John McAfee charged with fraud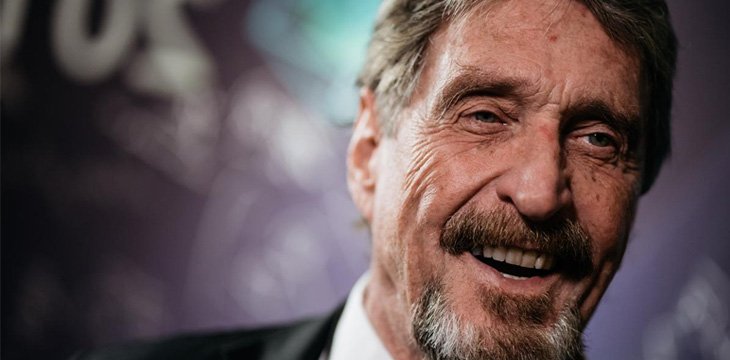 picture credit
so popular Businessman who is known as John McAfee was recently charged in the US,he was actually confirmed to be charged with conspiracy to really commit fraud and also commit money laundering...
john Mcafee is known to be the creator of the McAfee anti-virus software,
what were they accused of??
well Mr john McAfee and another man named " Jimmy Gale Watson Jr" who happened to be his personal bodyguard were both accused of actually promoting cryptocurrencies to Mr john McAfee's large Twitter following to actually inflate prices...Then the said cryptocurrencies were now allegedly sold,thereby making the pair to be able to earn up to $2m from the transaction),this was said by the prosecutors....
both of them have not said anything concerning those charges...
john McAfee who is 75 years old is in spain currently because he was detained in Spain for another criminal charges which is relating to tax,this criminal charge is different from the one he is charged with in USA...
well it is confirmed that john mcafee will actually face a kind of possible extradition to the US.......
Mr Watson was arrested in Texas on Thursday.
then his bodyguard "Jimmy Gale Watson " is known to be a decorated veteran and also a former Navy Seal........the lawyer of gale watson claims that watson claims that watson is a kind of person who have actually fought for the rights and liberties of others and he can't wait to see him in court to be able to excercise his rights....the name of the lawyer is arnold spencer....
wow this is shocking to me because john mcafee is someone that i do respect so much,but should i really be surprised??that is the kind of world we live in,do not put 100% trust on anyone...if what he is been charged of is true then i am dissapointed and it shows that one must be careful of who they call mentors or who they look forward to as a role model...
well if he is proven guilty then he should be punished according to the law,no one is above the law....
Posted Using LeoFinance Beta
---
---