Rising Star Diary #136 (Festival!!!)
Hello friends and welcome to my hundredth-thirty-sixth day in Rising Star!!
Today would have been another quiet day in my career at Rising Star, if it wasn't for the Festival World Tour that takes place in Austria......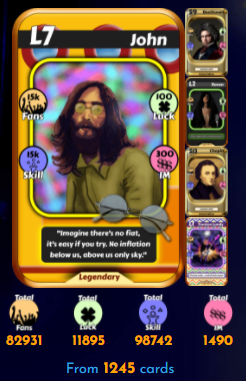 Stats: +75 fans
Giveaway Results: I won 1 giveaway today! 😃
My routine:
8x Illegal Busking (4490 starbits and 144XP/ 3 pizzas, 2 coffees and 505 drunk fans)
8x Radio Interview (4347 starbits and 152XP/ 3 pizzas, 3 coffees and 219 drunk fans)
8x Open Mic Night (4633 starbits and 288XP/ 1 pizza, 2 coffees and 1454 drunk fans)
8x Band Rehearsal (3910 starbits and 168XP/ 1 pizza, 1 4leaf clover and 254 drunk fans)
1x Local Mini Tour Support (2547 starbits and 242XP)
1x Starbits Millionaire (10k starbits/ 1 pizza and 477 drunk fans)
3x Festival World Tour (75 fans/ 1 coffee and 2528 drunk fans)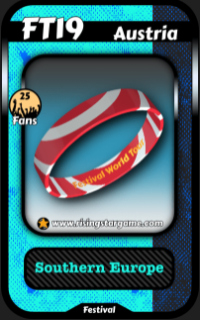 John and I did a incredible show in Austria and the audience was crazy haha.... I even kept this wristband as a souvenir of this extraordinary show. Let's go to Hungary!
This is my level at the time I write this post:

This is the amount of starbits at the time I write this post: (10k withdraw)

This is my Ego at the time I write this post:

Daily Reward:

Thank you for reading and GG!!!
---
---