Rising Star Giveaway - Win 45 Dizz (ends 20 November) Diary #133
Hello friends and welcome to my hundredth-thirty-third day in Rising Star!!
Stats: -10 fans/ -5 skill
Giveaway Results: I won 1 giveaway today! 😁😁
My routine:
8x Illegal Busking (3650 starbits and 144XP/ 1 pizza and 1 coffee)
8x Radio Interview (3780 starbits and 152XP/ 1 pizza, 3 coffees and 212 drunk fans)
8x Open Mic Night (4027 starbits and 288XP/ 1 pizza, 3 coffees and 232 drunk fans)
1x Midweek Support Slot (308 starbits and 92XP)
4x Band Auditions (2178 starbits and 976XP/ 1 band member slot, 1 pizza, 1 4leaf clover and 3681 drunk fans)
My Giveaway Result:
These are the participants who followed the rules I established: @luizeba, @dubble, @lologom, @technocrypton, @shadetreesounds, @valdiva, @mario02, @tawadak24, @belhaven14, @amaillo, @pedrobrito2004, @oxidil, @saimaali, @jackyng, @irisworld, @rayius, @franel2183, @yeckingo1, @netsrac, @lokywolf2295, @subidu, @ravenmus1c and @lacandela.
Sort Order: Trending
New Area Unlocked!!

After a few tries, I managed to release the so desired Contry Tour!! 😃😃
But unfortunately it takes level 80 to accomplish the first mission, so tomorrow I'll do some lessons to get the 1018XP that's missing.

New Giveaway!!
To participate, the rules are as follows:
Comment anything you want
Leave your name in Rising star if it's different from what you're commenting here
I will use this site to make the draw: https://pt.piliapp.com/random/wheel/.
It's just these rules if you want to participate in today's giveaway which is a 45 Dizz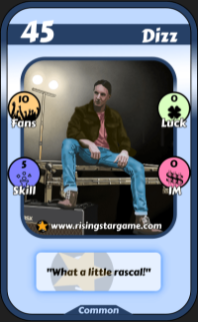 This is my level at the time I write this post:

This is the amount of starbits at the time I write this post:

This is my Ego at the time I write this post:

Daily Reward:

Thank you for reading and GG!!!! 😀😀
---
---