My Nightmare Car Rental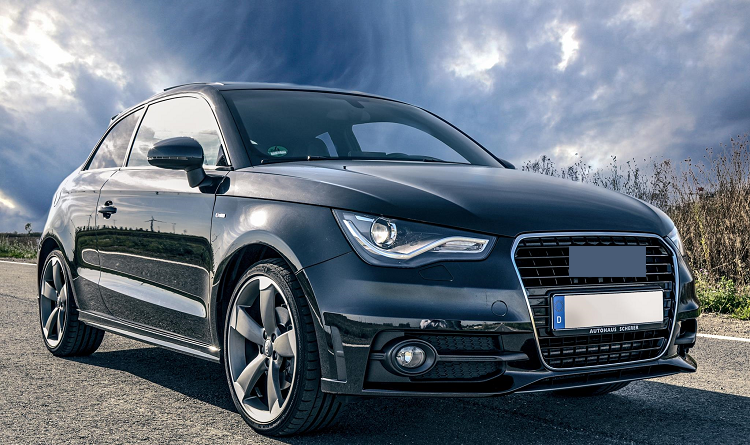 Hello Fellow Travelers,
About a year ago my wife and I made a trip from our home in Buffalo Minnesota to Austin Texas to visit my Daughter, her husband and our new grandson who at the time was 3 months old.
Both of our vehicles are old and have lots of miles so we decided to rent a car for the trip. The trip to Texas came off without a hitch. The car we rented was good. I am a big guy, so my only complaint was that the cockpit was a little small for me and my knees rubbed the sides.
The day before we left my Wife and Son-in-Law went to the store to pick up a few items for our trip home. About an hour later I got a call from my wife and she told me we had a flat tire. So my daughter gave me a ride to the store they went to to wait with her for the tow truck to come to fix the tire. The truck came and put on the spare and while we were waiting a second tire went flat. And the a third tire went flat. We must have driven through a bunch of nails because all 3 tires had nails in them.
We had to wait for a second tow truck to come and get the car to take it back to the rental company at the Austin Airport. Fortunatly we had purchased the road hazard coverage so the tires were covered by that.
That was just the beginning of our nightmare. The next day, the day we were supposed to leave on our return trip, we contacted the rental company and they said they could not bring us a new car. That we would have to come to them. After a bit of arguing they agreed to send an uber to bring us to the airport. So my wife went and picked up a Toyota Tacoma Pickup.
We loaded it up and said our goodbye's, hopped in the truck and it would not start. After a couple of tries it finally started, but the engine warning light was on. We again called the rental company and told them what was happening. They told us that we could get a different car but we had to drive to their offic in Dallas, three hours north. When we started out the cruize control would not work either.
But wait it gets worse! We went to the address of the rental company and they were gone! There was a auto service center there and they told us that they had moved to a different office. They gave us the address and we went to the new office. When we got there they told us they didn't have a car but would have one in a couple of hours. Then they told us we could go to the airport and could pick one up there.
We drove to the airport and waited in line for about a half an hour. They told us we were at the wrong airport and had to go to the other airport. So we drove across the Dallas Fort Worth area to their other airport. We finally got a new car, a Dodge Mini Van, and we were finally on our way back home. The rest of the trip went well.
The day after we got home we went to drop off the vehicle and explained everything that happened. They appologized profusely and told us we would get our full deposit back.
If you think that was the end of our nightmare you would be wrong. A couple of weeks later we got a bill in the mail for several hundred dollars saying that we were responsible for repairs on their Toyota Truck! They claimed that we had broken something under the hood. We never opened the hood! That truck was broken when we got it. After several back and forth arguments and a threat to get our attorney involved they finally dropped thier claim against us.
Needless to say, I will never use that rental service again. I have intentionally not revealed the name of the company because I don't want to give them any ammunition to come after me again.
On a positive note, we had a great time visiting with our daughter, son-in-law, and grandson. We were there for five days and enjoyed our visit.
Thanks for Listening
Steven Ackerman
---
---