Splinterlands Weekly Battle Challenge: MAGI NECROSI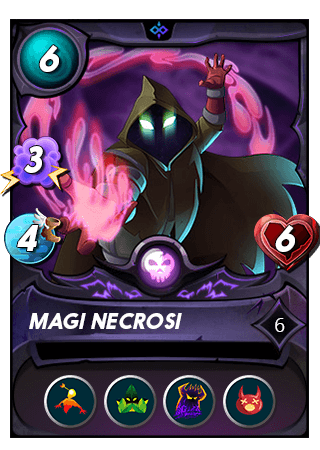 Edition: CHAOS LEGION
Rarity: EPIC
Element: DEATH
Level: 6 (Max)
Attack: MAGIC
Mana Cost: 6 POINTS
Abilities: Snipe, Camouflage, Oppress, Stun
Battle Rules (DIAMOND LEAGUE, MODERN FORMAT):
Ferocity: All monsters have the Fury ability
Briar Patch: All monsters have the Thorns ability (cause 2 damages to the melee attacker)
Aimless: All monsters have the Scattershot ability (Ranged/Magic only)
38 Mana
Splinters: Fire, Death
Summoner: Thaddius Brood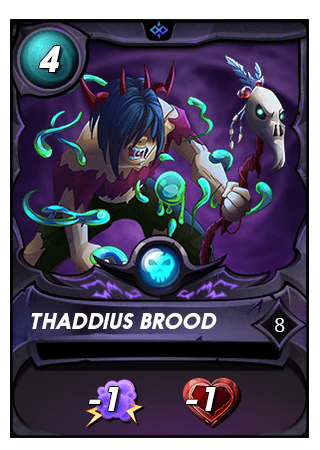 Reduce enemy's Magic Attack and Health by 1
Given Thorns battle rule, I am expecting the opponent to be mostly ranged/magic
Position #1: Tank - Djinn Muirat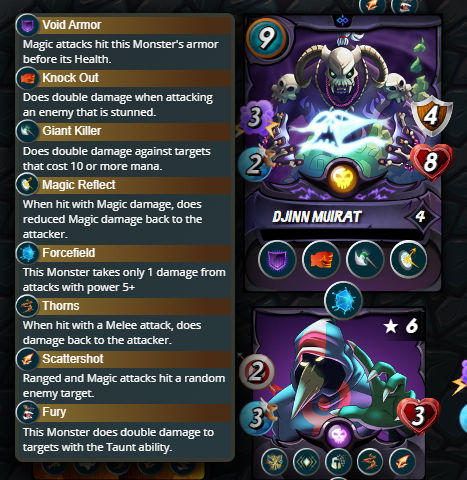 Void Armor and Magic Reflect pairs very well as I am expecting to go against ranged and magic heavy line up
Knock Out could be useful if Magi Necrosi stuns an enemy and Djinn Muirat with lower speed follows up with an attack. However Scattershot from the battle rule makes this combo a chance game
Position #2: Darkest Mage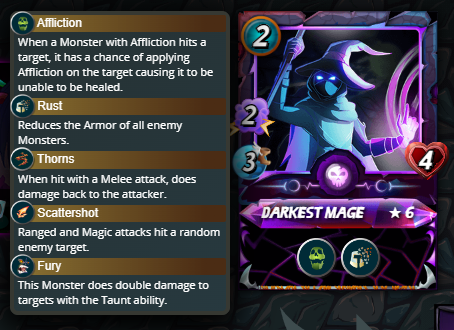 I had a few choices for 2 mana, picked this one for the Affliction skill, in that random chance it landed on an enemy with Heal ability
Position #3: Magi Necrosi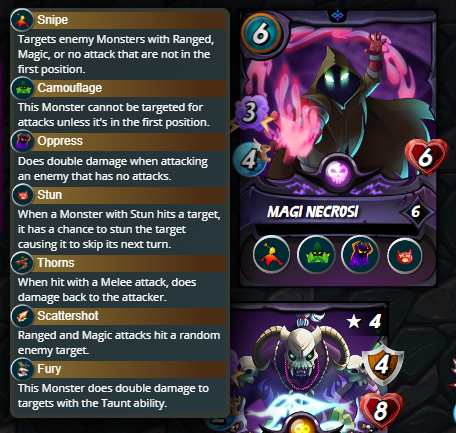 This is the weekly challenge superstar 😁
Camouflage and Stun are good enough reason to use this card regularly
Snipe can come in handy if we suspect opponent would be using low health support cards in the back lane
Oppress is a bonus to do double damage to any monster without any sort of attack, although I am not expecting the opponent to use any, given it is not common for Fire or Death splinters
Position #4: Doctor Blight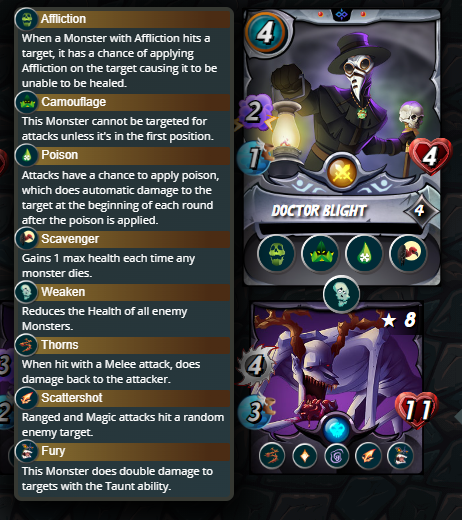 This is one of my most used cards
Camouflage and Scavenger ensures it gets the chance to accumulate health before being targeted
I moved this card up to give my ranged attackers more rounds to dish out damage (once again, this may be wishful thinking as Scattershot could have taken them out)
Affliction could proc and stop Heal
Poison does 2 damage once applied, another added bonus
Weaken reduces 1 health to all enemy monsters, with my summoner, all enemy monsters now have effectively 2 less health right off the bat
Position #5: Supply Runner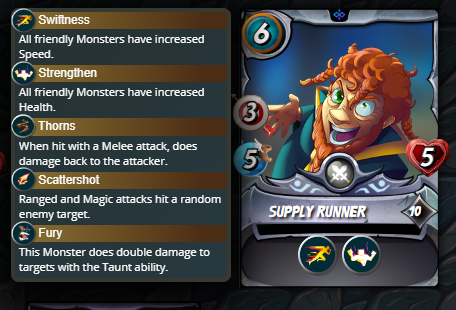 Swiftness to buff my speed in order to attack earlier and have higher chance to evade melee/ranged attacks
Strengthen increases all my monsters' health by 1
Position #6: Lira The Dark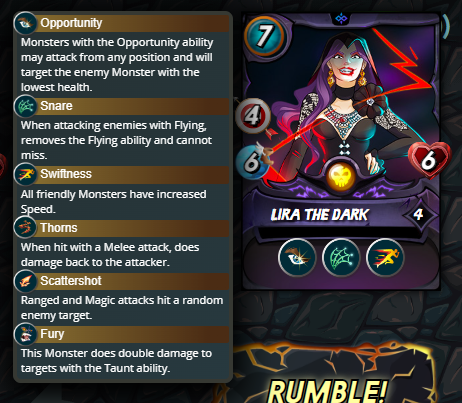 Using this card to further stack speed, with her Swiftness
I don't think Snipe works as Scattershot overrides it 😭
Conclusion: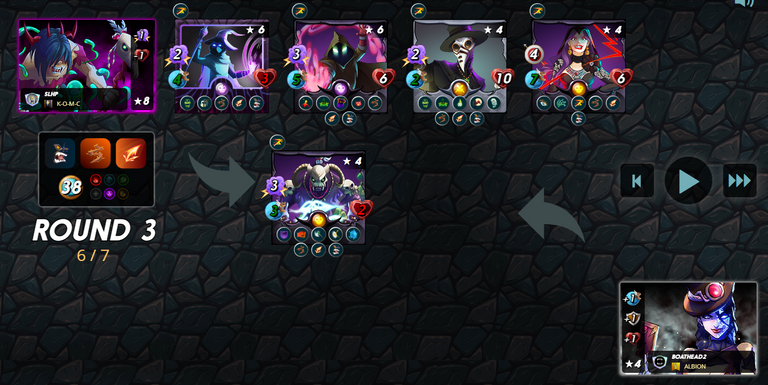 But was it because of my superior lineup? Or luck?
Could a different Scattershot targeting sequence turn the battle upside down?
Comment below with your analysis for an upvote!
It was very interesting the opponent and I shared many of the same monsters, in similar positions
A cheaper summoner beat the high demand and expensive Legendary Lux Vega 😝
Is my -1 Magic (and save 1 mana) better than +1 Speed/+1 Armor?
---
---