Fails of the Urban Explorer: Made in Liverpool

While wandering the streets of Liverpool several months ago I came across a derelict pub. Nothing new and it appeared to be 'tinned' up so well I didn't even check for access.
The name however had me falling about with laughter and I never thought to look it up unto now.
'The Cock and Seaman' had been re-branded in 2015, the locals were not impressed and it's already closed and rotting away.
Don't fuck about with the names of old pubs I say..., The Doric was appropriate and if the locals are not going to guzzle your beer there then the only visitors are going to be the likes of me!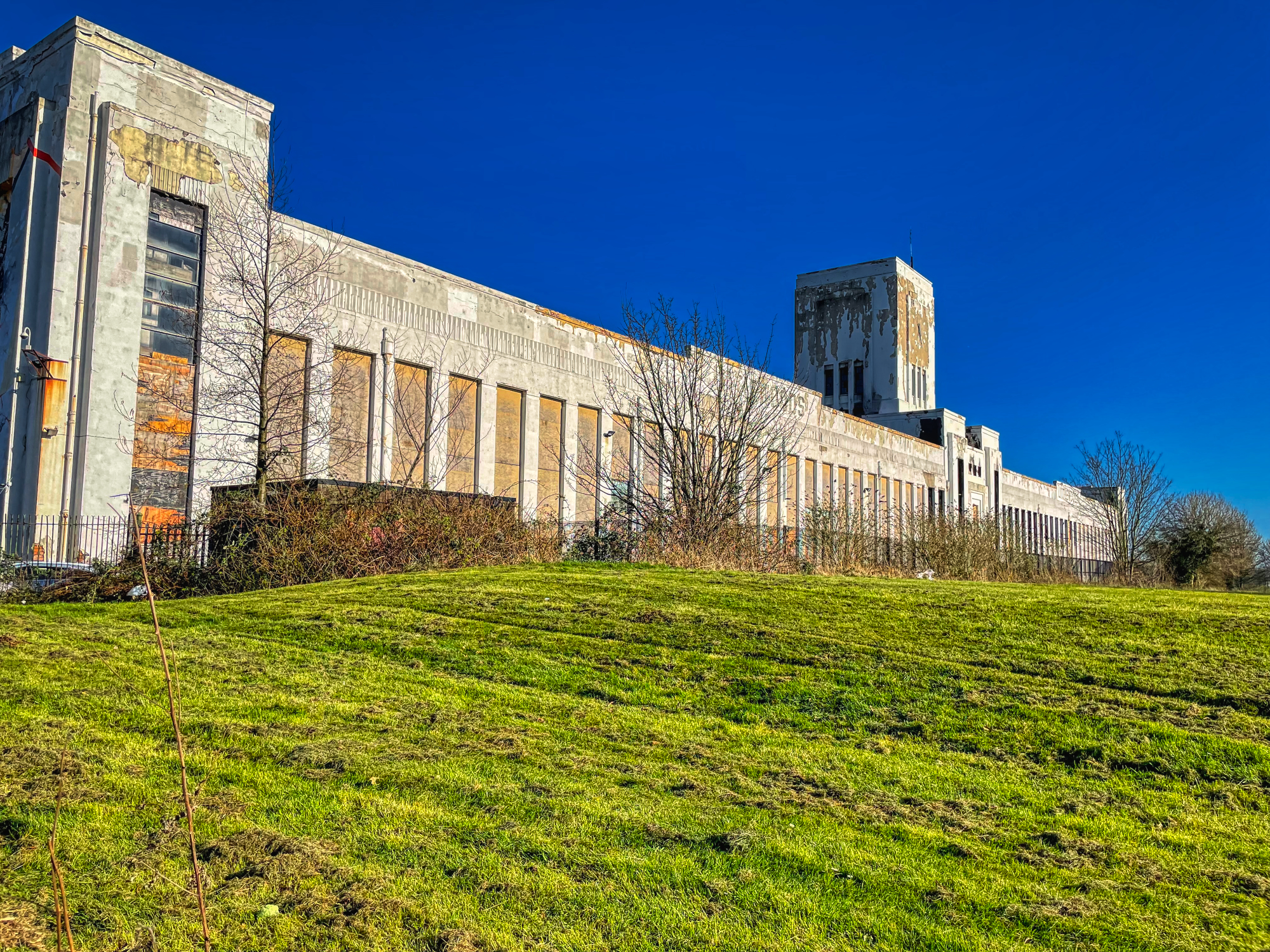 Liverpool has been hit and miss, and more the latter of late. I have several unpublished explores and will be writing them up in due course.

The Littlewoods Building
"I know the way in, we did it last week"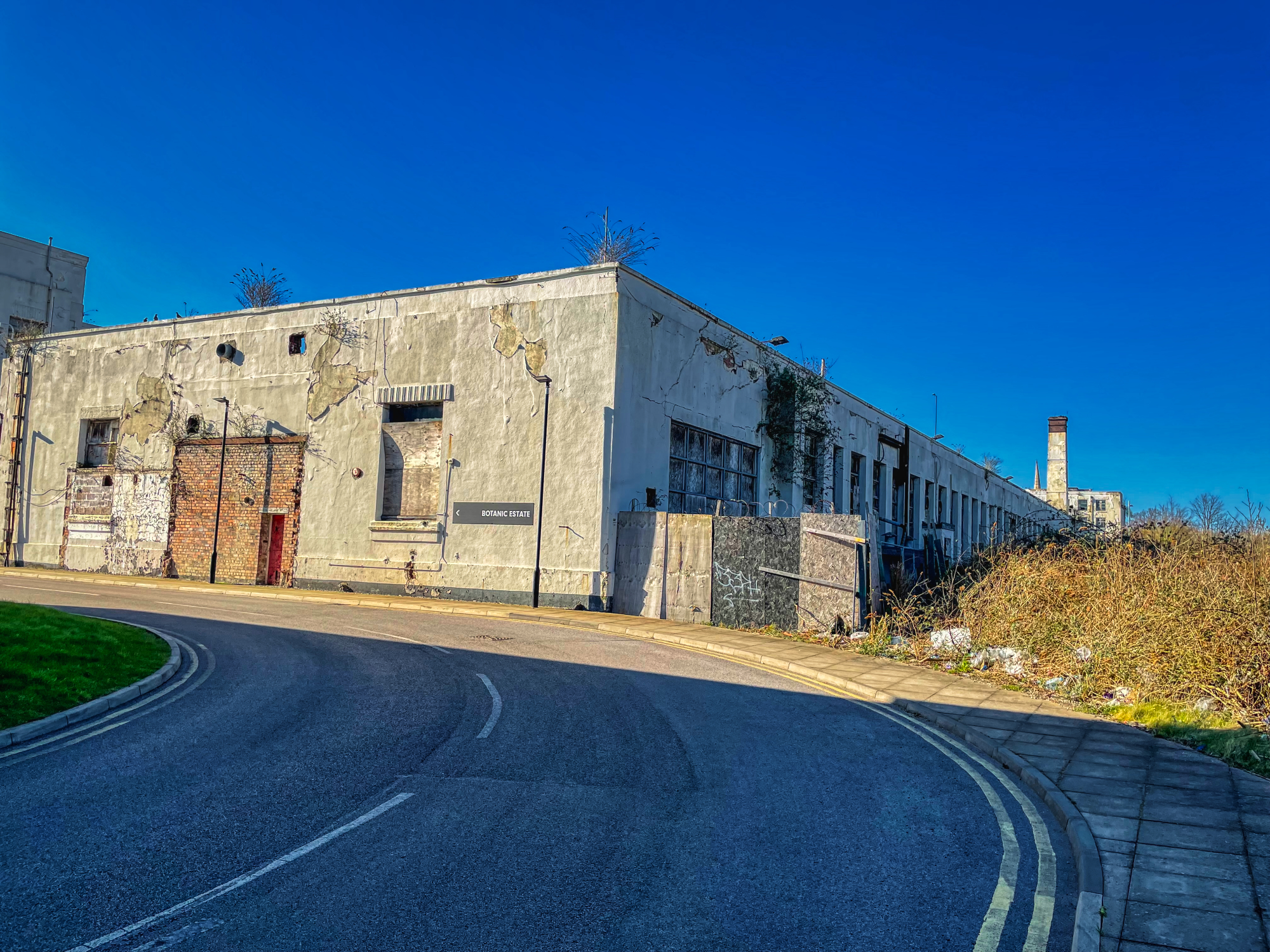 @anidiotexplores was confident and had spotted the same climbing receptacle used as an aid but there was nowhere to park and yellow lines were everywhere.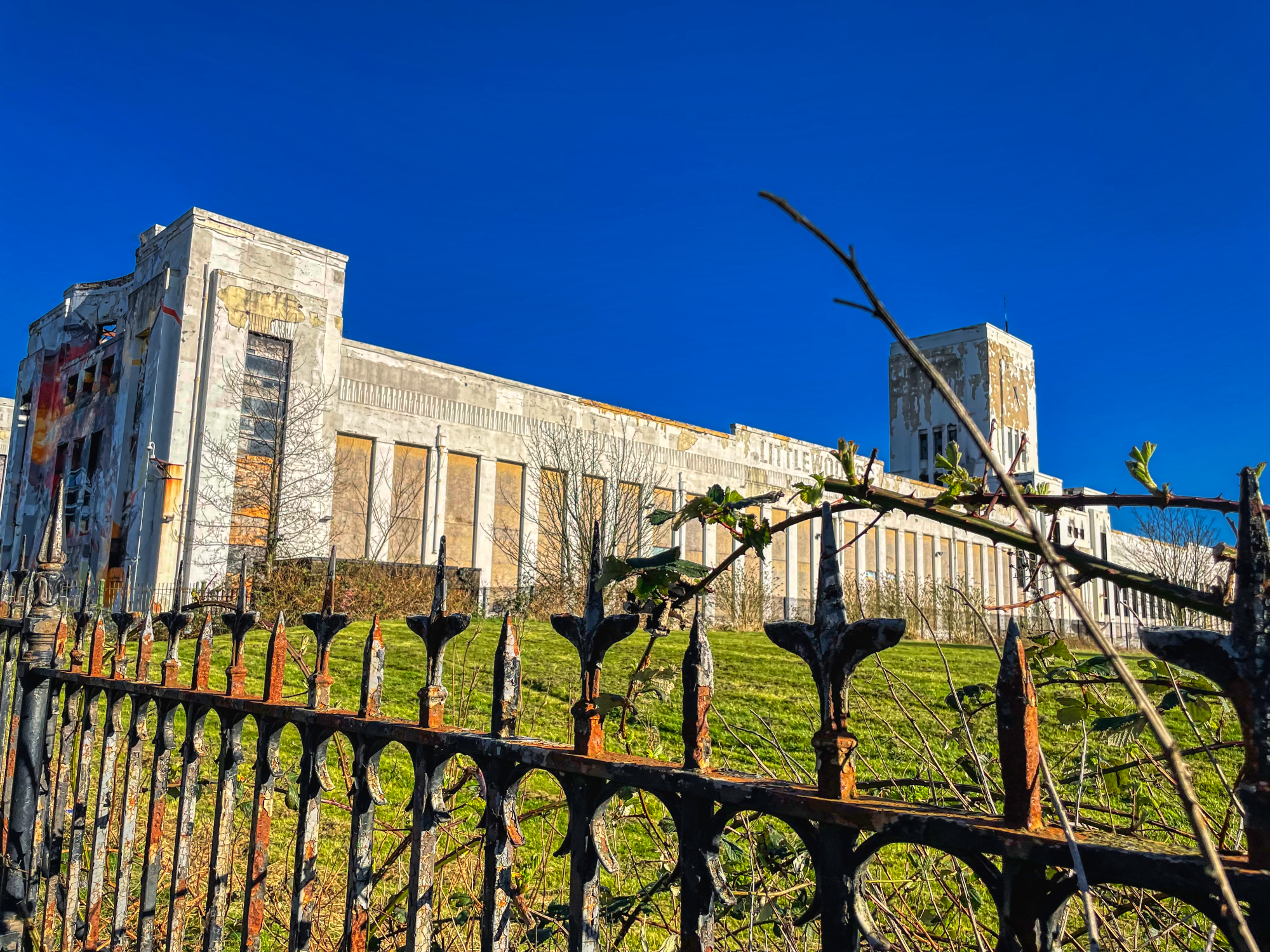 This is one massive old building, and from what I have been told full of empty spaces inside, plus easy to get lost in.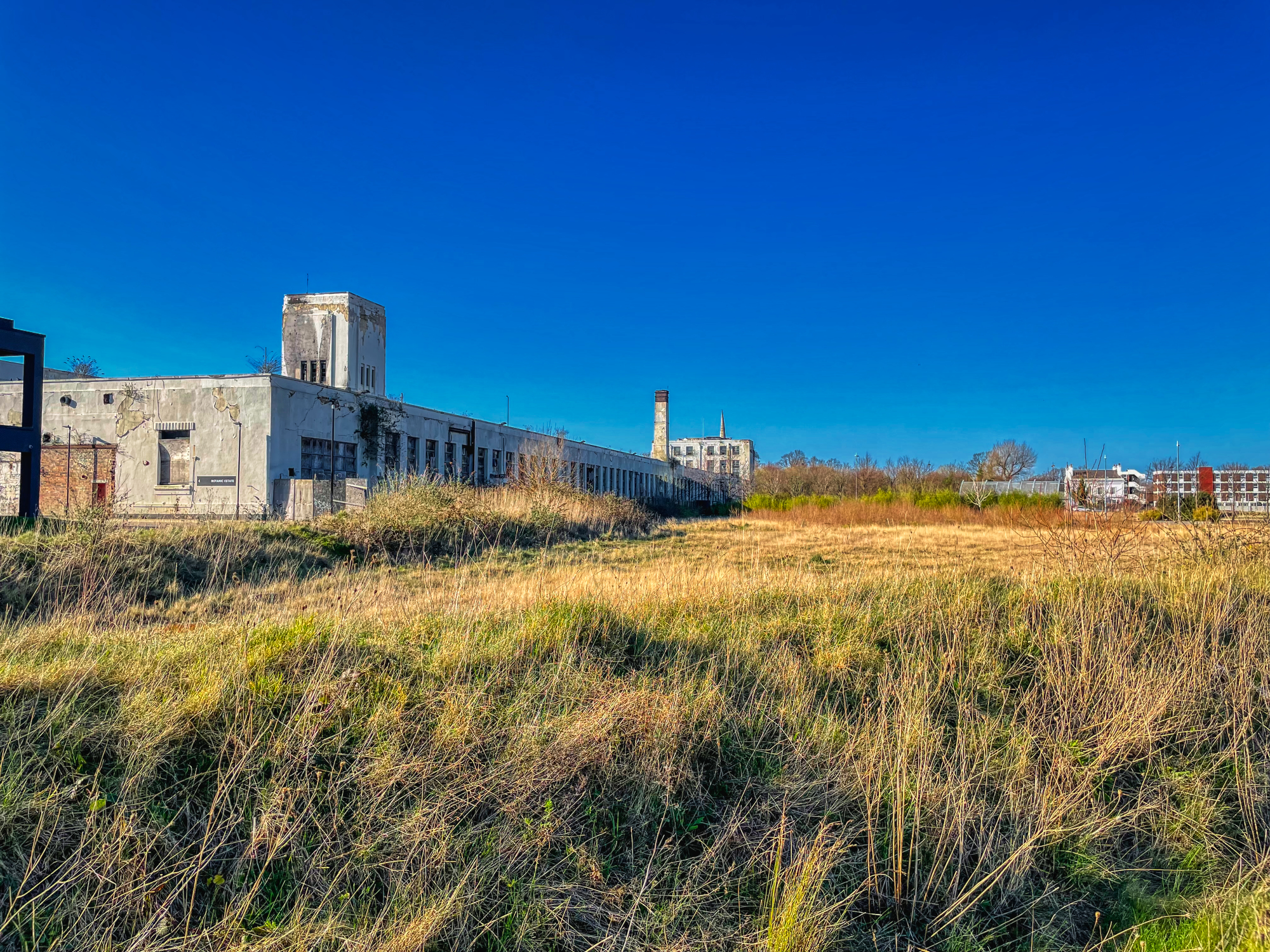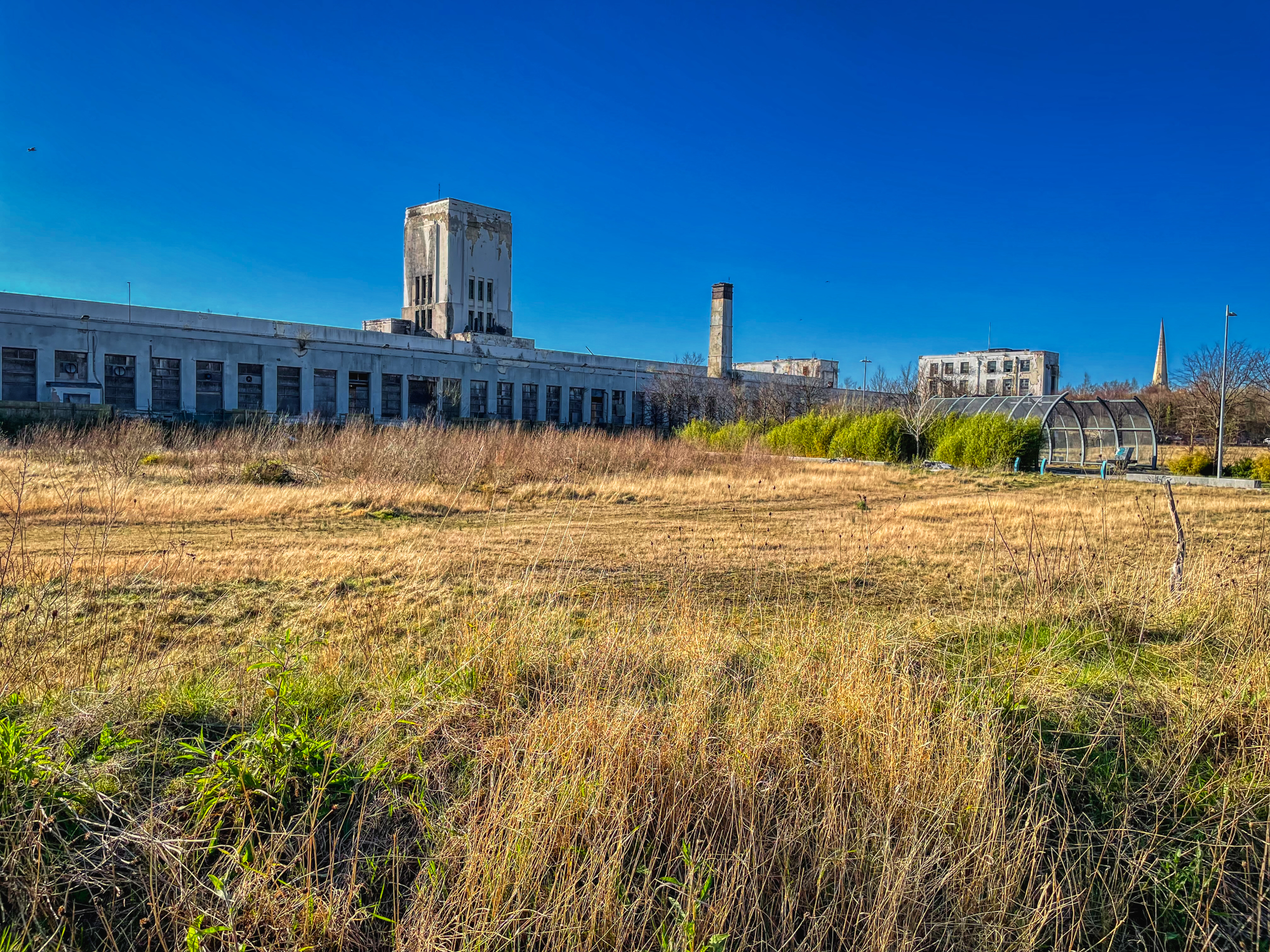 After driving to the other side, we made our way back which was the best part of half a mile.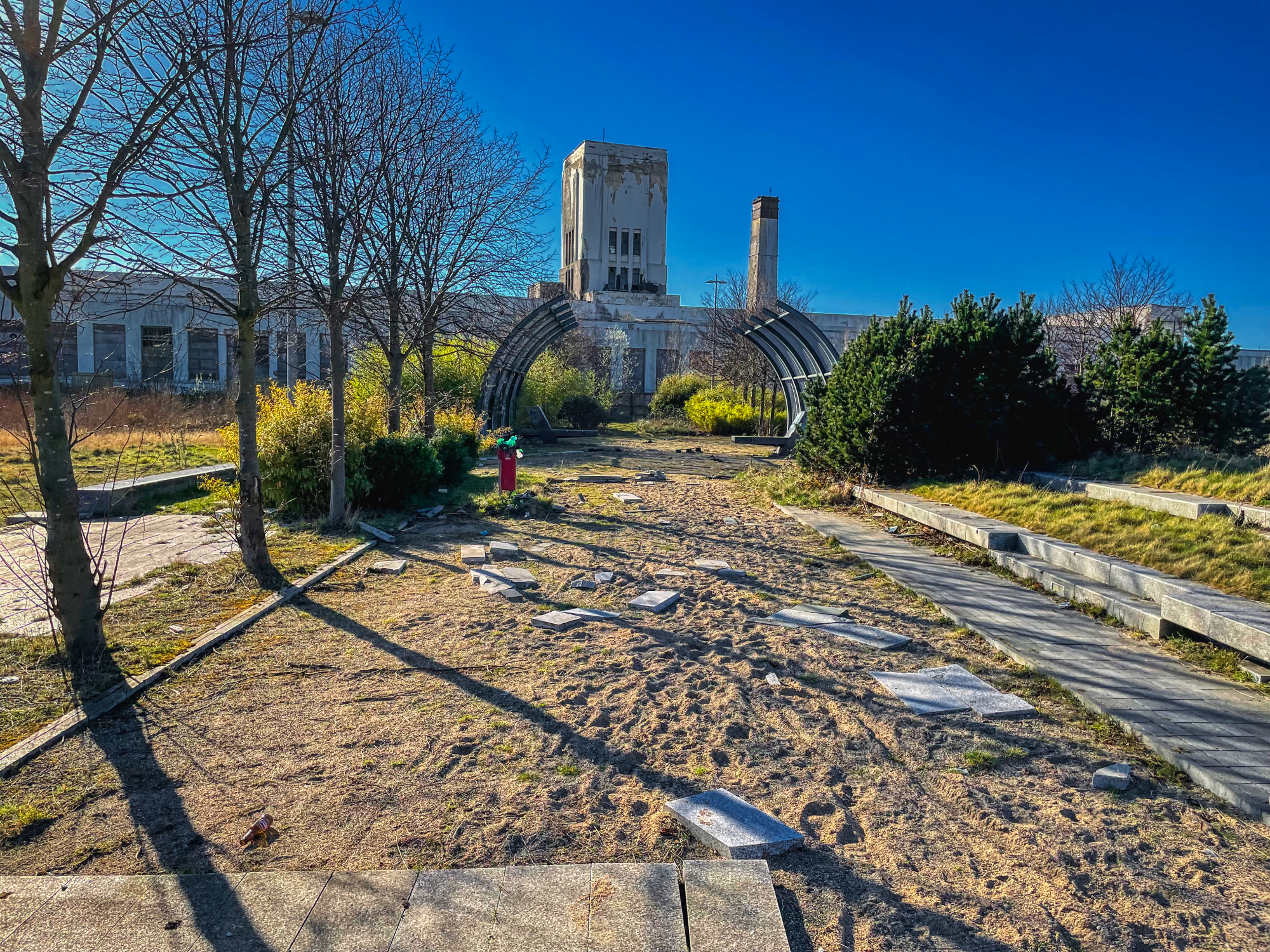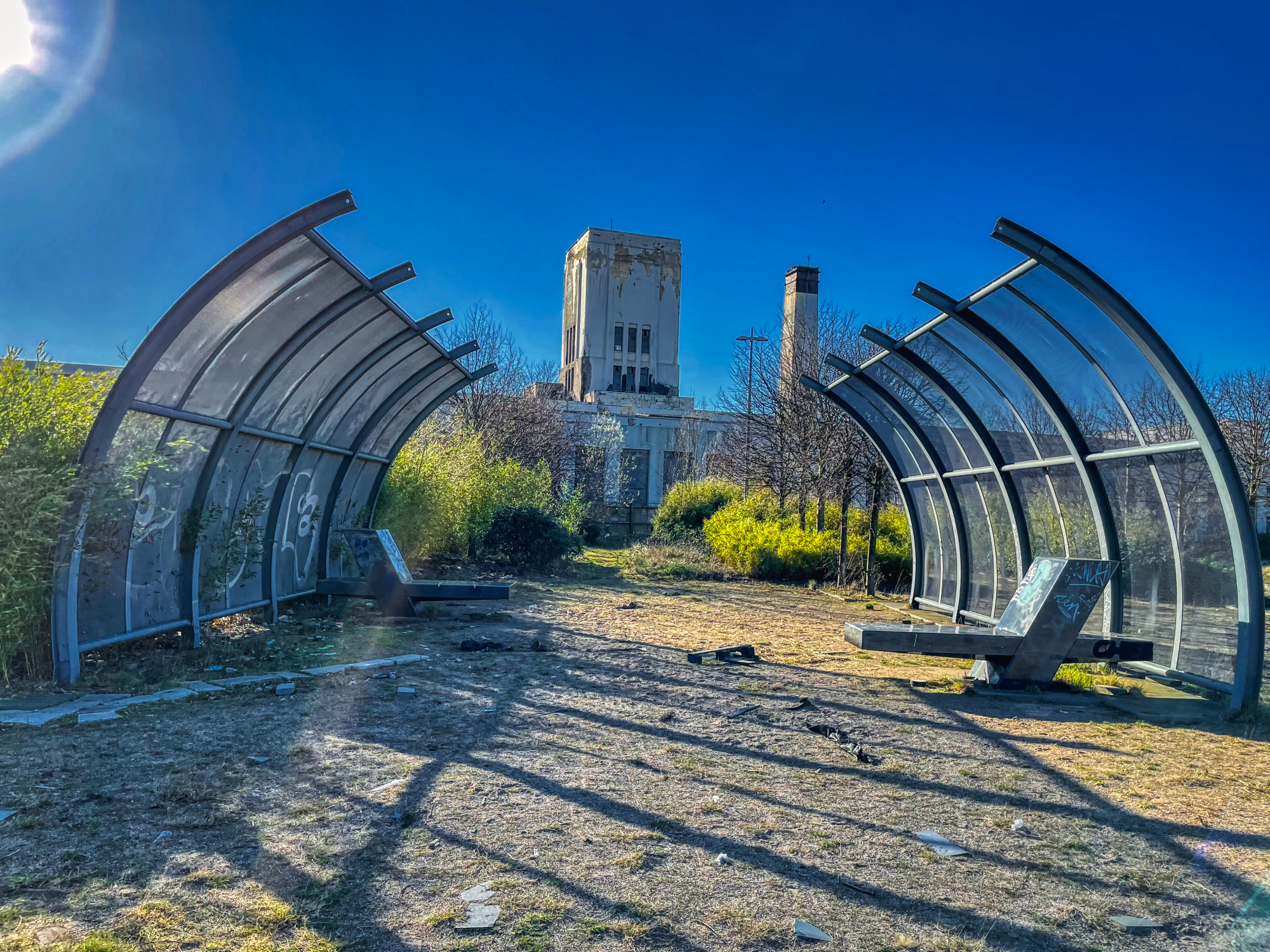 ...'the front entrance looks inviting but is very open and down there is very secure'...
"That's the security hut", mentioned @anidiotexplores as we strolled past the front gate.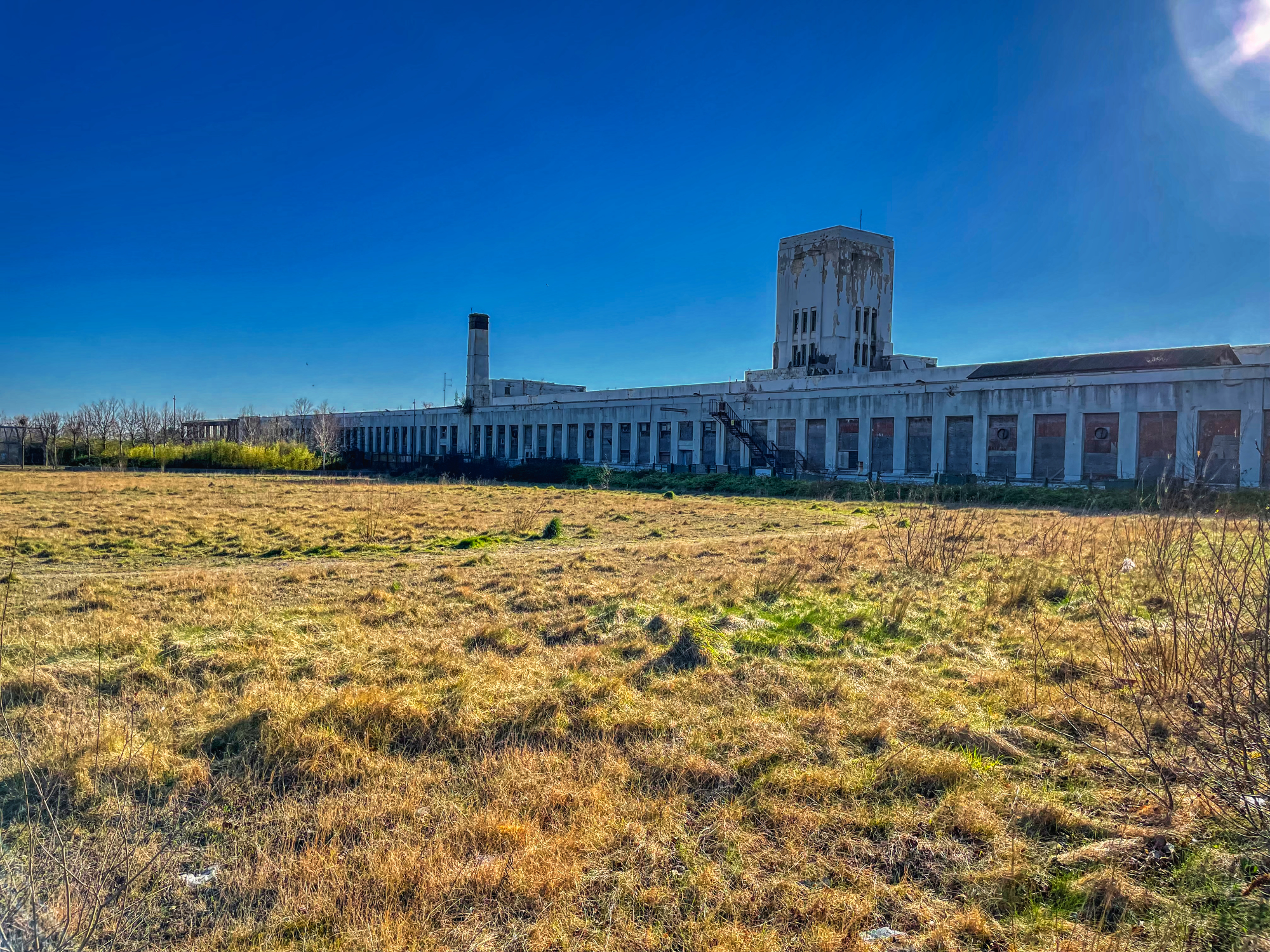 I tried not to look but noticed a single car inside.
Talk about a trudge. There was plenty of scope for externals while walking around the white rotting behemoth.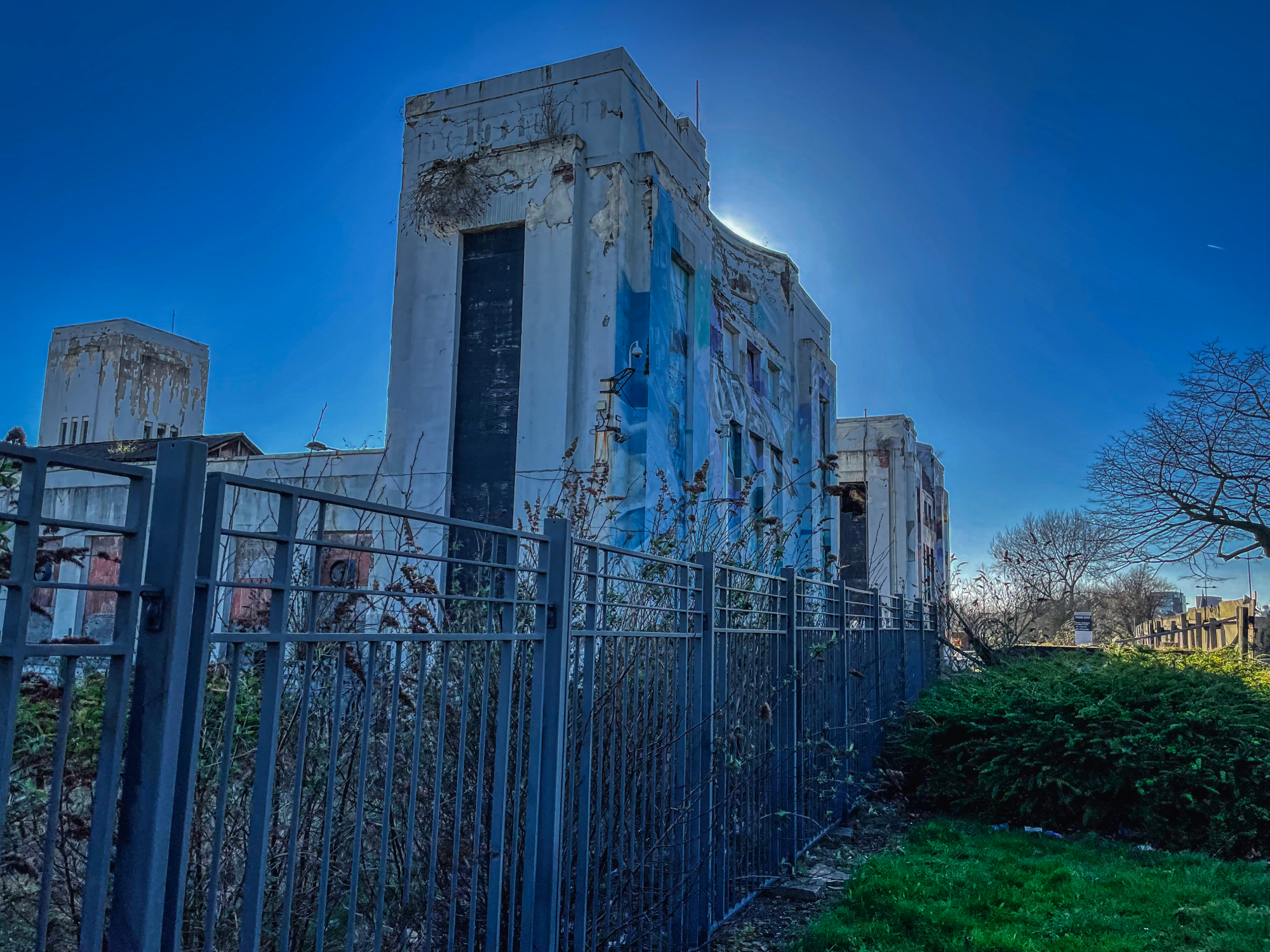 We approached the access point and noticed a silver car hanging around.
"Fucking security, how did they know?"
Climbing the wall would have shown our intentions right away and I was sure there was a sneaky guard in the car with a satisfied smirk on his face.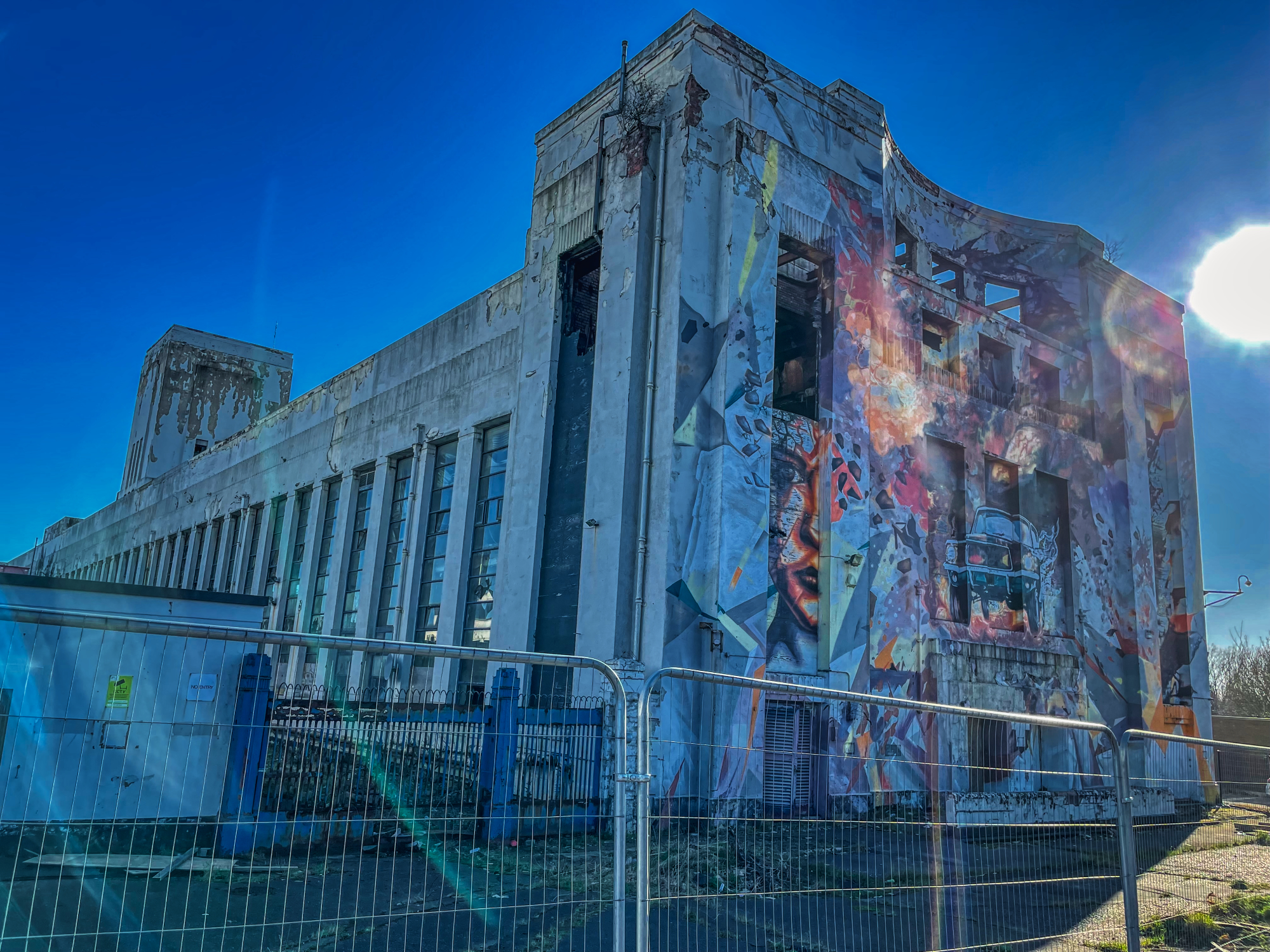 Sulking, we turned back and what do you know, the car passed us by after making sure it was too much of a drudge to backtrack.
"He's smirking.., did you see that?". It was true and we both saw.
Cunt.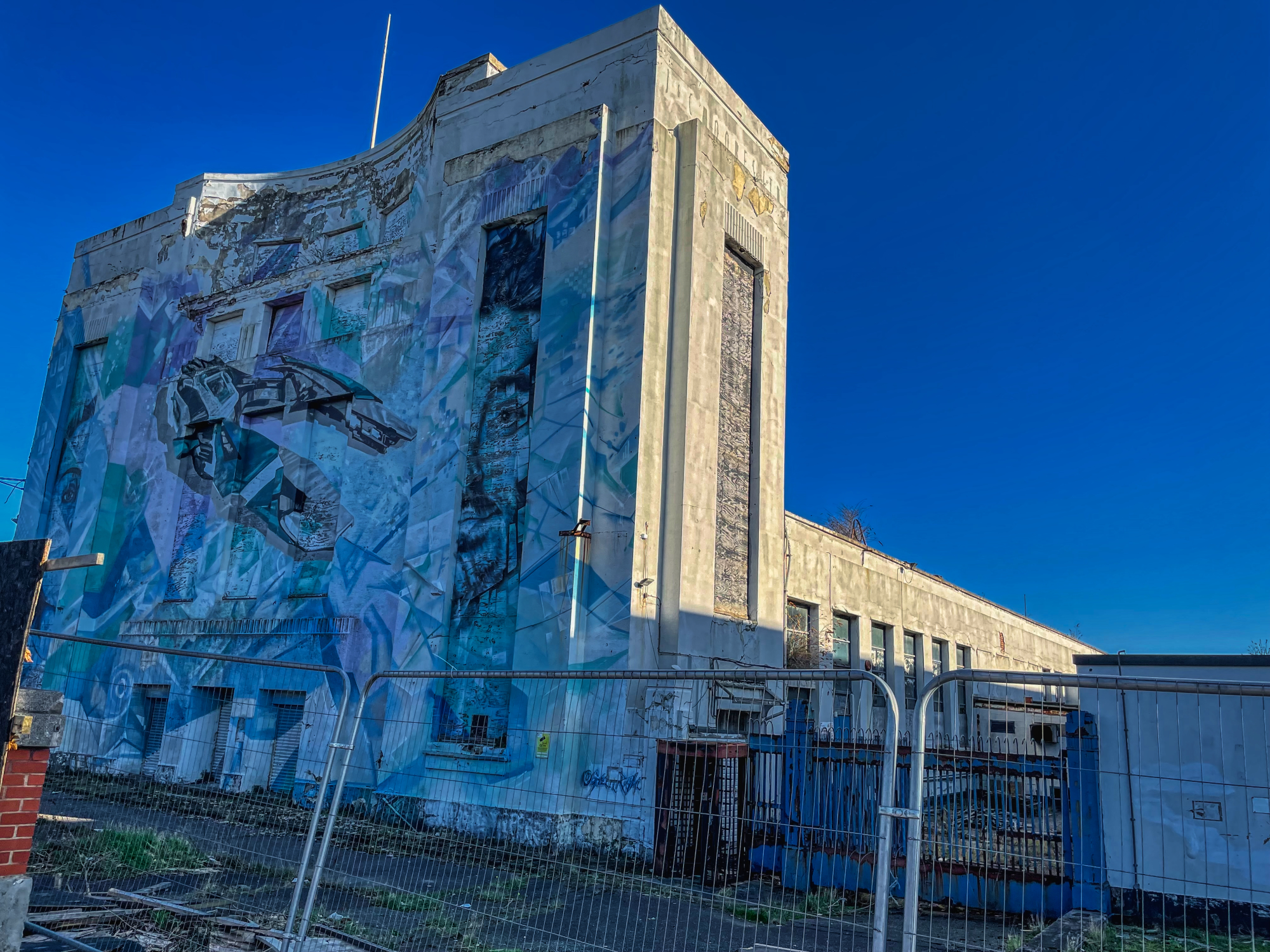 Passing by the front gate, the same car was stationed there. So they have a double shift. A lot of effort to protect little I say.

The Cunard
One long road in this city contains several pubs, unloved and derelict. The Cunard was one, and after appropriating the KFC free car park, we had to investigate.
Too much brush in the way to attempt a climb plus there's barbed wire that doesn't photograph very well in the mix.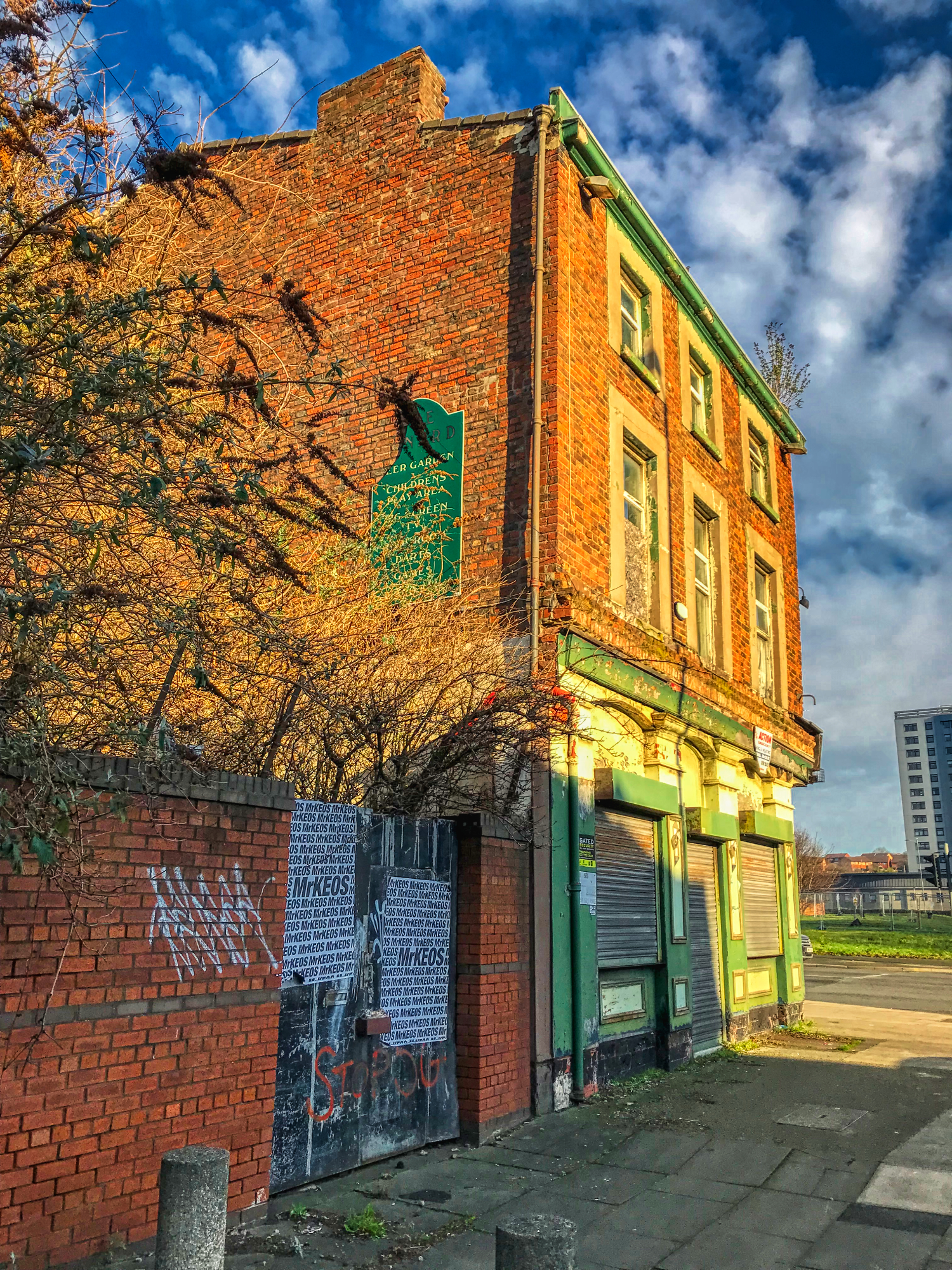 Between the brickwork and that end-board, you can just fit through if you tug it a bit (below). Walking in there on a mound of uneven bricks was a nightmare to keep upright.
Added in the mix, you need to keep low as there's a major road next to it which made it impossible for me to get any stable shots.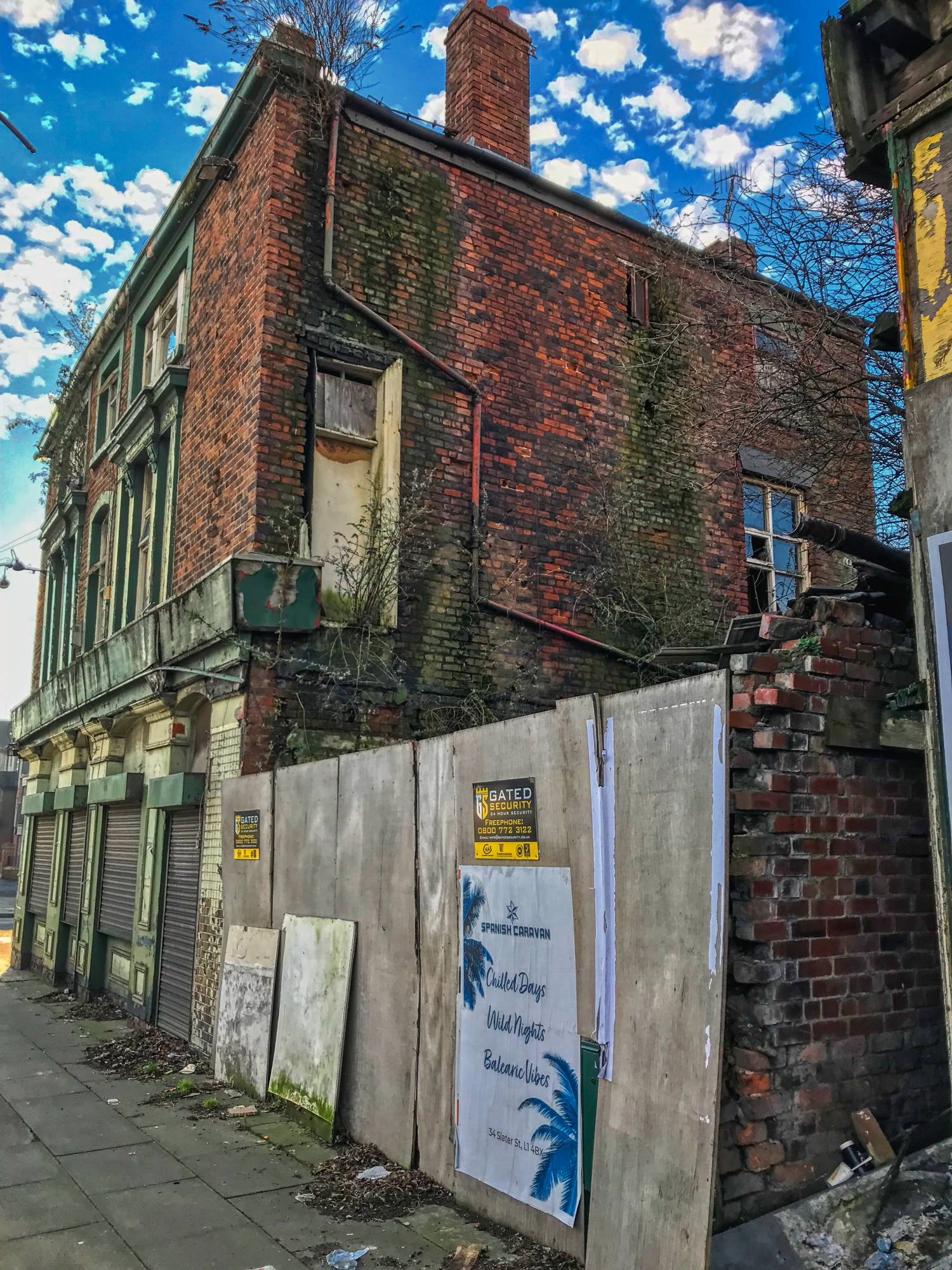 @anidiotexplores made it to a small room expecting full reign, but getting..., a small room unconnected to the pub.
It was like a building site in there, and neither of us fancied scrambling up and down a crumbling building that was about to collapse. Arse.

The Marshall House
A shot in the dark; @anidiotexplores found this one by google map trawling and it looked promising from afar.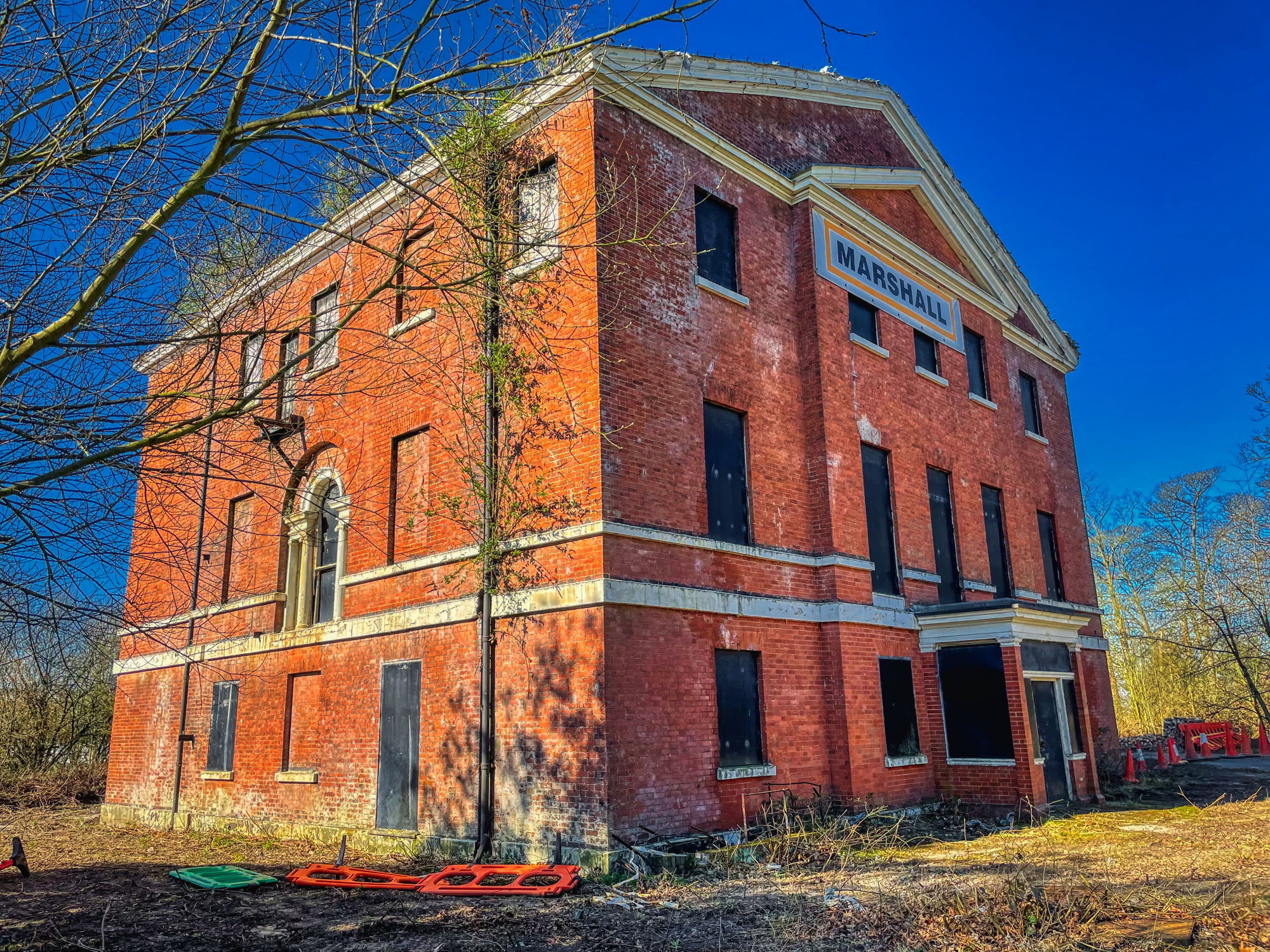 The Marshall Building was big, imposing, and very sealed.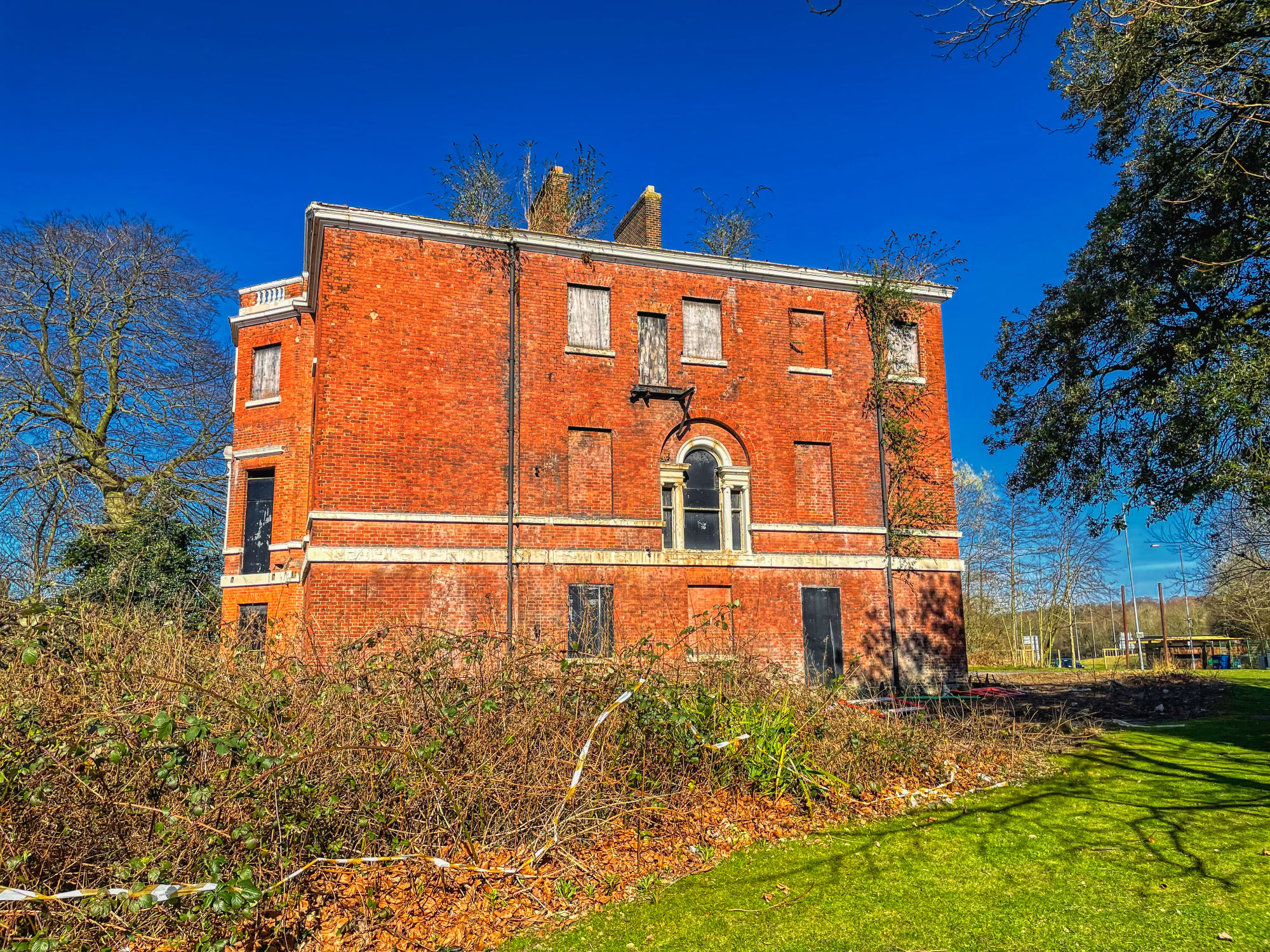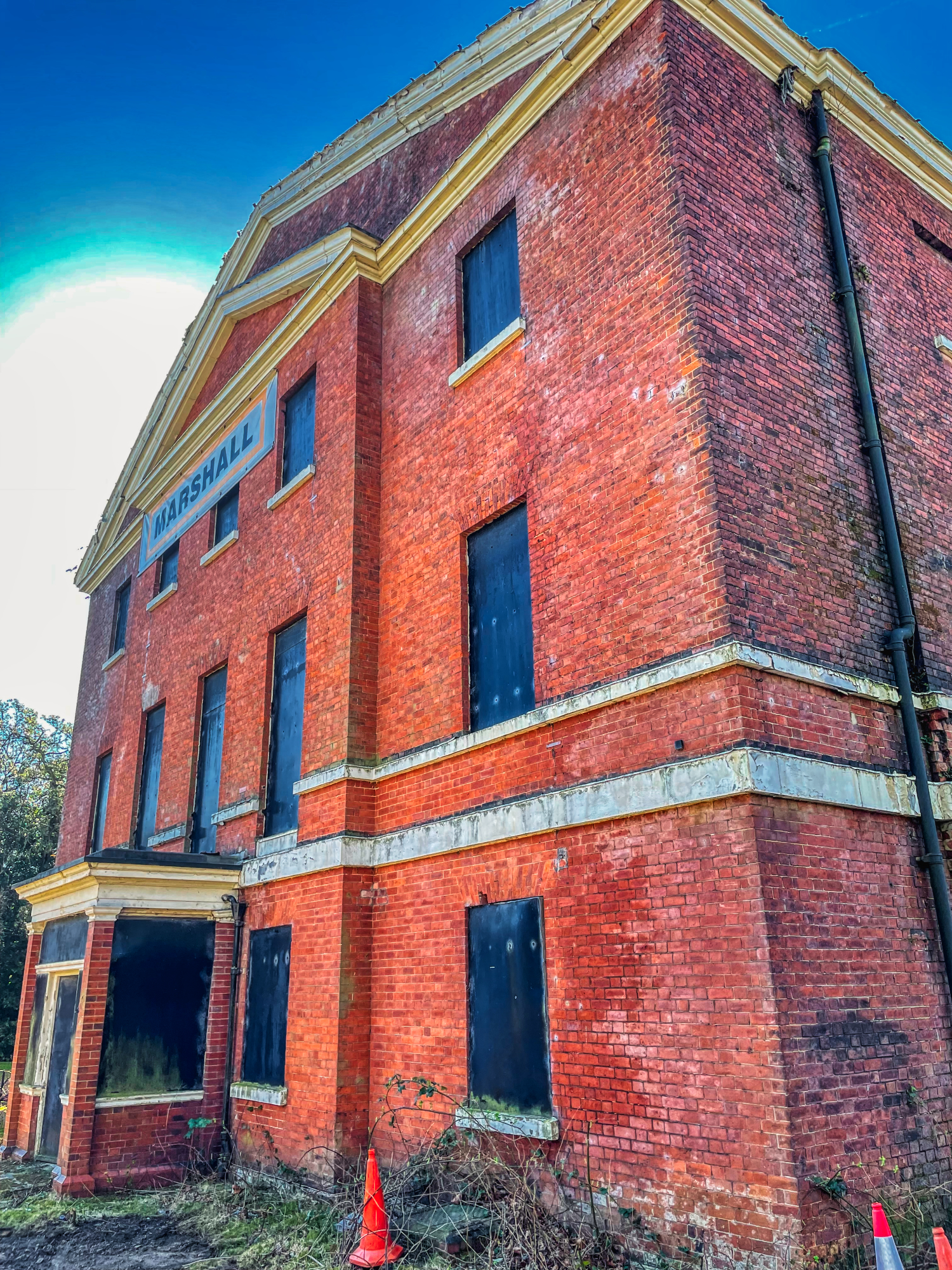 Many others had tried to break in and failed. The evidence was clear to see.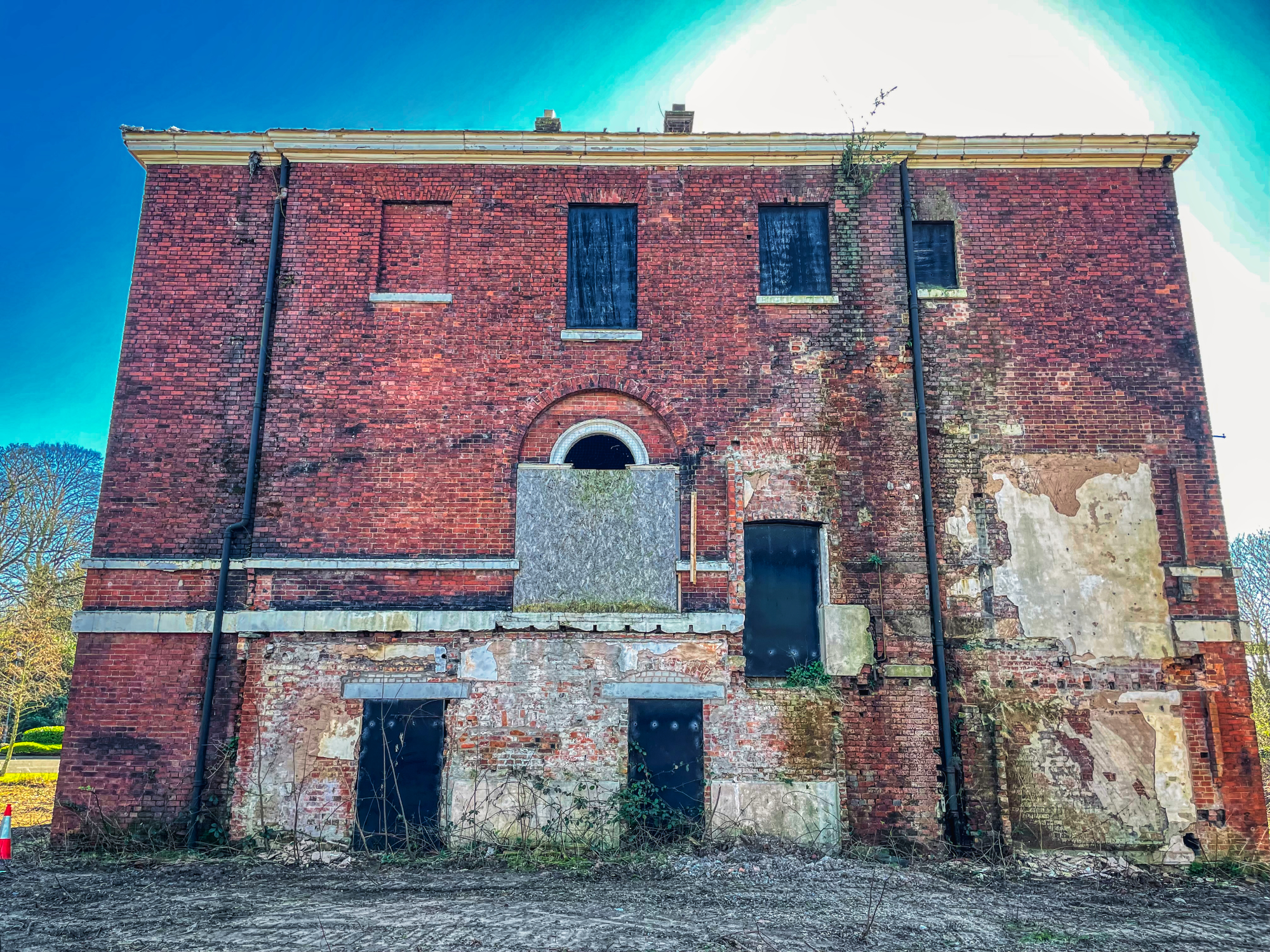 Behind it was yet another old wreck and could it be we could get inside?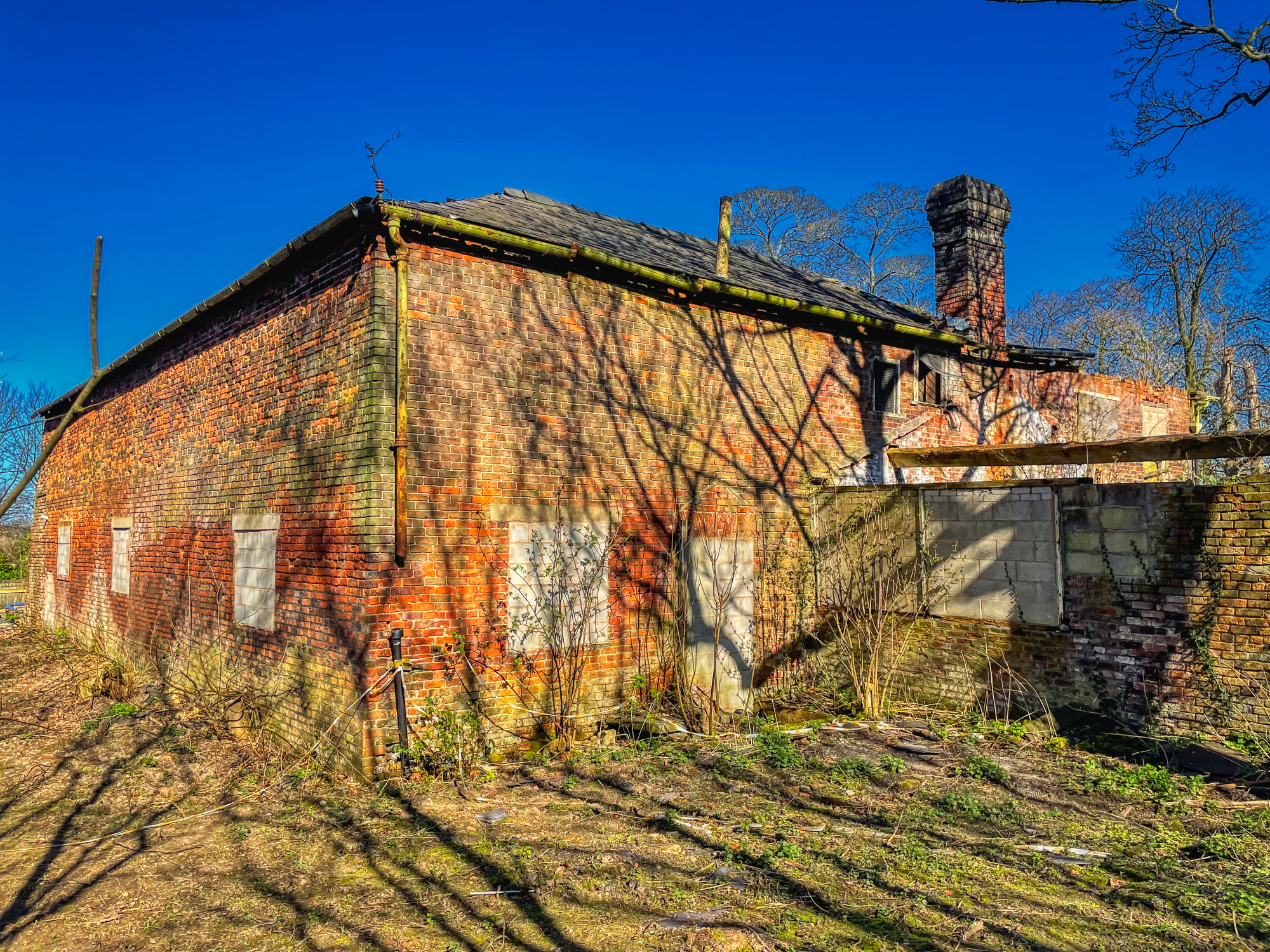 It was possible by climbing the crumbling brickwork, balancing on that rat-eaten beam, and through the window.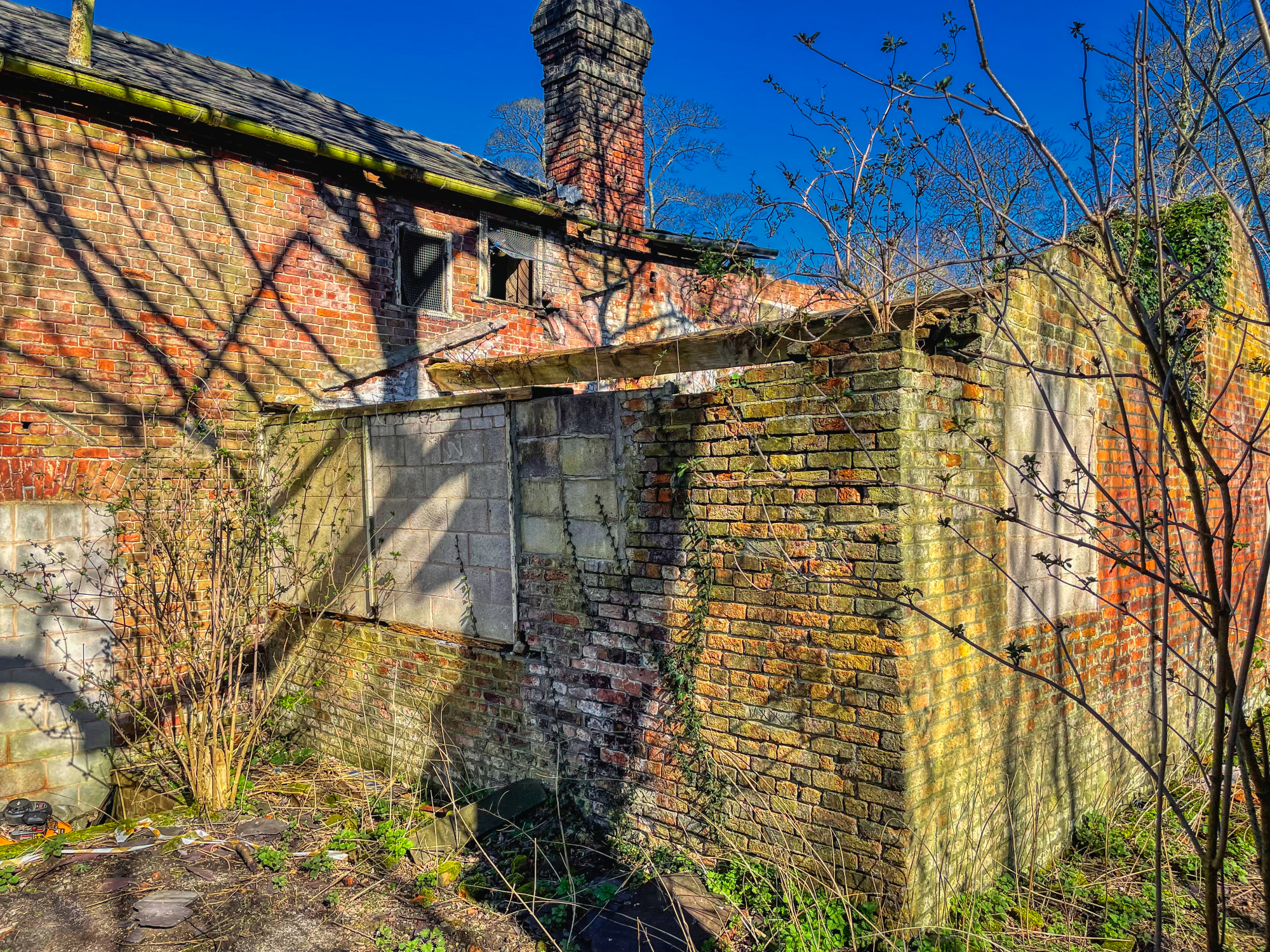 I'm an explorer, not a damn circus performer. Fuck that.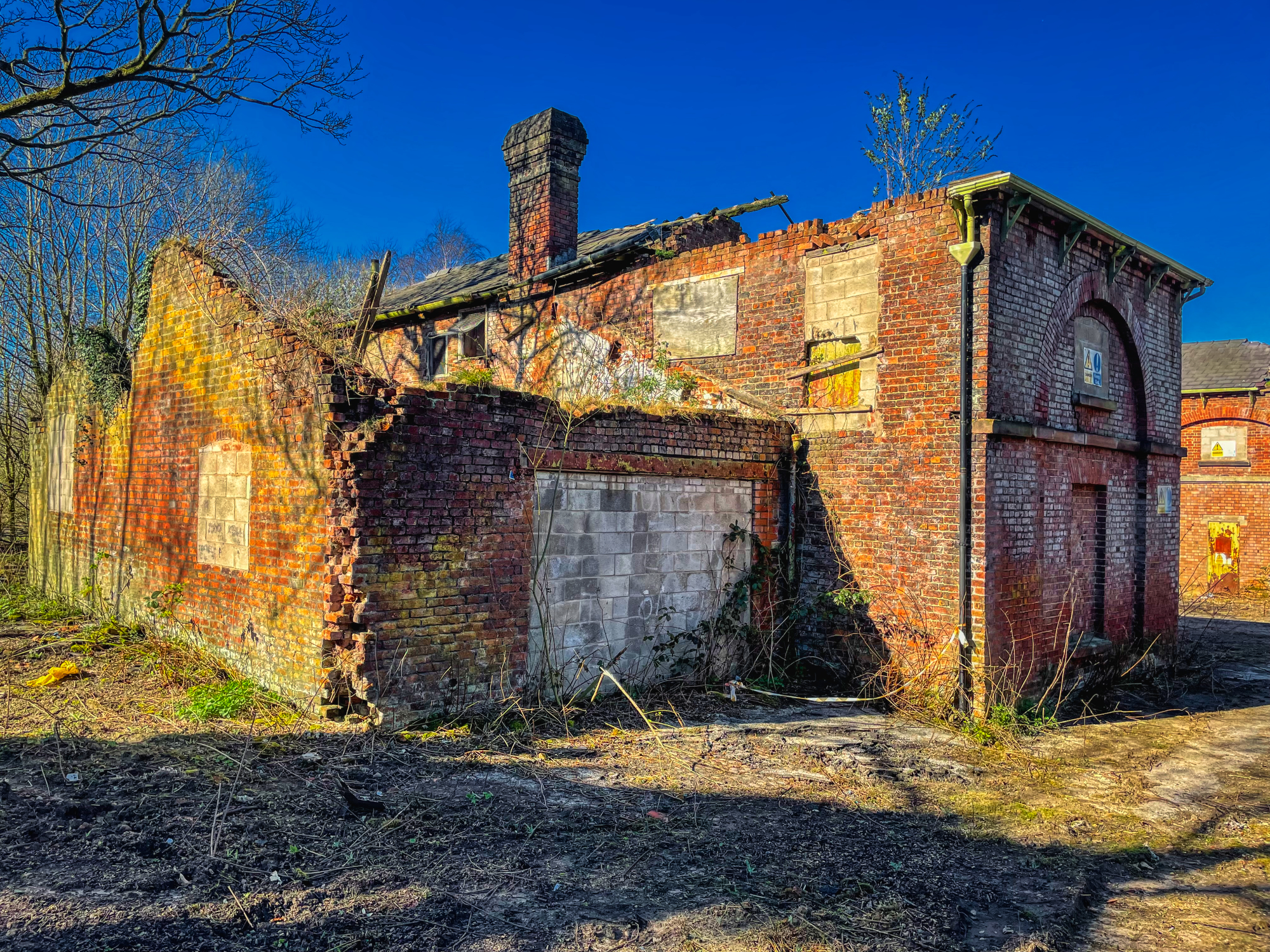 They seal things up well in the land of the scousers. They need to.

The William Shakespeare
I tracked this one down via 28dayslater.com though it was an old report. Inside looked promising, with a snooker table, beer glasses, and countless demands from HMRC to pay tax bills.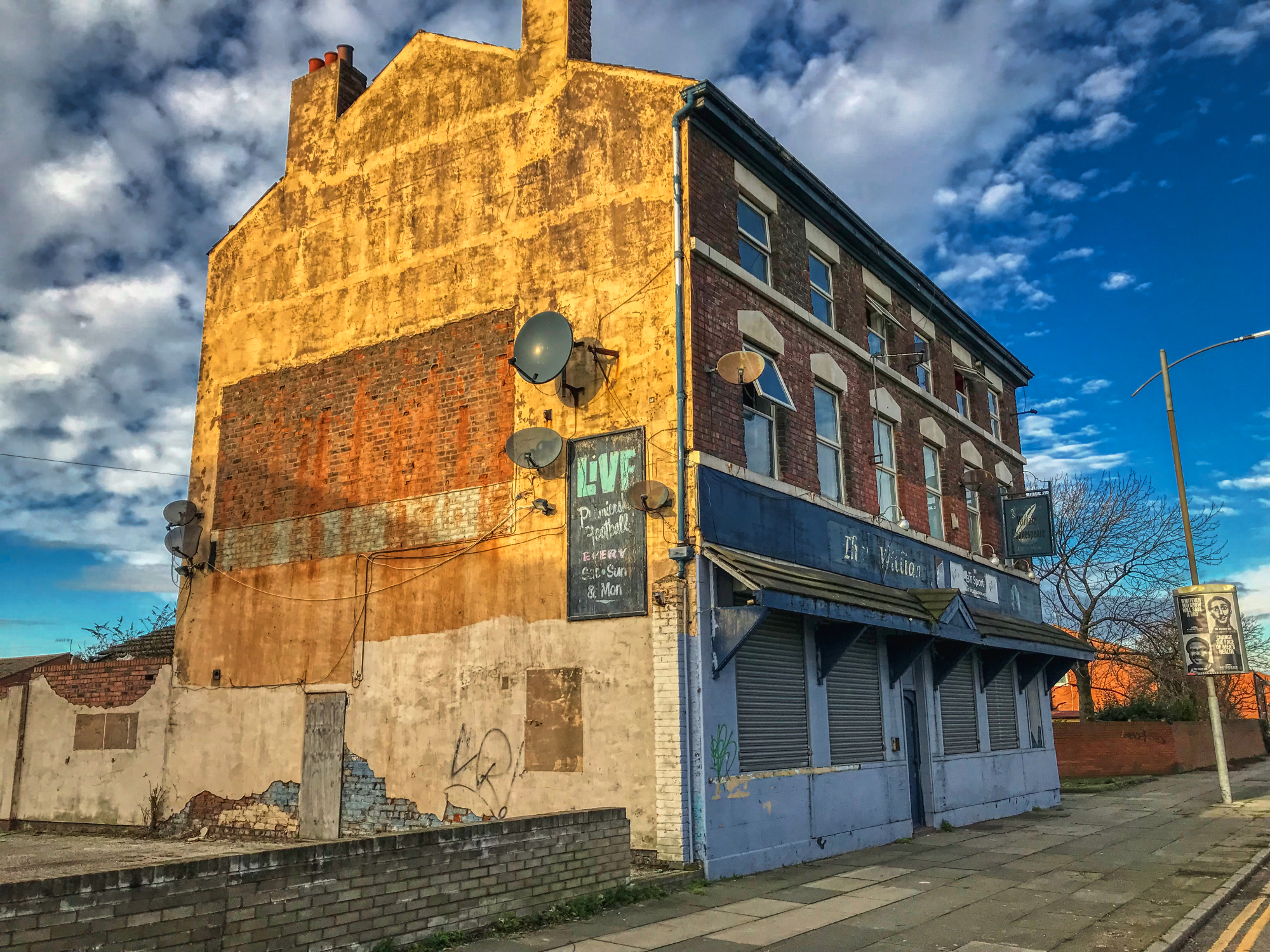 The back was a no-go; too much barbed wire circling the top of the wall, although access could have been had from the roof.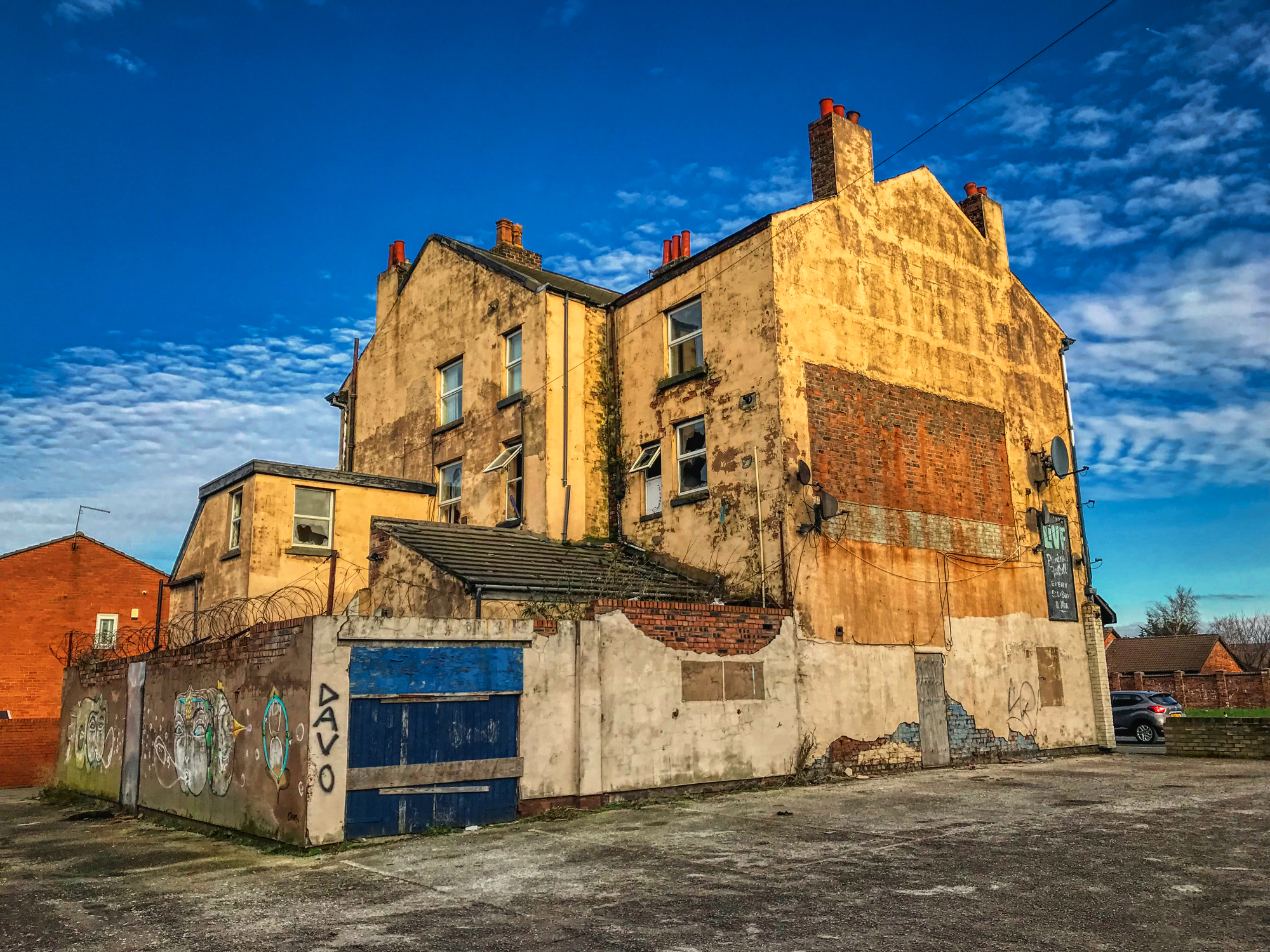 …'that's if the roof doesn't collapse under your body weight'…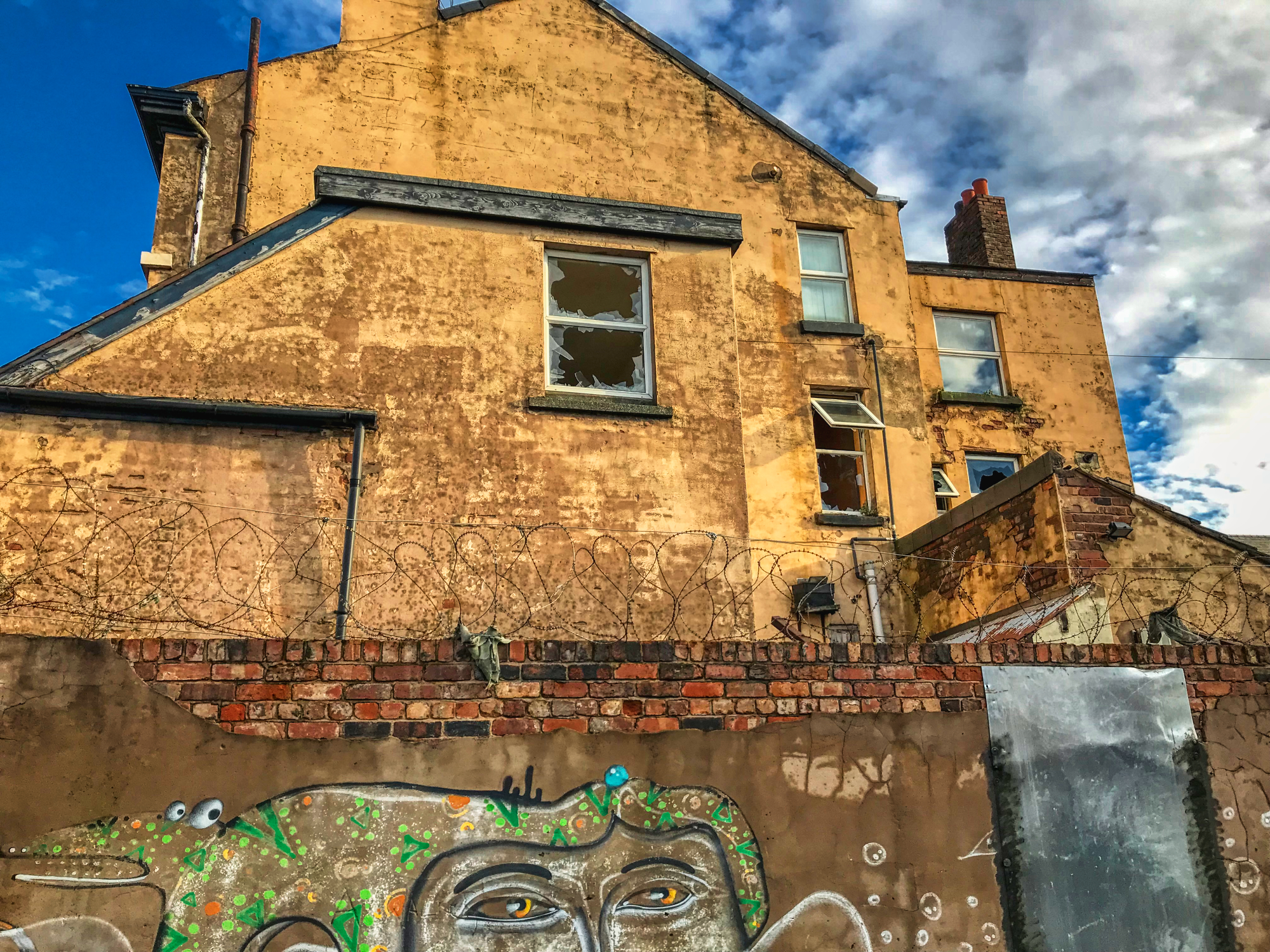 The artwork wasn't bad, though I have seen much better. Liverpool doesn't appear to be famous for quality graffiti.
"We're in", exclaimed @anidiotexplores tugging at the beer cellar doors. It came open with a huge clang waking the whole neighbourhood.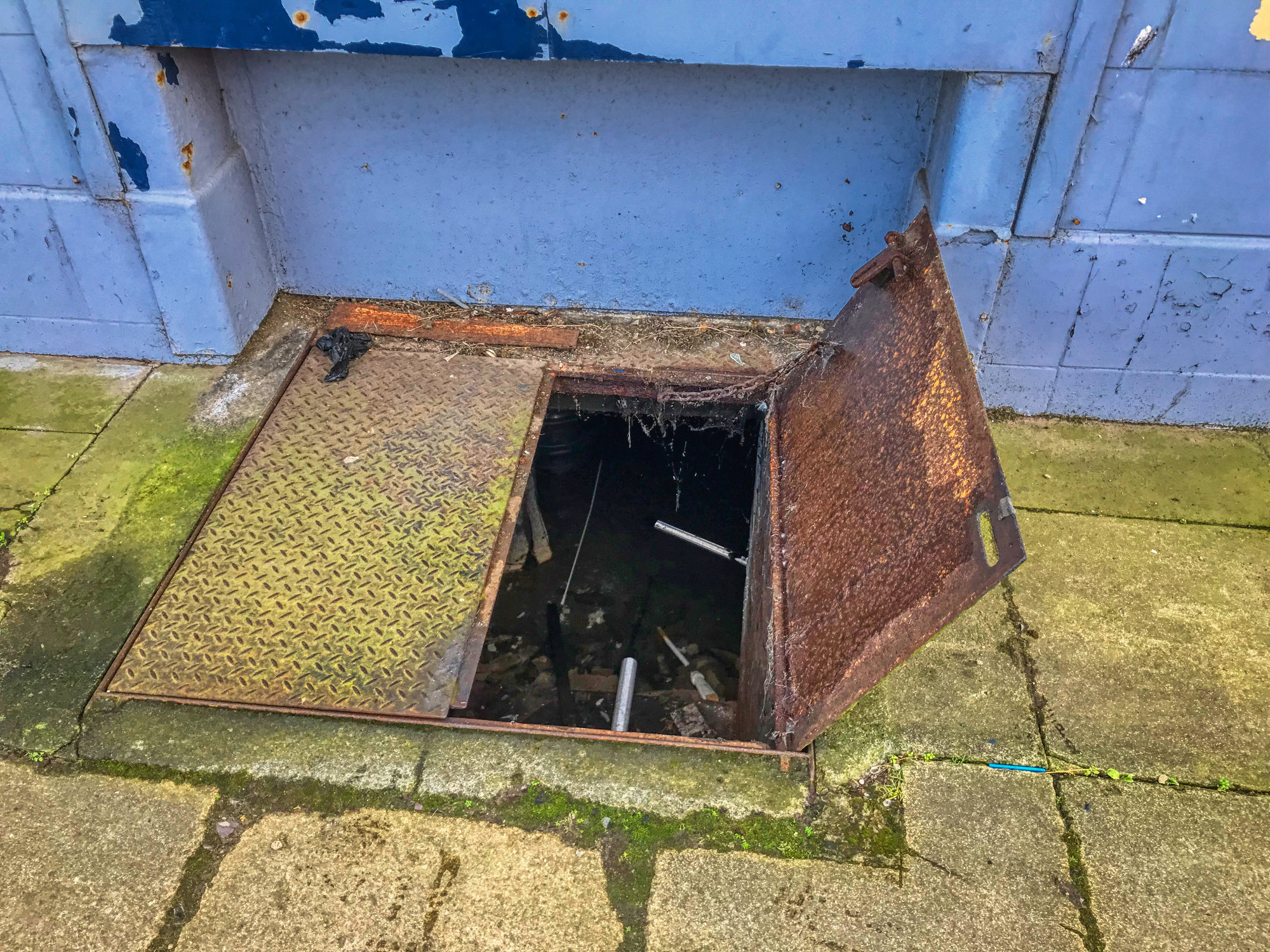 With a maniacal gleam in his eye, my comrade started down and stopped abruptly.
"Oh fuck, bastard, twat... FLOODED"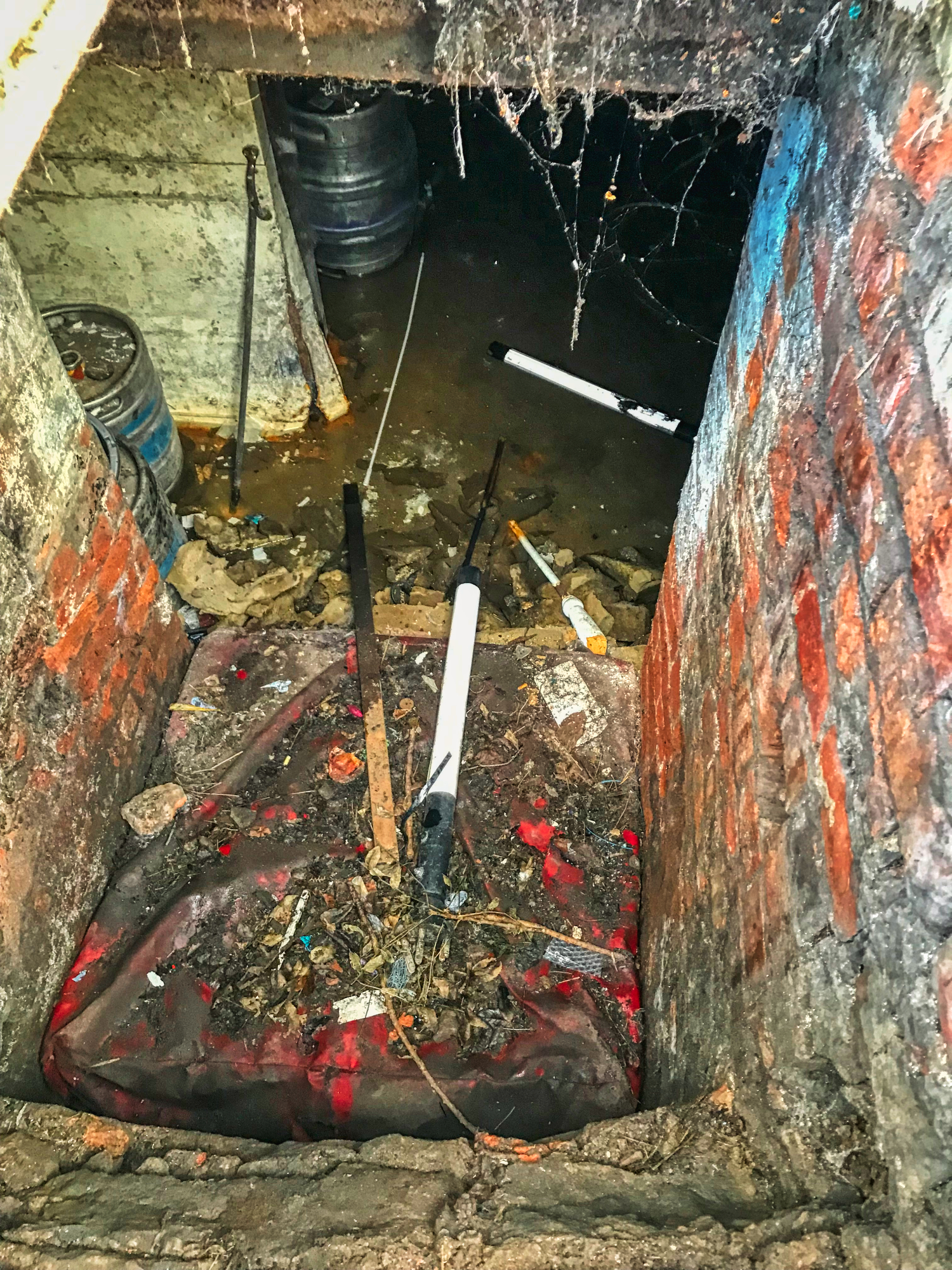 How many times is this going to happen? We need Wellington Boots badly. In his haste, he had dipped one foot in and it looked like a soggy mess.
It is at times like these that one appreciates the humble car heater aimed at the feet with the setting of extra-hot turned on full.

Do you like posting your Urbex content and photography for FREE on Facebook and YouTube? I like to get some form of reward for my work and every time I create I do just that. Take a look at The Urbex Community on HIVE.
If you want to keep creating for FREE then ignore what you are reading. If you want to be like me and gain something other than BUGGER ALL for your work then click here and learn about posting on the HIVE blockchain.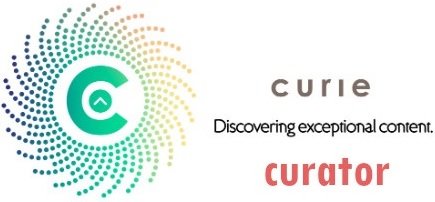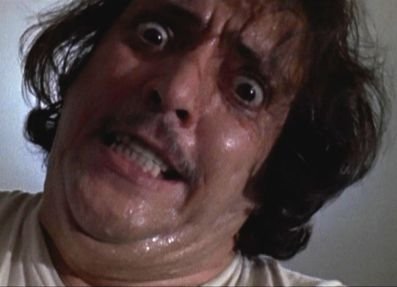 If you found this article so invigorating that you are now a positively googly-eyed, drooling lunatic with dripping saliva or even if you liked it just a bit, then please upvote, comment, rehive, engage me or all of these things.
---
---