Tales of the Urban Explorer: Beat Street Cafe
Beat Street Café? More like Beat Up Café.
We had finished St Joseph's Orphanage, a prestige rather famous explore (featured next), and wanted to finish with something... anything.
The City of Preston is hardly famed for its' explores and besides the Motor Village, there's little to see. Or is there?
Keeping my beady eye on a little know GoonTuber named Razor the Goth and his twisted explores I noticed after following us weeks later into St Josephs, he had found a shithole café at the edge of the town centre.
To his credit, Razor (who explores in full-make up and terrifies old ladies in the street) has discovered a few gems, but most are terrible derps and as I have little filtering in my personal quality control department I'm happy to see where he's going, especially as he almost always gives away the access points.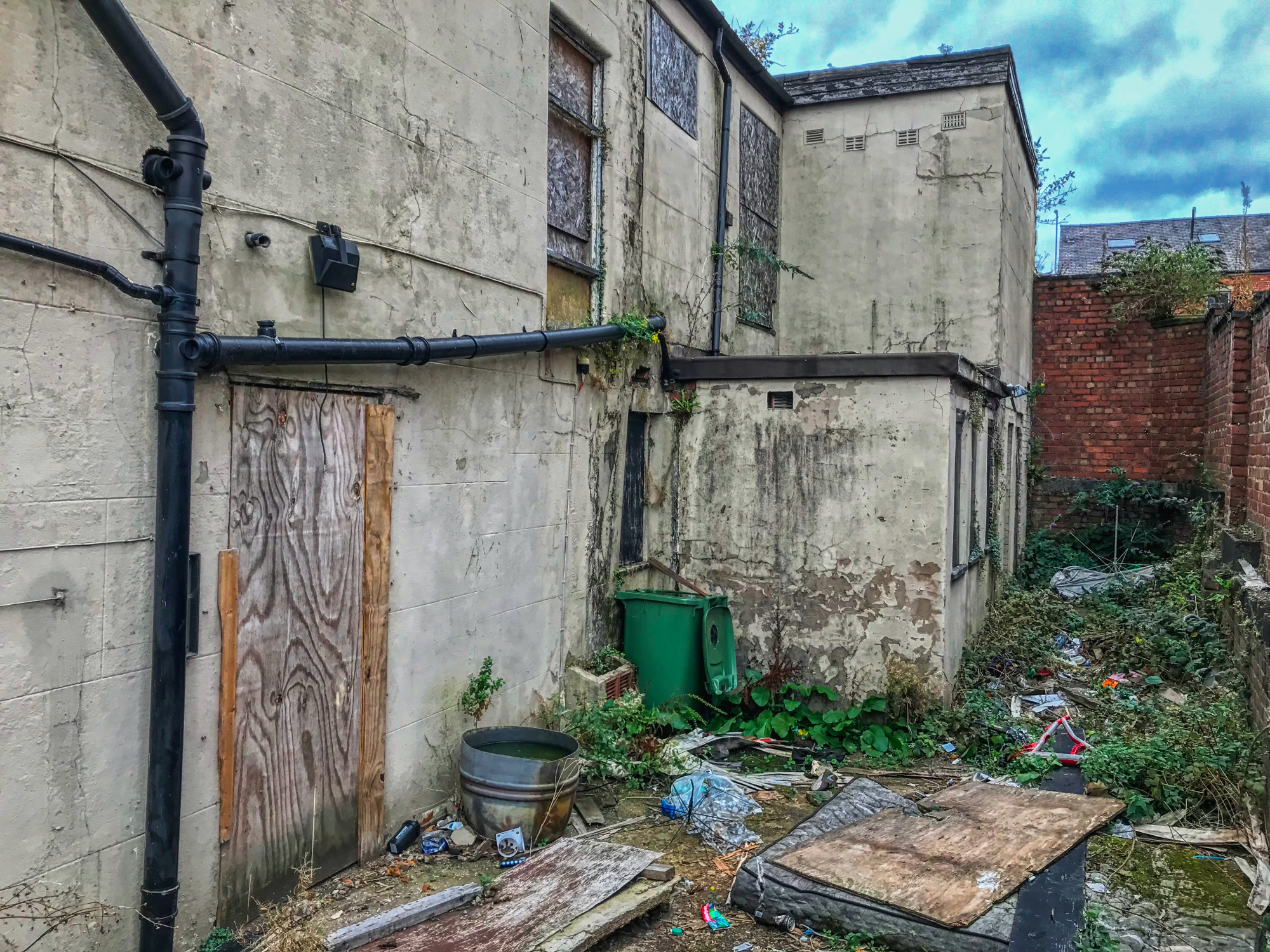 Beat Street Café looked like a walk-in once you got over the wall, or if you choose the easy way, open the gate and walk through the side door.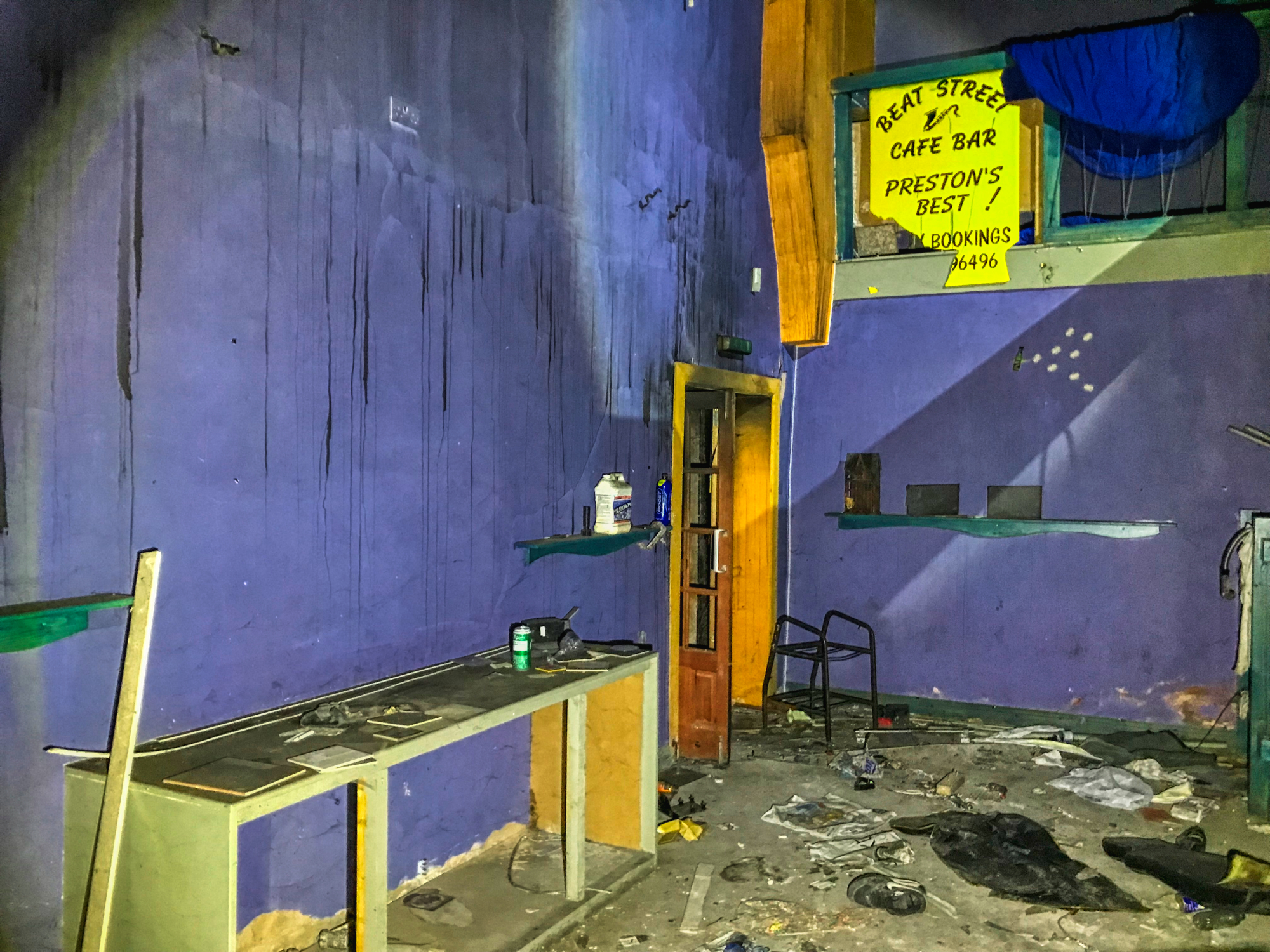 If this is Preston's best then I send my deepest sympathies to the rest of the cities' bars and cafés.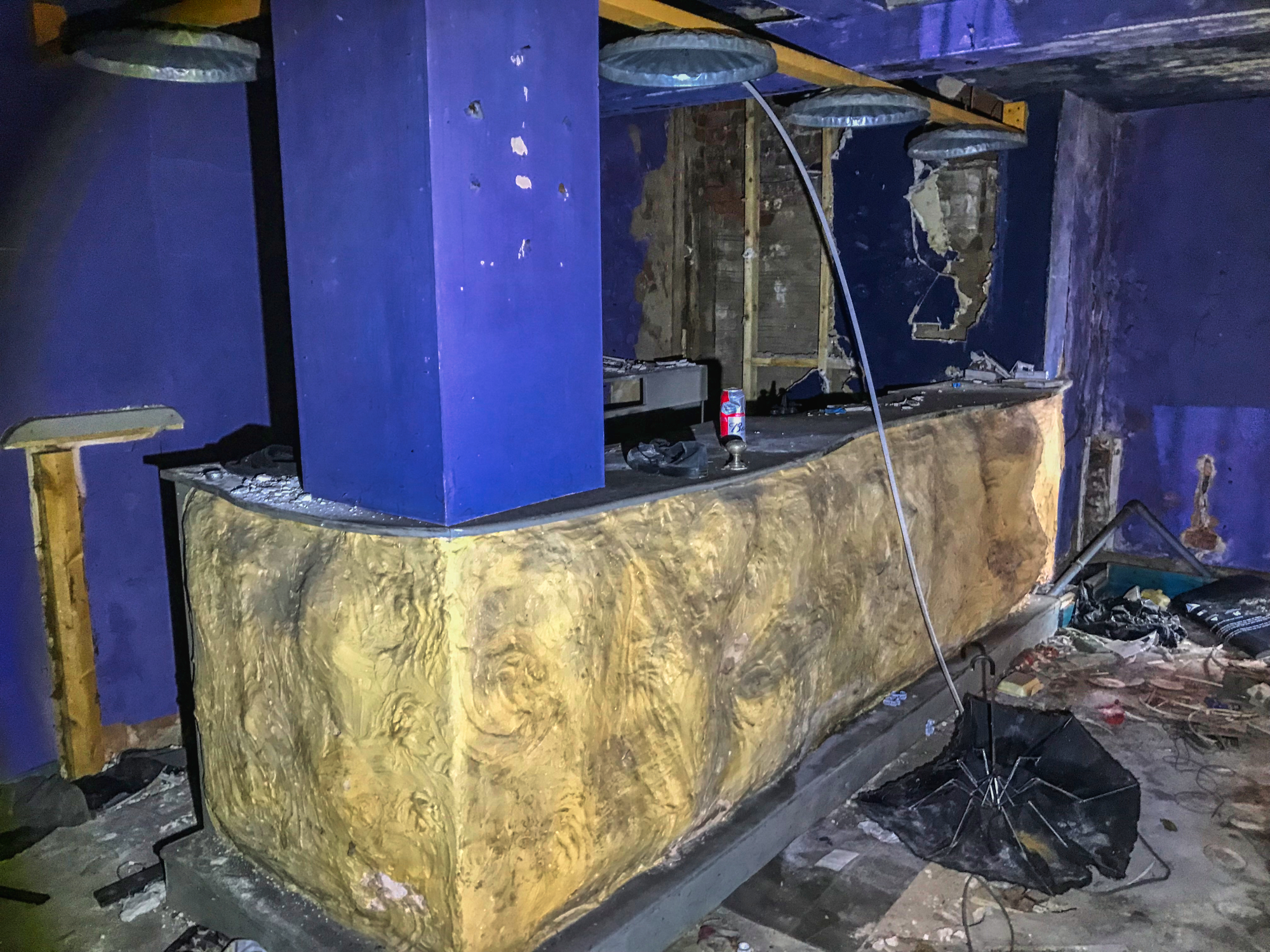 Who decided a purple-blue colour might look trendy, and that dirty mashed potato look on the lower bar. If I want to eat Smash, I'll mix it at home thanks.
A duster would work nicely sheesh, I mean there's a beer mat on the table but if anyone sneezes you're going to get some unwanted extra additives in your pint.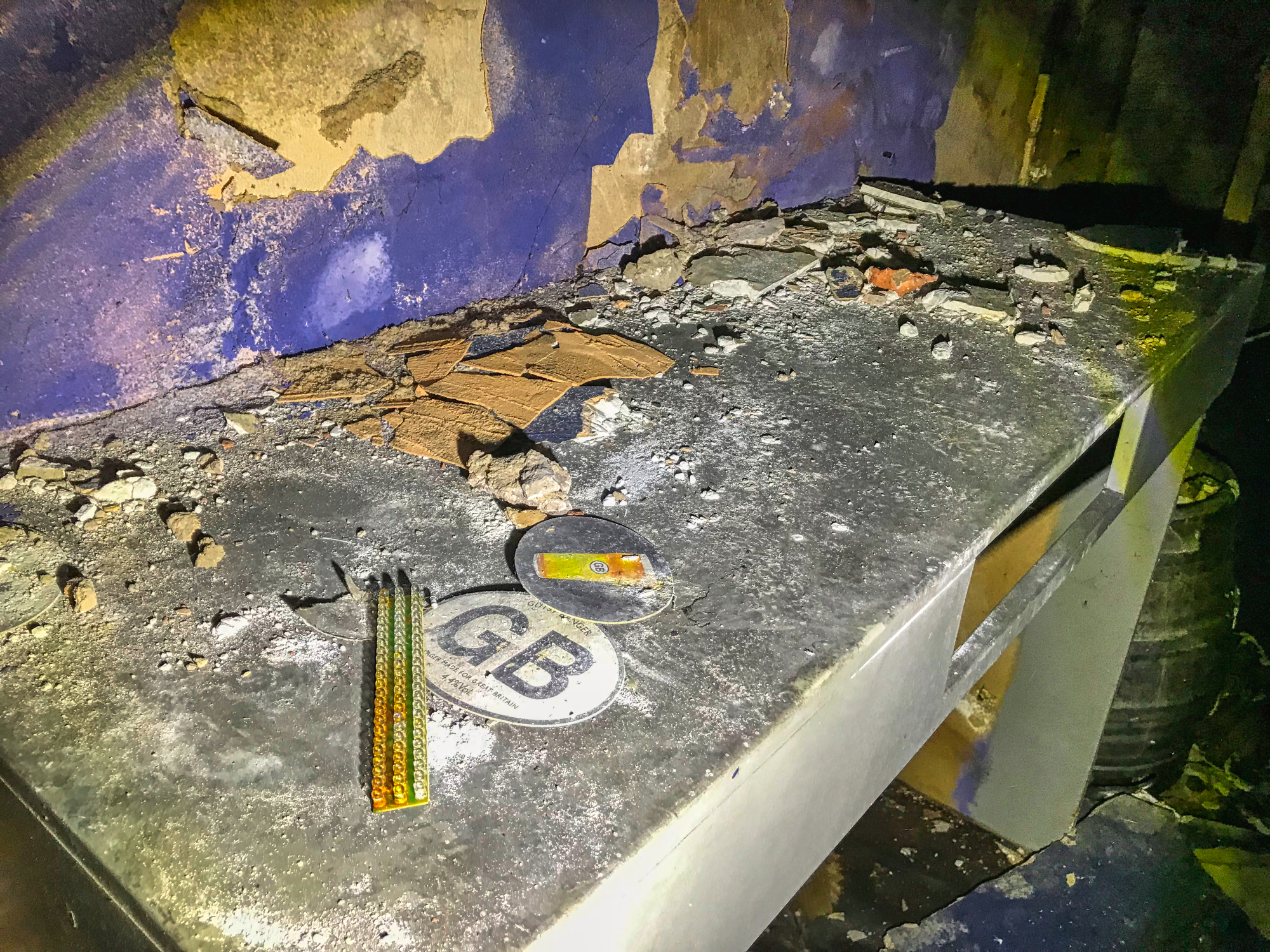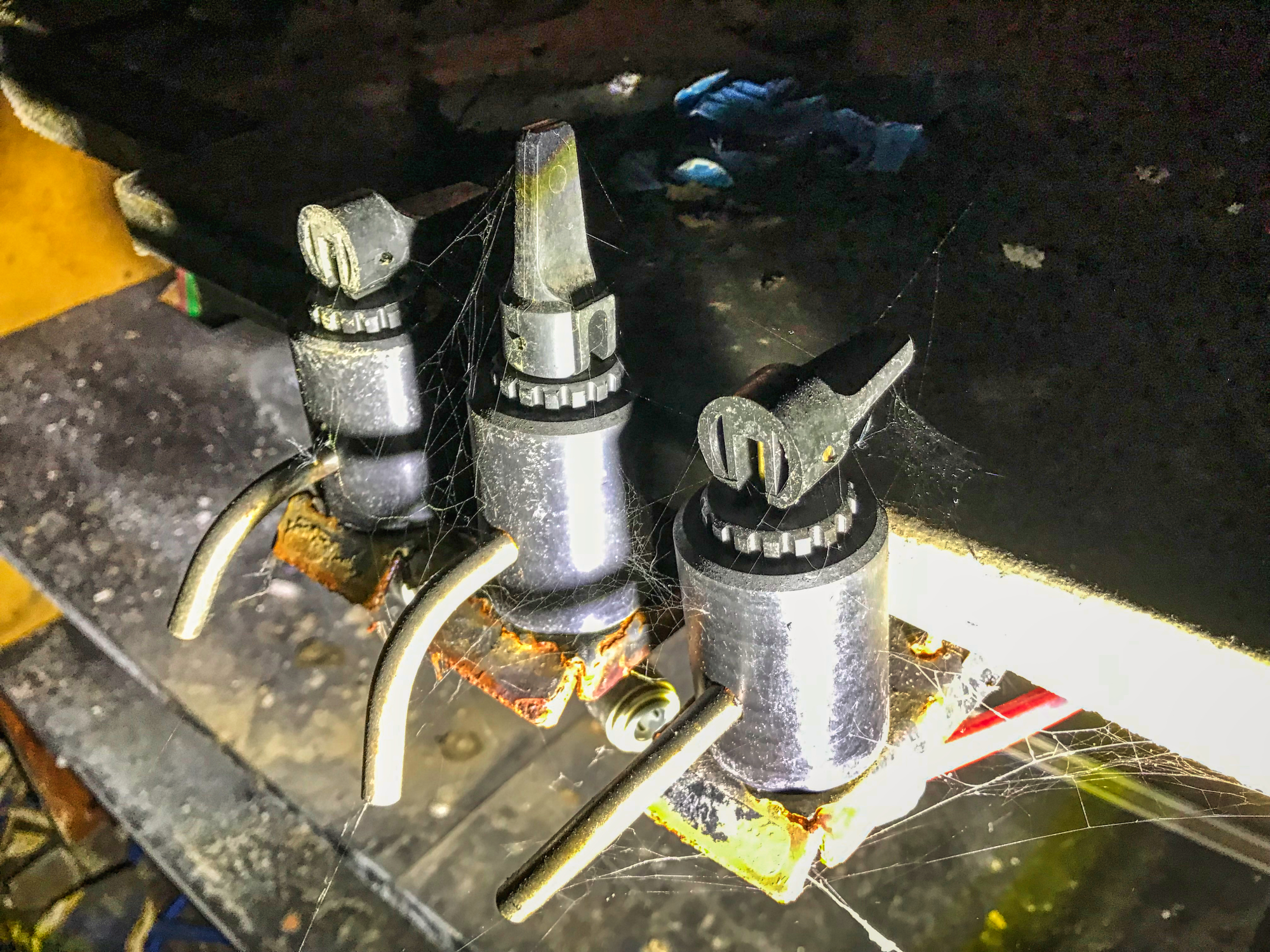 Pints may have not been pulled in some time in the Beat Street Café, and if you're ever in need of fashionable shoes there are a few knocking about.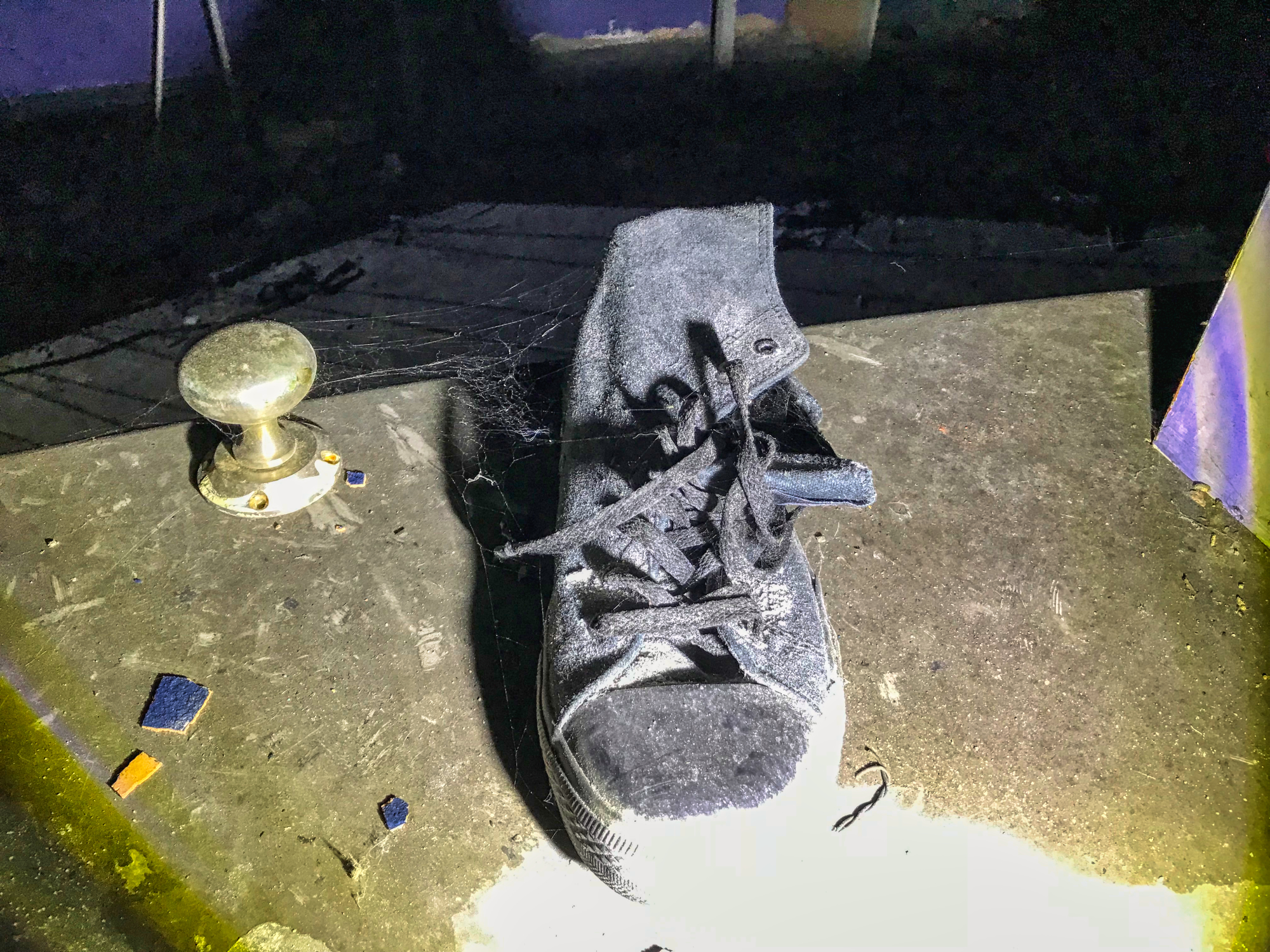 These are best used on one-legged humans, but make sure you check the size first.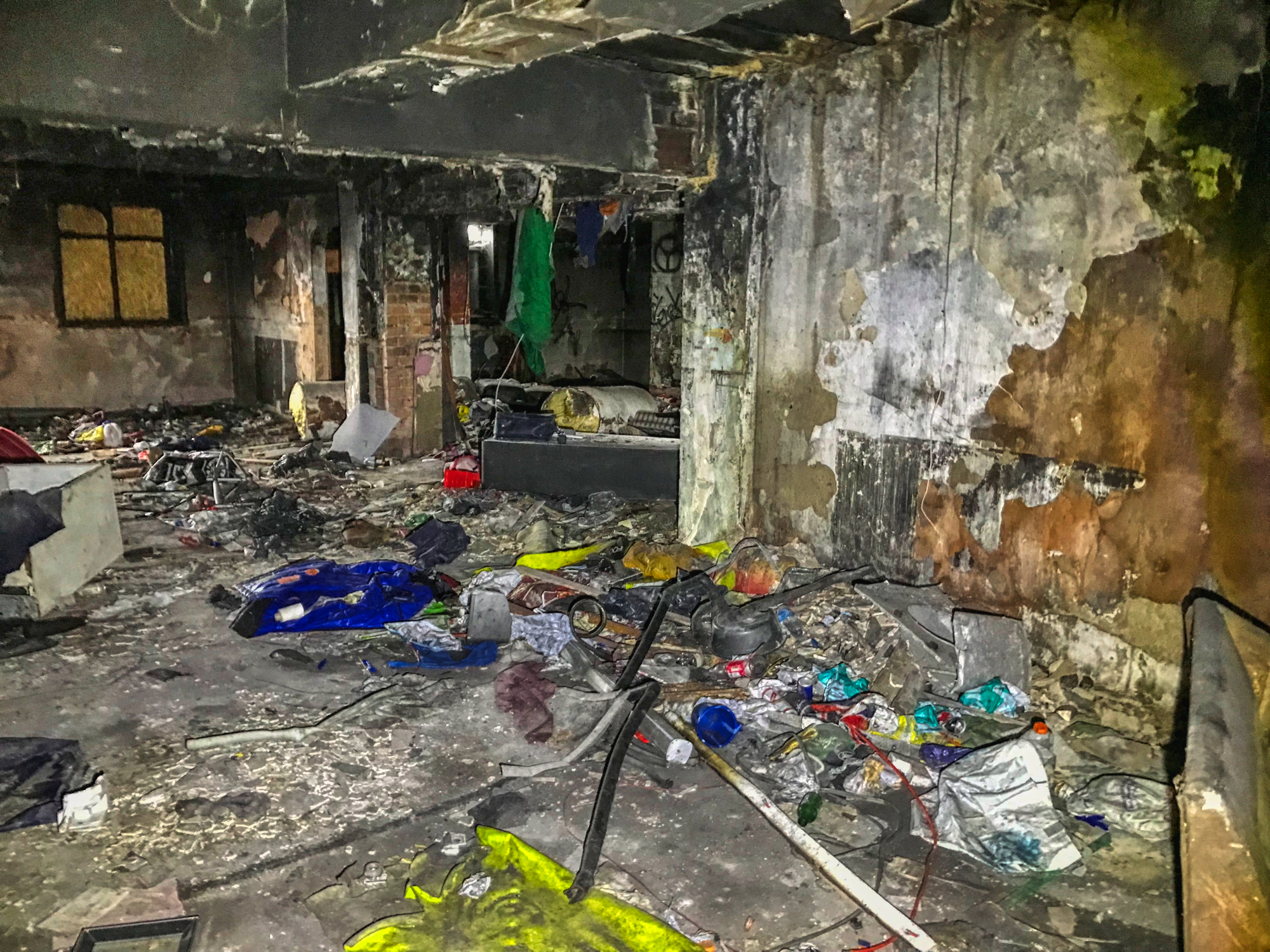 The Beat Street Café was looking good and after St Joseph's Orphanage, I was buzzing at looking what was on offer.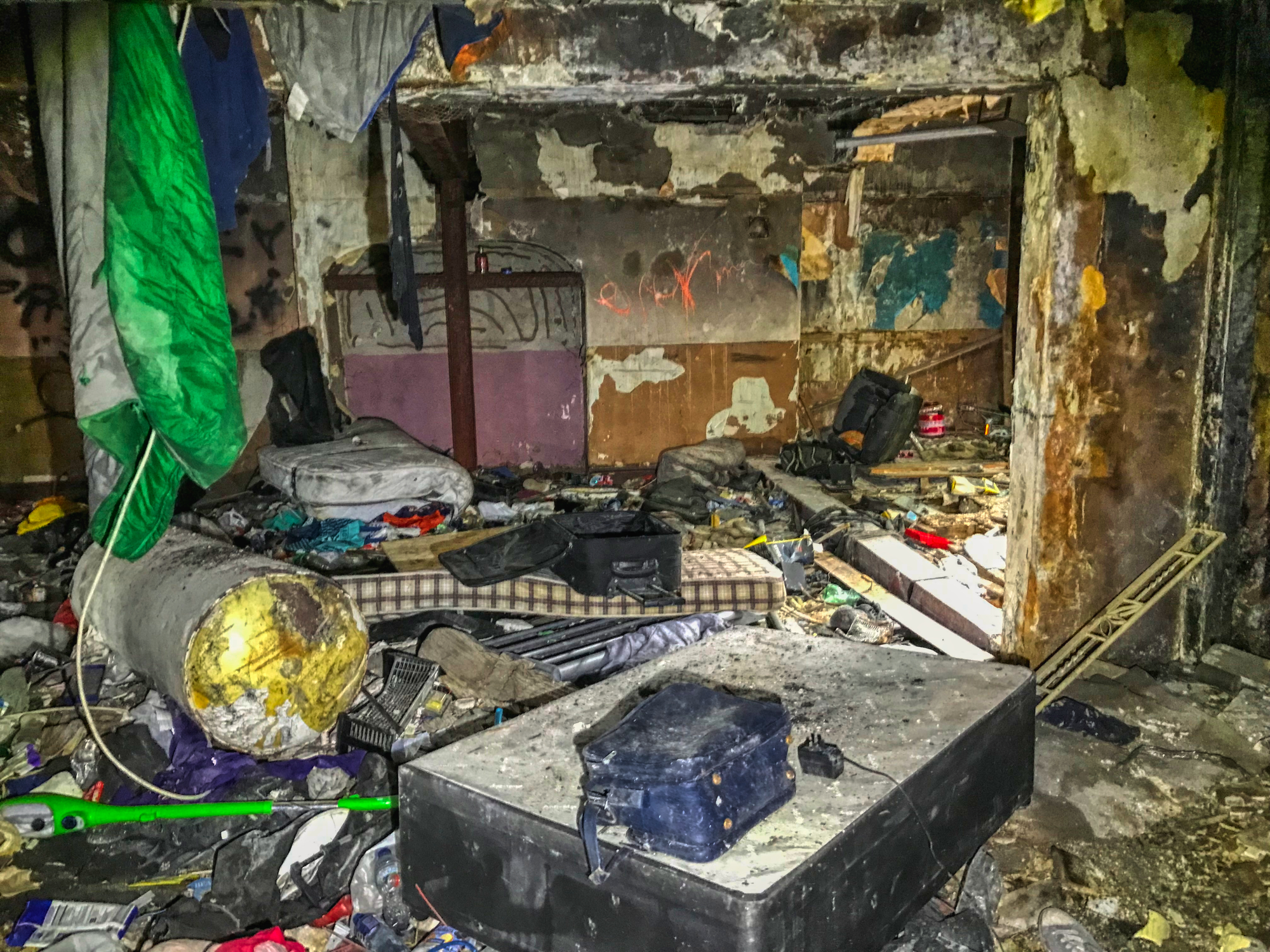 Many a visitor has arrived and left without their baggage.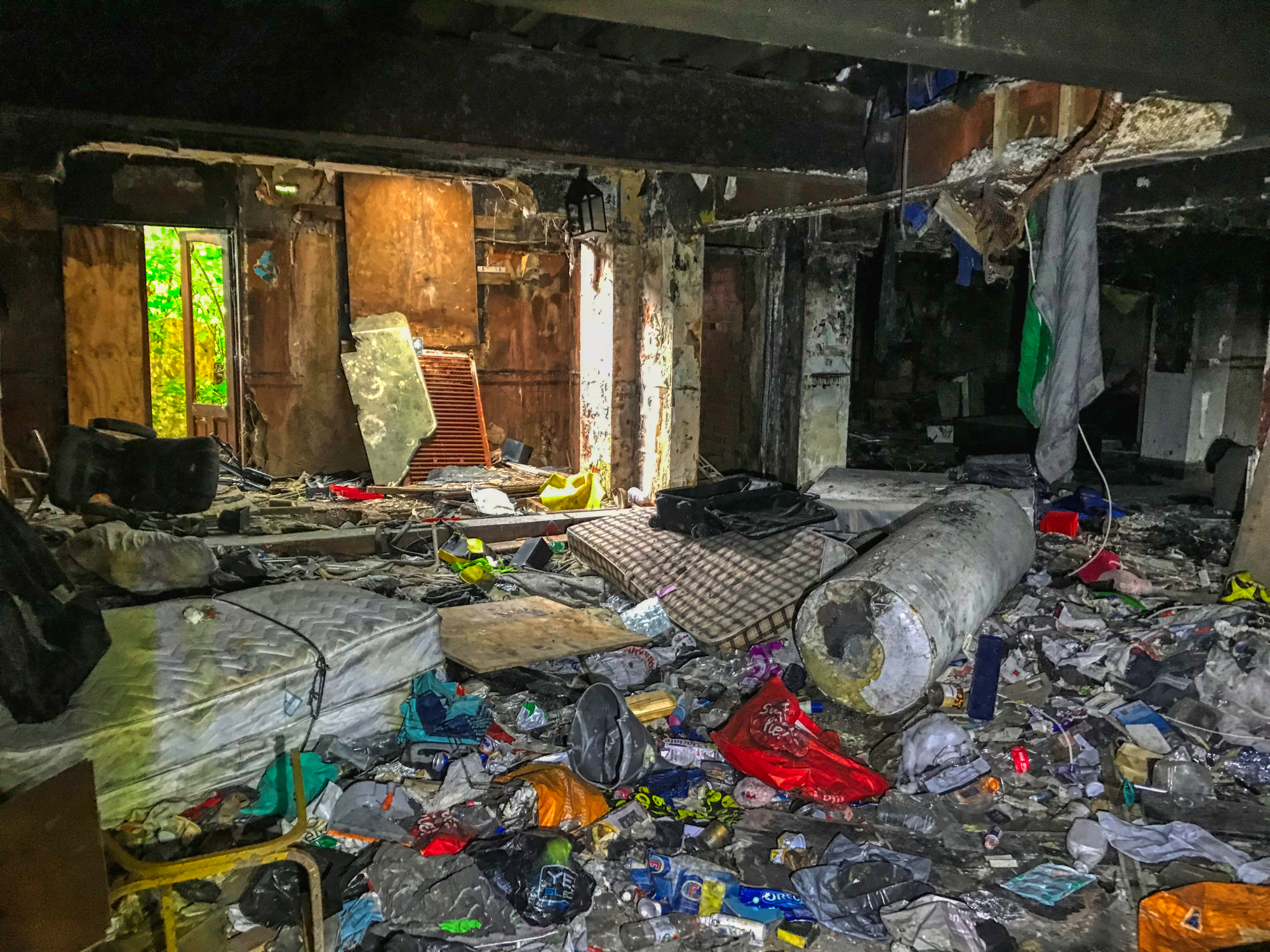 It appears this derelict café hosts free sleeping aids, some more comfortable than others. Just be careful what you stand on if you need to go for a shit during the night.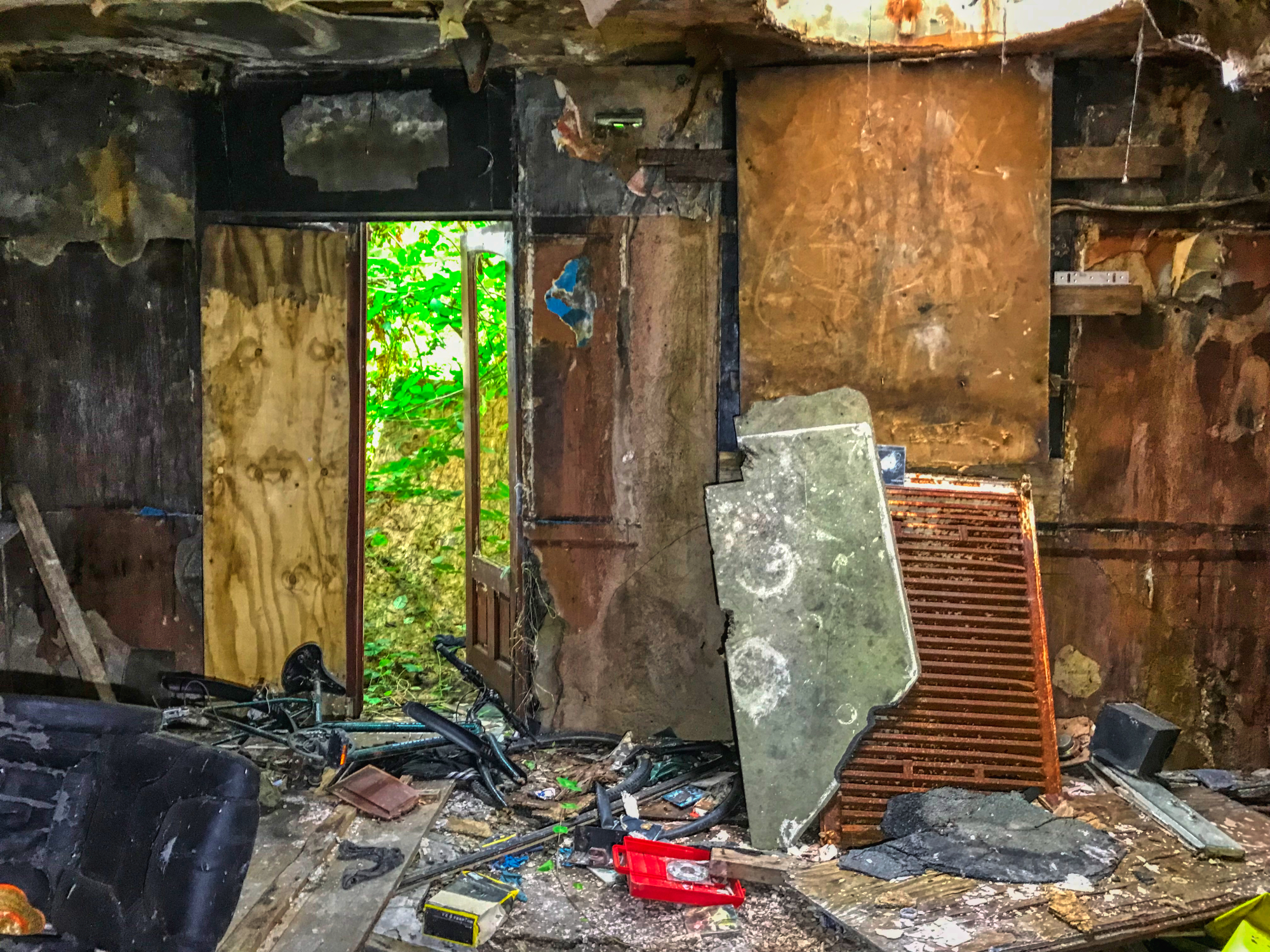 Multiple access points are a boon to us explorers, open doors benefit its residents. You can never have enough fresh air.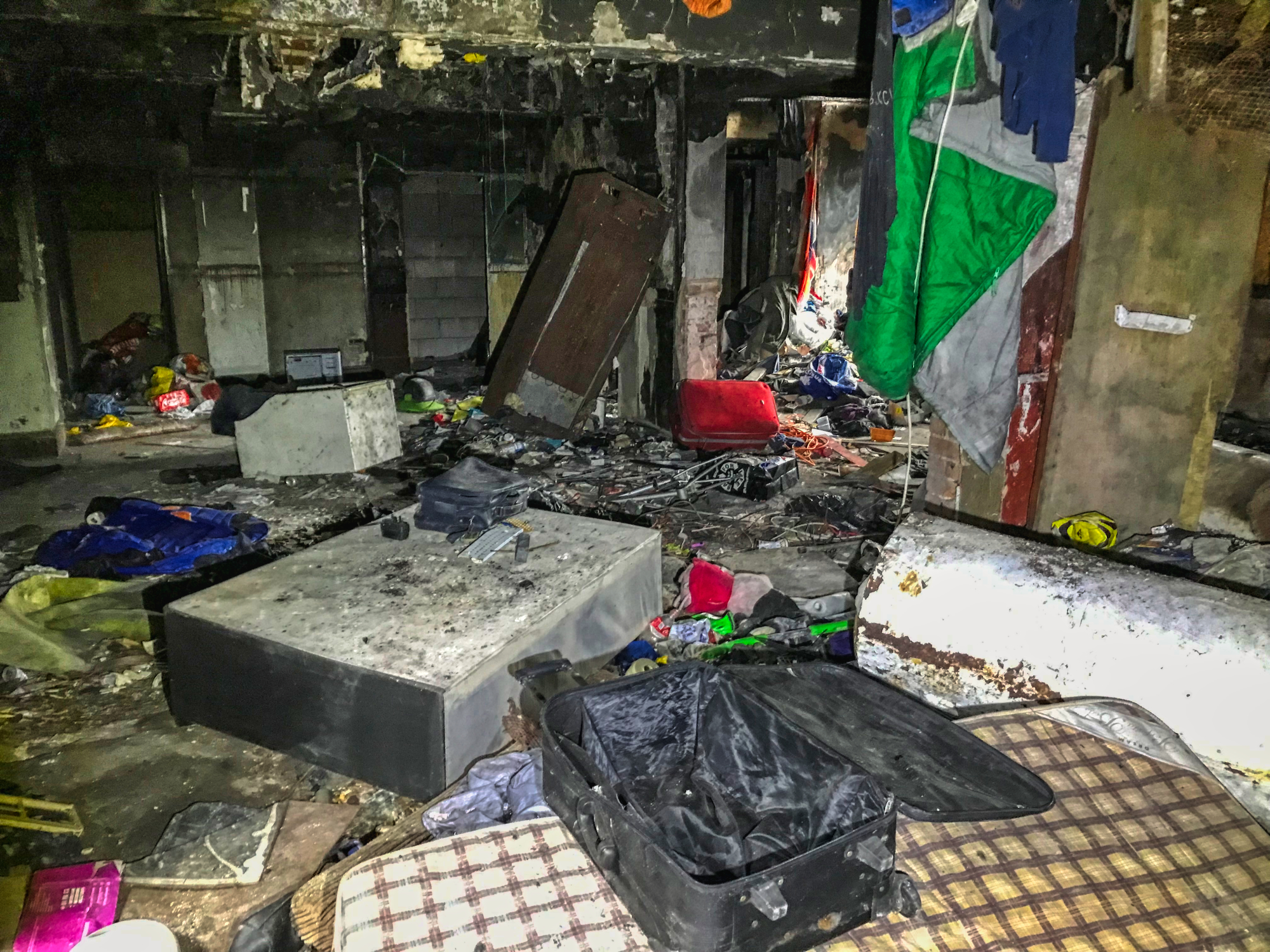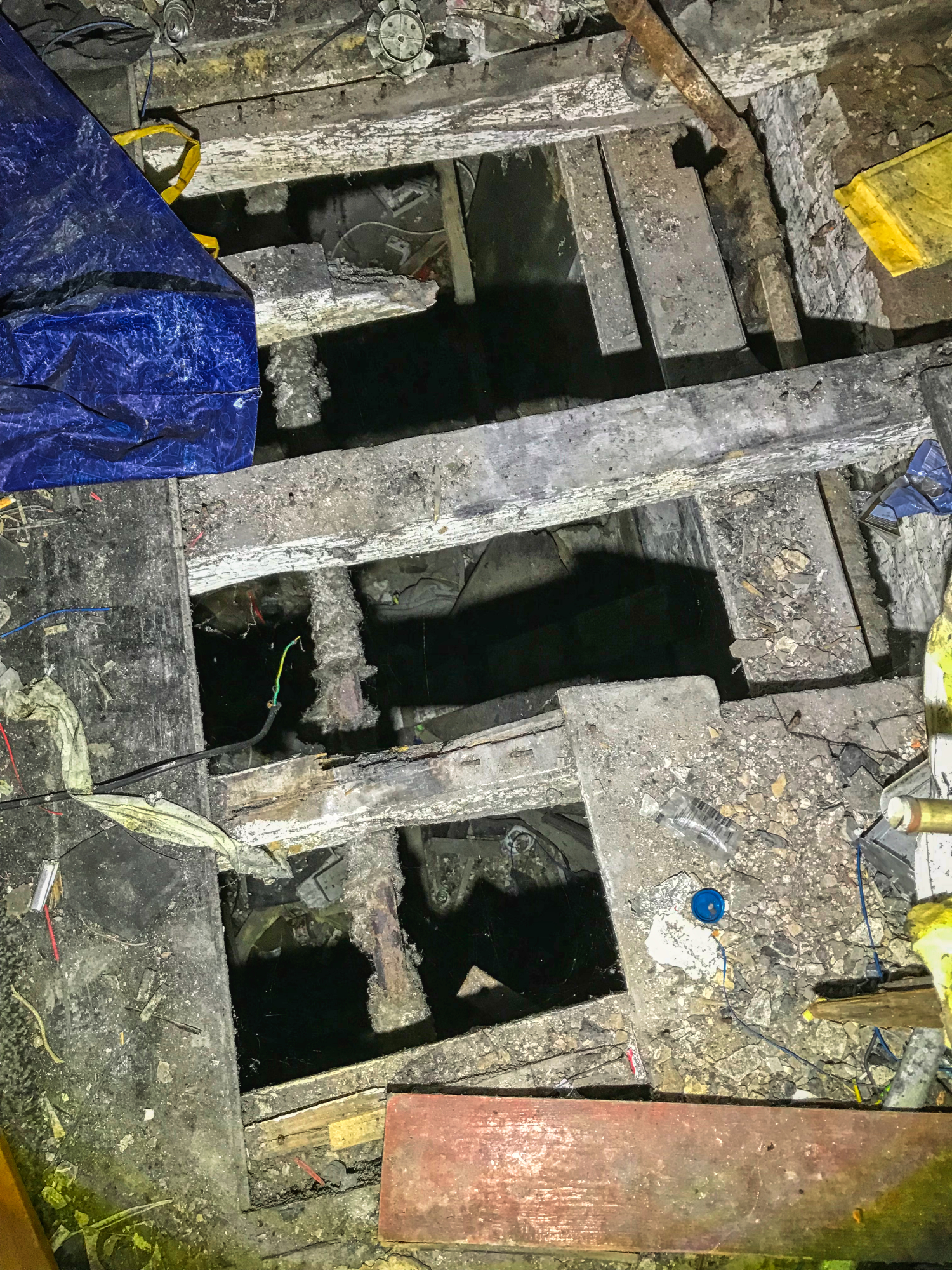 To remain competitive with its fellow derps, you need holes that potentially twist your ankle and cause some nasty scrapes if the walker is careless.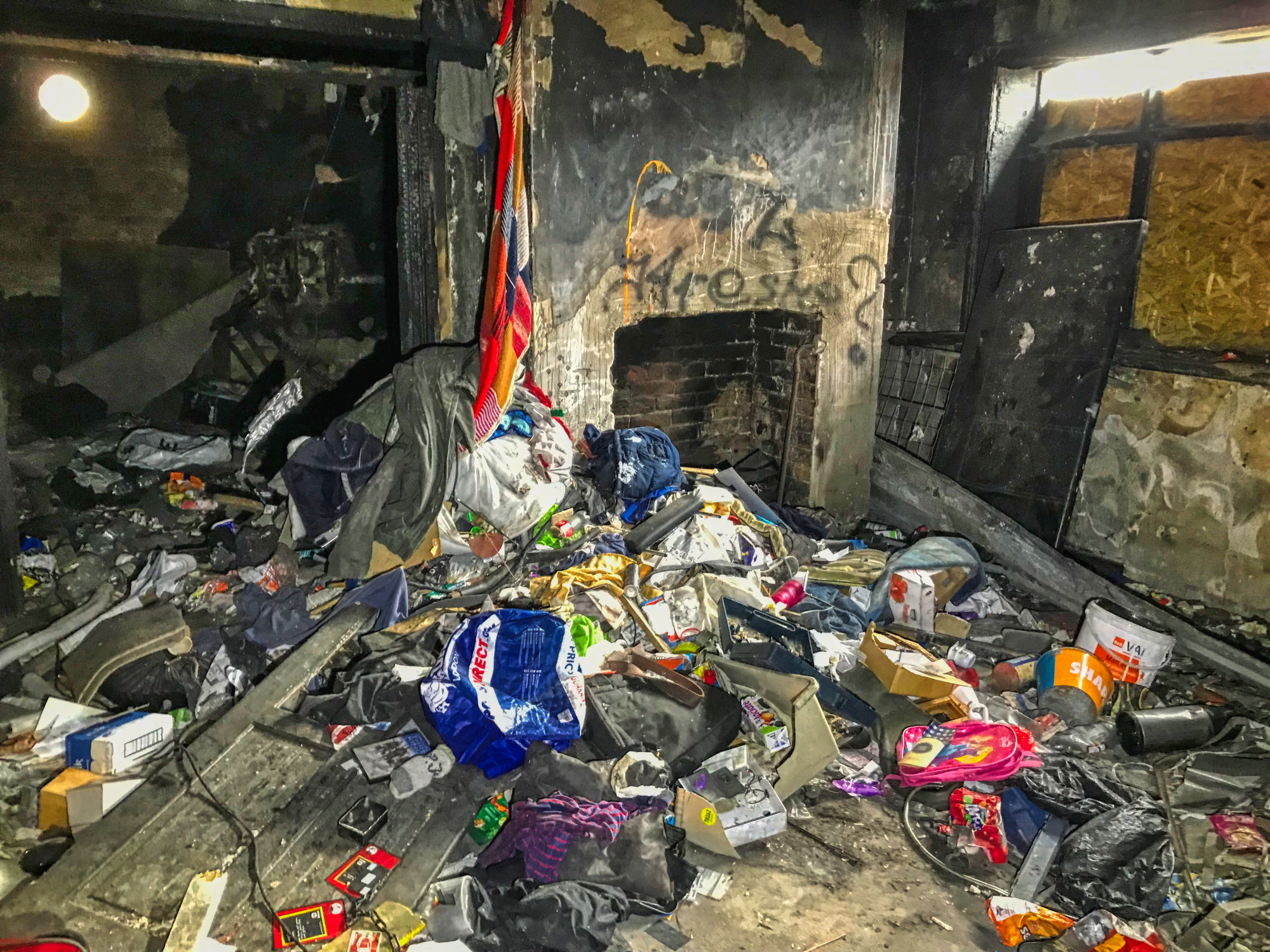 There was lots of shit to rummage through if you need some extra clothes or miscellaneous garb and only slightly burnt.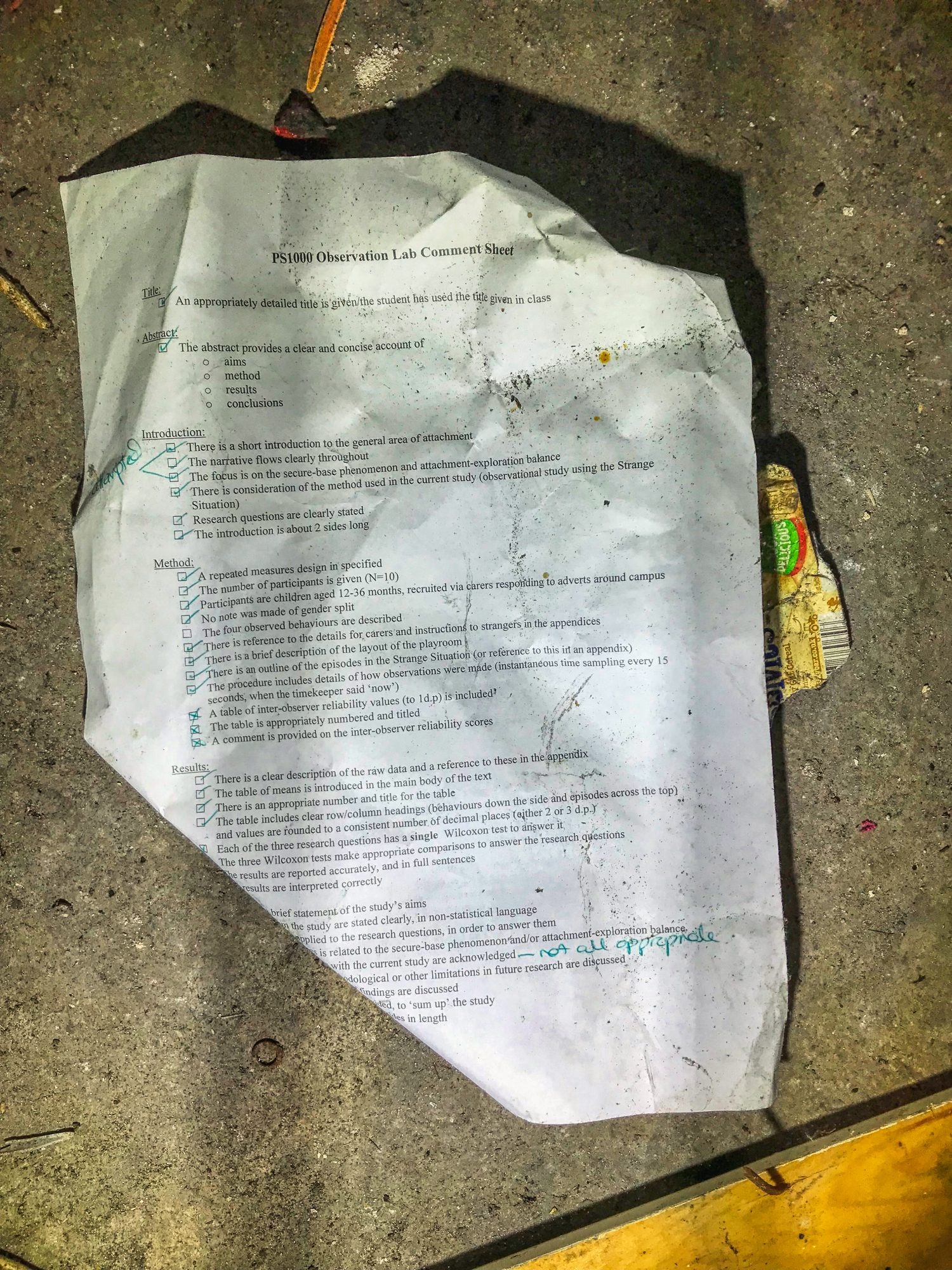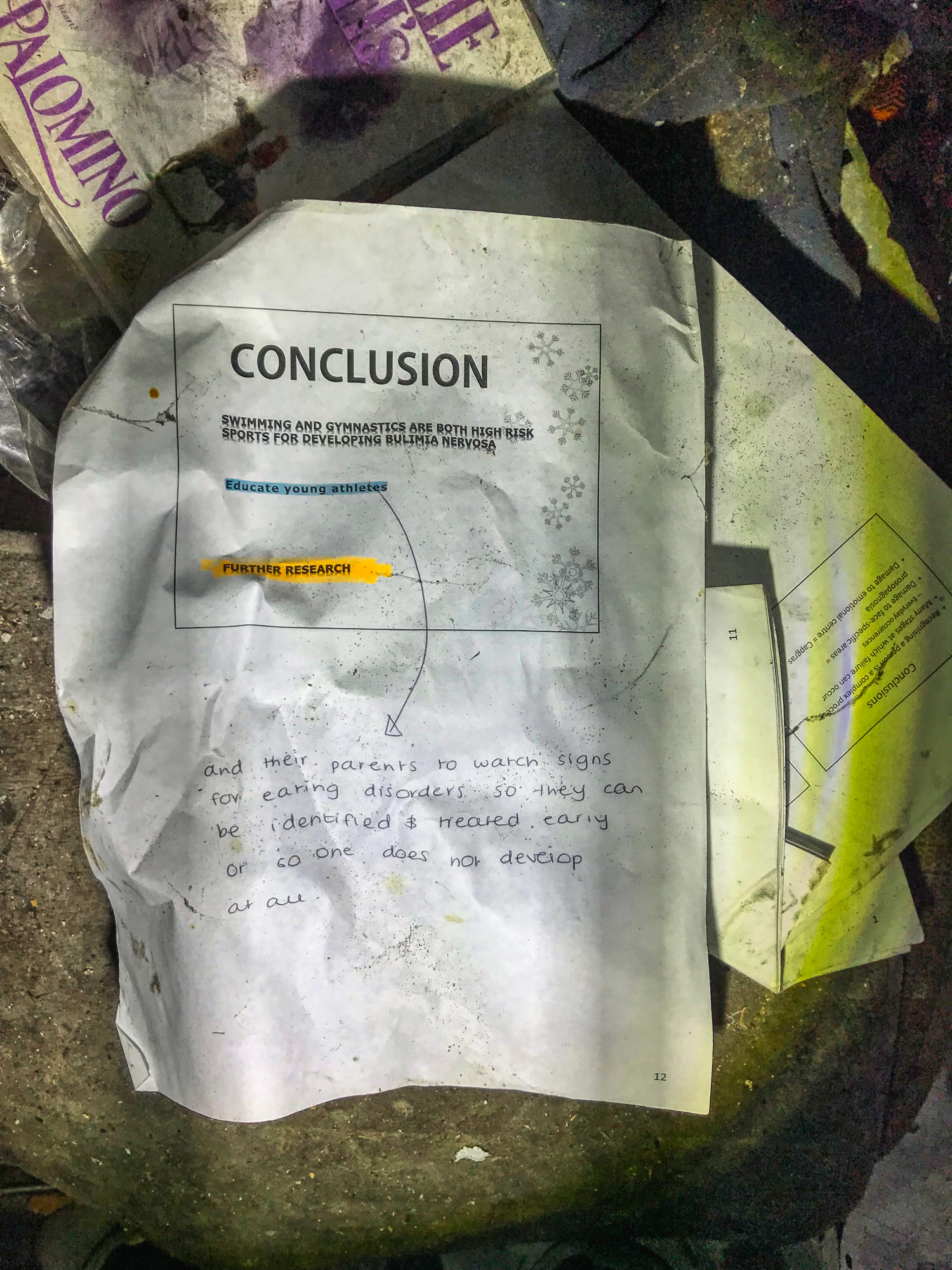 Don't tell me there's a student living here? The government does provide grants which you pay back over 30 years at high-interest rates.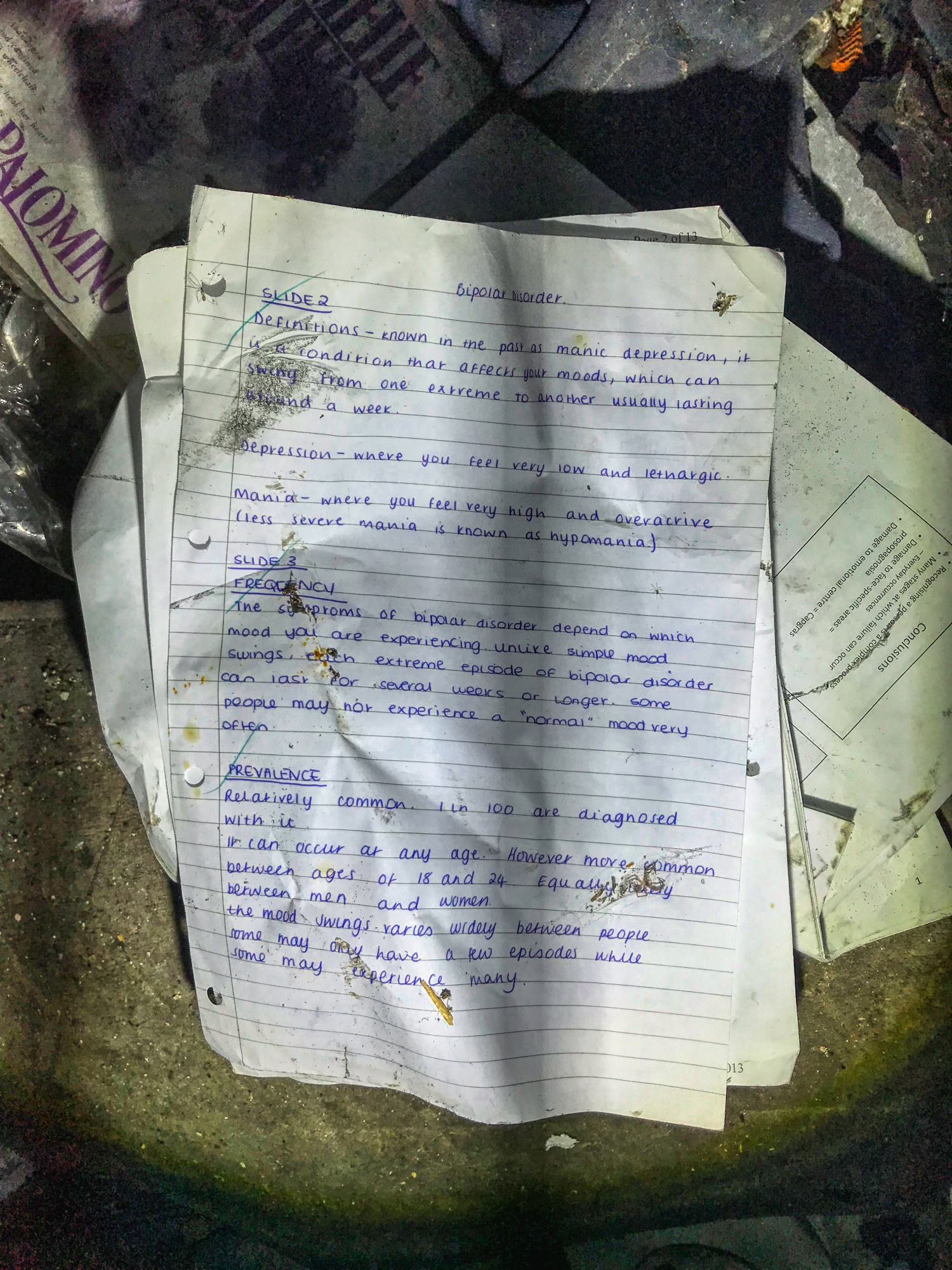 Did this student fancy living for free, stinking like shit but hated debt?
I suppose one could get used to the décor, I mean it is quite colourful.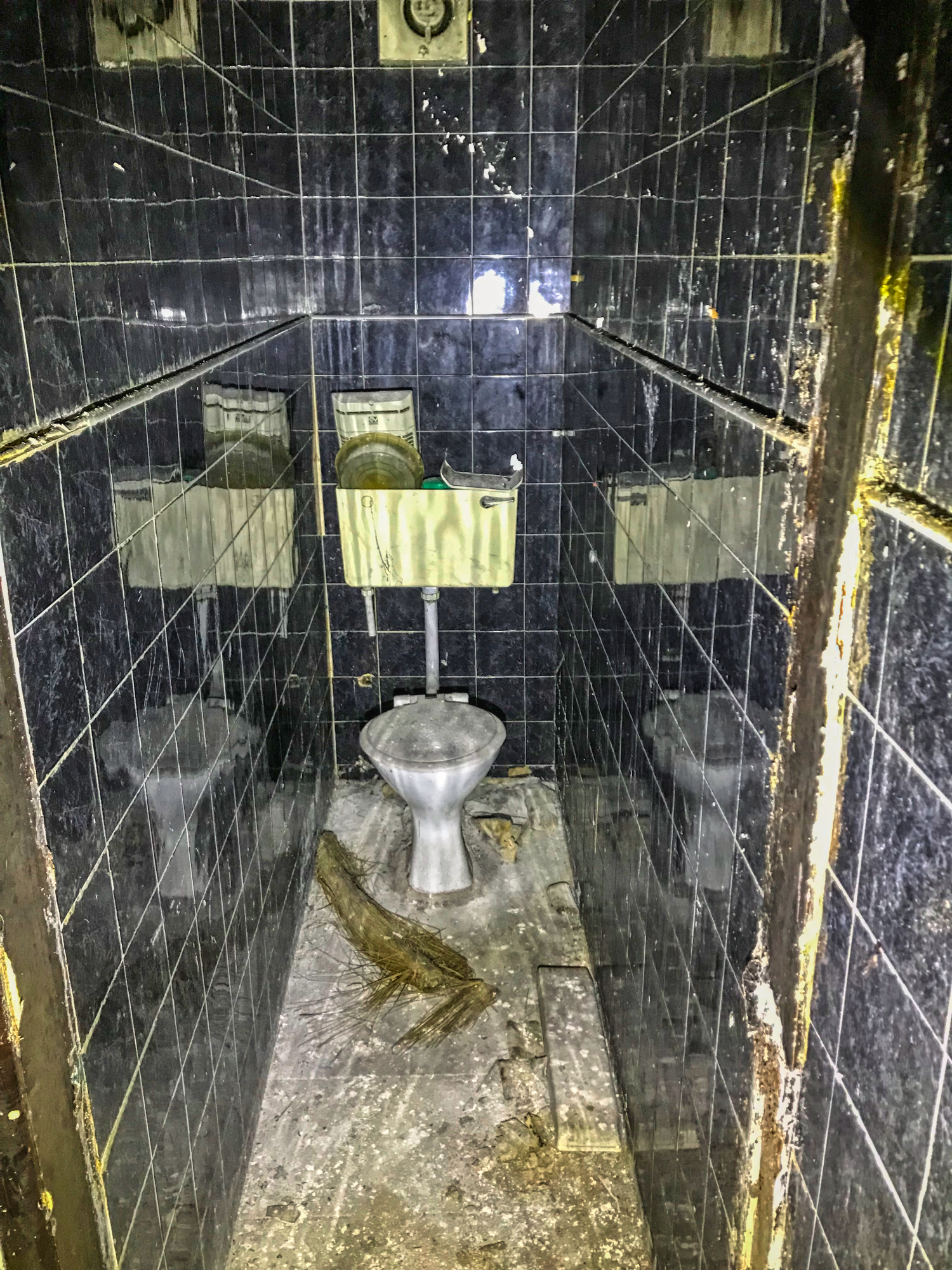 That toilet is very useable and sparkly. Just clean the diarrhoea off the wall tiles first.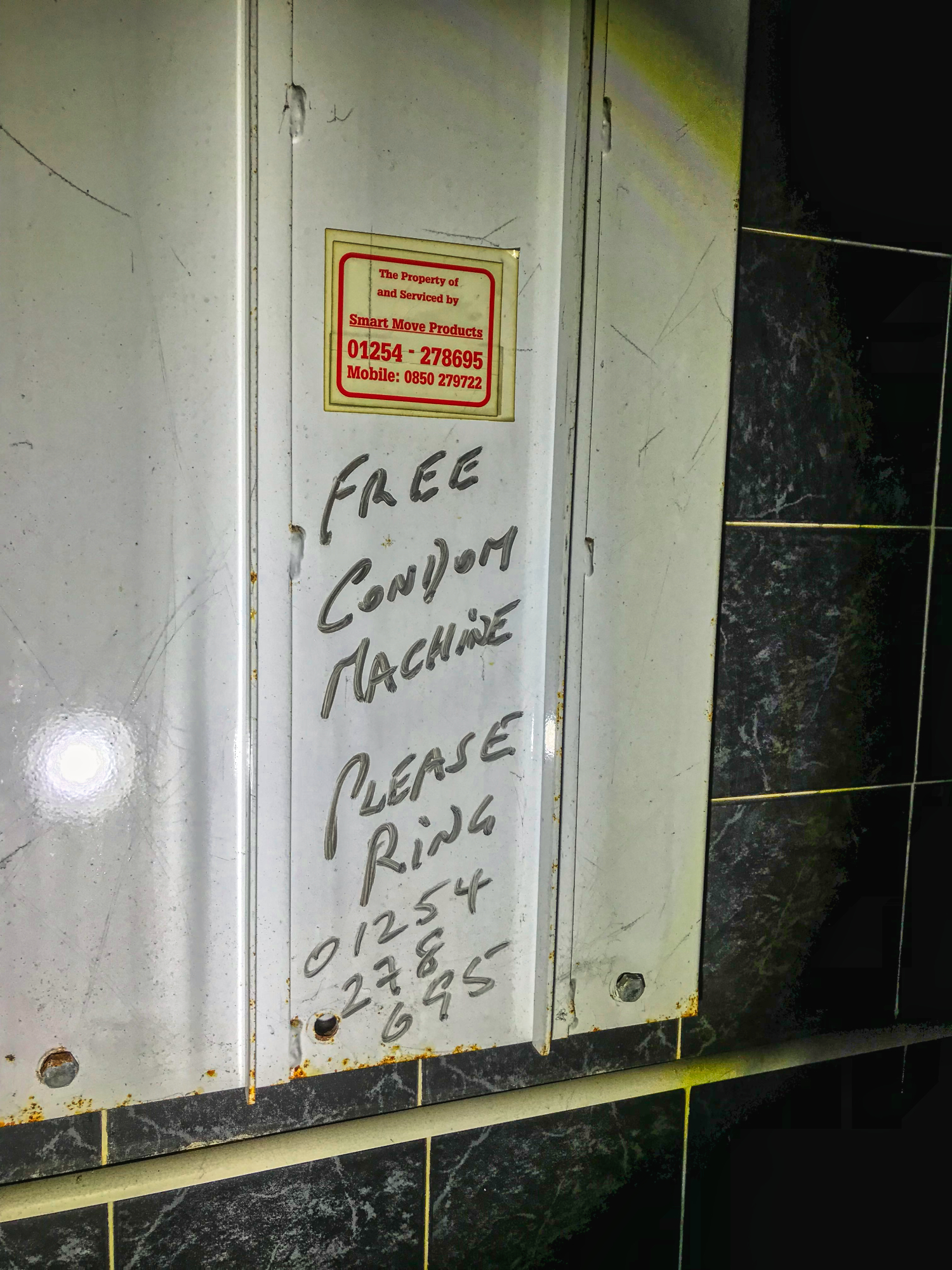 …and free rubbers, what more could you ask for?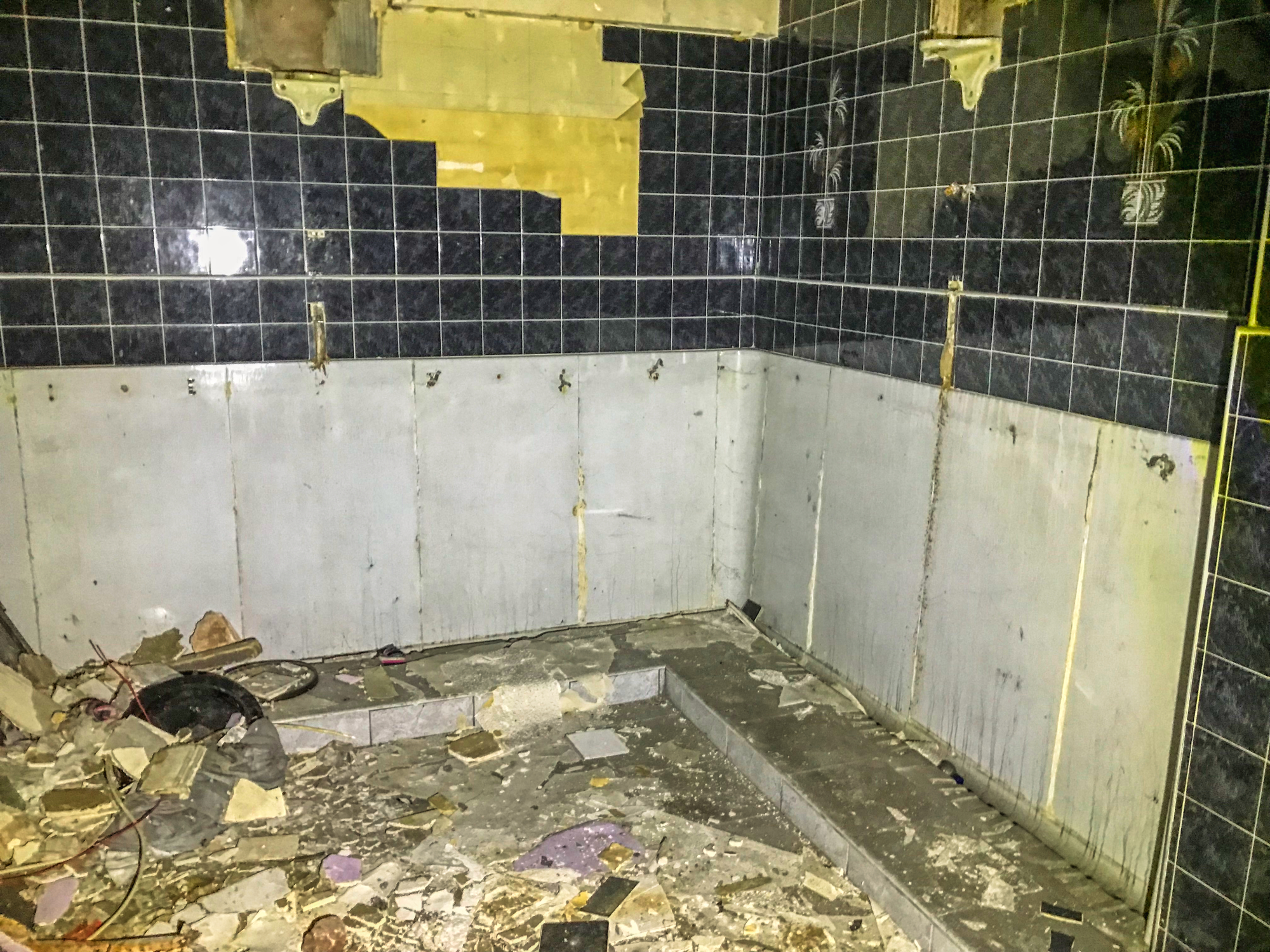 The gents had fared a little worse, but us blokes just pull it out and piss. That will work here.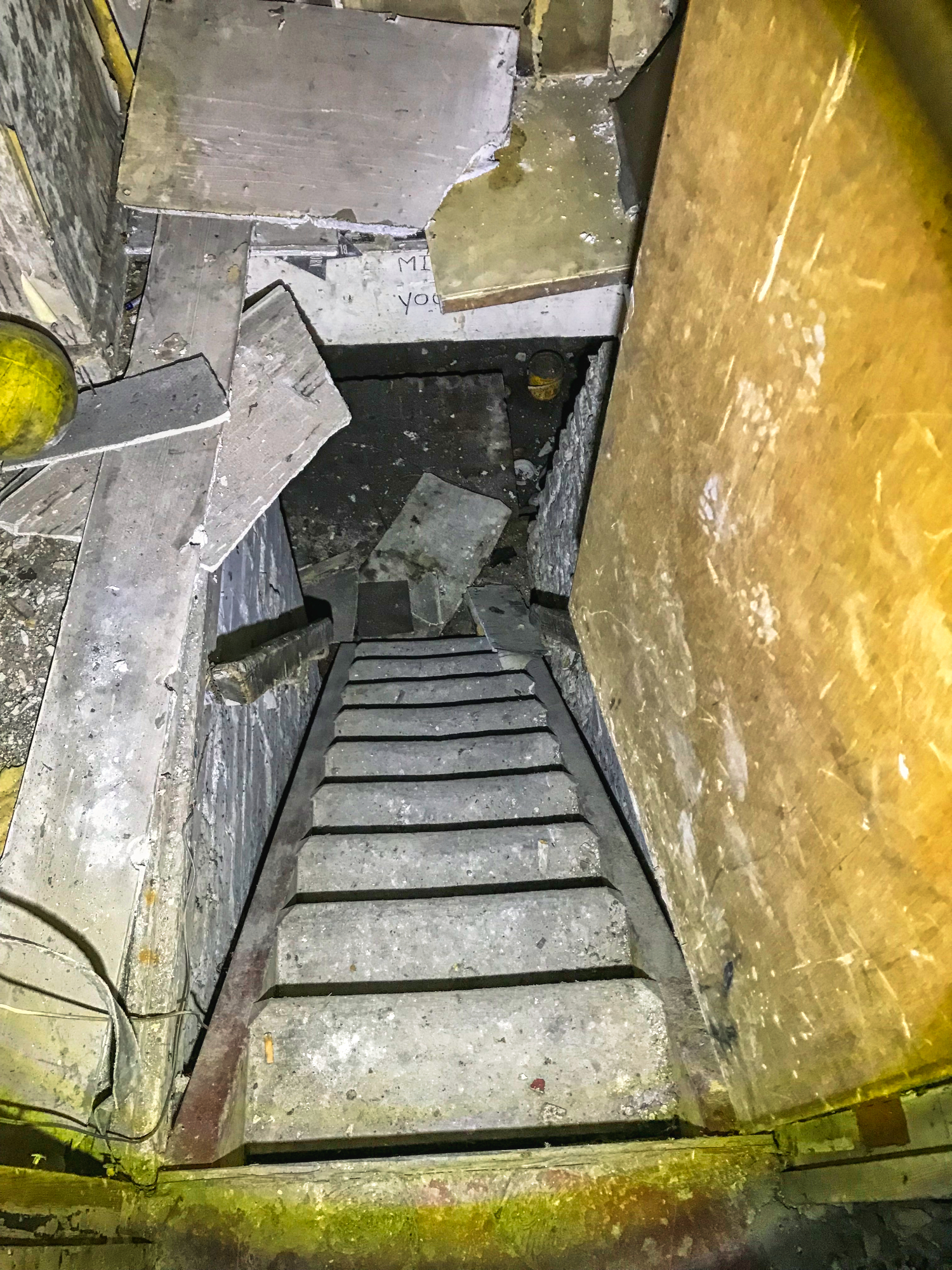 Could the basement prove more interesting…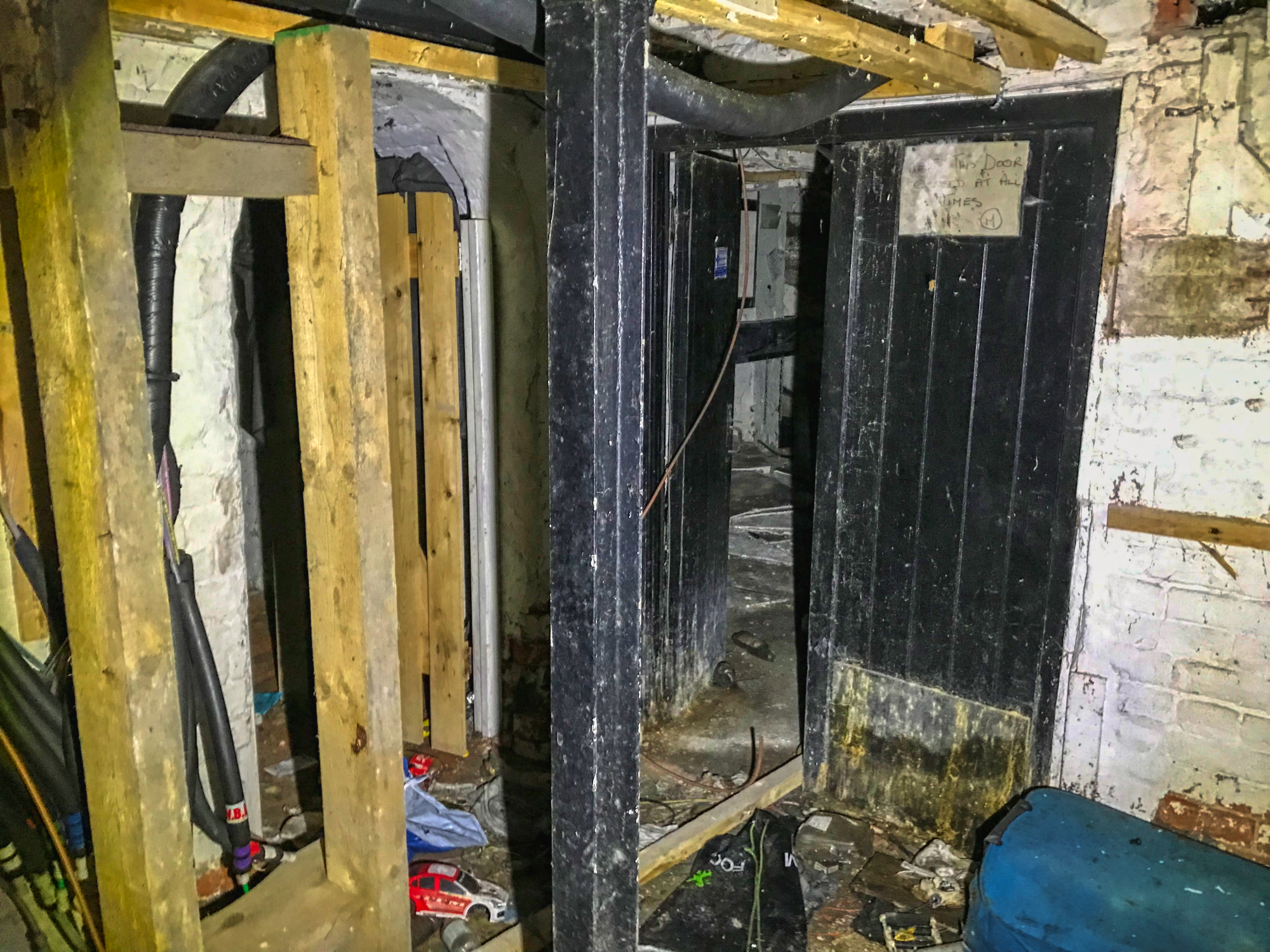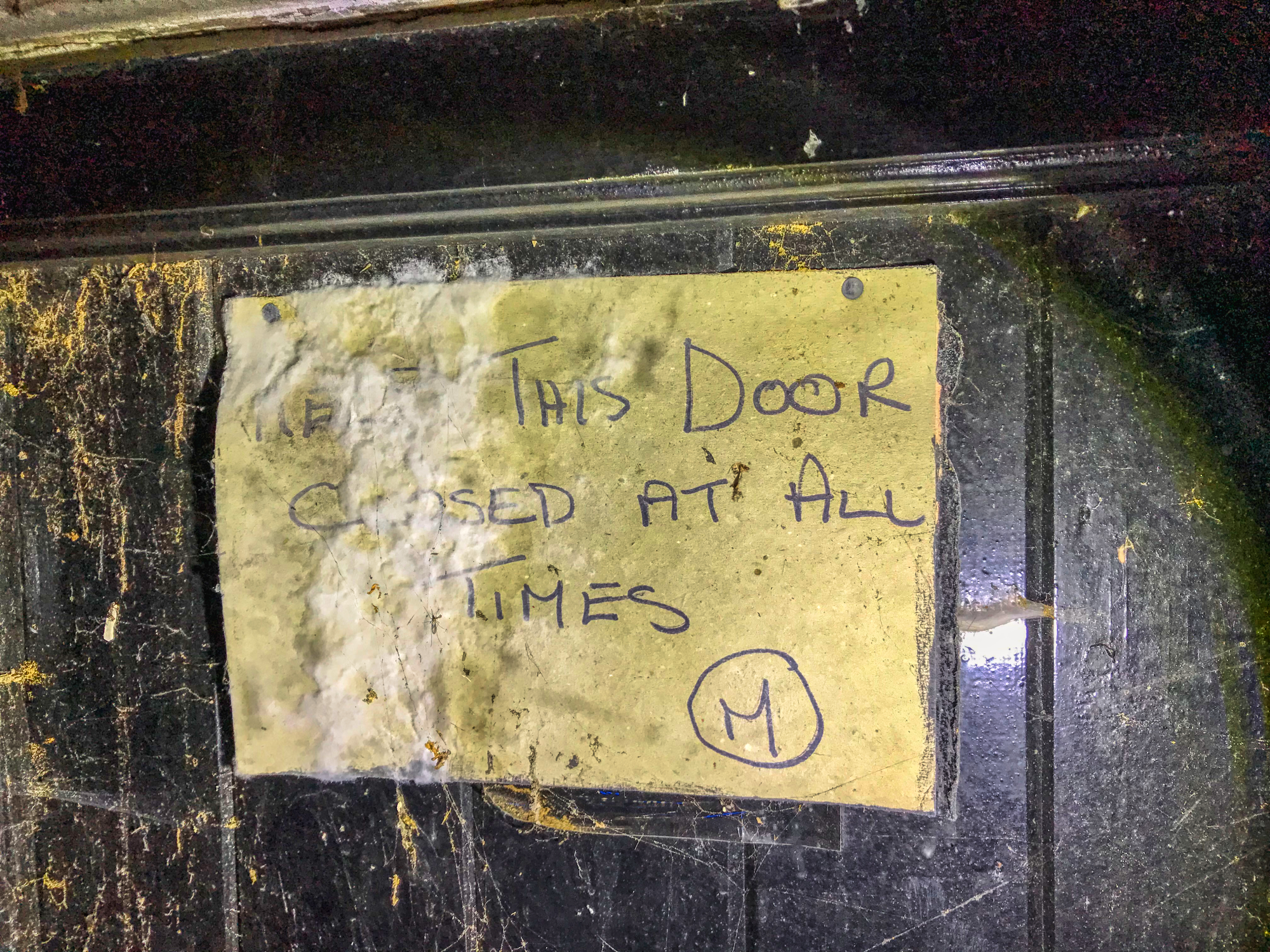 Now, what could be behind that door?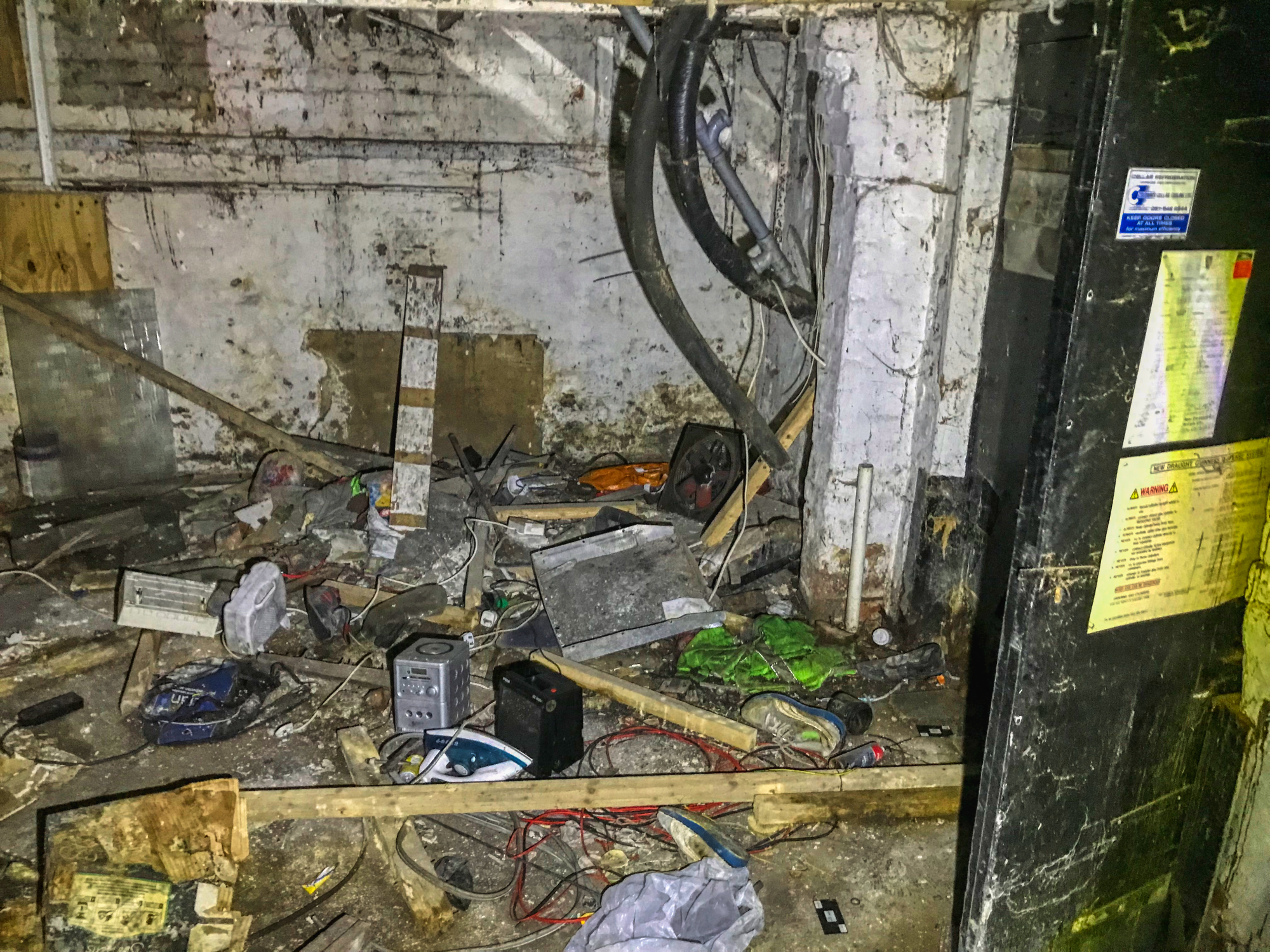 Is that a personal sliver stereo unit, albeit a little grime-encrusted?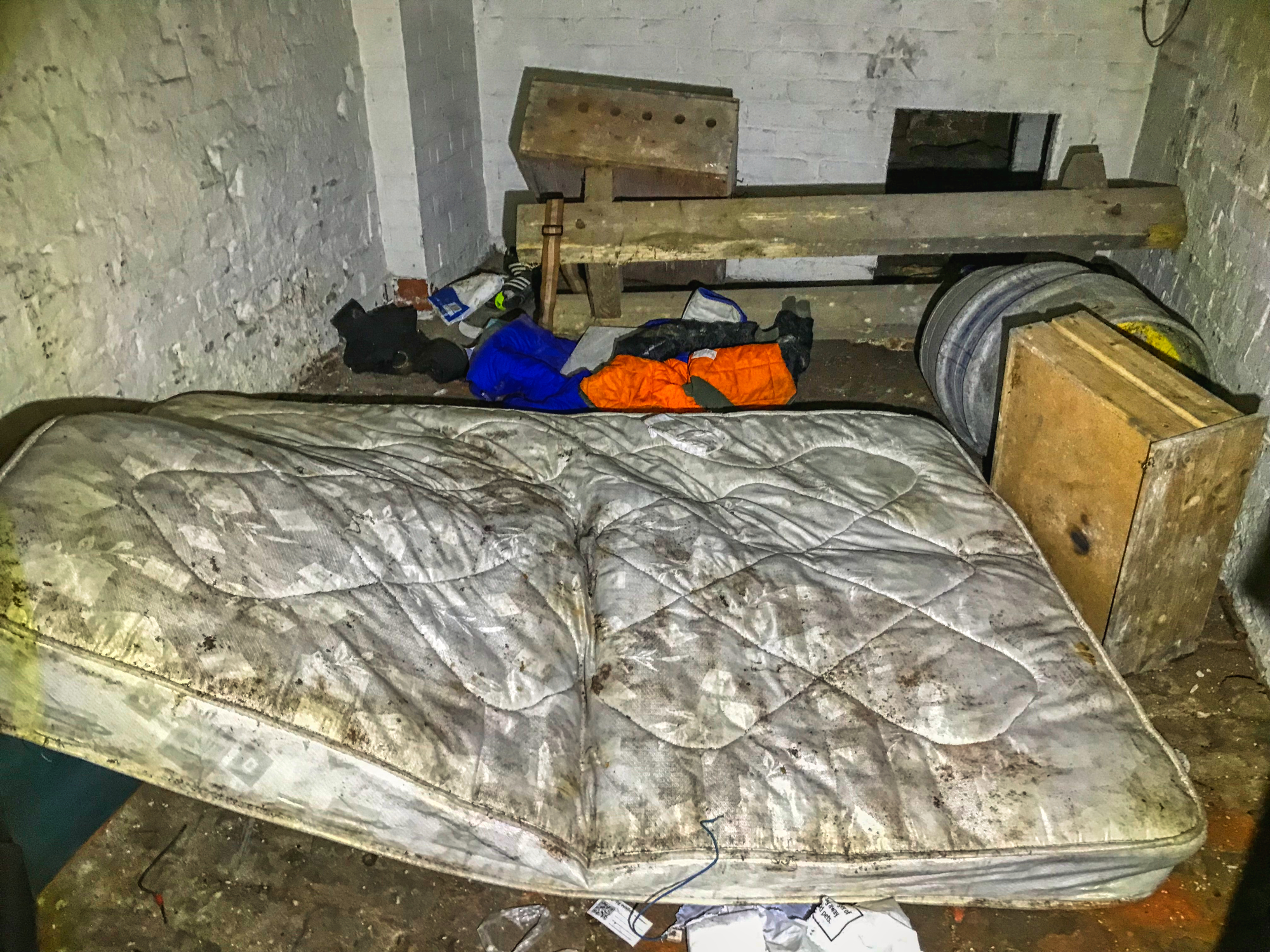 Did our debt-hating, tight-arsed student of Medicine and Disorders sleep here?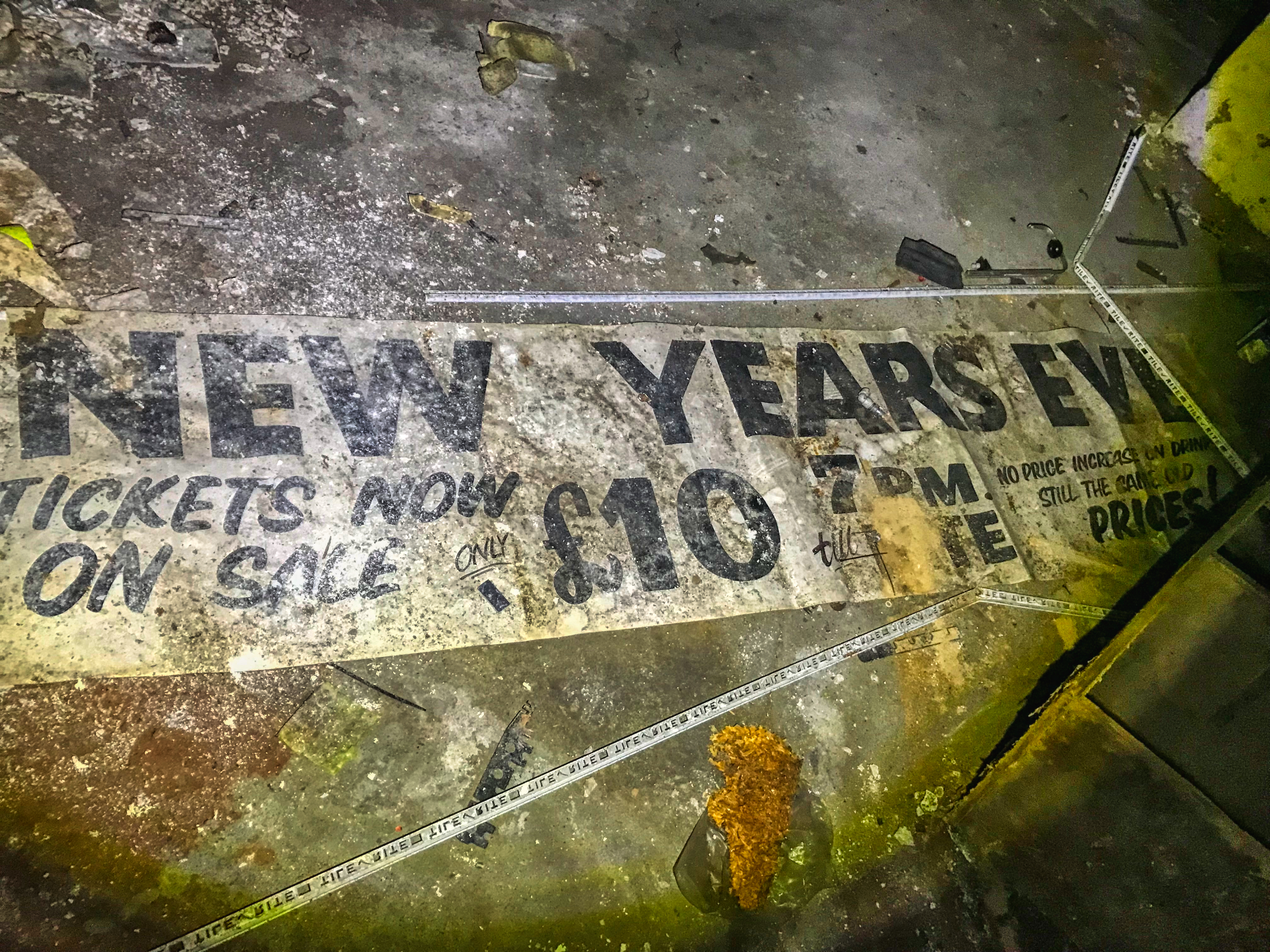 There's been no price increases, and only £10. Is that cheap for bar entry during New Year's Eve? I have to confess I am a little out of it.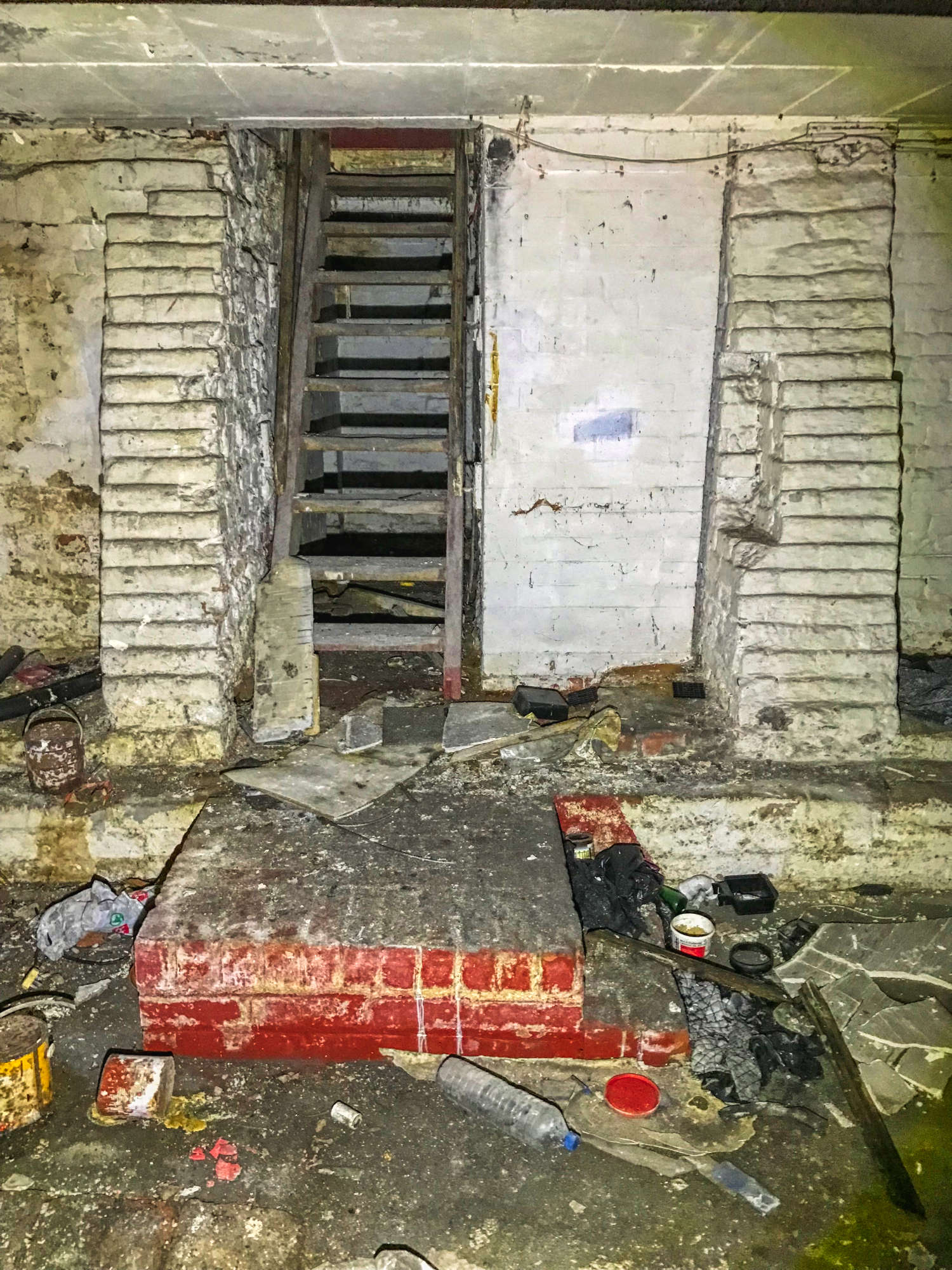 We left the salubrious sleeping quarters and headed back up into the café.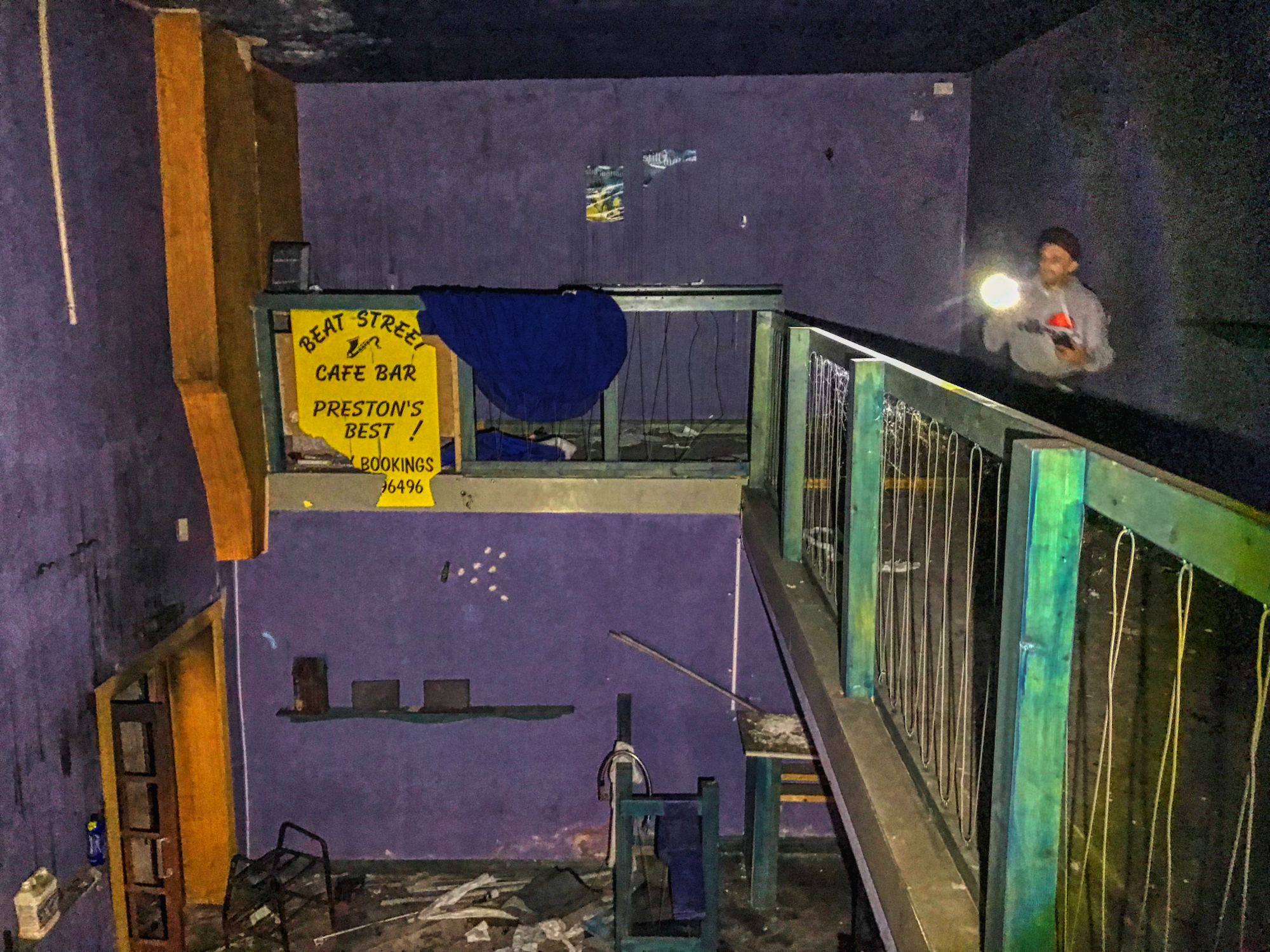 There's even an upper level that probably hosted tables and chairs once. A blurry @anidiotexplores struggles to keep his ecstasy contained; such were the sights to behold in the Beat Street Café.
I have since been told that Beat Street Café has been sealed. The visit has left me a changed man; it was one of a kind.

Do you like posting your Urbex content and photography for FREE on Facebook and YouTube? I like to get some form of reward for my work and every time I create I do just that. Take a look at The Urbex Community on HIVE.
If you want to keep creating for FREE then ignore what you are reading. If you want to be like me and gain something other than BUGGER ALL for your work then click here and learn about posting on the HIVE blockchain.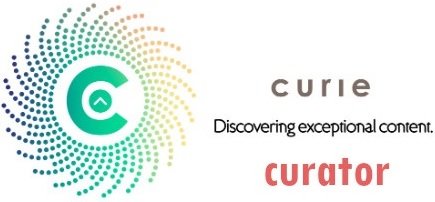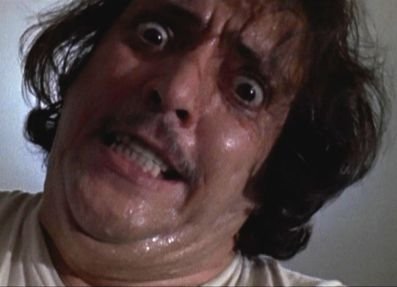 If you found this article so invigorating that you are now a positively googly-eyed, drooling lunatic with dripping saliva or even if you liked it just a bit, then please upvote, comment, rehive, engage me or all of these things.
---
---