Tales of the Urban Explorer: Co-Operative Distribution Warehouse

"Within the last year, there has been a fire destroying several motor vehicles that were housed inside the former Co-Operative distribution warehouse"
From what little history I can find, that surmises what we were about to see. Sometime between 2021 and 2022, a total of at least nine cars were stored in the facility by an adjacent business, 'Steel City Motors'.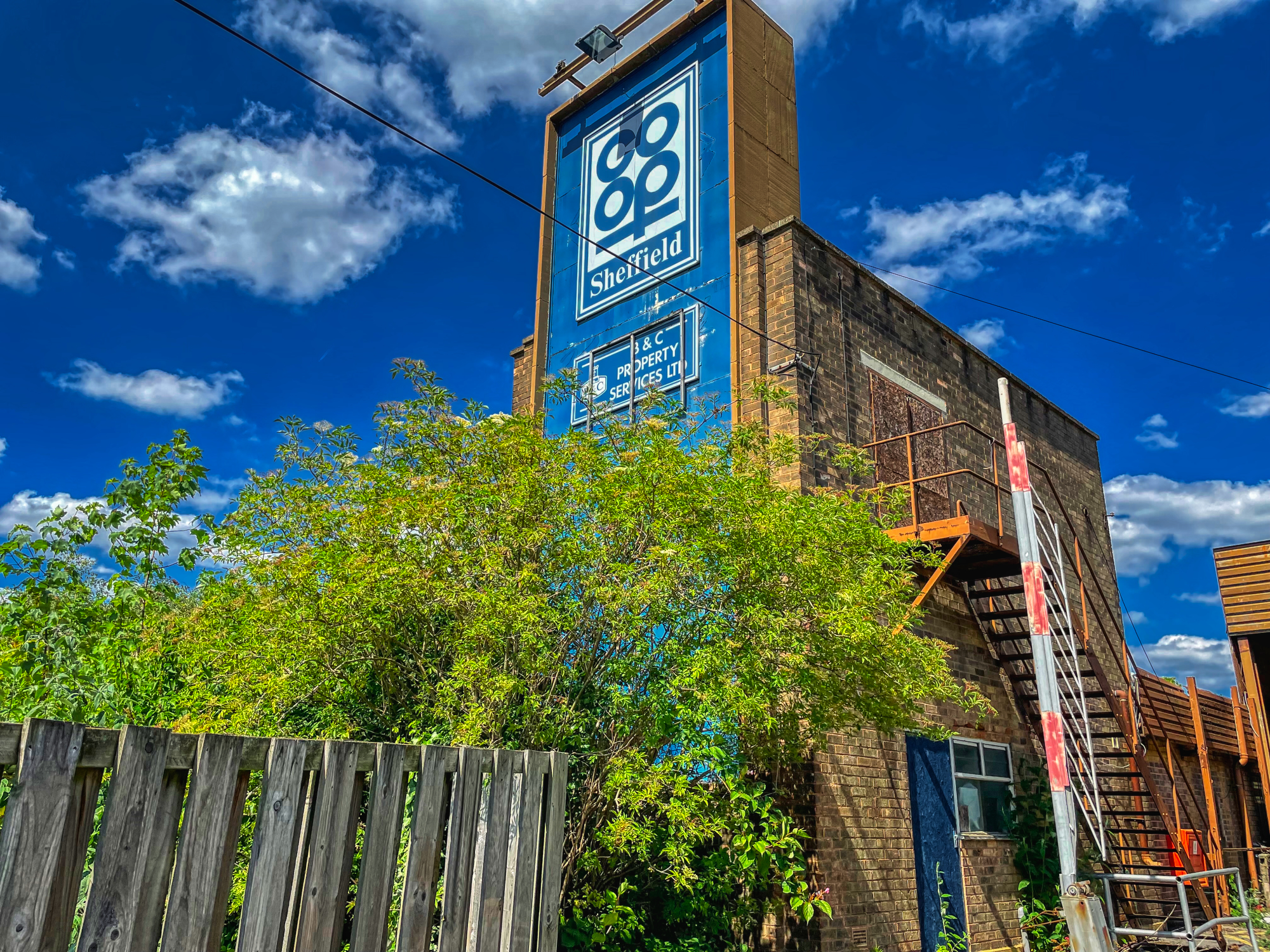 A word of advice; never ever store your shit (or used cars) inside anywhere that is deemed derelict. The worst that can happen is smashed windows and /or slashed tyres and the worst…, need I say more?
It was mid-afternoon when we pulled into a dodgy-looking car park close to the "Co-Operative Distribution Warehouse". At the time I was unaware of the history but fully aware of another business next to our target.
A bloke was mulling up and down, possibly having a smoke break and causing us to delay down a long alley with a walkway.
…"Could you please fuck off somewhere else and enjoy your fag?"…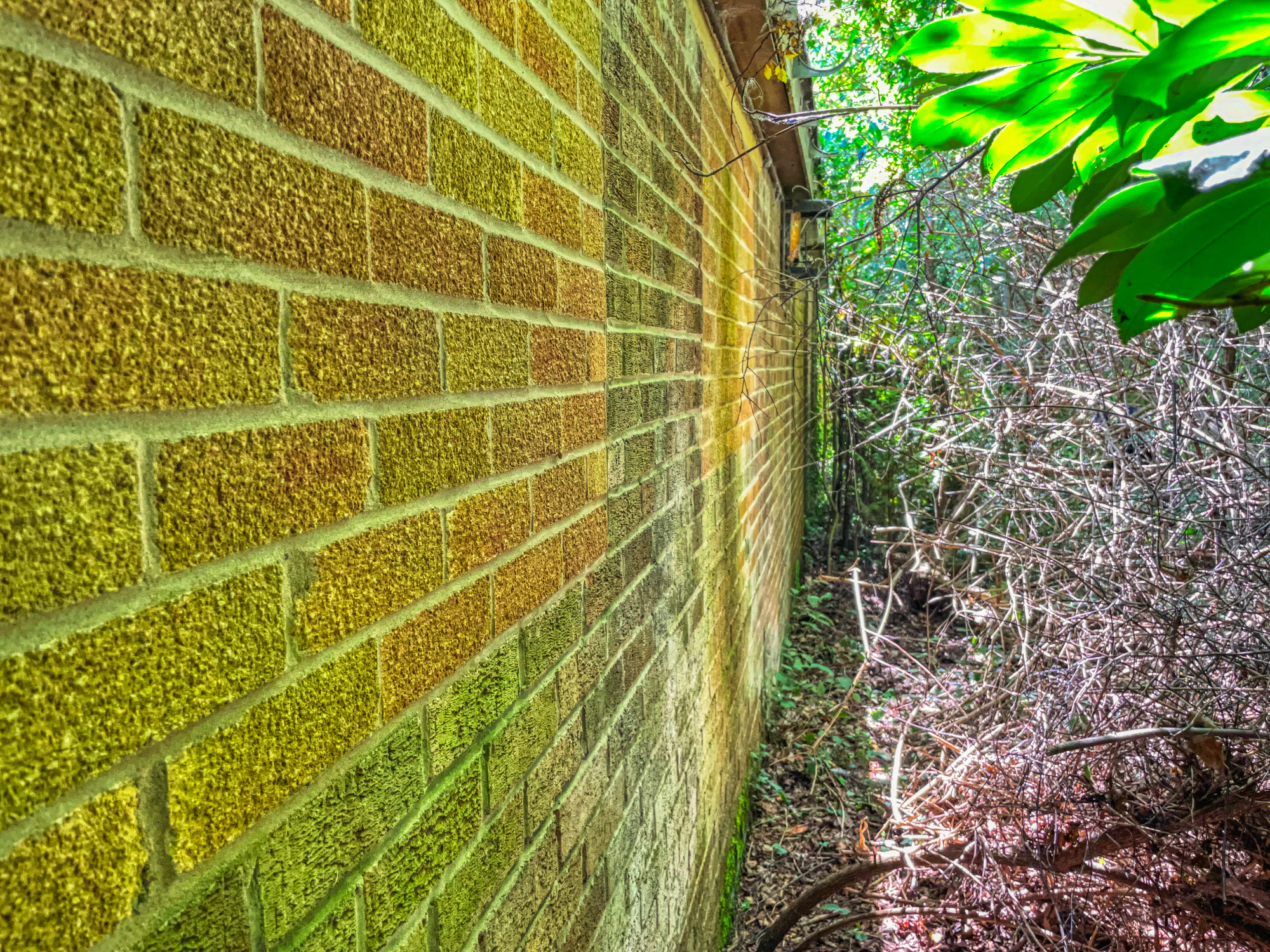 Eventually, he did, and we snuck into a side entrance and within minutes were plunged into thick shrubbery. We figured there was a way in having been tipped off, but it wasn't this side of the building.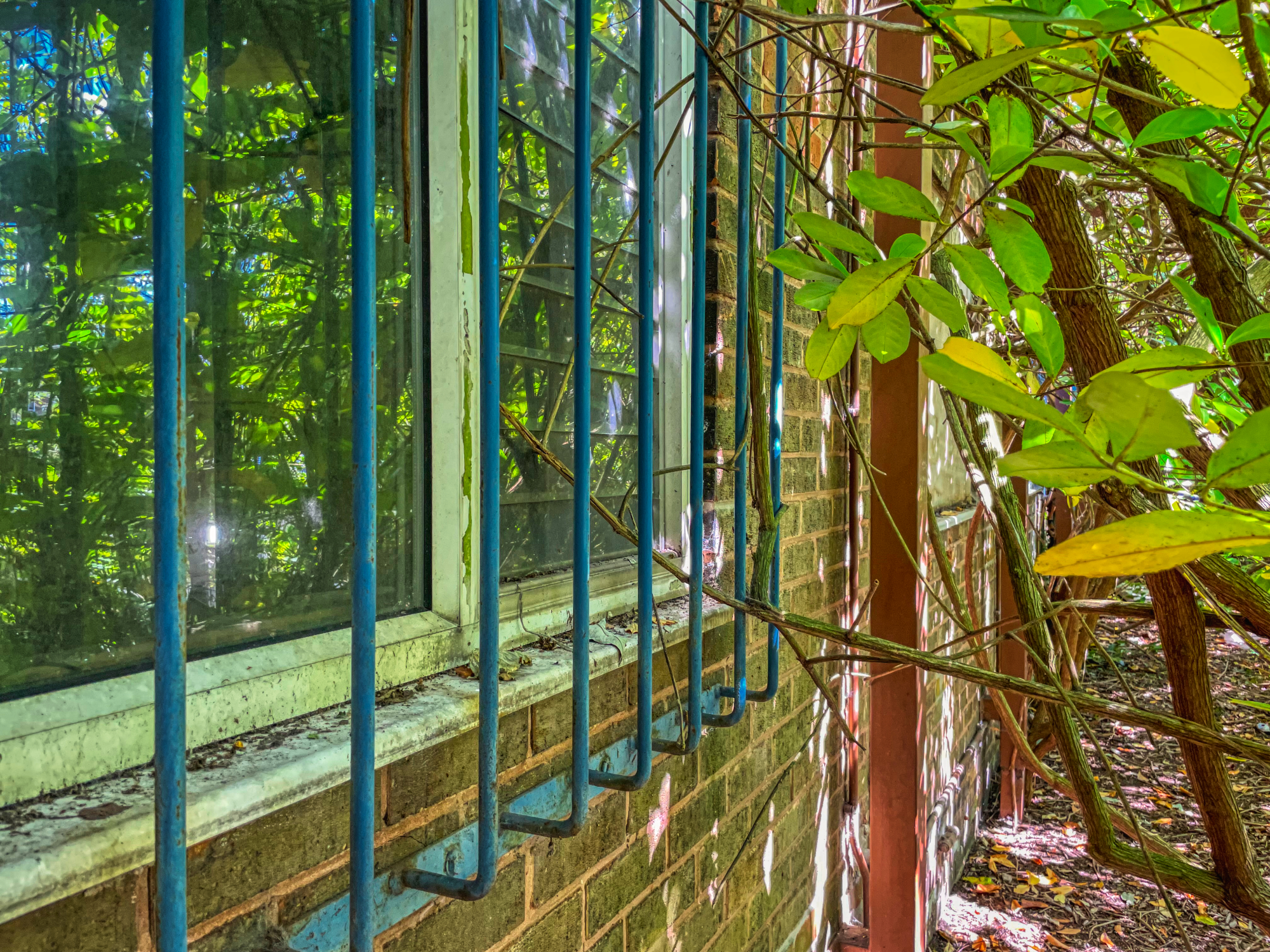 Barred windows were our initial reward and we struggled to get past hanging trees, and thick brambles eventually made it around the back of the large building, which joined into another one.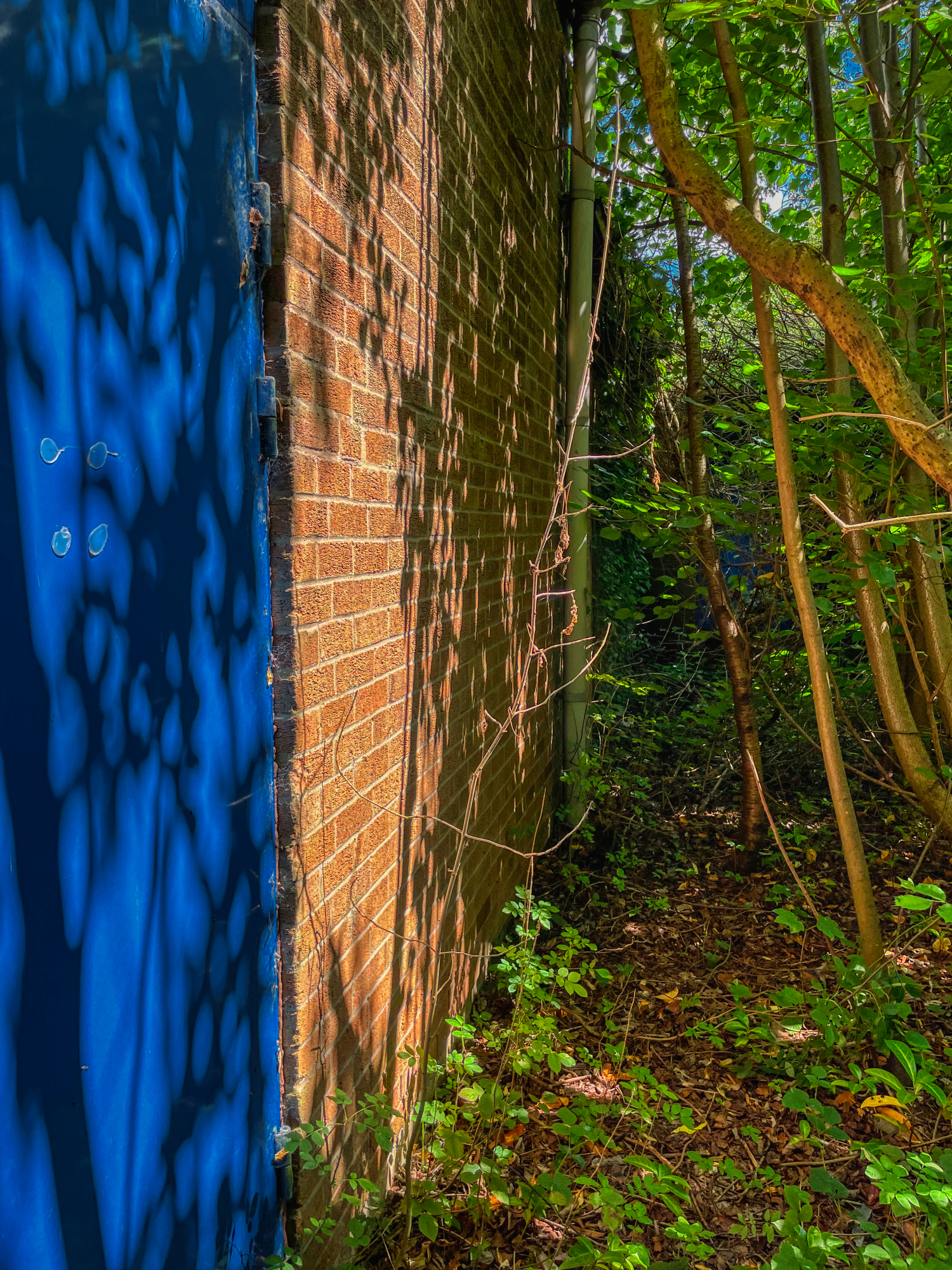 At some point, a sharp branch caught my ear, which started bleeding. It happens and this is all part of the 'experience'.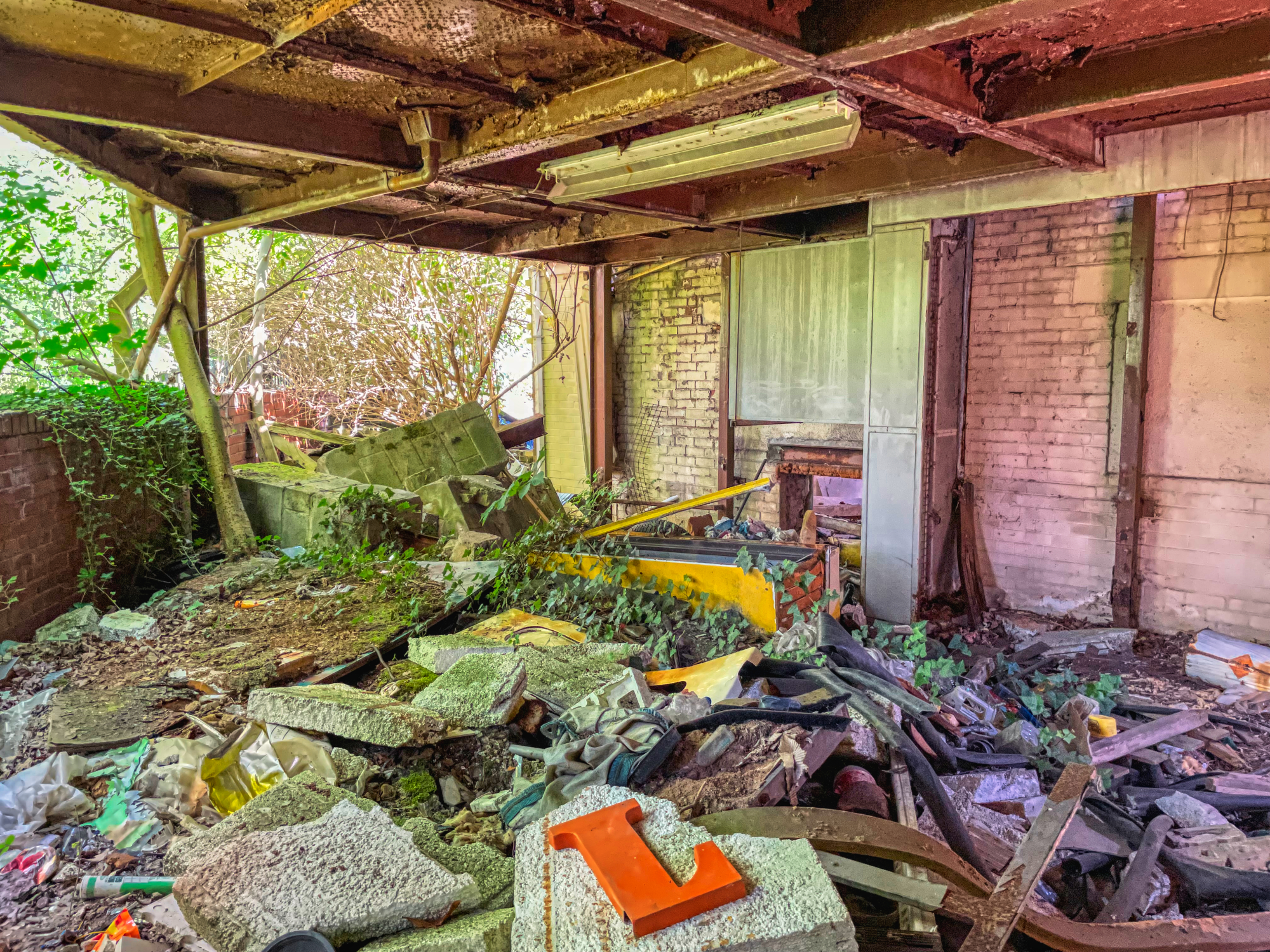 The back of this adjacent building looked like a bomb had hit it and we were soon jumping through a large gap filled with lots of debris.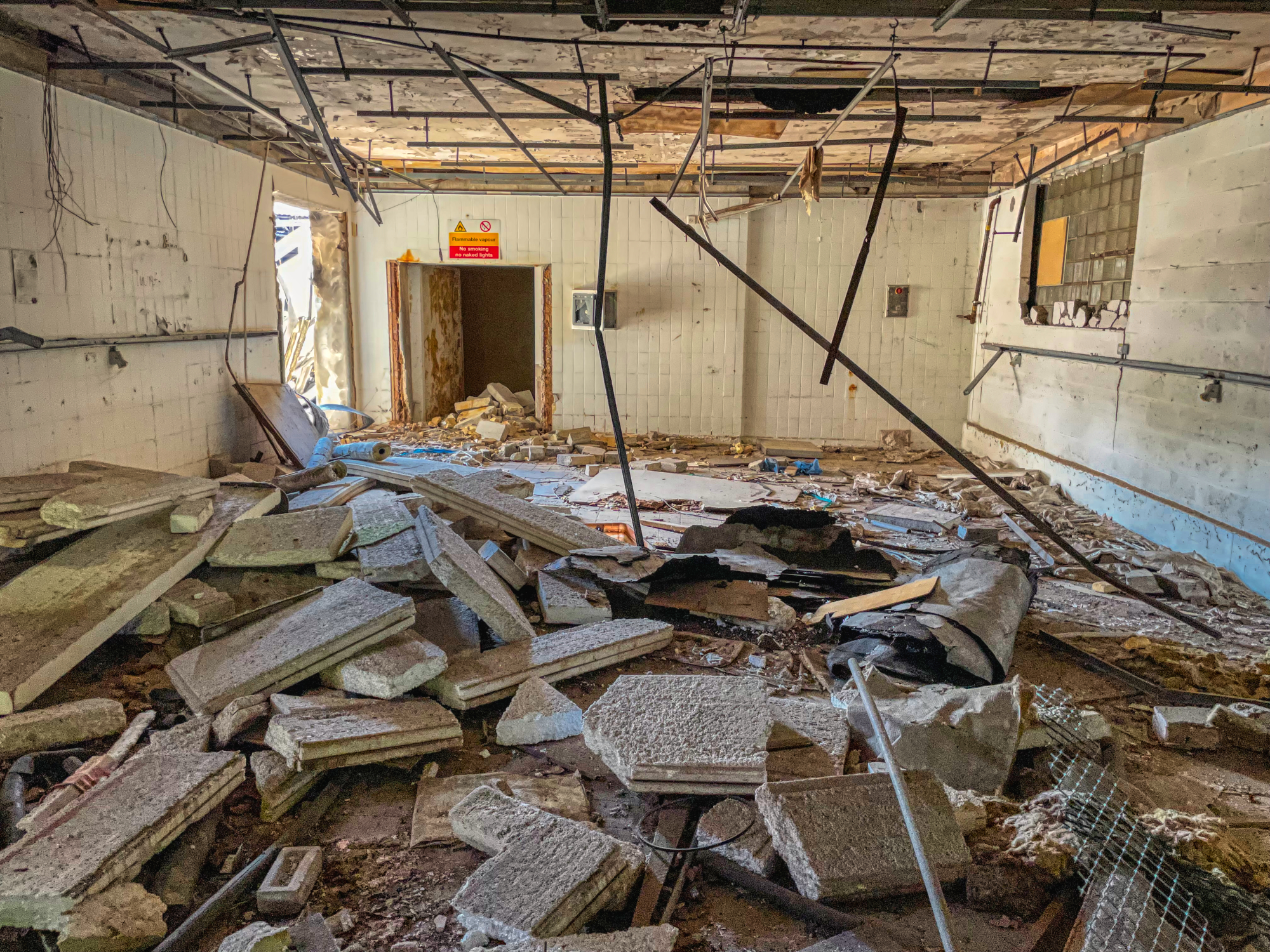 When you see so many chucks of concrete slabs on the floor, you need to ask the question, 'what the fuck happened here?'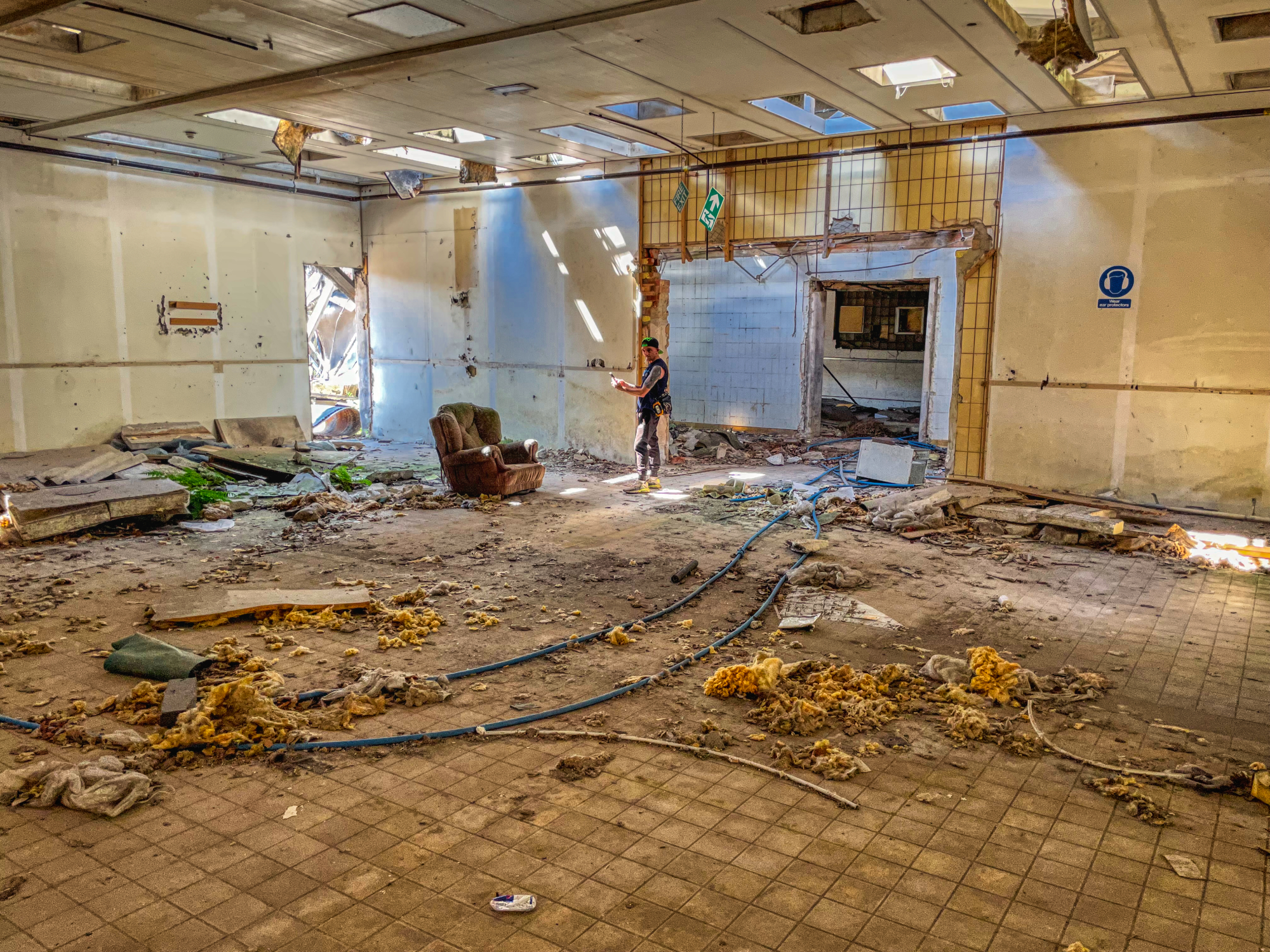 …'@anidiotexplorers poses for the camera while taking an exciting shot of an armchair that looks out of place'…
Armchairs can be used to take handy breathers, but make sure someone has not had a piss on it first.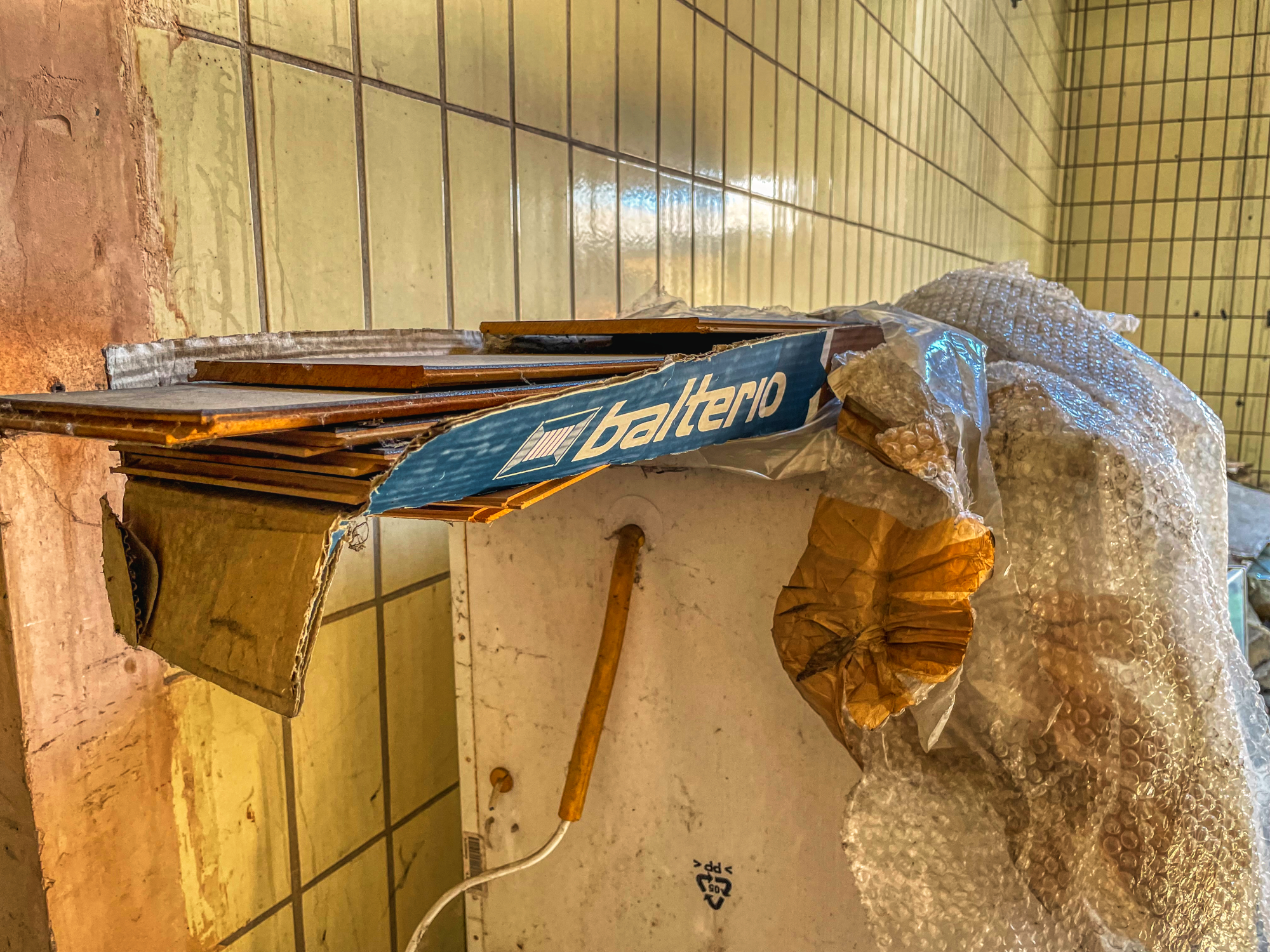 'Shhh…' I motioned to my comrade. We could both hear talking from somewhere. The adjoining business staff could have been 'Steel City Motors' who no doubt were wallowing in grief about these losses... or someone else.
Whoever it was, they would not likely be amenable to us stamping all over this debris which contained large metal sheets. If you have ever tried to sneak across noisy metal sheeting you will know it's an impossible task.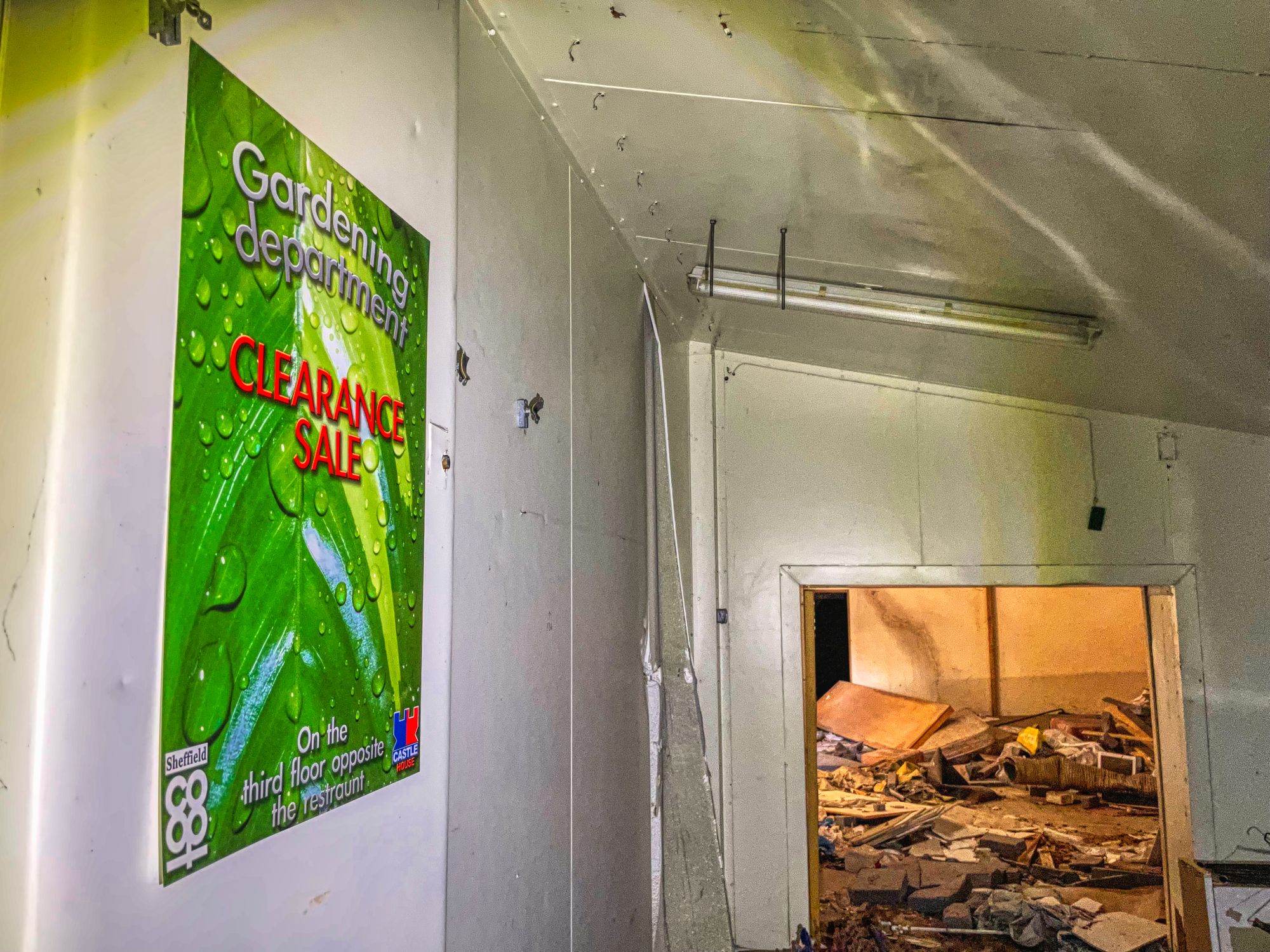 This was not a supermarket, but a former storage warehouse. The staff still need to eat and the Co-Op did provide a restaurant; how thoughtful.
The 'Internal Memo' looks a little out of place; where did that come from?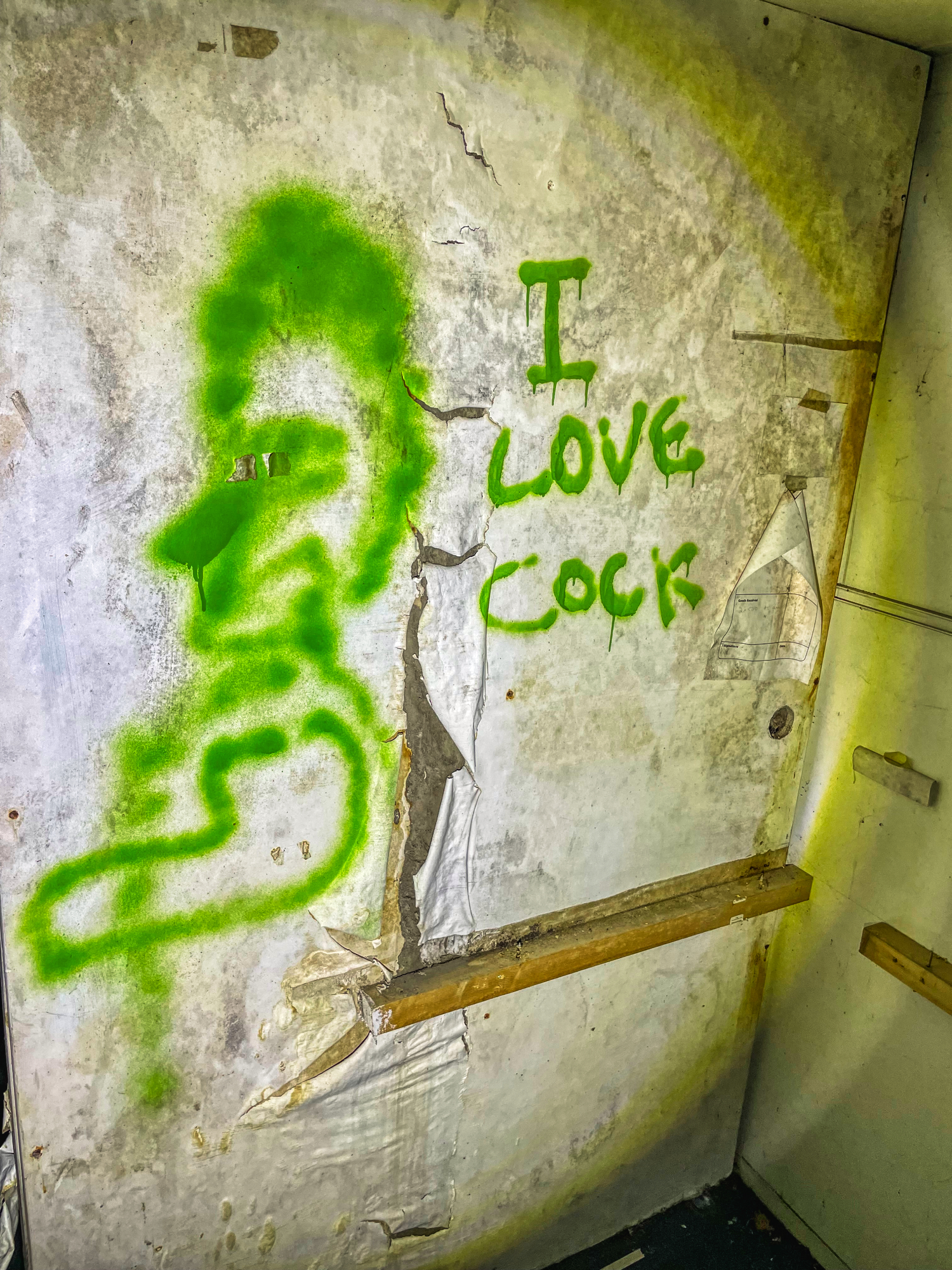 Green Clowns love cock I suppose. There was little graffiti to speak of in the "Co-Operative Distribution Warehouse".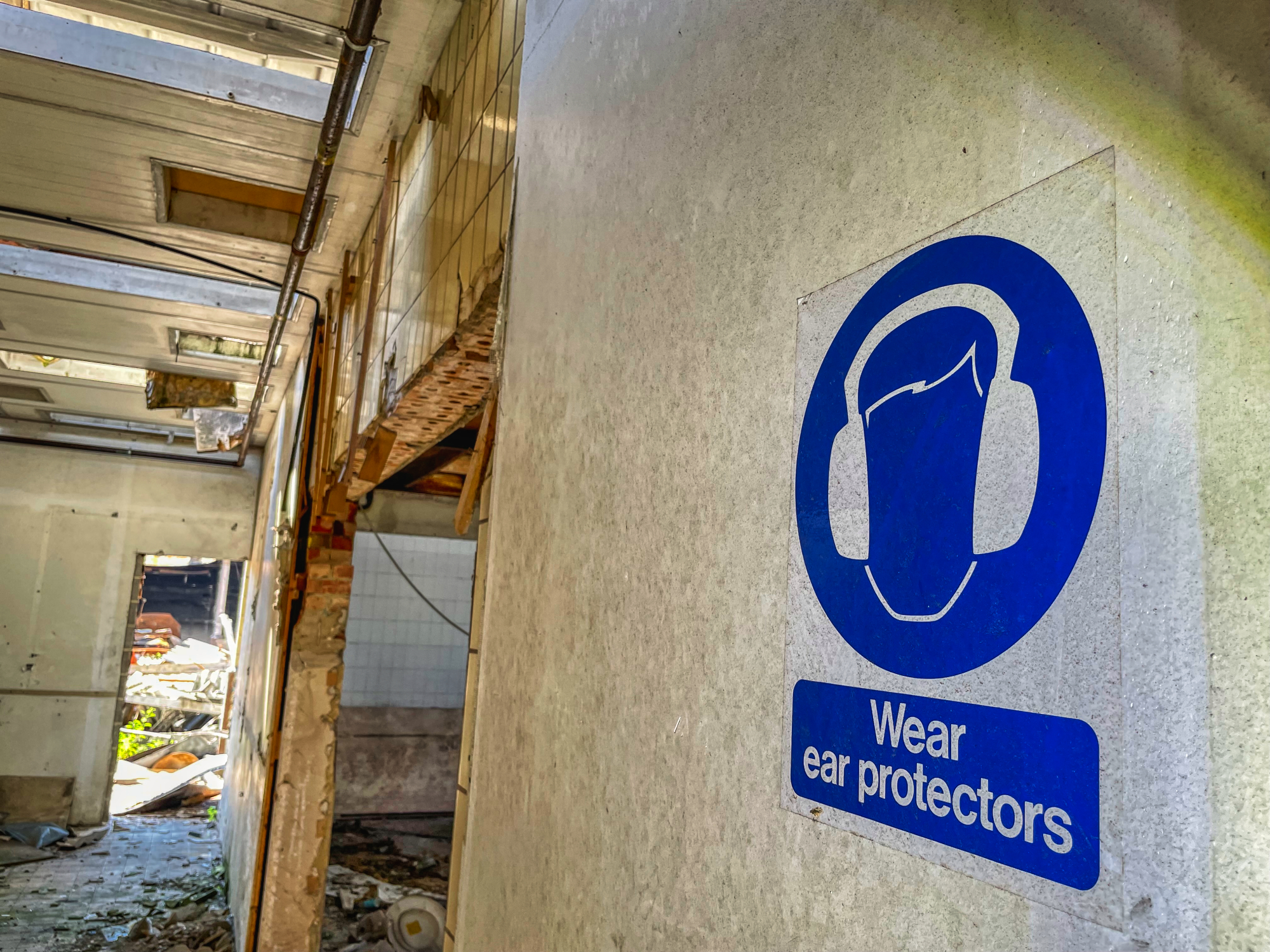 Are distribution centres that noisy? It was quite an open area we were in, but ear protectors?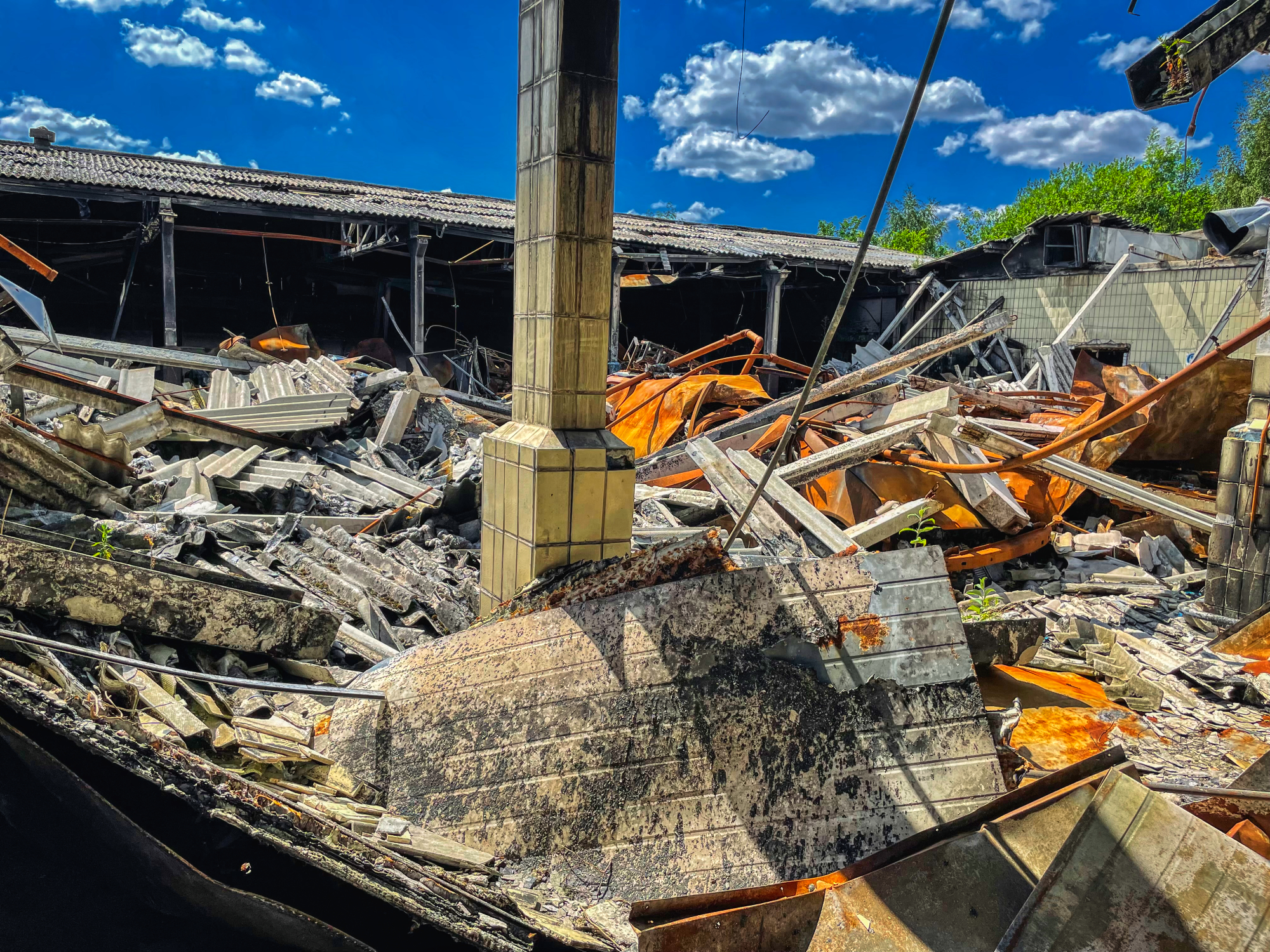 Now came the challenging part; how to cross this mess in silence. After a few tries we simply gave up and start making a lot of noise trampling over the masses of metal sheeting and corrugated iron sheets.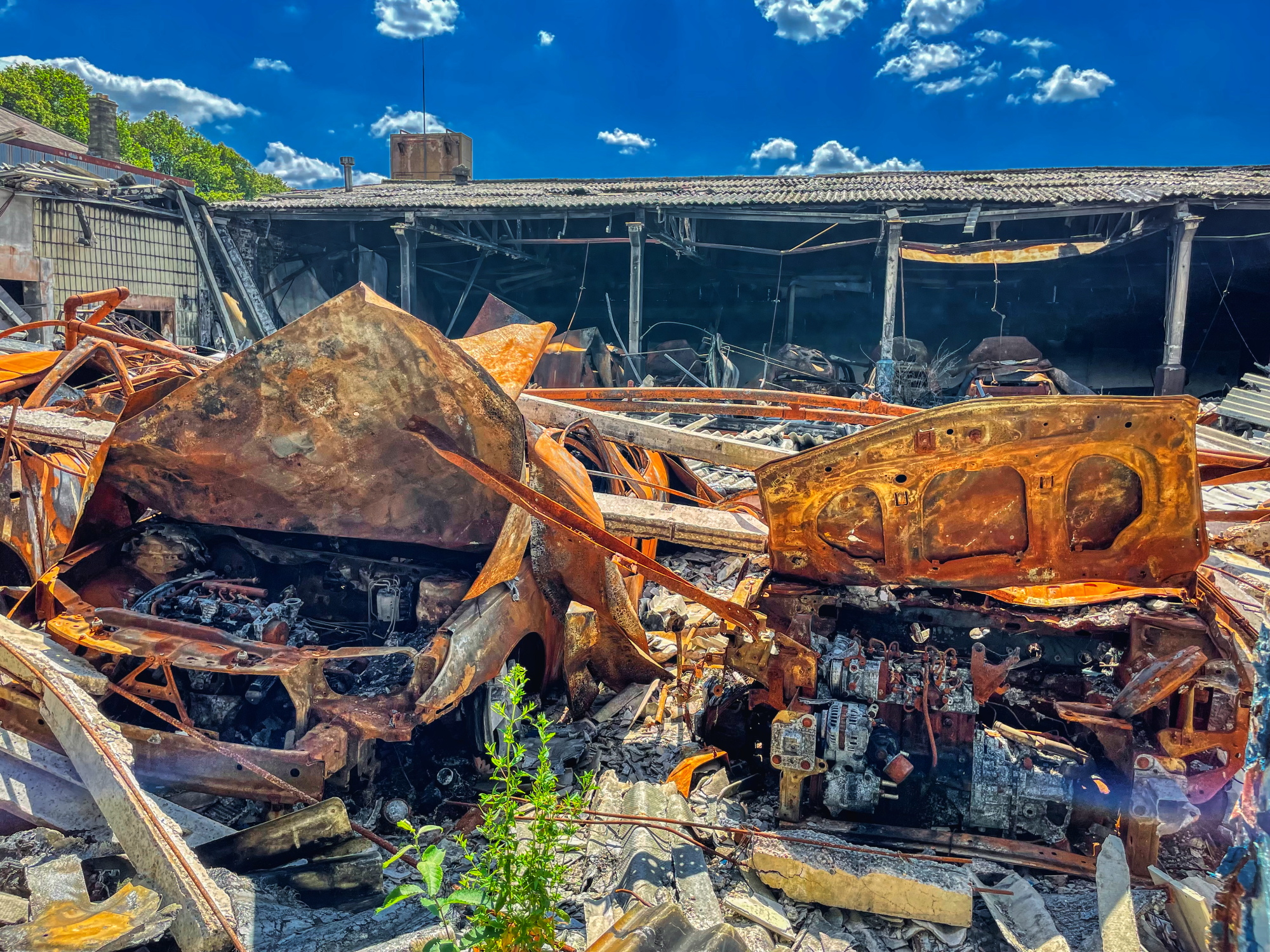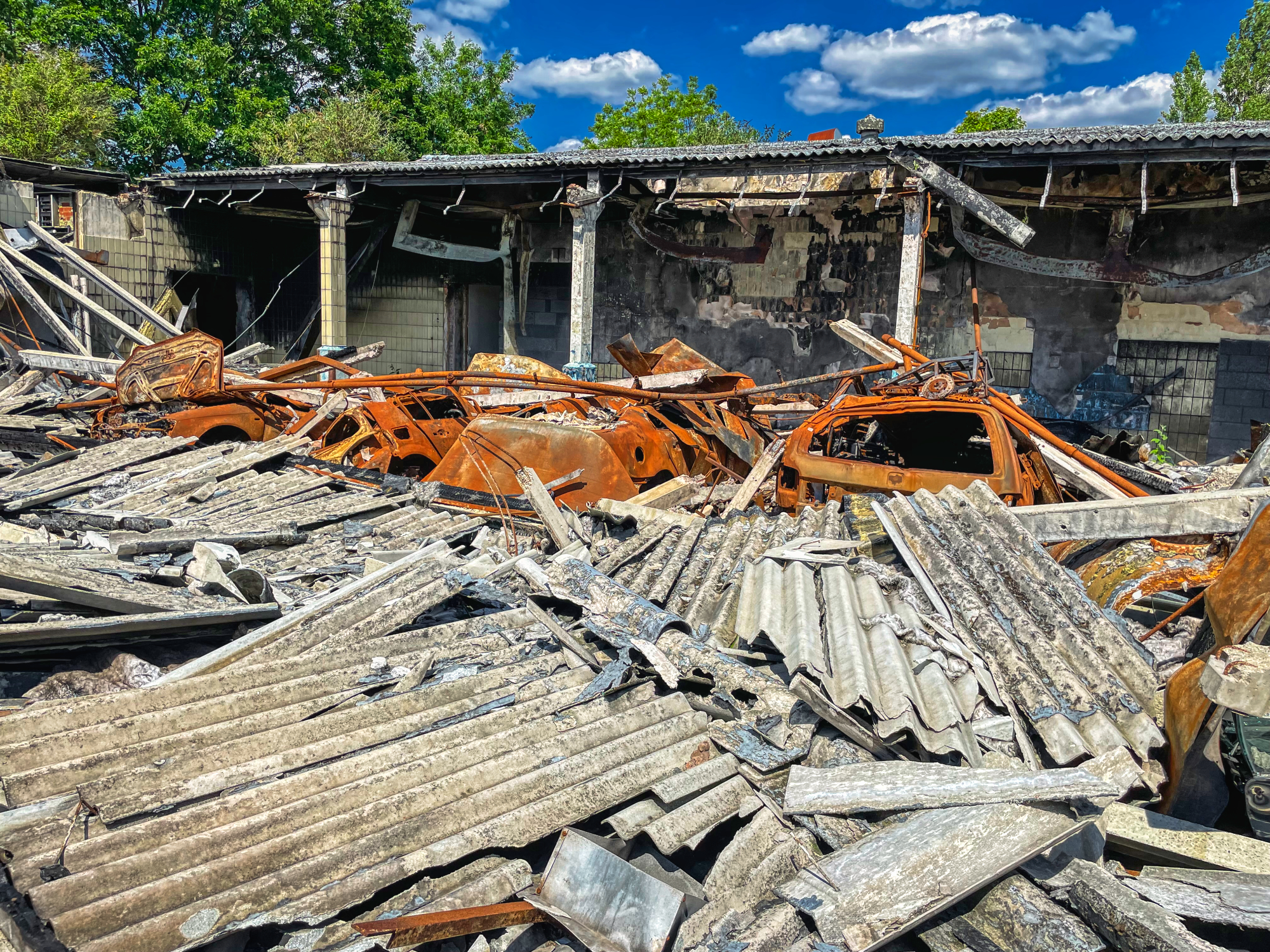 This is where the cars were housed. A Nissan Note, Saab 9-3, Renault Megane, and a Ford Focus I have been told. All were now rusted orange wrecks, ravaged by the English rain during the previous winter.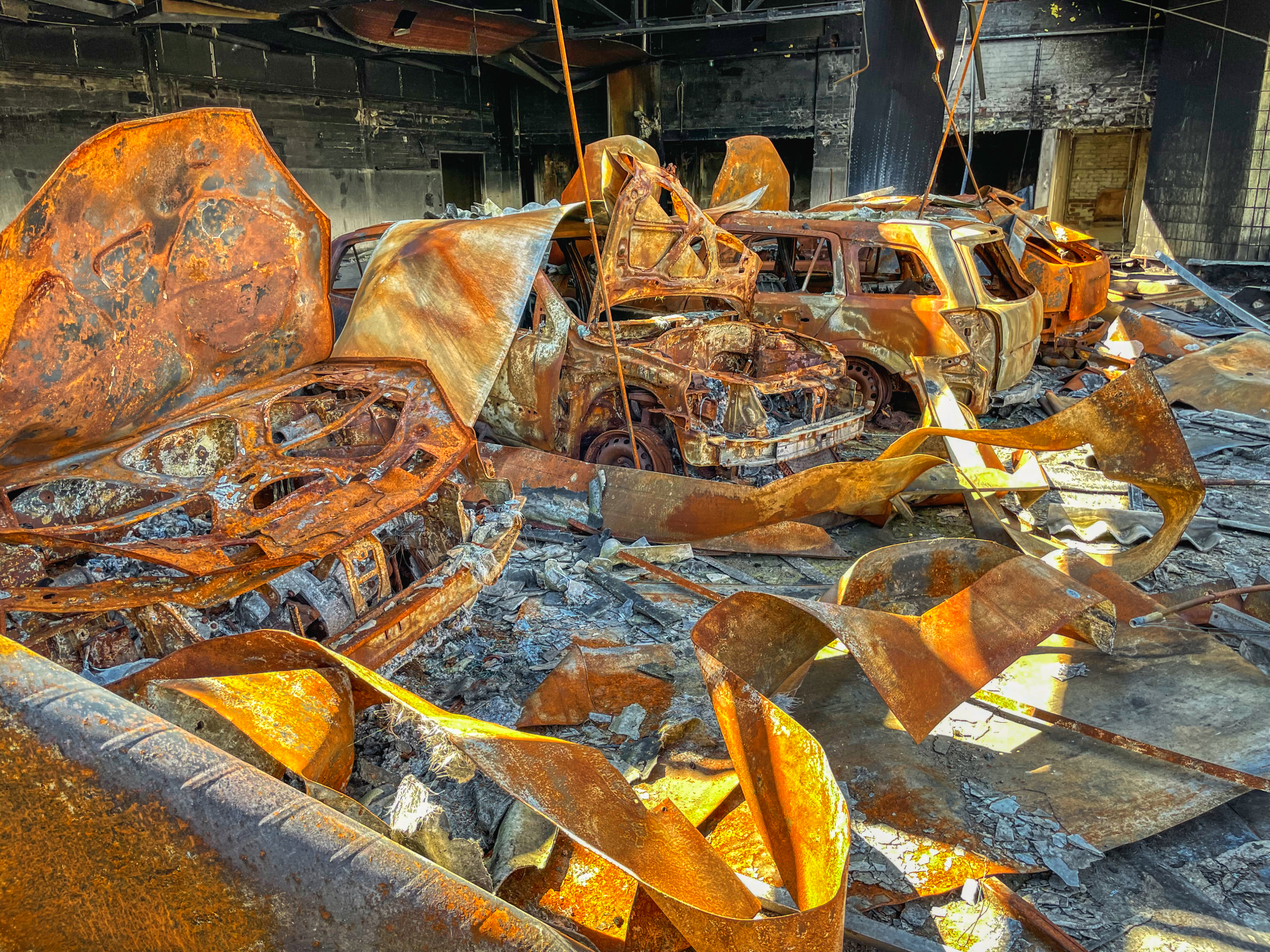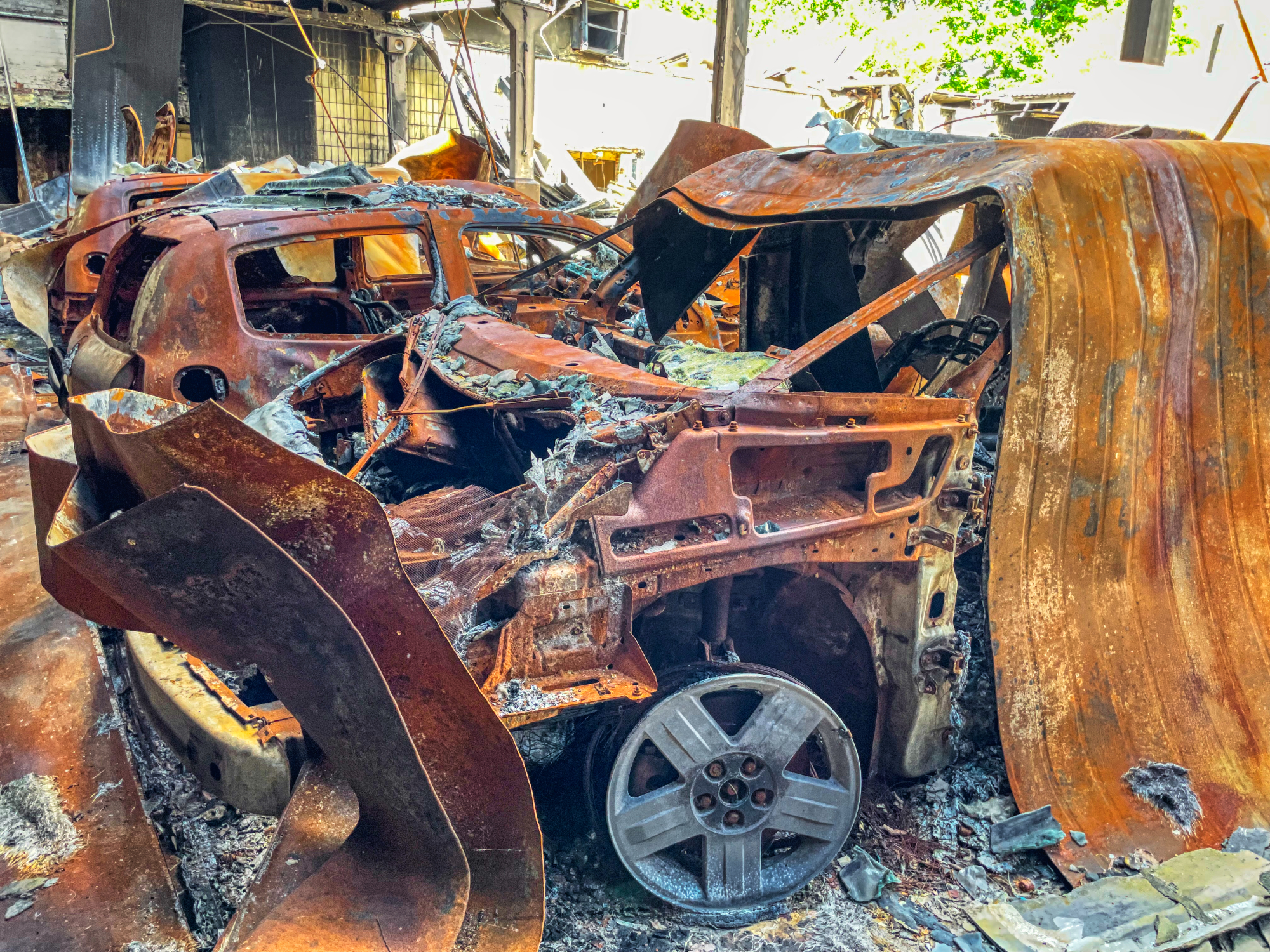 It could be possible to identify the models if one looked hard enough and knew about body shapes. I wasn't going to bother.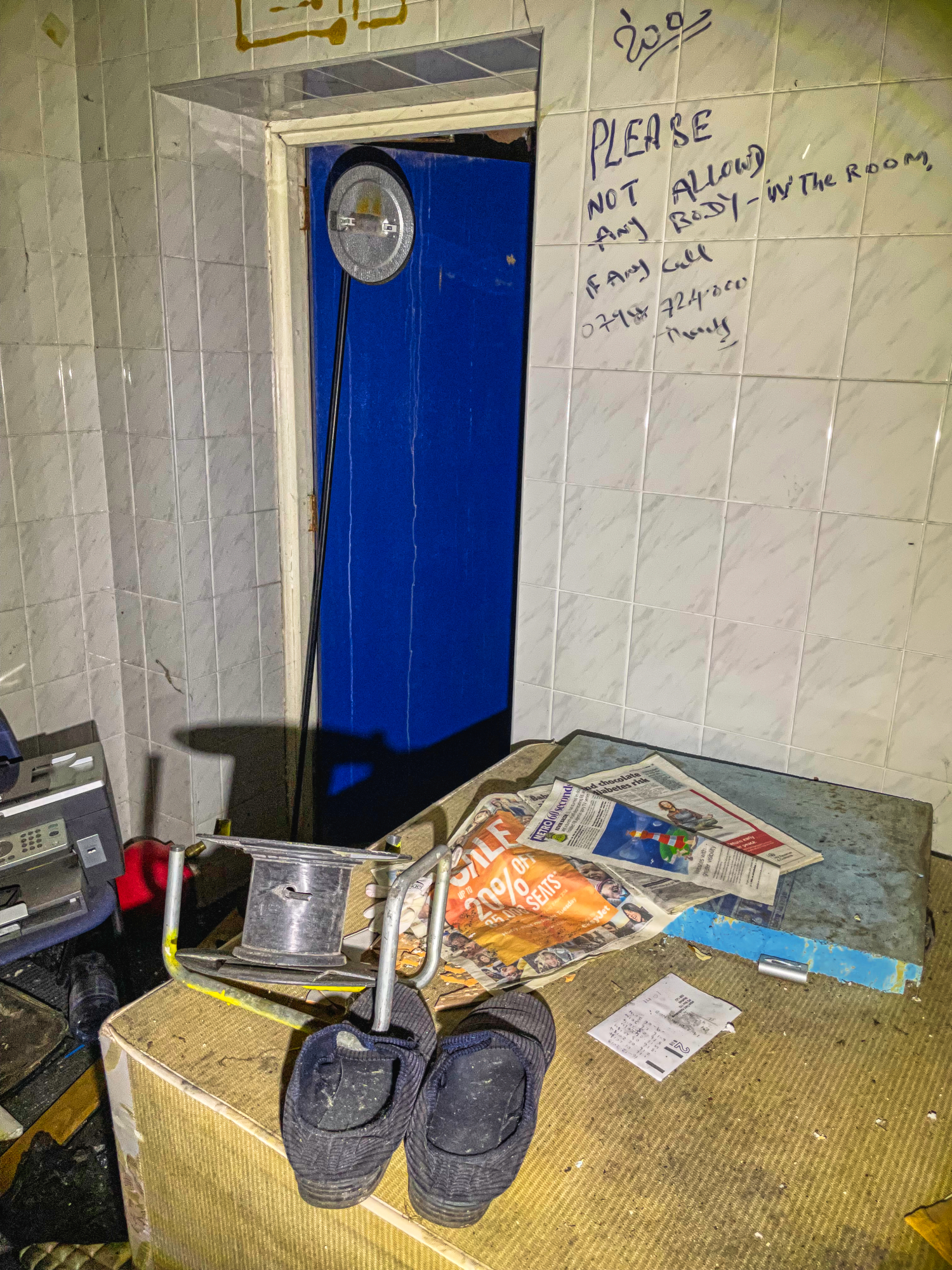 We did find some offices on the other side of the wrecks. I wonder who wrote the notice, some other explorer, or was it created by a partially illiterate ex-employee?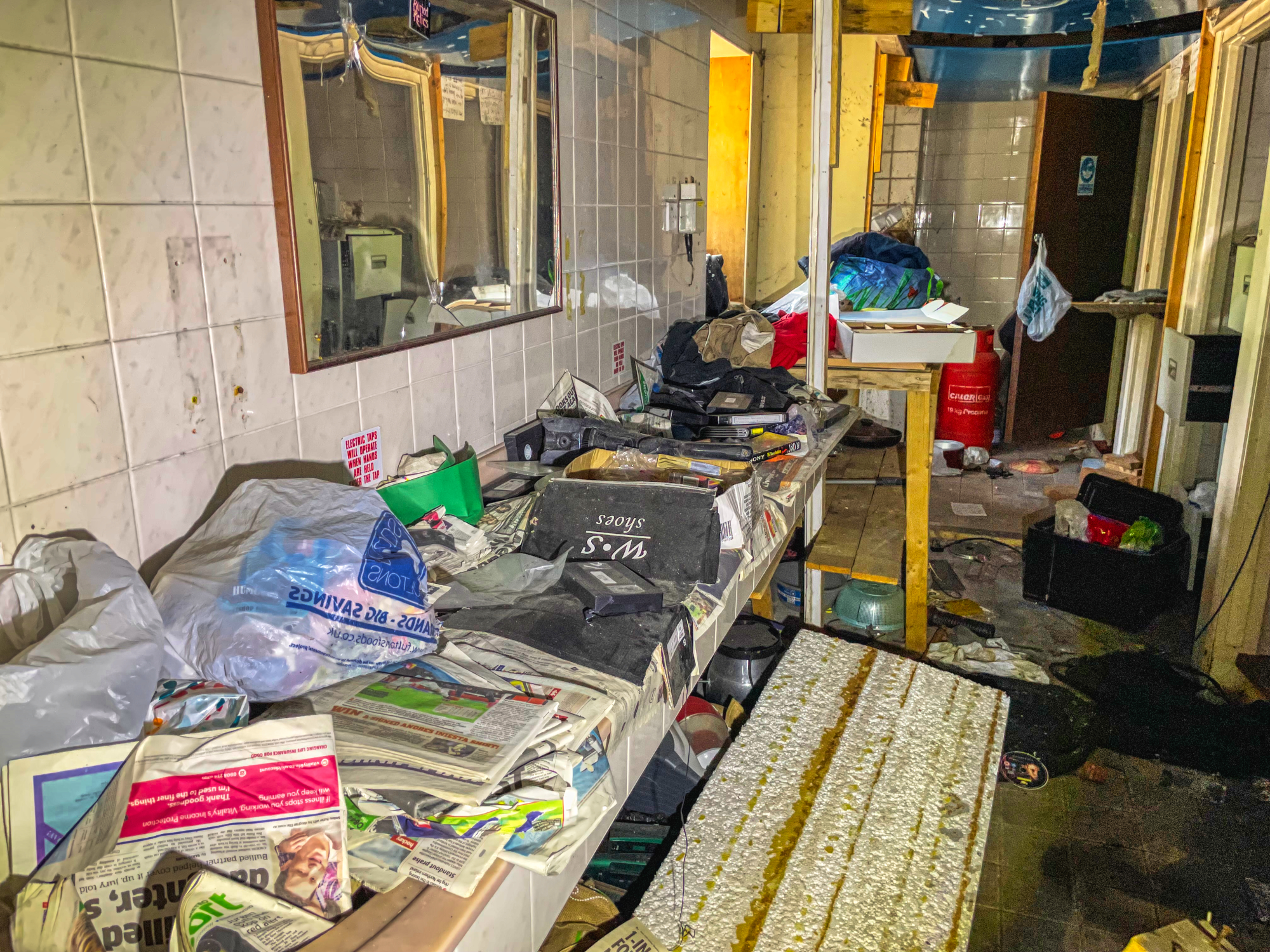 Ignoring the terrible grammar scrawled on the ceramic tiles we entered the 'office', an office piled with old newspapers and a fucking awful smell.
"Is that piss, or shit, or both?", I asked @anidiotexplores. He didn't stick around to respond having an aversion, particularly to the latter, and would miss all the coming excitement.
While I don't indulge in the practices of either Coprophagia or Urophagia, I was intrigued to see what else I could find in this pungent, shit stinking office.
…'as an Urban Explorer, you do need the discipline to stop breathing in foul air for a while if you want to find those tasty gems'…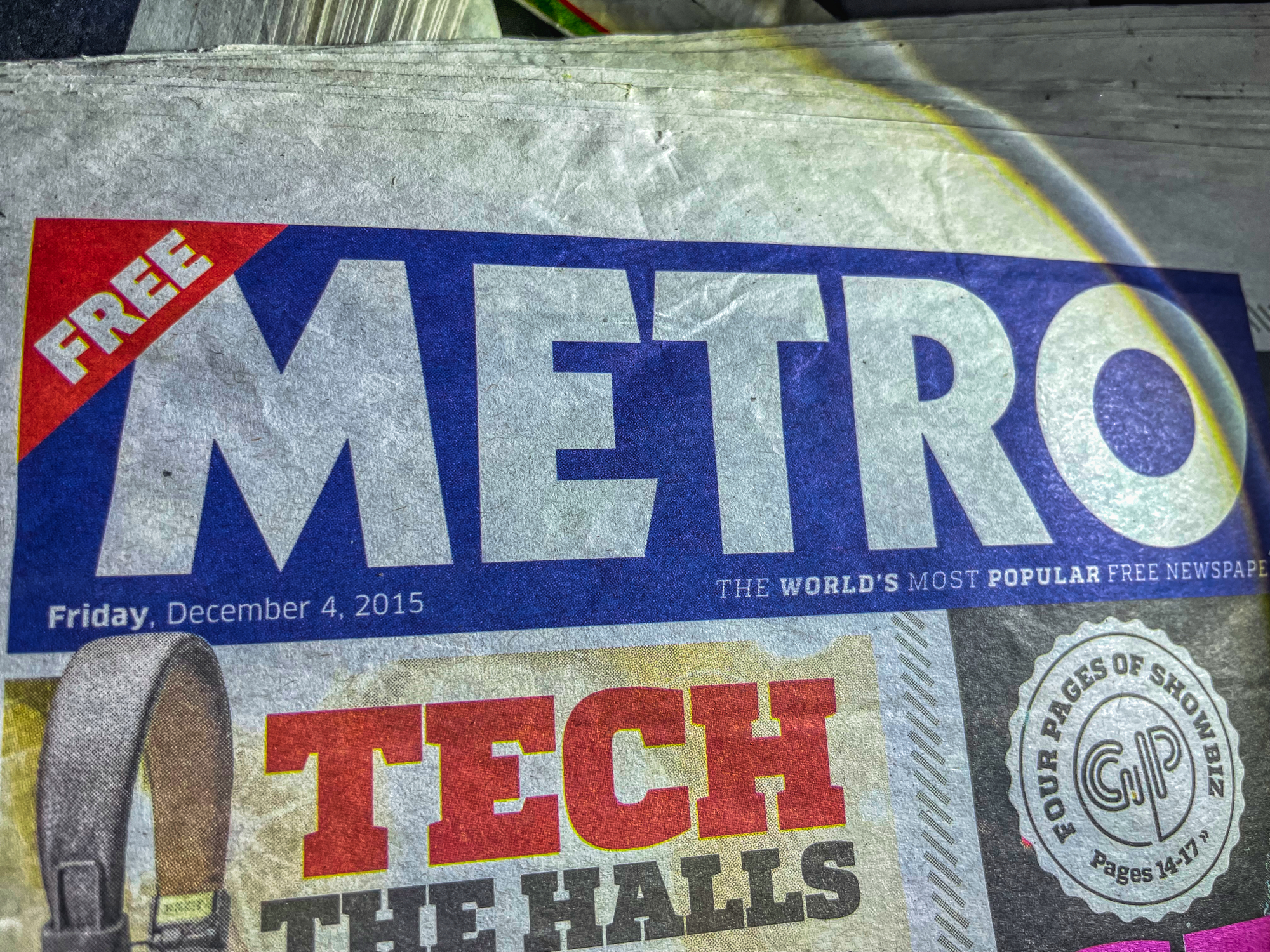 2015; is that when this place closed down? They moved to a newer larger complex and simply left this one derelict.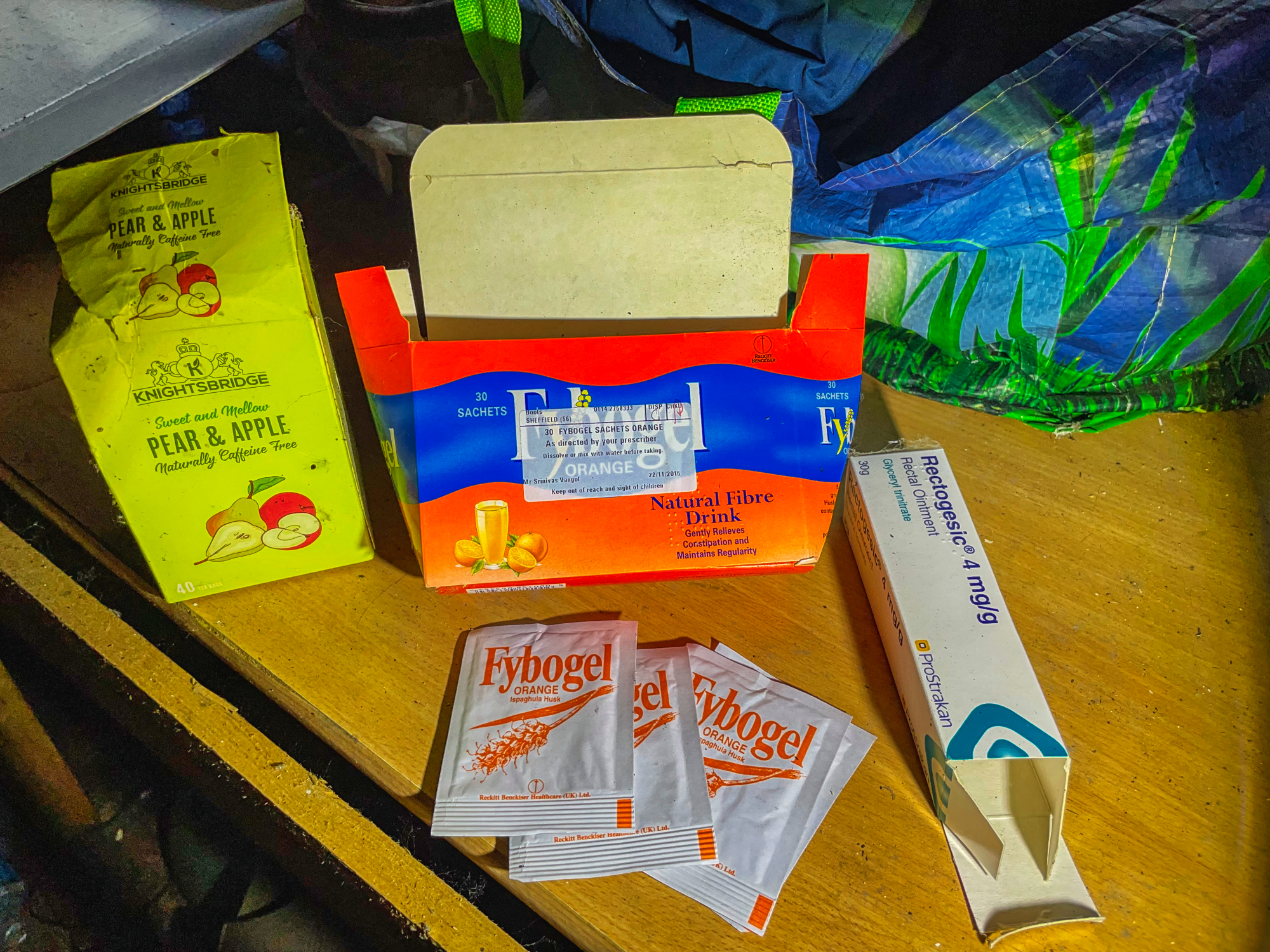 Rectal ointment; what did I tell you about that juicy treasure? Everyone suffers from a little 'Piles' every now and again. Eat more fibre and stay off the Big Macs for a while.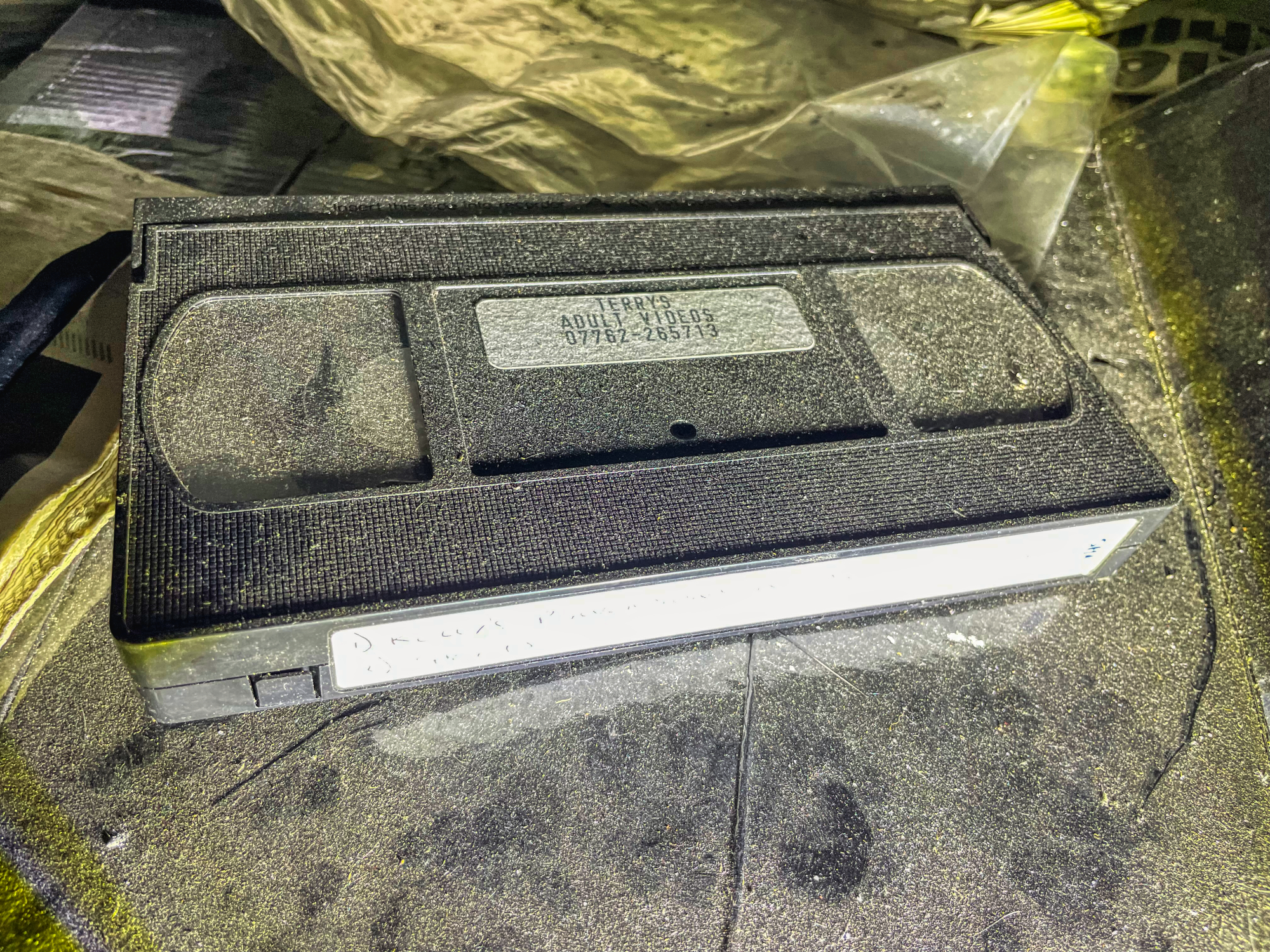 …or is this problem due to other factors? It could have been 'Larry's Anal Pleasures' on that old VHS tape for all I know.
I wasn't going to insert the VHS tape and hit play to find out; I can only hold my breath for so long.
I exited the foul-smelling, fetid office gasping for breath and took a large pull of derelict but otherwise slightly-off oxygen into my lungs.
…but what if that tape contained 'Debbie's Busty Adventures?'…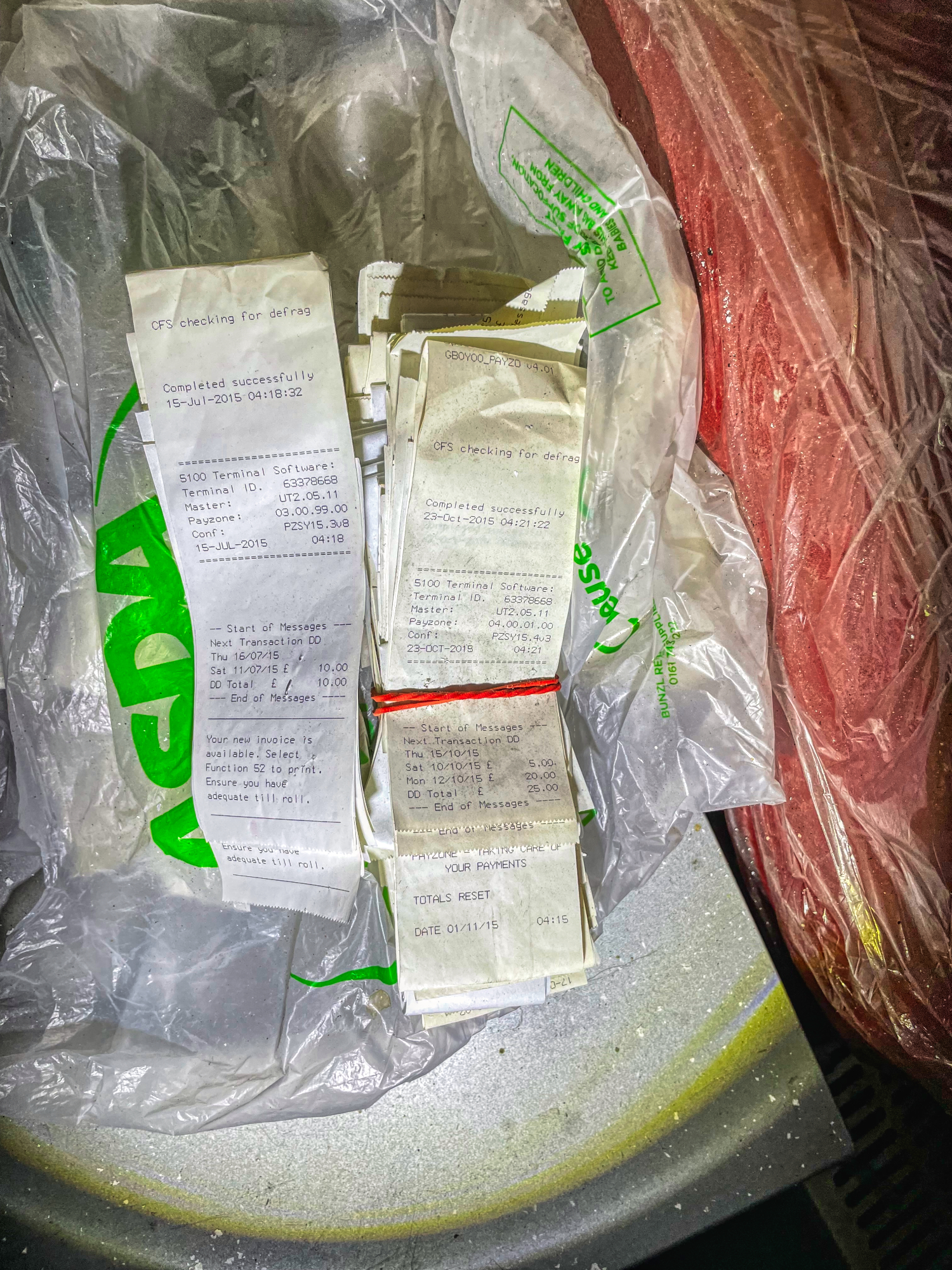 Lamenting and cursing over my poor breath-holding techniques, I spotted a bunch of old receipts all dated 2015. Everything was pointing to that year when this building was abandoned.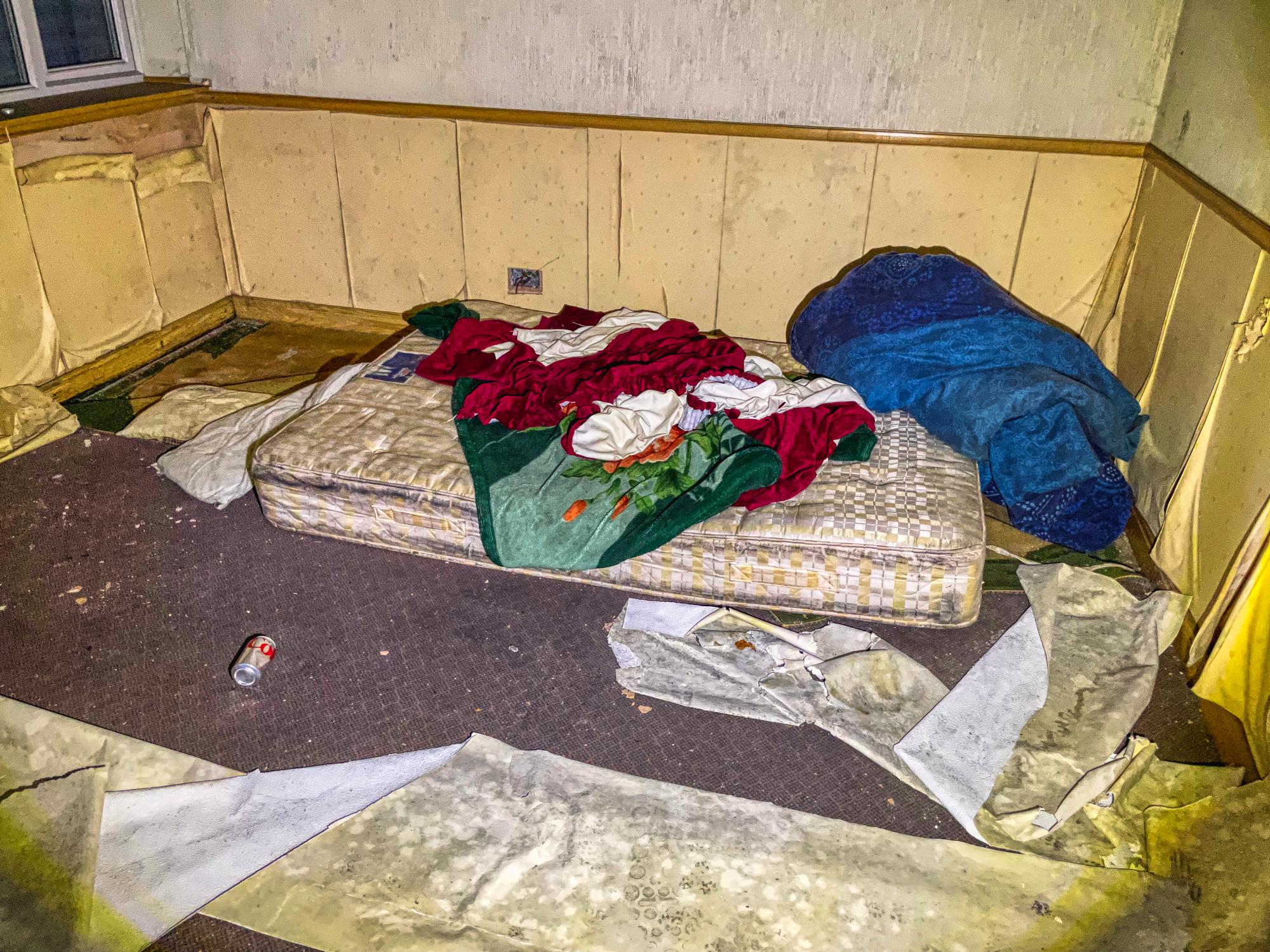 Like many, someone is or has been living here. For once there is a mattress at least, it must be cold.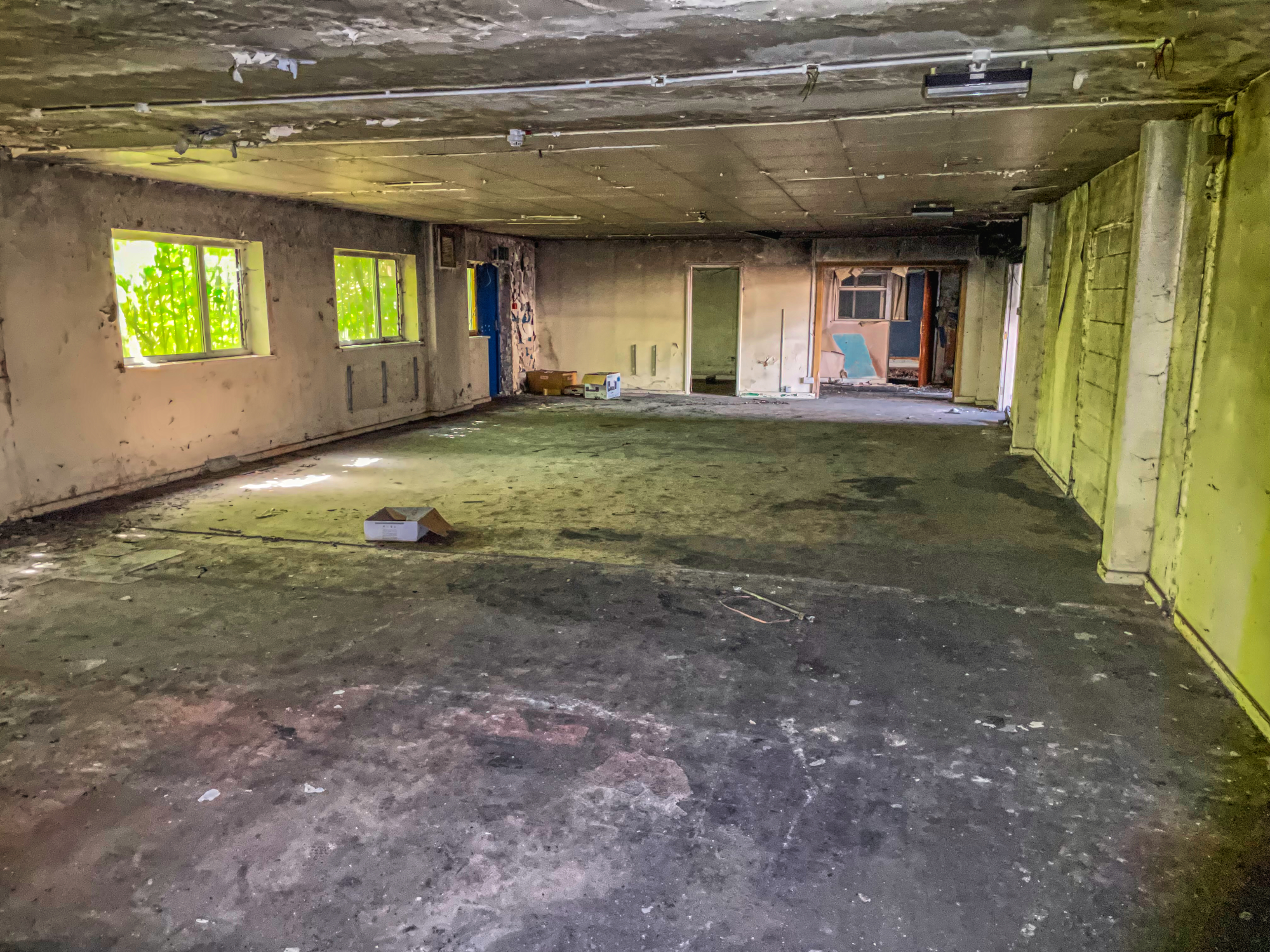 The other rooms on the far side of the car wrecks were mostly empty, and little was to be seen besides this list of numbers. I wasn't going to call any of them.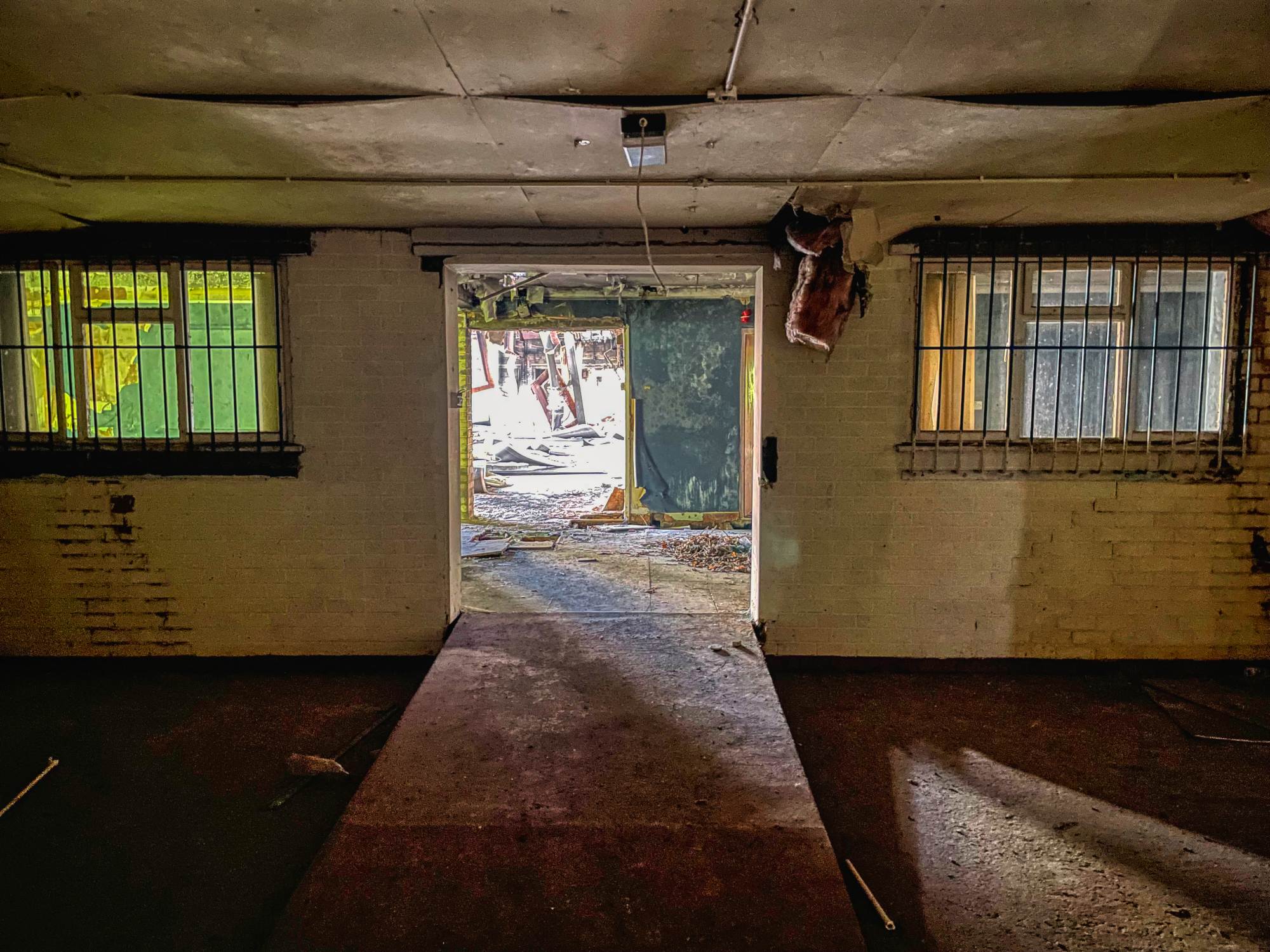 It was a case of scrambling over all that shit once again and with it a whole lot of noise.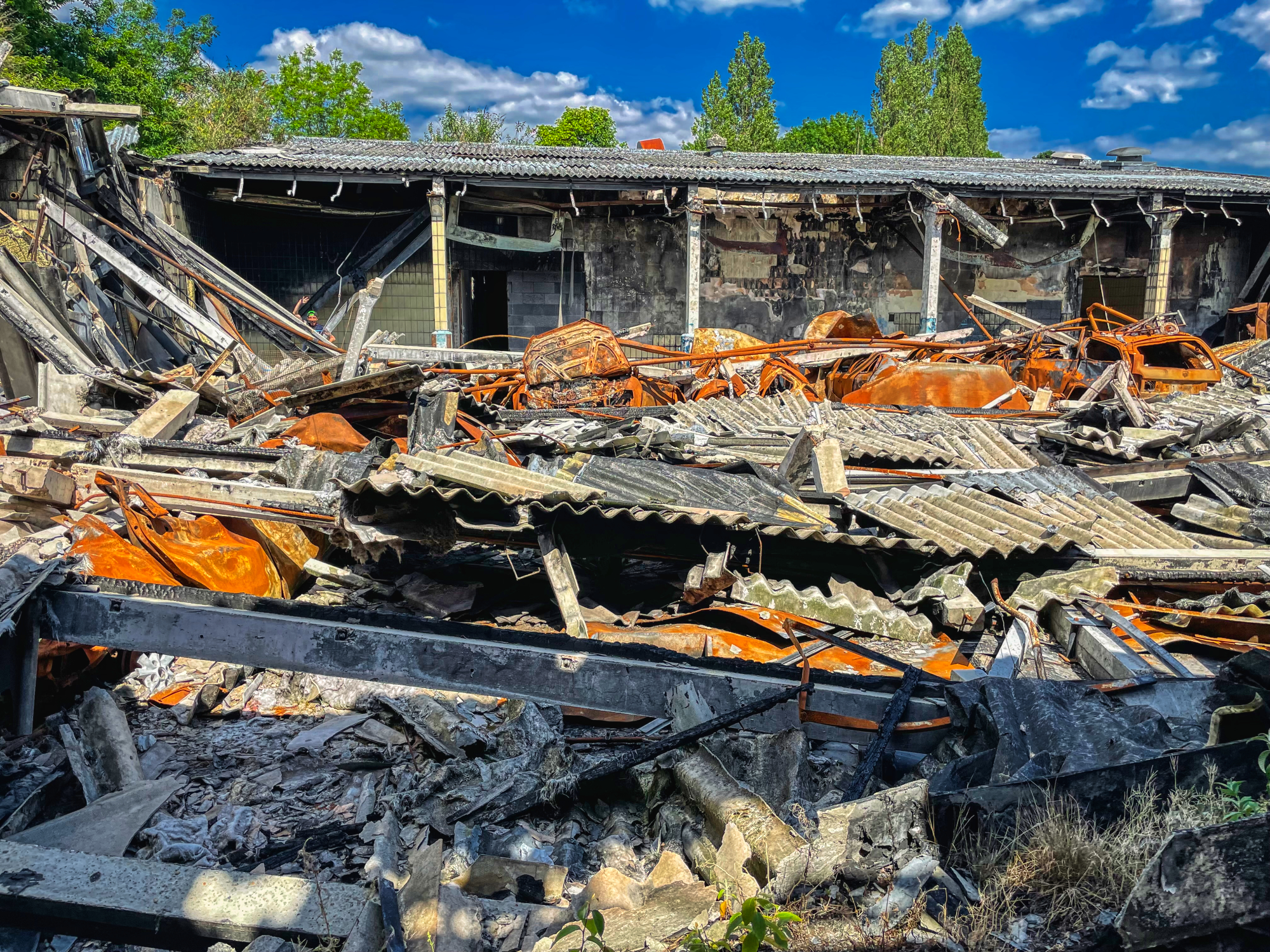 The smokers positioned on the other side of the outside wall must have heard us, but by this time we were making for the exit. It didn't matter anymore.

Do you like posting your Urbex content and photography for FREE on Facebook and YouTube? I like to get some form of reward for my work and every time I create I do just that. Take a look at The Urbex Community on HIVE.
If you want to keep creating for FREE then ignore what you are reading. If you want to be like me and gain something other than BUGGER ALL for your work then click here and learn about posting on the HIVE blockchain.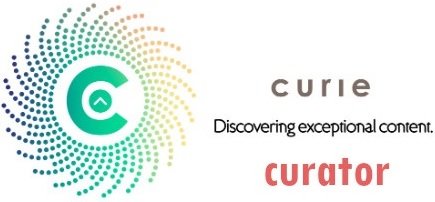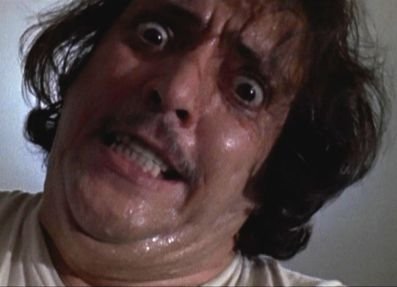 If you found this article so invigorating that you are now a positively googly-eyed, drooling lunatic with dripping saliva or even if you liked it just a bit, then please upvote, comment, rehive, engage me or all of these things.
---
---