Tales of the Urban Explorer: The Durham Ox

It was a mighty fine sunny afternoon by the time we reached the scenic "Durham Ox" public house hoping for a tasty refreshing pint of beer to wash away our cares (as well as the grime, dust, and shit from the last six locations).
"Err.., but it's been closed since 1993", I told @anidiotexplores who was falling over, semi-delirious and gasping for a beer.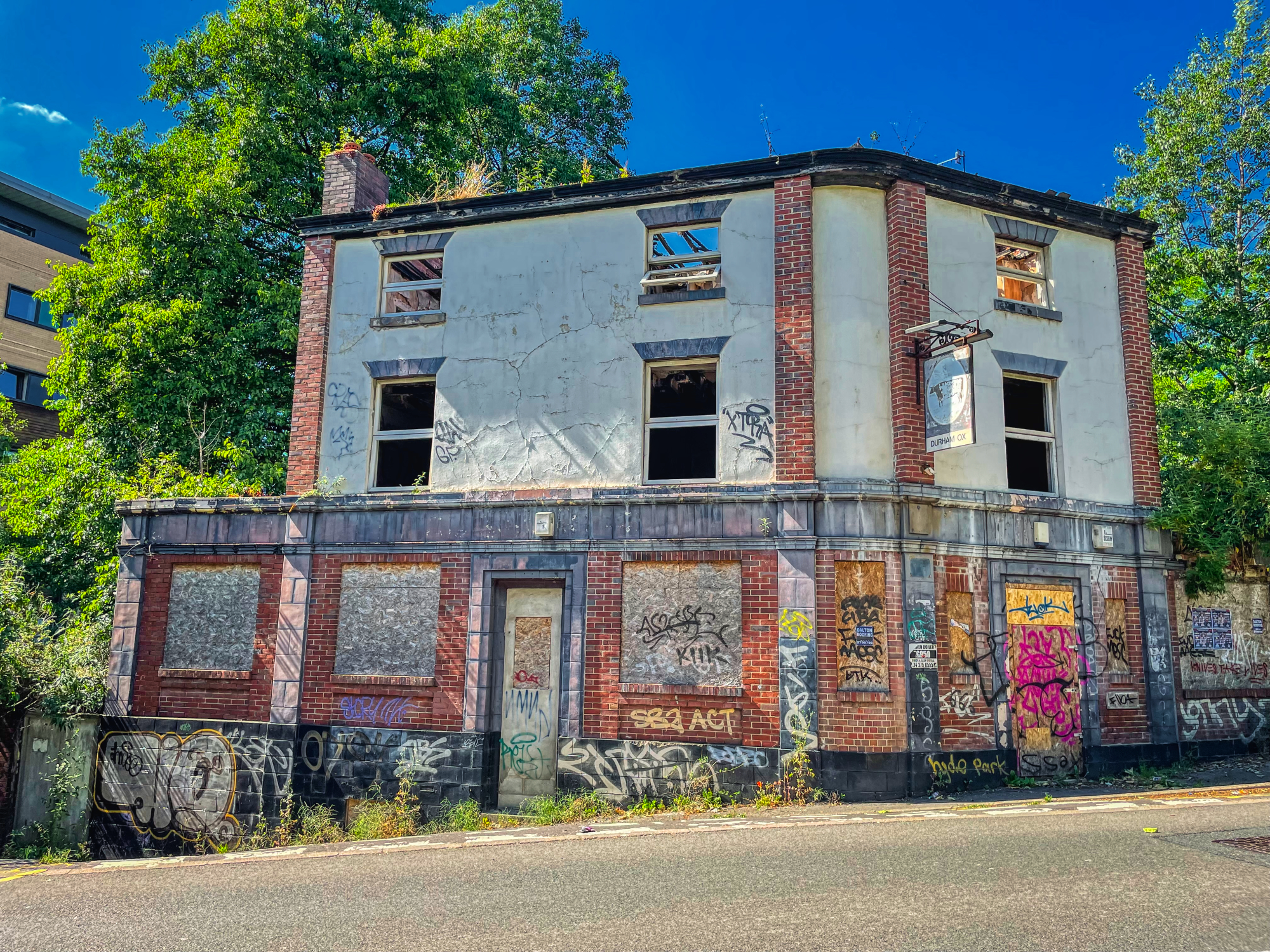 This was one hot day and his cheap counterfeit, sugar-filled Lilt drink from Bargain Booze had run dry. We would need to find some liquid soon or die of thirst, but that would have to wait as the 'Ox' patiently awaited us.
Two years prior, @dizzydiscovery and I had passed up the opportunity to infiltrate the "Durham Ox". It had been a tough day, and although we could see an access point that required a climb, neither of us could be arsed. It was that enticing.
On that occasion, someone had made the mistake of parking their car next to this broken-down pub. Somehow the vandalism of the pub had mysteriously spread and contaminated the nearby car which was also now a victim of vandalism.
'Wrecked Property Syndrome' I call it, is highly contagious and lethal, particularly to motor vehicles.
…'The Durham Ox sometime before 1993 when it had windows and you could not see the sky through the roof'…
History is sparse about this one. It opened its doors in 1862 and closed thirty years ago in 1993. During its last few years, the property was used as flats.
I can see those top floors do look like separate flats. What could possibly be left after this amount of time?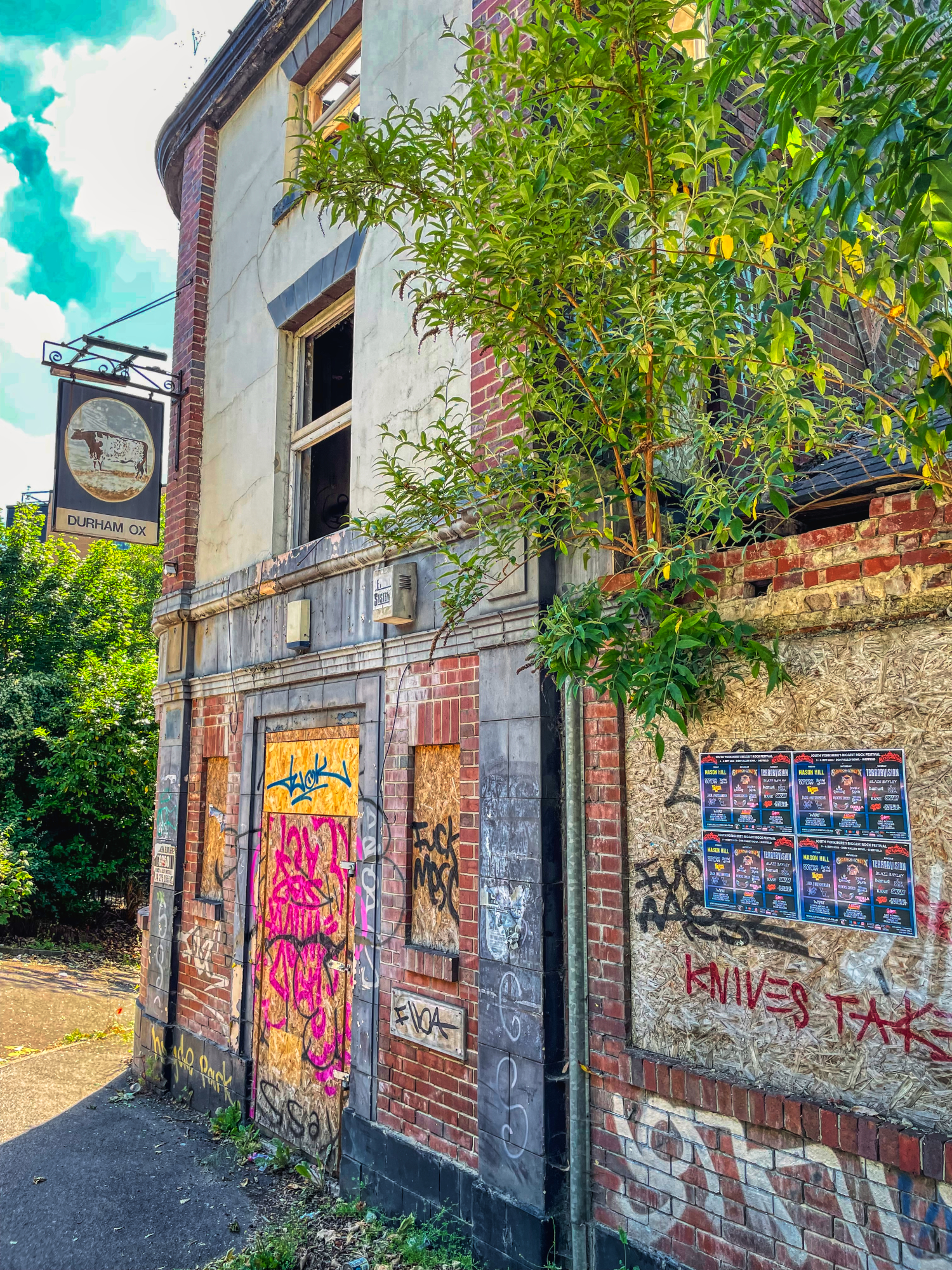 We headed around the back noticing the same window as last time. Clearly, nobody gives a flying shit about trying to seal up this monstrosity of a property, least of all Sheffield Council.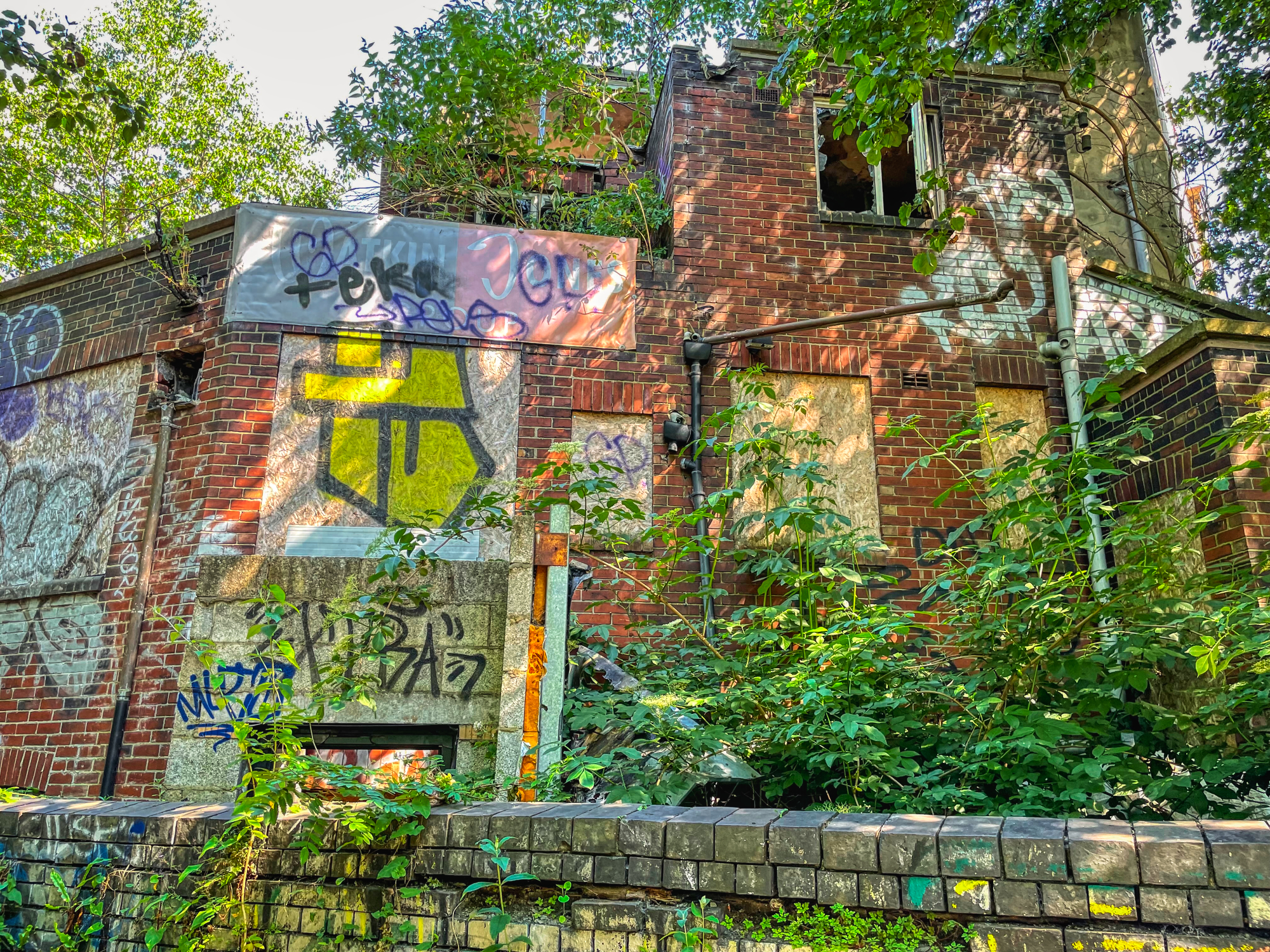 @anidiotexplores quickly scampered over a wall with me labouring behind much to the amusement of a bloke walking past who almost walked into a wall.
…'Concentrate on your walking mate and take your eyes off the old bloke who's innocently trying to climb through that broken window'…
While the bricks helped it did take some hauling to get through that tiny window. Lack of space is quite often a bigger hindrance than getting your body up.
This is me exiting, gaining some body as well as chest scrapes, and hoping to find those bricks with my dangling feet. Photograph courtesy of @anidiotexplores.
My comrade was inside before me, that is quite normal but on entering, I couldn't find him.
"Where the fuck are you", I yelled.
"Upstairs", floated back a voice from the upper areas,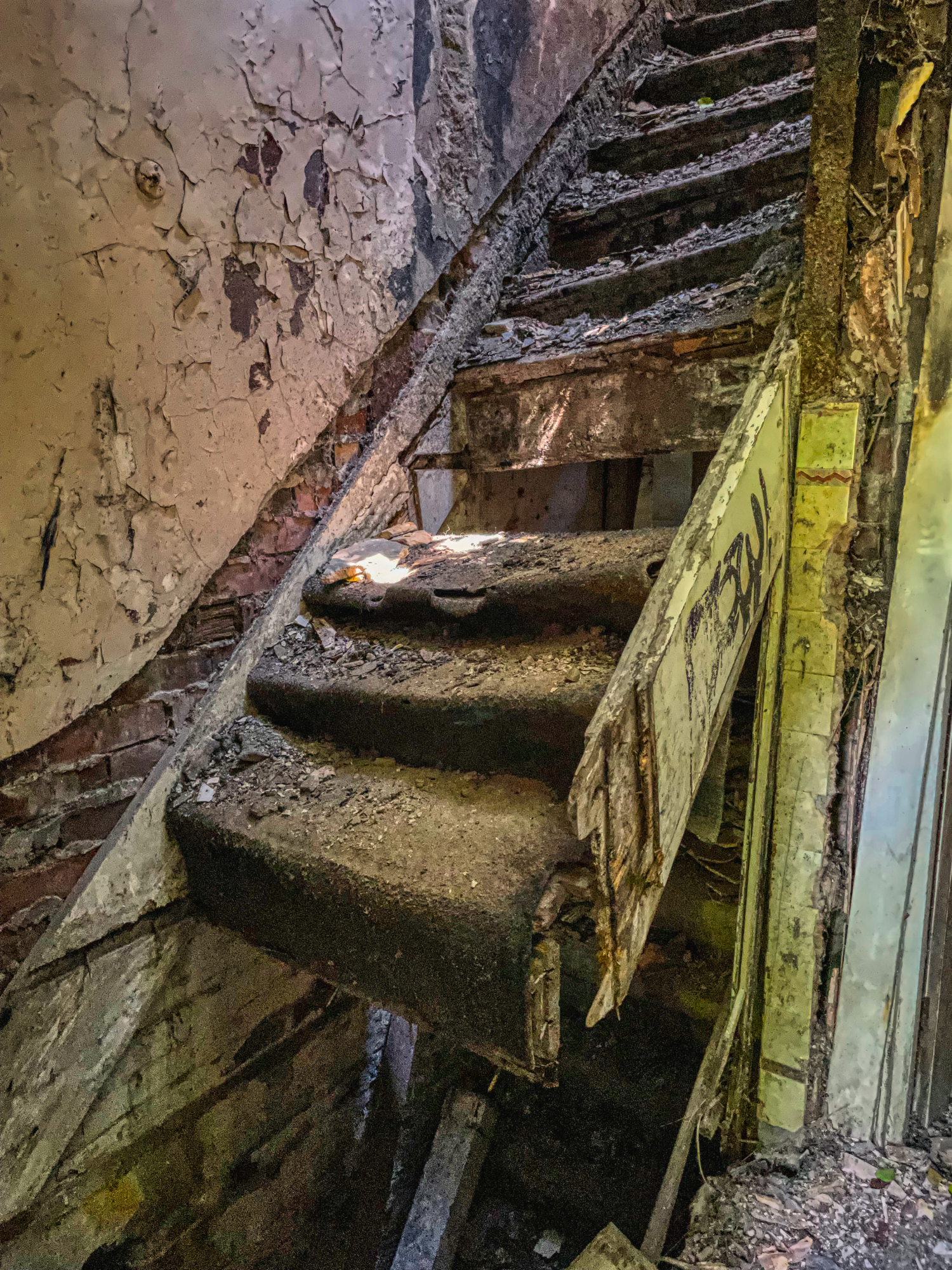 Upstairs.., I mean just how do you get up those stairs? To this date, I still can't fathom how he managed it or descended without the whole lot collapsing. I had moved on so did not witness the incident.
"What was up there", I questioned him.
"Fuck all"
Risk your life for nothing, that's what this is all about.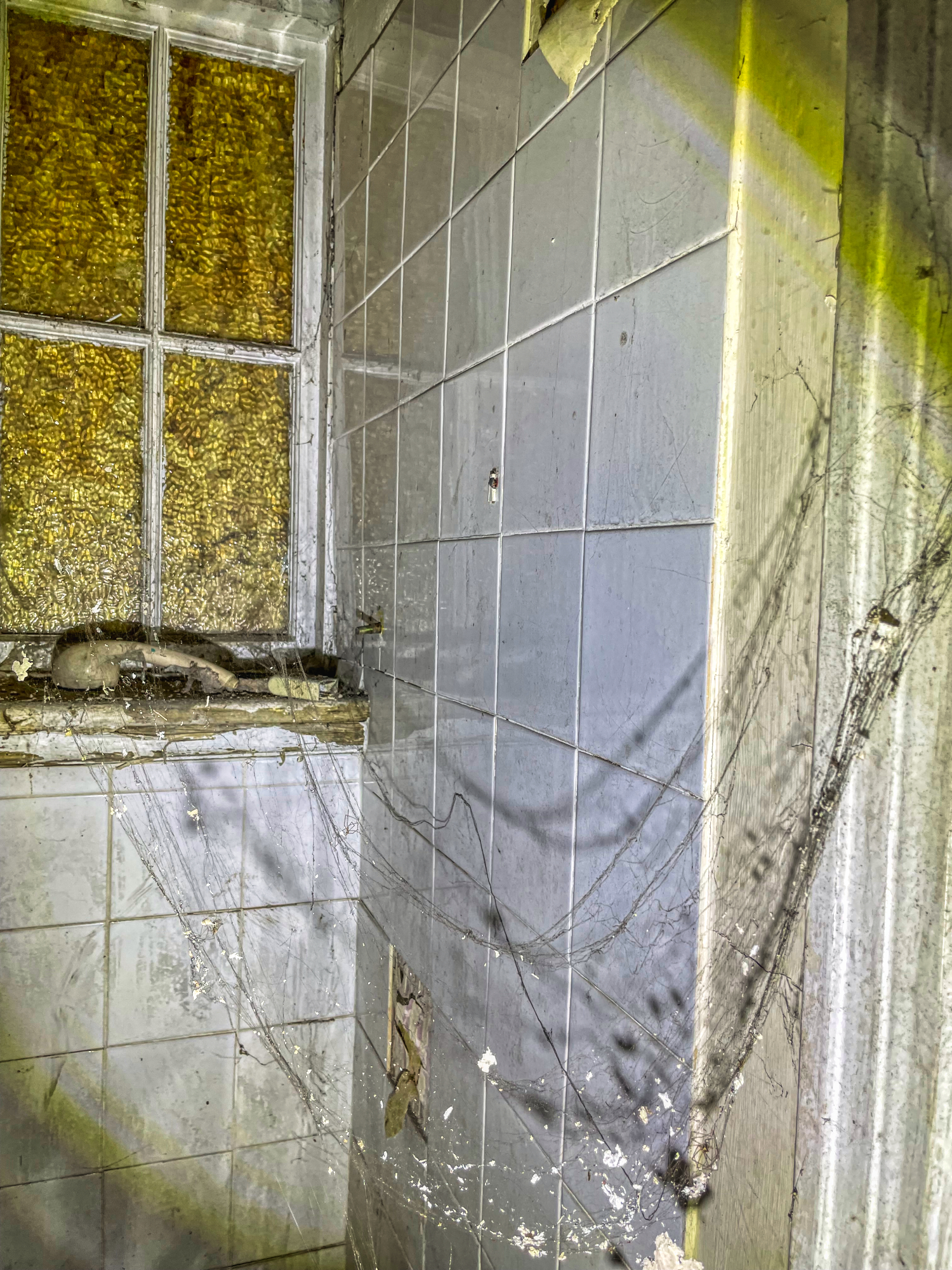 The lower floor had little to see, besides enormous cobwebs such as these. We don't have huge scary spiders in the UK, but the small almost harmless ones make up for it given time.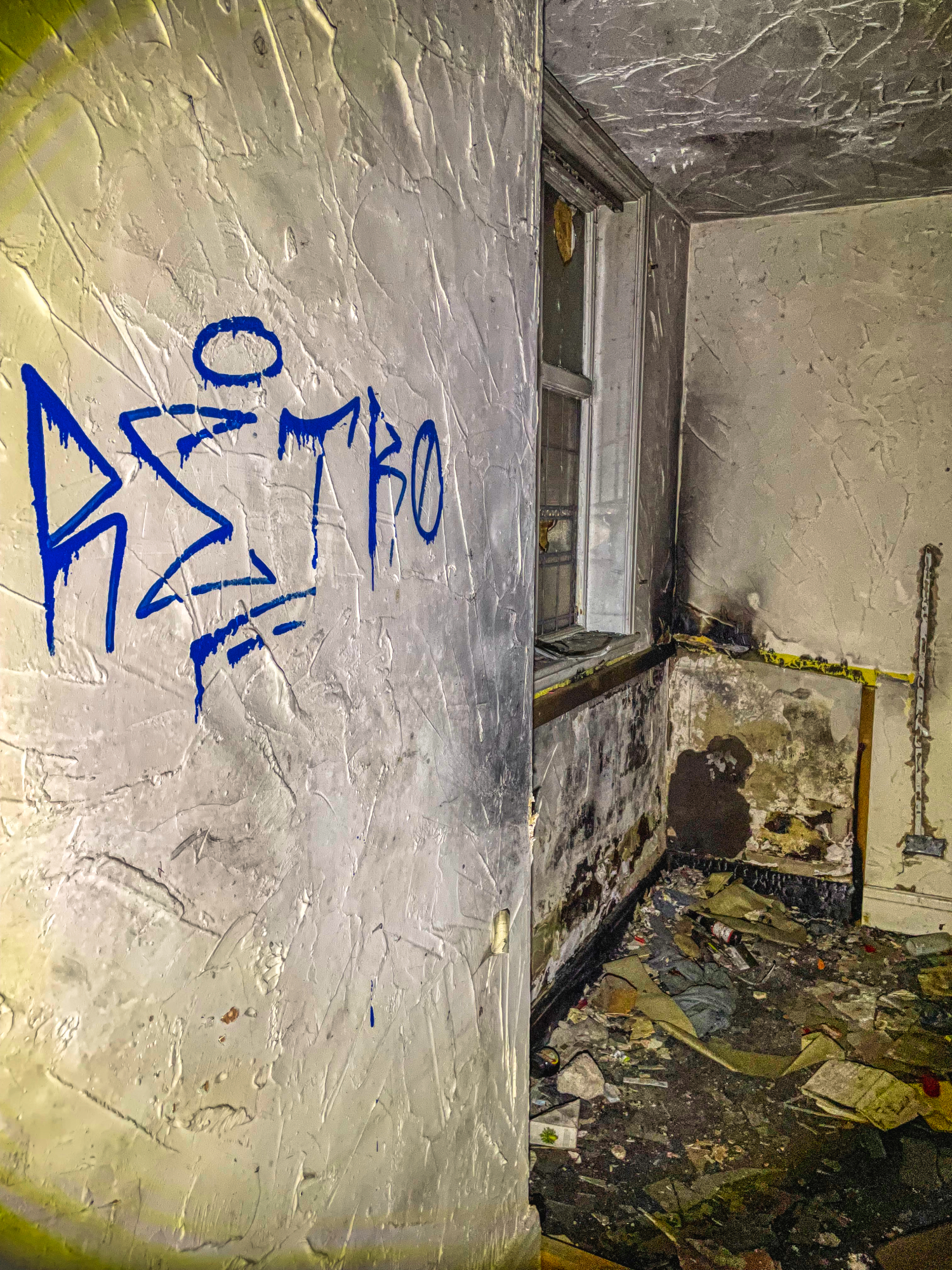 In 2019 the "Durham Ox" suffered an arson attack that destroyed much of the upper building. The lower area is not much better.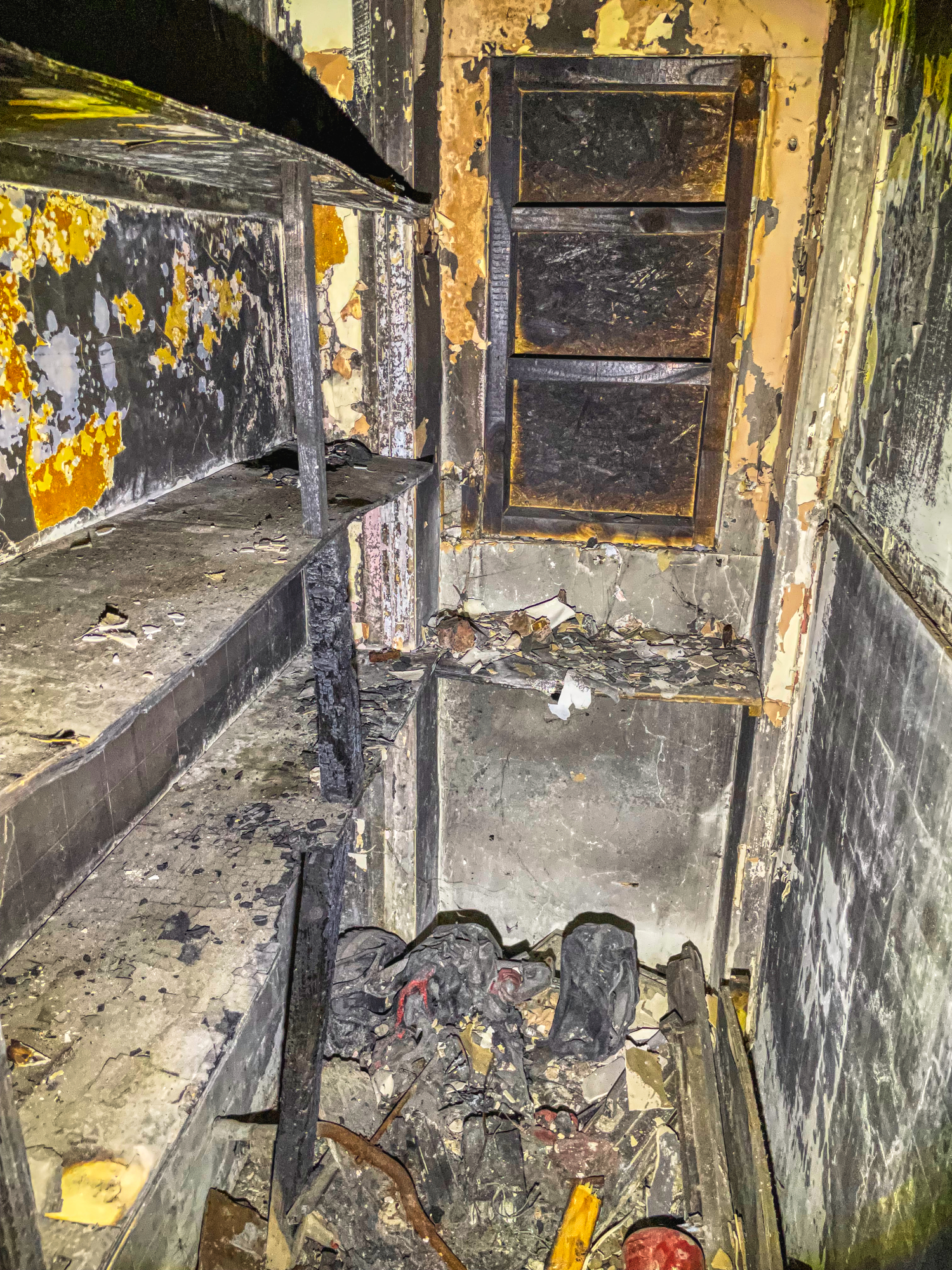 I wanted to look out of the window, but short of getting my hands blackened with the extensive layers of soot it wasn't going to happen.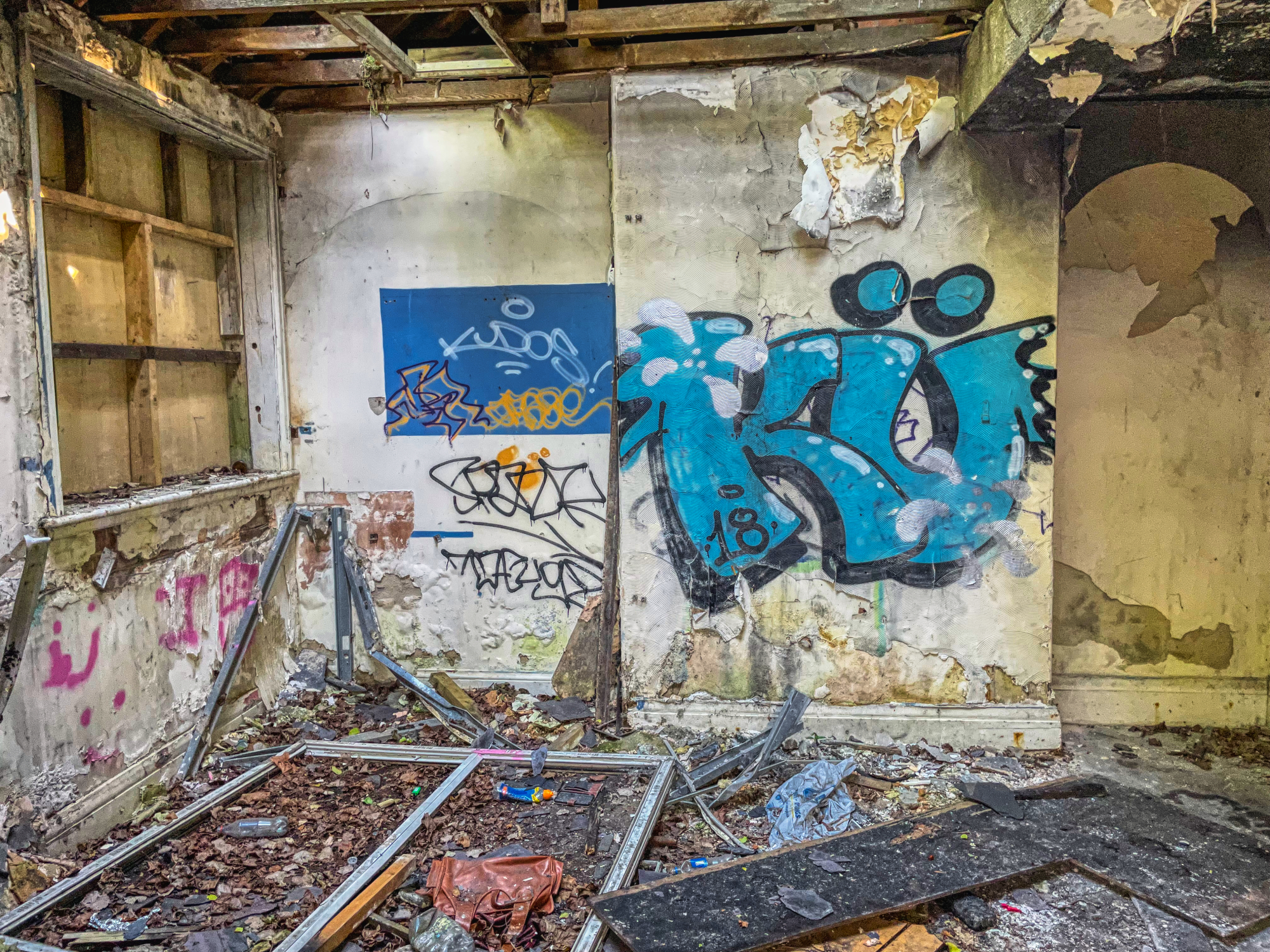 If this was a pub there was little to show for it. No bar or seating, even of the scorched type. Being in Sheffield there are always some decent graffiti signatures.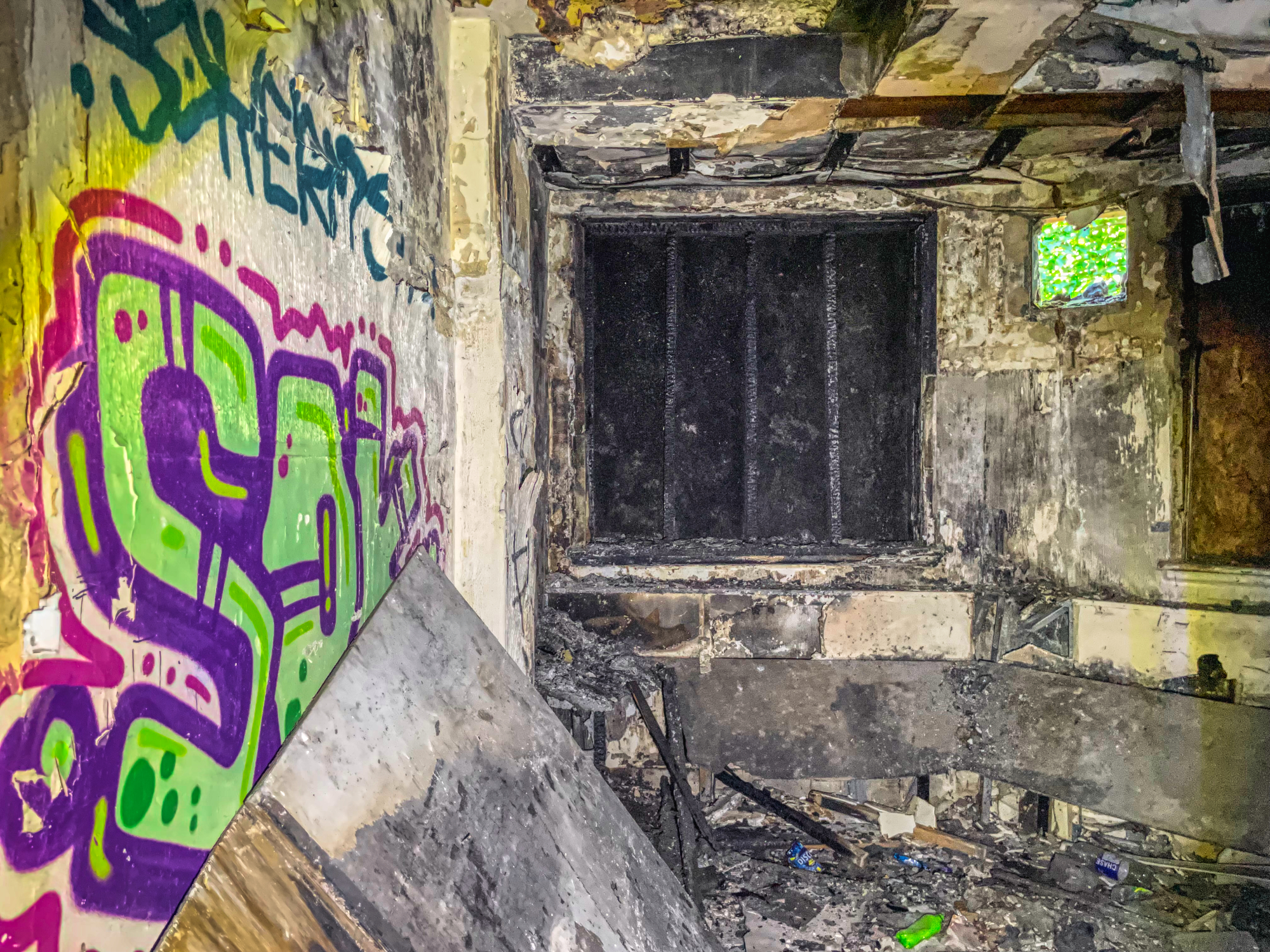 With all those iron bars it reminded me of being in some kind of medieval dungeon with no chance of escape. All that was missing was a few wrist clasps attached to the walls.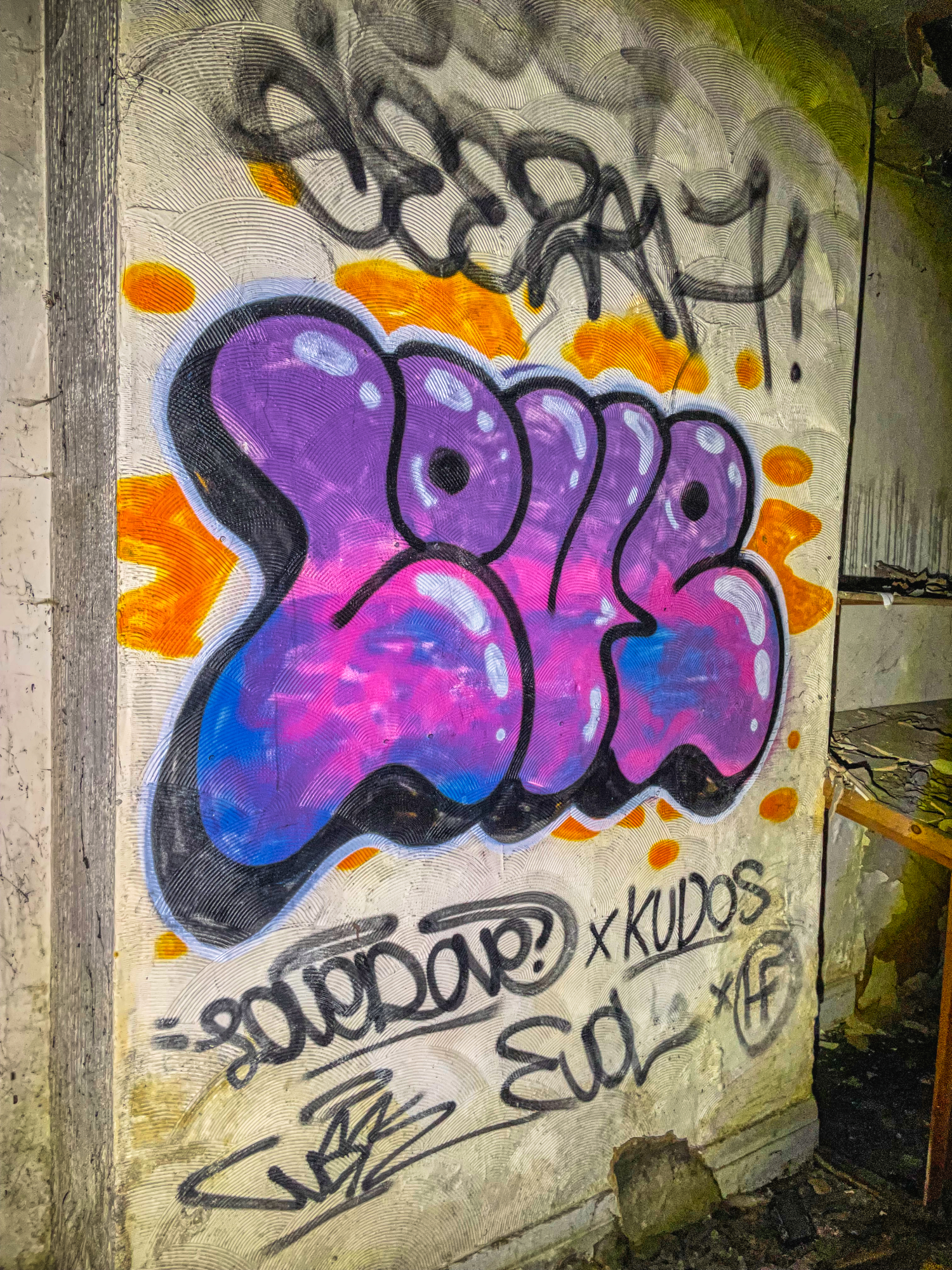 Can you make out what it says? The signatures are so floral, I generally can't read them. Love with a kissing 'V'?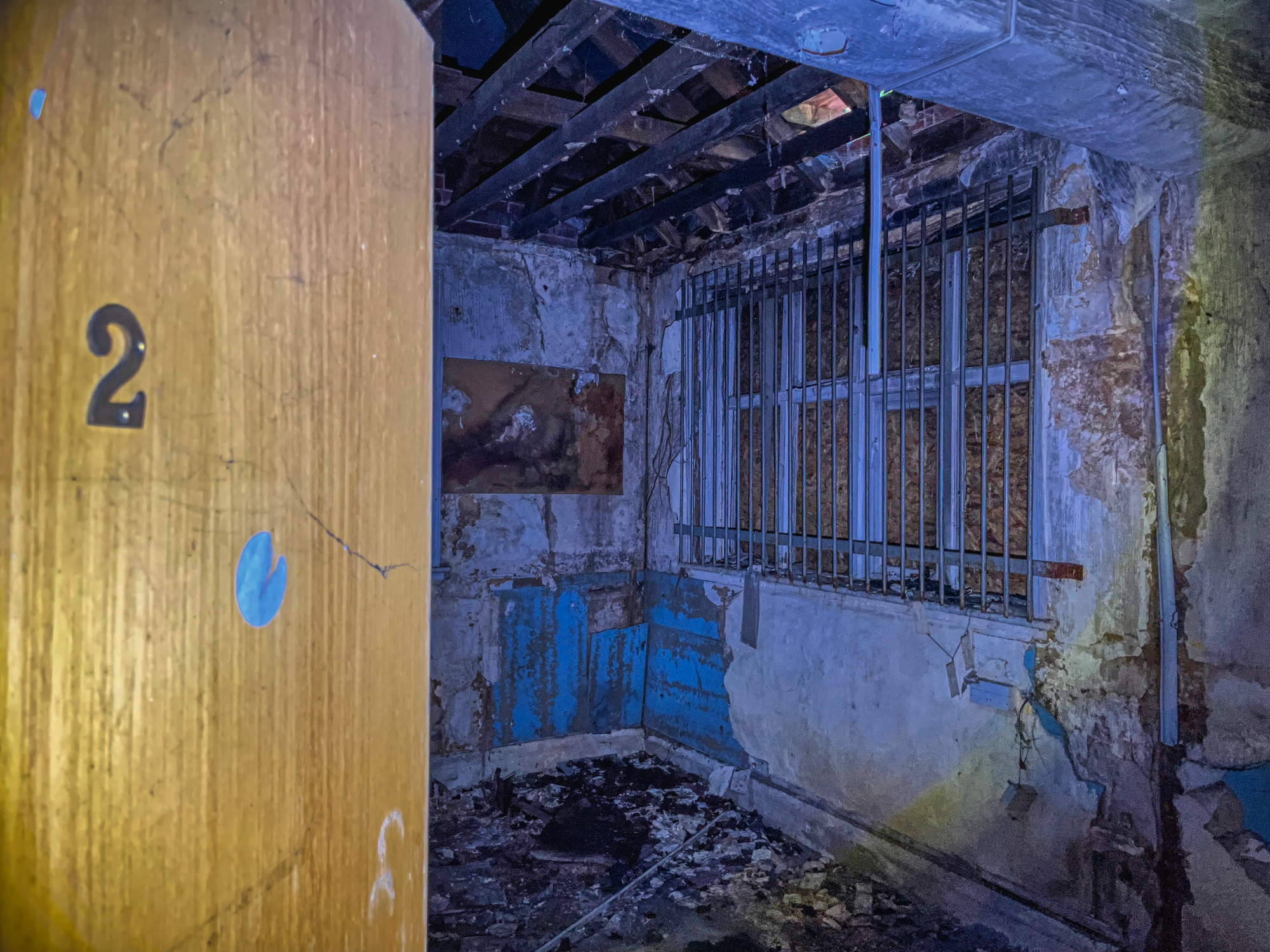 It's room 2 on the bottom floor. I can't really see the selling points that would be shilled to prospective renters besides… 'welcome to jail'.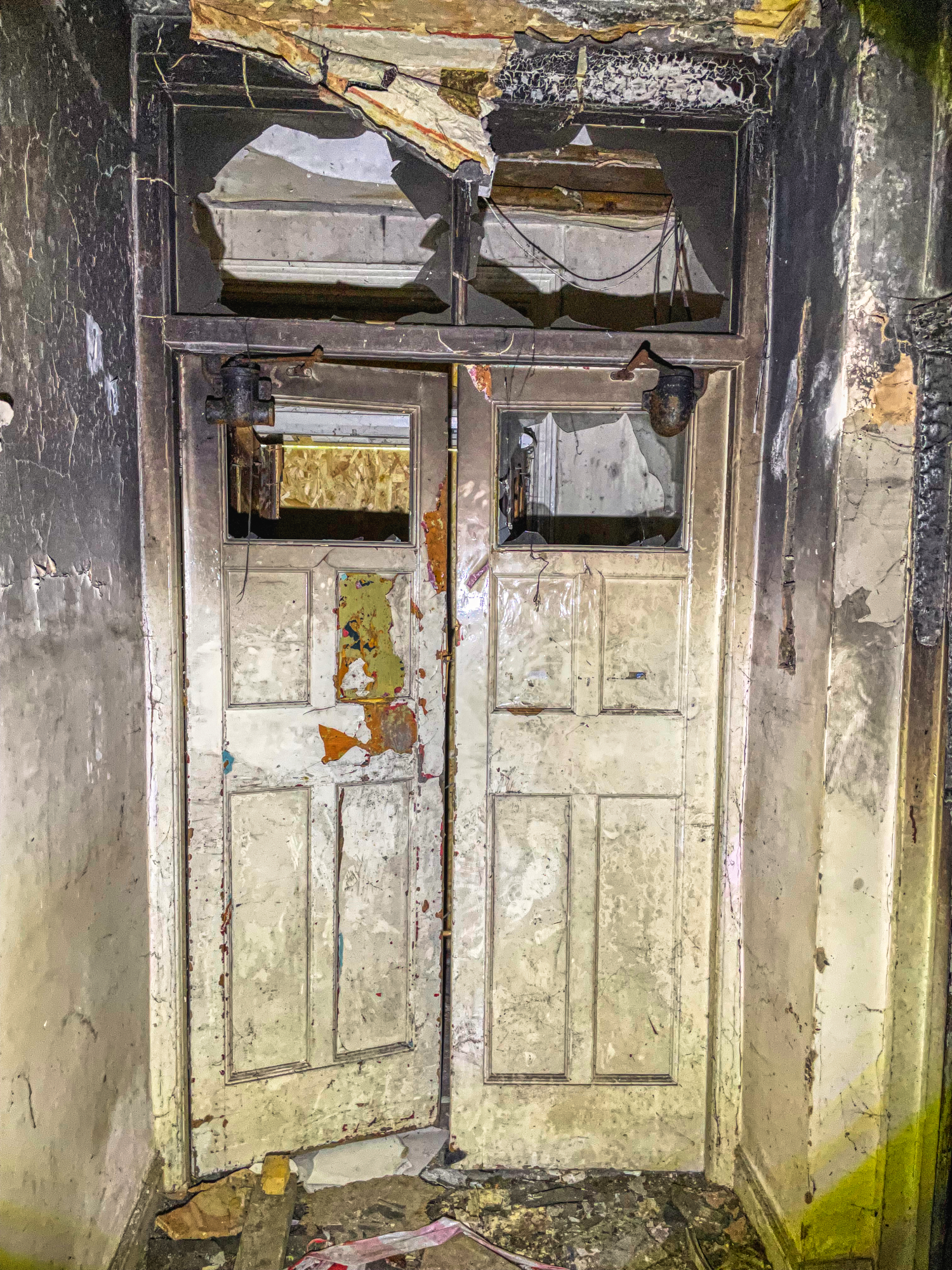 Behind that is the former front door. I should have checked for mail, maybe there was a large cheque behind the door, or more likely a tax demand from the 1990s.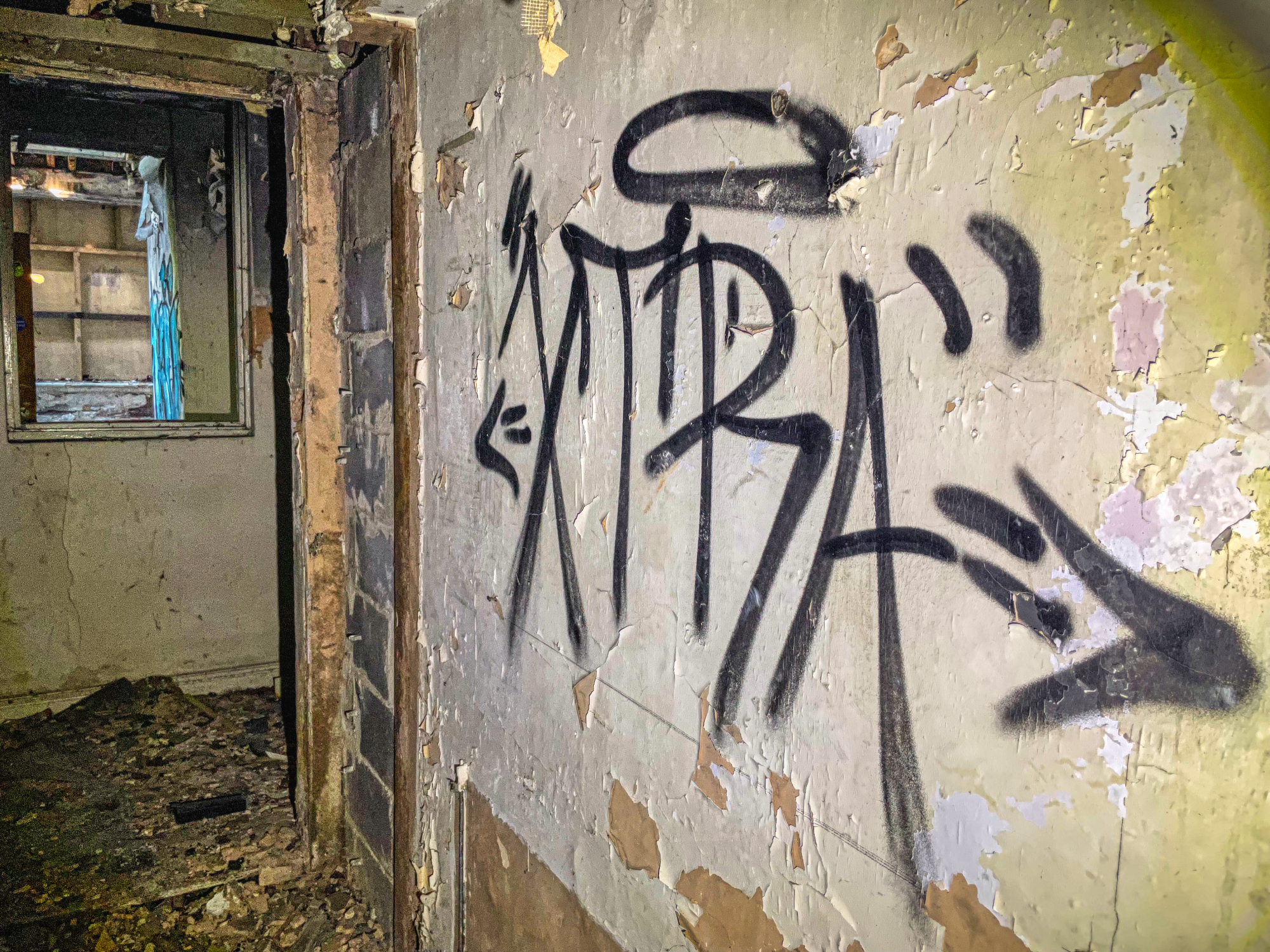 The footprint of the "Durham Ox" was surprisingly small and contained barely anything worth seeing.
I wasn't looking forward to the exit. Turning your body around in those small windows requires effort.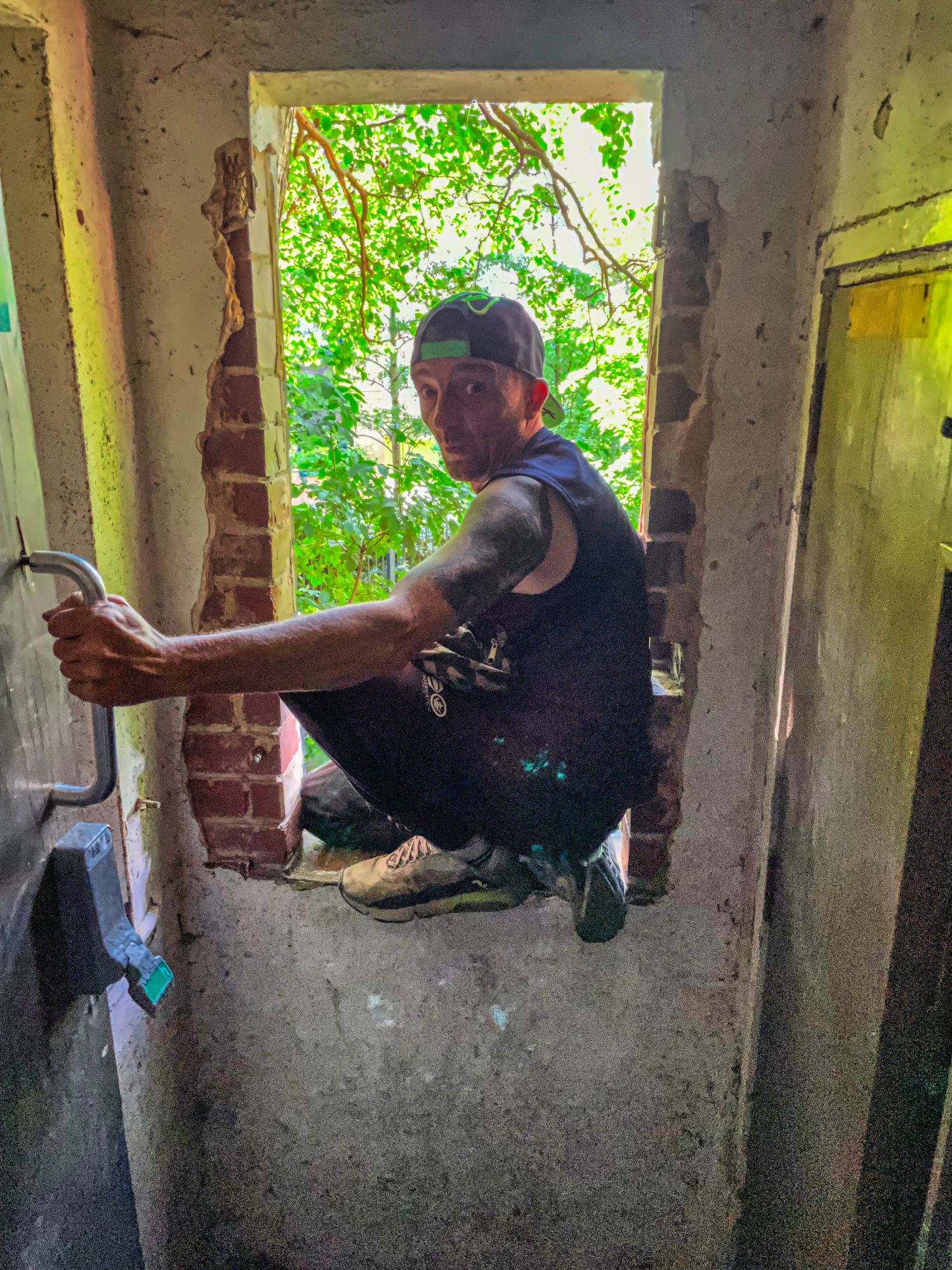 …'@anidiotexplores poses for the next edition of 'Urbex Hunks', complete with provocative pout. Coming soon to a derelict newsagent near you…
Good luck finding a 'derelict newsagent'. There's one in Stockport which we have been avoiding for several years. That could potentially be more exciting than the "Durham Ox".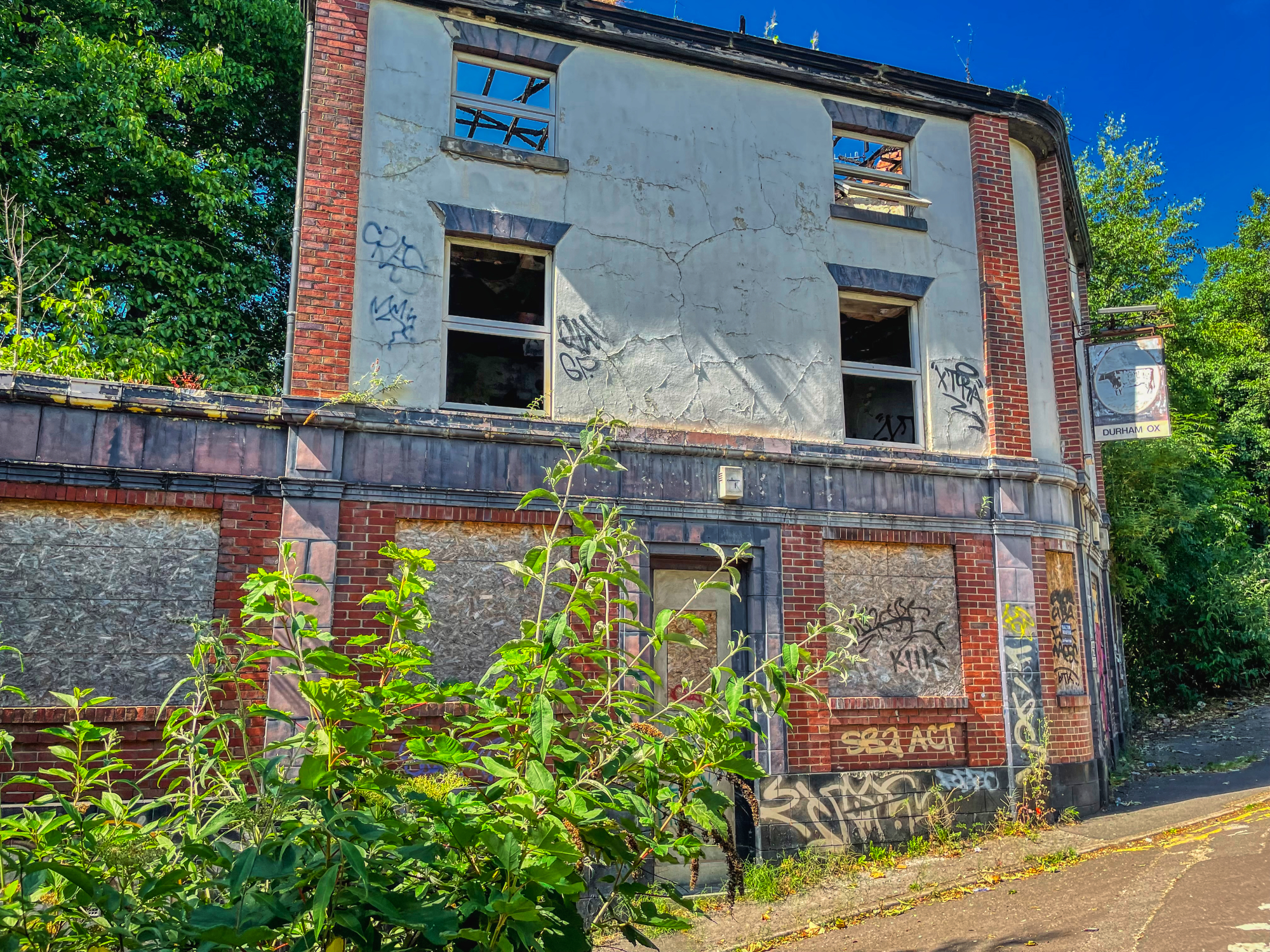 We left the "Durham Ox" in perpetual wonder. Why can't all explores be this good?

Do you like posting your Urbex content and photography for FREE on Facebook and YouTube? I like to get some form of reward for my work and every time I create I do just that. Take a look at The Urbex Community on HIVE.
If you want to keep creating for FREE then ignore what you are reading. If you want to be like me and gain something other than BUGGER ALL for your work then click here and learn about posting on the HIVE blockchain.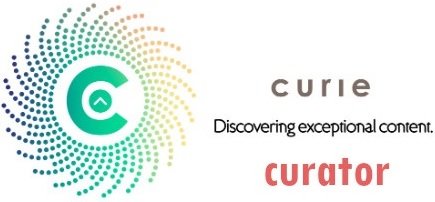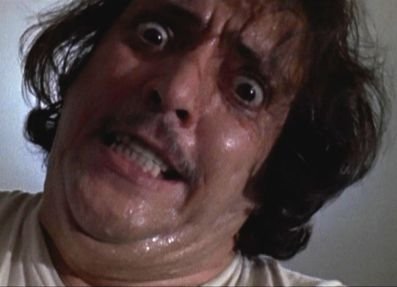 If you found this article so invigorating that you are now a positively googly-eyed, drooling lunatic with dripping saliva or even if you liked it just a bit, then please upvote, comment, rehive, engage me or all of these things.
---
---