Tales of the Urban Explorer: The Hellfire Club
When I first spotted some posts on The Hellfire Club, the name kind of stuck out. It is quite dramatic and looking at the exterior of the building which is unique, fits the description well.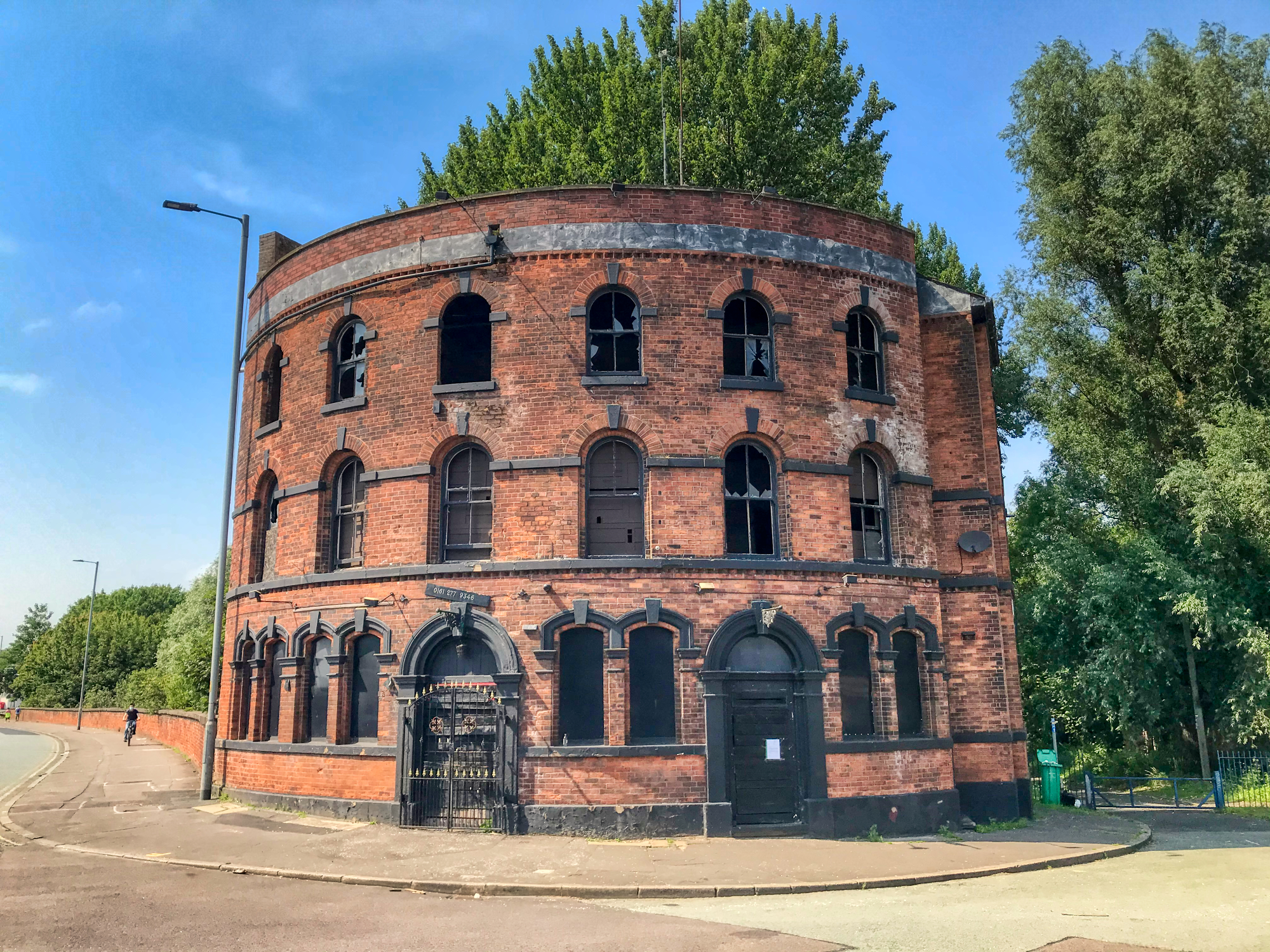 Could we get inside? I knew the interior was sparse but it's the challenge sometimes; that and some luck on your timing.
The building has been the site of several spooky incidents over the years and attracted visitors from all over the globe
Boasting Manchester's deepest cellar, branded the 'dungeon', where bodies are believed to have been buried in the past.
The Hellfire Club was a themed restaurant for ghoulish antics before it closed. It was said that people from all over the globe visited to breathe in a slice of history (and dress up like vampires at the same time).


Source
...'The Hellfire Club, circa 2013'...
Before it's closure and adding itself to the property market in 2014 for £300,000 (promoted as a haunted house), the ex-owner stated he had heard footsteps on the roof, the sound of dripping taps and ghostly horses were seen in the basement.
I tend to take all this with a pinch of salt as my conduit to the spirit world appears to be non-existent.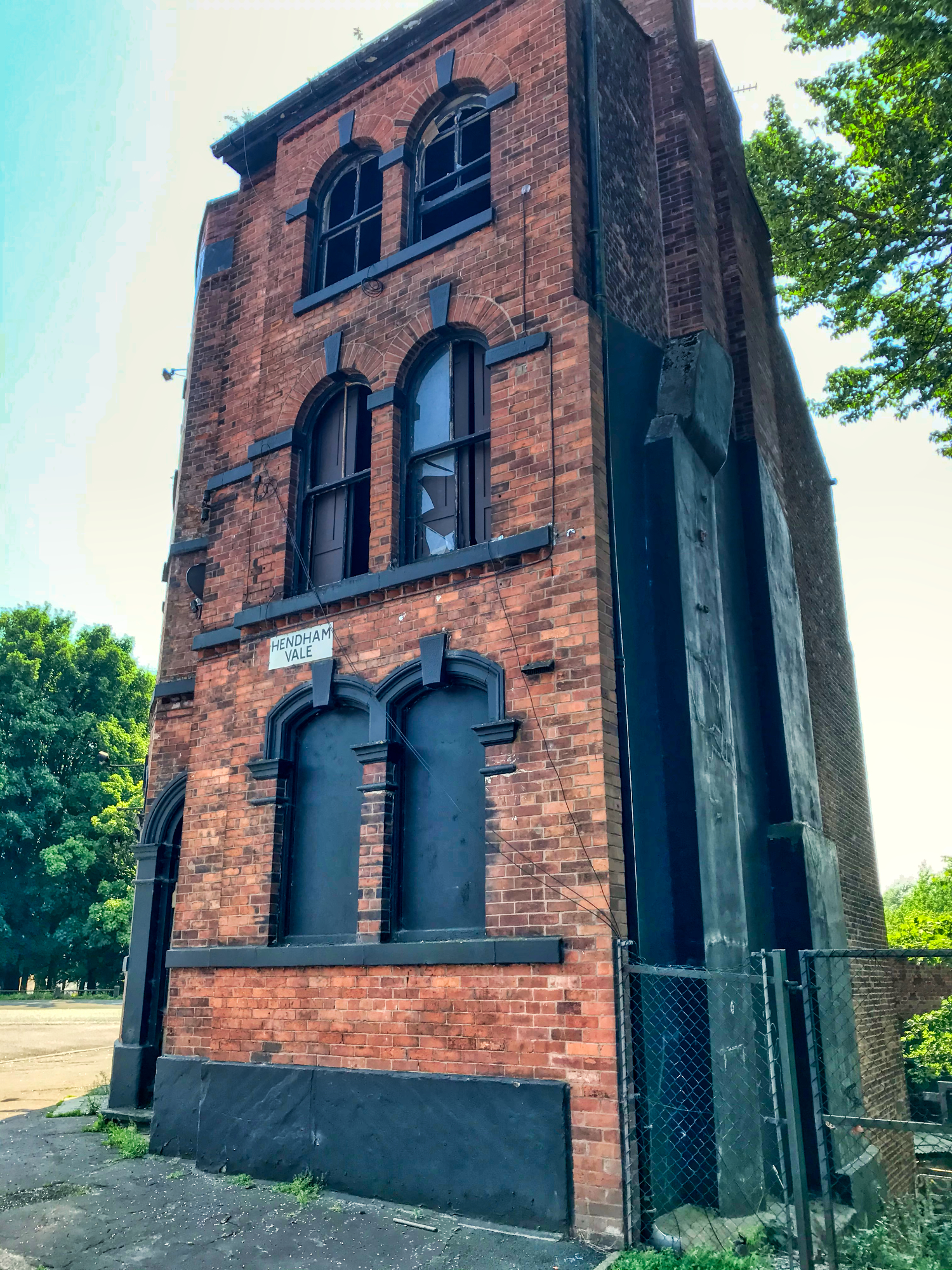 After years of being for sale and no buyers, there was a fire in 2019, but having been inside there was little damage to be seen.
More recently, in fact, a week after I visited there was yet another large fire which appears to have gutted the place.
Are my images the last know ones left before it was totally destroyed?
The front door and gate was not very welcoming and the sign quite threatening to the owners who probably don't know it's been labelled this way.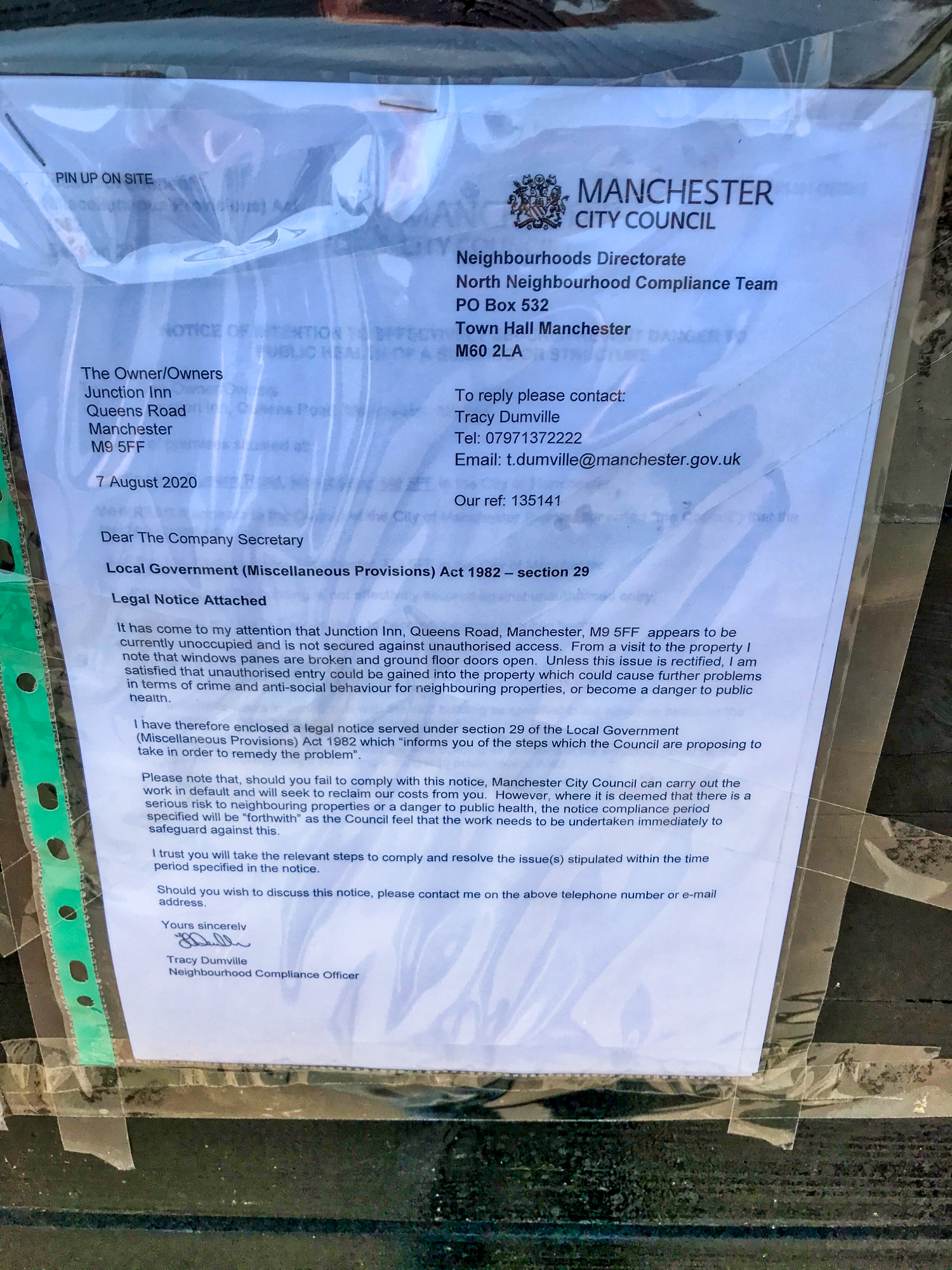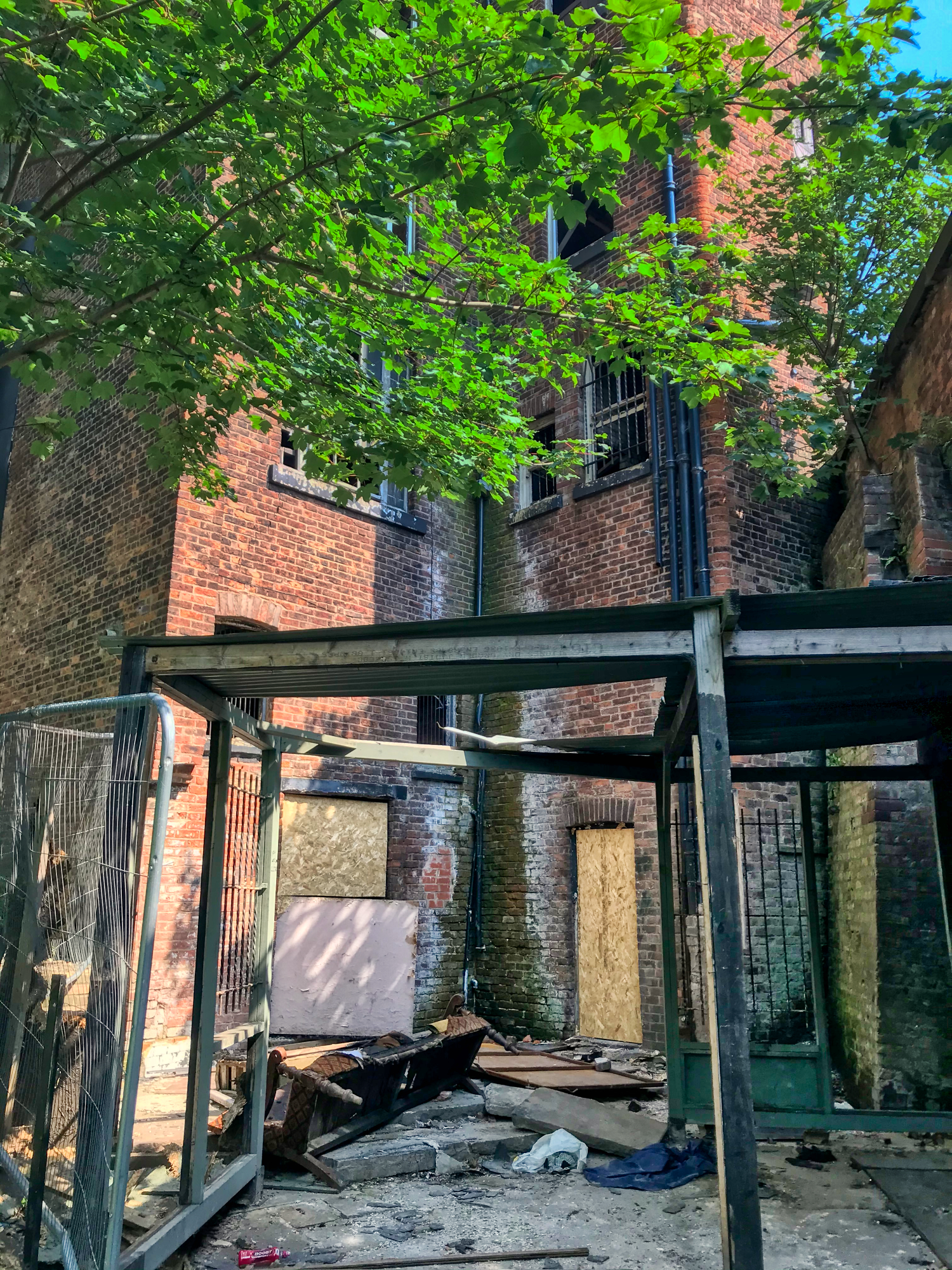 There's always the back door which proved much more accommodating. No doubts it has been sealed by now, but if it has been torched there will be even less to see than during my visit.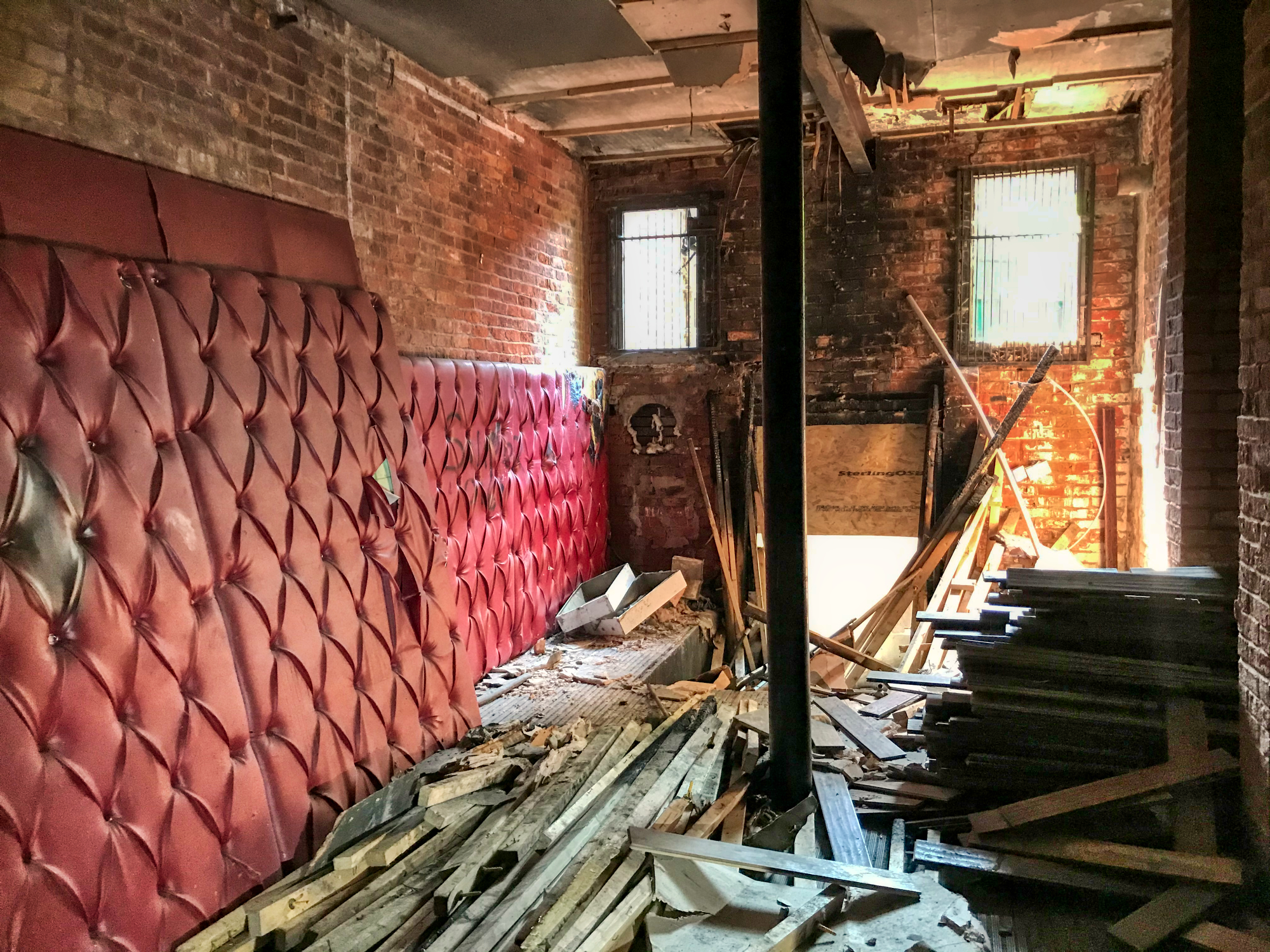 Much of the lush interior had been pulled away though some 'leather walls' remained if that's what they are!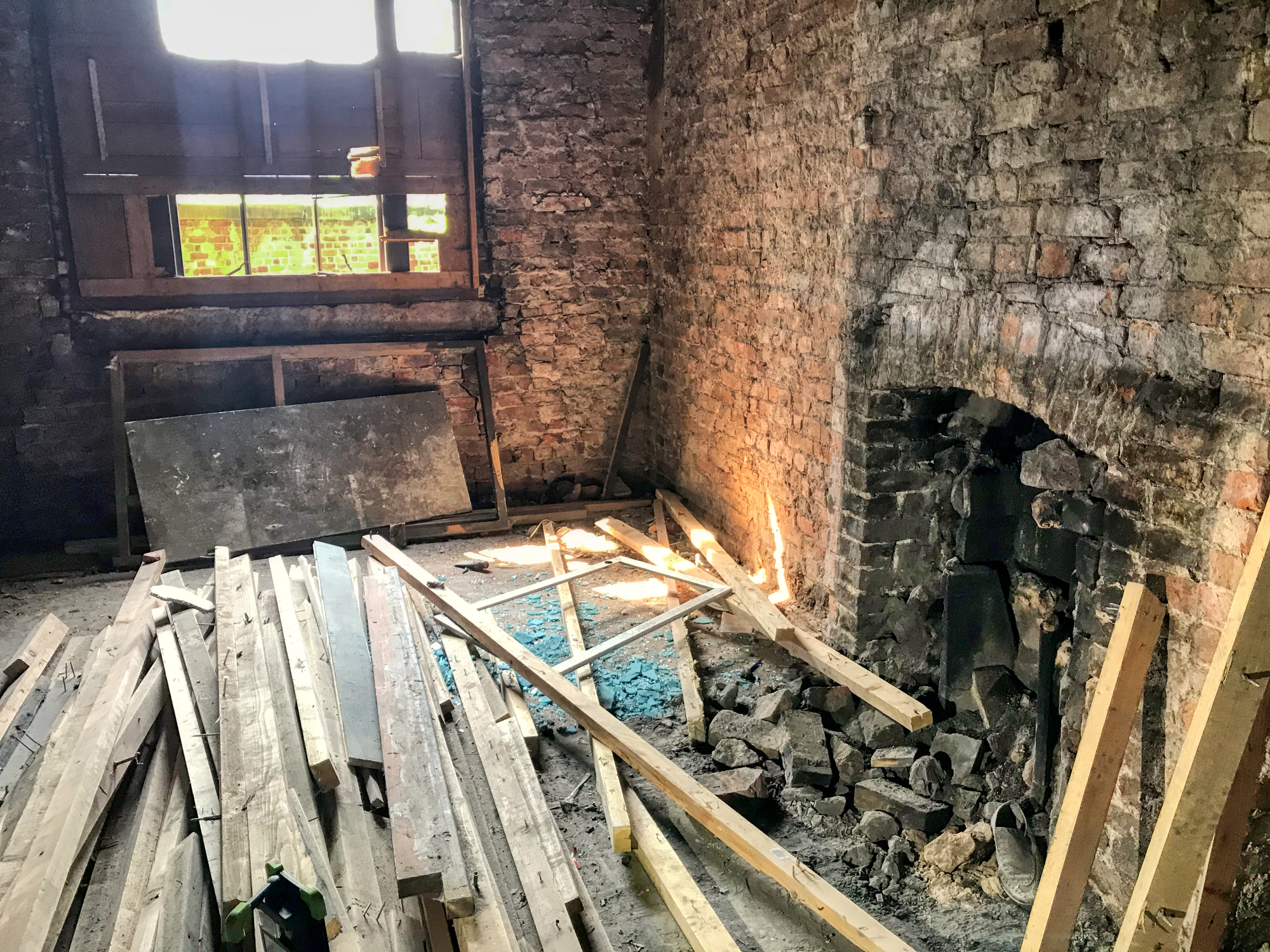 There appeared to be some building materials inside and not recent additions. How long had they been there, or is this just the woodwork that has been pulled apart?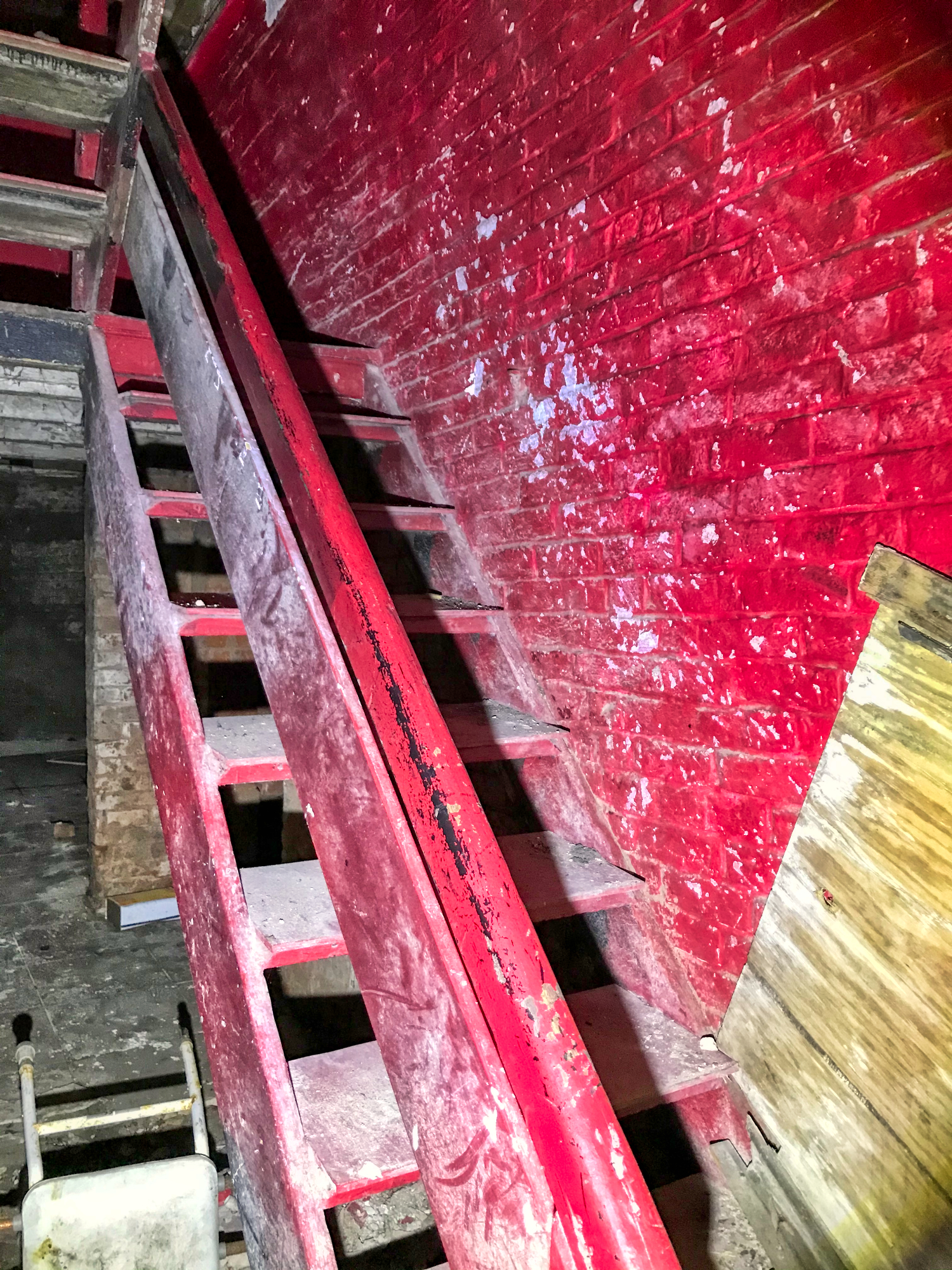 Red walls are appropriate for vampire guests, and so we headed up the first of many stairs as the famed dungeon could not be found, though we did search for it.
…'is this the shoe of an ex-frolicker come vampire? It does look the part'…
Getting past the first floor was interesting to say the least. The door was jammed and we had to 'improvise' to gain access which meant a little climbing through some loose carpets.
Much of The Hellfire Club was made up of bare walls without plasterboard. The further we climbed, the barer it became.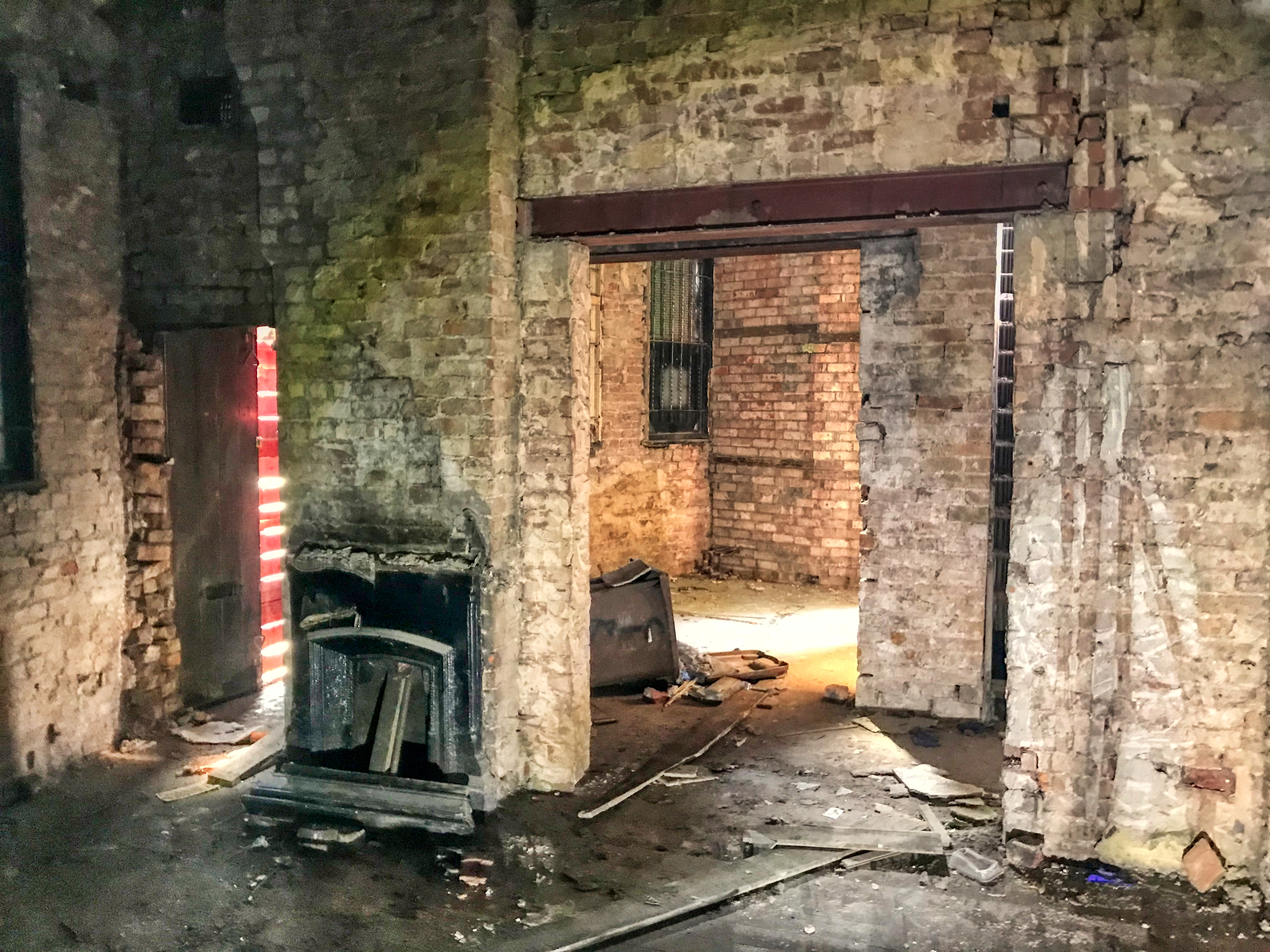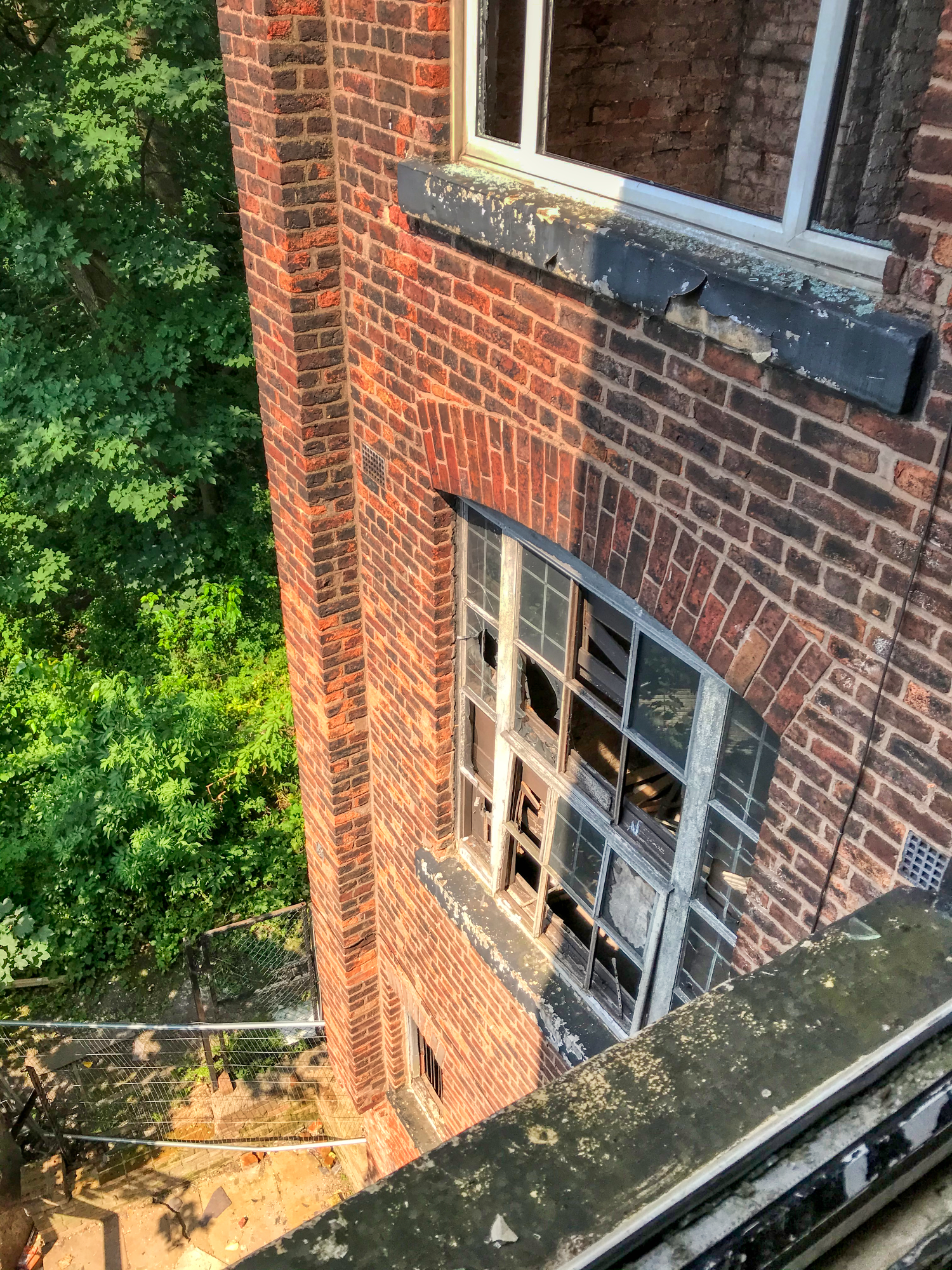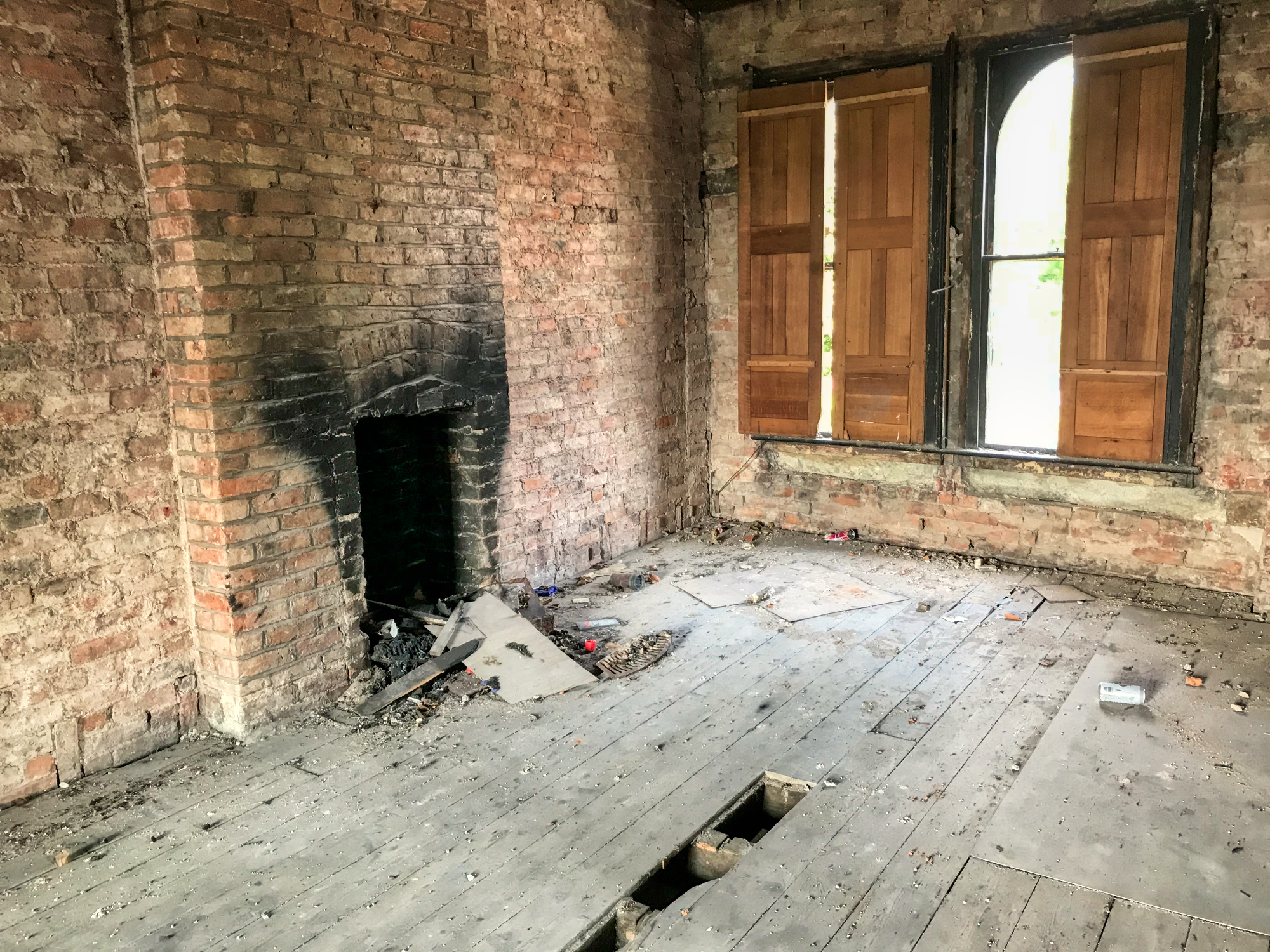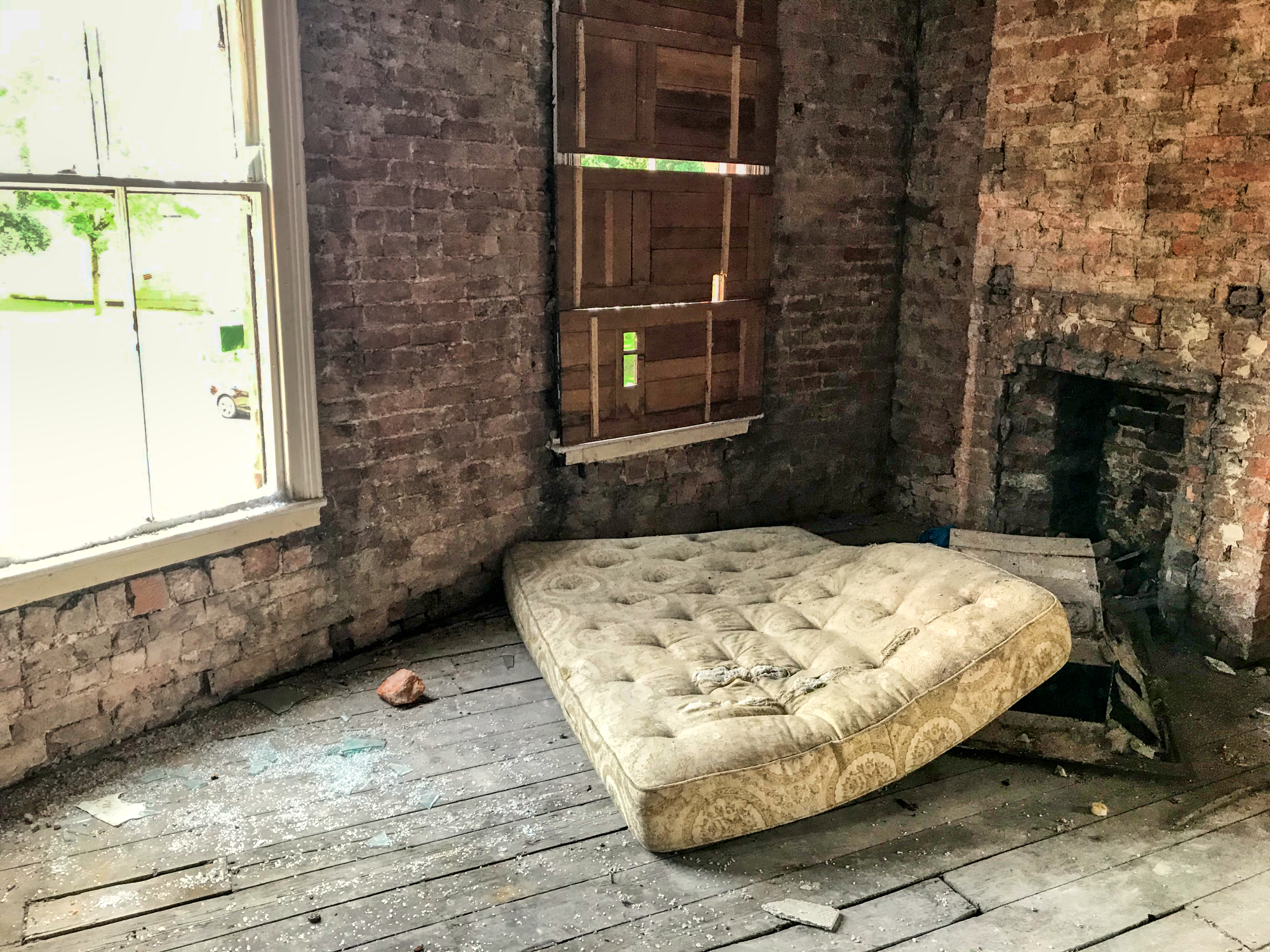 If the windows were not all smashed then it could make a decent home for those without one. Someone has tried to sleep here.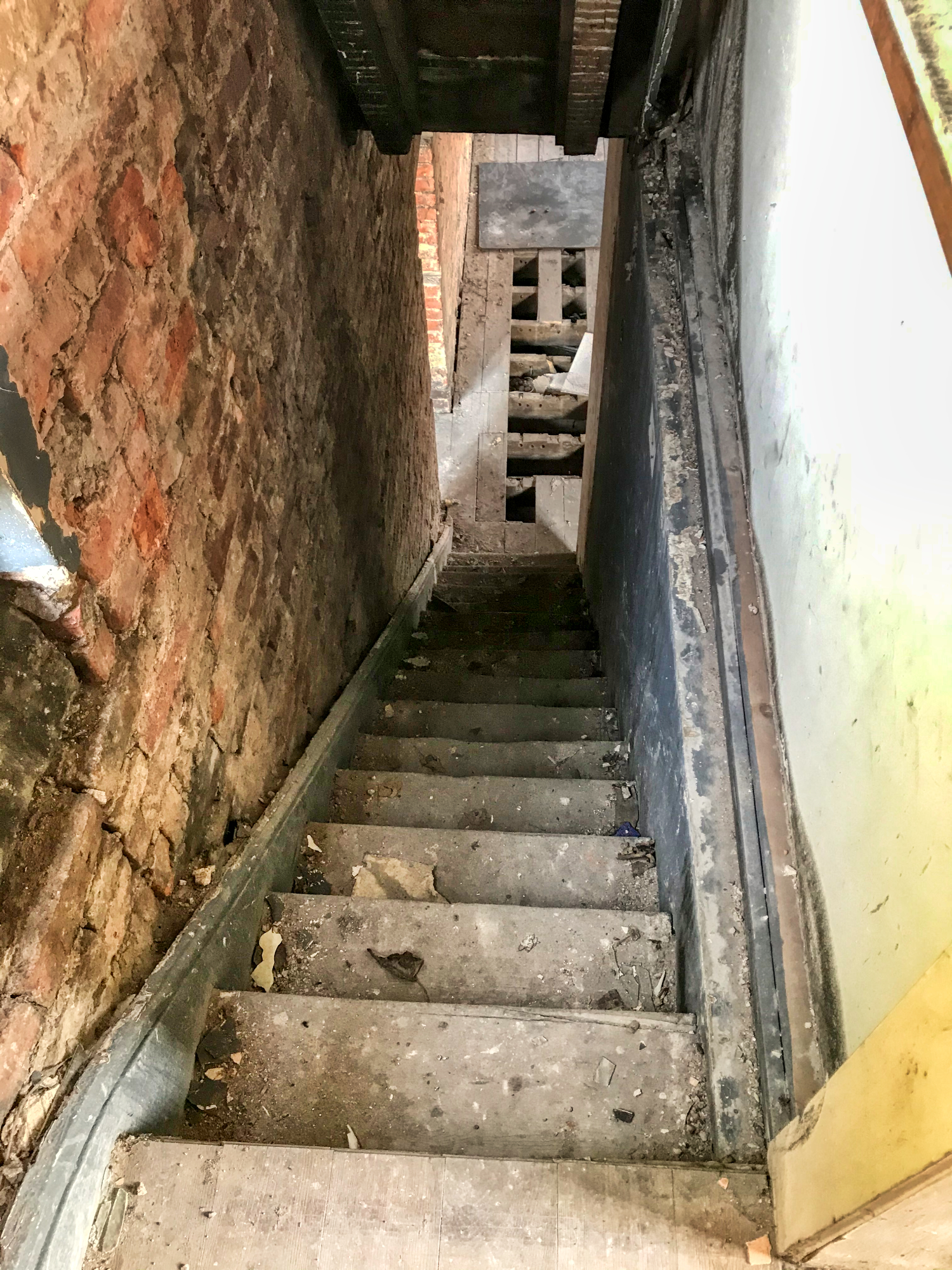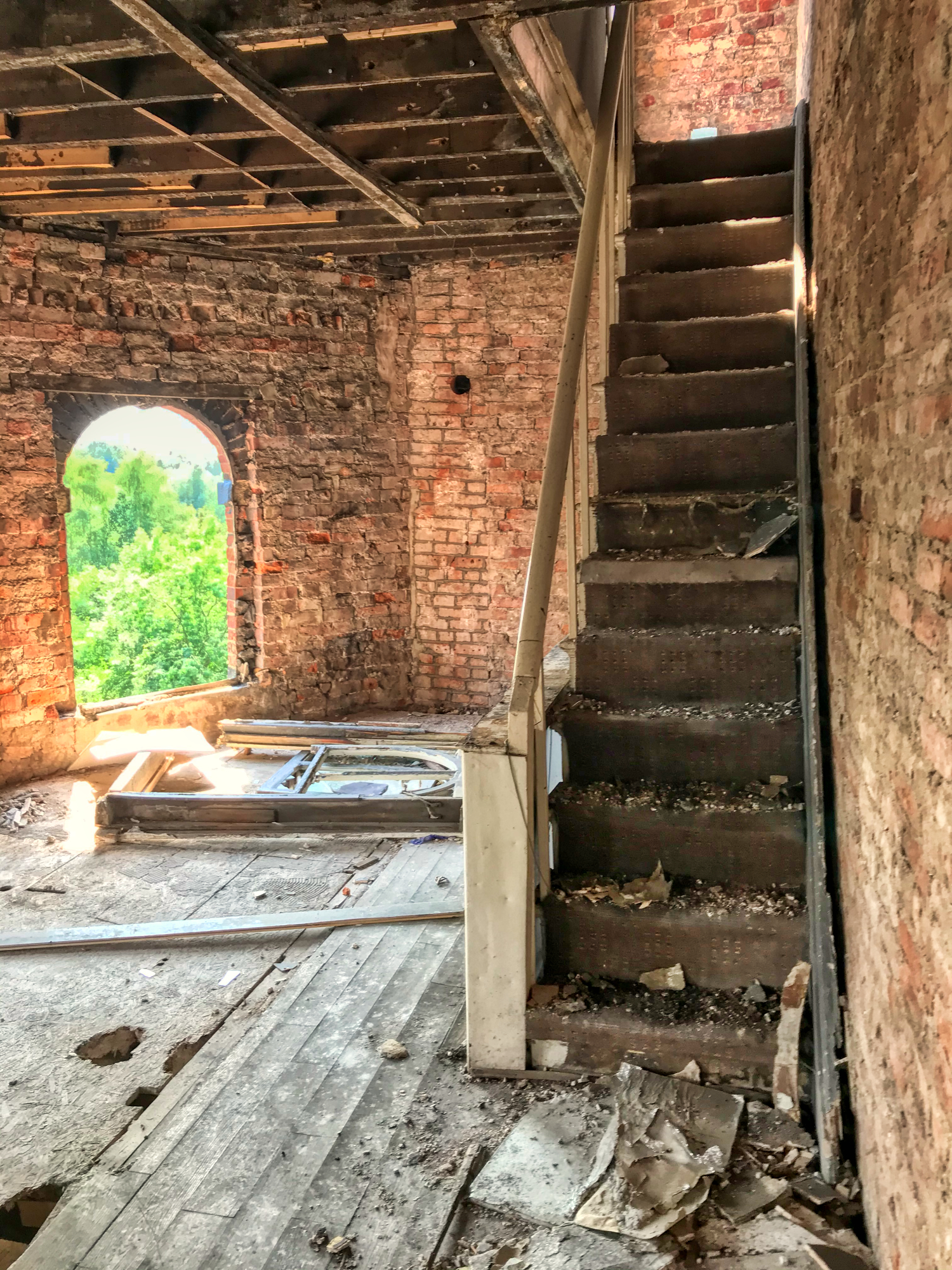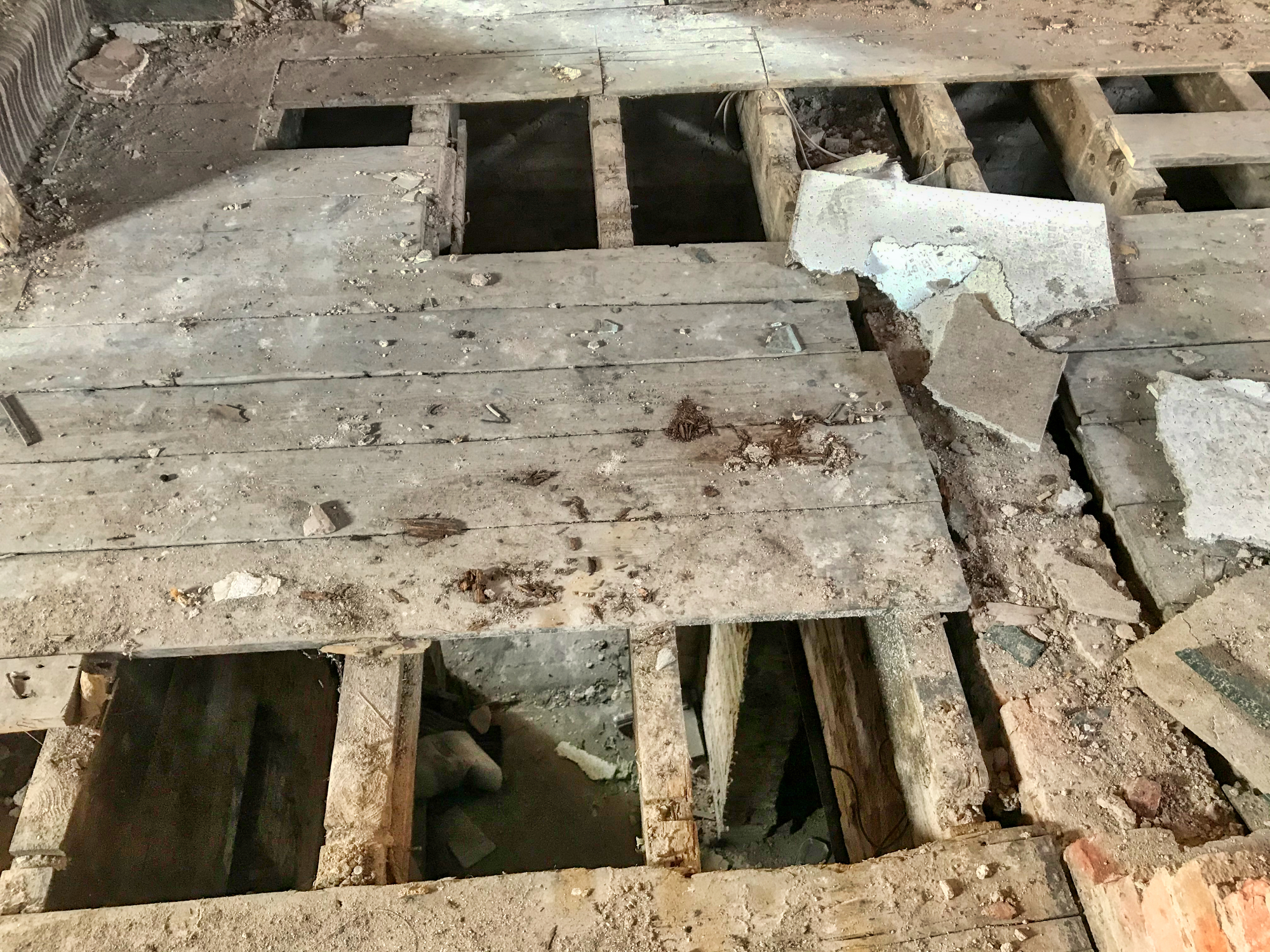 The floors were getting dodgier by the floor with large gaping holes now to be avoided. That drop may look shallow, but it's not!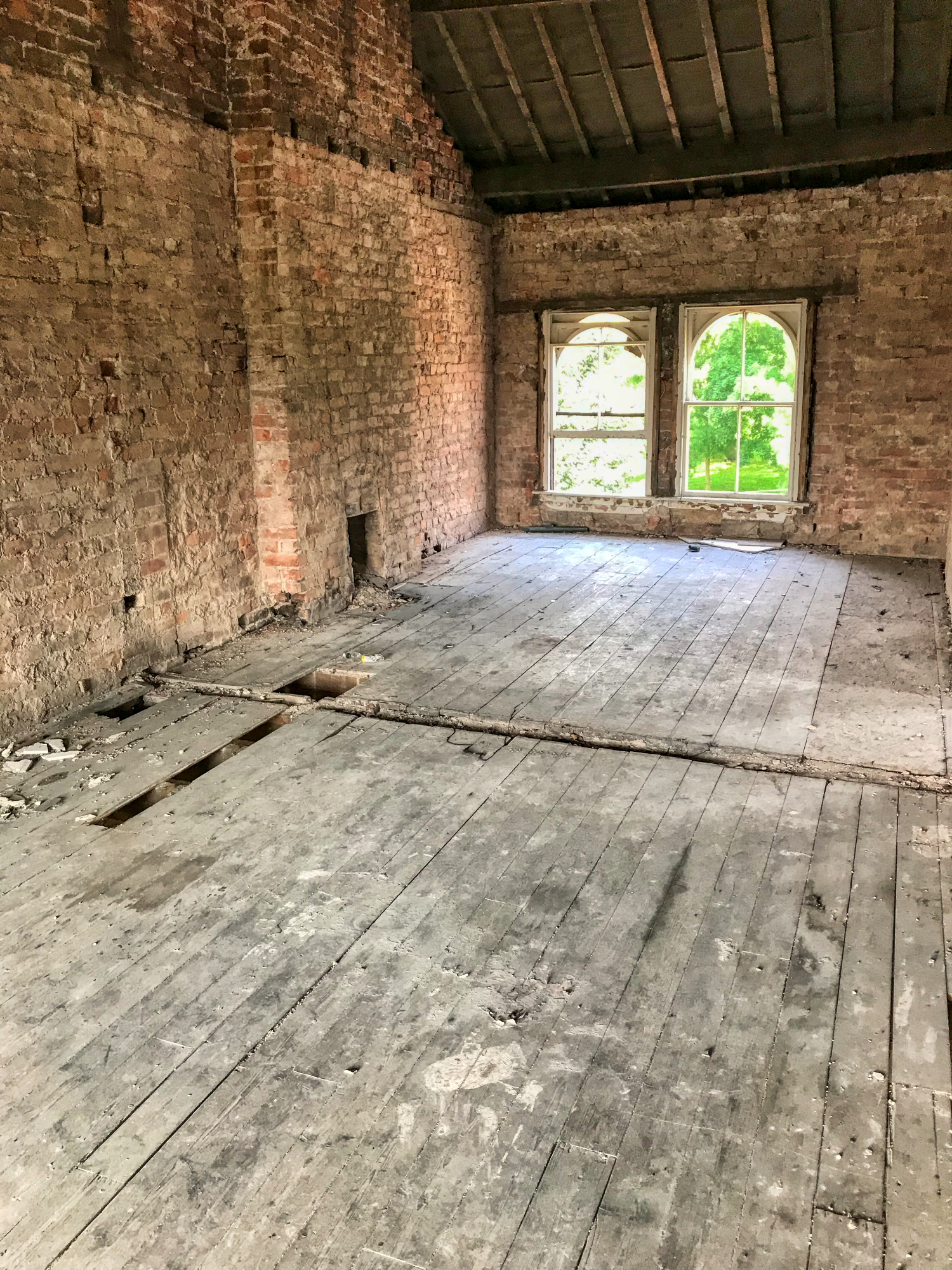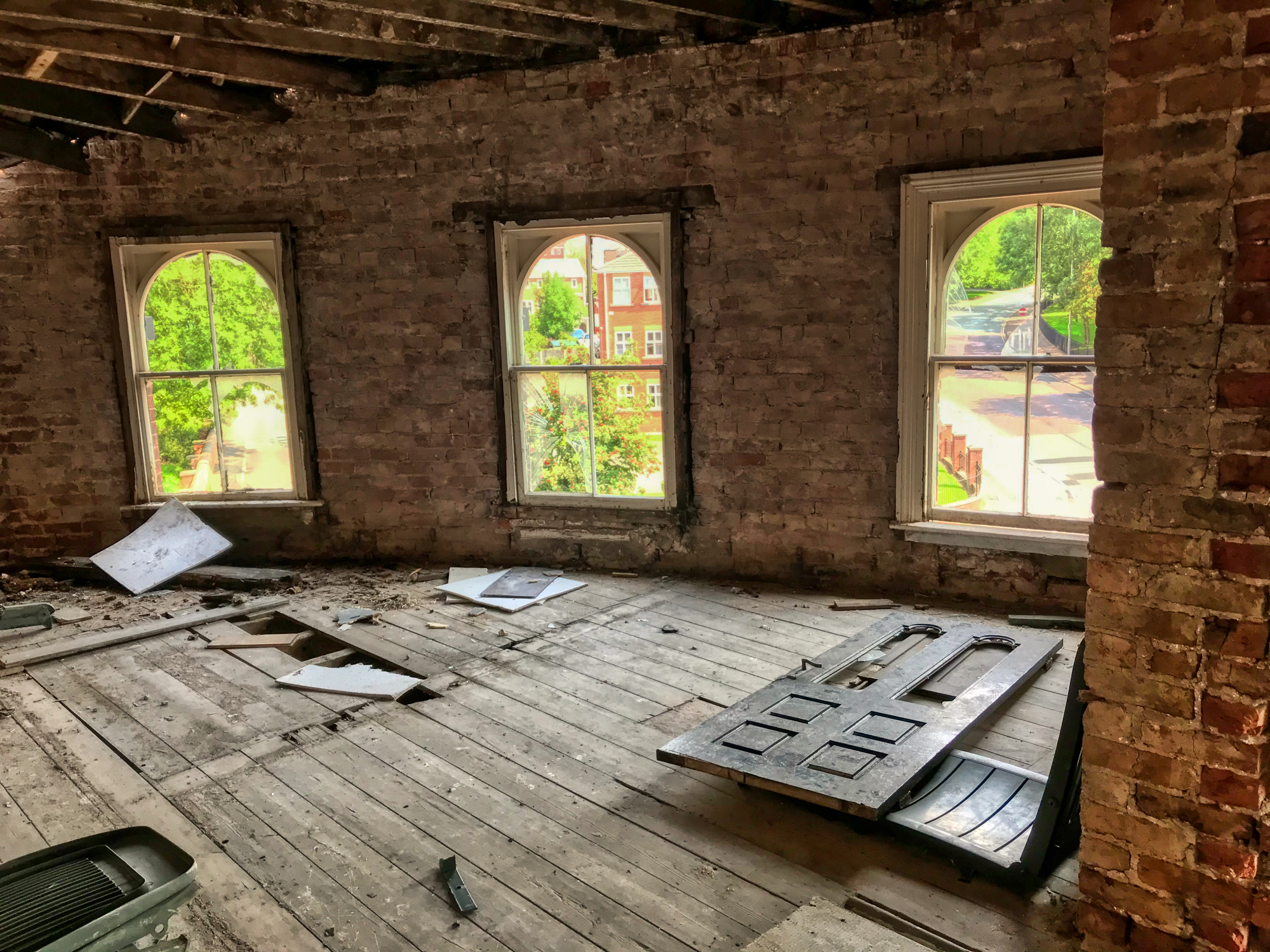 Just look at the style of this. It would make for great apartments. Maybe the price was too steep to attract developers?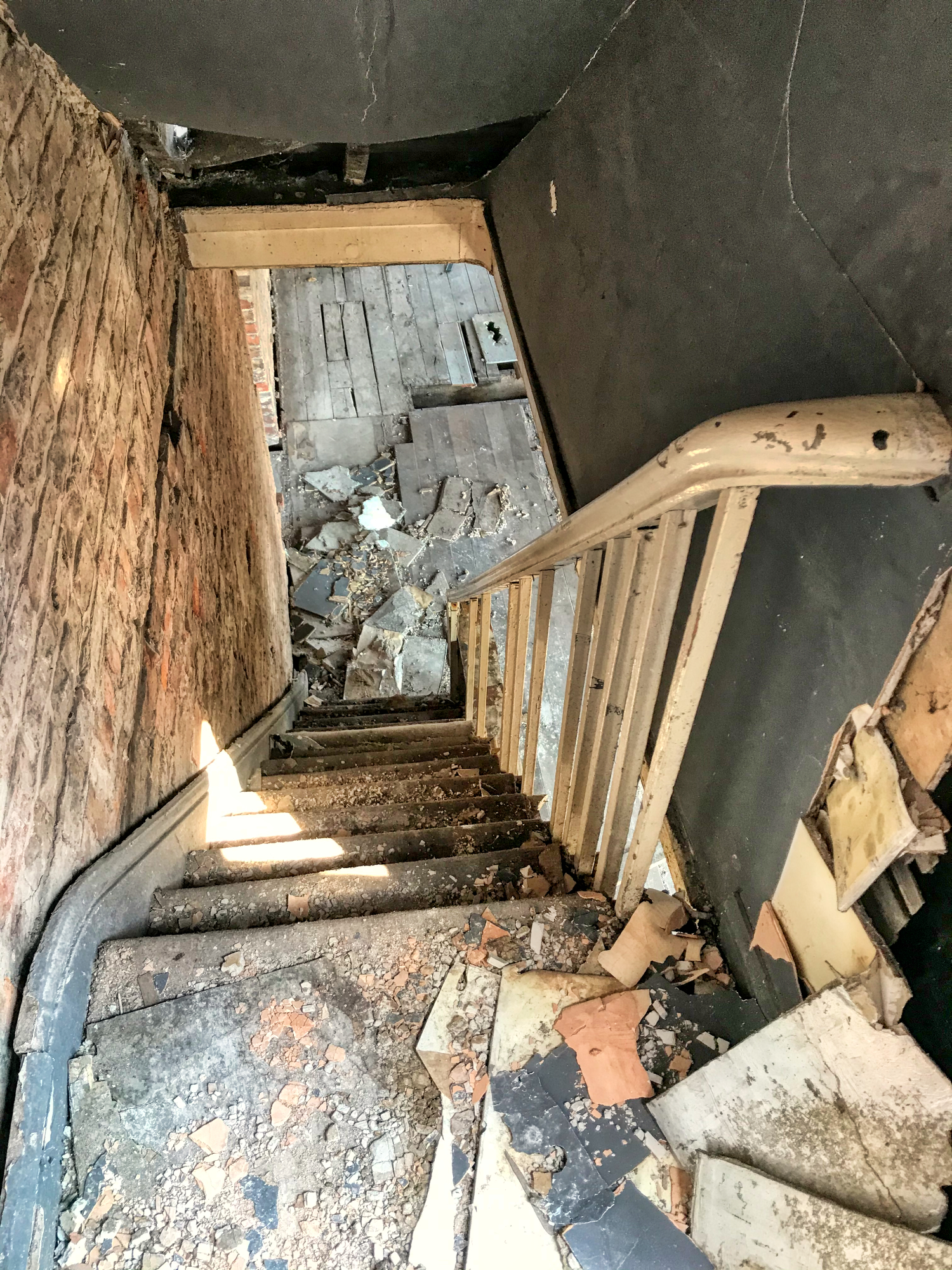 The staircases were getting skinnier by the staircase, with @dizzydiscovery refusing to climb the final one that led to the roof.
I was cautious about sticking my head too far out as there is a busy road next to The Hellfire Club, and it would be my bad luck for some cops to be driving past at that moment.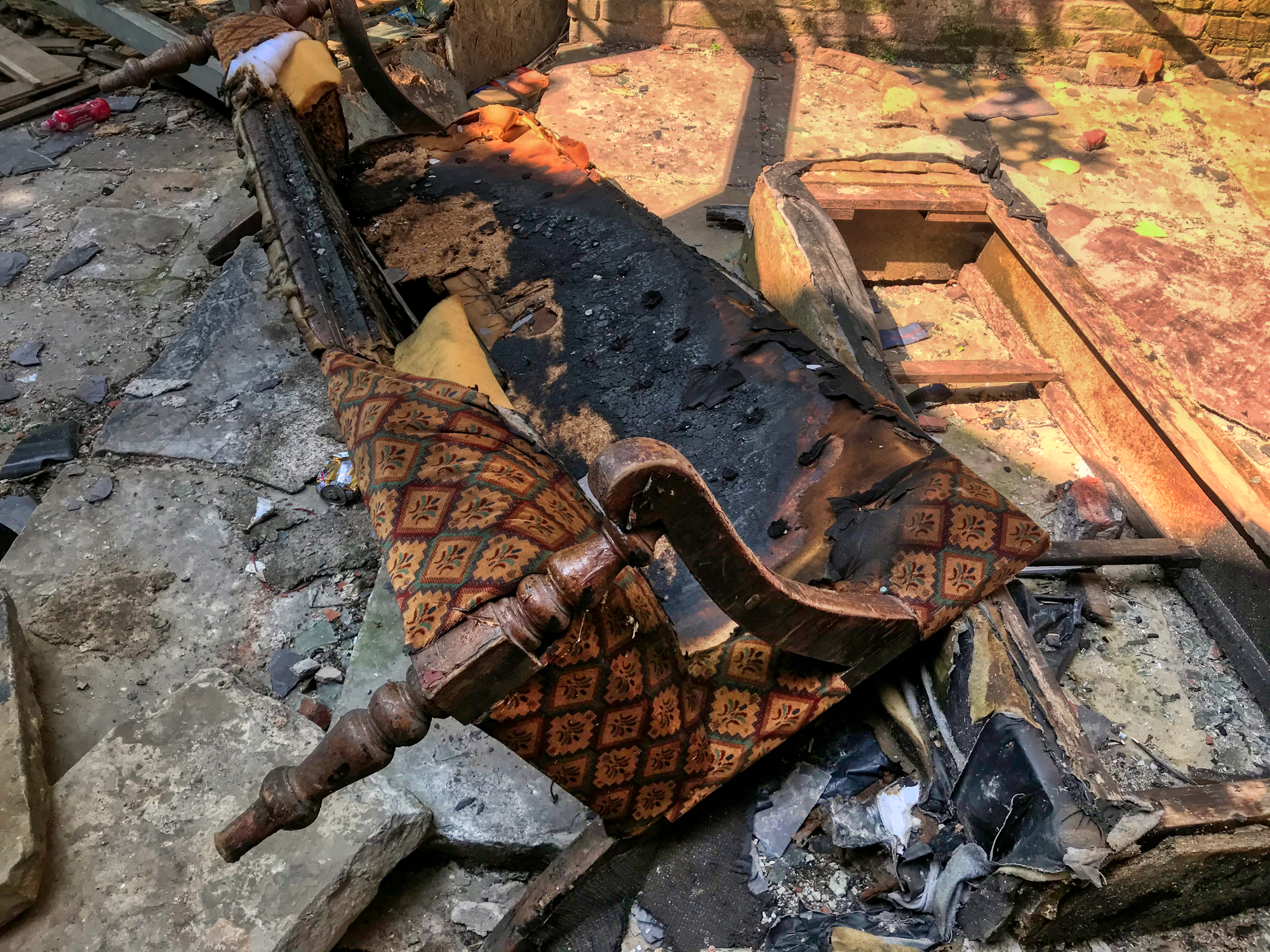 …'this partially burned sofa was the only evidence I could find of the 2019 fire'…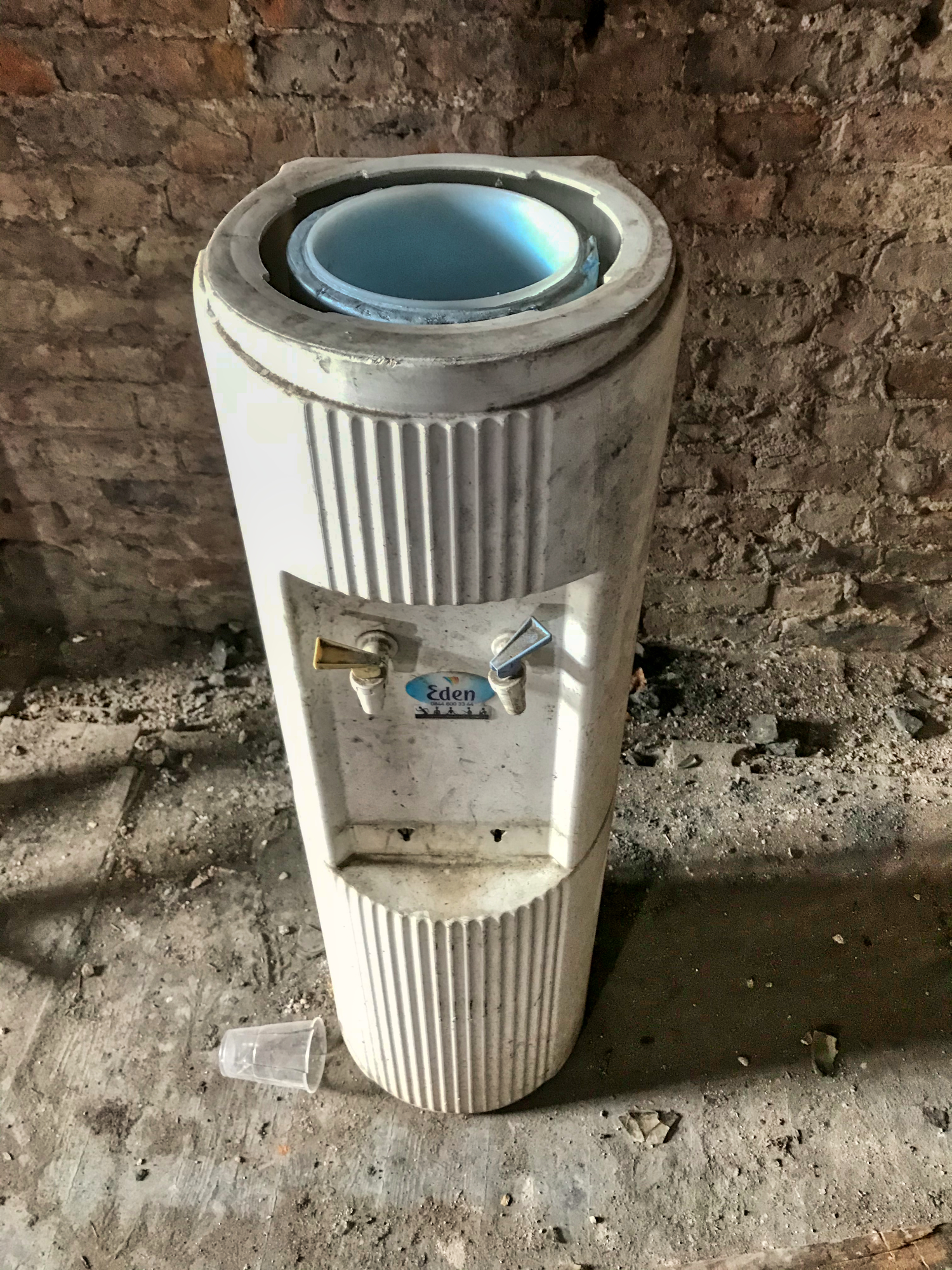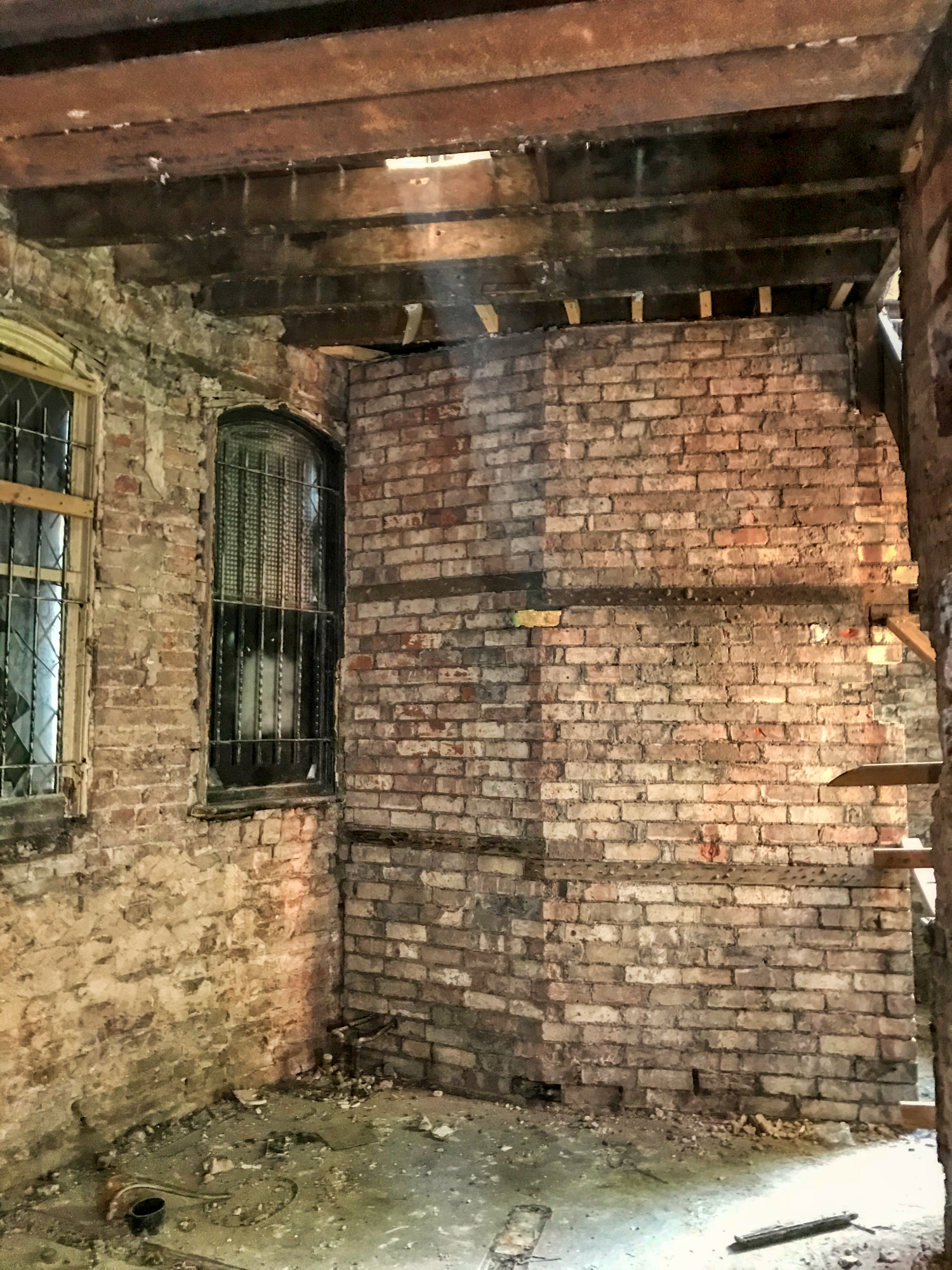 Clambering down the stairs we left The Hellfire Club a little disappointed about its bareness, and I remember feeling shocked to hear it was a burned ruin just a week later from another explorer.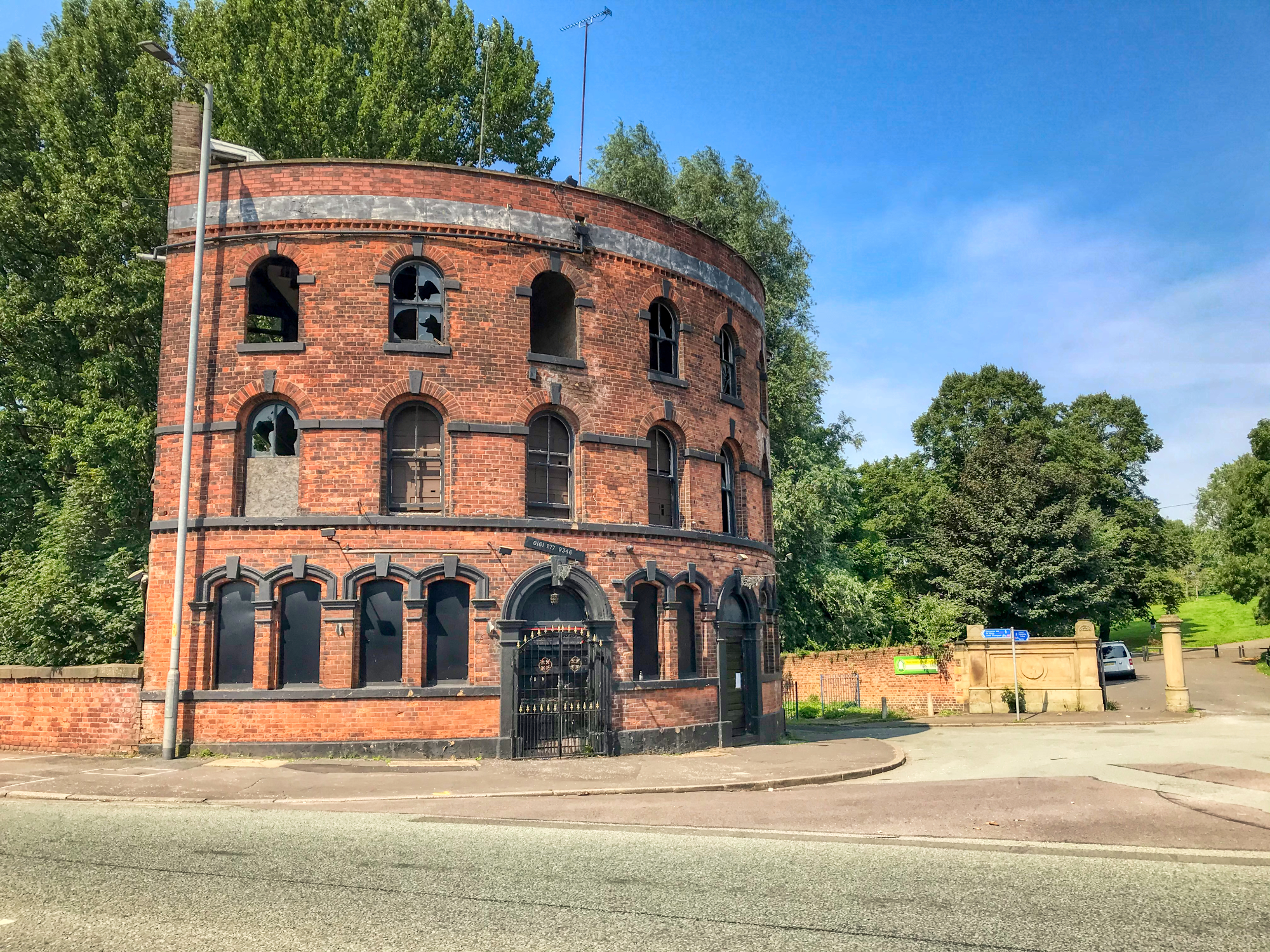 For some reason, the fire of August 2020 news is not to be found on the internet. I find that strange.

Do you like posting your Urbex content and photography for FREE on Facebook and YouTube? I like to get some form of reward for my work and every time I create I do just that. Take a look at The Urbex Community on HIVE.
If you want to keep creating for FREE then ignore what you are reading. If you want to be like me and gain something other than BUGGER ALL for your work then click here and learn about posting on the HIVE blockchain.

Earn FREE EOS from Coinbase by taking partaking in a simple quiz here
Earn currency while you play brewing virtual beer with CryptoBrewMaster
Earn currency while you play and become a global Rock Star with Rising Star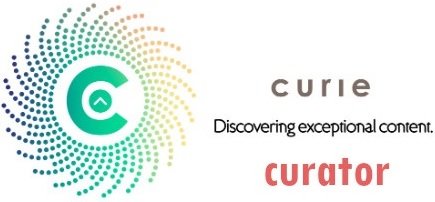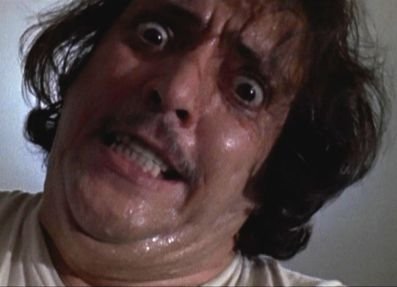 If you found this article so invigorating that you are now a positively googly-eyed, drooling lunatic with dripping saliva or even if you liked it just a bit, then please upvote, comment, rehive, engage me or all of these things.
---
---