Tales of the Urban Explorer: The Hole in the Wall
It was mid-December and I was not up for exploring. I don't explore during the cold months for the following reasons: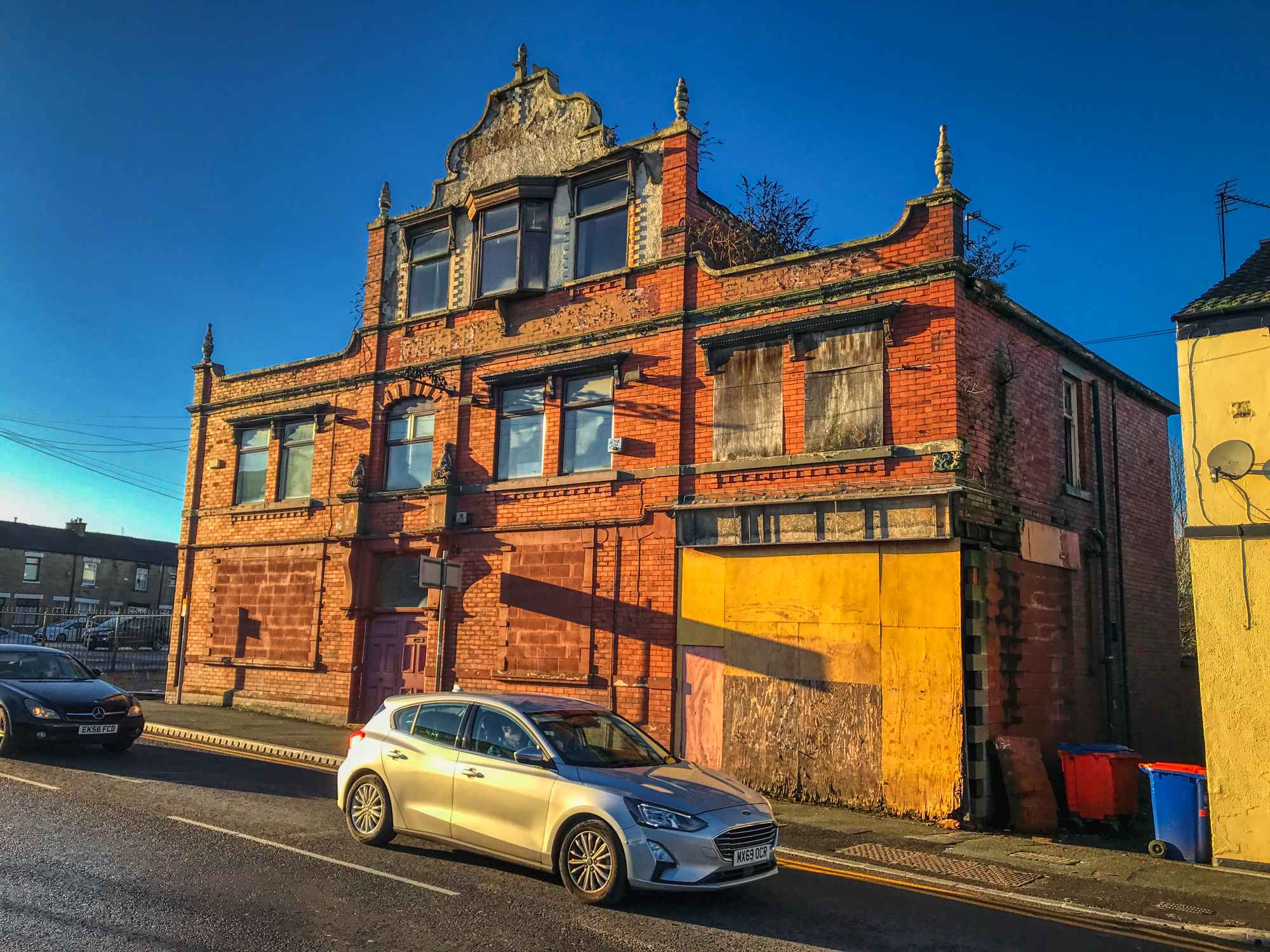 My fingers turn to ice, the ground is constantly wet, it rains even more than during the summer months, your feet get pissed through and the trees lose their leaves.
'the trees lose their leaves?'
I work incognito, and if there are no leaves then everyone sees.
'I was shit at poetry during my schooldays.' - further down you can read about other things that are 'really shit'.
"St Thomas is open proper, we need to go like NOW", an insistent @anidiotexplores was telling me via messaging.
While it did irritate me that my last visit to this church was not a complete success, it didn't feel like enough to drag me out.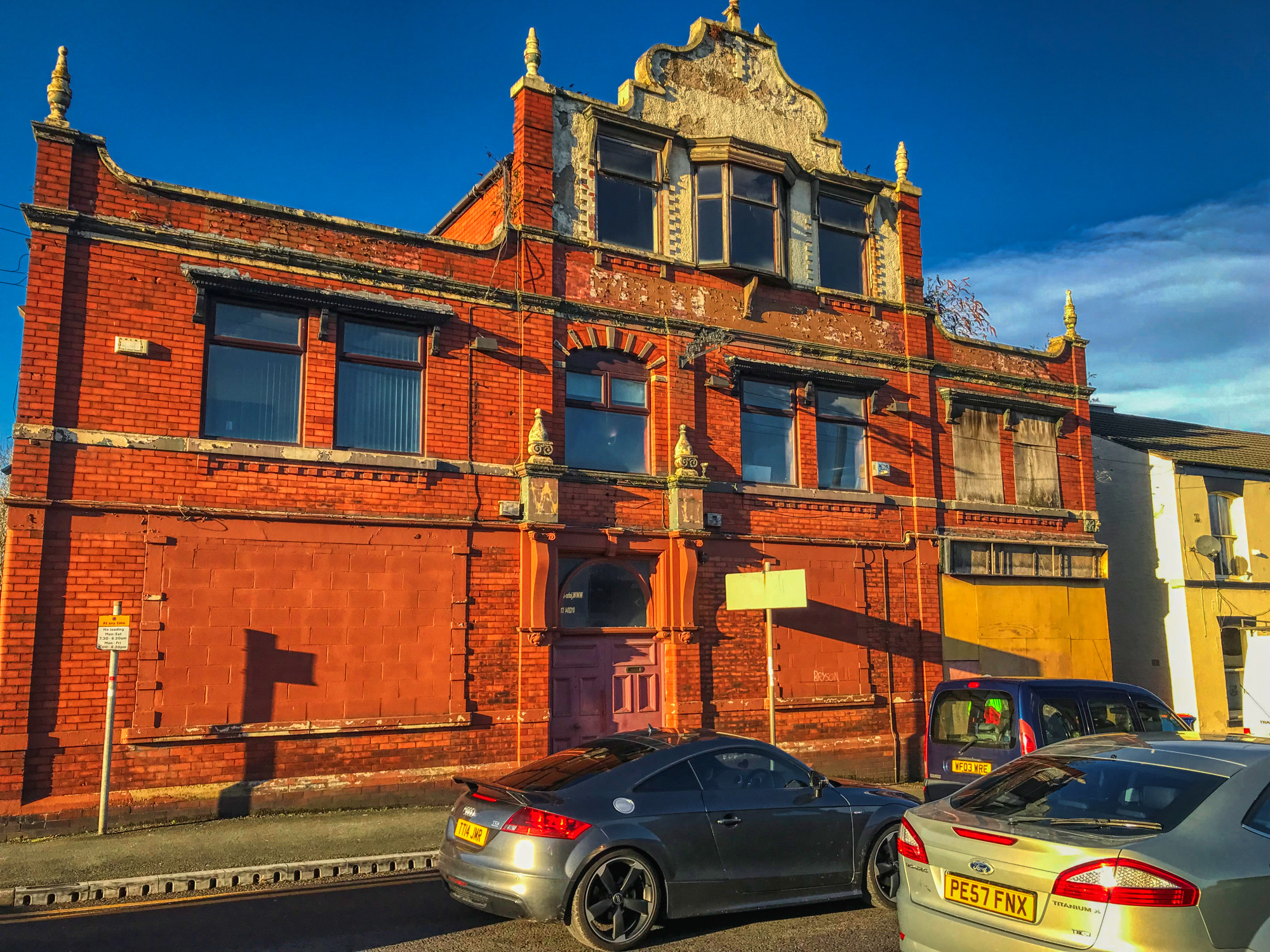 Still, I had not been out since October and was feeling the cold turkey. It was a trek just for a single notch on the bedpost and the sun was shining.
…but this post is not about St Thomas Church, it's what happened on the way.
..."That looks suspect"...
@anidiotexplores was motioning to a typical ancient British building, brimming with neglect but standing proud next to a bustling traffic light junction.

'decoratingcentres.co.uk' is gone. Perhaps if they had the foresight to remove the 'space' in the URL people could actually find it (if and when it existed).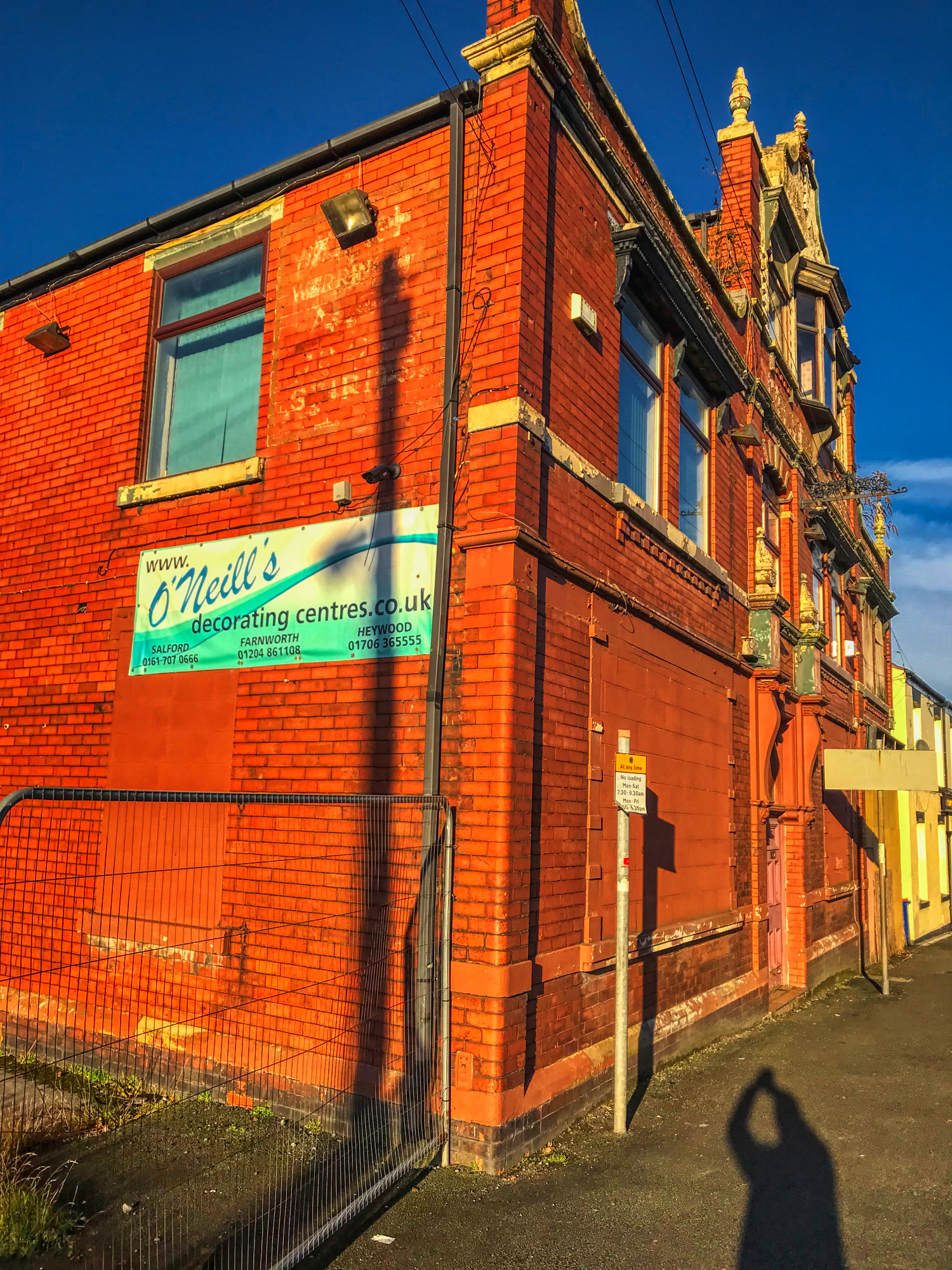 O'Neill's Decorating Centres still exist and are operational..., just not here.
No matter how much I tried I could not get an external without cars being in my shot. Fucking annoying I tell you, just like the shadow you see above.
It didn't take long to notice the 'Hole in the Wall', or should I say the gap in the corner.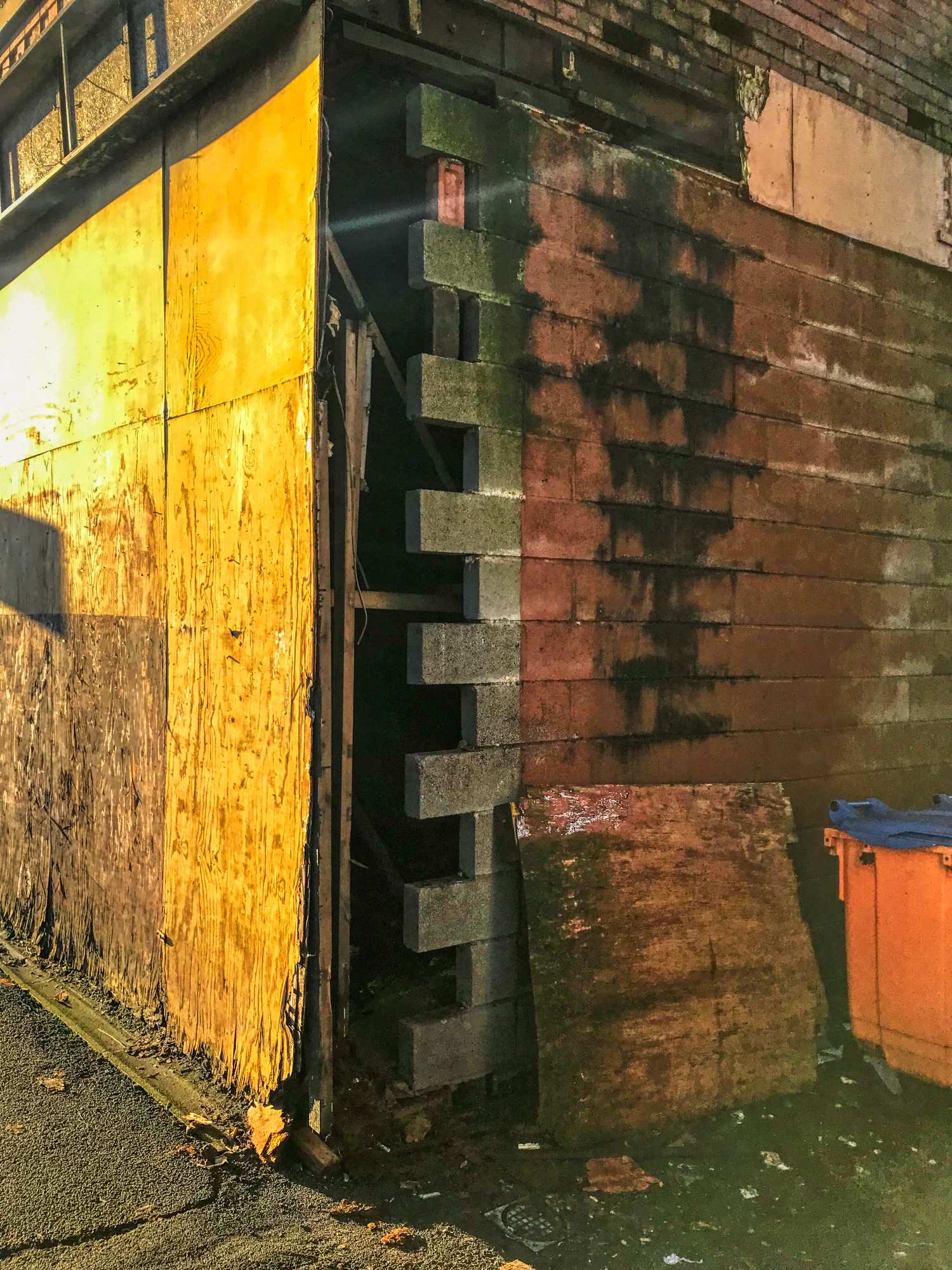 O'Neill's Decorating Centres had tried to layer several large pieces of wood over their shop front but hadn't gone quite far enough.
My comrade was through the gap in seconds with me gaining a few scrape marks on my midriff. It was either wood scrapes with the odd nail for good measure or brick marks.
"This looks like a right bag of shit"
What could I expect in deep midwinter with a pass-by ex-store front?
…'a bag of cartel-drug money inside would have been a bonus, it has yet to happen'…
I think I am watching too much Ozark.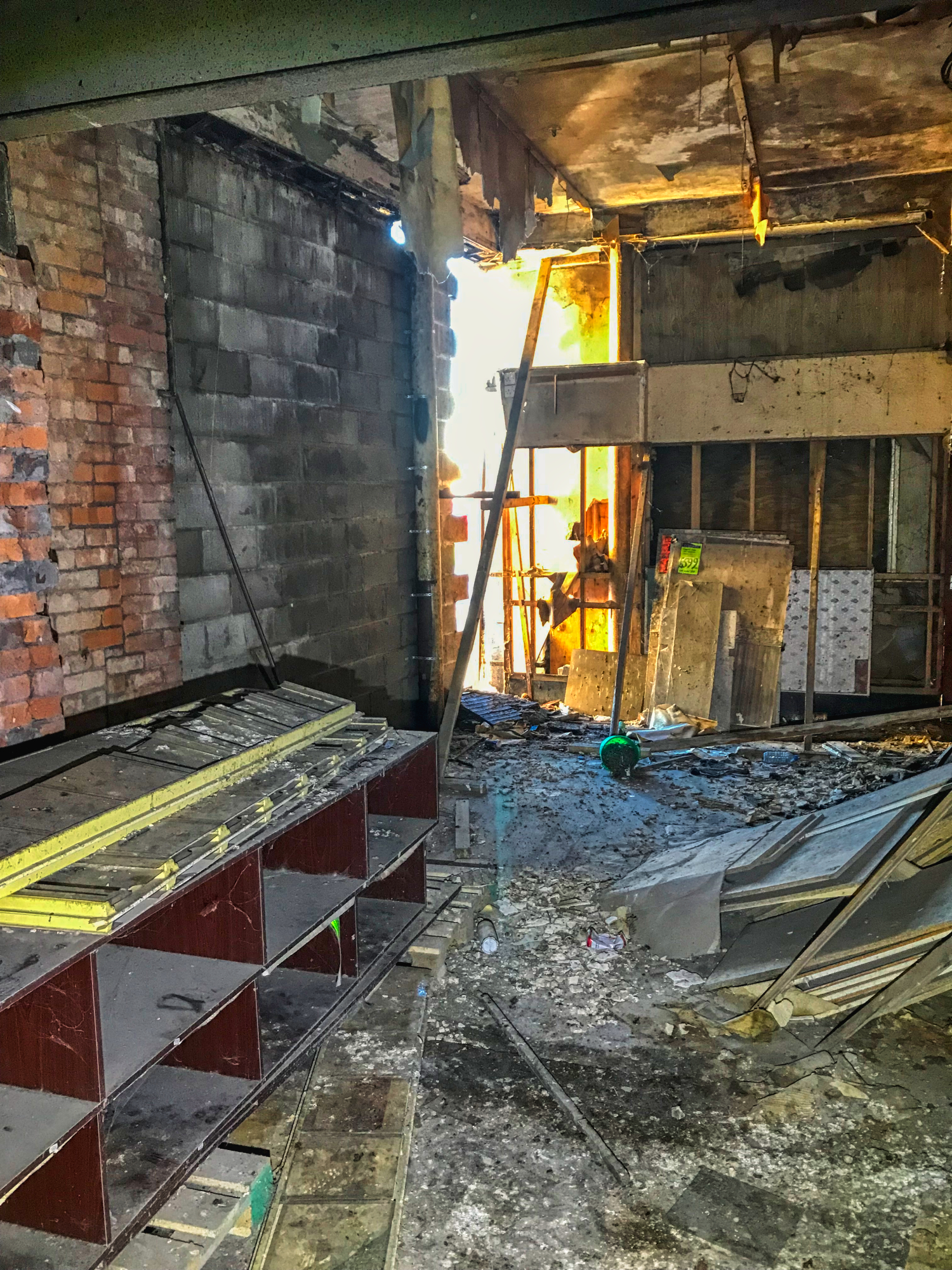 Inside was gloomy, dirty, and dark but now I know this once did belong to 'O'Neill's Decorating Centre'.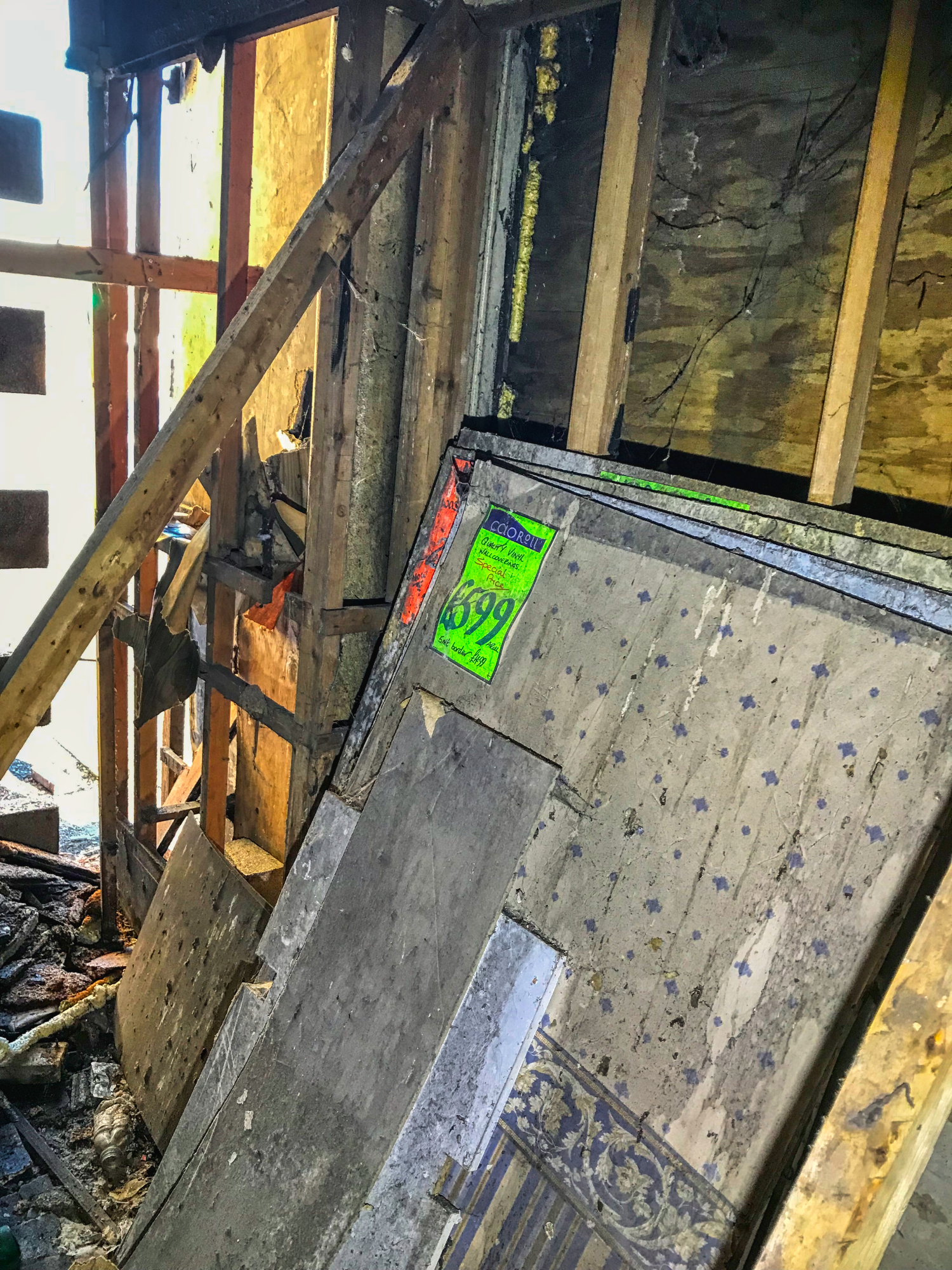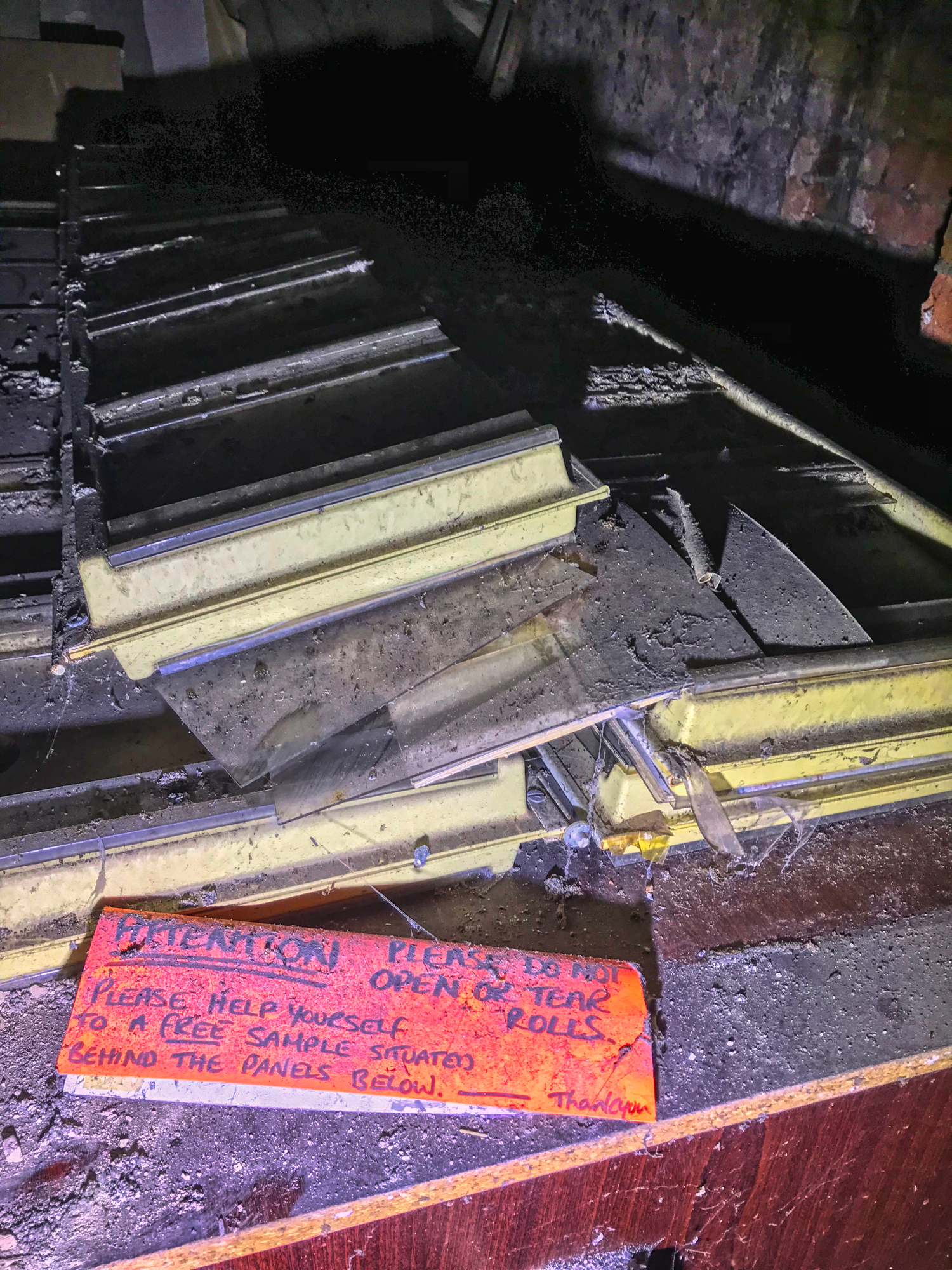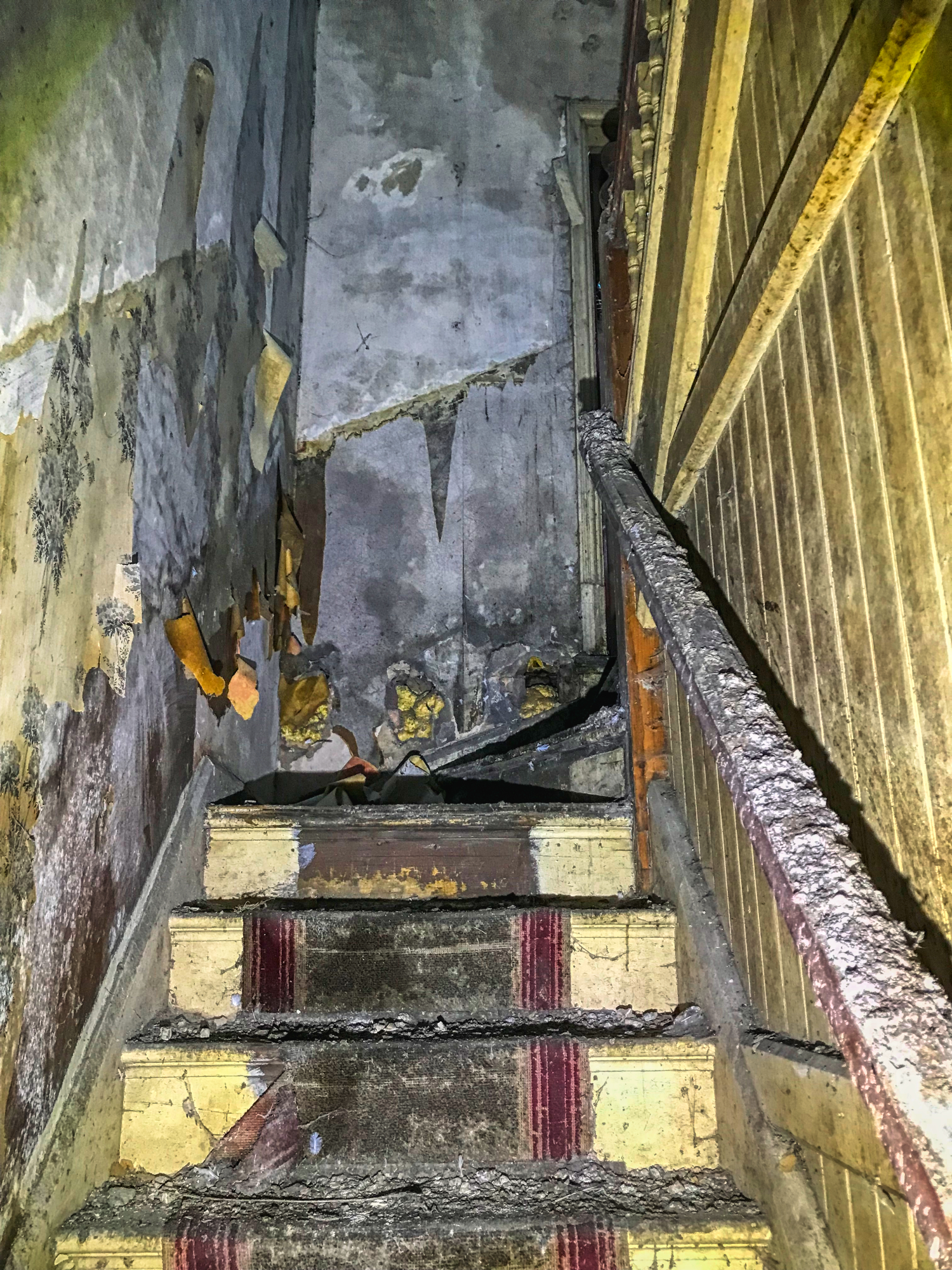 The large room downstairs was just that, a single room. We headed up the stairs in search of more excitement.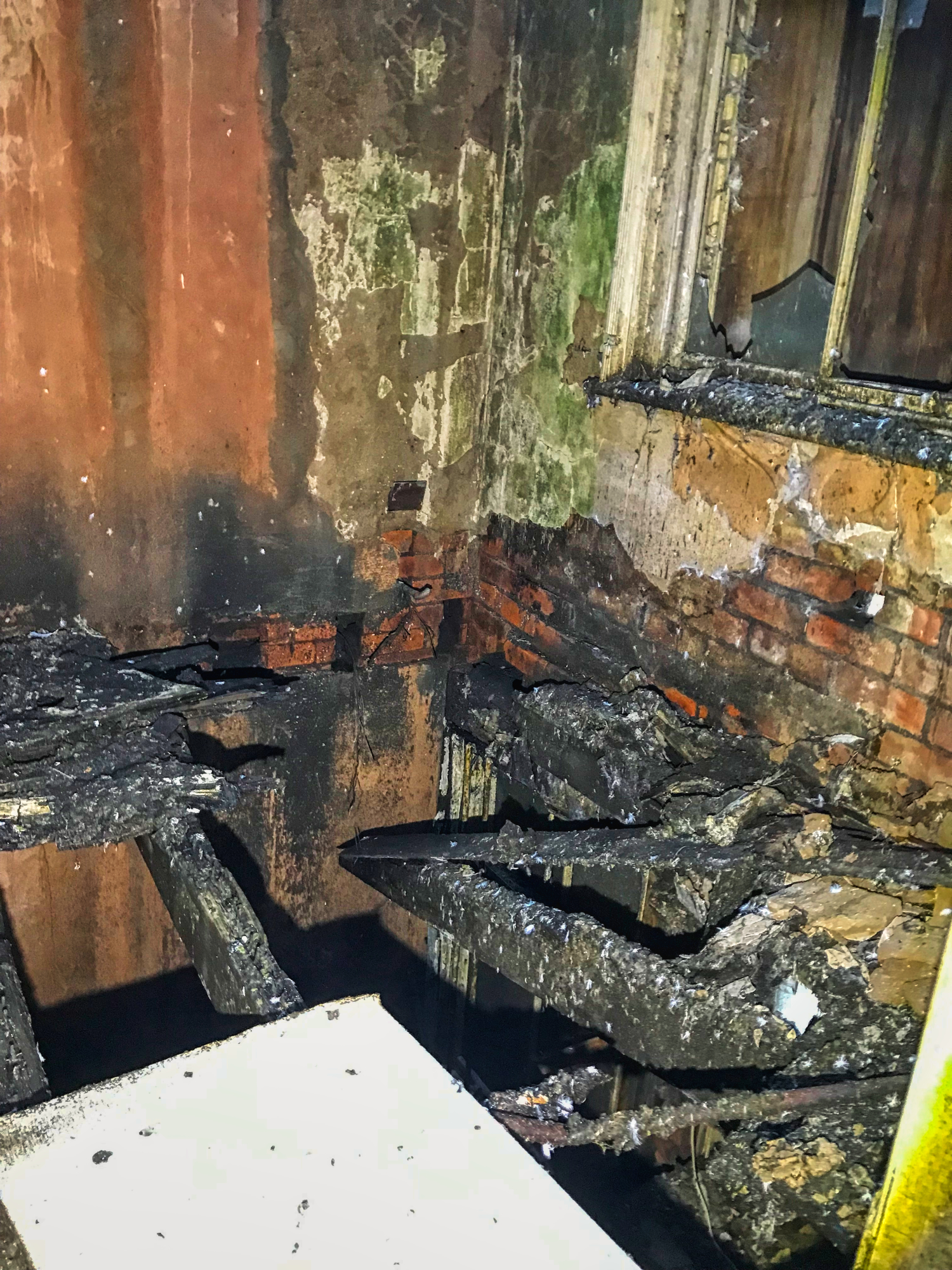 This room has been subject to arson. As there was fuck all in there we didn't fancy stepping on those blackened boards for sheer 'testing purposes.'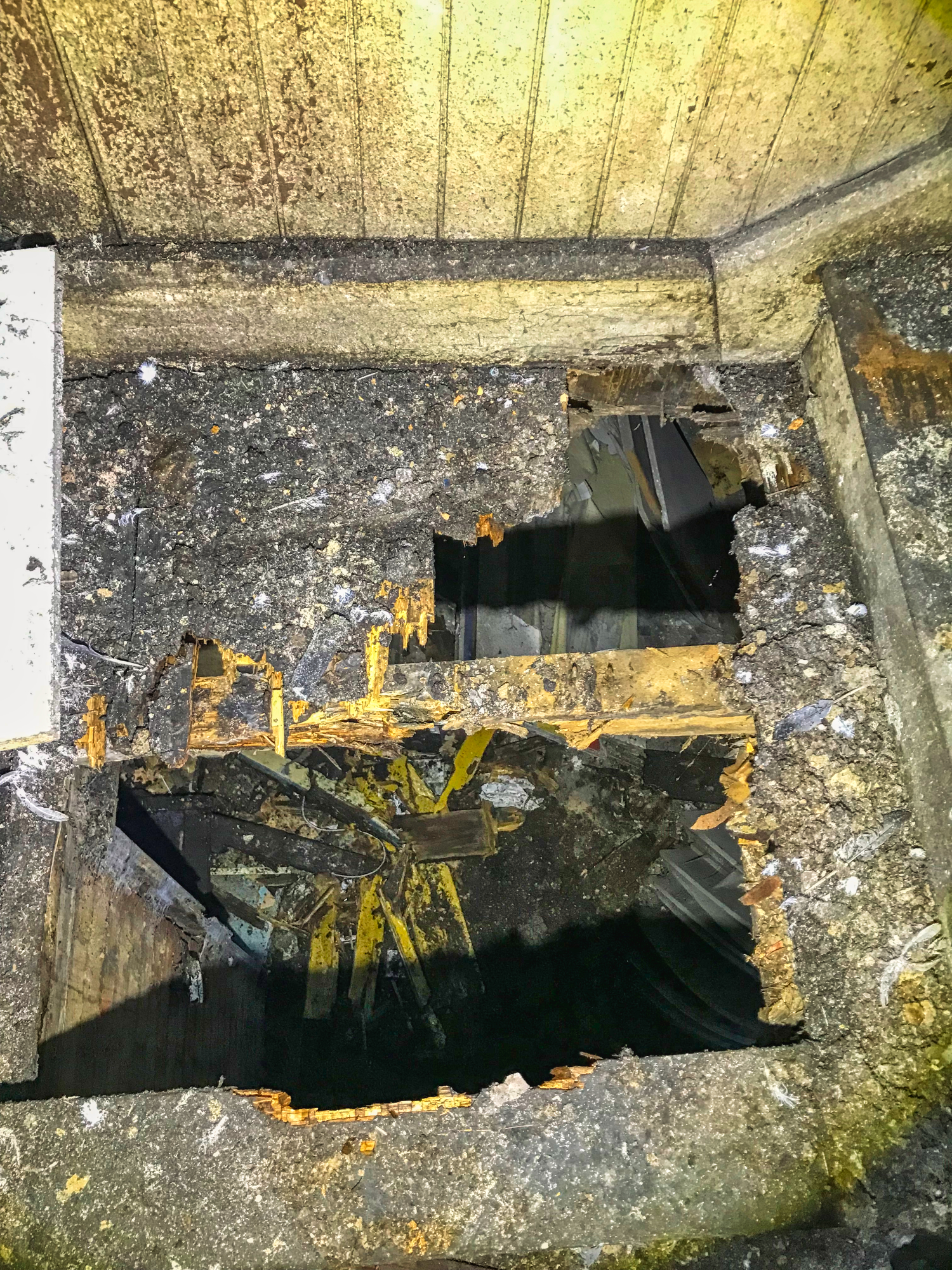 Had someone already fallen to their doom? We found no human remains down there so assumed not.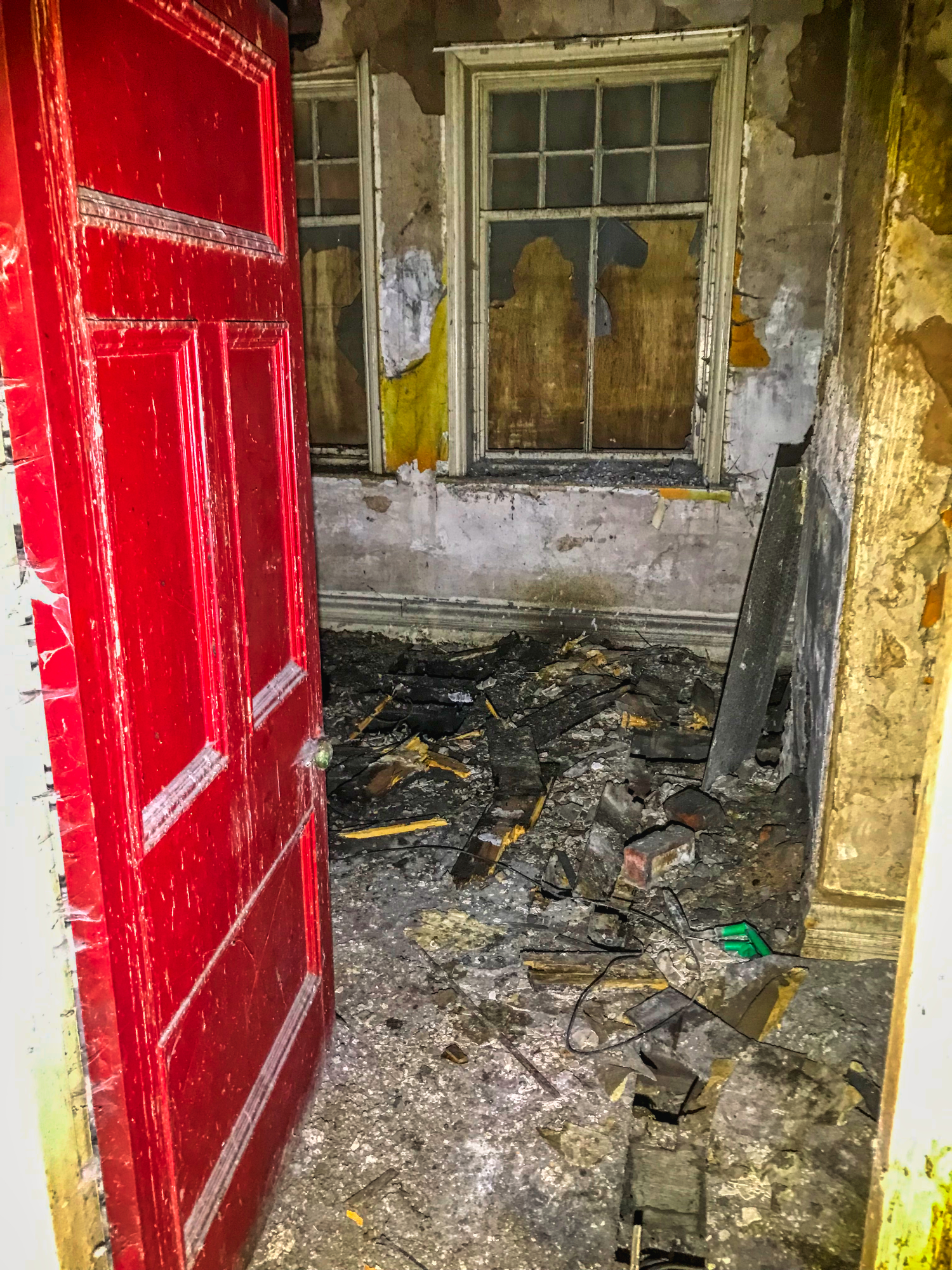 Reaching the top floor we searched for a way into the other parts of this building, but to no avail.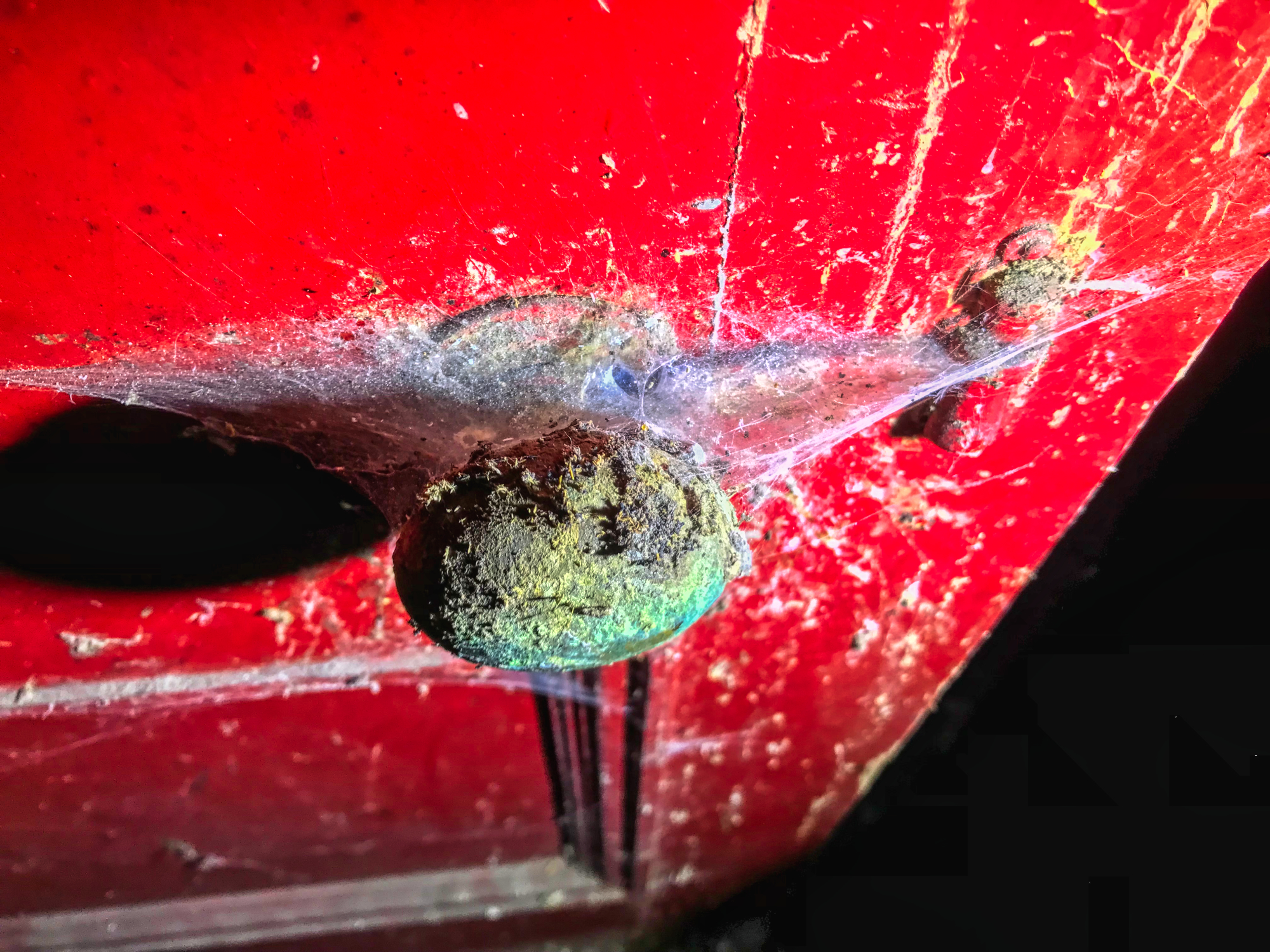 A red door with a highly cobwebbed handle was going to be the highlight of this exploration.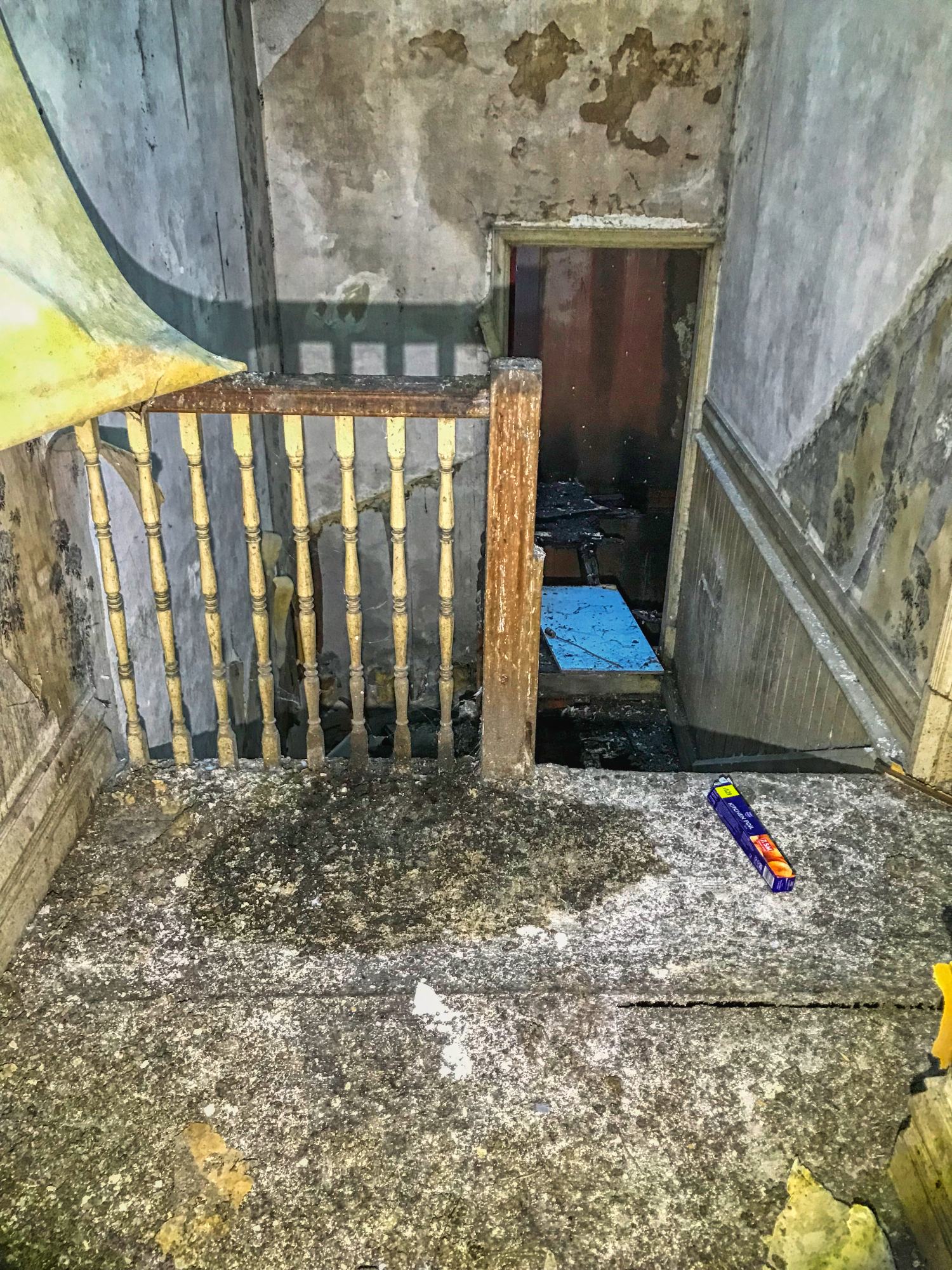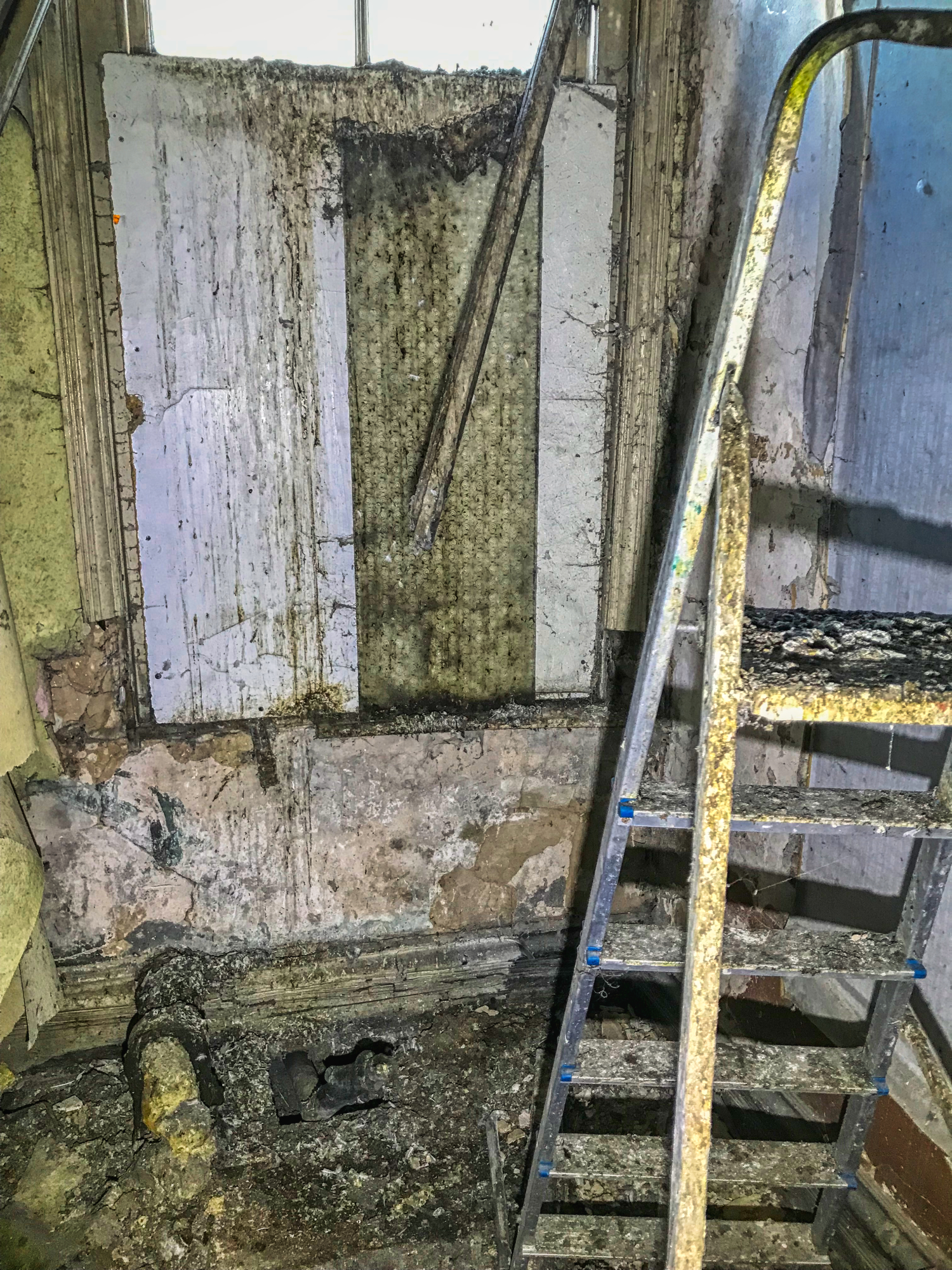 Unless you love pigeon-shit encrusted stepladders.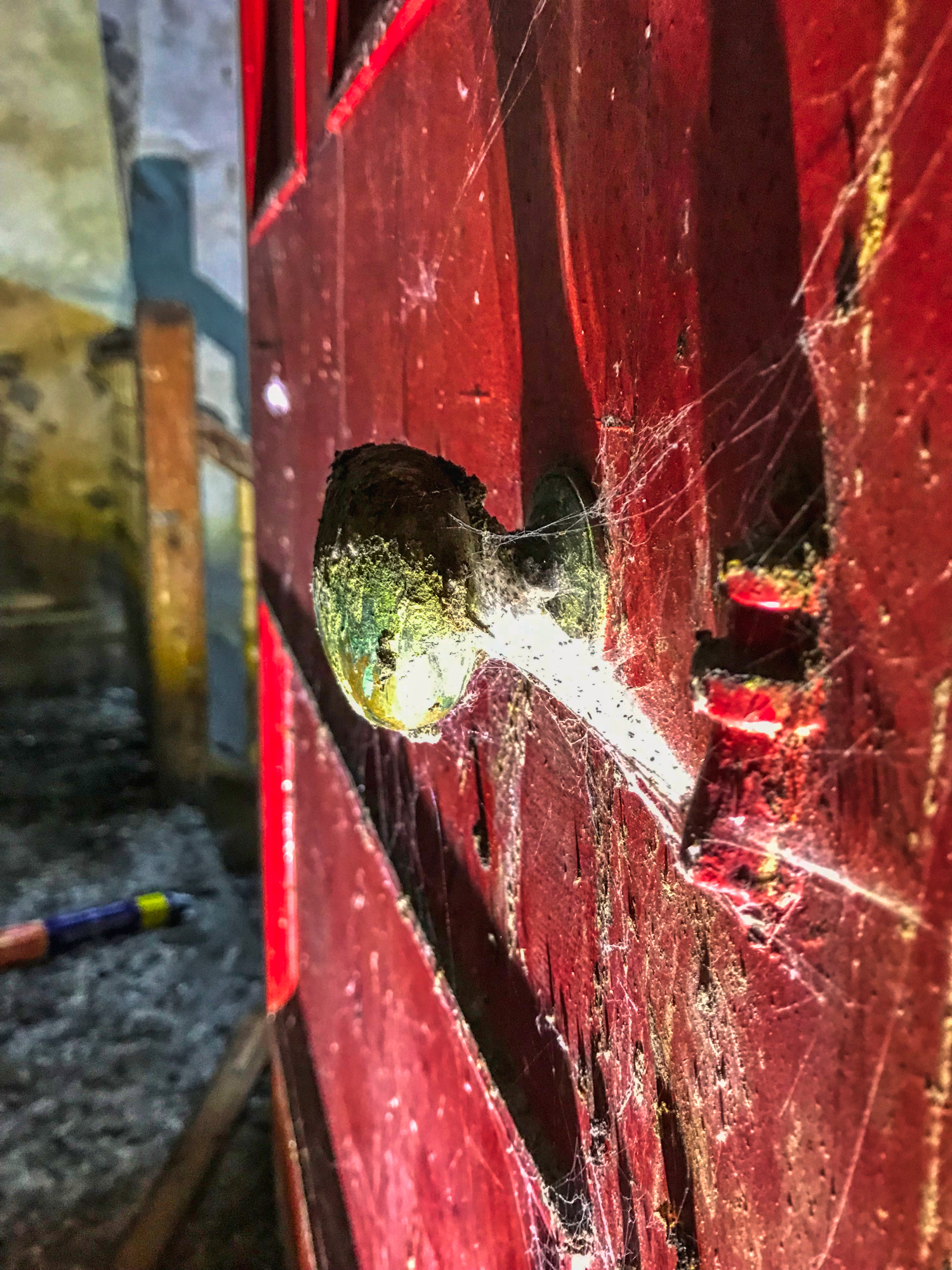 That knob was a sight to behold... and I'm straight.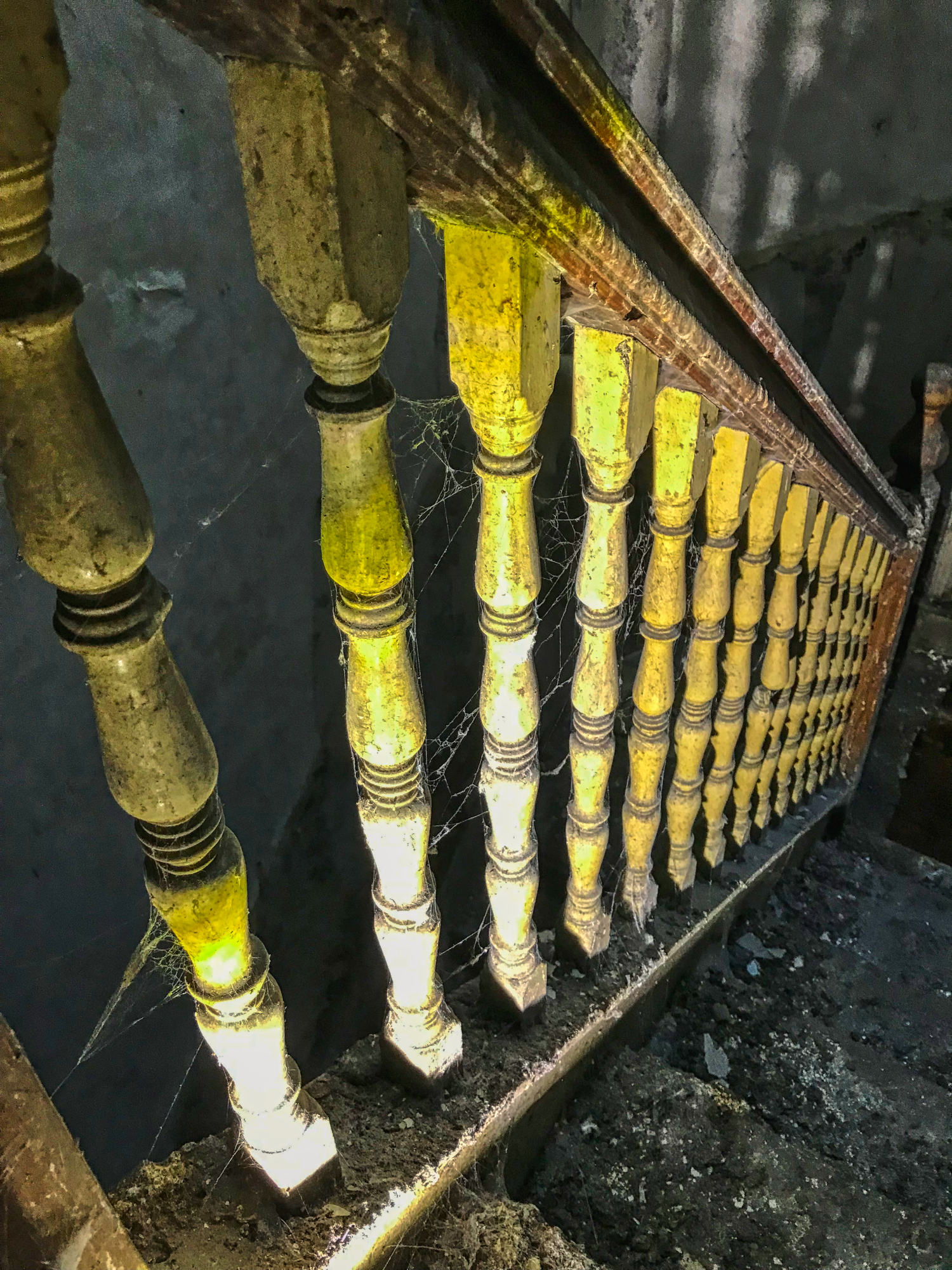 Take your time and you can always get a creepy-looking stairway handle complete with decaying spider webs.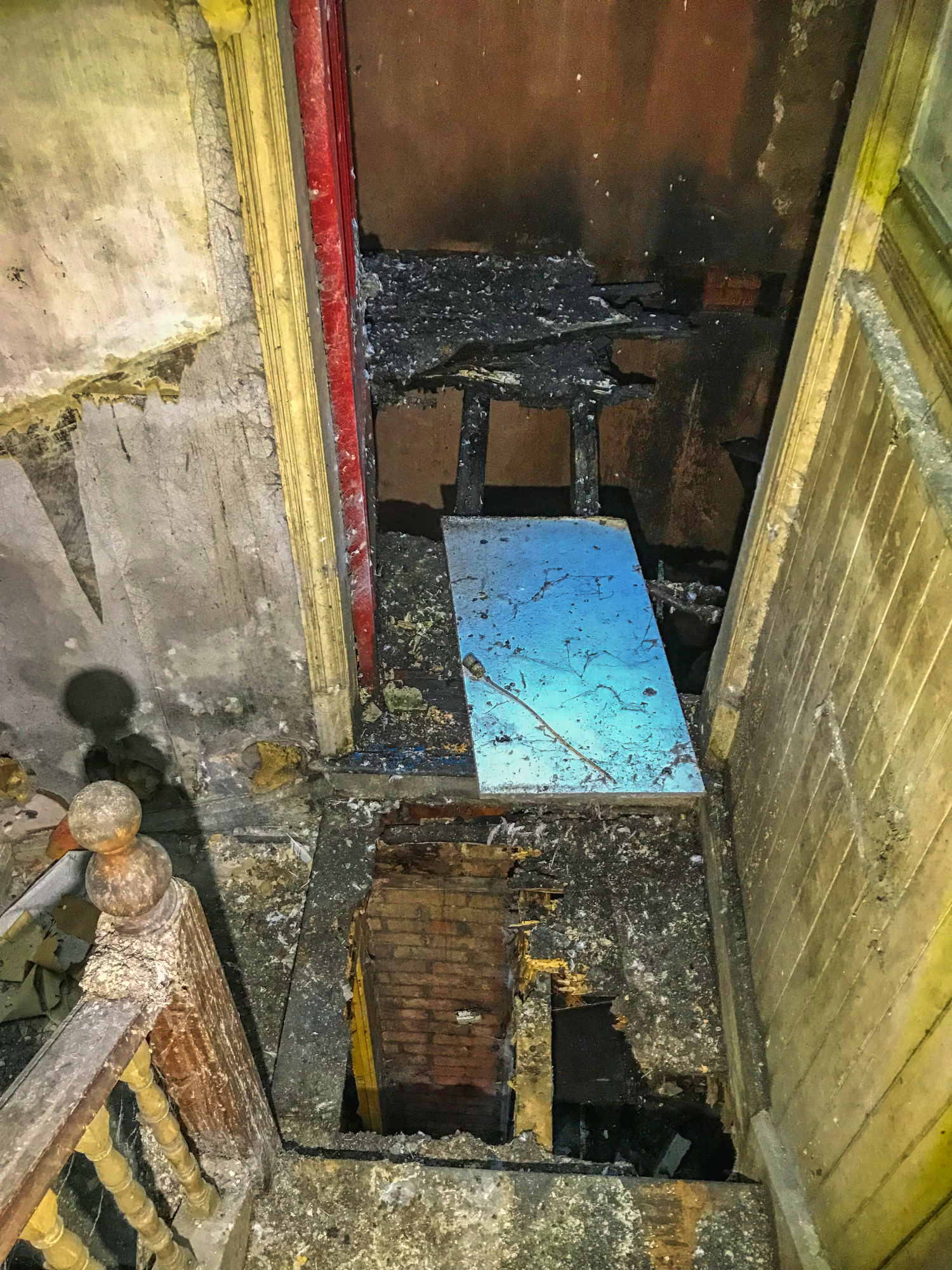 Scenes like these I see only too often. You can take it easy or go for the leap across. The latter could prove fatal unless you have not practiced your 'landing like a fairy' exercises.
This wallpaper needs to be replaced, such negligence…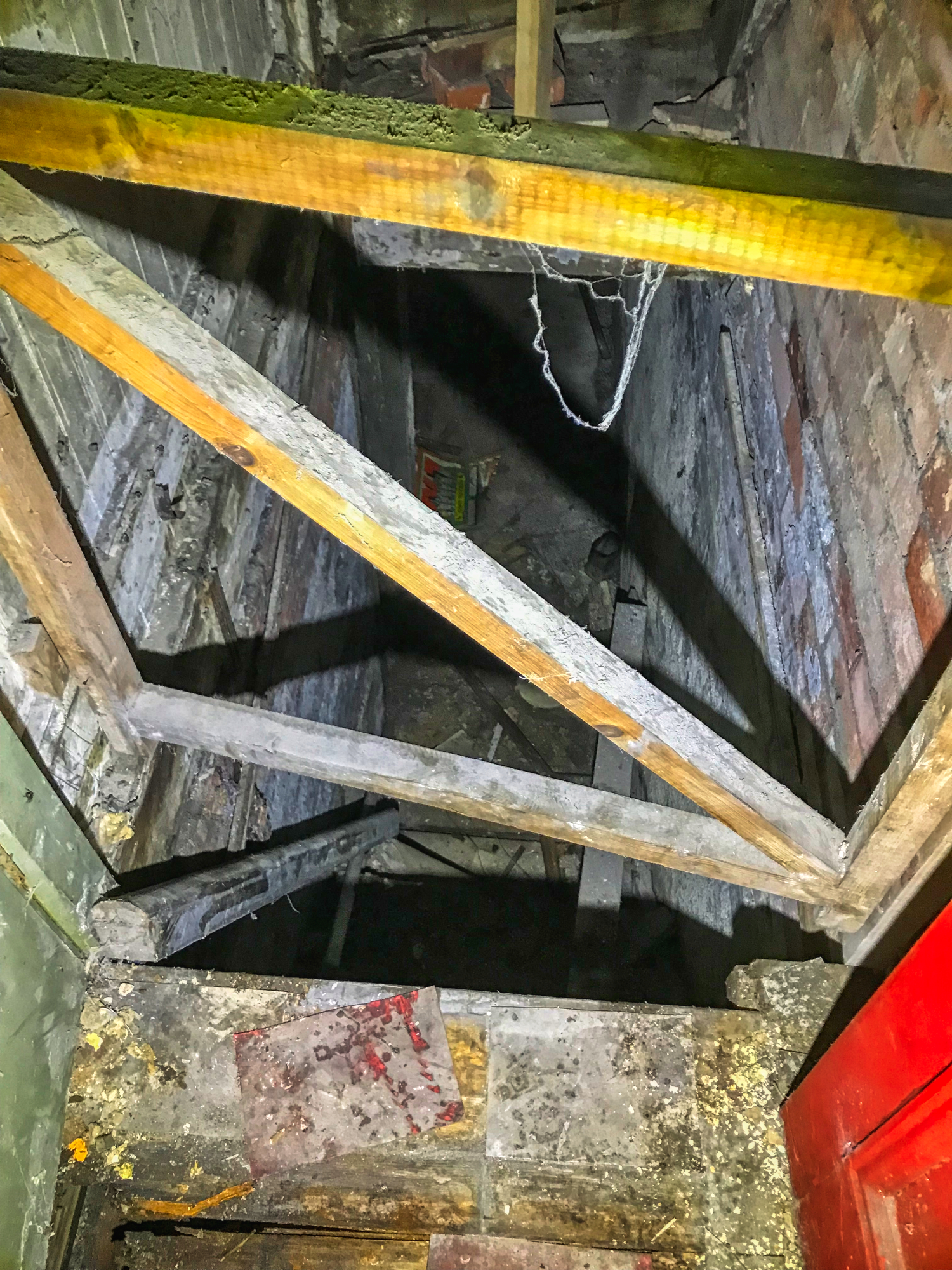 The entrance to the deep cellar; move the slide and jump downwards.
@anidiotexplores jumped down while I explored the rest of the cellar. I couldn't be arsed going down there unless that cartel cash was to be seen.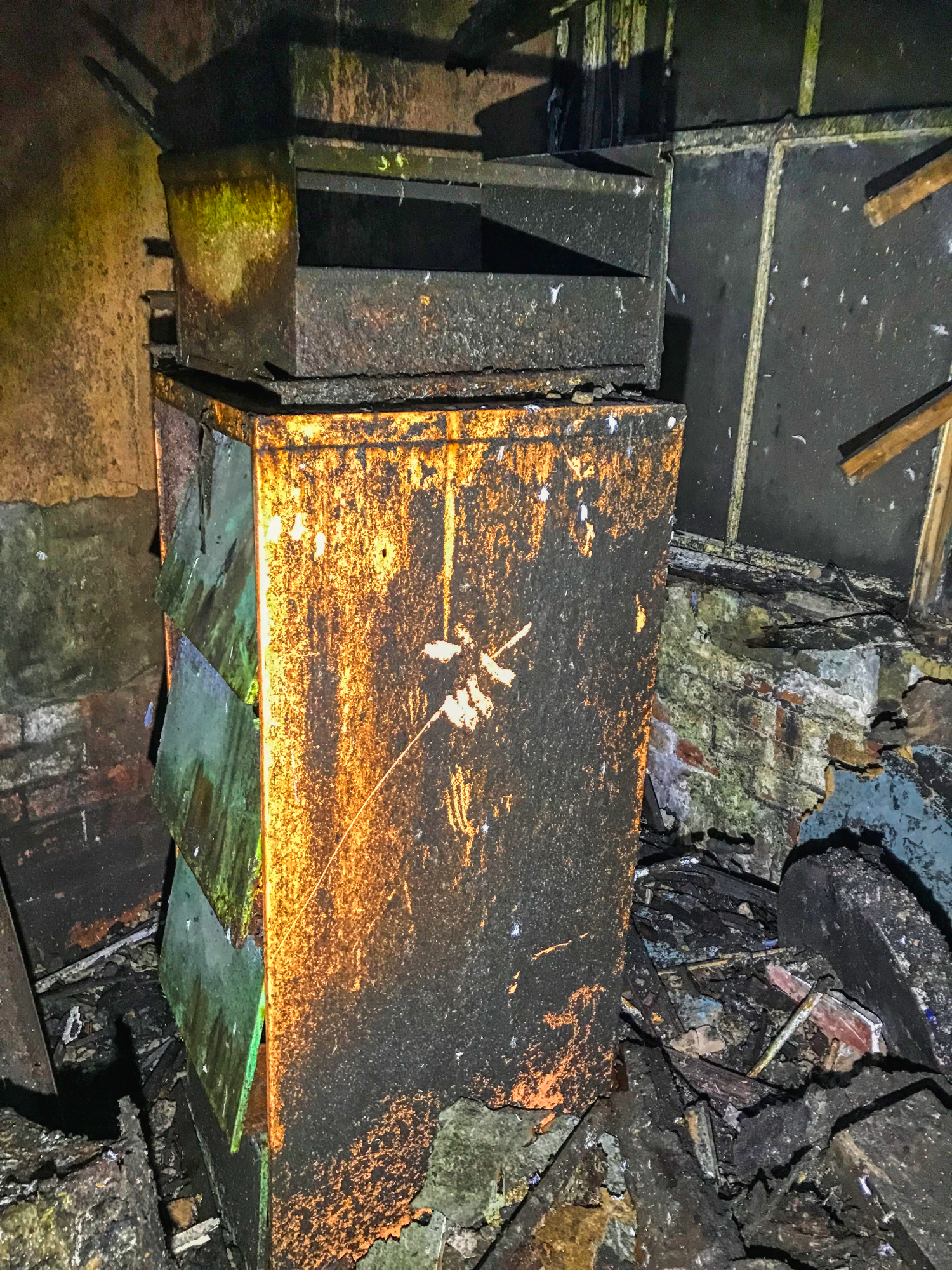 The rust-encrusted filing cabinet's drawers would not move, not even an inch.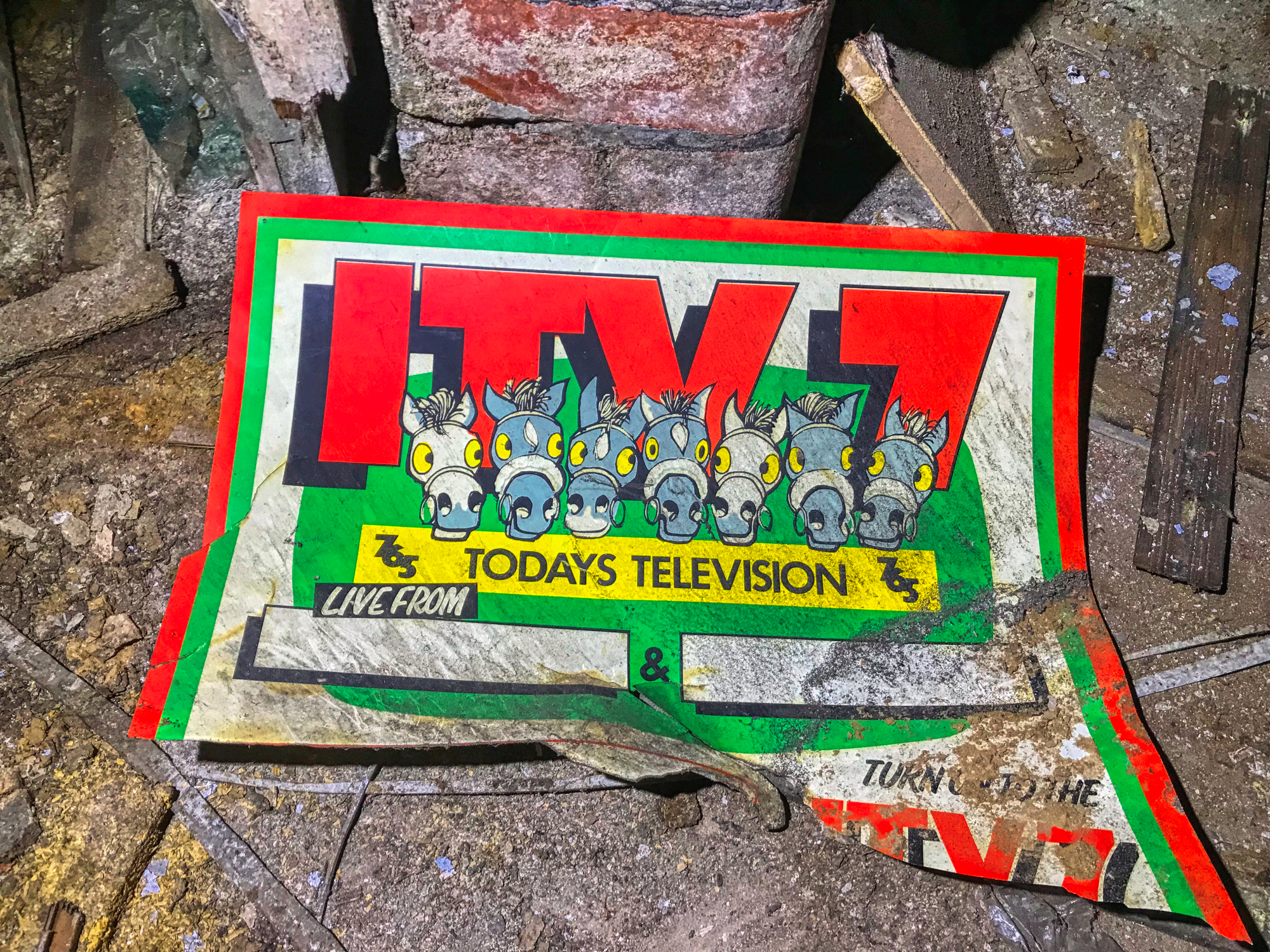 ITV7 is a new one to me. All I can find is a horse racing gambling site.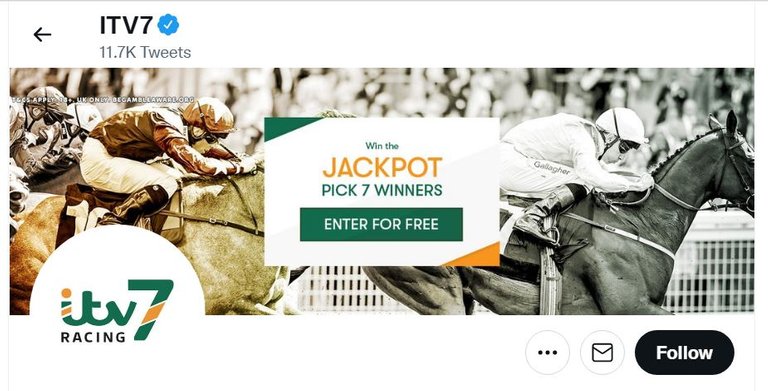 Source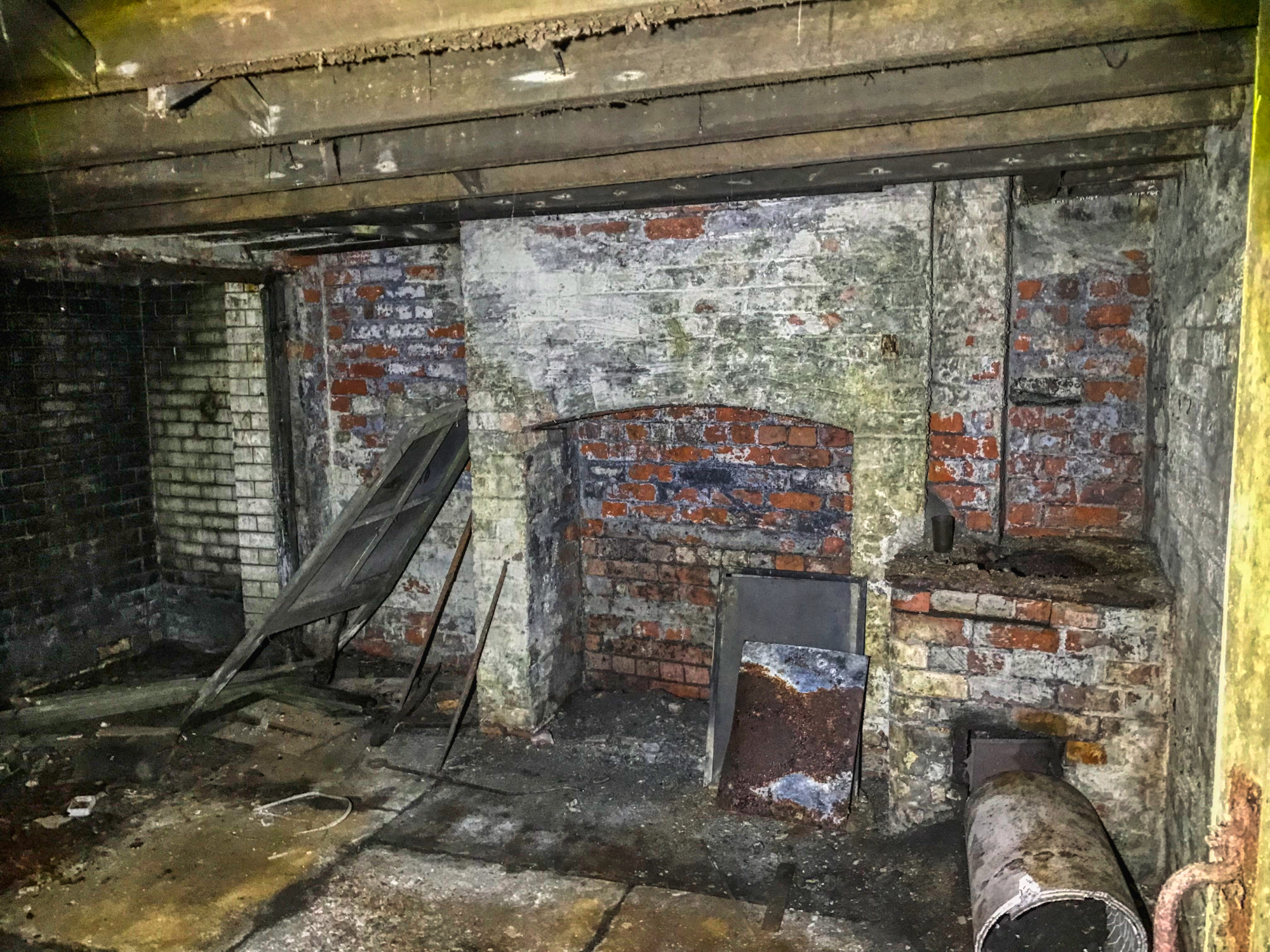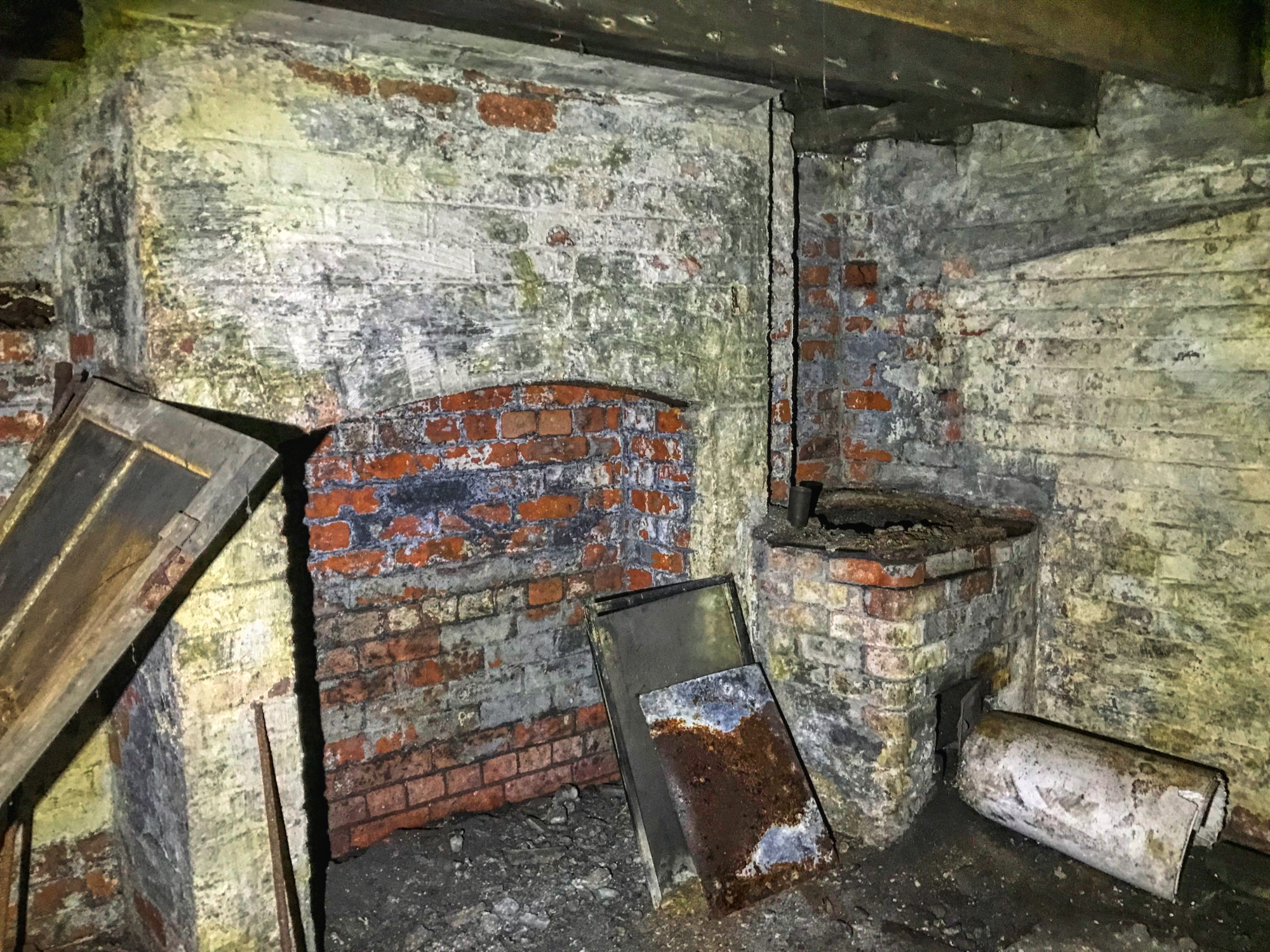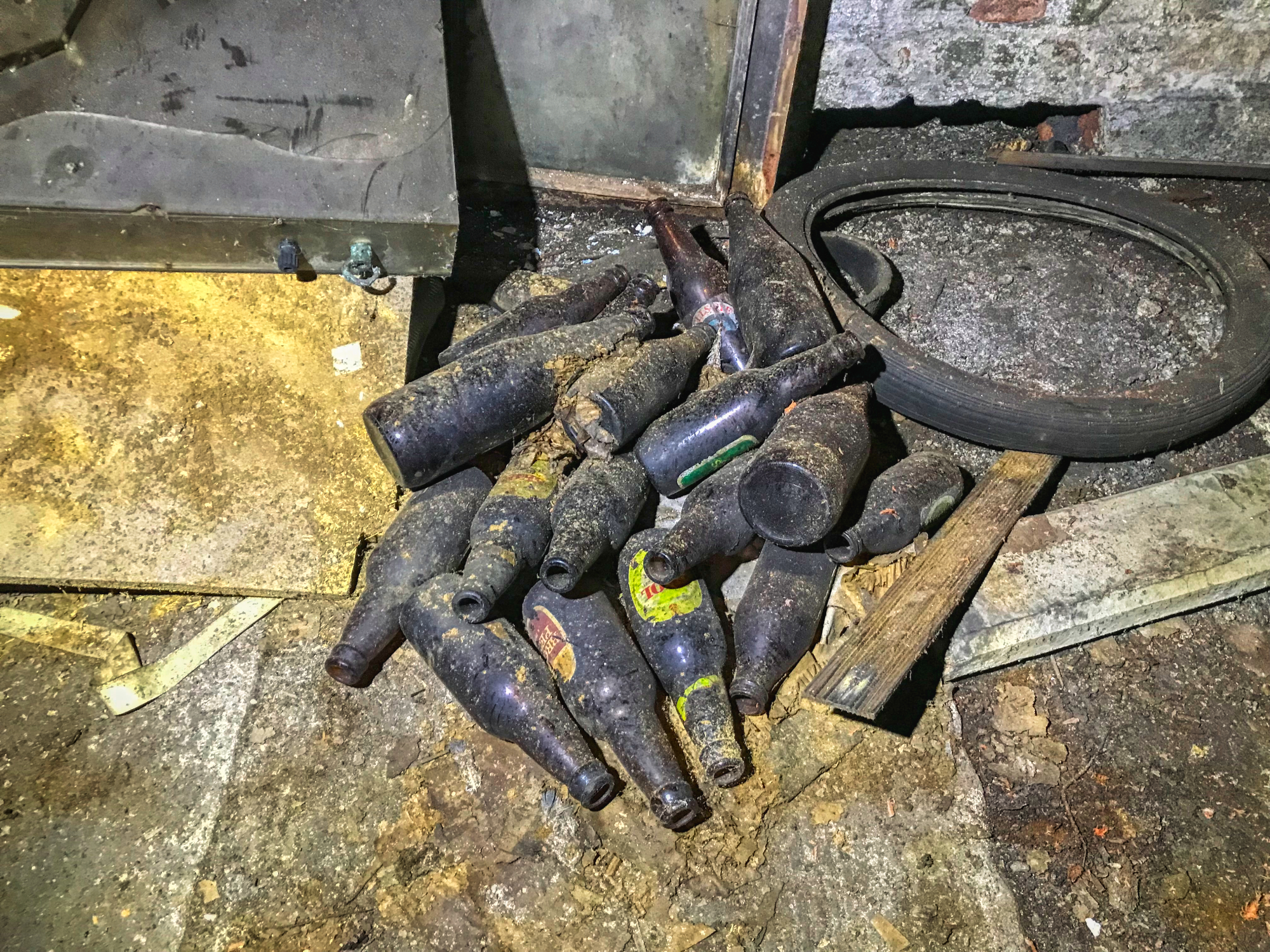 Besides a shoe dating back to medieval times and a bunch of old beer bottles, there was little to see.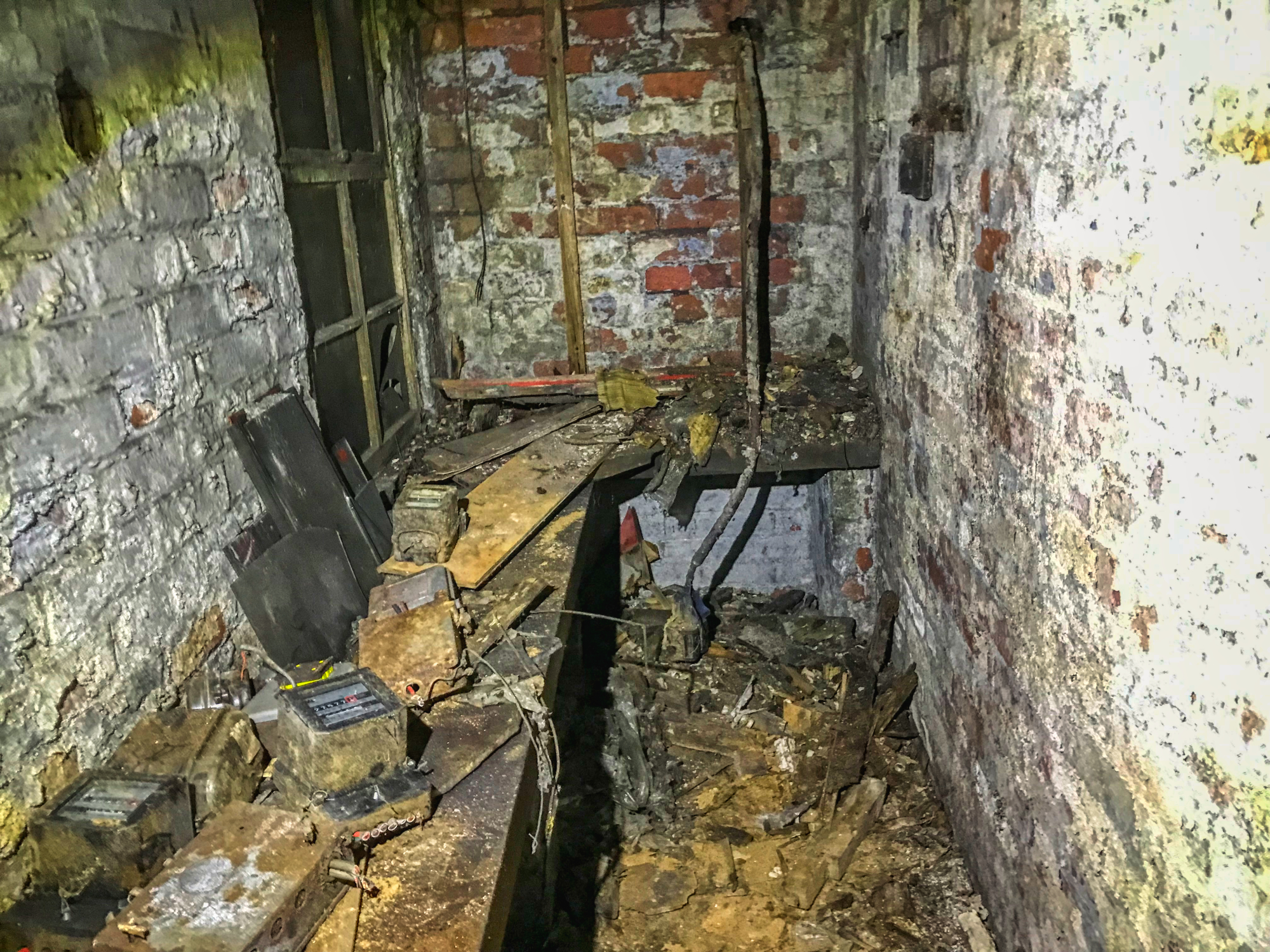 At least it wasn't sludgy and wet, appearances can be deceiving.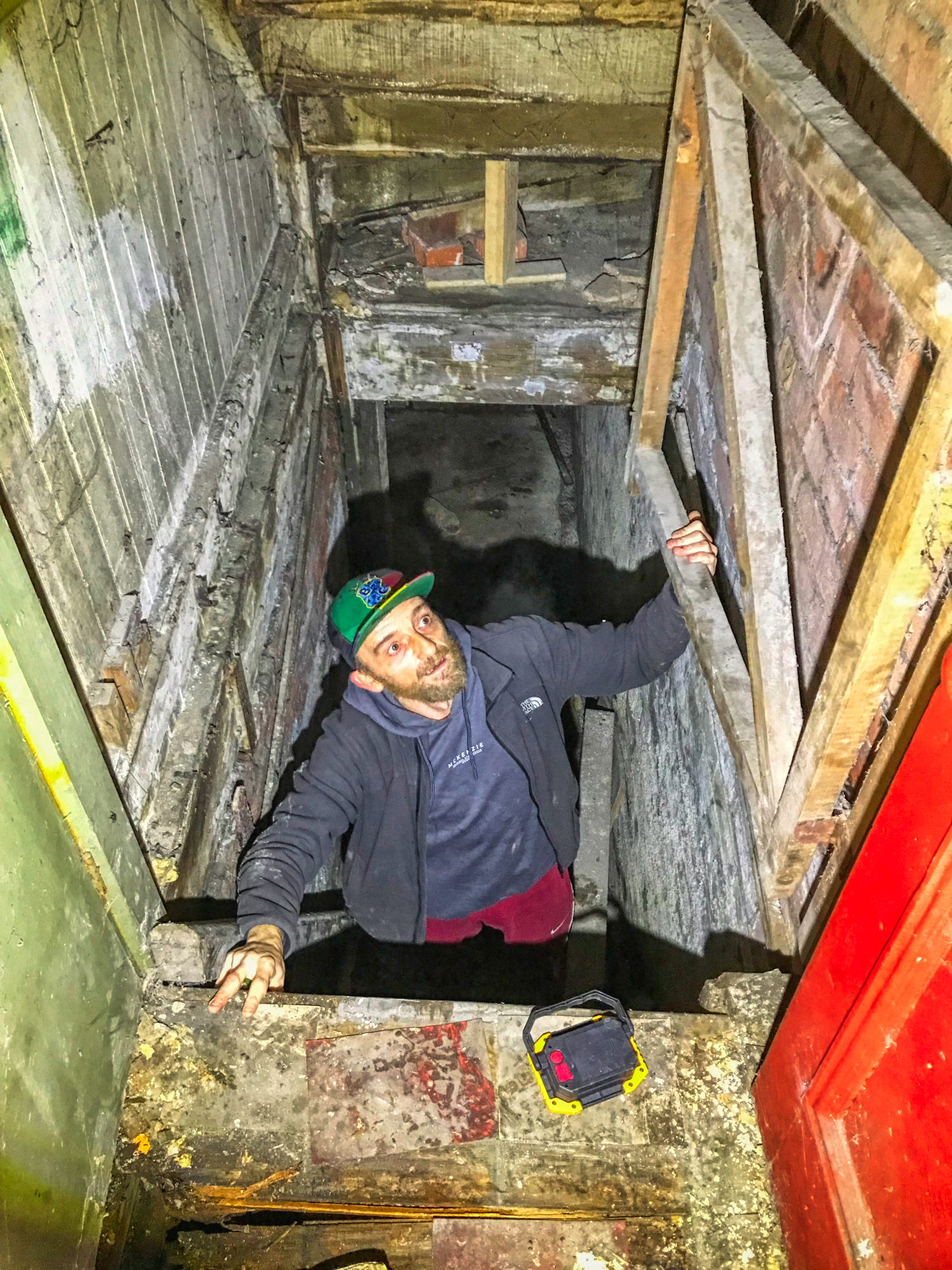 …'@anidiotexplores decides that the deepest part of the cellar is totally shit..., a bit like Blurt'…
According to him there was nothing worth seeing down there. I should have descended if only for the climbing practice.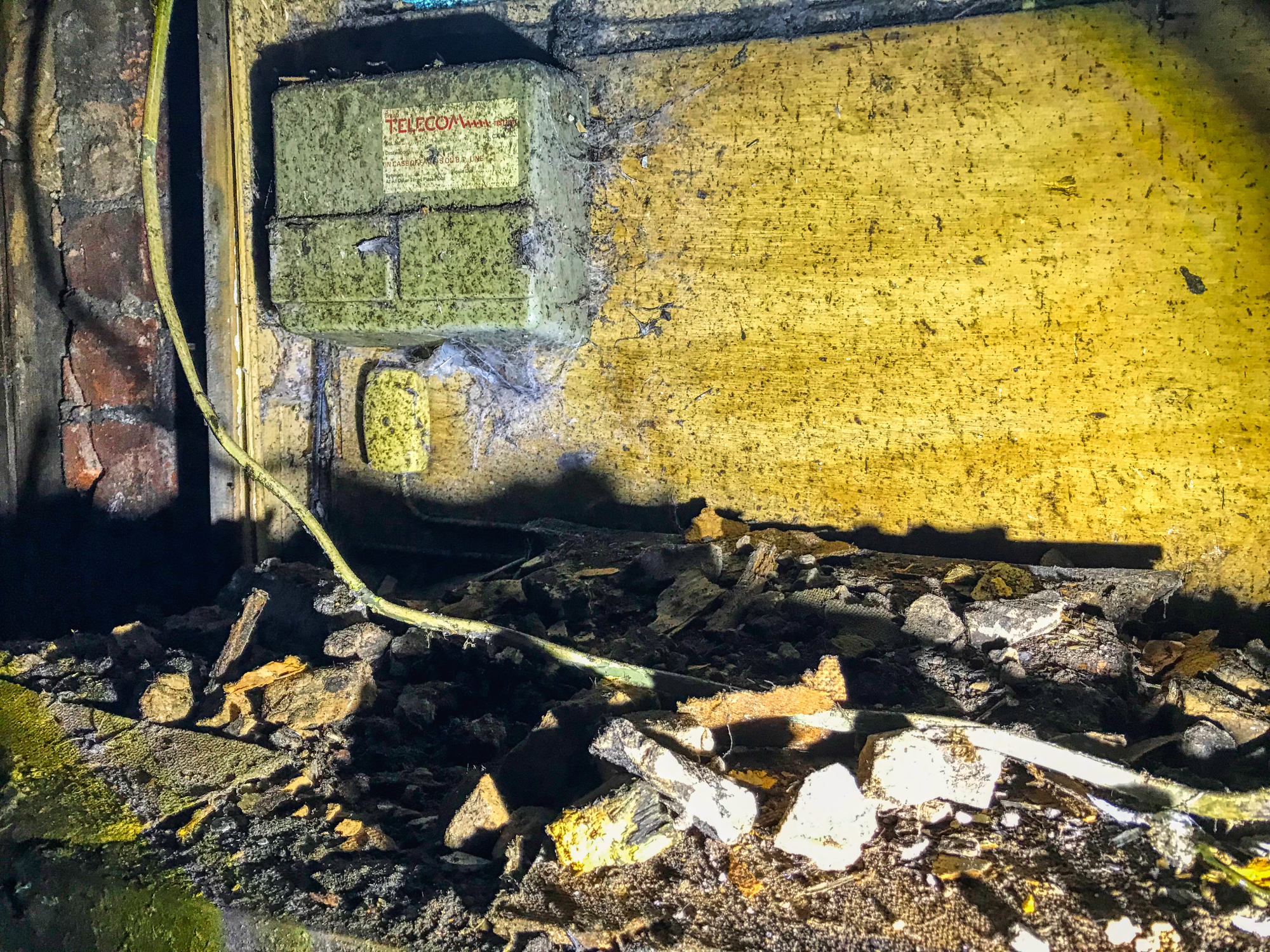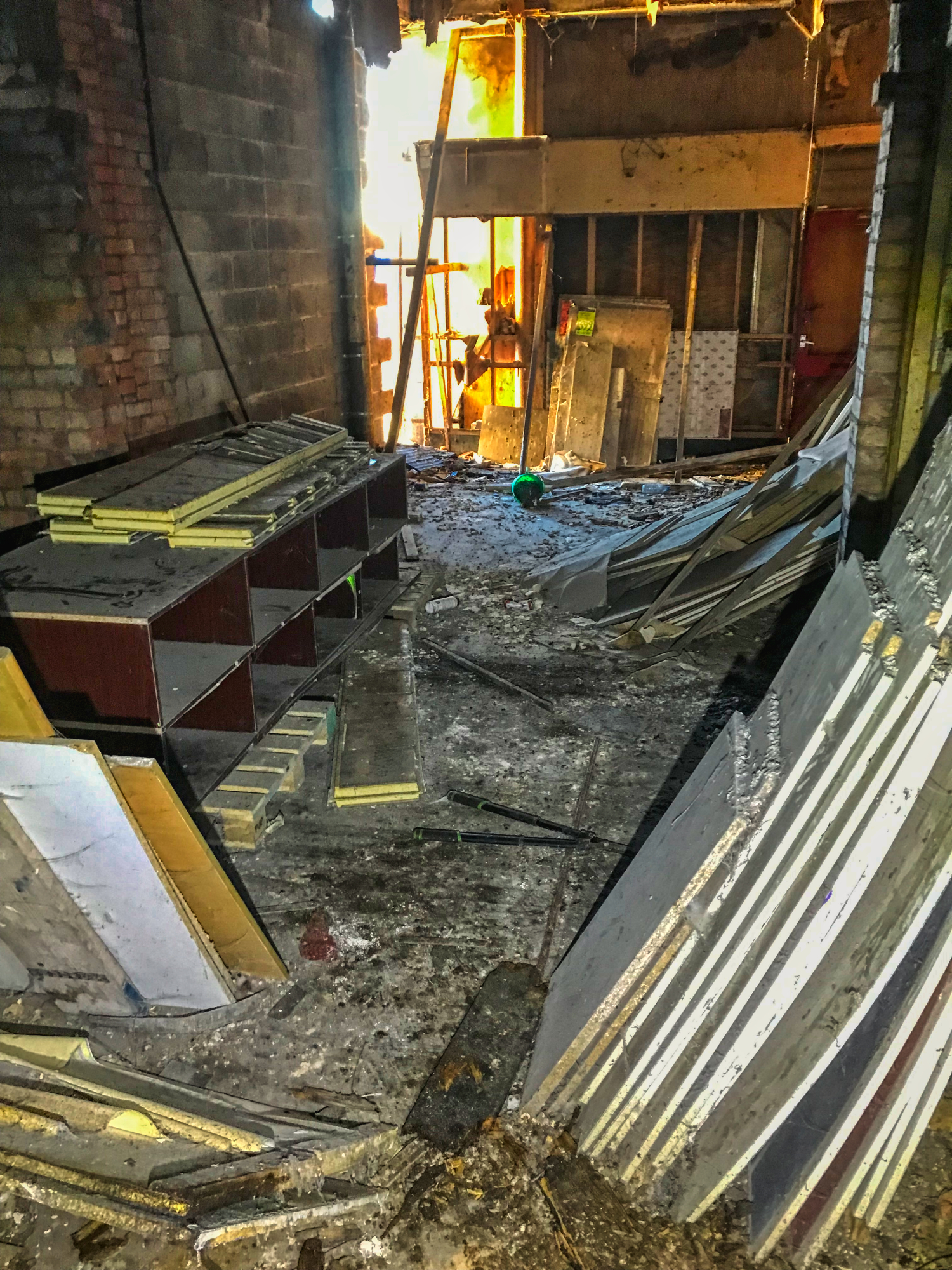 Slipping through discarded building materials we headed for the 'Hole in the Wall' in anticipation of yet more scrape marks.
Ouch, bastard, ouch…, it's skin or a new set of jeans and jacket.

Do you like posting your Urbex content and photography for FREE on Facebook and YouTube? I like to get some form of reward for my work and every time I create I do just that. Take a look at The Urbex Community on HIVE.
If you want to keep creating for FREE then ignore what you are reading. If you want to be like me and gain something other than BUGGER ALL for your work then click here and learn about posting on the HIVE blockchain.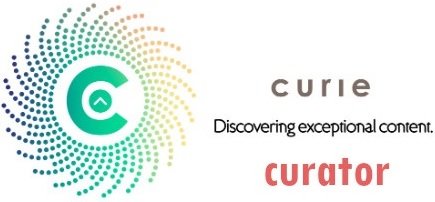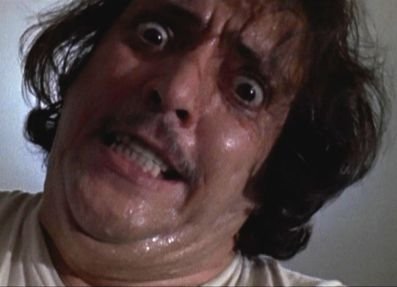 If you found this article so invigorating that you are now a positively googly-eyed, drooling lunatic with dripping saliva or even if you liked it just a bit, then please upvote, comment, rehive, engage me or all of these things.
---
---