Sloth.Buzz but what is it? Token? Curator? Witness? Outpost? These sloths are buzzing everywhere!

Sloth.Buzz!
---
What is Sloth.Buzz?
Outpost/Blogging Website > Sloth.Buzz
Witness > 'SlothBuzz' > Vote on HiveSigner
Curator > @slothbuzzcurator
Hive Tip Bot (!SLOTH) > @Sloth.Buzz
Main posting account > @SlothBuzz (That's us!)
Token Burn and Delegated Fan voting account > @Slothburn
Token > $Slothbuzz > Dex
Discord Community > SlothBuzzDiscord
24/7 Live Streamed Radio > Cryptoradio.fm
A Lot of Buzz for a Sloth!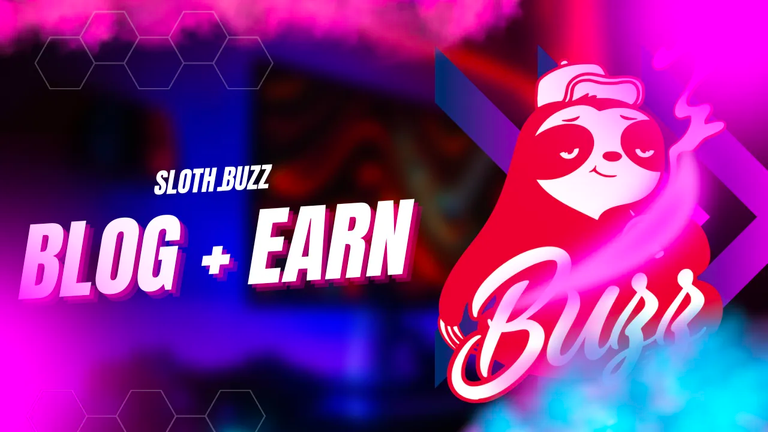 ---
Slothbuzz Hive Witness
You can vote for Slothbuzz as a Hive witness. Via HiveSigner or Peakd/Ecency/other witness voting pages - Look for SlothBuzz.
SlothBuzz is dedicated to building tools and features on Hive, A vote will allow us to continue building and growing on Hive!
---
What makes a Sloth Buzz?
Sloths enjoy procrastinating, what better way to procrastinate than with awesome content? Content focus? Anything that makes a Sloth Buzz!
Music
Art
P2EGaming
Crypto
Comedy
MEMEs
New Hive Tip bot!
SlothBuzz has just introduced a new Hive Tip bot! Use command !SLOTH on content that fits into the Slothbuzz Not-Niche Tag. See there >>
Stake 5 $Slothbuzz tokens and call the bot once per day, rewarding 0.01 $SlothBuzz to worthy posts and giving them a little buzz'ing comment to use Sloth.Buzz in future.
---
Post direct on Sloth.Buzz, to Slothbuzz community, or use the #SlothBuzz Tag!
---
Discord

Our dedicated SlothBuzz Discord server continues to grow with more activity and exciting reasons to join!
AI Chat/Drawing Bot + Hive Token TIPs and NFT Prizes!
Discord token economy with prizes and giveaways!
Post Promotion (With engagement)
Multiple Language rooms
---
SlothBuzz Token
Burn Mechanism.
---
Weekly Token burns via @slothburn.
445 Burnt SlothBuzz to date.
Trade $SlothBuzz - Link
Possible Future use:
NFTs/DAO/CRFM Game Access!
Token $Slothbuzz
420M total supply
Current Circulating Supply: 9707
6.9 minted per day via curation/author rewards
Token Buyback wall at 1.03 Hive!
Main Use Case:
Curation
Hiver Tipping Bot / AI tip bot access
Hive:PIMP & Hive:THGaming Liq pool reward.
---
Fanbase / Curation Trails - Autovoting Slothbuzz
@Slothbuzzcurator is the main curation account for SlothBuzz.
Too Sloth to Vote?
Follow the curation trail on Hive.Vote to earn $SlothBuzz with your staked tokens!
@Slothburn Fan-Base voting - Delegate HP/Slothbuzz and get votes on your content (Done via Hive.vote fan base) Current HP 1000 - AntiAbuse System in place.
Top Delegator 100% Vote,
5% less per user,
Min 50HP Delegation for 10% Minimum vote.
Bonus 1% Per 1 Slothbuzz token delegated (Max bonus 10!)
Cryptoradio.fm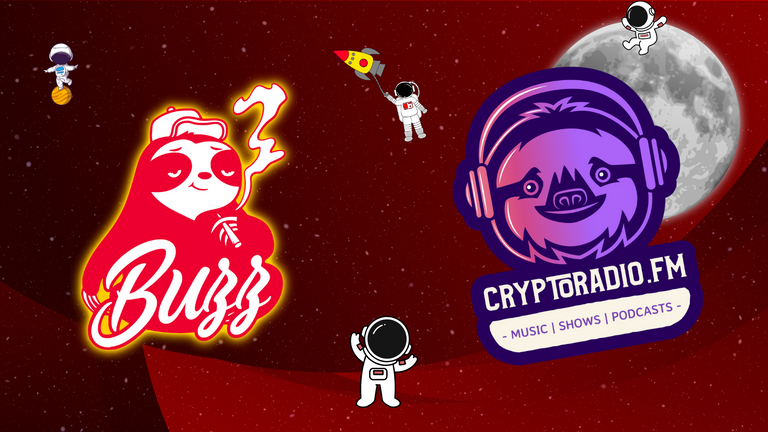 Cryptoradio.fm continues to be the main focus for the SlothBuzz team on the development front. Currently bvuiling our web3 version. For now listen to CRFM's 24/7 live streaming Radio.
We're constantly onboarding more musicians and Podcasters! Reach out an get your content to more ears WorldWide Find out more


SlothBuzz is a community Outpost on the Hive Blockchain, Helping small creators grow.
$Slothbuzz token is used for the Curation of Sloth.Buzz content.
Always DYOR before investing in any cryptocurrency and remember Sloth.Buzz does not provide any financial advice.
All content is the opinion of the authors and not representative of Sloth.Buzz.



Join the discord for events, games and post-promotion!
Posted using sloth.buzz
---
---