Mushroom summer story

More then once I wrote that, for some time, there is idea in my head about writing couple of stories, in terms of short novels, about experiences and anecdotes on LSD
Well...
...the fact is that I am not a writer and now I get how hard is to be a writer.
All those ideas in my head when placed on paper doesn't have strength, neither color and neither the sense to evoke something readers should experience.
That doesn't mean that I am giving up!
It only means that I am still not ready for writing something that will express my thoughts, especially on English which is not my native language.
In time, when I am fully satisfied with written, "Psychedelic voyages and anecdotes" will be published here in WeedCash community.

For now one anecdote from summer vacation with crazy mushrooms

It was summer 2013 or 2014 (not so sure anymore).
With my girlfriend plan was to borrow boat from my father and to navigate Dalmatian archipelago for those two weeks of vacation.
And we accomplished the plan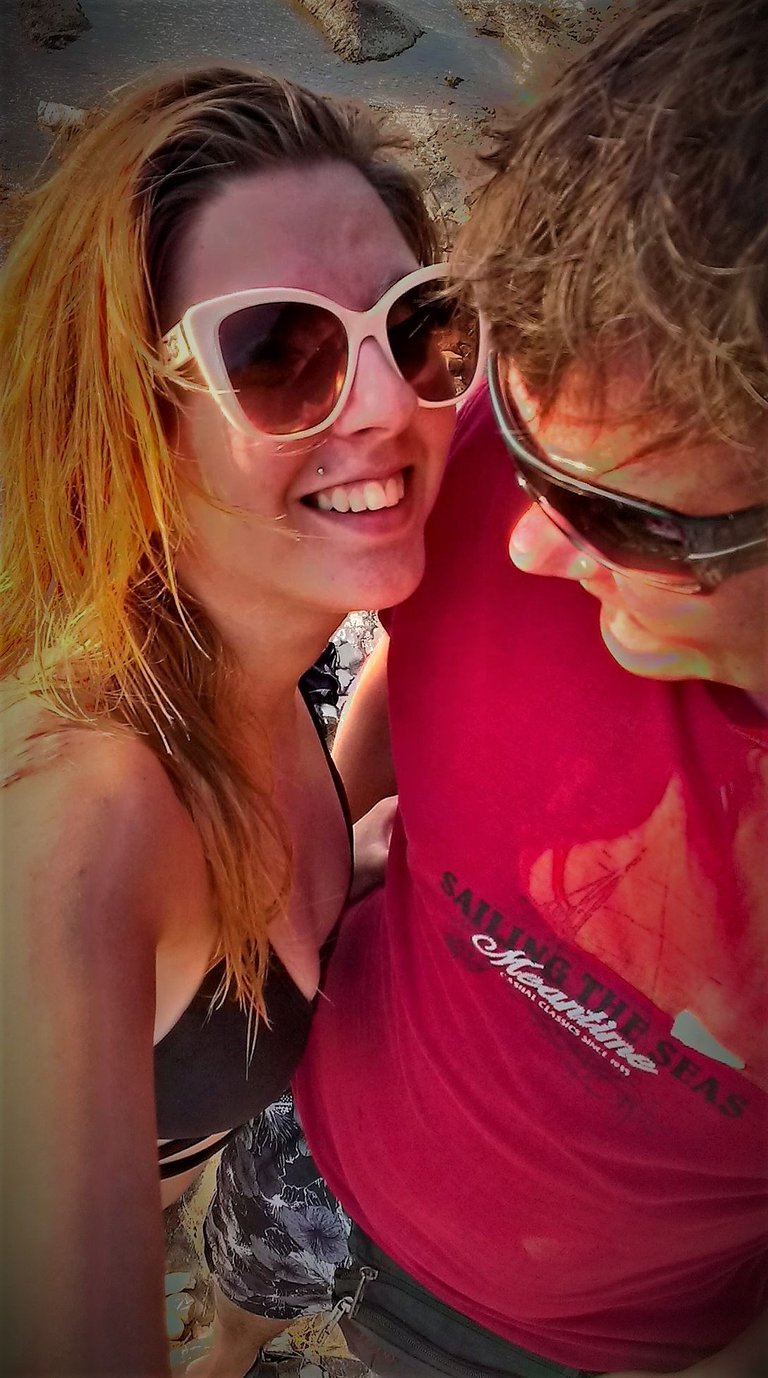 Together we spent seven great years and loved each other very much. As a couple we experienced so much adventures, but in time took different roads and today we are very good friends.
She agreed to share this story with you.
Let's go back...
My father does not have a big boat and in summer time it is not so comfortable to sleep in it, so we camped every day or two on a different island.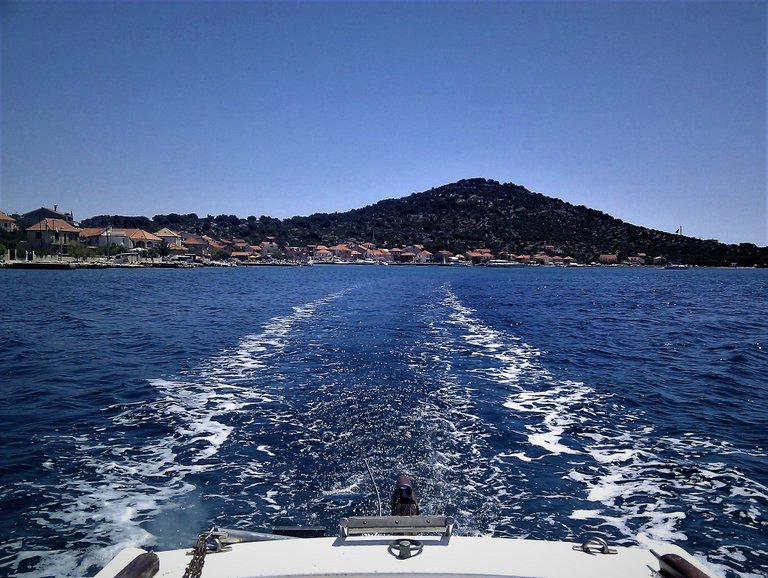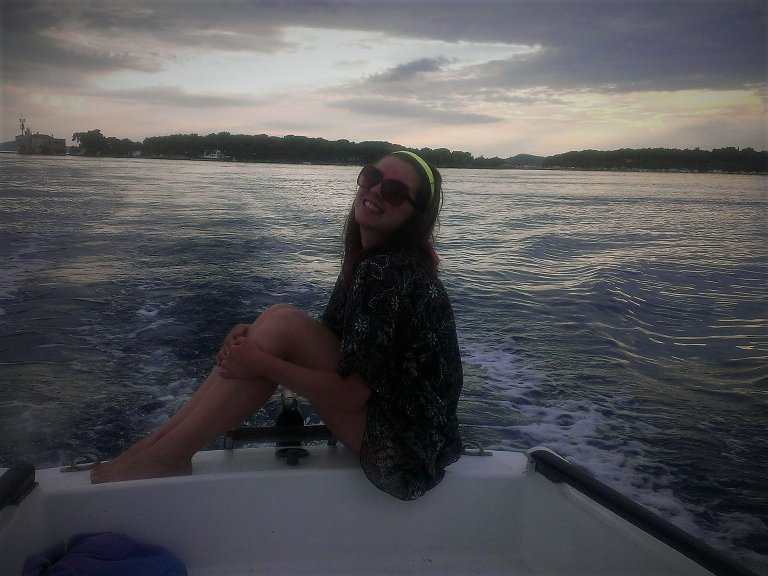 That summer was pretty unstable and there was lot of summer storms but it didn't bother us.
We planed this vacation for a long time but just in case we didn't go to open sea.
Luckily, to explore so many hidden gems of Adriatic, there is no need for that.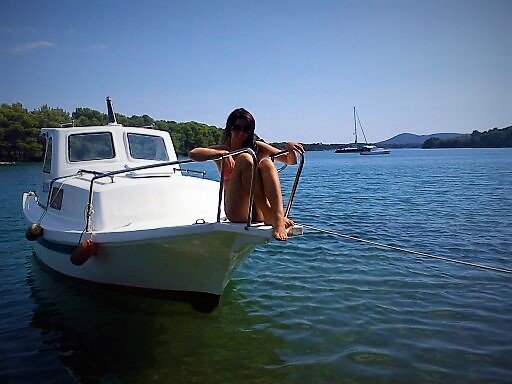 Special part of vacation was to finally take mushrooms that we bought earlier that year.
So we found a perfect camping spot on island named Zlarin.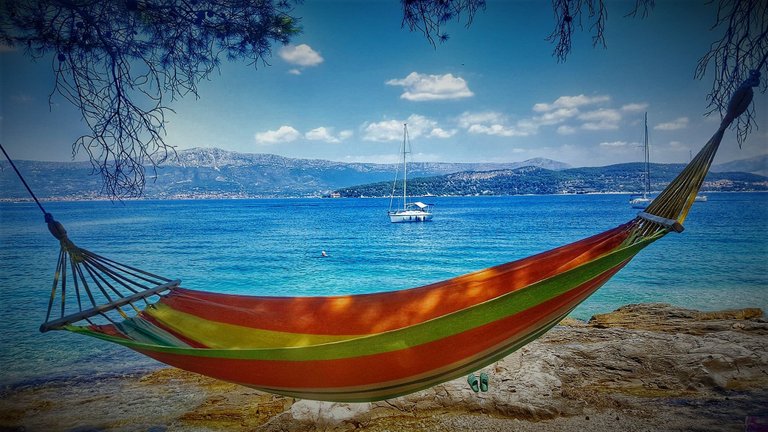 It had beautiful view and on foot we could go to local village in fifteen minutes. We wanted to have a place with supermarket and restaurant in walk reach and not to have a need for using boat for few days.
After settling, mushroom time finally arrived.
We had four portions.
After short thinking, to be sure that they will work, she took two portions at once and so did I.
Soon nature was wakening, colors started to be more colorfull, sea started to breath, trees to dance, dolphins wanted to play with us...

And we enjoyed all that but even more we enjoyed in each other.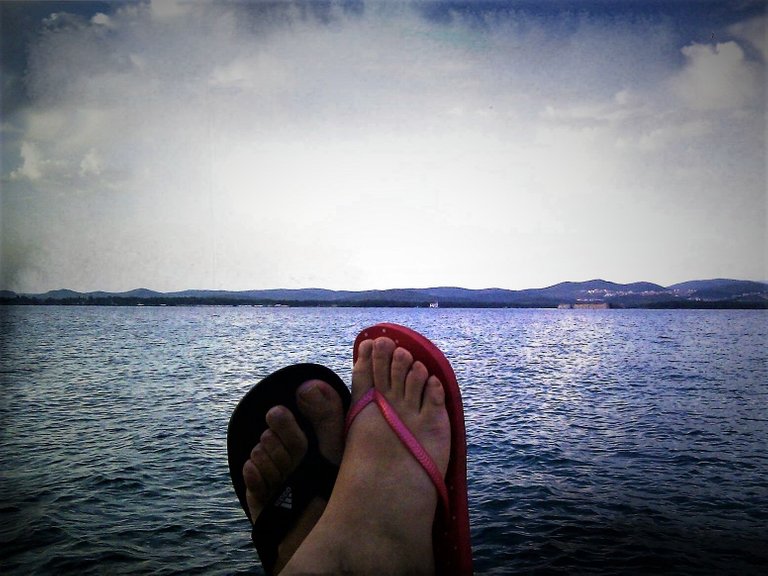 In time weather started to change and soon it started to rain.
After swimming in the rain and adoration of feeling when raindrops touches our skin we moved in tent to cuddle, leaving entrance fully opened.
Practically it was like we are outside only we had reduced view to coastline. It was great!
Rolling around the tent and trough entrée having view outside like on theater scene.
And it was theater outside for us indeed!
At some point she said that some boat is trying to escape waves. I looked up and there was a boat smaller then ours with two people onboard, fighting enraged sea.
It seemed that they are loosing the fight and in any moment sea will crash them on rocks.
The storm was getting stronger and rain was heavier with every second!
In moment when crashing on rocks was inevitably we run to rescue passengers.
Leaving the tent was like entering in some other world.
Storm was gone, there was some light rain and boat calmly navigate in decent distance from the shore. People onboard strangely looked at us and in amazement waved at us.
We waved back, look at each other and started laughing so hard that tears began to flow.
With storm passed so did mushroom effect.
After smoking a joint...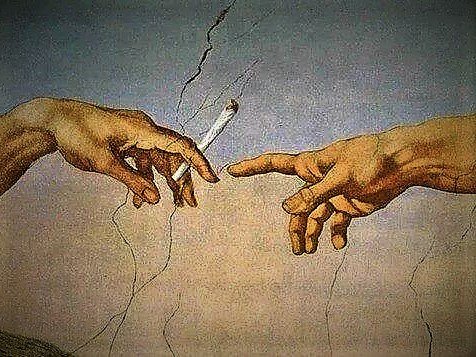 ...hungry as wolves we went to restaurant on beefsteaks.
Sunset that day is one that you never forget.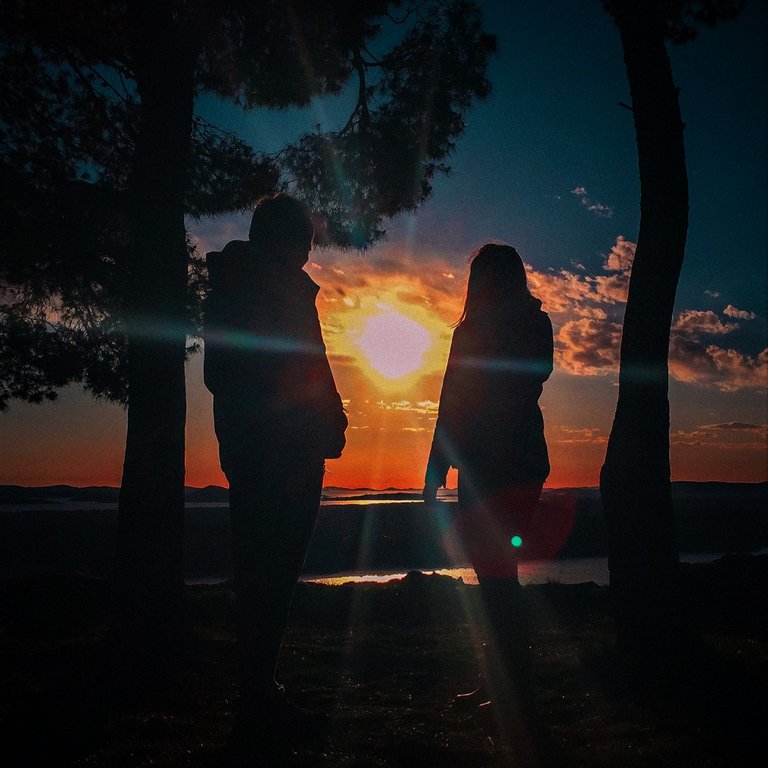 That is all for now...
Any reaction, commentaries or your anecdotes are more then welcomed...
---
All photos, except from divine joint, are taken by us. Maybe not all are from that day but they are all from that period.
Photo of divine joint is taken from internet long time ago. I don't remember source and if author recognize his work I will be happy to credit him.
---
See you soon

STAY HIGH 😮‍💨

---
---