A gift to my elder brother @smilestitches😊.
Hello Good morning needlemovers:
How are we all doing? Hope we're fine, am not doing bad either, all's well. It's been a great weekend for me, I trust we all had an awesome weekend too. Well...... during my weekend I took out time to go visit most of my friends I haven't see for a while now, in the cause of our meeting we talk about so many things and had lots of fun together, i love one thing about him, his ability of coming up with brilliant business ideas, he opened my eyes to so many ideas yesterday he has been such a supportive friend since from day one and to be honest, I really appreciate him so much. So friends I do hope your weekend went well and was as interesting and impactful as mine was yesterday.
So friends this is a new week and today marks it's beginning with so much love in my heart ❤️ I welcome you all to yet another amazing new week of content creation. Am just excited I can't wait to see what my follow needlemovers will be bring to the table today 😂 as for me I'll be sharing a very beautiful outfit I made for my immediate elder brother, his in another state but am the one sewing his cloths. I took his measurement the last time he came to visit and I see him cloth from where I am and deliver it to him through a public delivery organization. Now friends stay connected to your number one favorite brand @smilestitches while I blow your minds😊 with my amazing designs and styles. Finally look👇🏼👇🏼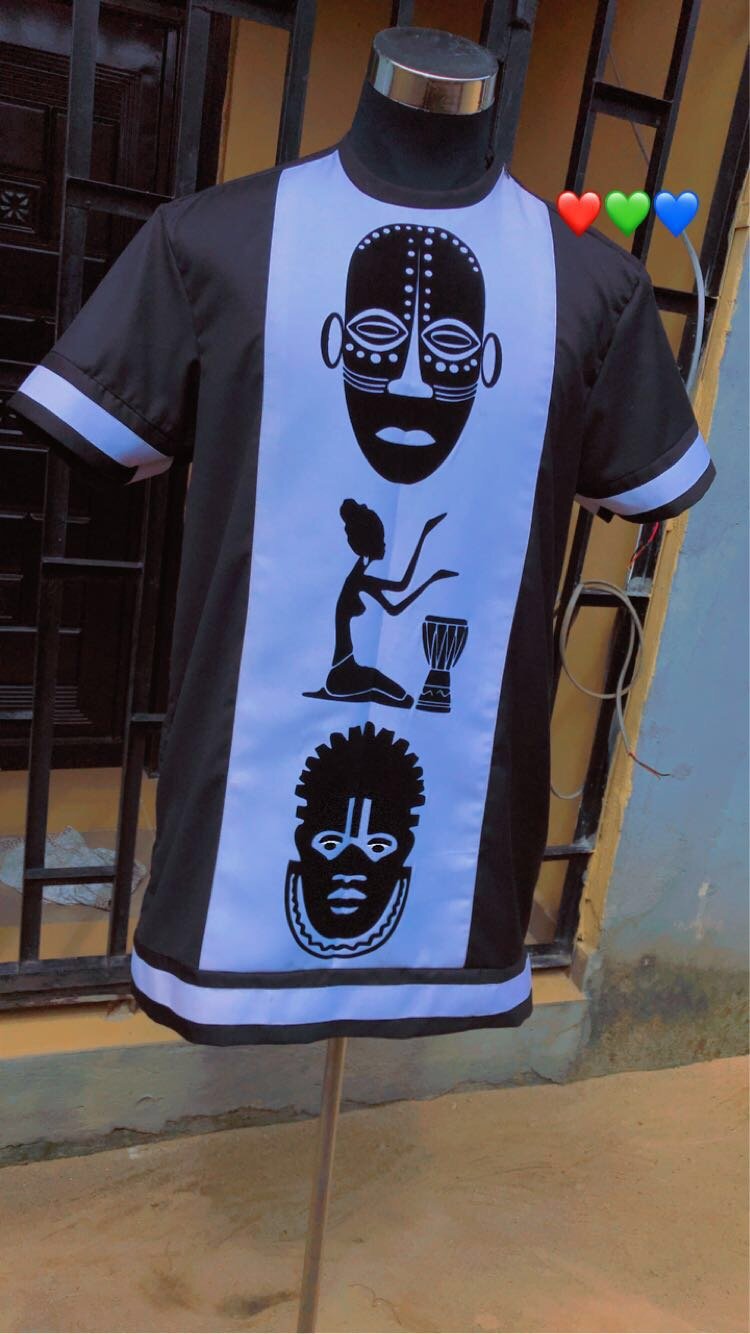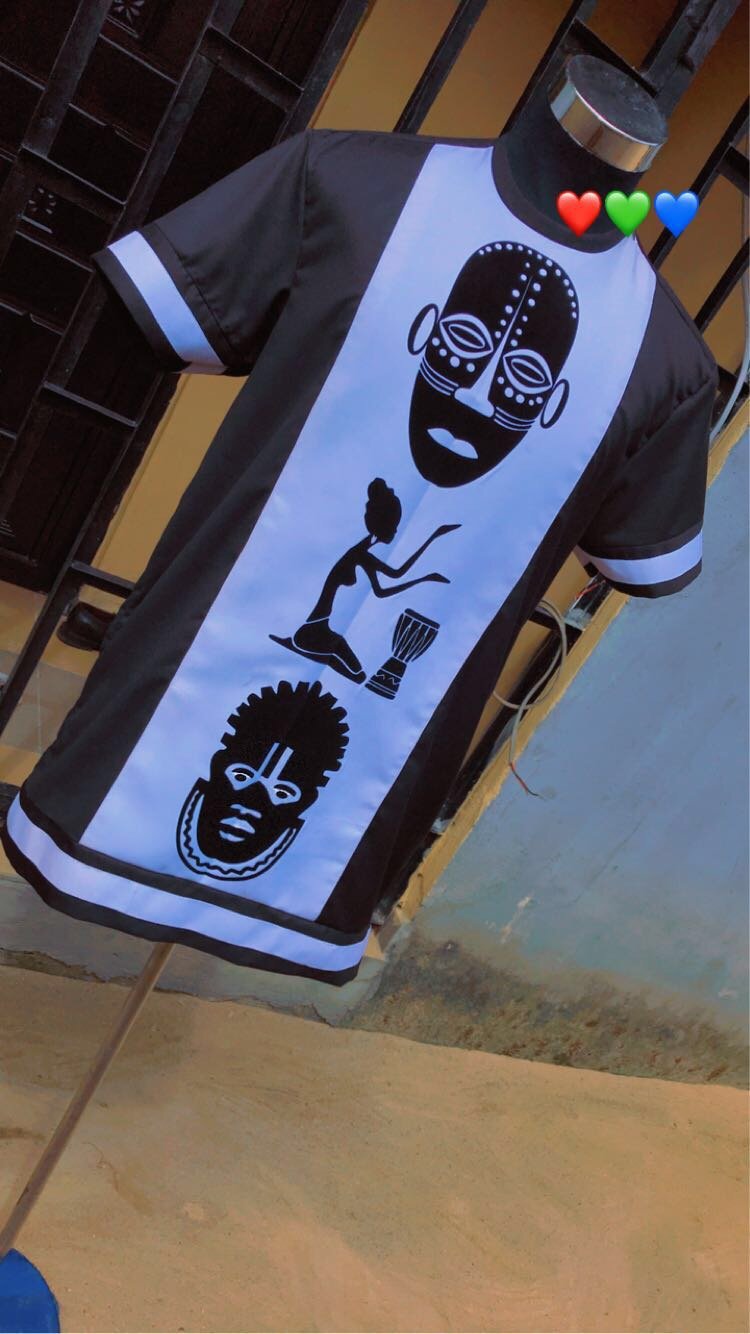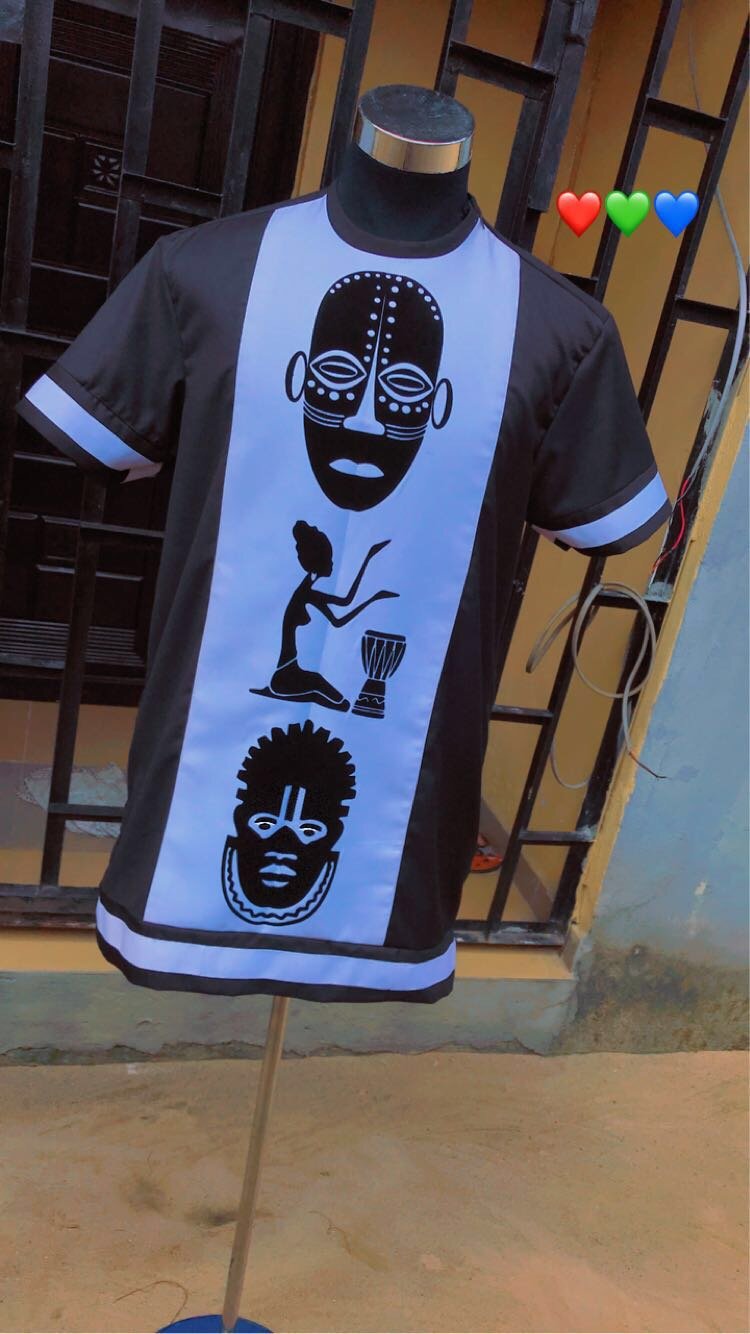 Items used:
Black material
White material
Soft gum
Black readymade zip
Matching threads
Sewing processes:
firstly:
This outfit was very simple to achieve didn't send much time on it cus it was just too simple. I just first lay the black which am using as the main material, now after I lay the black material, I bend it once and with a chalk I map out my brother's measurement on it and processed to cutting. After cutting the front out I used it to trace and cut out the back then move to the sleeve which was a short sleeve and I did all the cutting out.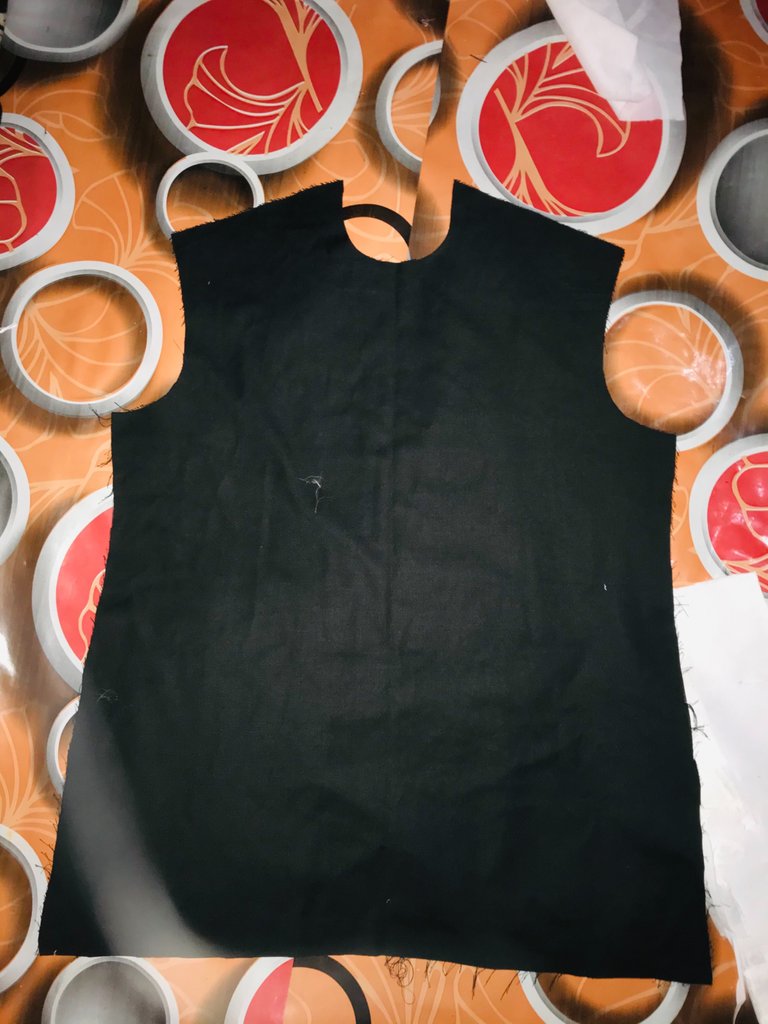 Secondly:
Now my cutting was done, I took out the front and I place it down and I cut 10inches size and 34inches length of the white and I took it for drawing I don't do the drawing so I was connected to a guy that did knows how to draw I now took it to him for the draw, ami collected it after few hours.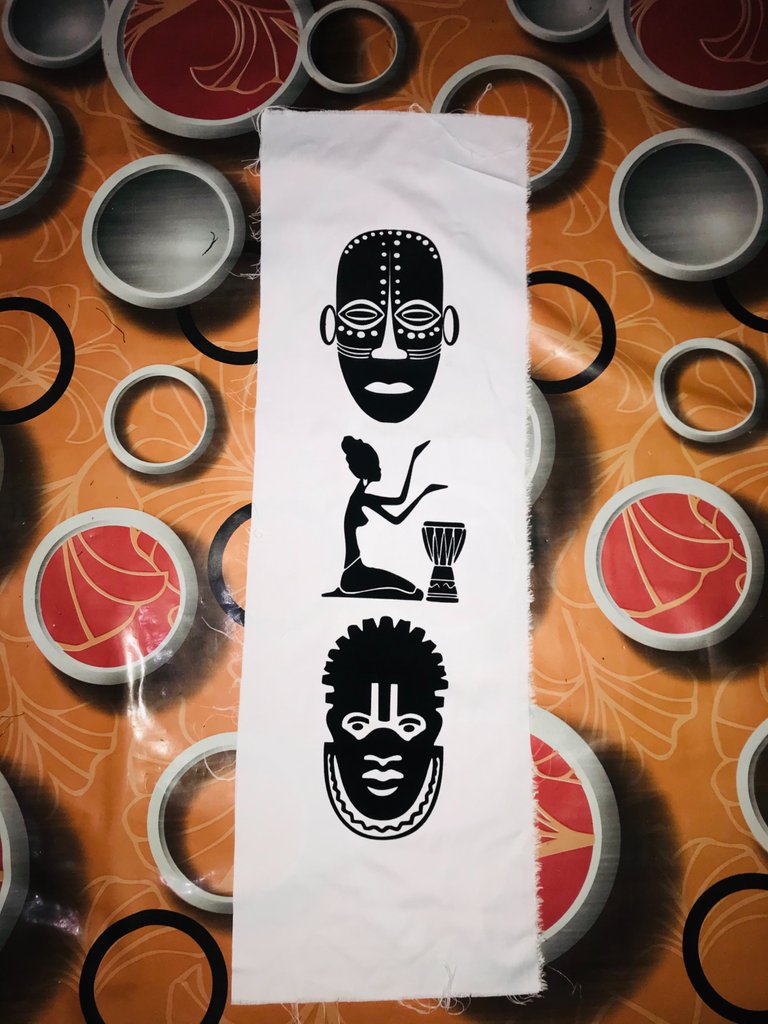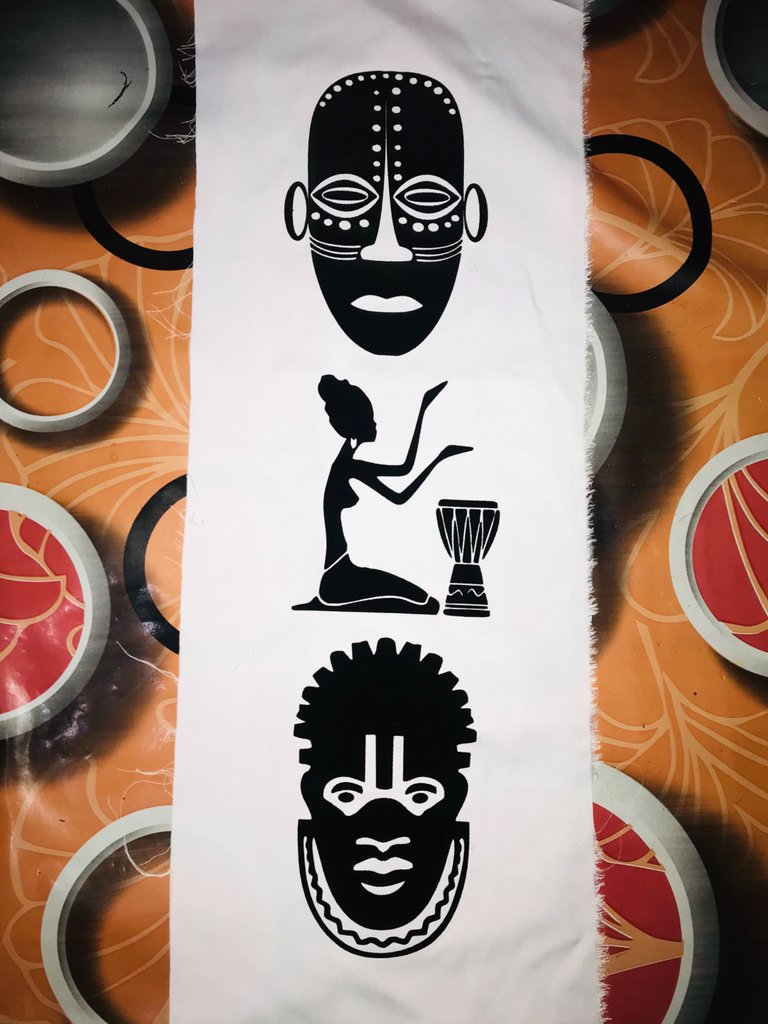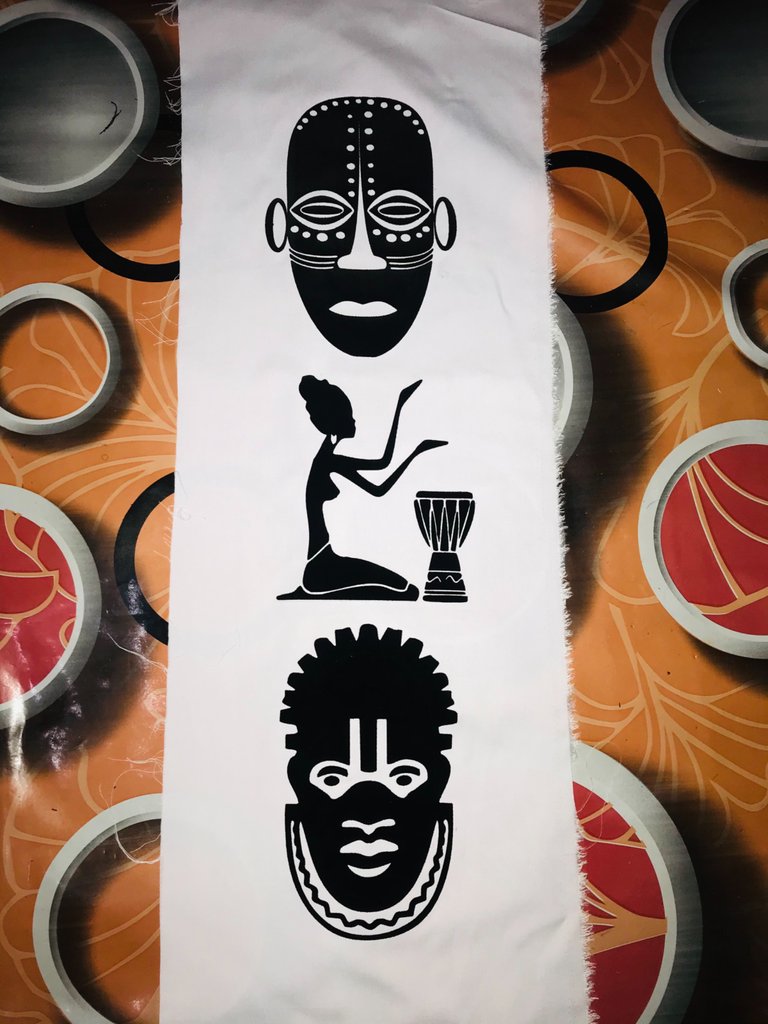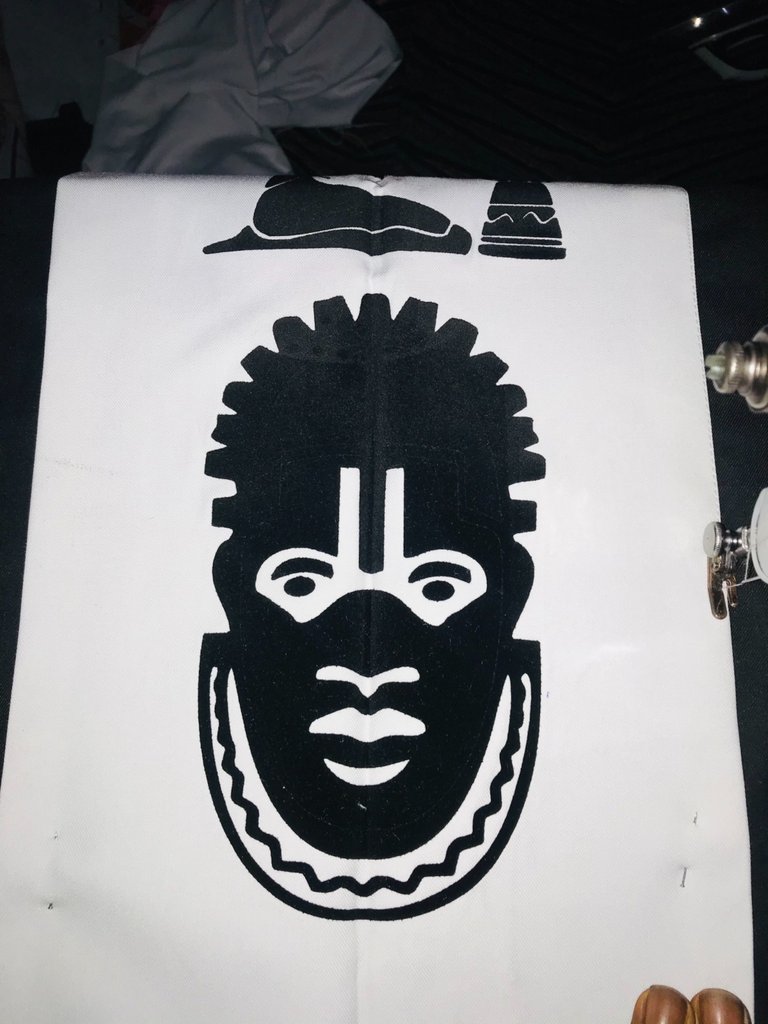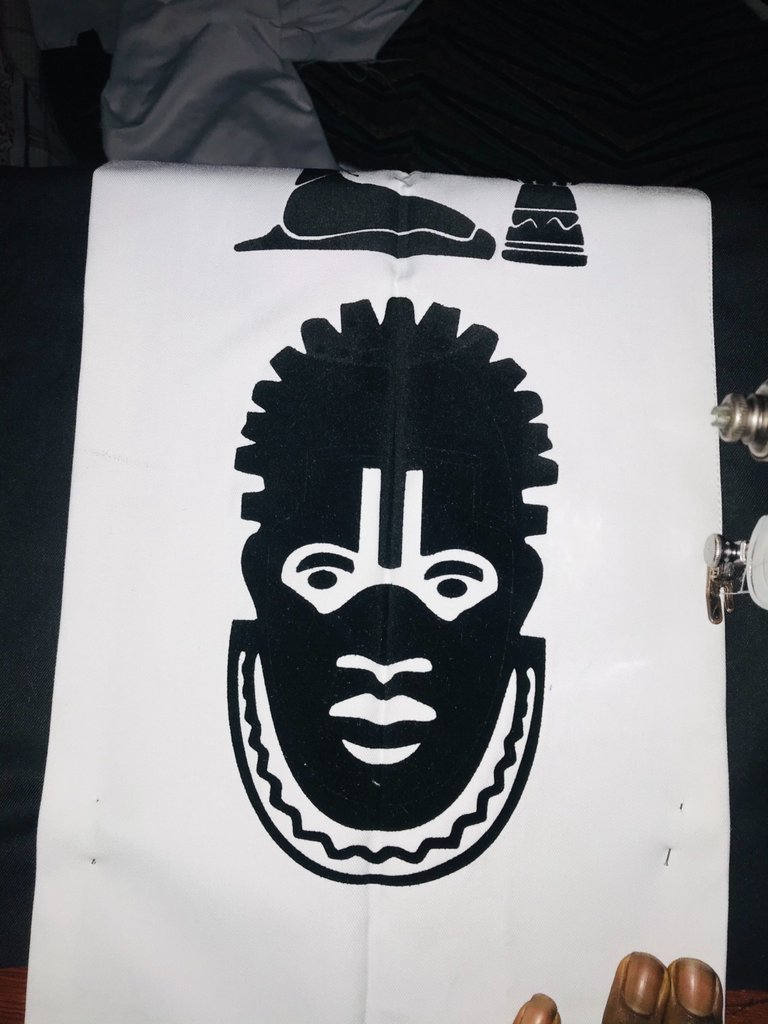 Thirdly:
After collecting the drawing, I now bend both sides using an iron and then after the bending I then place it at the center of the front and I sewed both sides down.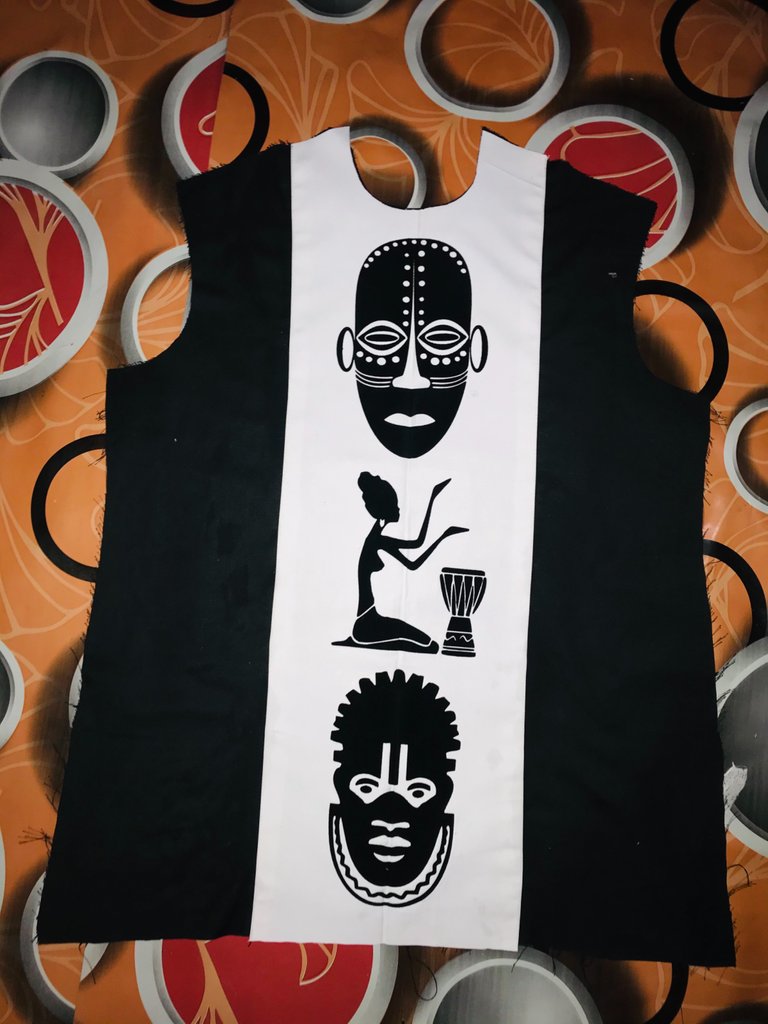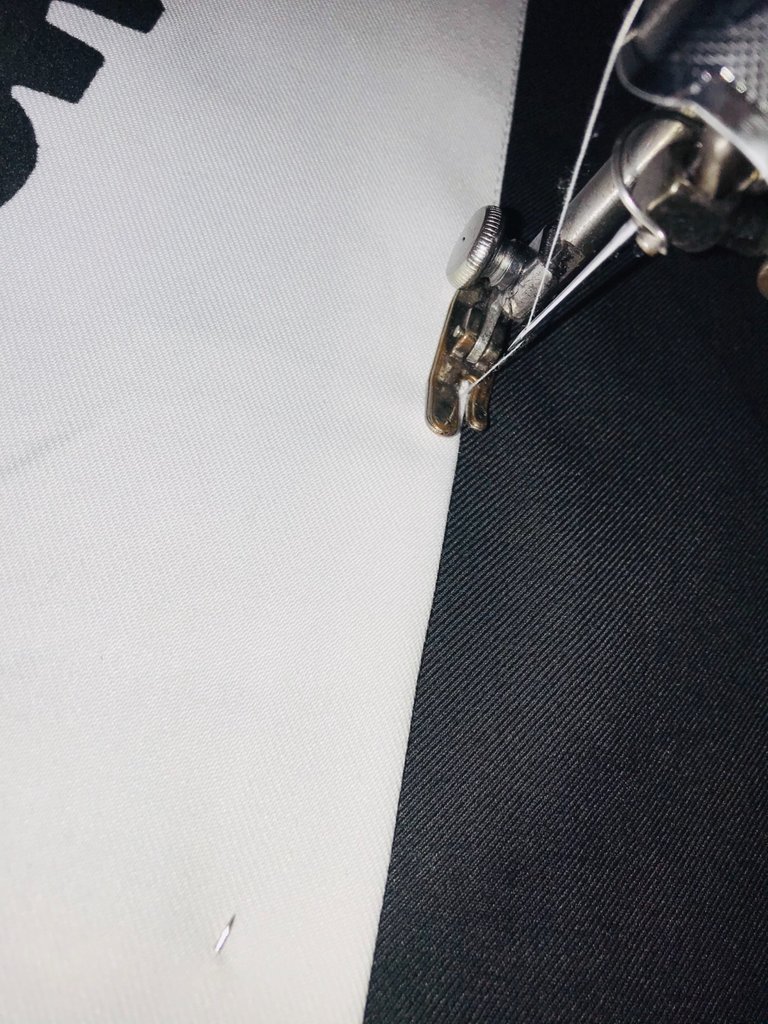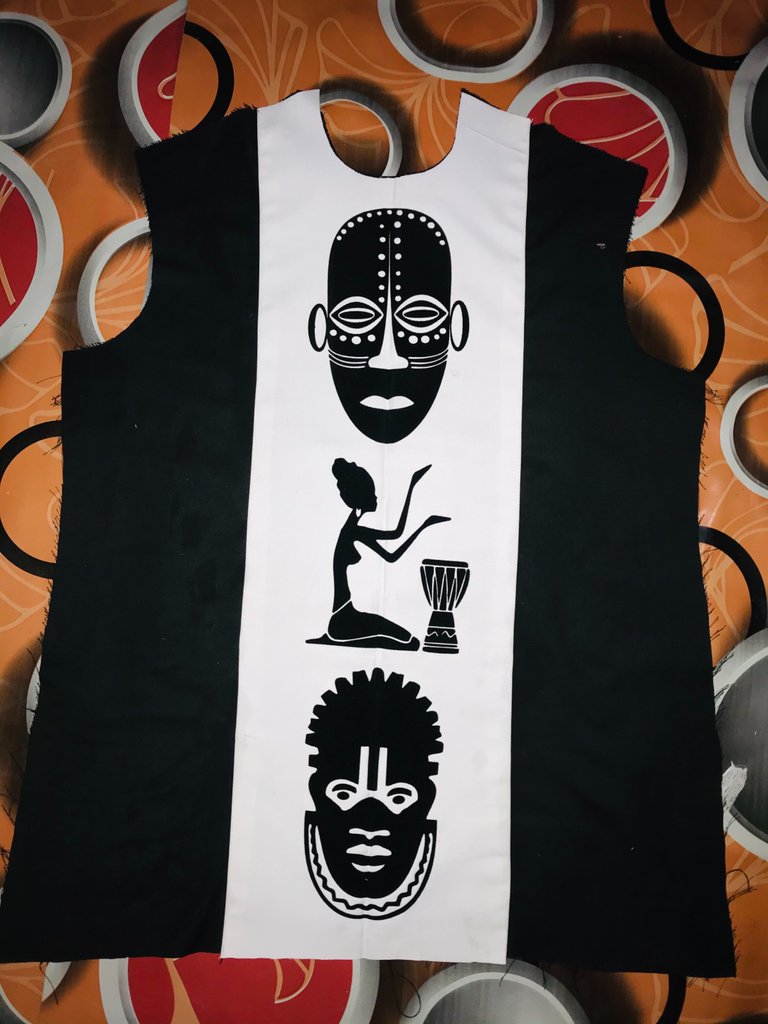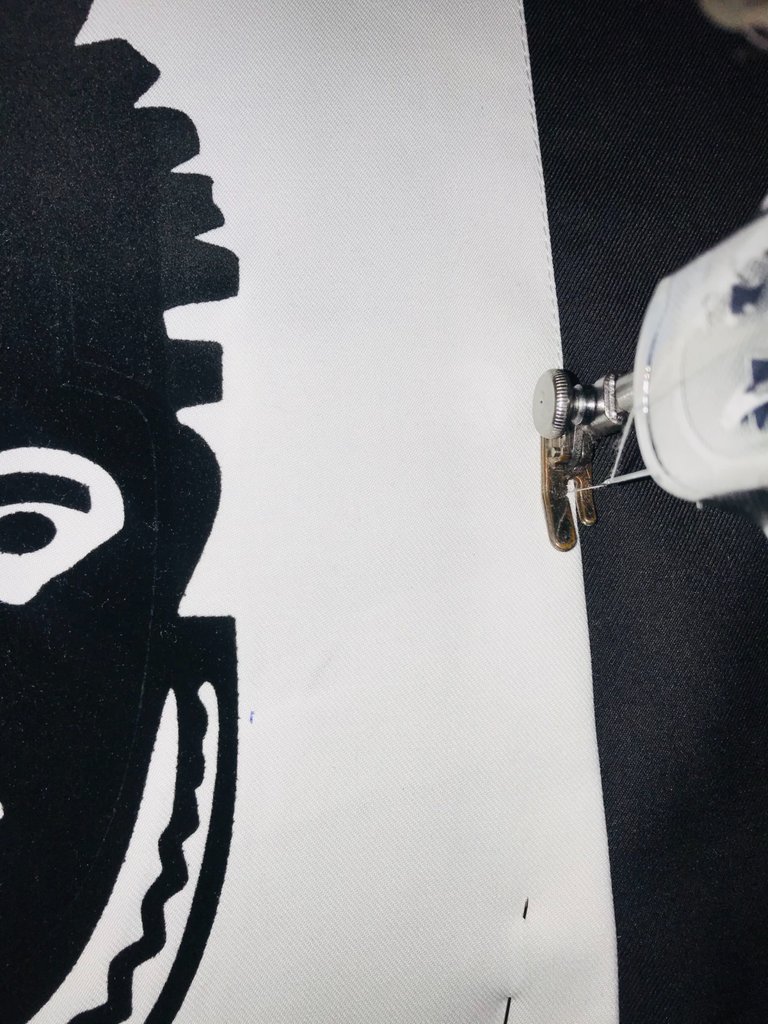 After that I joined the back to the front and I cut a little bit of white and I bend it to be 1 inches adding cum the length was 60inches I used it to design the down part of the both sleeves and after that I trimmed the shoulder after I had added the readymade zip to the left side of the cloth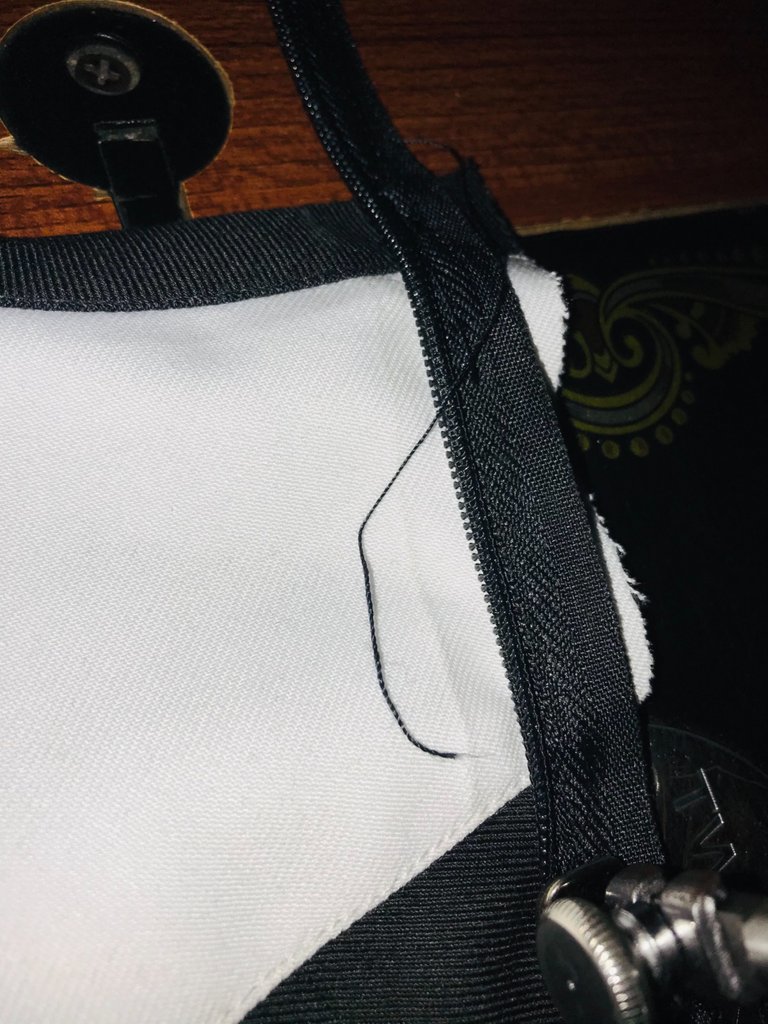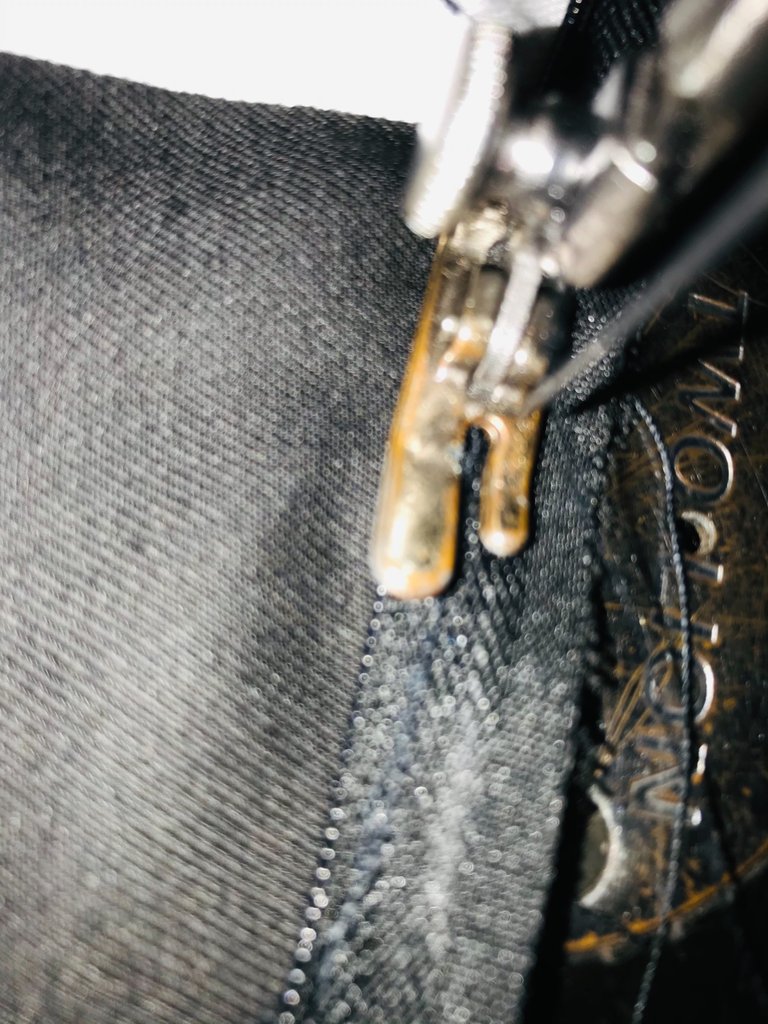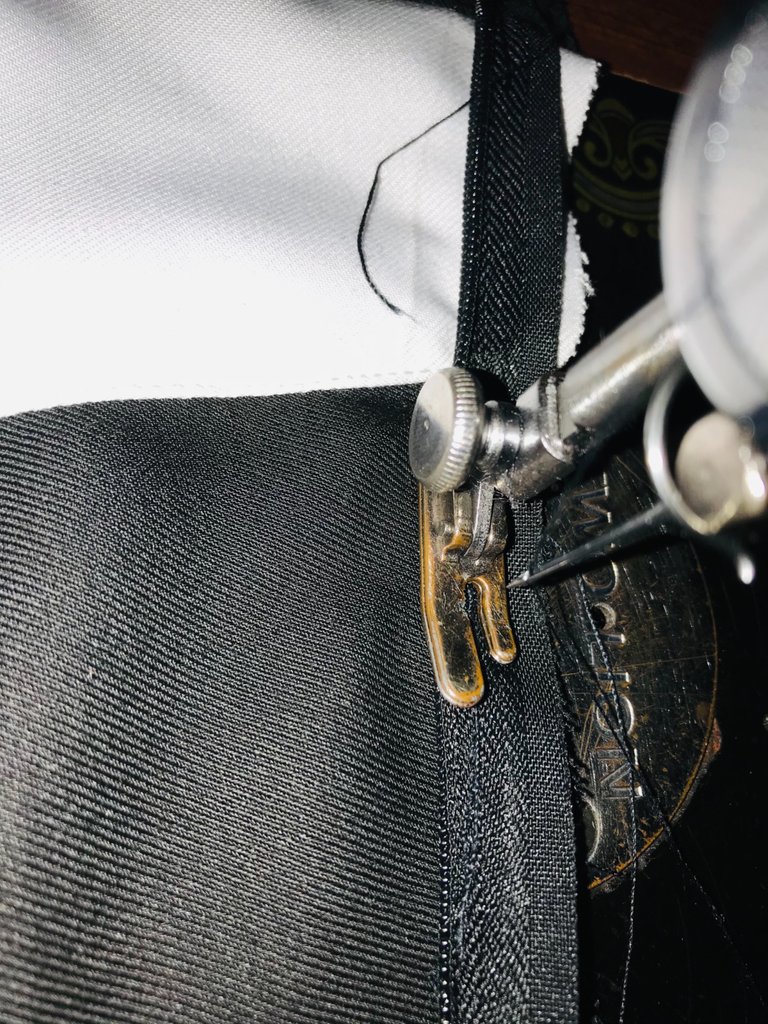 I trimmed the shoulder and I added the sleeves and did the joining according to my brother's body size.
Lastly:
I used the white that was remaining to design the down part of the top round and I pipped the neck using black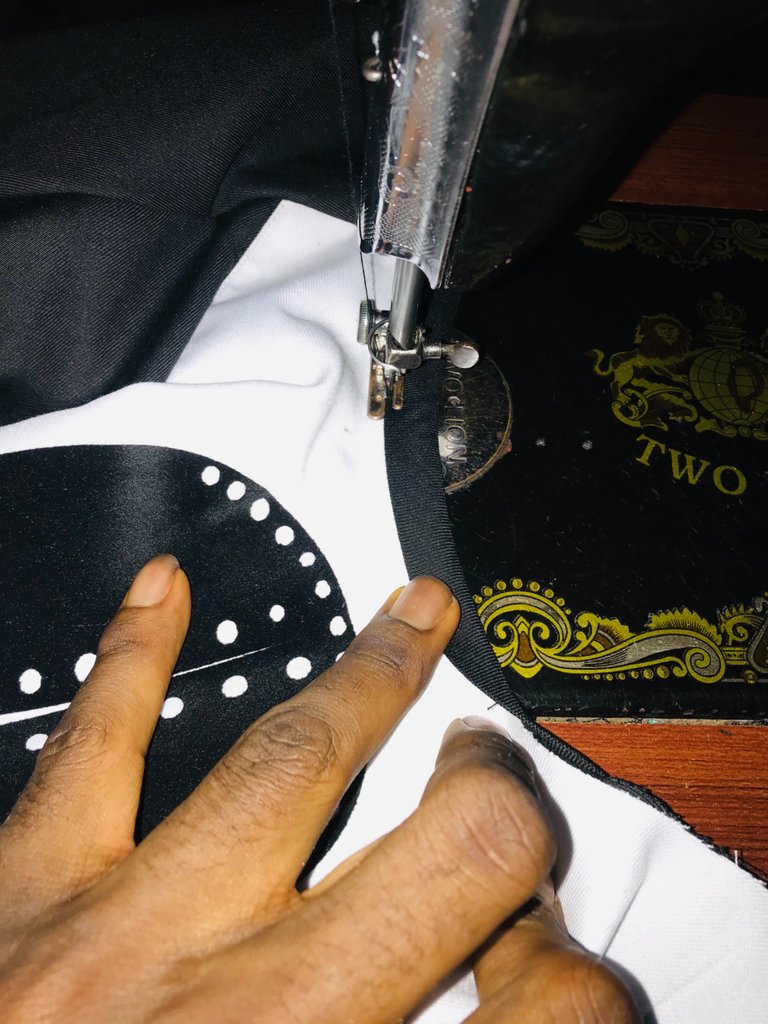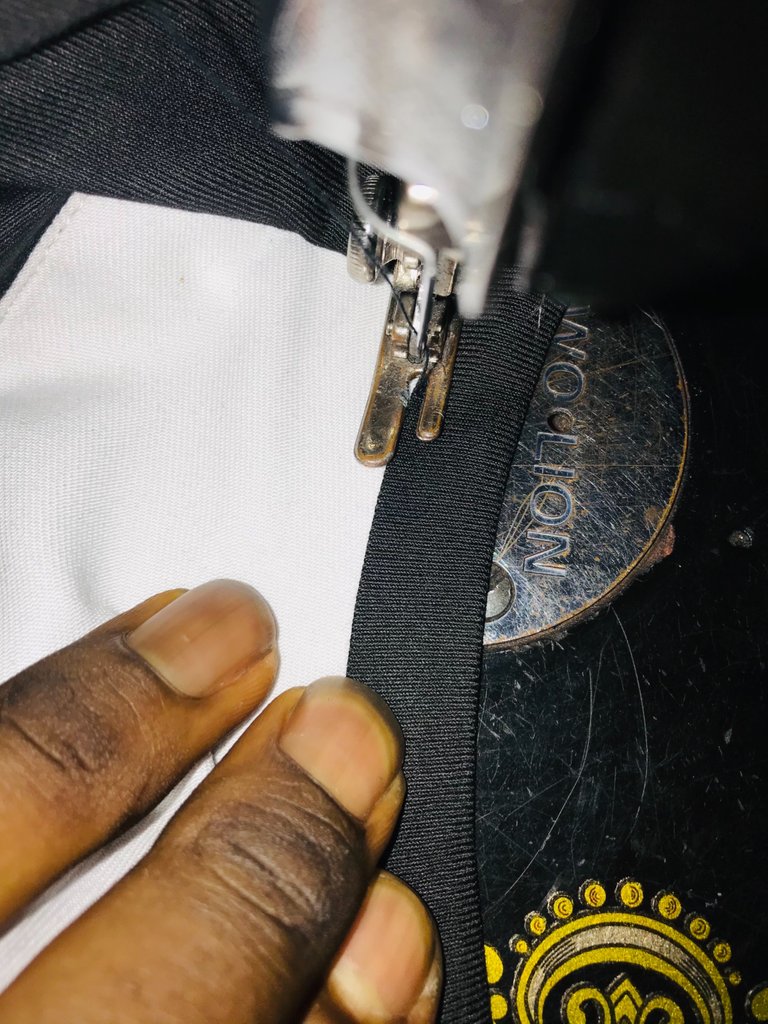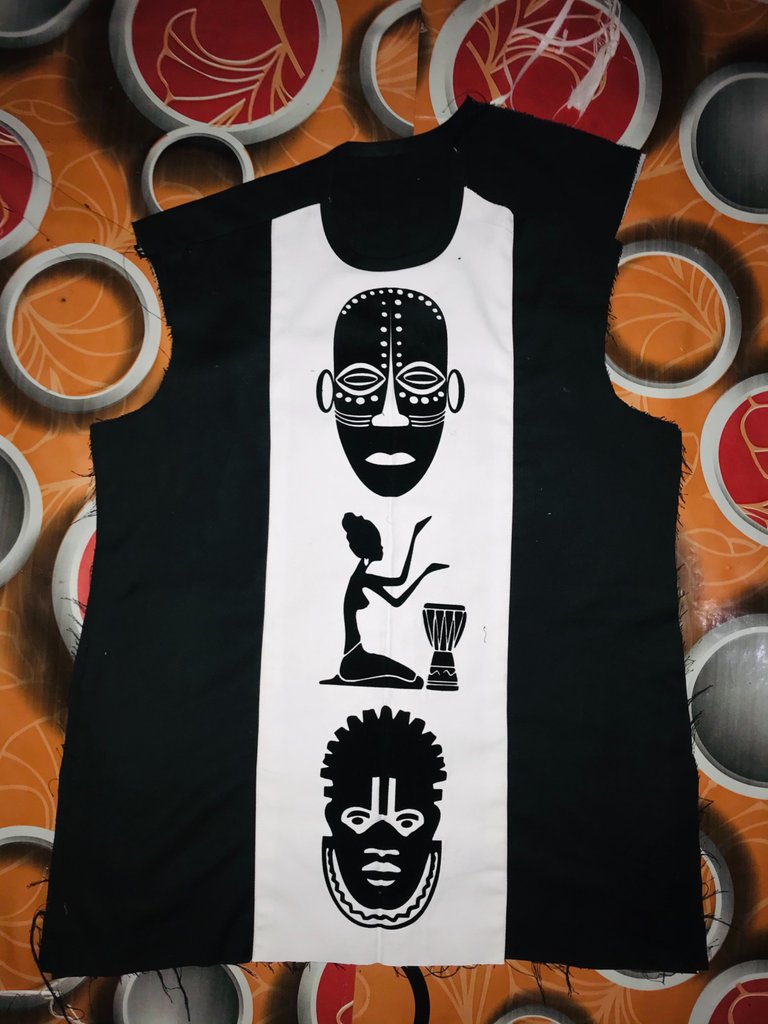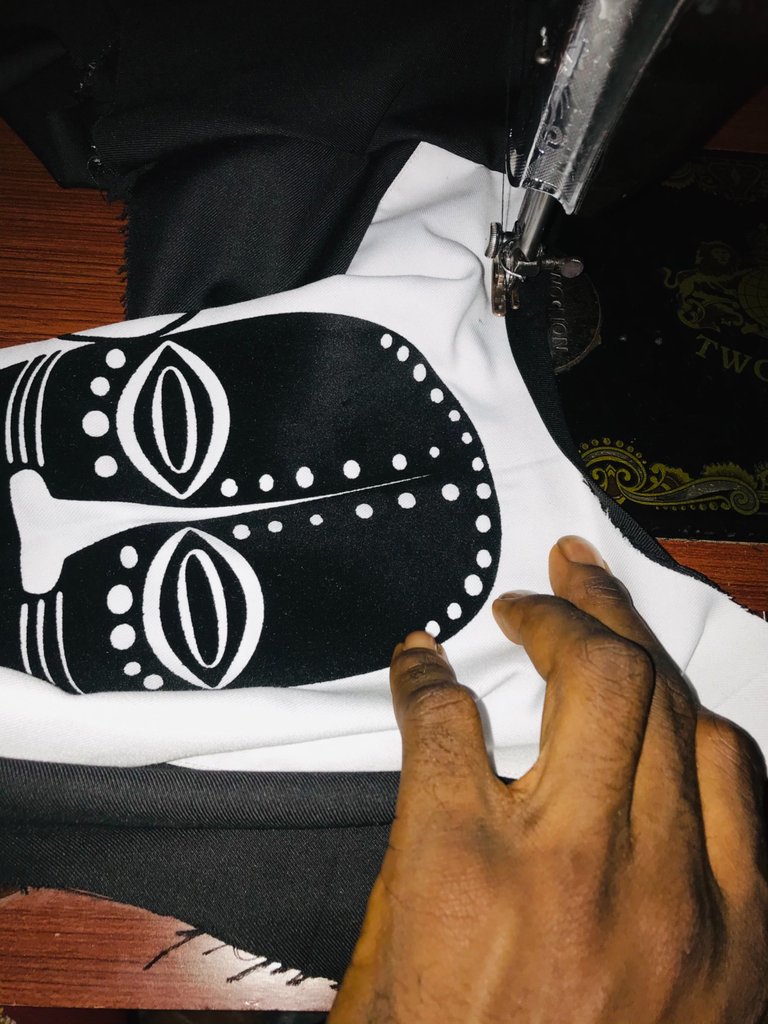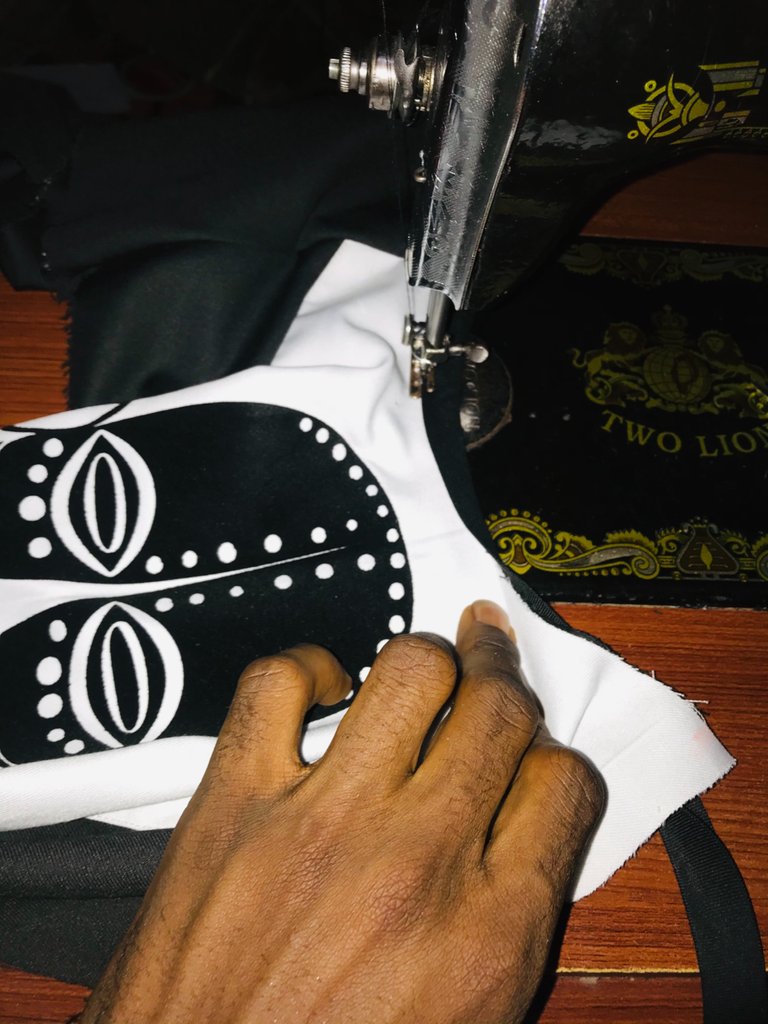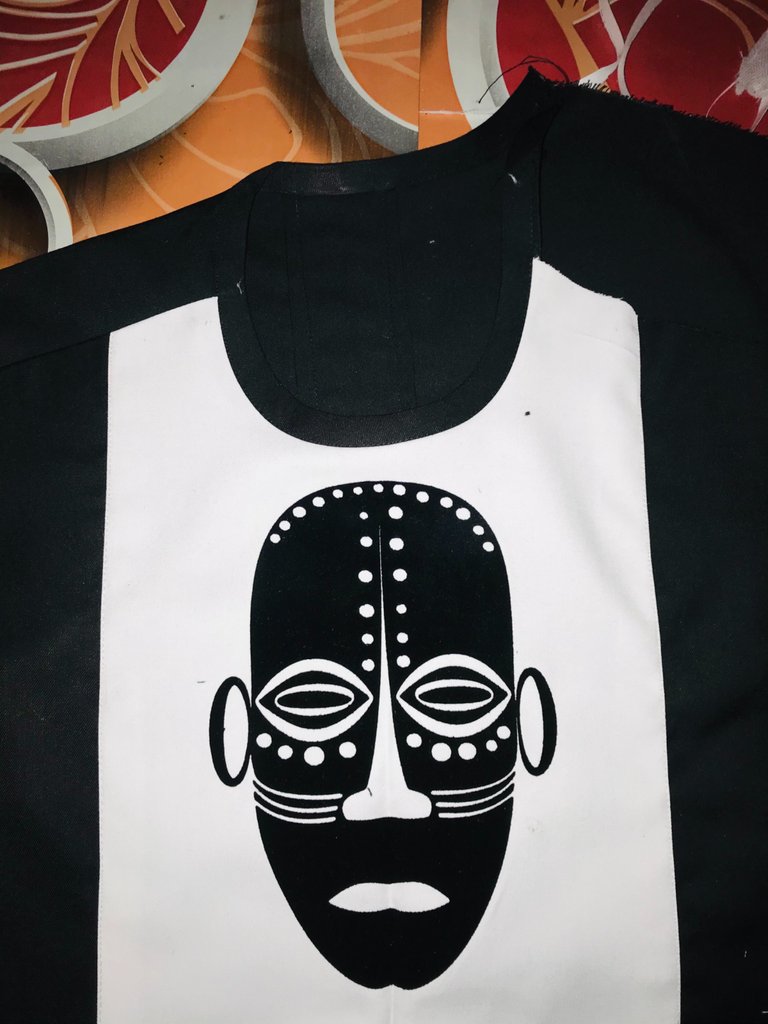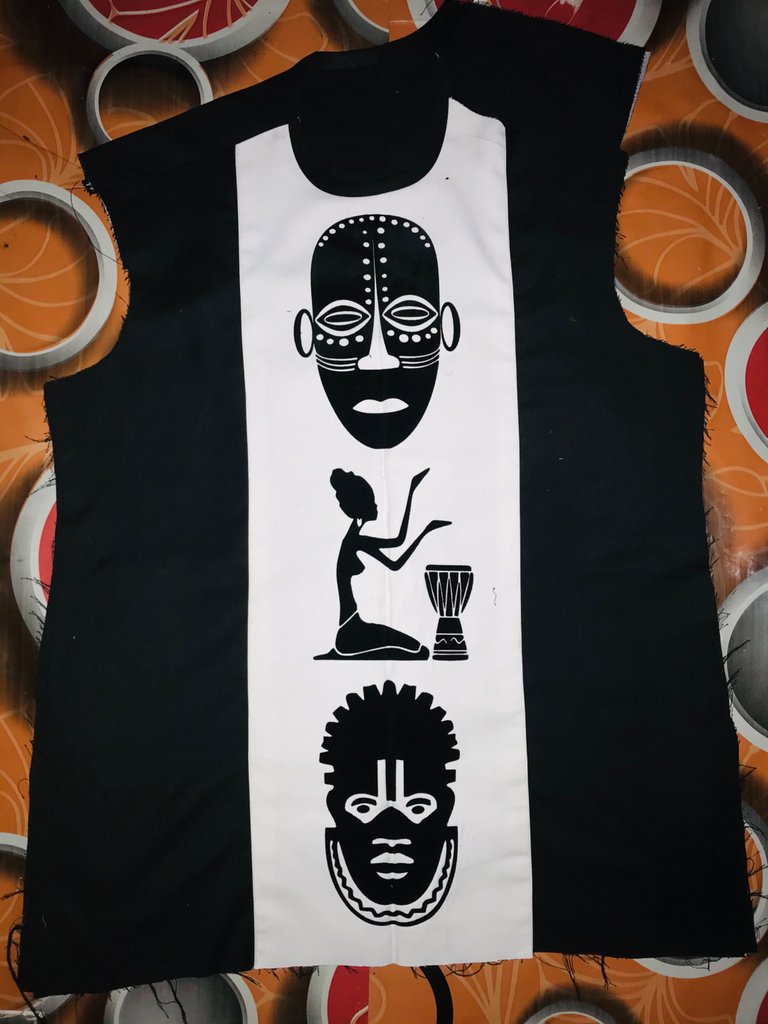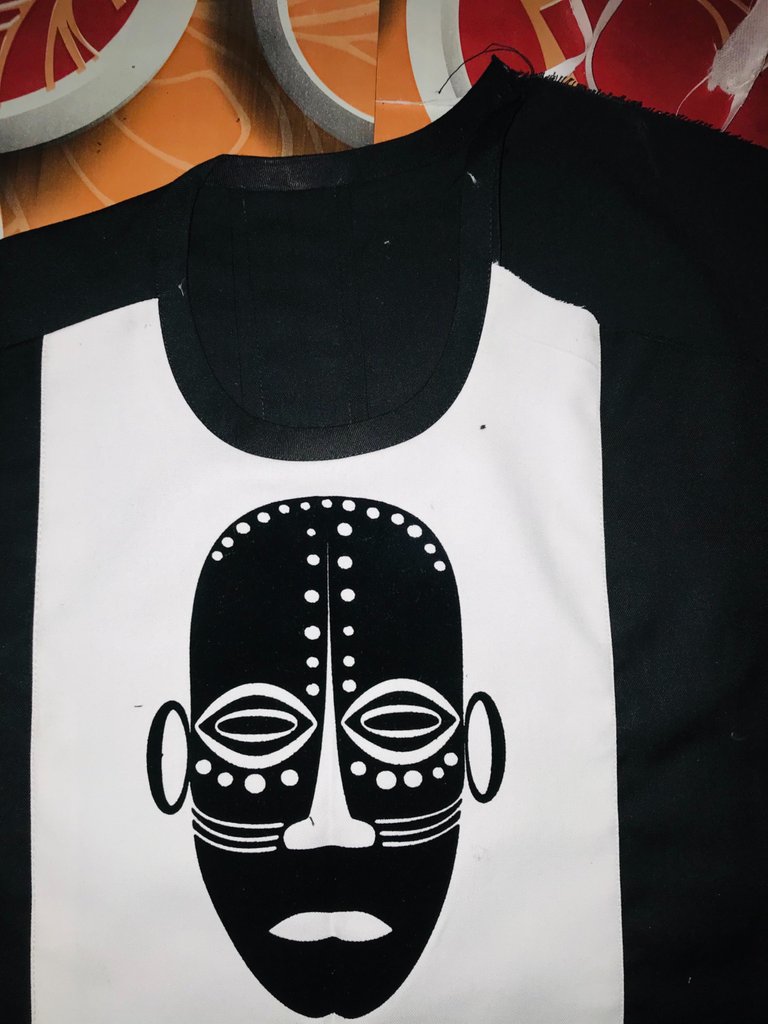 the outfit was ready!!!!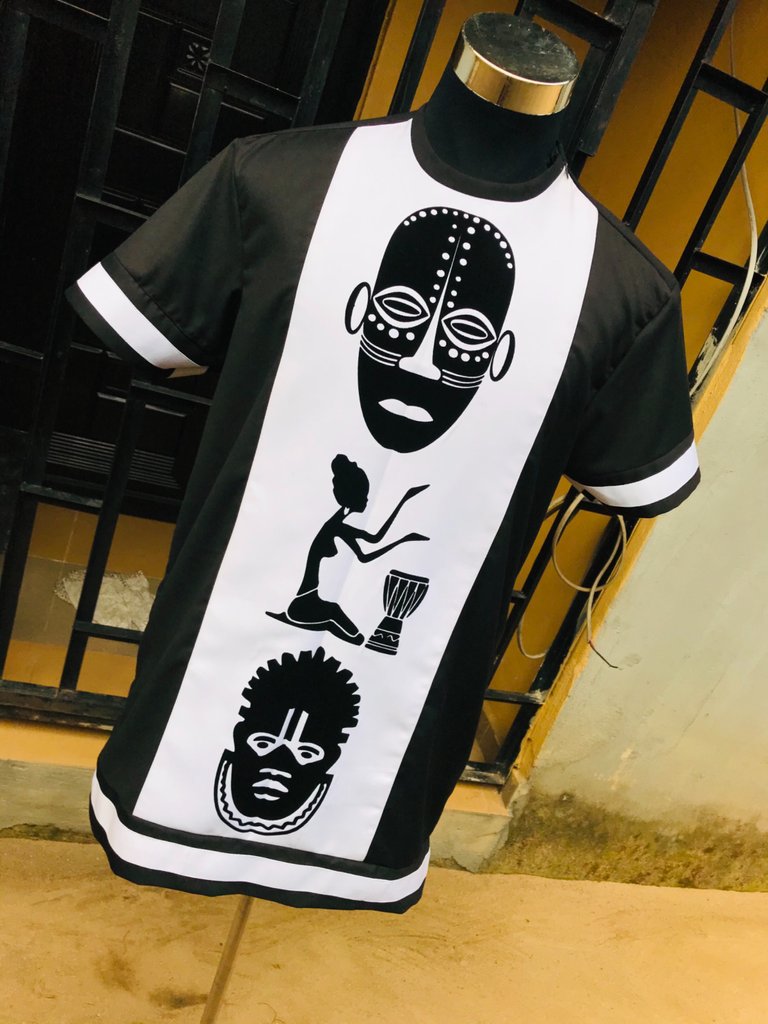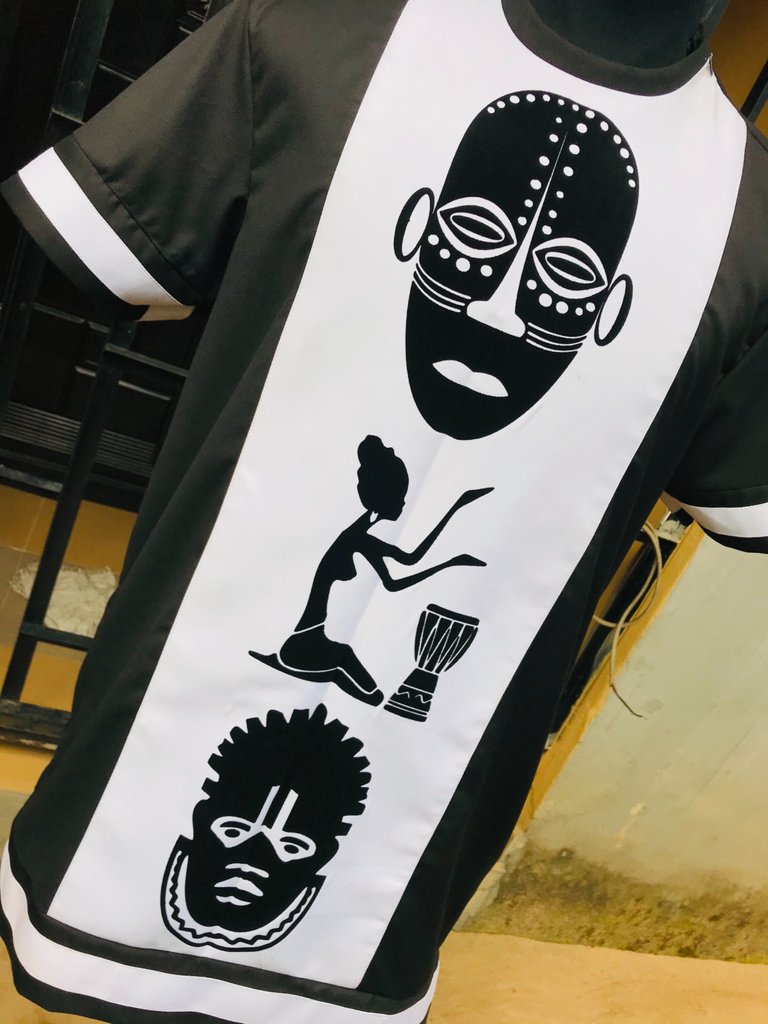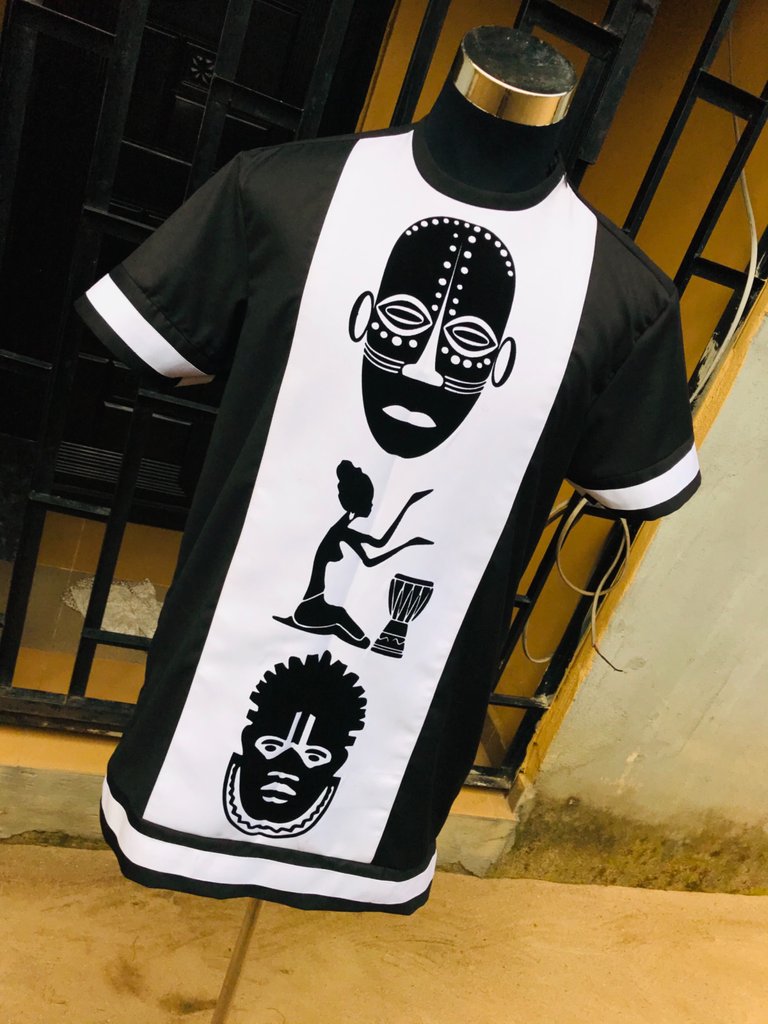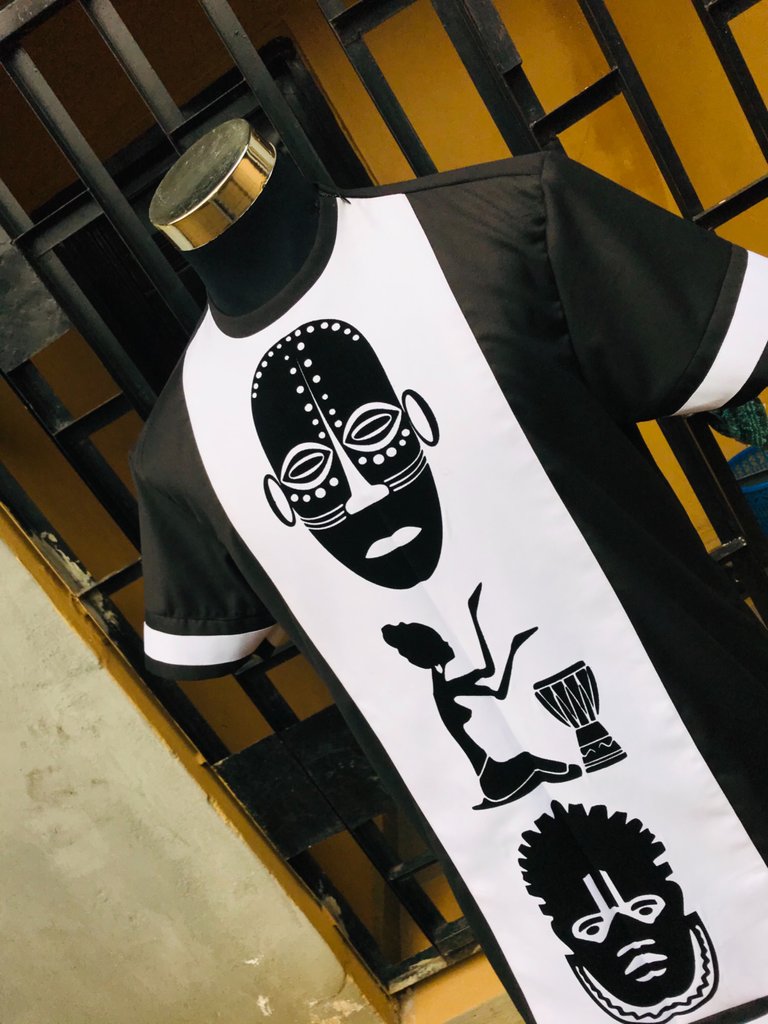 Thanks to all my well wishes, supporters and most importantly I thank all my extreme needlemovers who had keep supporting me and giving me the strength to keep holding on am so thankful to you all. I pray you do have a wonderful week ahead and a blessed day too, much love from your favorite brand❤️❤️❤️!!!!
This post is proudly brought to you by
@smilestitches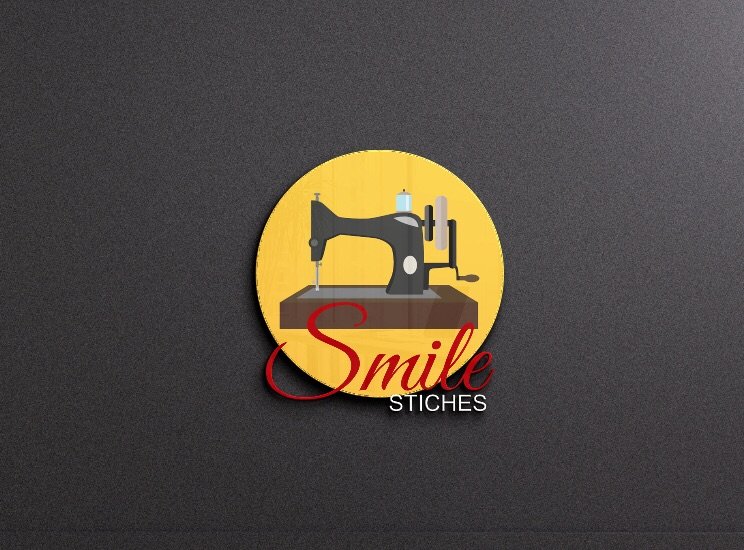 ---
---