It's really difficult to achieve a long sleeve style with 2yards of material but I narrowly succeeded 😂

Hello my follow needleworkers,happy New week to you all. how are we all doing? trust we're all fine. So Guys last week was an awesome week for me by God's grace, have been blessed and lifted, thank God for his love towards me and my family.
So guys last week I had this outfit I was given by my client to sew and return to him to wear to church yesterday. I'll be taking you all through sewing processes, from the cutting to the sewing and the completion of the hole cloth.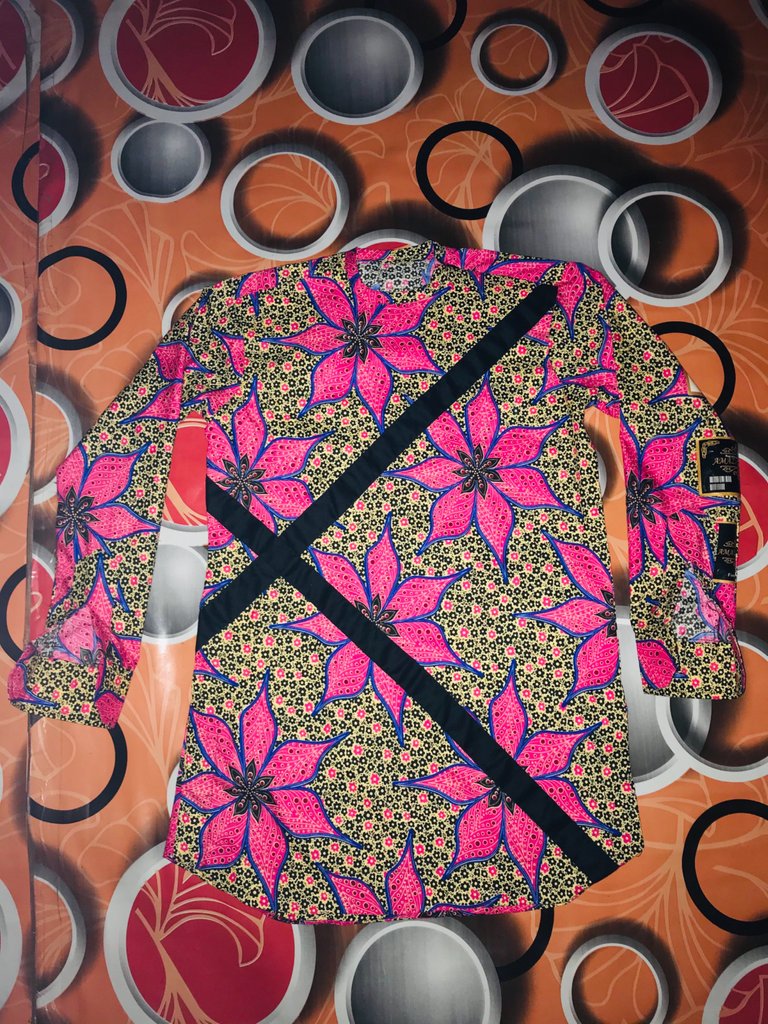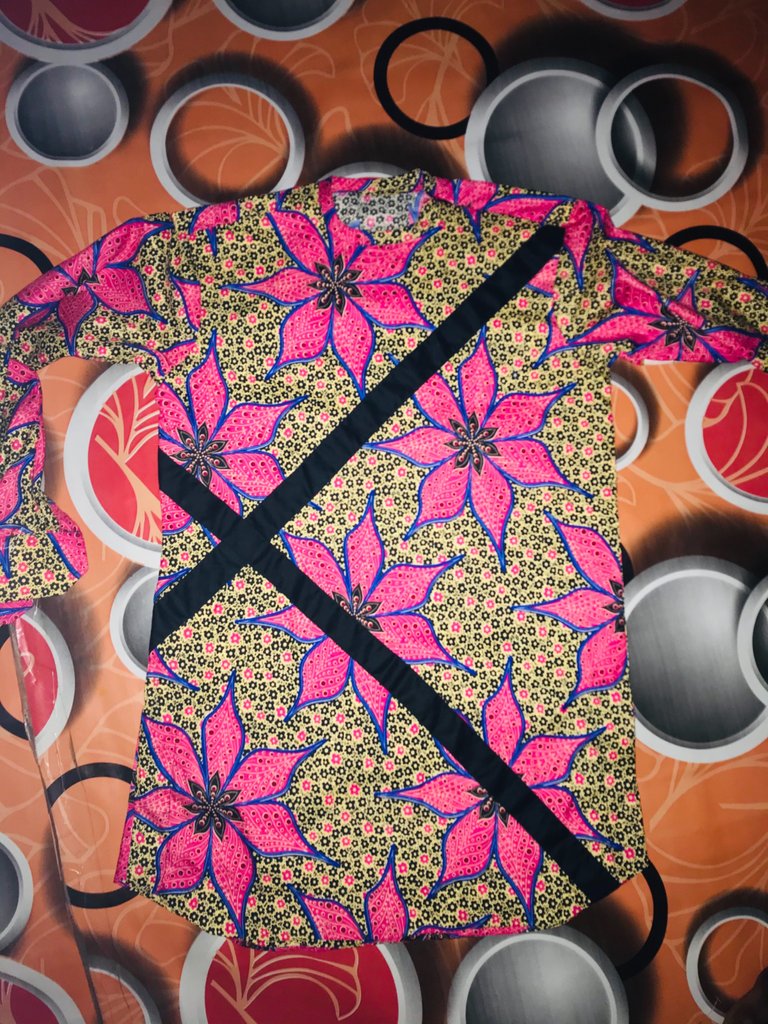 Actually am not that Ankara type I don't really like working on Ankara materials, reason being that those kinds of material are always too occupied with deferent colors and mixtures that if the person sewing the material isn't smart on what to do he might end up importing a plain color material to it and it would end up being a color riot or color blocking 😂 to avoid all of those complications I just love and choose to work with plain materials cause those ones are perfect for combination and otherwise so when my client brought his Ankara material we deliberated on which color to use for the combat so it won't look off so he was thinking we should use milky color so I suggest we should go for black cause black goes with whatever color and since his going to wear it with a black trouser so I suggested we should use black and he saw reasons with me so we agreed to use black to combine it.
My Sewing Items I used;
Ankara material
Black material
Readymade zip (black)
Collar gum
matching thread
My Sewing processes,
Step 1
I lay the Ankara material and I scratch out the measurement and I cut it out and I used the front measurement that I had cut out to cut the back view and the sleeve.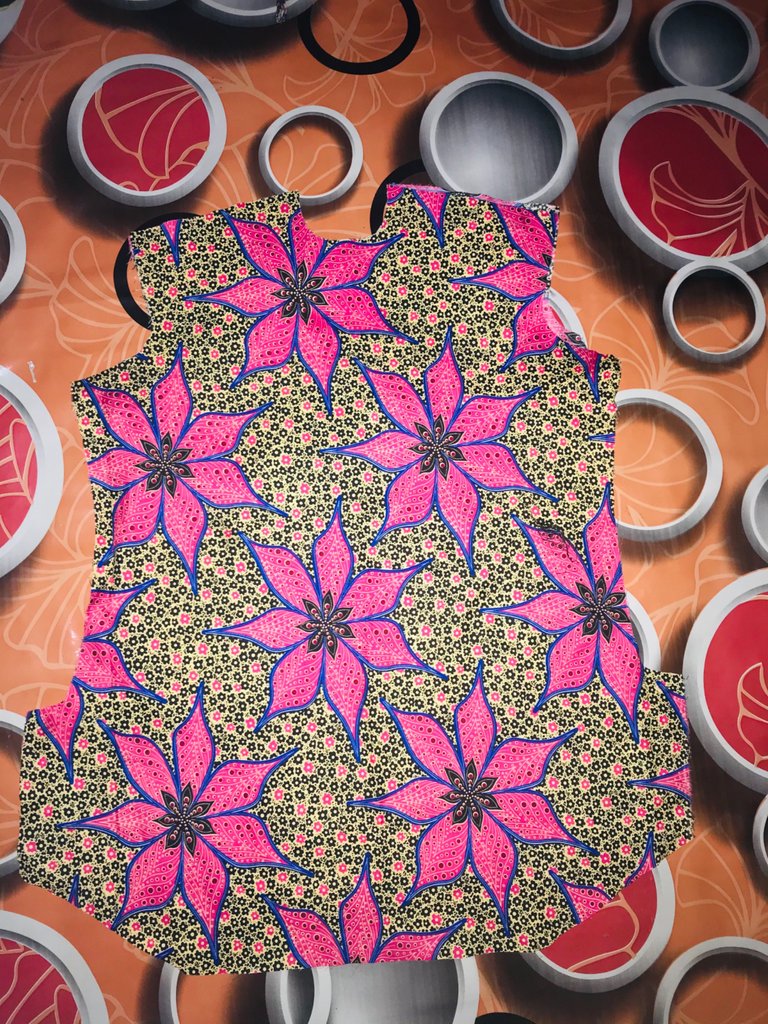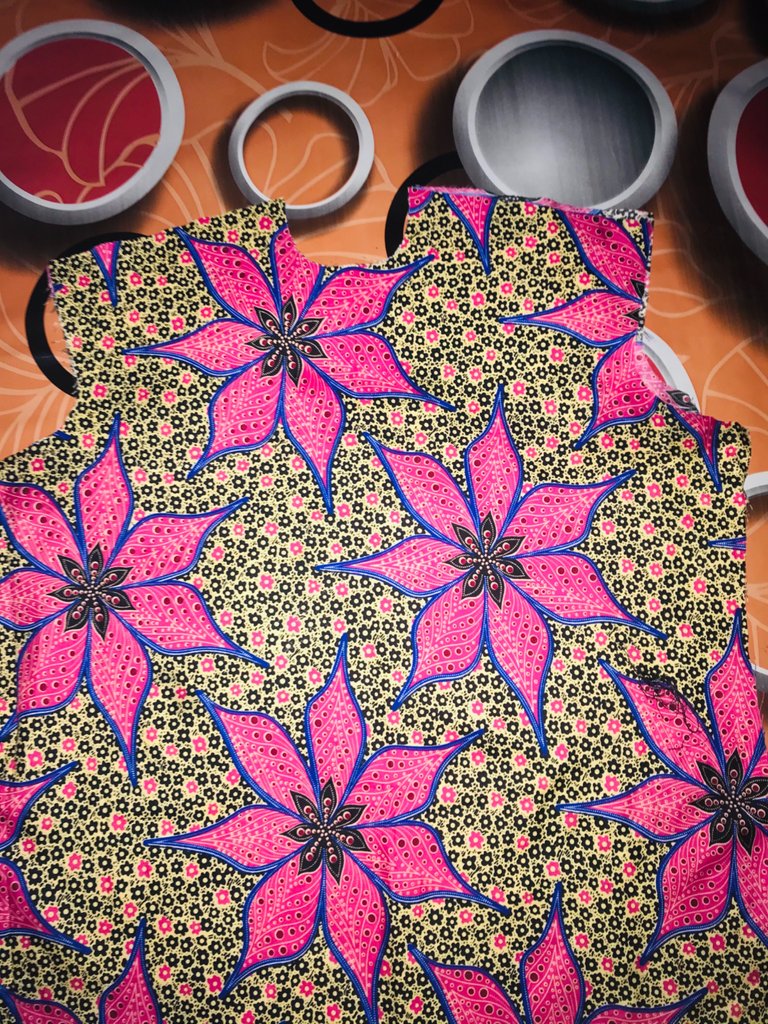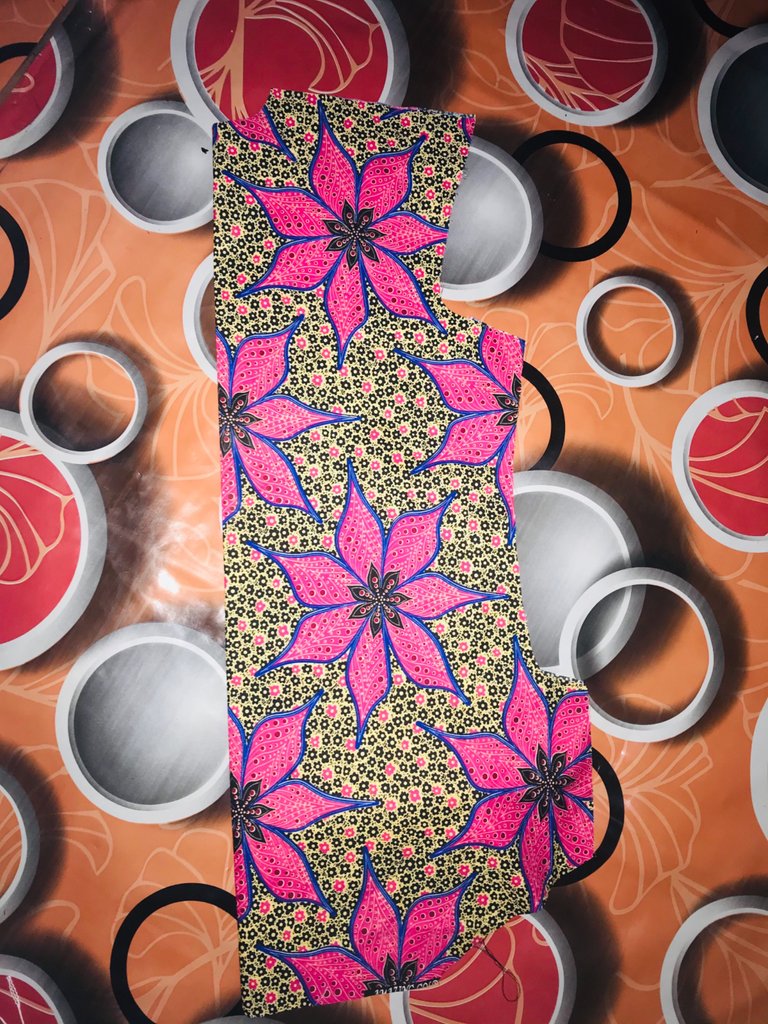 Step 2
I took the black material I cut out 2inches size and 27inches length and I use my iron to bend both sides in to make it 1inches remaining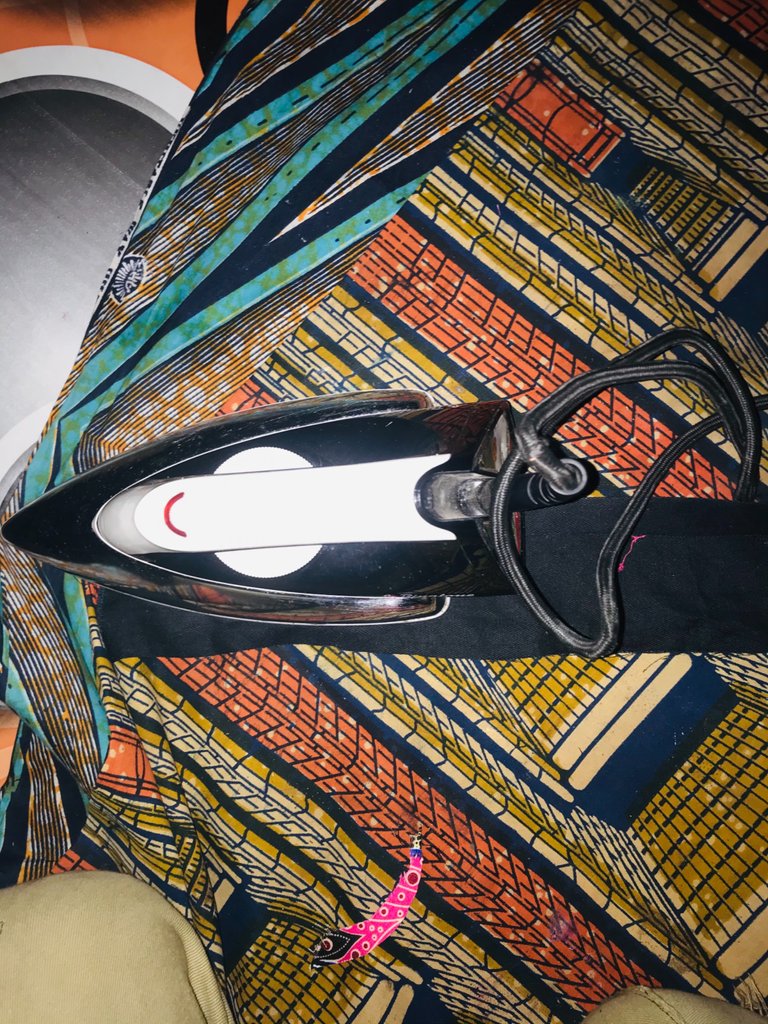 after ironing it I took the front of the Ankara material and I lay the black in a slanting form, from the lift shoulder to the right side of the front, I laid it and I sew it together with the front. After that, I still took the remaining ironed black and I laid it from where that other one stopped, I lay it and I sewed it to the down part.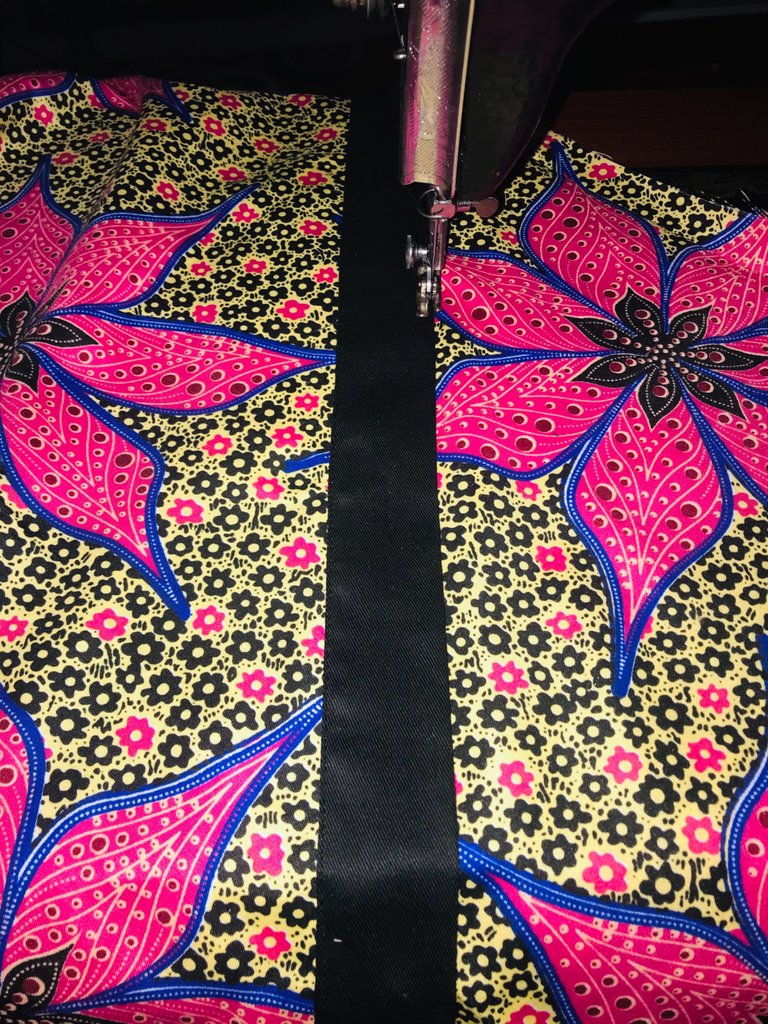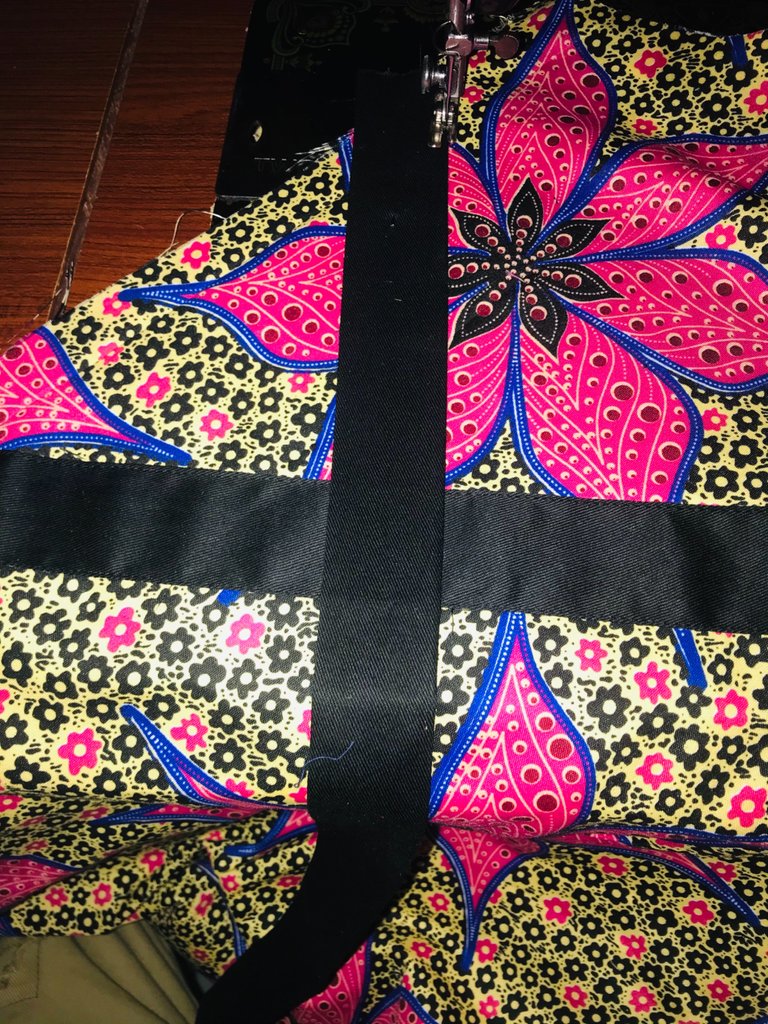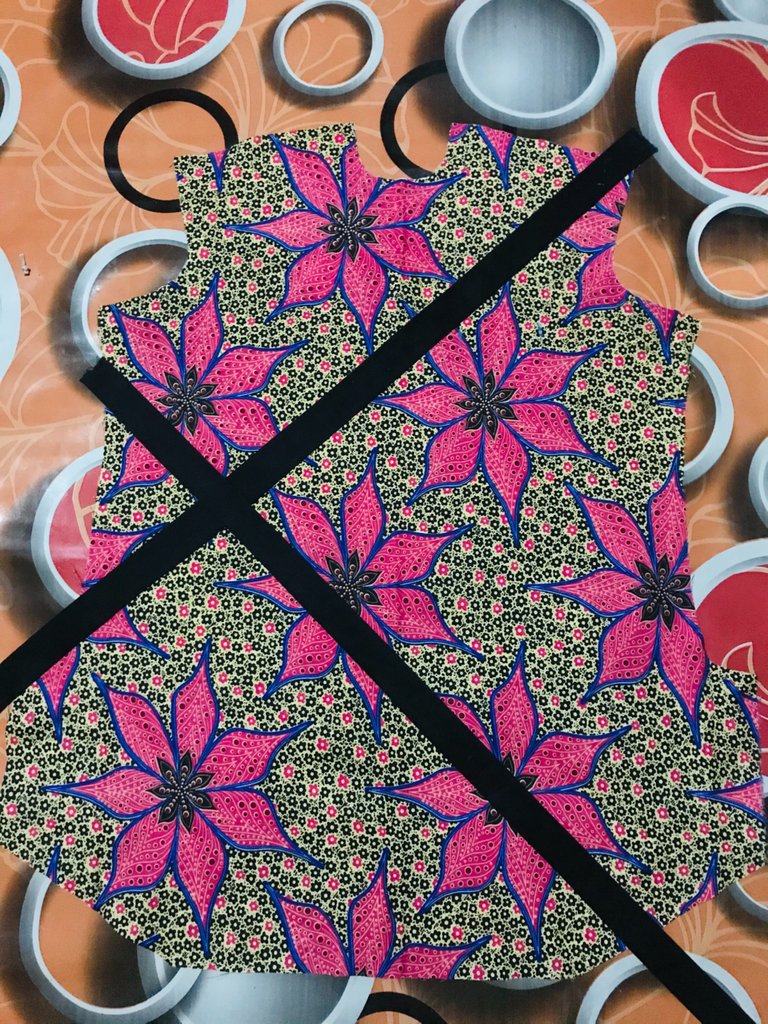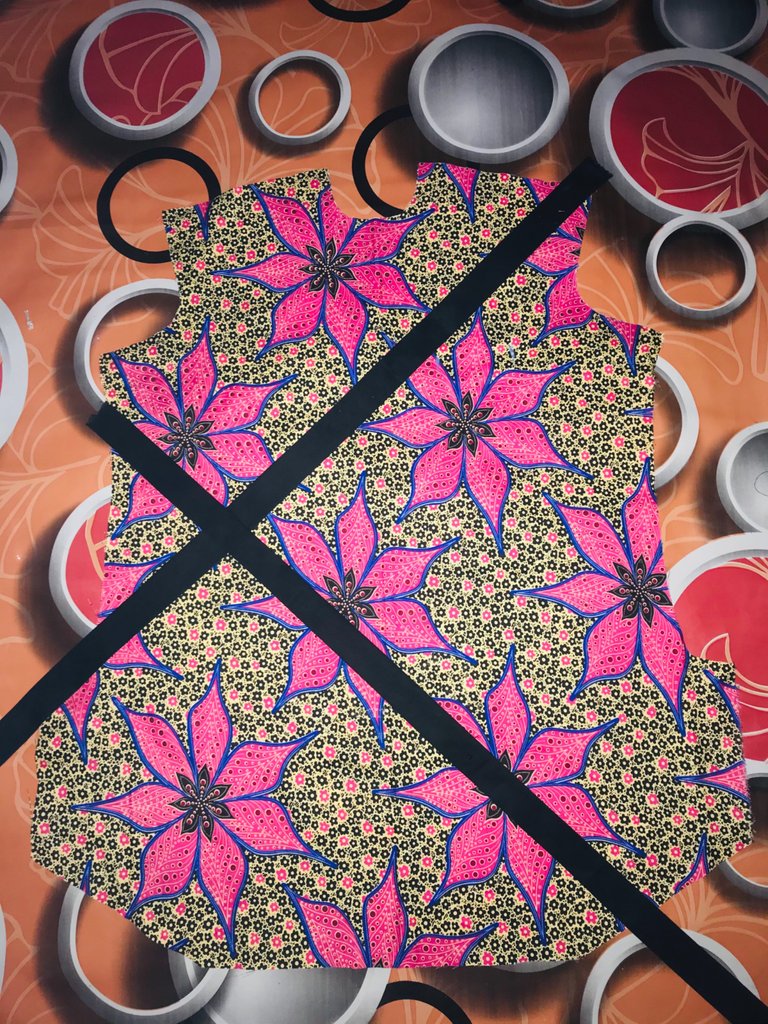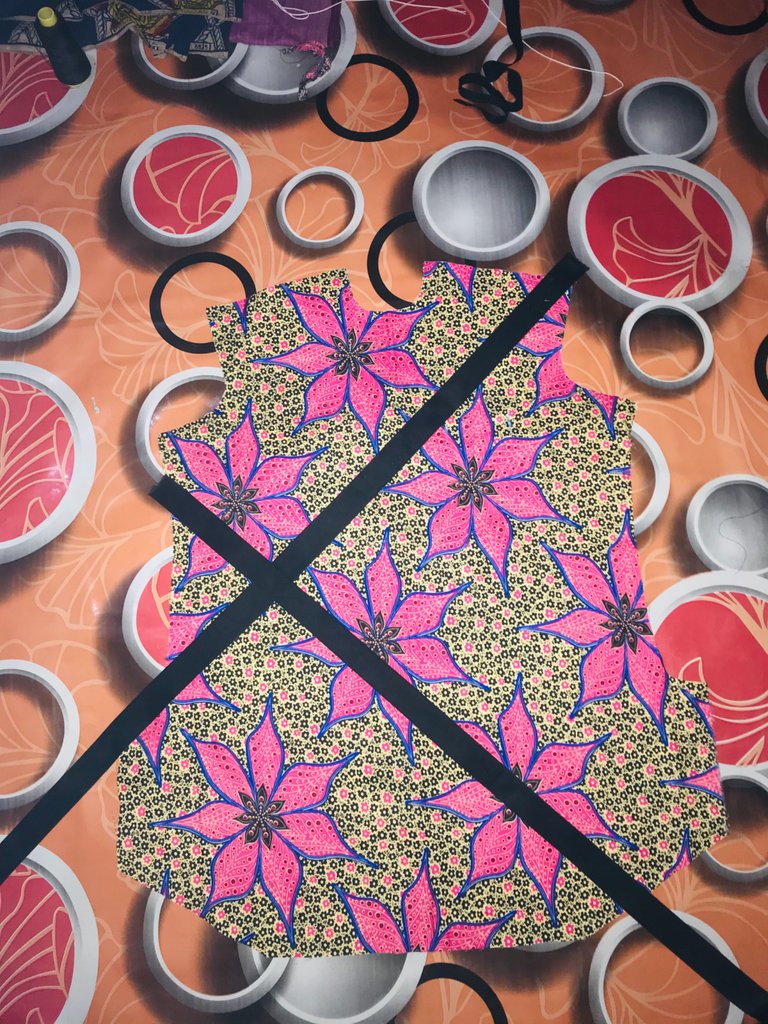 Step 3
I then sewed the readymade zip to the left shoulder joining the back view to the from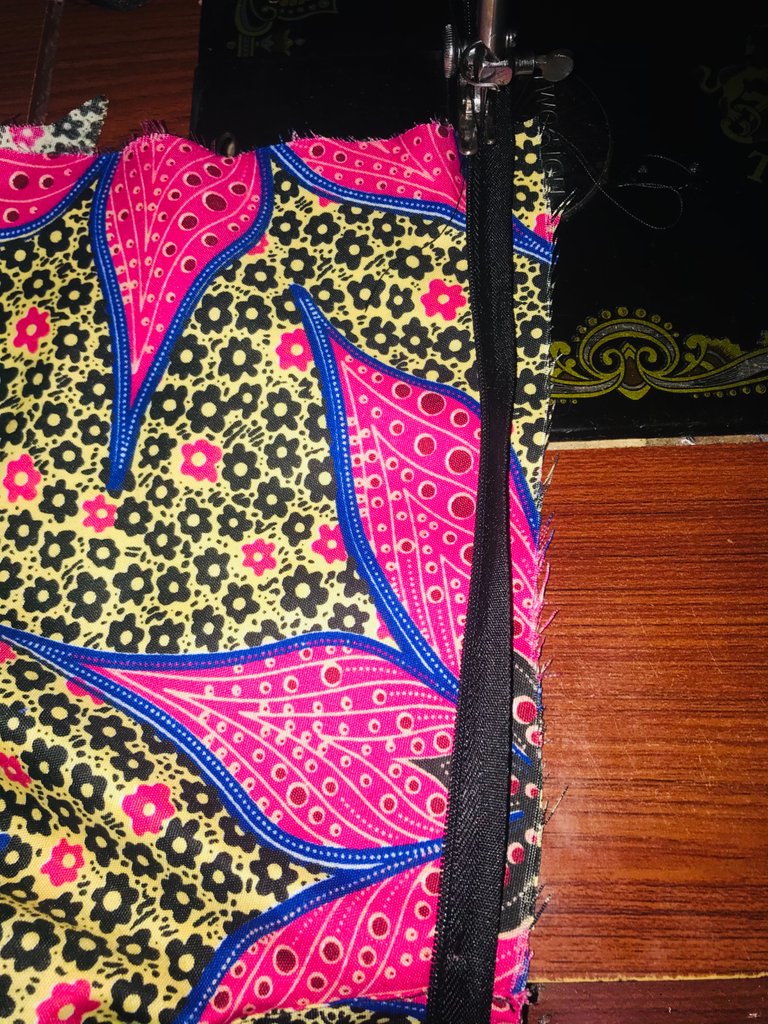 I piped the neck after that, I trimmed the shoulder and I joined the sleeves. I used the collar gum to make a band for the sleeves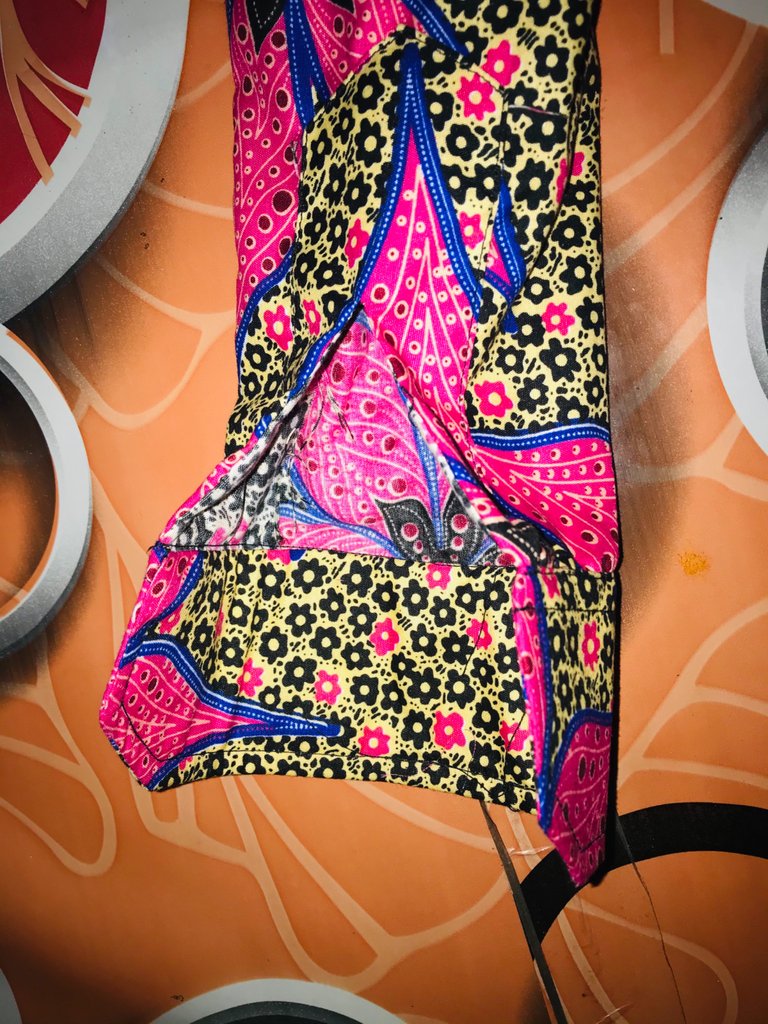 I joined the body size and the cloth was ready for my client to wear and he wear it to church yesterday.
Thanks guys for your attention, have a blessed day from your one and only favorite brand @smilestitches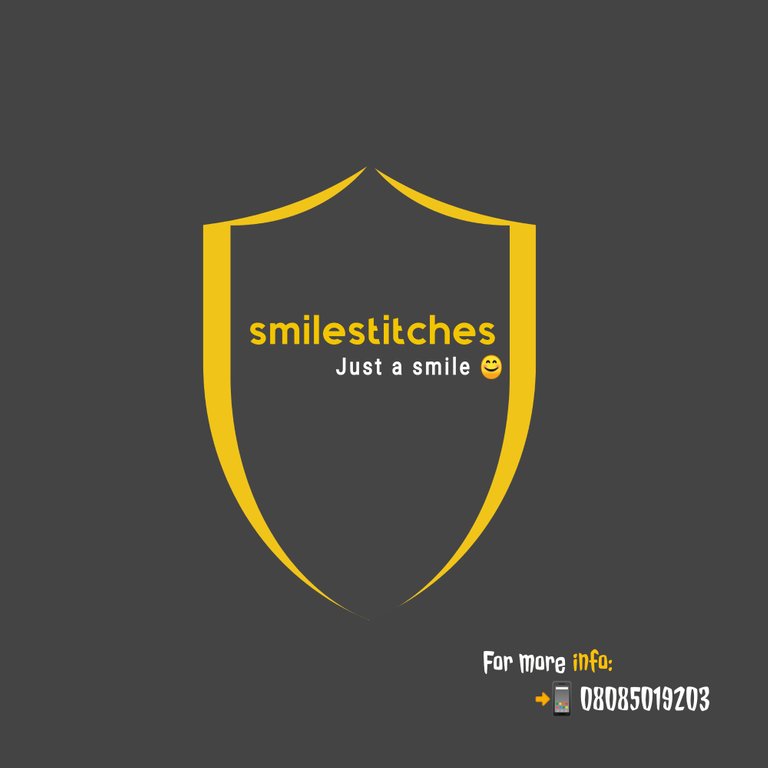 ---
---