Nothing in life is permanent even your shadow will leave you when the light goes off, so learn to stay alone. Stay with hope and live with a smile 😊.
Hello needlemovers:
Happy weekend to you all, thank God it's Friday 💃 at long last let me go and rest for the week 😂 have really stressed myself this week time to go and rest 😂 am super excited hope you are too?. Don't know but even when am in a bad mood throughout the week when it's always Friday I just feel so excited for no reason, maybe it's because of the thought that I won't be coming to work the next day and the day after the next day so that mindset automatically brings joy to my soul 😂. Now am beginning to sound like a lazy person 😂 one might have the impression that am a lazy type who doesn't want to work but always lazing around resting 😂, my dear am not! It's just a natural thing wanting to rest, I mean you should know yourself and when you've over stretch yourself and when you feel as tho you need rest.
Rest is vital and essential for the betterment of the body and also:
Betterment of your mental health.
It's increases your concentration memory.
It's give you healthier immune system.
Reduced stress.
Improved mood and even a better metabolism.
Rest is well recommended by health expertise, even God alnight who created us all and everything we see around us, the Bible in Genesis 2: 1-3, after everything was created in the seventh(7) day God himself had to rest it was recorded in that verse that God rested, that how important rest is, so friends you don't need to overwork yourself what will be will be take out a little and rest who knows maybe that little idea that has been lacking for your project to succeed you might just get it at the place of rest because rest clams you down and you think with ease so friends learn to rest. now with my few points have listed about rest who should object to the fact that I shouldn't rest 😂 no one right? Now I rest!!!! 😂
Well...... I trust we are doing great, cause am not doing bad either, very thing is perfectly fine all thanks to God almighty who has been with me in every step of the way.
So Friends back to the real business of the day am here to share with you all an awesome outfit I just concluded now at the office right now.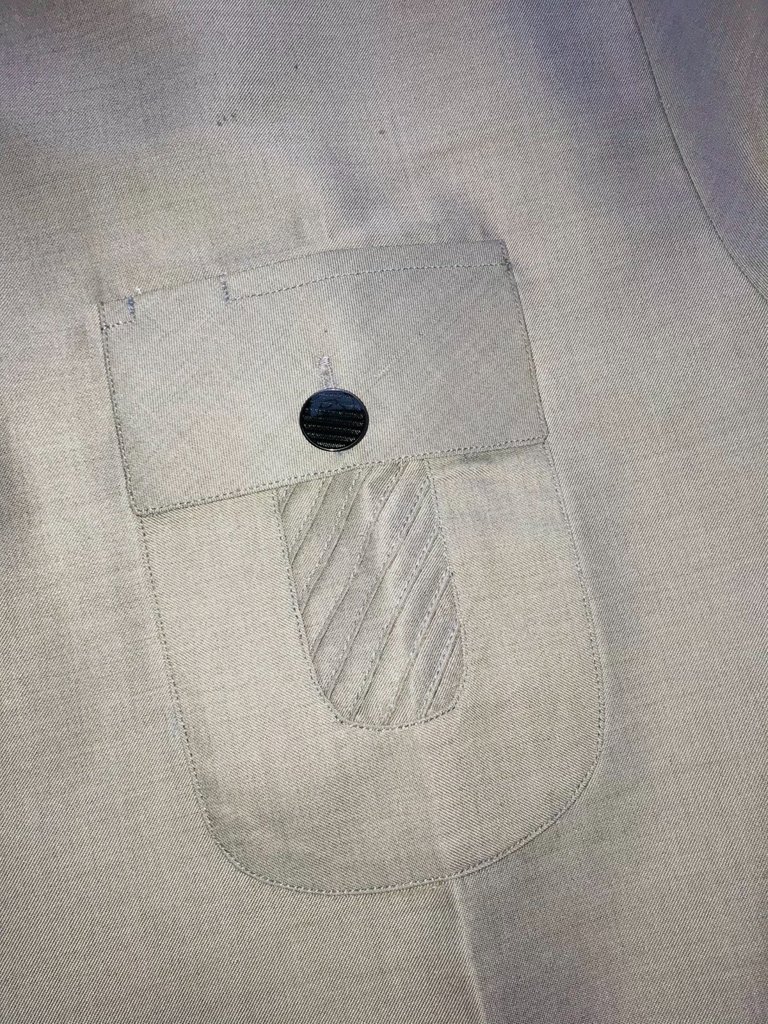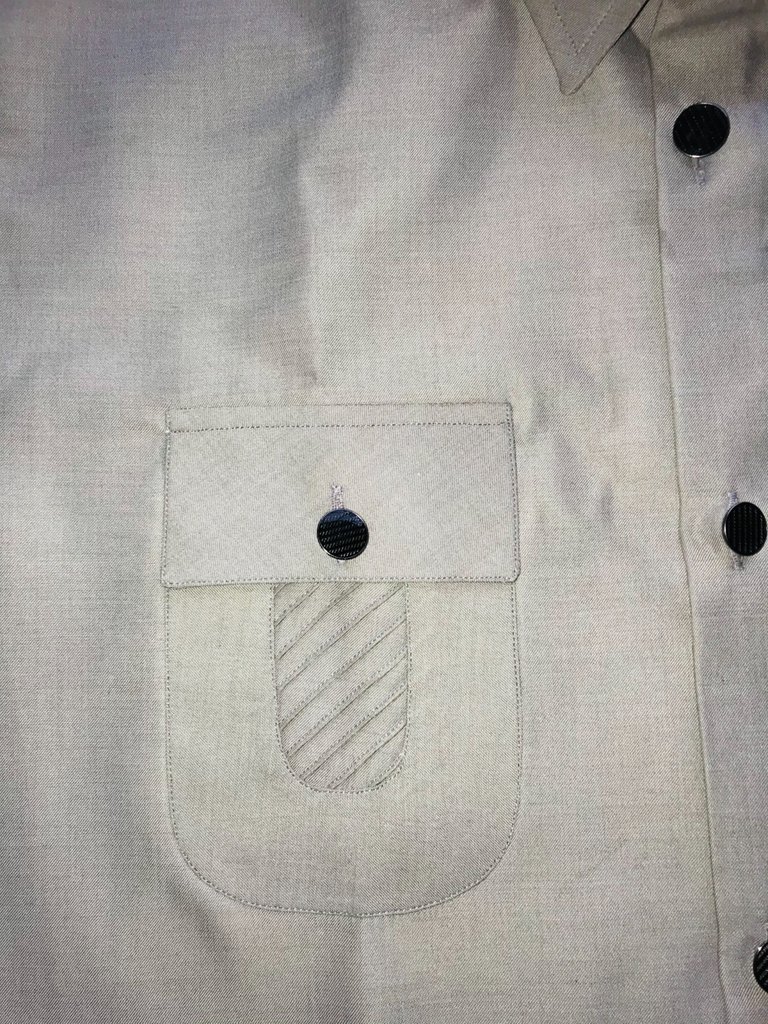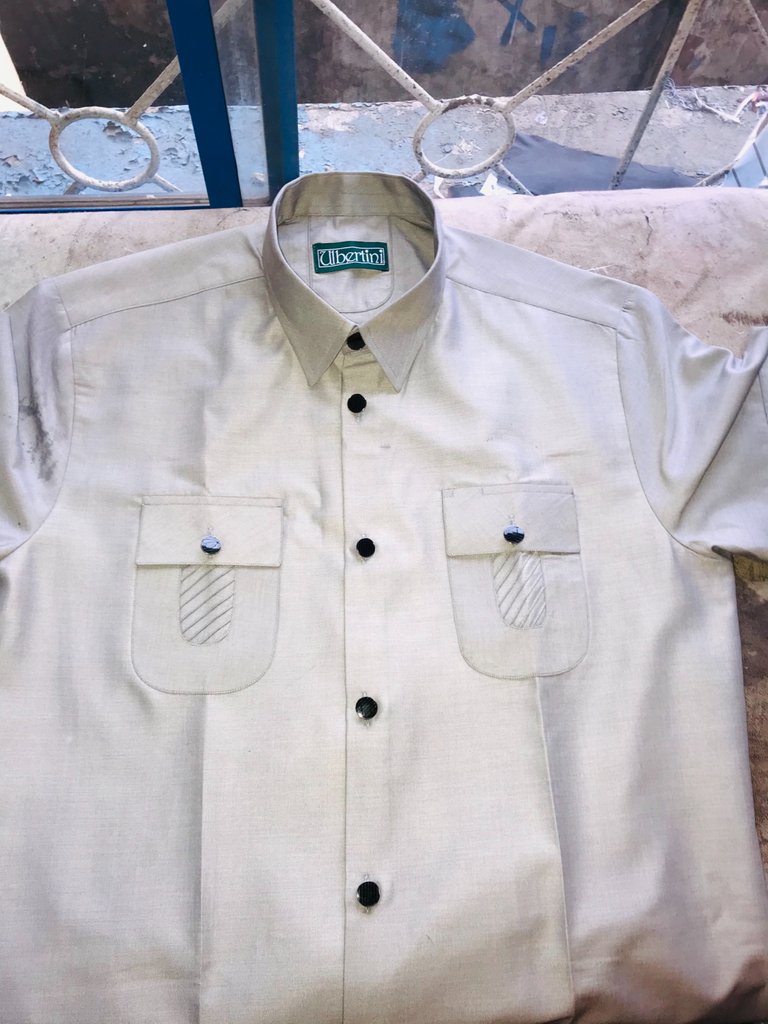 Items used:
Light harsh color fabric.
Collar gum.
Stay gum.
Matching color thread.
Usually in my office my boss does the cutting of the cloth and after that he brings it for me to sew so that just the normal thing I don't get to cut I only sew after he had cut it and brings the design to me on how to sew it. But I just guess it's same way I have been doing mine that goes he does his cutting too.
Sewing processes
Step one(1):
Firstly I gave my phone to a friend at my workplace who I told to help me in snapping everything I do while I focus on the sewing. I took the pieces of the fabric that was remaining, I cut the length 30inches while the size was 7inches and I just started sewing it 0.1inches in a slanting form till I exhaust all the fabric.
Step two(2):
I cut the white fabric again and this time the size was 6inches and the length was 6inches too and I applied the tissue gum to the back side and I mapped out with a pencil size of 3inches at the middle of the fabric I cut it two so I did same on the other one too. After I had mapped it, I then cut it out and included the slanting 0.1inches I just finished sewing I placed it on top of it and I sewed it. I did same to that other side and after the sewing I then too it to the iron and I bend it size of 4inches and length of 5inches I also added a 1inches at the top too with that I formed the pocket.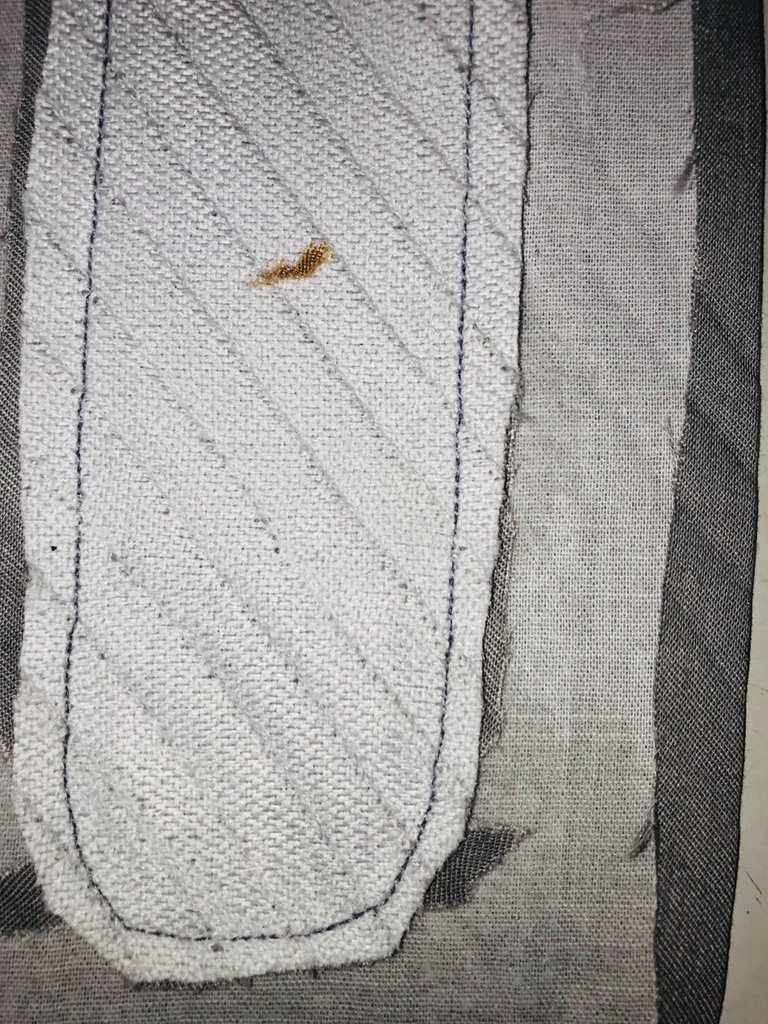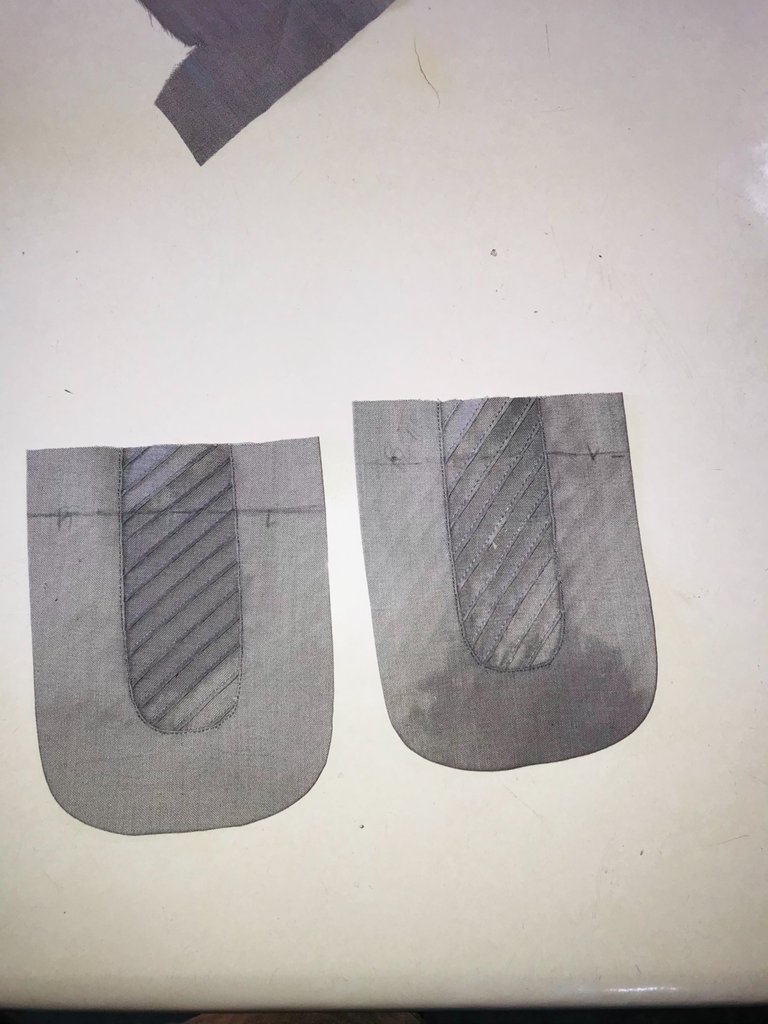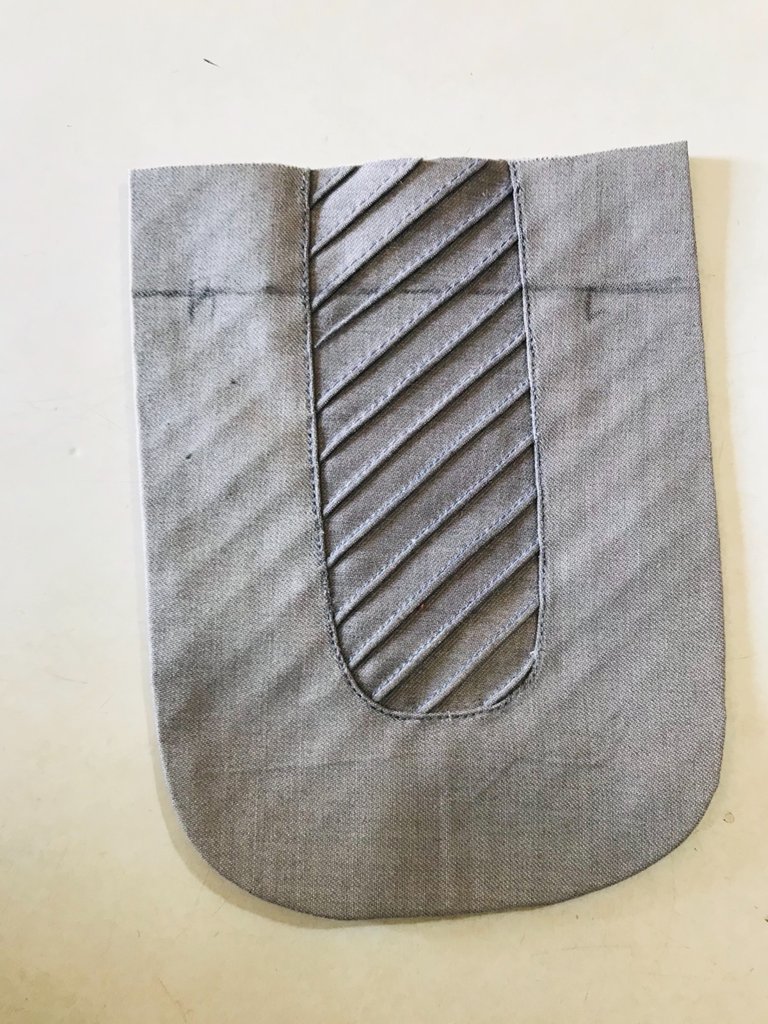 Step three(3):
After the front pocket was done I placed it on the body of the cloth now from the shoulder neck part I measured done 8inches and I place the pocket there and sewed it to the cloth.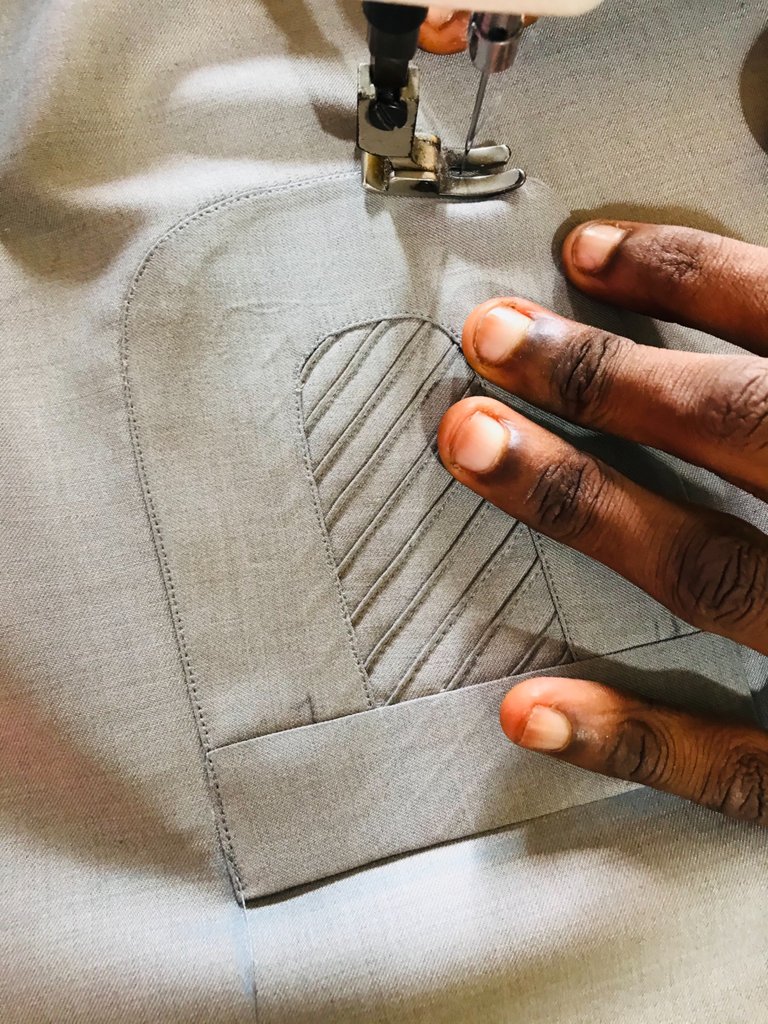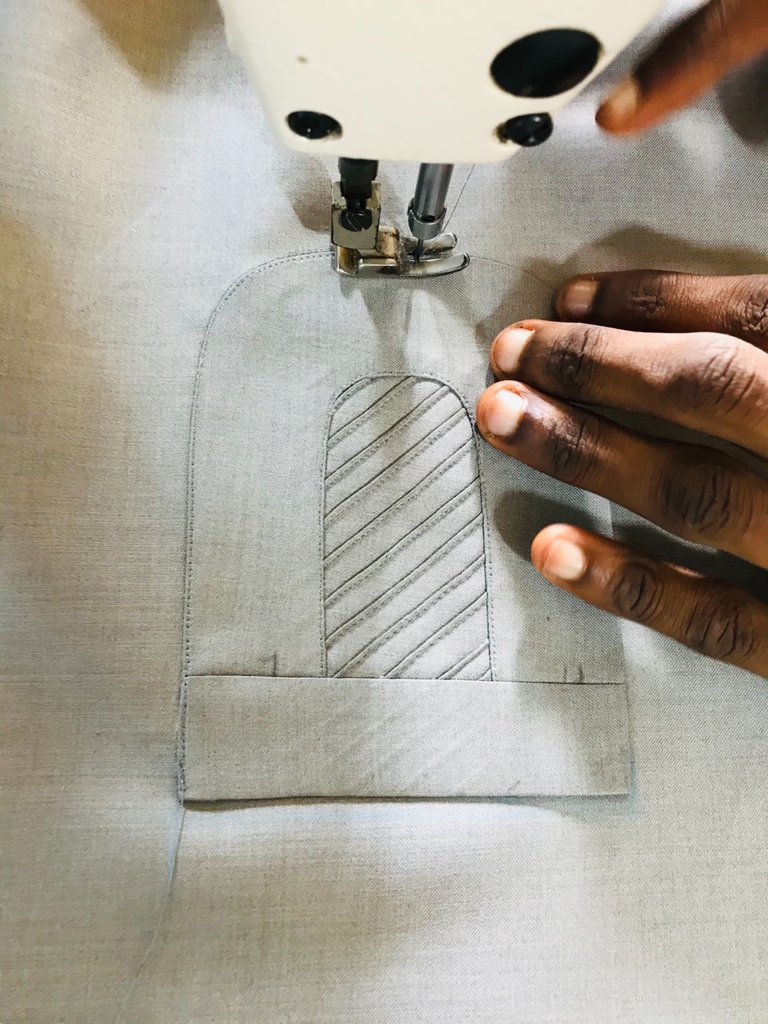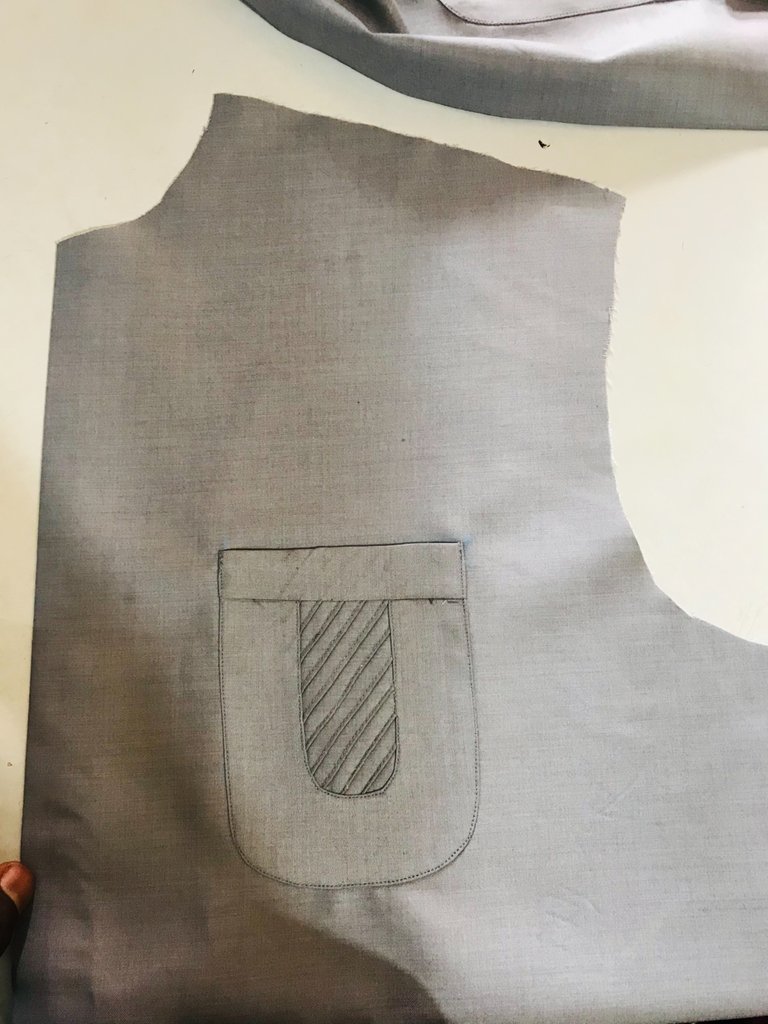 That was done and I prepared a pocket cover and I added it to the top part of the pocket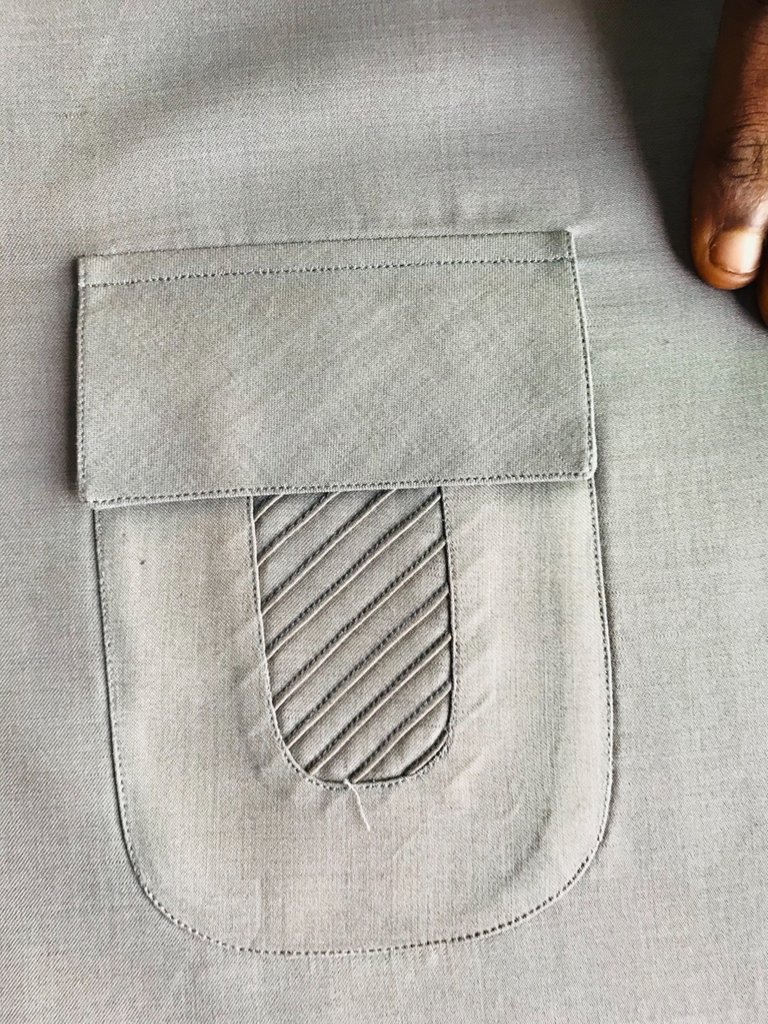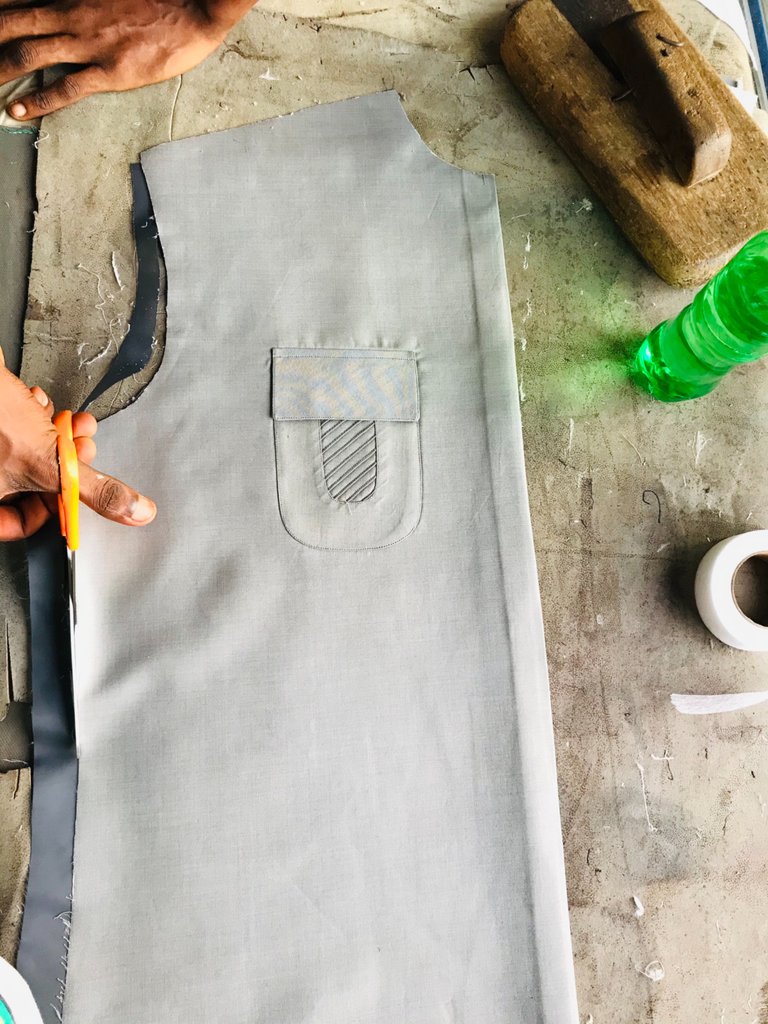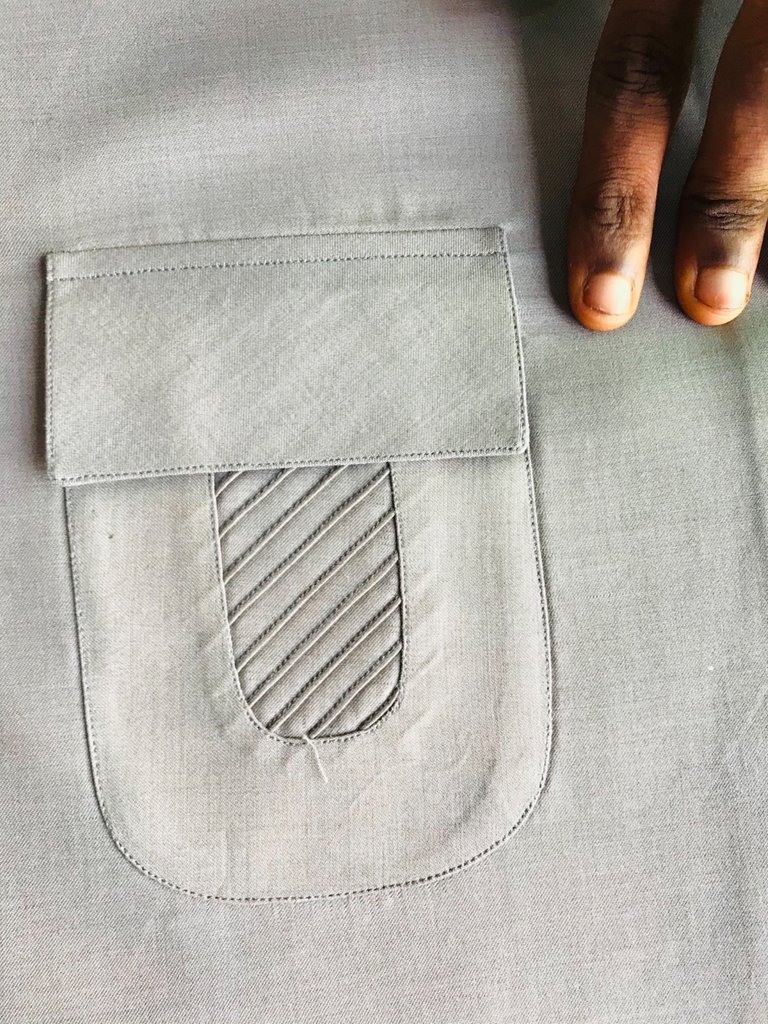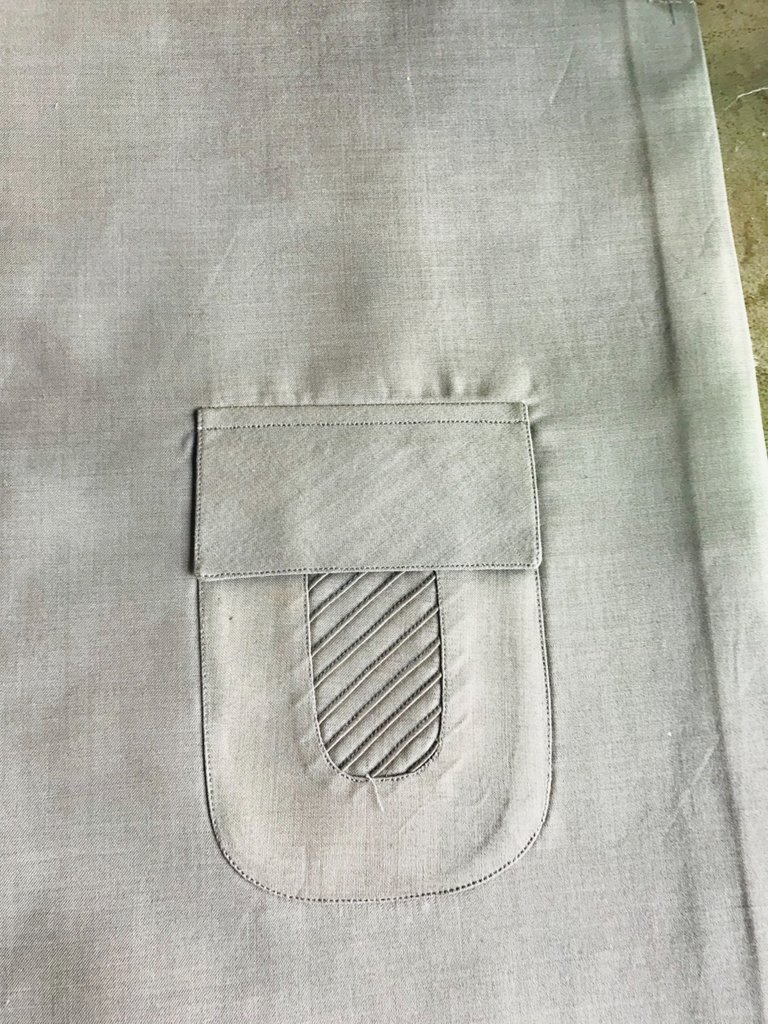 I joined the shoulder with the back view and I trimmed the shoulder and I added the sleeves and I joined the both sides, I did the collar and fixed it to the neck then the outfit was ready.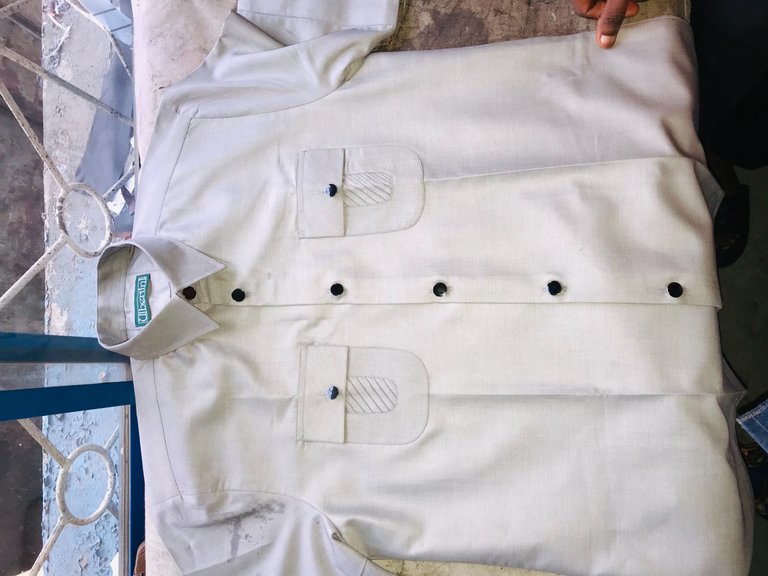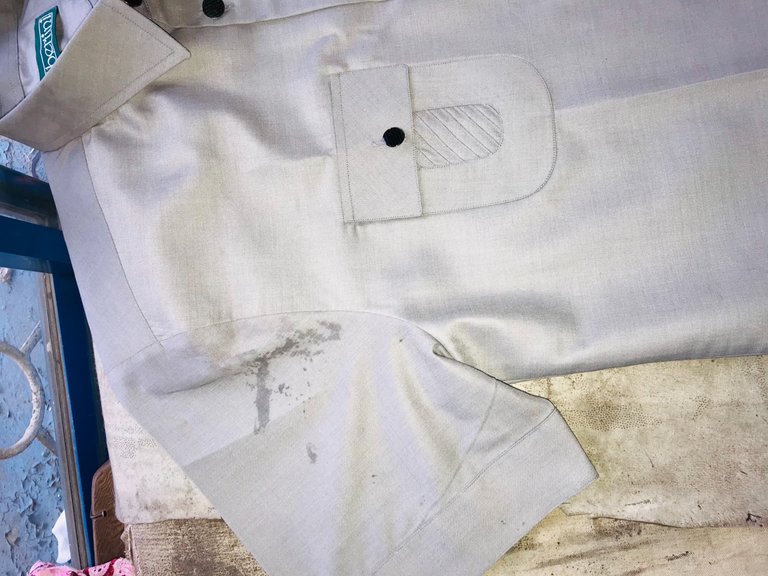 Thank you so much guys for always watching out for my post and for your comments and votes God bless you all. I wish you all a prosperous weekend and don't forget to REST 😂 Good vibes 😎
---
---