Preparedness must meet opportunity for success to happen. Happy marriage life in addy to popular gospel minstrel mercy chinwo.
Hello hivans 🙋
Hope we're all doing very well, happy weekend to all of you. So friends yesterday was a very memorable day in the life of this famous singer and songwriter mercy chinwo, who just got engaged to Pastor Blessed Uzochikwa, resident/senior pastor of WaterBrook Church.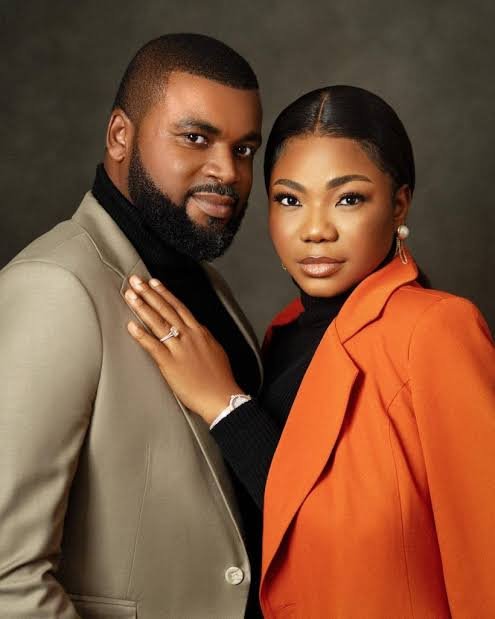 source
Gospel singer Mercy Chinwo announced her engagement to her friend and lover, Pastor Blessed Uzochikwa.
I got to know of this news yesterday when the singer took to her Instagram page, where she shared the big news. The singer's soon-to-be husband, Pastor Blessed Uzochikwa, also shared the big news on his own Instagram page too yesterday. It's a thing of joy to finally see our very own beautiful minstrel getting married after we've hoped and anticipate this news for along time now. I pray may God bless there union. This woman has always been an inspiration to me musically and otherwise, she's so gifted and she knows how to actualize her gifting very well and a big fan of her and she'll always be my first choice when it comes to gospel musicians. I love you mercy I pray may your marriage be filled with so much love, joy and happiness amen 🙏🏽 .


source
Now from what I was able to gather about this beautiful minstrel I want to share with you all he little I know and did some underground research about her.
This singer mercy Chinwo is a Nigerian gospel singer-songwriter she specify on contemporary music(gospel) and she's also an actress and a comedian( have watch some of her skit, she's really funny).
She started singing at age 8 in her church children's choir. Eventually, she came to the spotlight after winning the popular talent show 'Nigerian Idols'. She won the Nigerian Idol Season 2 in 2012. She is very talented.
Mercy Chinwo Background
Her full name is Mercy Nnenda Chinwo, she was born on September 5, 1990. (31years old). She was born into the family of five in Port Harcourt, Rivers state. Mercy lost her father at a young age, and had to fend for herself and other siblings. As a result of that she decided took her music ministry serious from the beginning.
Mercy Chinwo Career
Mercy Chinwo started from the children's choir in her church at age 8. Subsequently, she moved into the adult choir and became the music director of her local church. She also came in contact with other singers too in the industry and they both did music together that was also a strategy to advance too. she began to participate in musical competitions until she found Nigerian Idol. Eventually, she emerged winner in the season 2 of the Nigerian talent show, and came to limelight.
She released her debut single Testimony, I can't remember but am sure it was in 2015 I heard that song, followed by igwe I think it was a year after that one came out. Then after those two songs she joined a record label named "EeZee Conceptz" headed by Dixtrit, they partnered with her and she released her 16-track contemporary gospel songs under Dixtrit Media. Mercy constantly kept release soul-lifting worship songs.
Mercy's Songs and years
Testimony, 2015
Igwe, 2016
Trust, 2017
Excess Love, 2018
Omekannaya, 2018
Correct, 2019
Rest, 2019
My Responsibility, 2018
Imenem, 2018
No More Pain, 2018
Chinedum, 2018
Regular ft Fiokee, 2018
Bor Ekom, 2019
Incredible God, 2019
Excess Love Rmx ft J.J Hairston, 2019
Power Belongs to Jesus, 2019
Oh Jesus, 2019
Akamdinelu, 2019
True God with ChiZee, Israel Dammy, Judikay & Mercy Chinwo, 2019 (etc......)
Award And Recognition.
From what have seen and heard she's won so many awards but am only aware of this three(3) .
Song of the Year 'Excess Love', Africa Gospel Awards Festival (AGAFEST), 2019
New Artiste of the Year, Africa Gospel Awards Festival (AGAFEST), 2019
Best Gospel Artiste, CLIMAX Awards, 2018
Mercy has a special beret that she always wears and she's known for her special beret.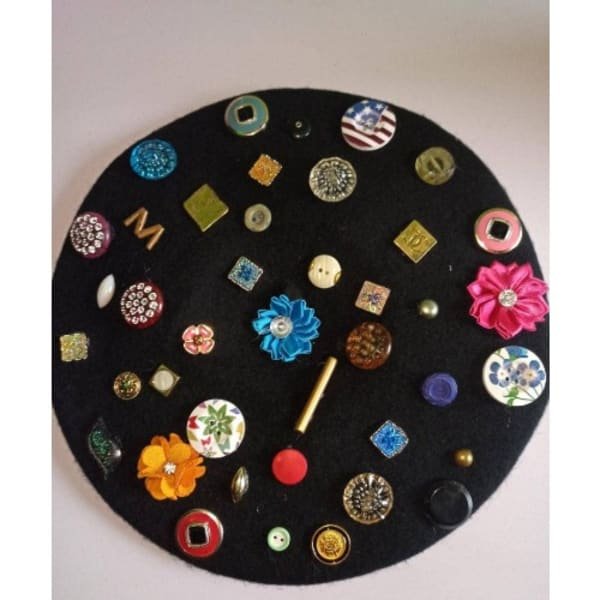 source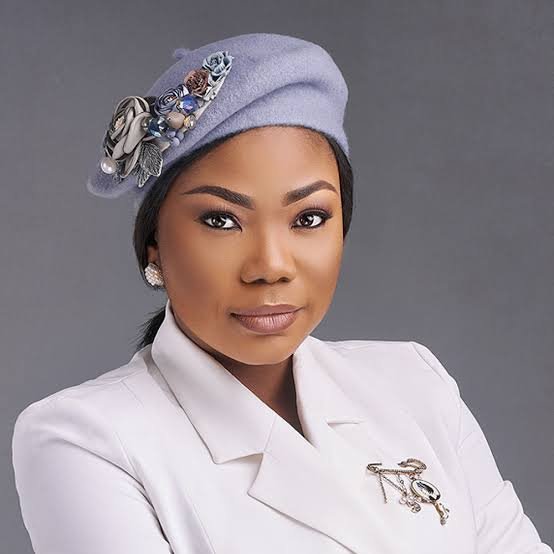 source
Have really learnt a lot from this amazing singer, overtime taking my time have noticed that her major drive is passion. she had her eyes on the bigger picture, but started small. She knew exactly what she wanted and kept her eyes on the goal. Mercy Chinwo started from the children choir until she got a bigger platform. Preparedness must meet opportunity for success to happen.
What are you doing about your dreams? Are you planning on actualizing it. The opportunity you're having now how serious are you taking it or are you ignoring them because you think they'll be a thousand more.
Now when Mercy Chinwo started singing gospel music, she was advised by some people to substitute the name 'Jesus' in her song for 'Baba' or 'Father' in order to attract everyone. She faced rejection but it did not deter her. Mercy wasn't ashamed to stand out even when it meant standing alone. If she has to wait, she waits because she believes that waiting is part of the process. At some point, she was rejected, but she saw it as an a test of faith and time and now she has succeeded and soon to be married.
I wish them both a very happy successful married life.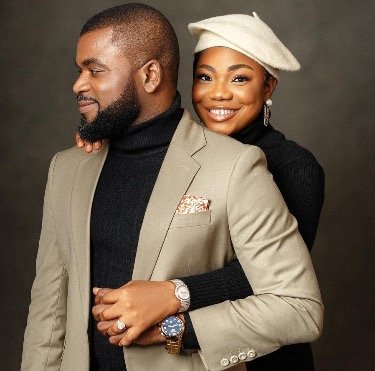 source
Thank you very much friends for your time on my post, God bless you all and do have a wonderful weekend!!!
---
---