The power of creativity saves 😊.
Hello needlemovers,
good afternoon to you all, how you'll doing, I trust you all are doing perfectly fine, am not doing bad either am super fine and work has been amazing. Today is our singles&friends service in my church and the dress cord for all single guys was corporate with suit and long tie. I had a black suit and a corporate outfit to wear but I wasn't sure I had tie which I didn't and I thought of what to do the time frame was to short for me to go out and get a long tie and come back to prepare so I thought of making one by my self so I did and I'll be sharing how I got it done but before that, I sat down sometime back and I did lots of thinking how I starting this year With so many expectations and plans to achieve in the first quarter of the year but looking behind till now I haven't seen any of that coming into actualization but am still praying, hoping that the heavens will soon open on me. Starting this year I really thought it would be one of the best years ever at first I thought this year there'll be lots of money, the economy will improved and the masses can use it to there advantage but no instead of improving the economy actually turn Lame and dumfounded, everyone is carrying lack of money and so on. I actually knew we'll be fighting this one problem of lack as a result of bad economy and Governance So in everything I do I just pray and hope for the best and that everything I do should just go smoothly and I know that we all do have our expectations and plans we've all set out and also goals to achieve maybe in the next quarter of the year. I just pray our expectations should not be cut off.
So Friends l want to share with you all a something amazing I made this morning and I rocked it to our singles&friends service in my church this afternoon. So friends stay focused and enjoy the session on your favorite brand @smilestitches.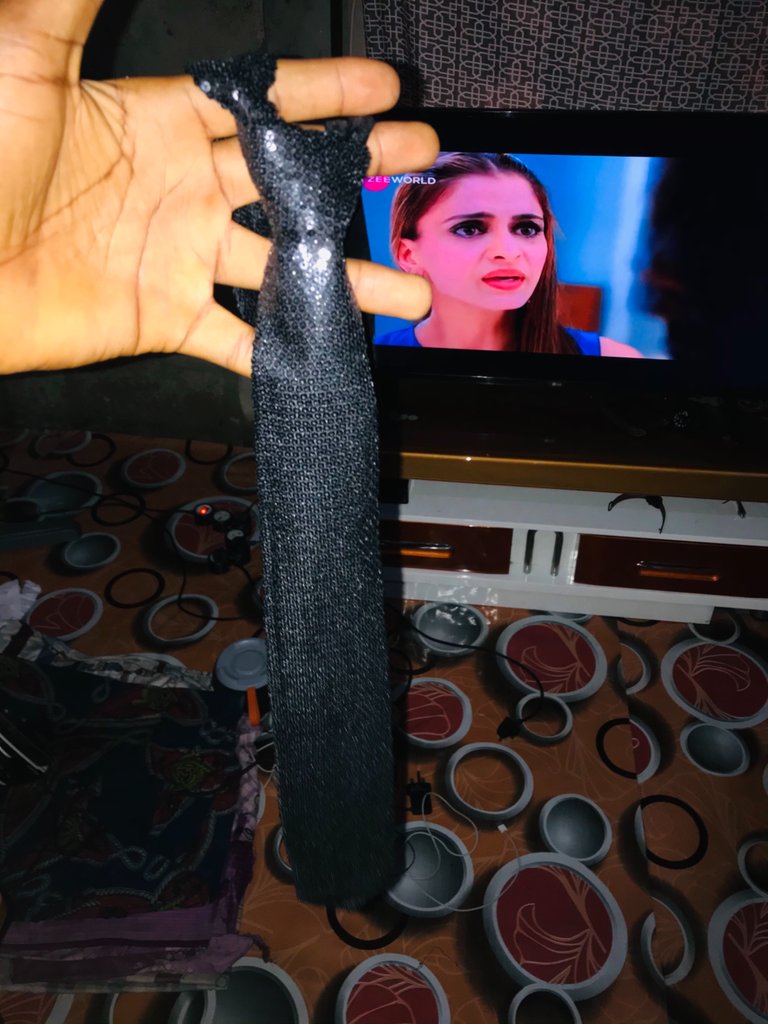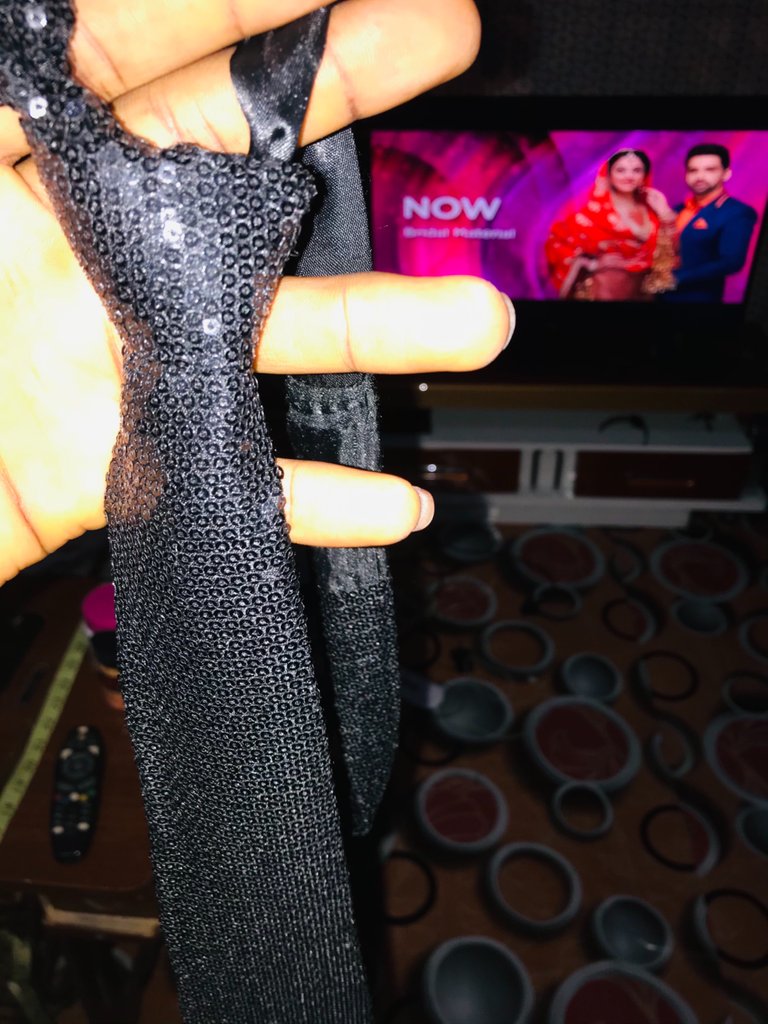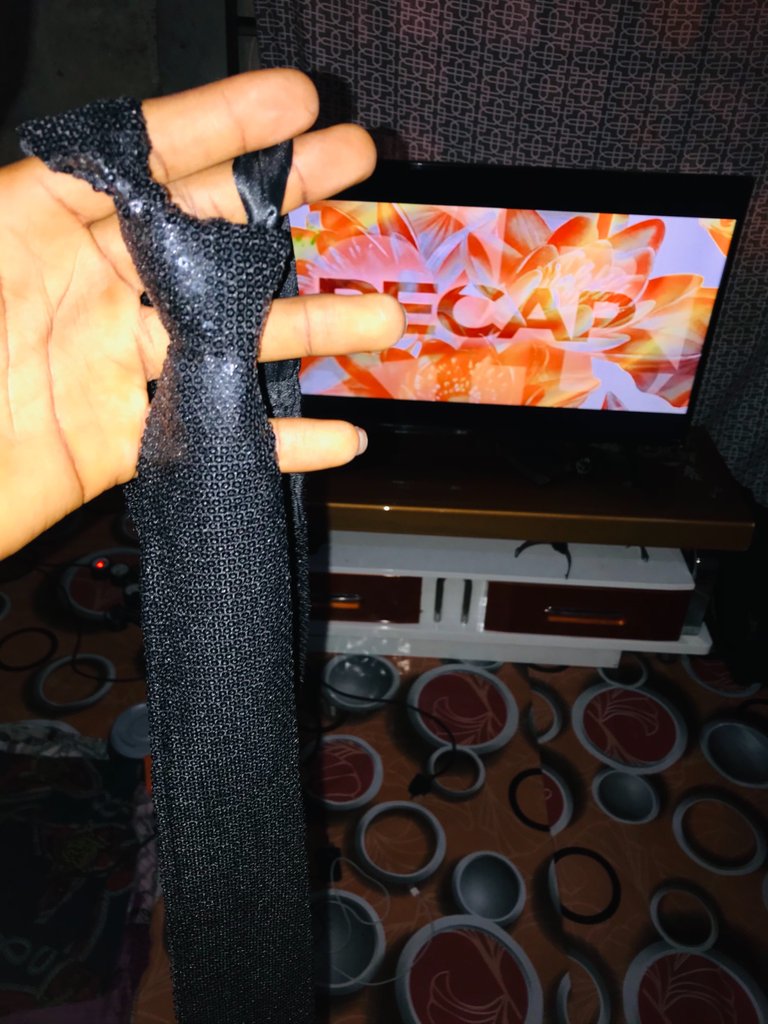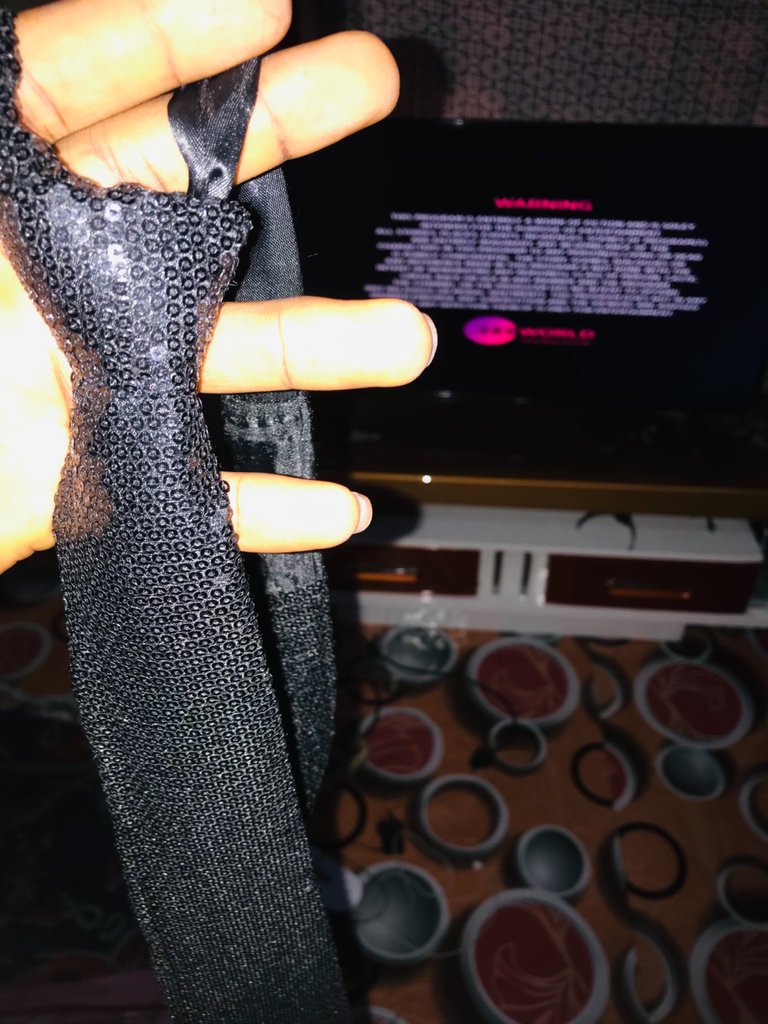 Items used:
1. A black shiny material 
2. Black thread 
3. Gum-stay

My sewing processes:
Step 1:
First thing I did was to lay the material, with a chalk I draw out the shape of the long tie the slanted down part. After the actual size drawing, I added 2inches on each side for the sewing allowance and the turned in allowance.
Step 2:
I now cut it out and took it to the iron and I cut the gum-stay and I added it to only the down part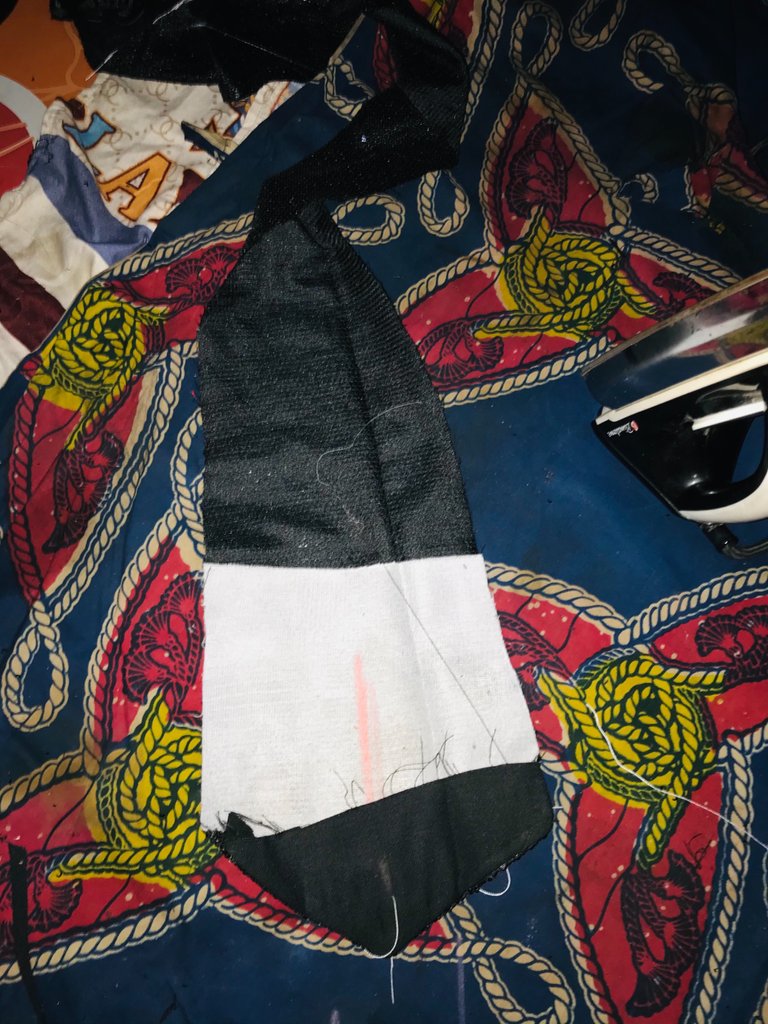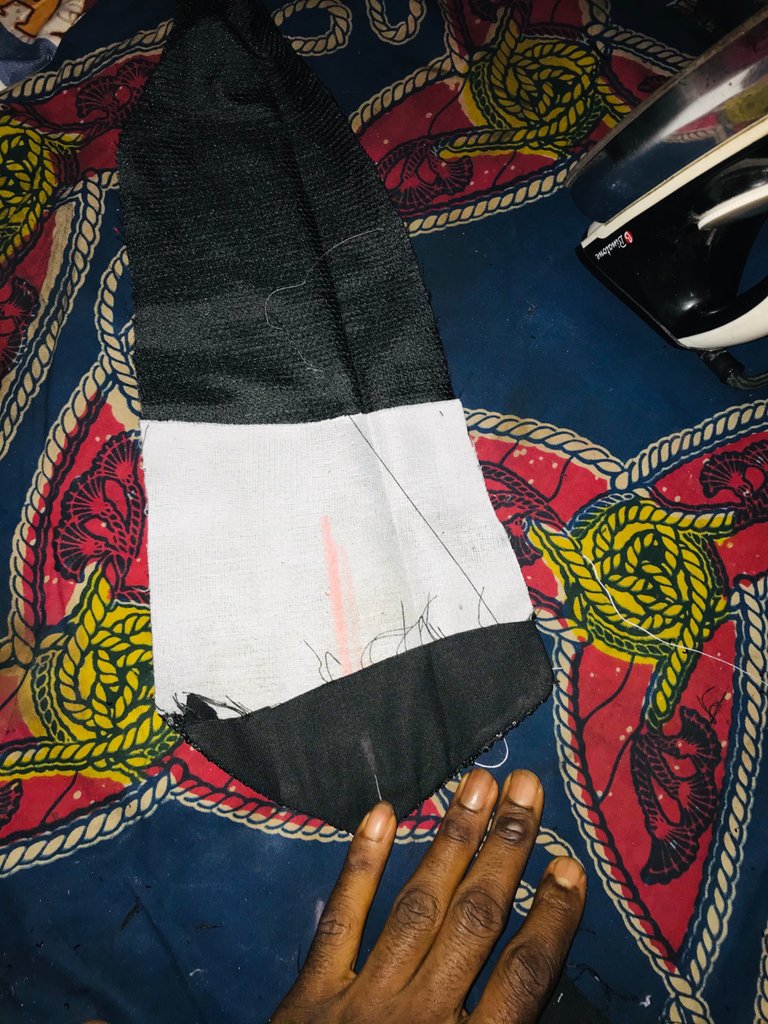 so I could lay another material like a plain black to turn it to the back view and after that I ironed and bend it size of 2.5inches from the down it keeps reducing till it gets to the top where it was 0.5inches there.
Step 3:
After that I took it to my machine and I sew it from the under part and close it,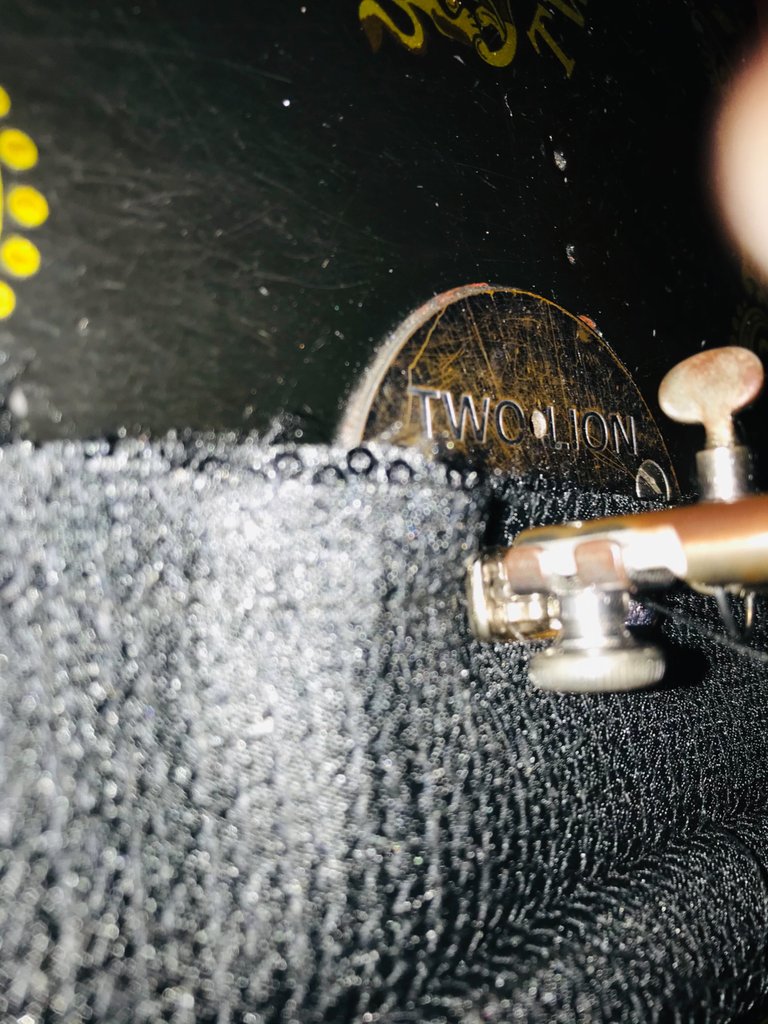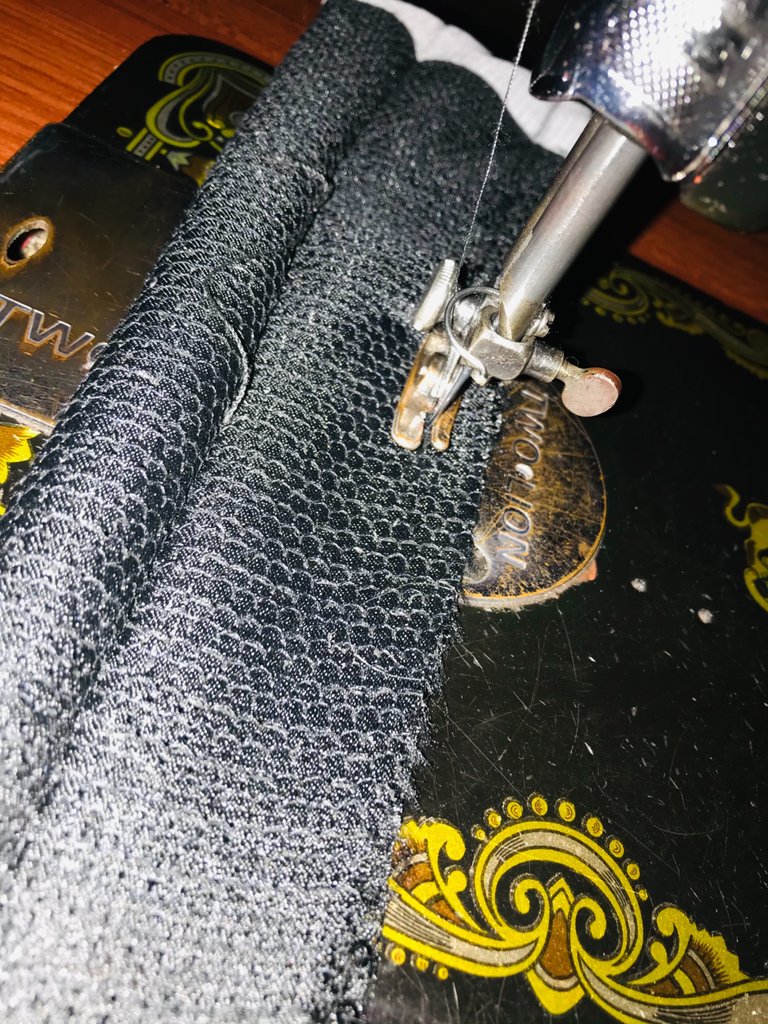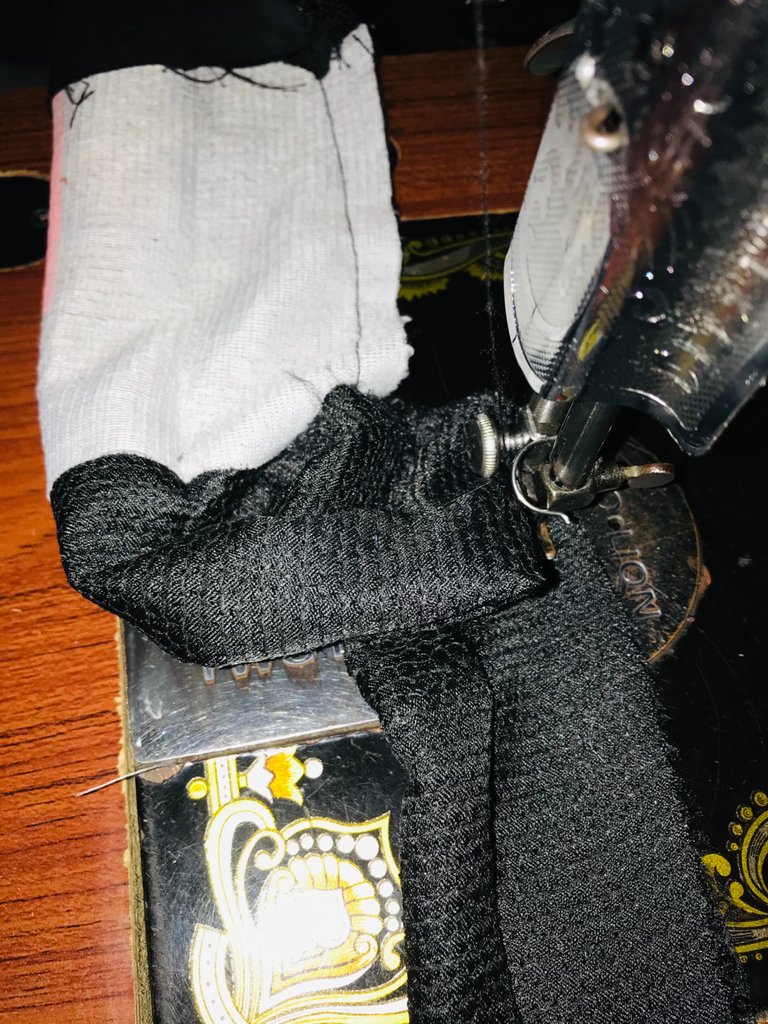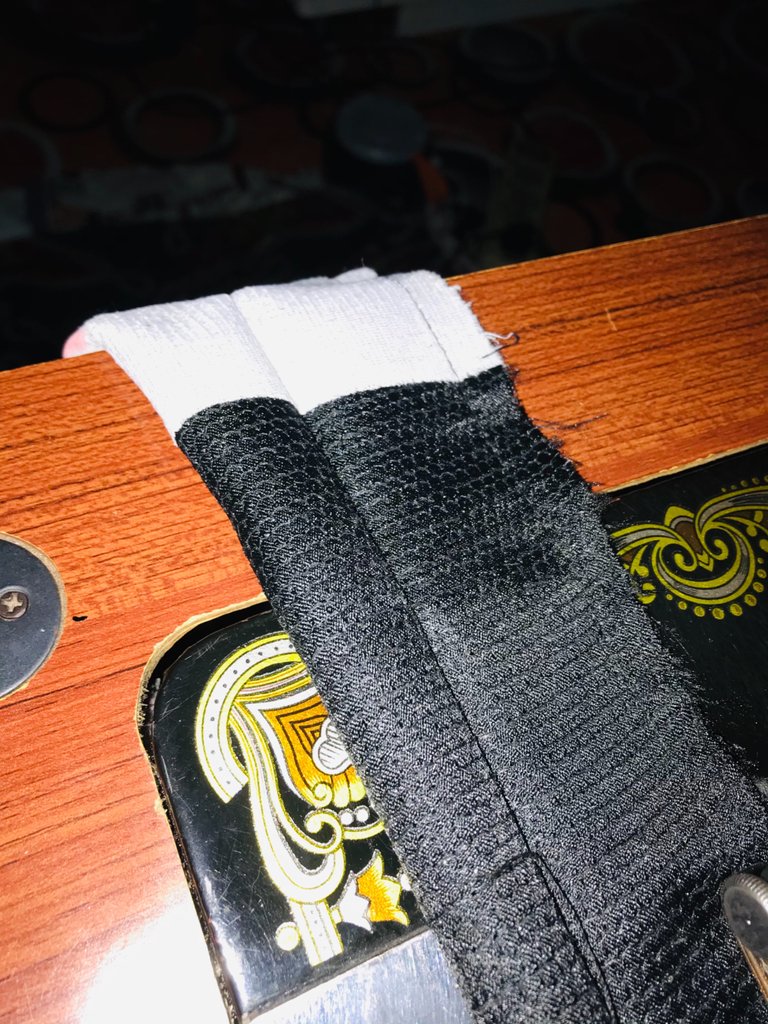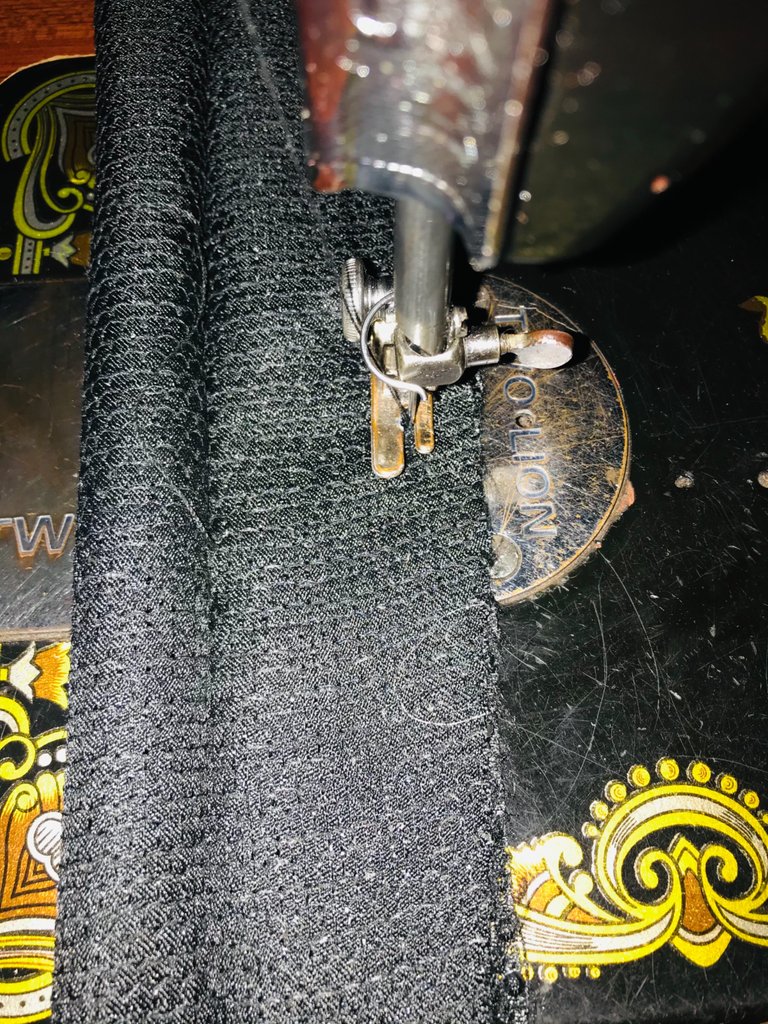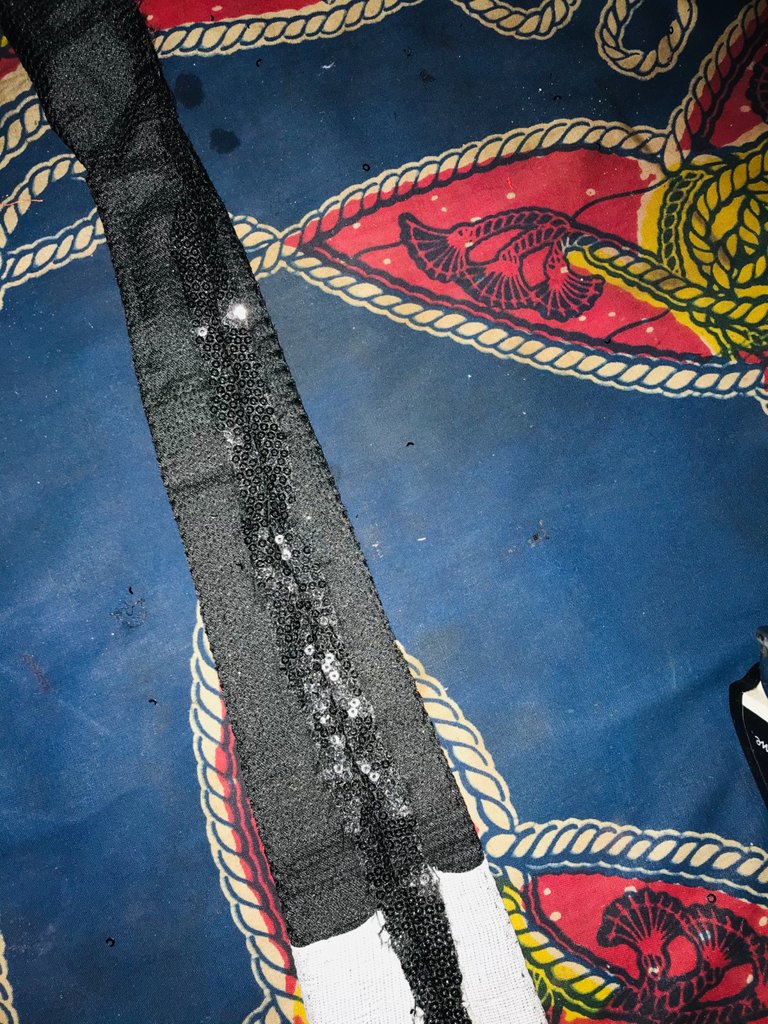 when I was done I turned it to the front view and my long tie was done.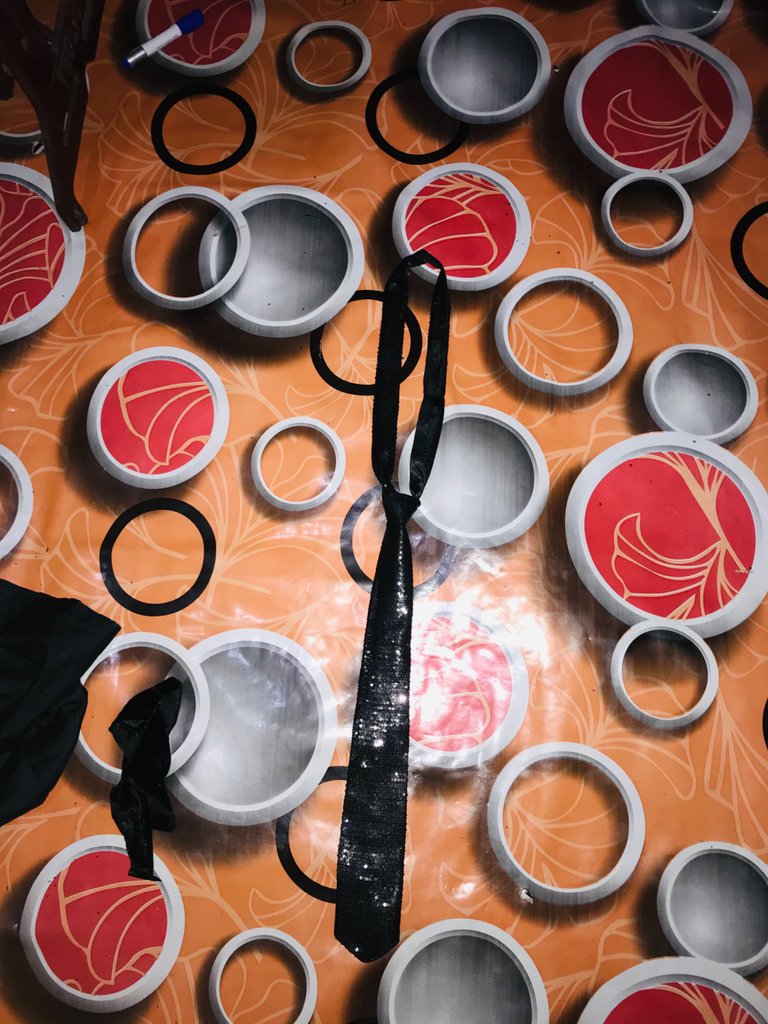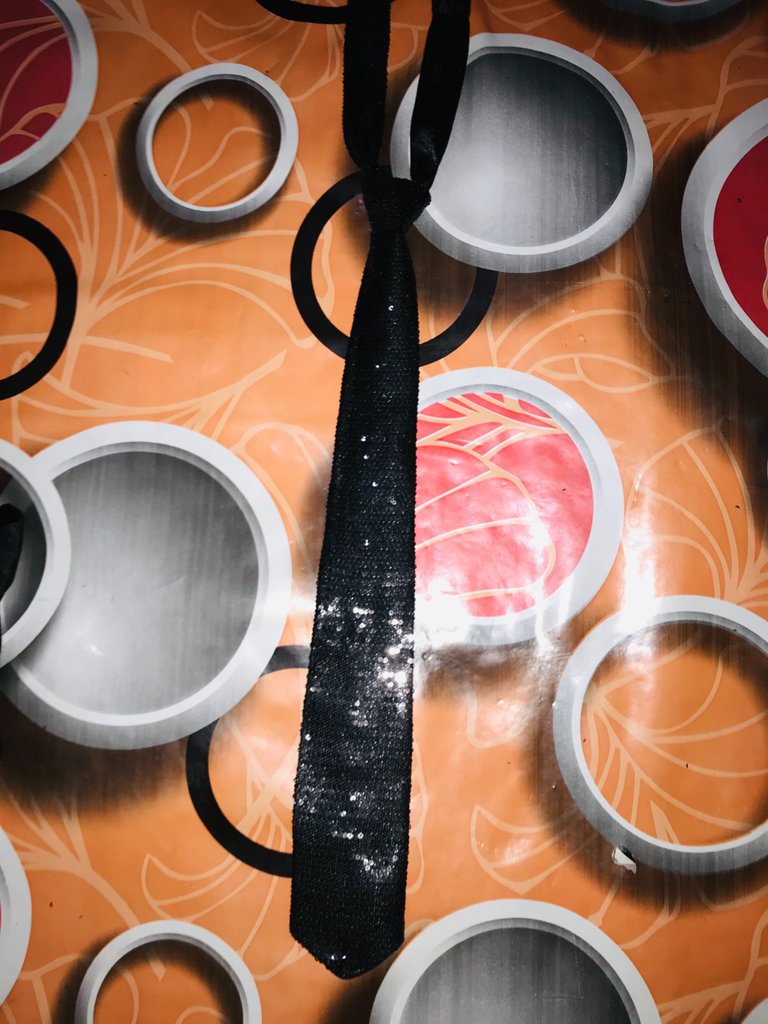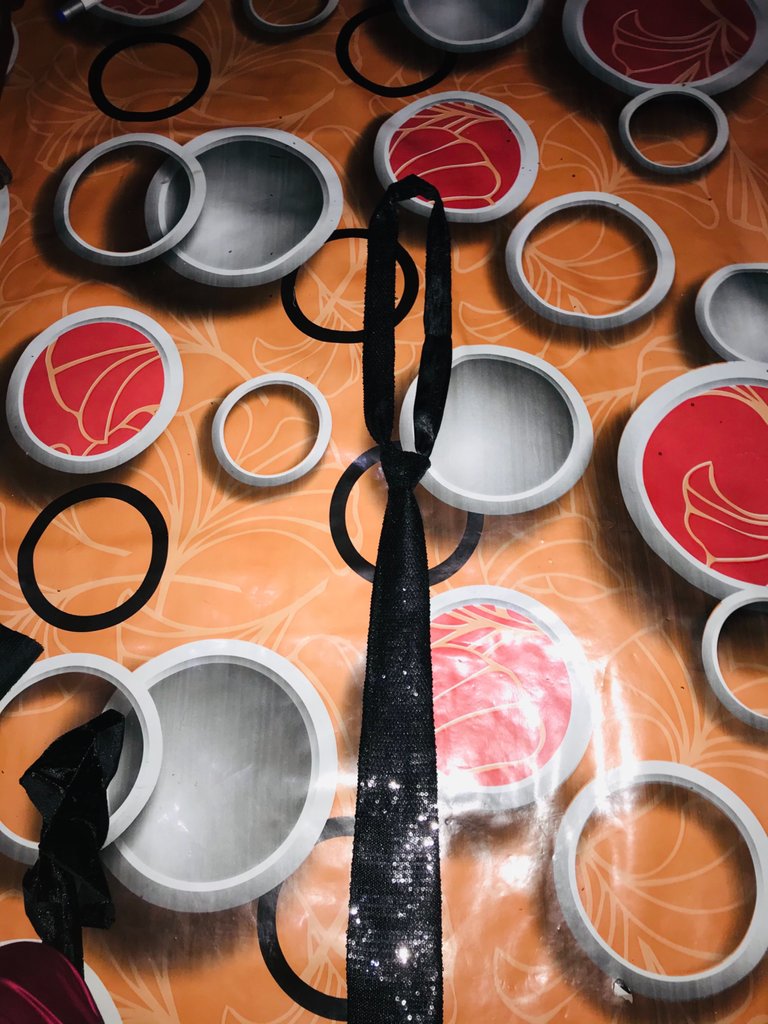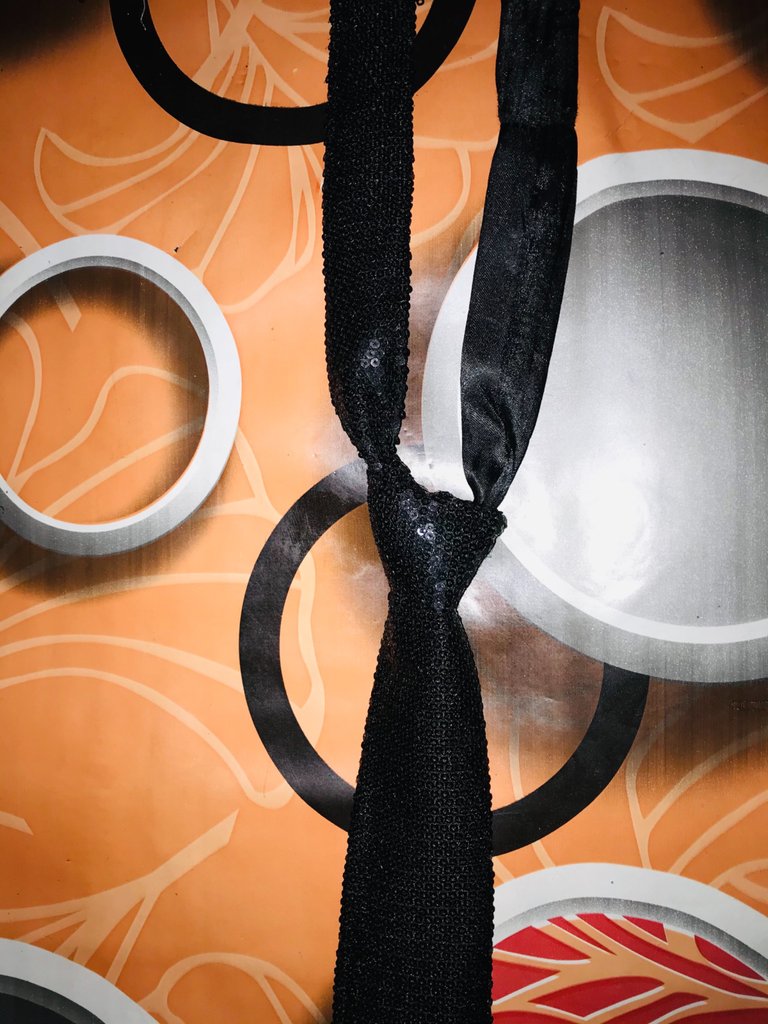 I knot it and I wore it along with my corporate to church.
I also used that shiny material to do a pocket filler for the suit pocket. Am so happy i made the tie using that shiny material cause I got so many compliments from my mates and friends too even my superiors too.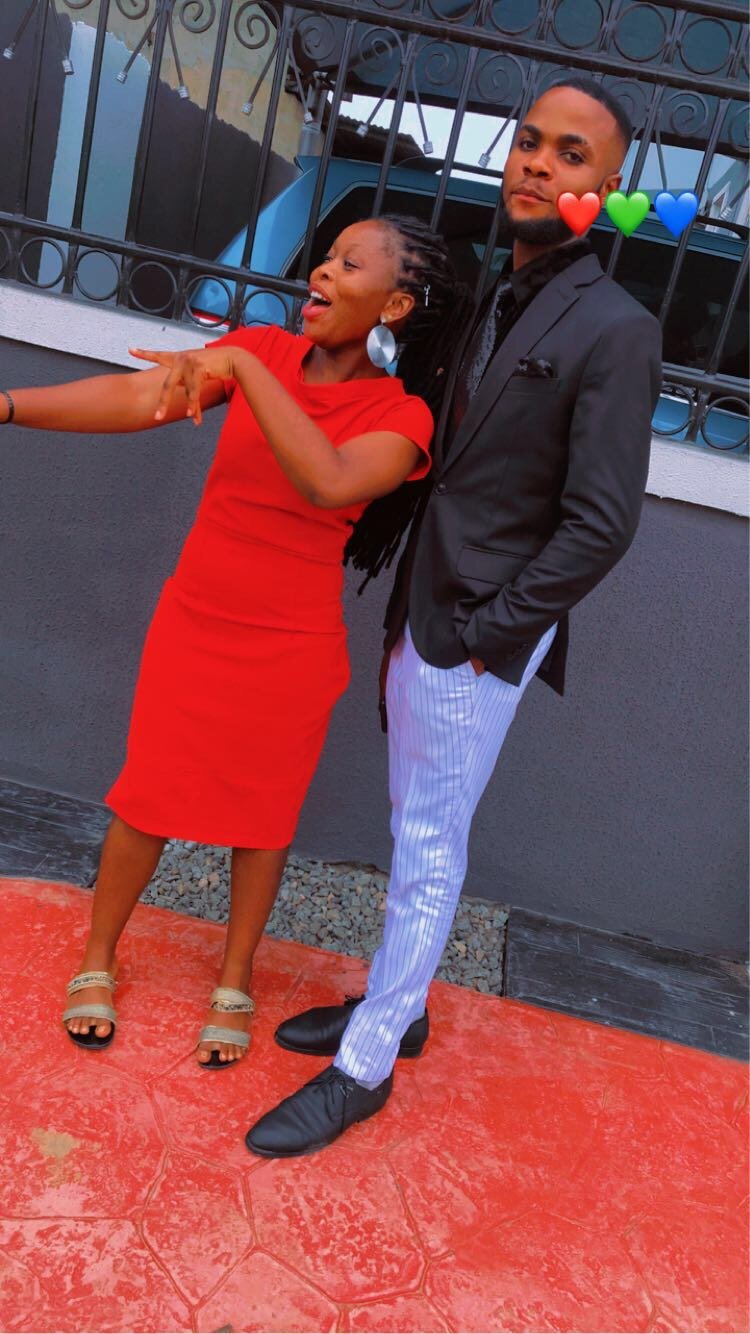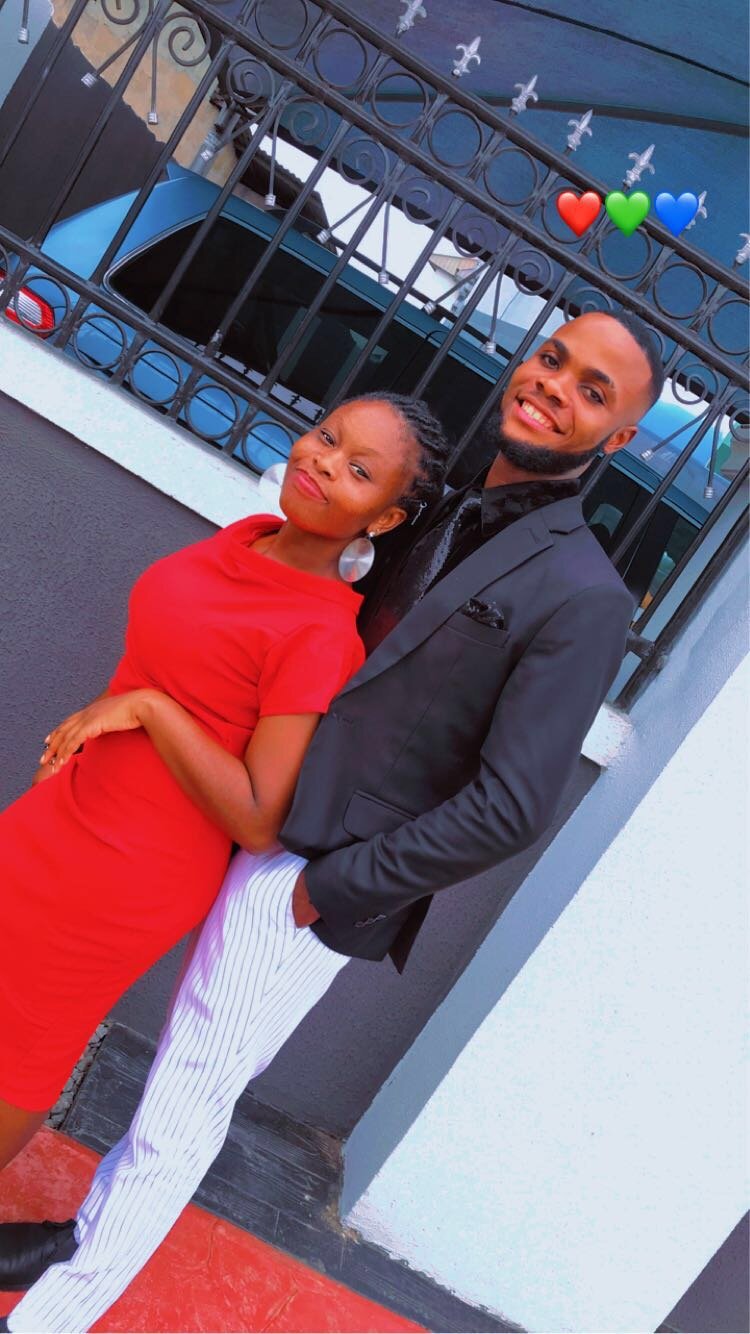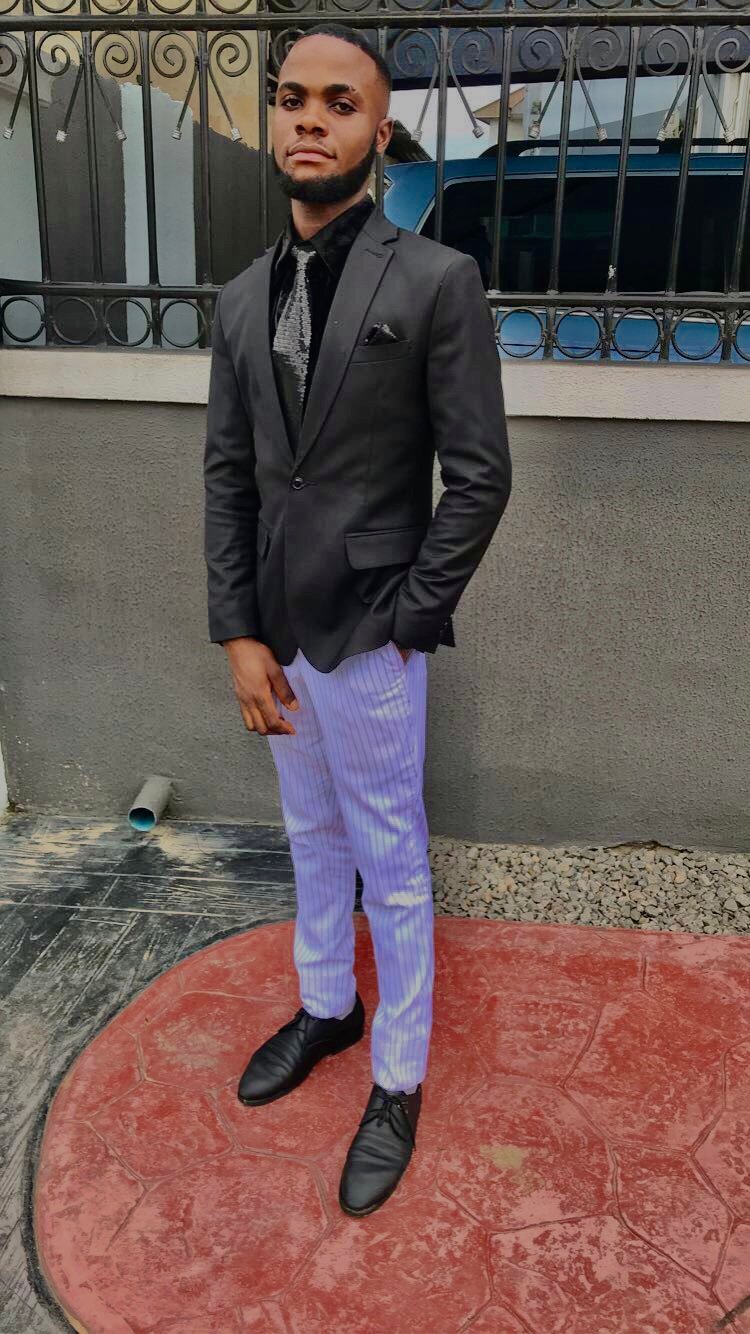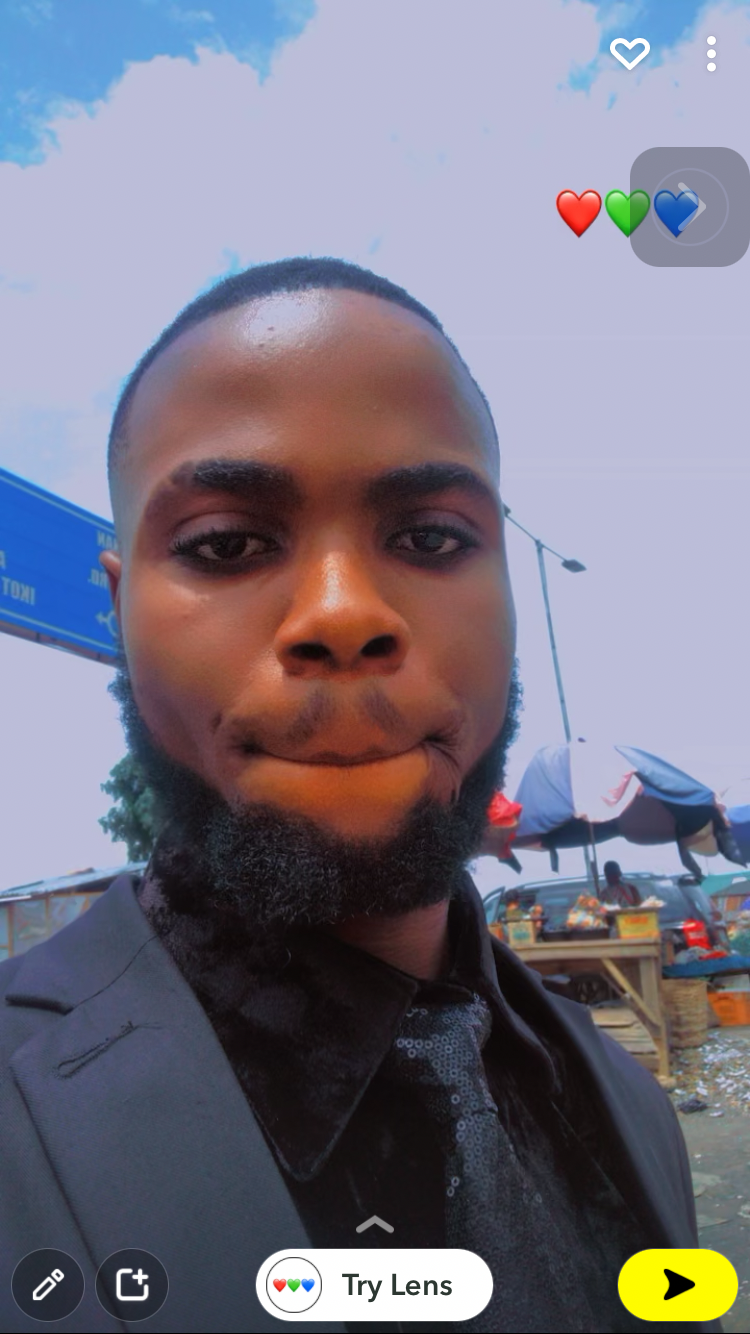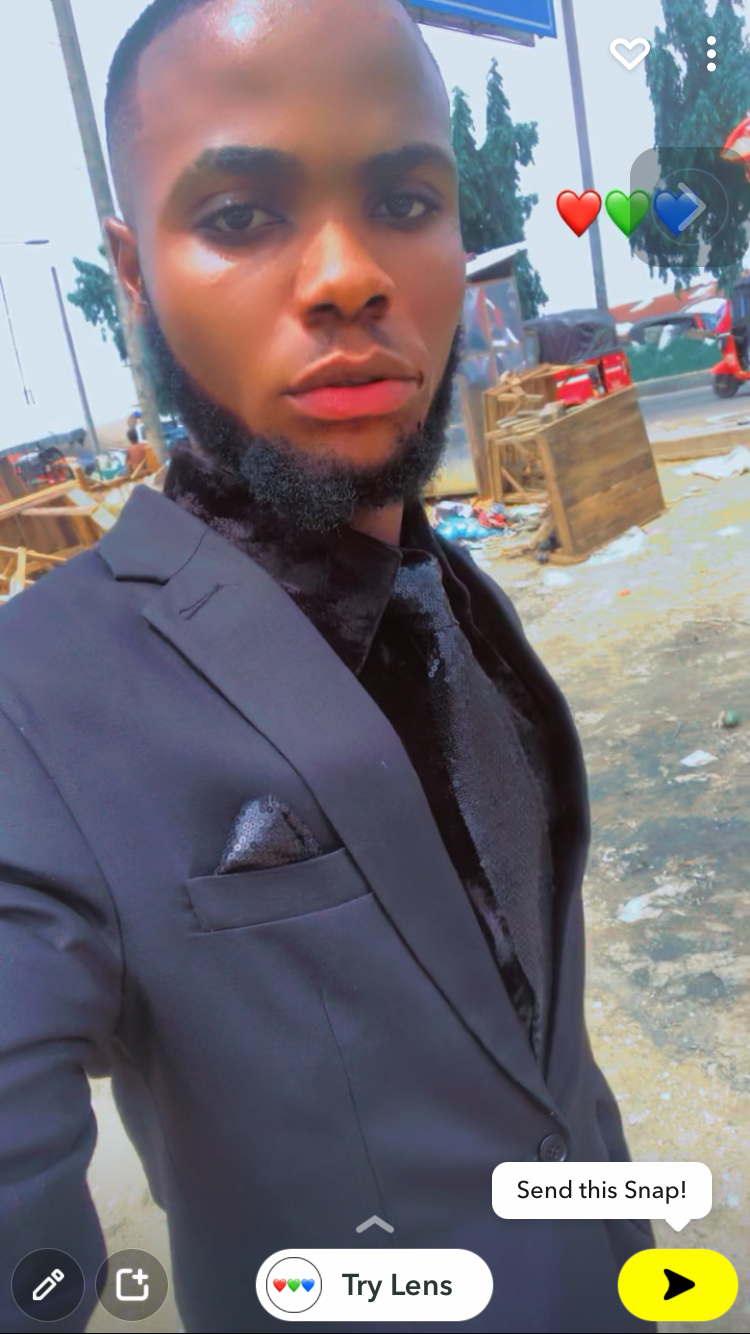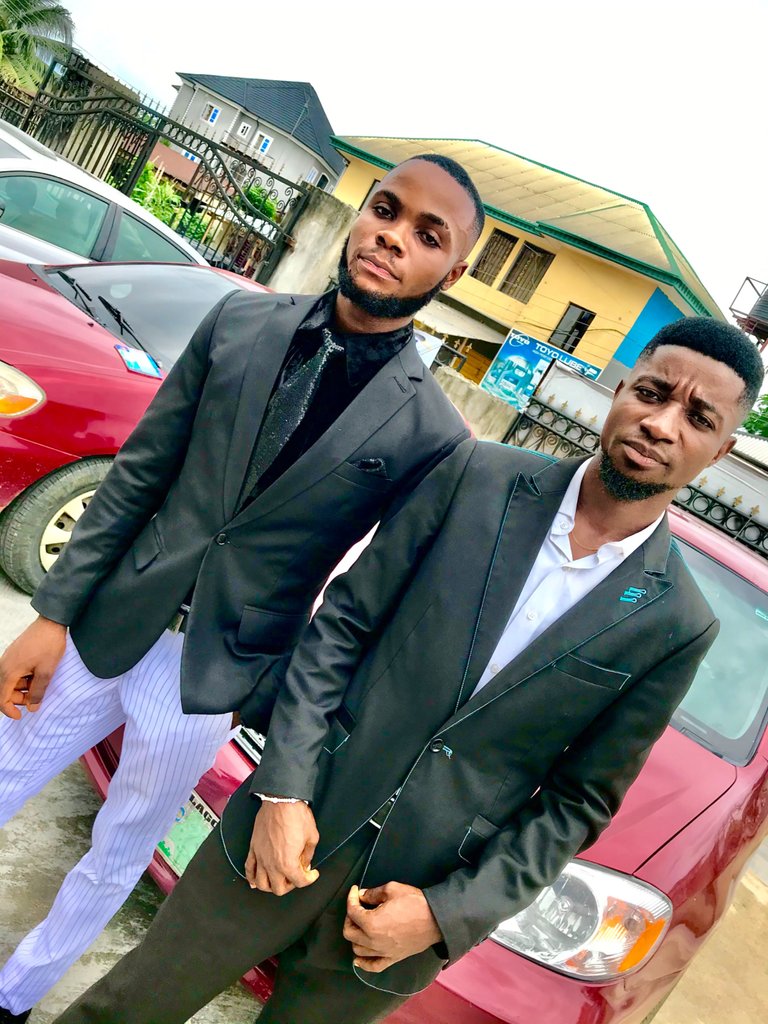 they were all praising my abilities to do the unexpected 😂 cause no one saw this coming and I made it so neat that if I don't tell you I made it you'll think u actually got a readymade, they all struggled to believe I was the one that made it on till I showed them pictures of the processes in my phone they now believe it was actually me that made it.
Thanks you so much guy for consistency on my every posts, I say a very hug thanks you to you all for your support and your comments and your time I say thanks you and God bless you all real good!
Have a blessed day guys!!!!
This content is proudly brought to you by: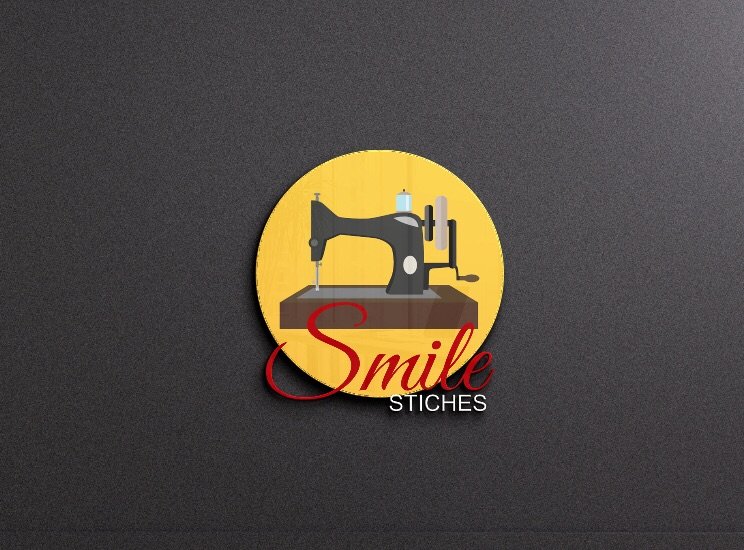 ---
---