TRYING TO ACHIEVE THE ABILITY TO PLAY SATURDAY SUPORT MISSIONS | 365 MISSIONS COMPLETED | MY DAILY PROGRESS IN THE RISING STAR GAME | 16th September,2021.
Hello Fellows of Rising Star game! I hope all of you are fine and doing well, as today I was in home, so after my classes I played the Rising Star game again according to my routine. yesterday I bought two cards and it has increased my permenant fans and now I can do the missions upto SATURDAY SUPPORT.
Butt Prior to my First Attemp on Saturday Support Mission, I need to complete at least 8 Licensed Busking Missions and then also some Mid Week Headline Slot Missions and after that I will be able to complete the Saturday Support Missions Directly.
That's why today I completed 3 Licensed Busking Missions and totally I have completed 365 Missions, I have also advanced to Level 21 and now I need 344 more XP to move to Level 21, I have also Learned 2 more Basic Singing Lessons and from that I got 14 new Skills and now I have 394 total Skills. I also earned more than 400 starbits and now my balance have increased to 10785 Starbits.
If anyone want to play this game and have some fun and earn starbits tokens as well,they can join through my refreall link below and play this game for free.
https://www.risingstargame.com?referrer=solaiman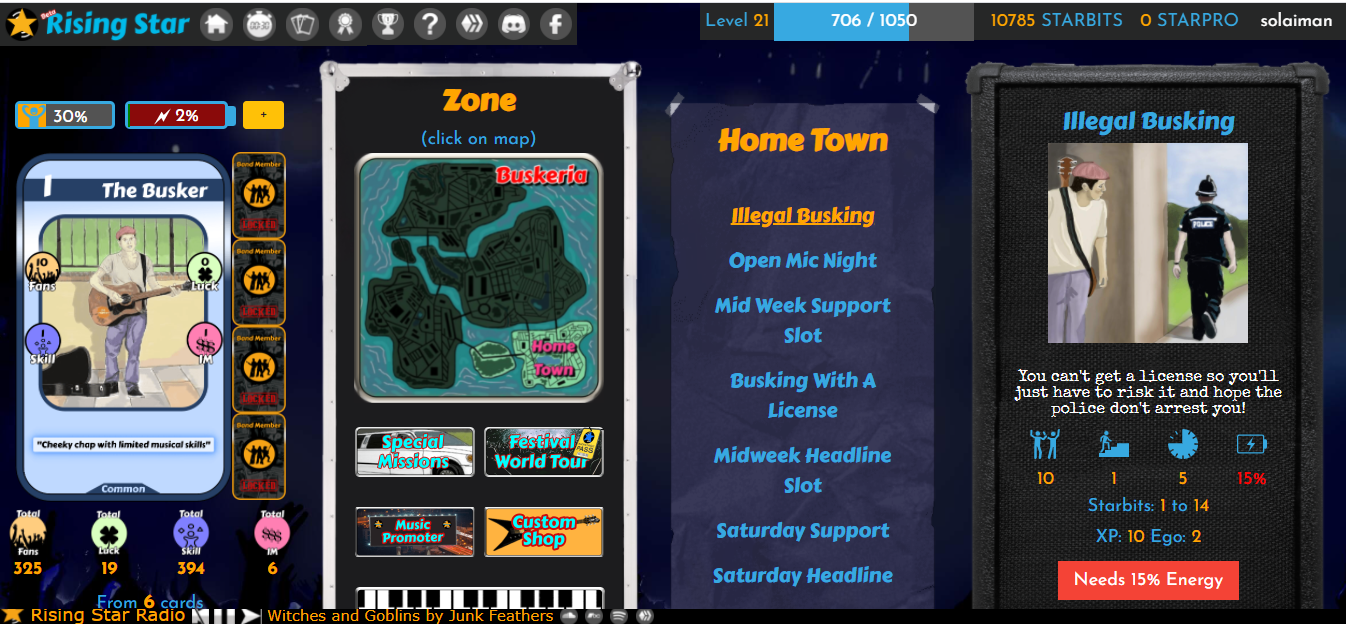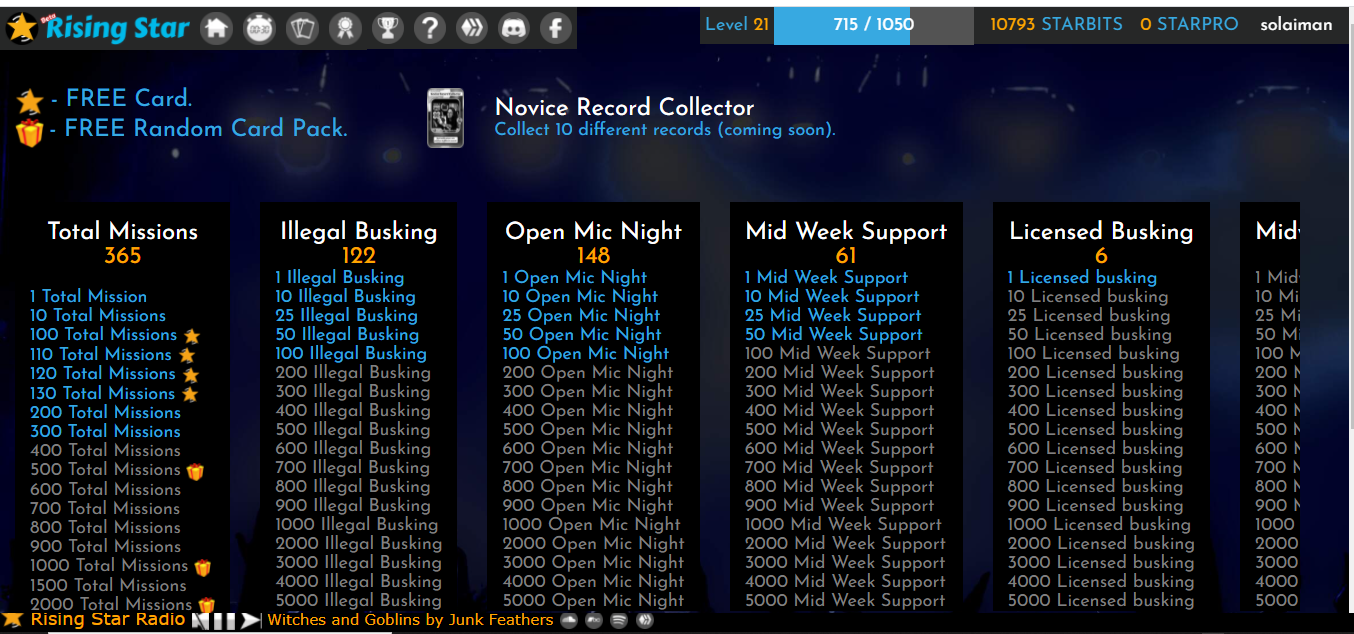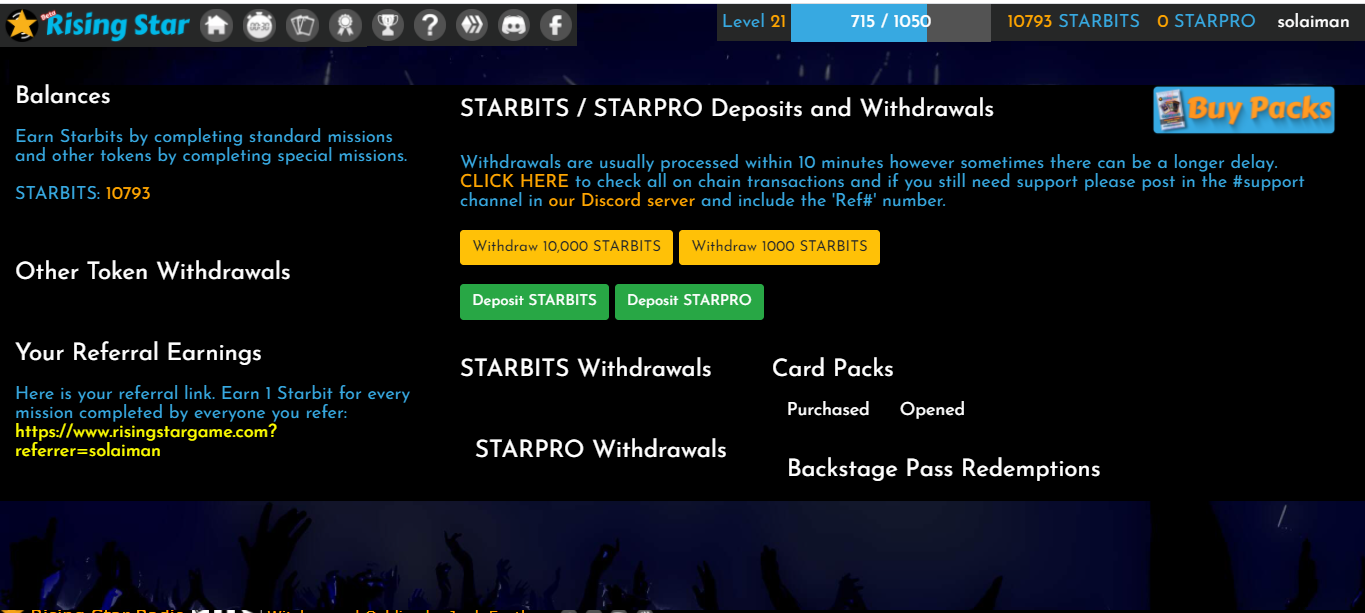 ---
---