Solairitas News Update (February - Week 3, 4. March Week 1, 2, 3, 4)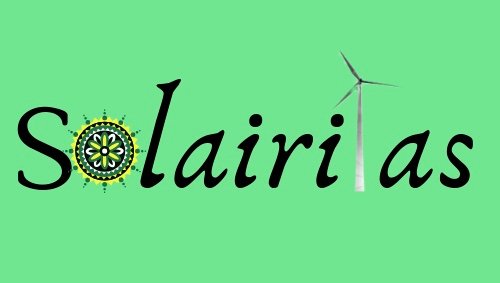 Oi! We've gotten way behind, let's get caught up! It's time for another Solairitas News Update!!
Since the last update, we sold 24 SOL and added several new members, 🤩 2 SOL to @jocieprosza, and shout out to our newest members @ykretz who picked up 4, @emsenn0 who got 8, and @votebetting who bought 10.
Awesome bonus news, @emsenn0 came to us from our ad on giftgiver!!! Woot! Means that advertising has been worthwhile. 😁
I no longer have a buy order open for any SOL at .9 HIVE, they got sold into. Once I have some more liquid SWAP.HIVE I will place another order to offer an opportunity to leave, should anyone wish to.
Luckily, HIVE seems to be recovering well above $.5 a piece, which means our budget can actually be accomplished with the issuance plan as it stands. Unfortunately, the chance to have gotten stacks of SOL for pennies on the dollar looks like it may have passed.
Solairibot continues to do its thing. It now has 223.712 HP on its own and will be released for testing soon™️. For the time being, it will keep on trailing, but it's definitely growing faster now. I'm looking to run a witness node and have begun trying to set it up, so I might be able to have the bot running on that machine, we'll have to see.
I welcome any who would like to trail The Project, as it benefits all our members and you get to keep all the curation rewards! There's a quick link down below. I am still very seriously considering trailing myself to give it a shot for a while...
Our dCity continues to grow, however our income has been crippled lately by the exorbitant taxes. For this reason, and because of the anti-player changes coming with the new edition, I have discontinued our investment in cards in favor of seeking passive income for hodling SIM.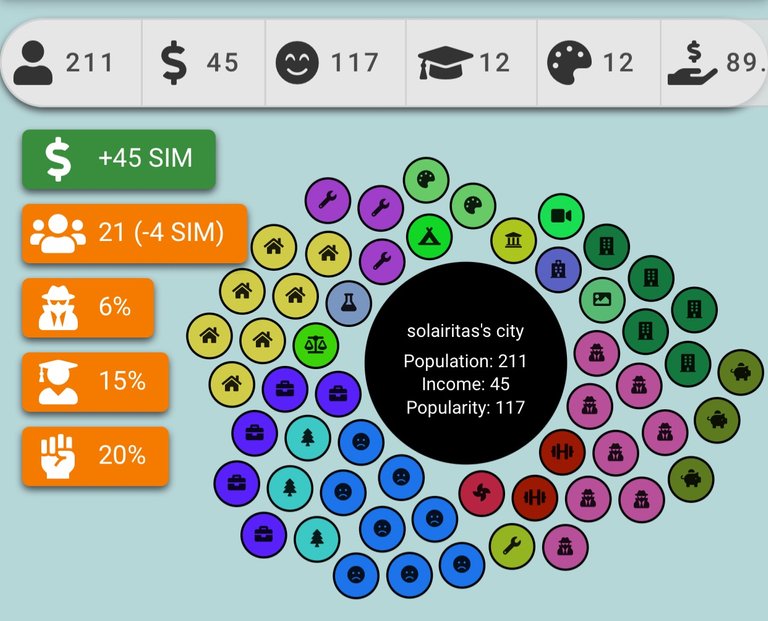 We also receive additional SIM from our BRO holdings, from TAN, and from Dhedge as well!
We still have an ad running on giftgiver.site (@giftgiver) which delegates and offers a faucet to small HP accounts.

We still have not received any payout from LBI, but we don't expect any until April (and, perhaps, not even then). Having spoken with those who run it, it turns out that the token price (in terms of LEO - not anything that has value in itself), not dividends, are the focus of LBI. This was not why I purchased the tokens (which was to build our LEO holdings). However, I continue to wait for them to make good on their promise and will get at least one payout before selling.
I continue to stake my LEO to the Project as well as NEOXAG, PAL, BATTLE, SPT, STEM, WEED and any other liquid tokens I get that may benefit members. I have also been transferring my DHEDGE to the Project as well as staking more of my ARCHON to help us grow faster. We also now mine COM tokens as a result of our HUSTLER holdings, perhaps they'll end up being worth something after all?
The CUB we received from the LEO airdrop I sold and purchased more dividend yielding tokens (on the Hive chain).
I powered down some more SPORTSTALK to stake to the Project and we now have well over 3 million tokens there!
I invested in some ENGAGE tokens for the Project and we now have the tokens needed to call the bot.
We continue to stake BLOG #blogtoken issued by @blogtoken. If you're blogging or otherwise posting personal stuff, it's the perfect tag! You should totally use it, I am! The Project is already a relative powerhouse with 150,000 BLOG staked, and our members could start to grow together quite quickly!!!! ☀️
We are also now supporting several other new tribes including Proof of Brain POB #proofofbrain issued by @proofofbrainio, a general topic tribe where tokens only come into existence through proof of brain activity, and CineTV CINE #cinetv issued by @cinetv, a tribe focused on posts about movies and tv shows.
We received the CINE tokens via airdrop for holding BRO and LEO, and I staked half to curate members and the other half I delegated to the BroFi pool to earn us more BRO (and consequently more of all the tokens it gives).
I have increased our BRO holdings from 10.6 to over 70 and am continually sending over what I earn from BroFi as well. I have also purchased some INDEX tokens for additional dividend passive income.
Summary of income from BRO: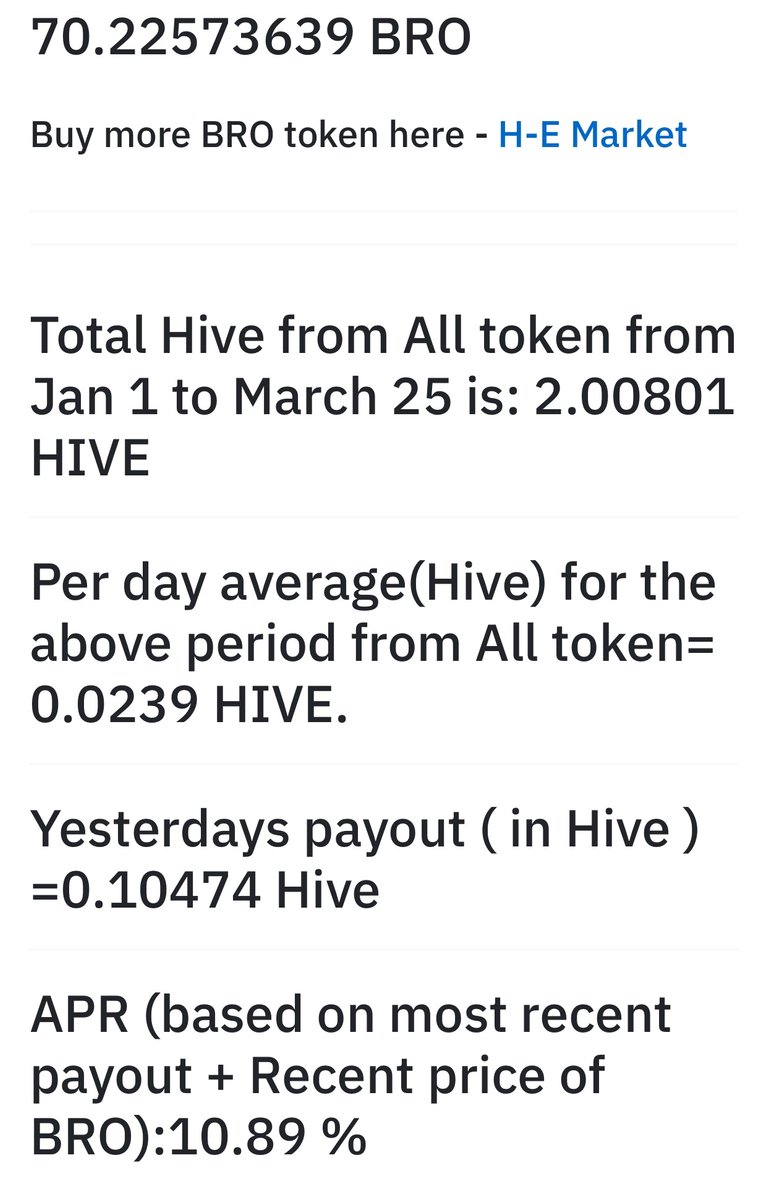 Summary of income from DHEDGE:
Summary of income from INDEX: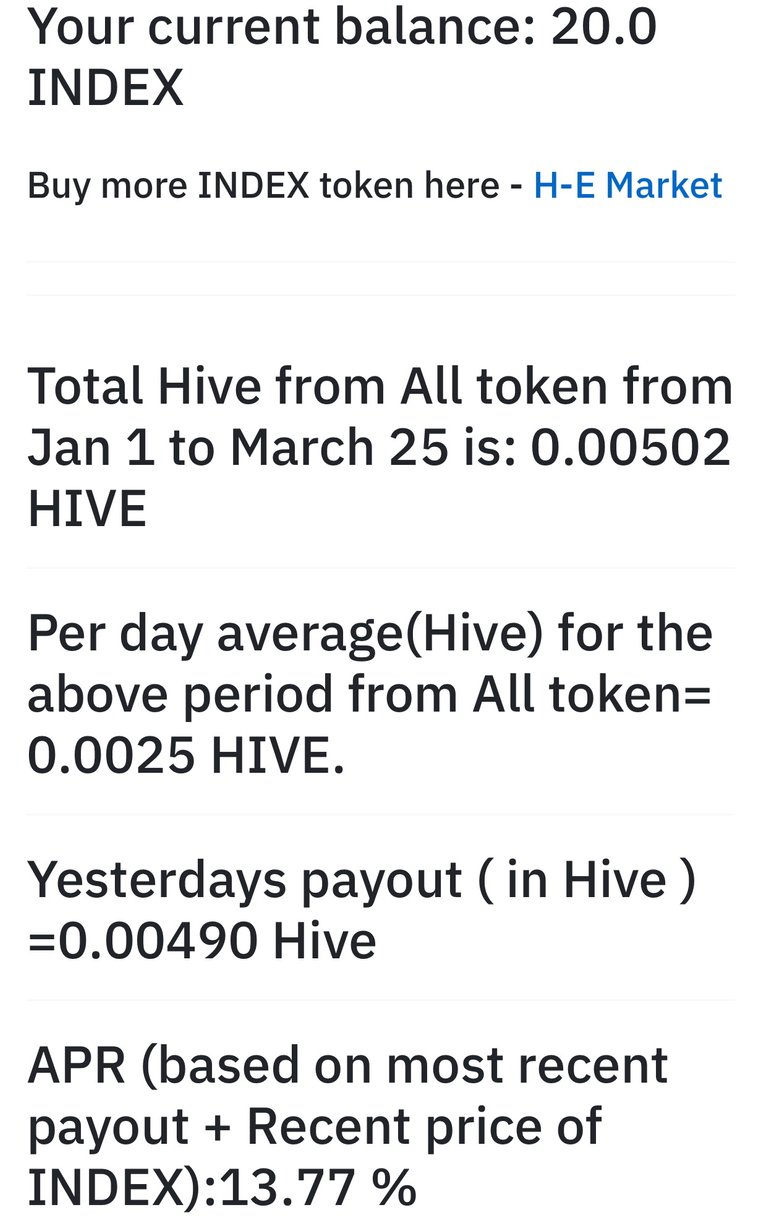 (Props to @amr008 for making the tool I used to get these stats https://hivetoken-stats.herokuapp.com/)
We have been mining CTP. However, due to our relatively small holdings and the randomness of mining, we're looking at years to break even, but still holding with it for the time being. While I think this is an interesting project, I am considering selling these as well. I don't believe many of our members post CTP, so it isn't providing token holders with as much value as perhaps another token otherwise might.
Summary of income from CTPM: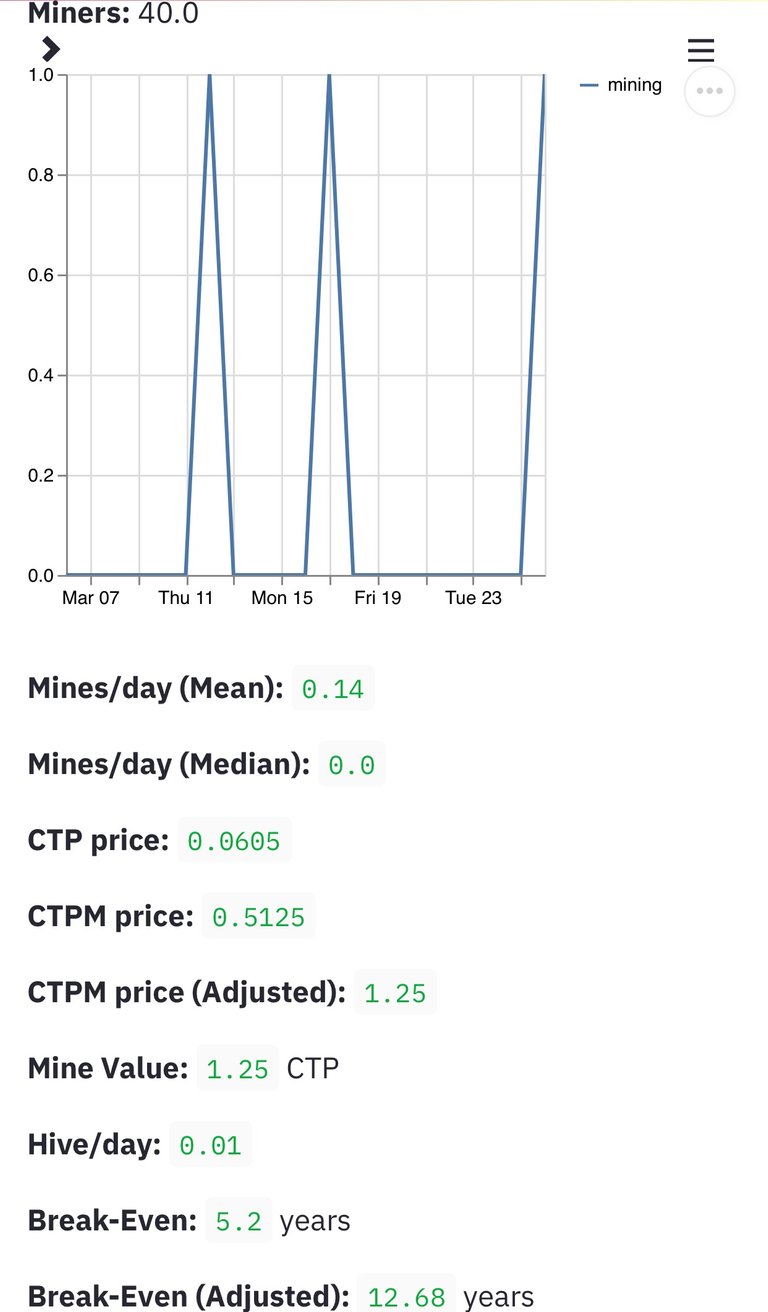 (Props to @themarkymark for making this miner stat tool: https://whispering-savannah-16552.herokuapp.com/)
*No tokens have ever been purchased with funds from SOL token sales, nor have SOL token sales ever been used to buy back tokens. As promised, proceeds from sales have been and always will be powered up to grow our vote or be used to build the physical Project.
VP continues to remain stable in the high nineties and is often idle at 100%. This means we have plenty of room to add new members (even at low tiers). 🤩
Current Status:
Richlist: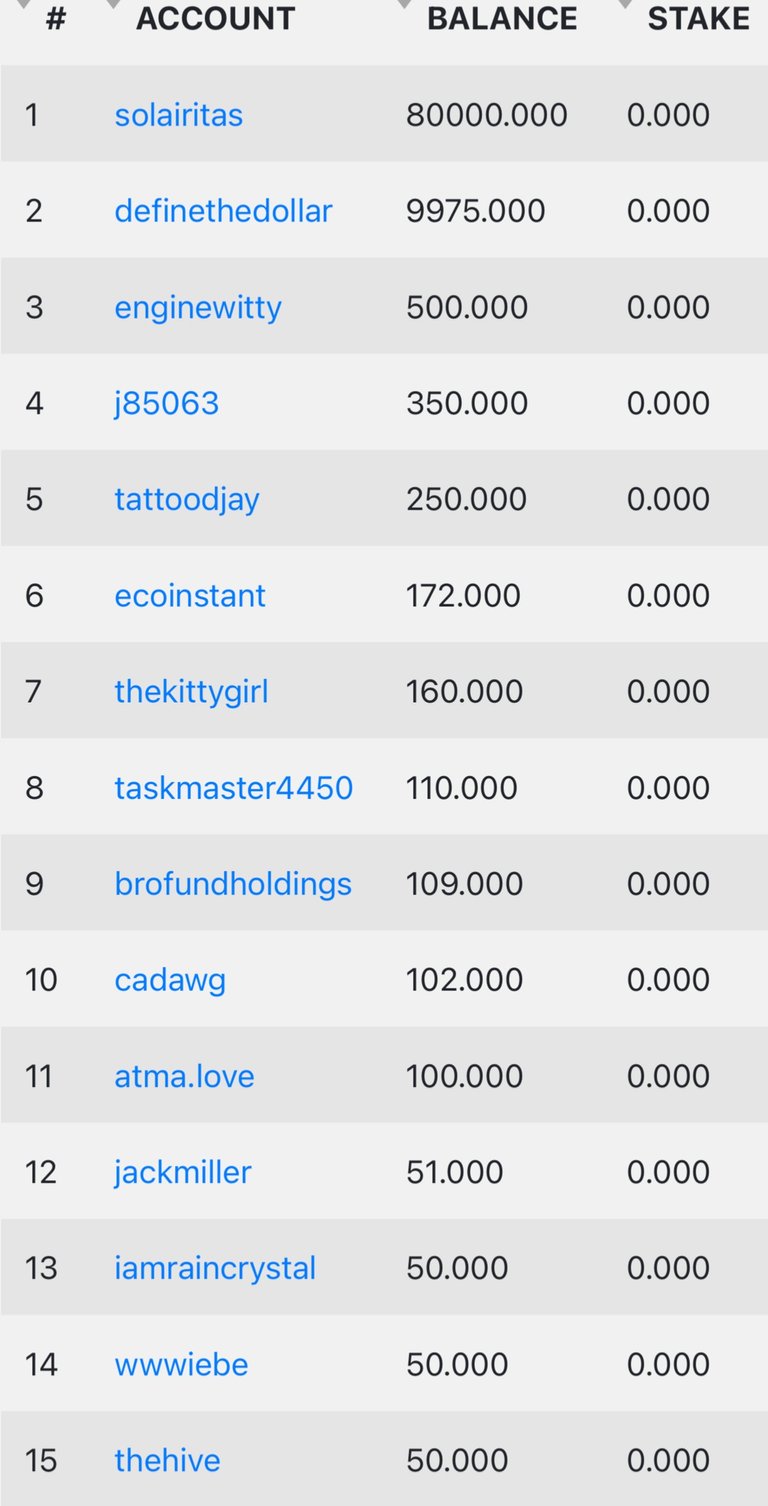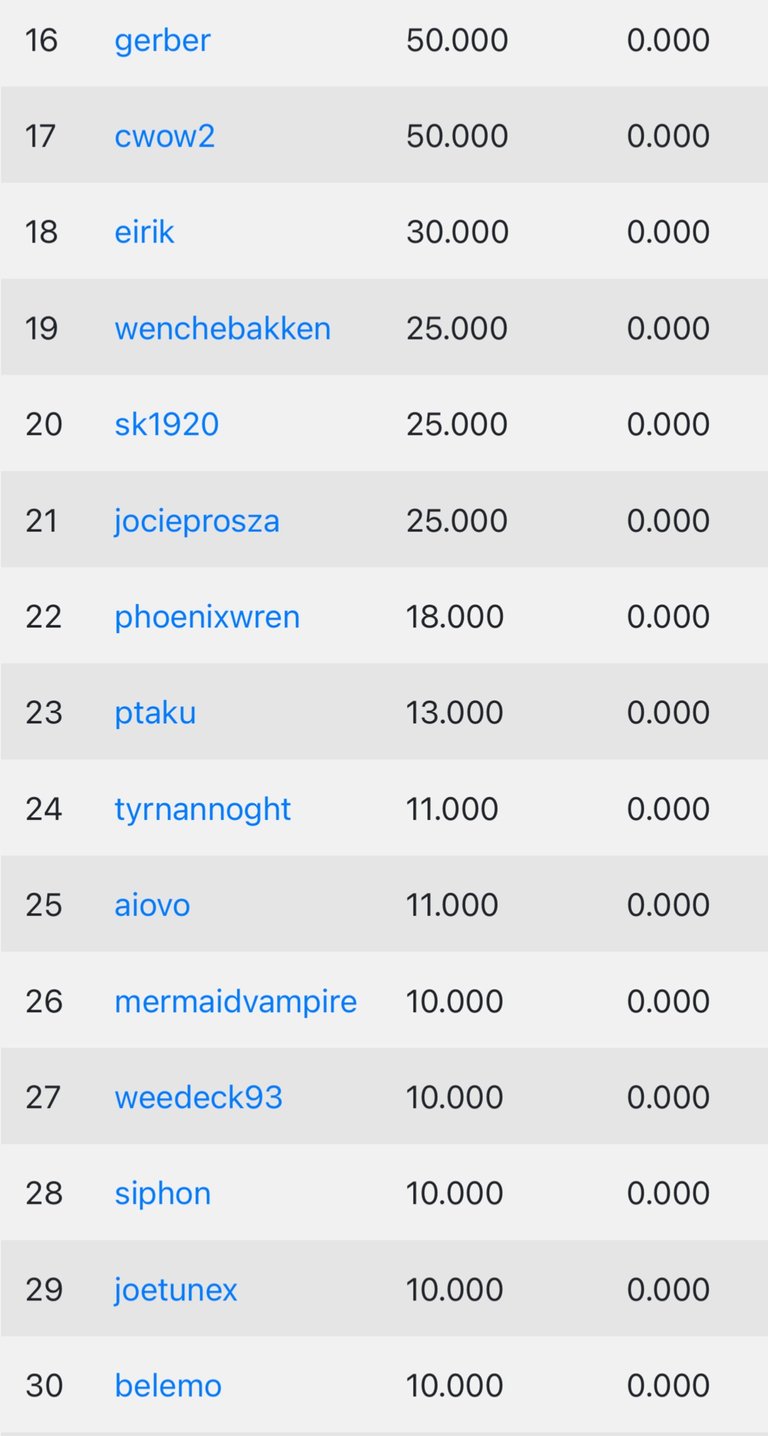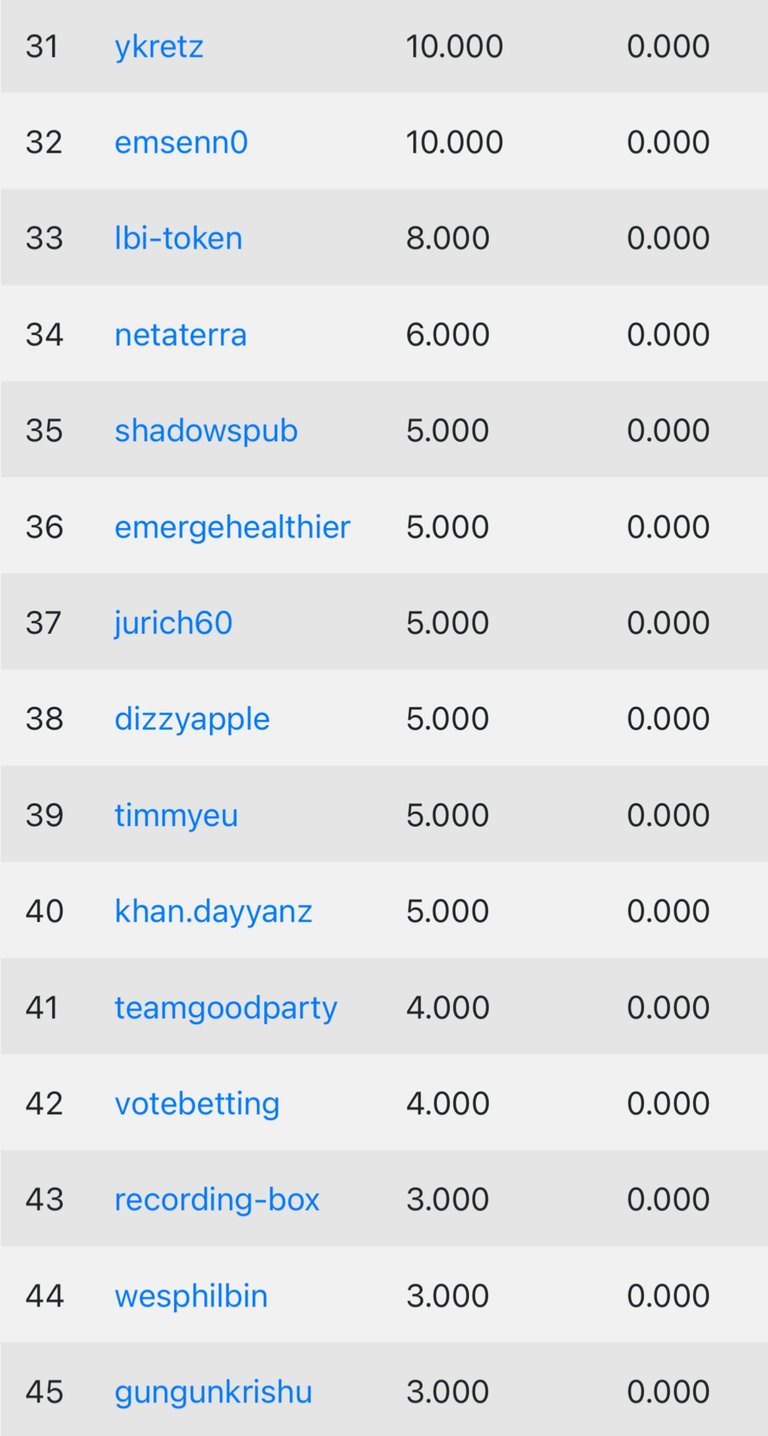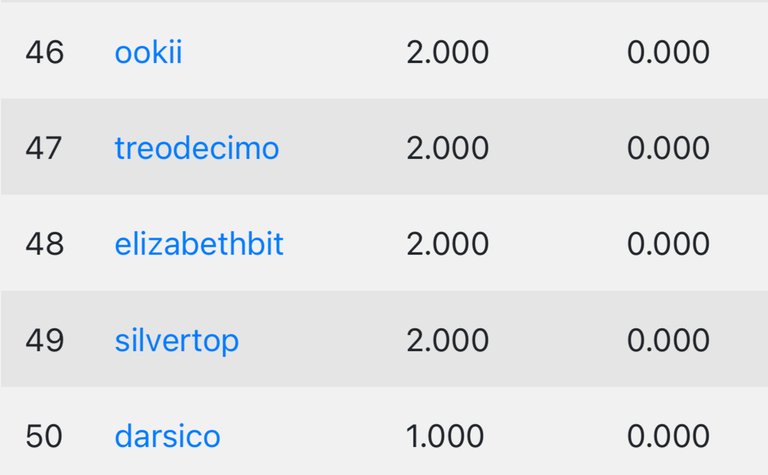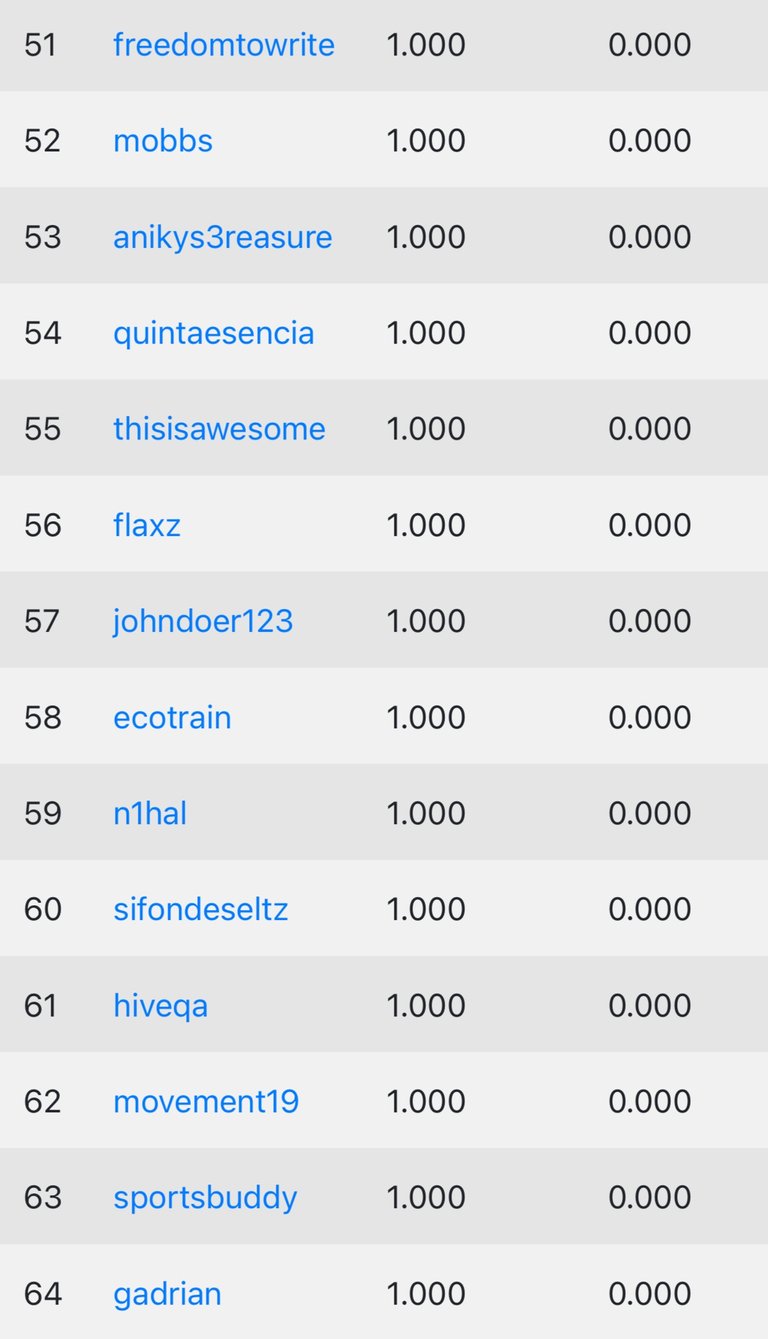 ---
HE Balances:






---
Weekly sales total: 24 SOL (since last)
Current HP: 3,964.474 + 5,101.104 (.314 HTU 100%)
Solairibot HP: 223.712 + 2,029 (.078 HTU 100%)
Number of token holders: 63
Number of tokens held: 2466 + 9975
Phase: 2/8
---
Buy SOL - HE
Buy SOL - LeoDex
Solairitas Trail
Twitter
Eco Zone Discord
Eco Zone Community

Sustainability Powered by Hive
---
---