Weekly News Update (January 2021 - Week 3)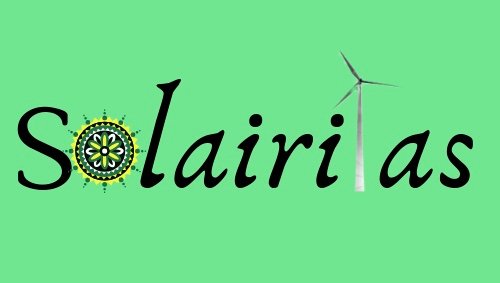 Hey there Solairifam! It's time for another Solairitas Weekly News Update!!
This week we sold 3 SOL. ☀️ Welcome to our newest member @wesphilbin of The Terminal fame (and elsewhere). So glad you've joined and extra thanks for the Tipu boost! 😁
I still have a buy order open for 20 SOL at .9 HIVE to offer an opportunity to leave, should anyone wish to do so (none of which was taken this week 😃). I don't wish to promote buying a token, getting .1 (or more) worth of upvote and then selling it out, but I don't want anyone to be stuck with something they don't want to bother with any more and I don't want the penalty to be too harsh...ten percent seems reasonable. Once we begin properly fundraising in the next phase and the token issue price begins to rise, I'll re-evaluate this strategy.
Solairibot continues to do its thing. It now has 189.364 HP on its own and will be released for testing soon™️. For the time being, it will keep on trailing, but it's definitely growing faster now. I'm looking to run a witness node and have begun trying to set it up, so I might be able to have the bot running on that machine, we'll have to see.
I welcome any who would like to trail The Project, as it benefits all our members and you get to keep all the curation rewards! There's a quick link down below.
We are still saving HBD and are currently at 8.722 HBD. Our members (at least those who have expressed an opinion) seem to be of one accord in putting those funds toward our dCity, and I really do think that's a wise choice. However, when I went to check the market, HBD were down significantly, so I have not yet converted to HIVE.
Our dCity continues to grow. This week we had enough SIM saved to purchase another Job Center and a Basic Home. We still needed another couple workers for it to run, so I got another Home with HIVE funds. Hopefully we'll start training some workers now that we have homeless and immigrants coming in.
For the time being, I will continue to put all the SIM toward building our income, but once we have a solid flow, I'll split half to sell and power up. 😁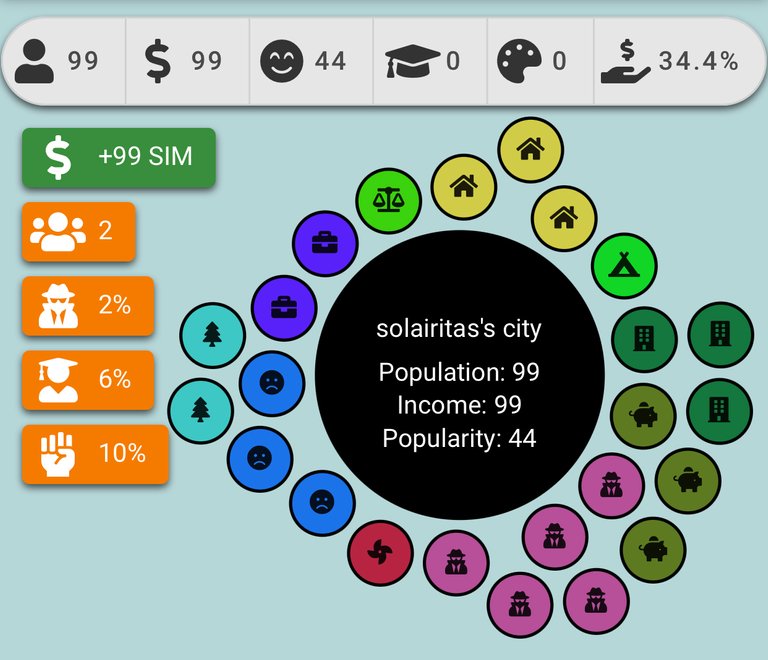 We also receive additional SIM from our BRO holdings, from TAN, and from Dhedge as well!
We still have an ad running on giftgiver.site (@giftgiver) which delegates and offers a faucet to small HP accounts.

As of yet we still haven't seen any return from the LBI tokens I purchased. They are actively posting reports, but not actively making good on the promise of divvies.
Honestly, making returns from a centralized investment/investor like any of these tokens that pay returns are skirting, if not over the line, of being securities...I don't really think calling them "entertainment" tokens legally makes any difference. As much as I'd like to share profit with Solairitas members, or give them some stake in a company, it would require another half million dollars to apply to register with the SEC, and even then it could be denied.
I've considered going to GoFundMe or Patreon instead, since those platforms have the legal intricacies worked out, but that would defeat the whole point of doing this on and through the Hive blockchain.
Furthermore, though I know I'm in a weak minority, I do not see use of the rewards pool as abuse regardless of how large we become or whether we vote based on token holdings or content. That's how this game is played. The stakeholders get to have a say in how part of the inflation is distributed based on their stake. Why they vote who they vote should be none of anyone's concern and being big isn't abuse, it's winning.
Another additional sixty thousand SPORTS or so have been staked this week, pushing us solidly up over two and a quarter million tokens, nearly two and a half now! I had tried to find us on the richlist, but couldn't, however I did see a post the other day that placed us at 77th, so not too shabby!!
I continue to stake my LEO to the Project as well as NEOXAG, PAL, BATTLE, SPT, STEM, and any other liquid tokens I get that may benefit members.
I also invested in some ENGAGE tokens for the Project. I like being able to reward your interaction when I can and this is another way to do so (like BEER). So far we have less than half the tokens needed to be able to call the bot, but I already pushed the price up by 22% this morning, so I don't want any more slippage.
I want to reiterate again that no tokens have ever been purchased with funds from SOL token sales, nor have SOL token sales ever been used to buy back tokens. As promised, proceeds from sales have been and always will be powered up to grow our vote or be used to build the physical Project.
VP continues to remain stable in the high nineties and is often idle at 100%. This means we have room to add new members (even at low tiers). 🤩
Current Status:
Richlist: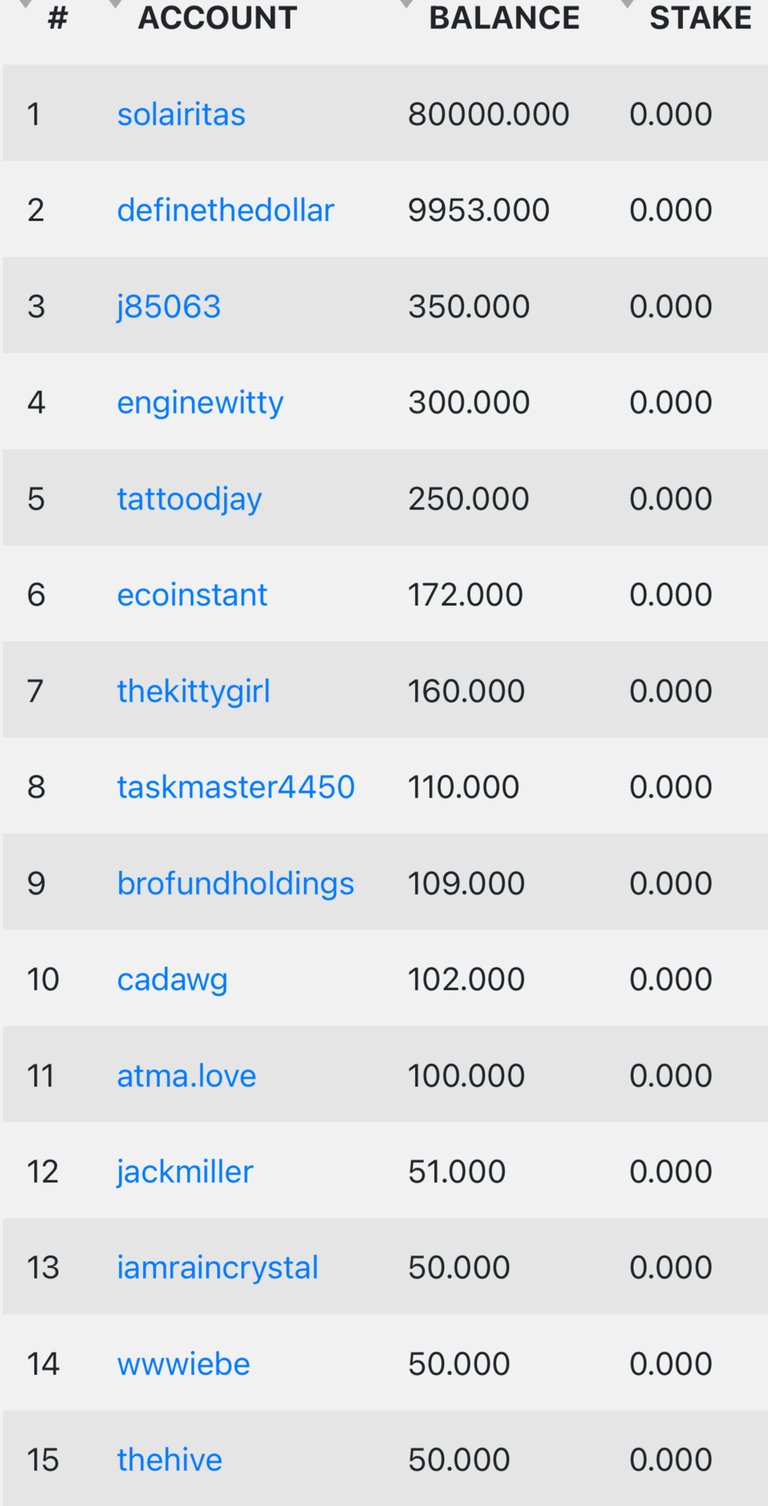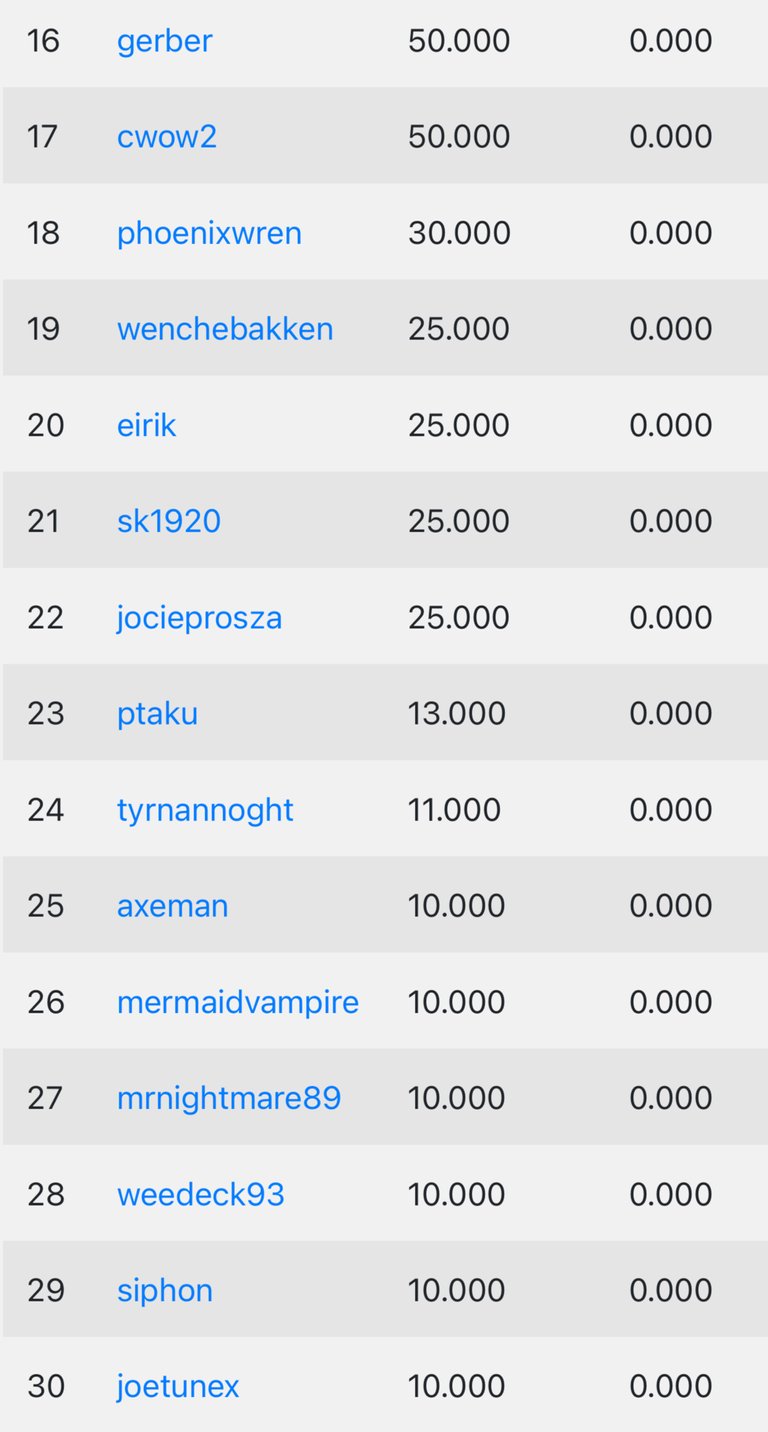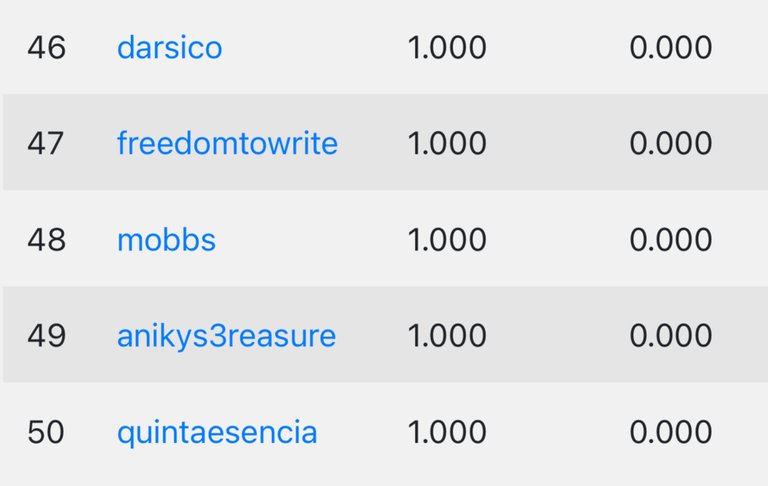 ---
HE Balances:




---
Weekly sales total: 3 SOL
Current HP: 3,517.523 + 5,022.471 (.085 HTU 100%)
Solairibot HP: 189.364 + 2,017.610 (.022 HTU 100%)
Number of token holders: 57
Number of tokens held: 2245 + 9953
Phase: 2/8
---
Buy SOL - HE
Buy SOL - LeoDex
Solairitas Trail
Twitter
Eco Zone Discord
Eco Zone Community

Sustainability Powered by Hive
---
---