Weekly News Update (January 2021 - Week 4, February - Week 1)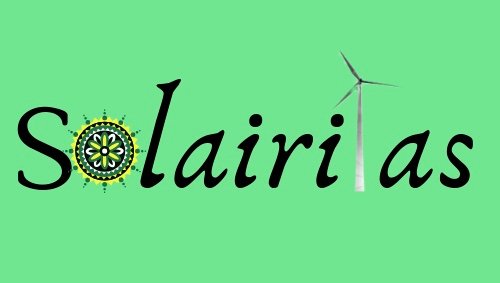 Heyyo Ecofriends! It's time for another Solairitas Weekly News Update!!
The last two weeks we sold an amazing 211 SOL! ☀️ Welcome to our newest member @aiovo who grabbed 3 to dip in and then picked up another 8, already beefing that stake. So glad you've joined! 😁
Mega super shoutout to @enginewitty faithful witness to the chain, FullAlt guru, and major supporter of our cause who picked up 200 more SOL, the top buyer slot, and the 100% vote. 💪
I also gifted 3 of my SOL to another new member @gungunkrishu in order to support his amazing efforts on chain (particularly STEM math brain teasers); you should check them out!
I still have a buy order open for 10 SOL at .9 HIVE to offer an opportunity to leave, should anyone wish to do so (10 of the twenty was taken this week 😢). This was axeman selling the remainder of his holdings, so not unexpected.
Solairibot continues to do its thing. It now has 197.414 HP on its own and will be released for testing soon™️. For the time being, it will keep on trailing, but it's definitely growing faster now. I'm looking to run a witness node and have begun trying to set it up, so I might be able to have the bot running on that machine, we'll have to see.
I welcome any who would like to trail The Project, as it benefits all our members and you get to keep all the curation rewards! There's a quick link down below. I am considering trailing myself to give it a shot for a while...
We are no longer saving HBD and are currently at 0 HBD. This past week we had an amazing pump in HBD, and while I did miss the top, it was still well up, so I took the opportunity. Ended up with exactly 100 SWAP.HIVE after deposit tax and about .7 or so that I powered up.
Our dCity continues to grow. I took 25 SWAP.HIVE and purchased SIM and left 25 liquid so as to have the ability to be flexible on the market. I got several new cards including a University, another Job Center, a Gym, and an Apartment Building. Where should we go next?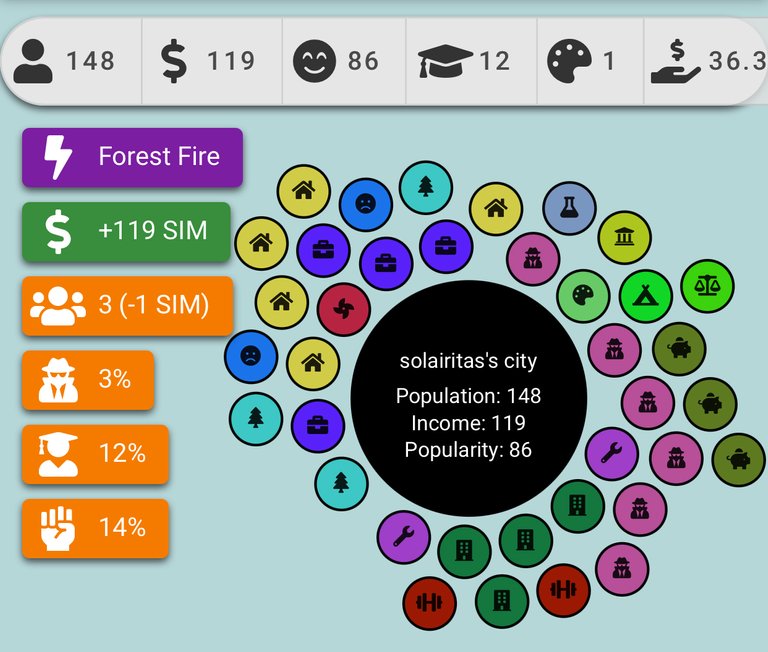 For the time being, I will continue to put all the SIM toward building our income, but once we have a solid flow, I'll split half to sell and power up. 😁
We also receive additional SIM from our BRO holdings, from TAN, and from Dhedge as well!
We still have an ad running on giftgiver.site (@giftgiver) which delegates and offers a faucet to small HP accounts.

As of yet we still haven't seen any return from the LBI tokens I purchased. It seems that the governance has elected to forgo payments so as to build the initial investment. While I don't mind this in principle, theoretically they could vote for it never to pay...not that I think that's truly realistic, but it would be nice to make some progress towards break even, which I have a feeling will be a very long time. Not dumping out yet, though.
Speaking of dumping out, there have been some solid rumblings around about CTP and Brofund decided to go heavy into it. Be warned, it is a tag for affiliate marketing and online business sorts of stuff, not a tag that just anyone can use (you will get flagged).
As a result, I took half of our savings and invested in CTPM. Having had 40 staked now for over four days, we have not received even a tiny fraction of a token! 🤬 I don't know if it's just bad luck (there is an element of randomness) or if it's that 40 is simply too few to see any kind of return. I have a feeling it's the latter...if 50 HIVE gets you zero, I'll be powering down, waiting for the FOMO and dumping right quick. Another week, maybe, and we'll see.
An additional sixty thousand SPORTS or so have been staked this week, pushing us solidly up over two and a half million tokens!!
I continue to stake my LEO to the Project as well as NEOXAG, PAL, BATTLE, SPT, STEM, WEED and any other liquid tokens I get that may benefit members. I have also been transferring my DHEDGE to the Project as well as staking more of my ARCHON to help us grow faster. We also now mine COM tokens as a result of our HUSTLER holdings, perhaps they'll end up being something?
I invested in some ENGAGE tokens for the Project. I like being able to reward your interaction when I can and this is another way to do so (like BEER). So far we have less than half the tokens needed to be able to call the bot, but over time I can give the rest to the Project, just trying not to abuse it.
I also recently found out about a relatively new and quite small tribe: BLOG #blogtoken issued by @blogtoken. If you're blogging or otherwise posting personal stuff, it's the perfect tag! You should totally use it, I am! The Project is already a relative powerhouse with 150,000 BLOG staked, and with only about fifty BLOG holders all told and daily payouts, our members could double its size and start to grow together quite quickly!!!! ☀️
Summary of income from BRO: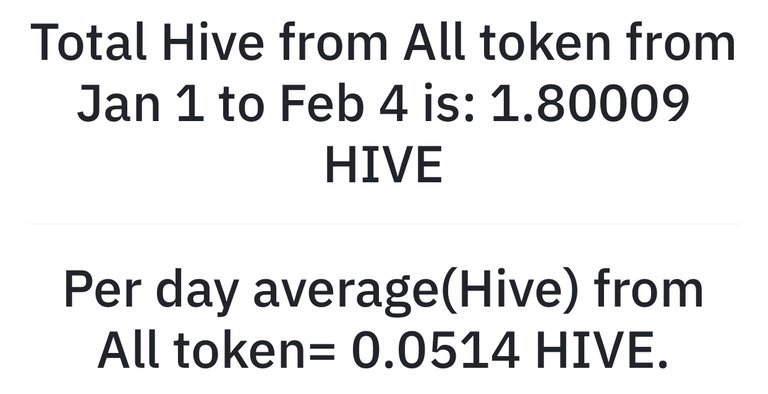 Summary of income from DHEDGE: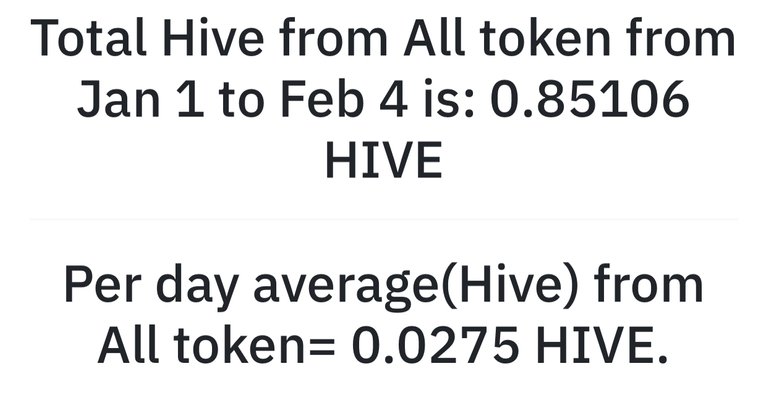 (Props to @amr008 for making the tool I used to get these stats https://hivetoken-stats.herokuapp.com/)
*No tokens have ever been purchased with funds from SOL token sales, nor have SOL token sales ever been used to buy back tokens. As promised, proceeds from sales have been and always will be powered up to grow our vote or be used to build the physical Project.
VP continues to remain stable in the high nineties and is often idle at 100%. This means we have room to add new members (even at low tiers). 🤩
Current Status:
Richlist: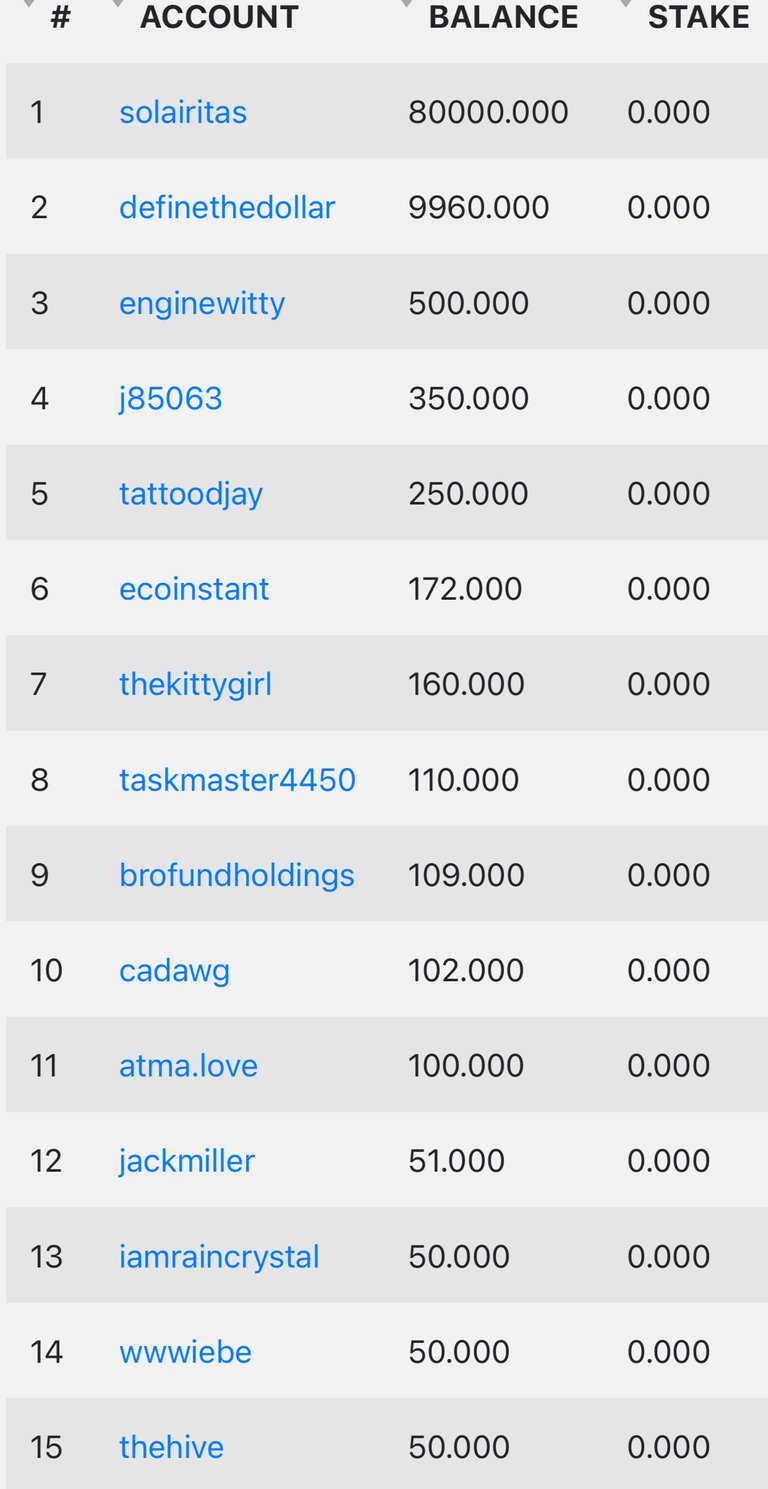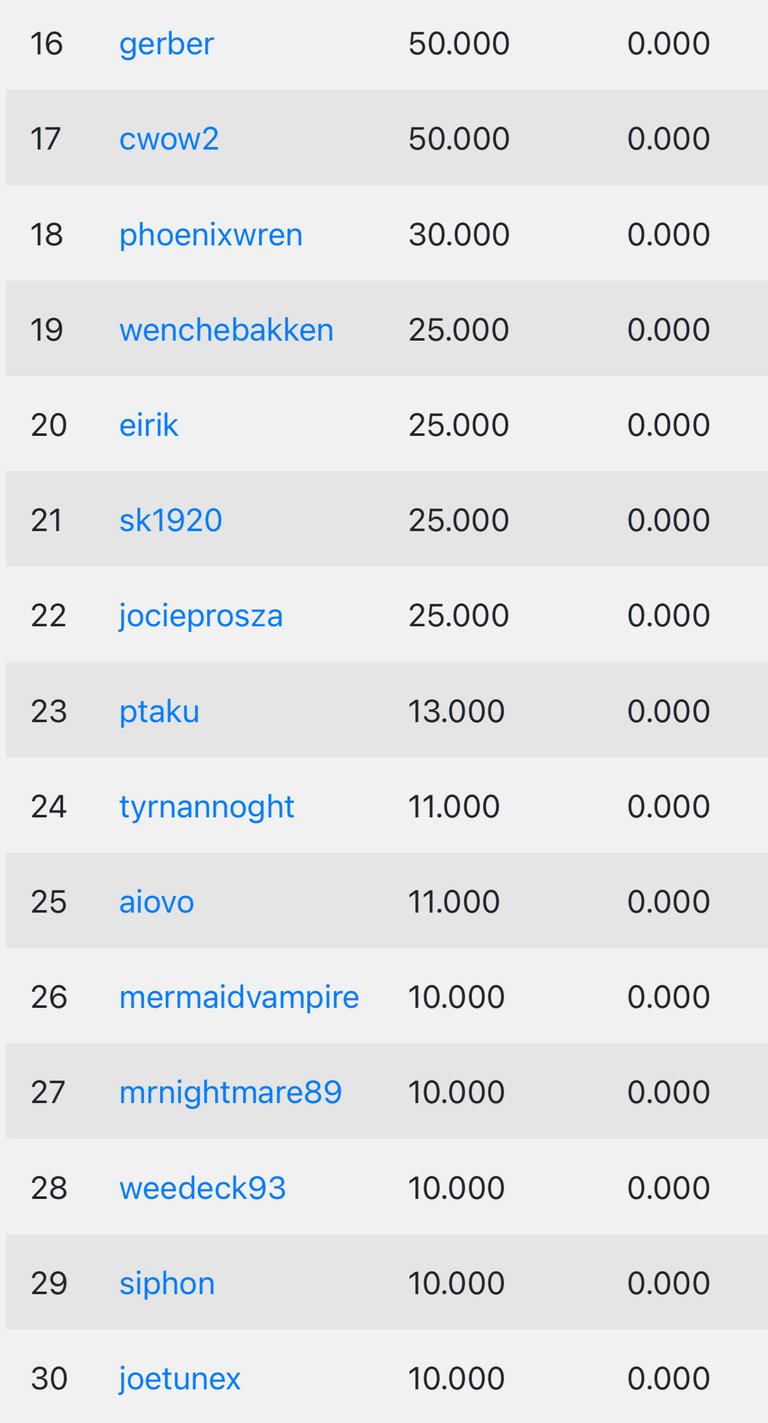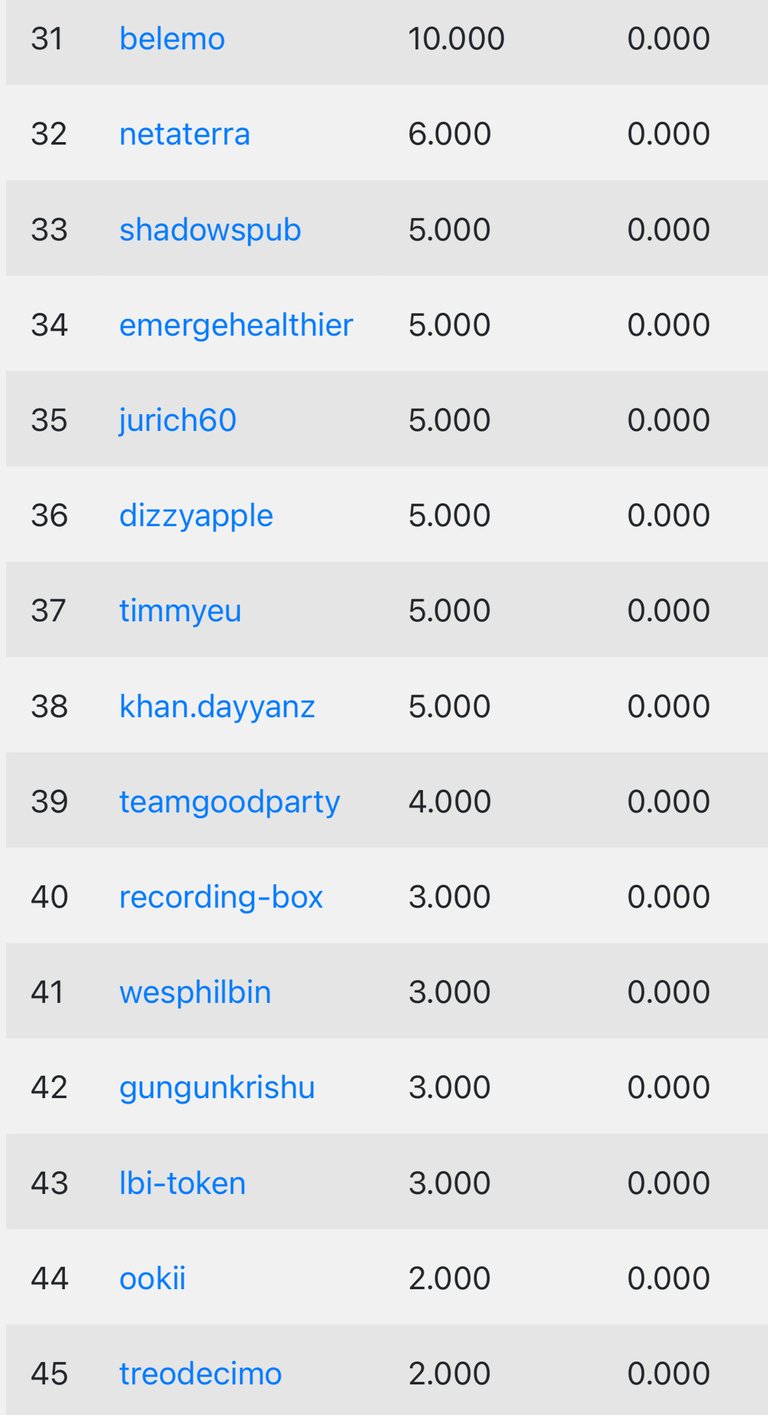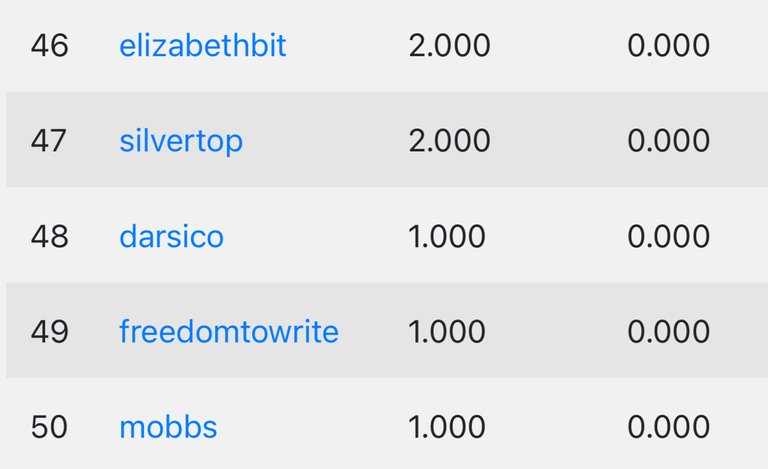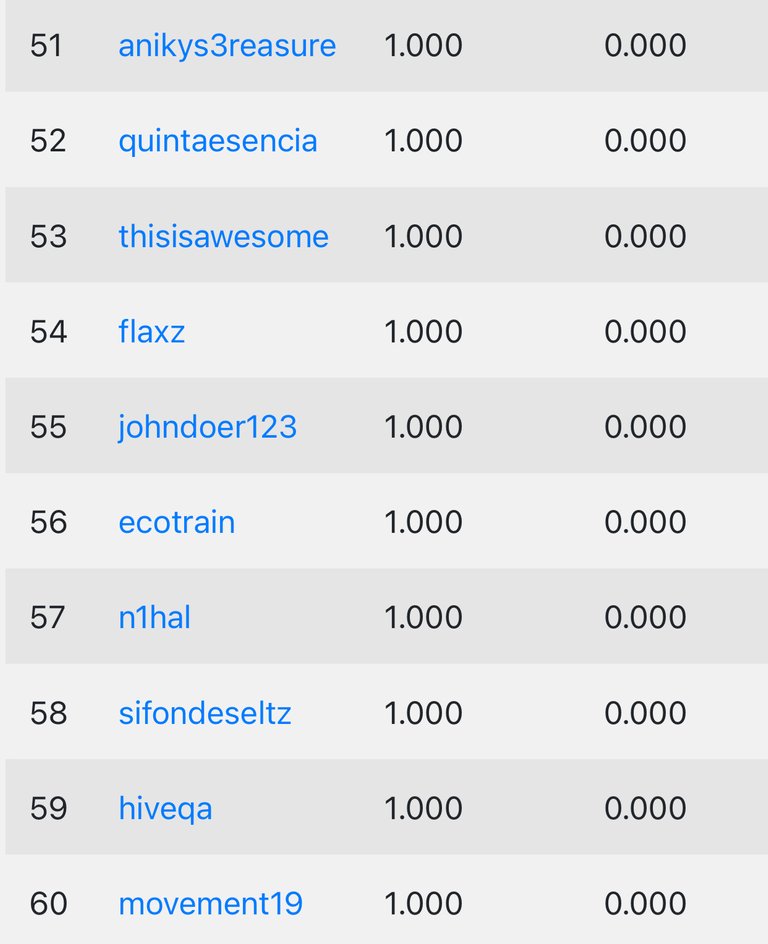 ---
HE Balances:




---
Weekly sales total: 11 + 200 SOL
Current HP: 3,792.713 + 5,079.111 (.101 HTU 100%)
Solairibot HP: 197.414 + 2,020.252 (.025 HTU 100%)
Number of token holders: 59
Number of tokens held: 2463 + 9960
Phase: 2/8
---
Buy SOL - HE
Buy SOL - LeoDex
Solairitas Trail
Twitter
Eco Zone Discord
Eco Zone Community

Sustainability Powered by Hive
---
---