Solairitas News Update (April through December - 2021)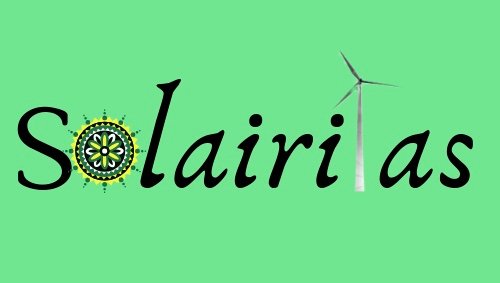 Well, holy cow time flies! We've gotten about five times forever behind and so much has happened that I'm sure to miss something or someone! Nevertheless, it's finally time for another Solairitas News Update!!
With the revival of #PYPT, I'm really hoping to get back into the habit of posting each week as I did before. It's in the DreemPort Discord every Thursday and you can earn PIMP tokens for presenting…how's that for a motivator! 😜
Since the last update, we sold 1632 SOL and added (on balance) twenty-one new members! 🤩 We have also lost a couple, unfortunately but I really don't want this post to become a mass ping, so a long overdue Welcome! to all the new people that have stuck around! 🥳☀️
@trumpman (Hive's best shill as word has it) did a post publicizing the Project and things went nutso! We even made a good showing in the token list a couple times: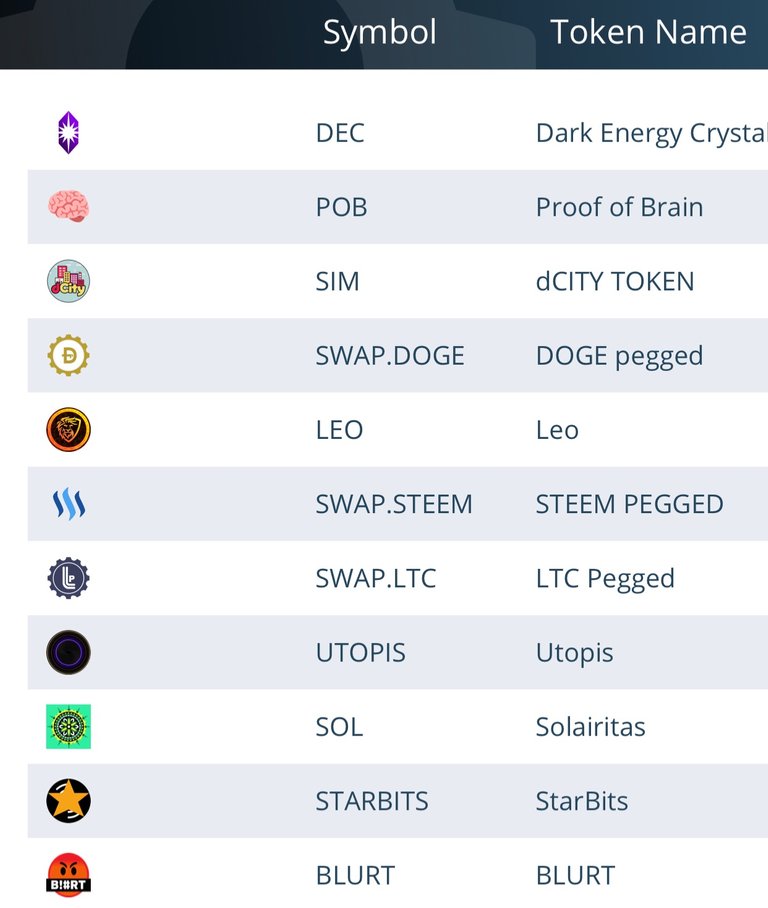 We have hit one significant milestone in that the Project now has more of its own funds than have been delegated to it!!! I will not begin to phase that delegation out until after we have completed this Phase (sold the first 10k tokens) so as to ensure the effective vote never again falls below ten thousand HP.
Although I haven't posted in a shameful amount of time, it isn't that the Project has been ignored. I do spend about an hour or so every day staking our liquid HIVE, monitoring the market for any activity or new members, and shifting and staking H-E tokens (from my account as well as Solairitas) to keep them from sitting idle as liquid. I also sell off some of the tiny fractions of other drips we get (to cover the withdrawal fees from H-E so as to power up the full token sale).
I have been primarily focused on searching out alternative income streams (particularly on H-E) for the Project; in particular passive investments that break even in under five years and/or which help to build our tribe token holdings, and we now have several from which we earn HIVE including INCOME, SIM, ARCHON, and now recently BXT.
I have been conducting (what has turned into long-term) an experiment with investing some of my funds into the BeeSwap pools and sending the Project the BXT I receive. It was about 250 days to break even when I entered, but the rates have since fallen off. Regardless, that's a bit of HIVE powered up every day in addition to curation that doesn't derive from or rely on token sales.
In this vein, I also took some of my ETH and invested into DeFi on Polygon with the intention of siphoning over the interest to the Project as another source of income. Unfortunately, one of those punts didn't go quite as well as I had hoped and I'm currently trying to make back losses rather than being able to build the Project. Good news is that I have made some of the loss back and I'm working toward the same goal of investing the interest in HP, just slightly set back in time. Also good is that I have been able (through TribalDex) to establish a bridge back and forth between the chains, which makes that goal possible.
I do, also, have some ETH set aside earmarked for the land. Time will tell if we reach my sell target (not as of yet), and it will be another issue handling the budget relative to token distribution if the land is taken out of the equation. The point is, I'm also looking for ways to try and make this a reality to what degree I can on my own.
Solairibot continues to do its thing. It now has 405 HP on its own and will be released for testing (really, as soon as it becomes necessary). For the time being, it will keep on trailing, but it's definitely growing faster now.
I welcome any who would like to trail the Project, as it benefits all our members and you get to keep all the curation rewards! There's a quick link down below.
Our dCity continues to grow, I suppose. I must admit that since our income has long been crippled by the exorbitant taxes and new rules designed solely to screw players out of income, I have discontinued our investment in cards in favor of seeking passive income for hodling SIM. We have amassed enough SIM to receive a small amount of HIVE each day, so that investment isn't a complete bust.
We also receive additional SIM from our BRO holdings, from PIMP, and from Dhedge as well! I have been considering giving my City to the Project to save me from having to send the SIM over every day, but doesn't even seem worth all that trouble.
We continue to have our ad running on giftgiver.site (@giftgiver) which delegates and offers a faucet to small HP accounts.

We have not received any payout from LBI, but we did receive a small fraction of CubLife as well as EDS, which has paid some LEO.
I continue to stake my LEO to the Project as well as NEOXAG, PAL, BATTLE, SPT, STEM, WEED and any other liquid tokens I get that may benefit members. I have also been transferring my DHEDGE to the Project as well as staking more of my ARCHON to help us grow faster. We also now mine COM and LIST tokens as a result of our HUSTLER holdings, perhaps they'll end up being worth something?
I powered down some more SPORTSTALK to stake to the Project and we now have well over 5 million tokens there!
I invested in some ENGAGE tokens for the Project and we now have the tokens needed to call the bot. Unfortunately, at least for the time being, it doesn't seem to be functional. I'm hoping they haven't abandoned it.
I have also purchased some PIZZA 🍕 and we have the ability to call that bot as well now. They're very active and seem to be forming many solid partnerships in the Hive ecosystem, so I'm strongly considering investing in some more of these.
We continue to stake BLOG #blogtoken issued by @blogtoken. If you're blogging or otherwise posting personal stuff, it's the perfect tag! You should totally use it, I am! The Project is already a relative powerhouse with 150,000 BLOG staked, and our members could start to grow together quite quickly!!!! ☀️
We are also now supporting several other new tribes including Proof of Brain POB #proofofbrain issued by @proofofbrainio, a general topic tribe where tokens only come into existence through proof of brain activity, and CineTV CINE #cinetv issued by @cinetv, a tribe focused on posts about movies and tv shows.
While the price of POB was relatively high, I sold half of what we received and staked the other half (using the proceeds to buy more BRO). However, since the price fell I have shifted to staking them all to maximize SOL holder benefit.
We received the CINE tokens via airdrop for holding BRO and LEO, and I staked half to curate members and the other half I delegated to the BroFi pool to earn us more BRO (and consequently more of all the tokens it gives).
Speaking of airdrops, we are receiving daily drops of SPS as a result of our BRO holdings as well as SPT. It isn't a huge amount, but I've been staking it for us to earn some interest on what we do have.
I have increased my BRO holdings from 70 to over 1000 (I invested.5 Ethereum into the Project here to help build its passive daily income) and am continually sending over what liquid tokens I receive from that.
I also purchased .5 Litecoin worth of UTOPIS for the Project and we receive a weekly payment in HIVE. The payout has slowed a little (more tokens got distributed), but it still is looking like a year or two until break even, so not bad at all! 🤑
I have also purchased some INDEX tokens for additional dividend passive income. However, I haven't gone hard into these; we mostly get tiny, random tokens but I stake them anyway for the most part (any that might benefit SOL holders).
We also now received passive token drips from ARCHON and PIMP as well as BRO and DHEDGE.
It did seem that CCC had been somewhat dormant and not that many members post with the tag from what I can tell. However, the cccf has been making moves and so I delegated our holdings to them. In return we received a drop of WIT and will receive ongoing weekly payouts in CCC for the delegation as well as for staking WIT. Creative writing is certainly something I'm willing to support and since they're working on building it, it may be a solid choice in the longer run. Either way, we should be earning more this way than we were with curation.
We have been mining CTP. However, due to our relatively small holdings and the randomness of mining, we're looking at something like forty years to break even! 😱 While I still think this is an interesting and viable project, I am considering selling these as well. I don't believe many of our members post CTP, so it isn't providing token holders with as much value as perhaps another token otherwise might. However, to date I've just continued to hold.
*No tokens have ever been purchased with funds from SOL token sales, nor have SOL token sales ever been used to buy back tokens. As promised, proceeds from sales have been and always will be powered up to grow our vote or be used to build the physical Project.
VP continues to remain stable in the mid to low eighties but with the addition of new members, happily, it is rarely if ever idle at 100%. Though there have been a couple of concerning slips in VP that required a reduction of the lowest tier from 10% to 5%, the significant rise in the price of HIVE has made up for the difference and then some. This means we continue to be sustainable. 🤩
Current Status:
Richlist: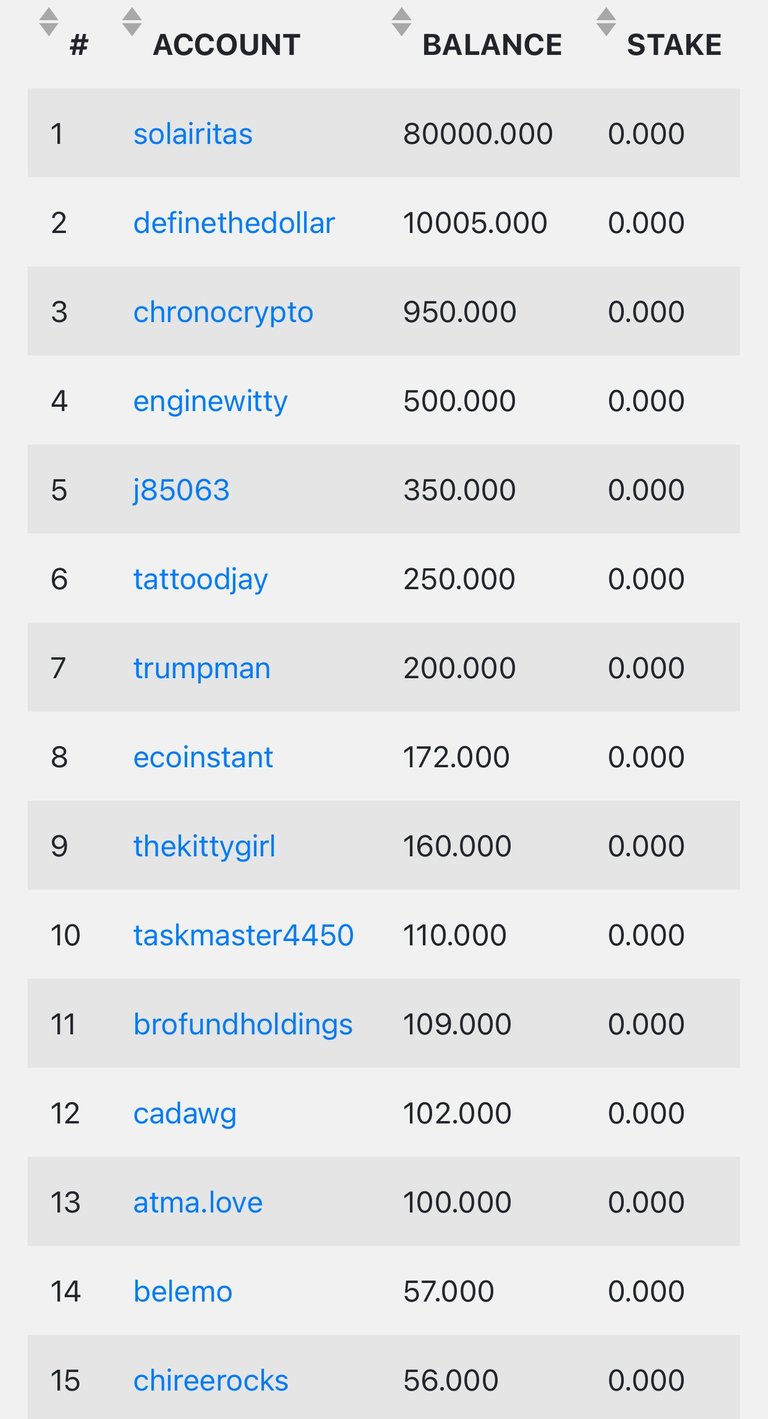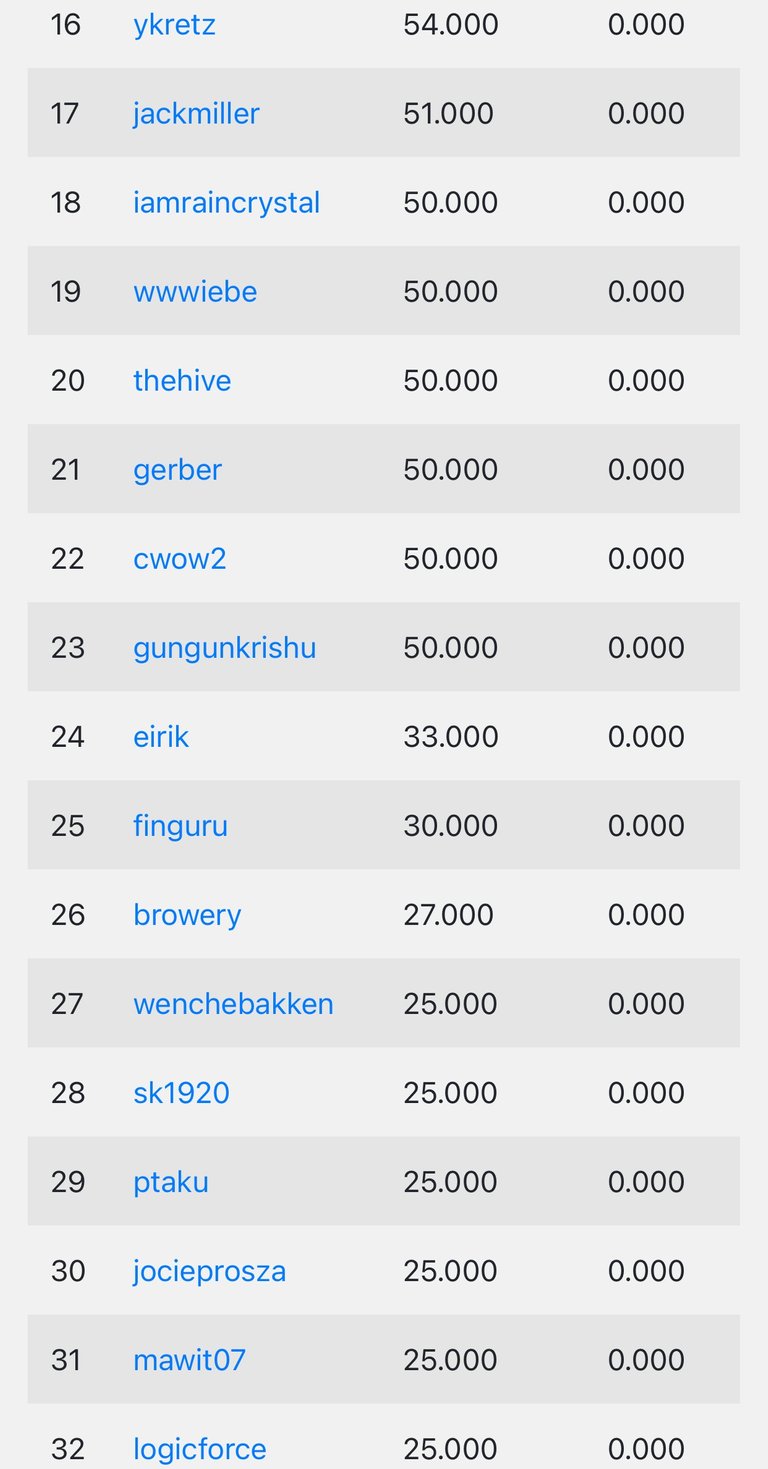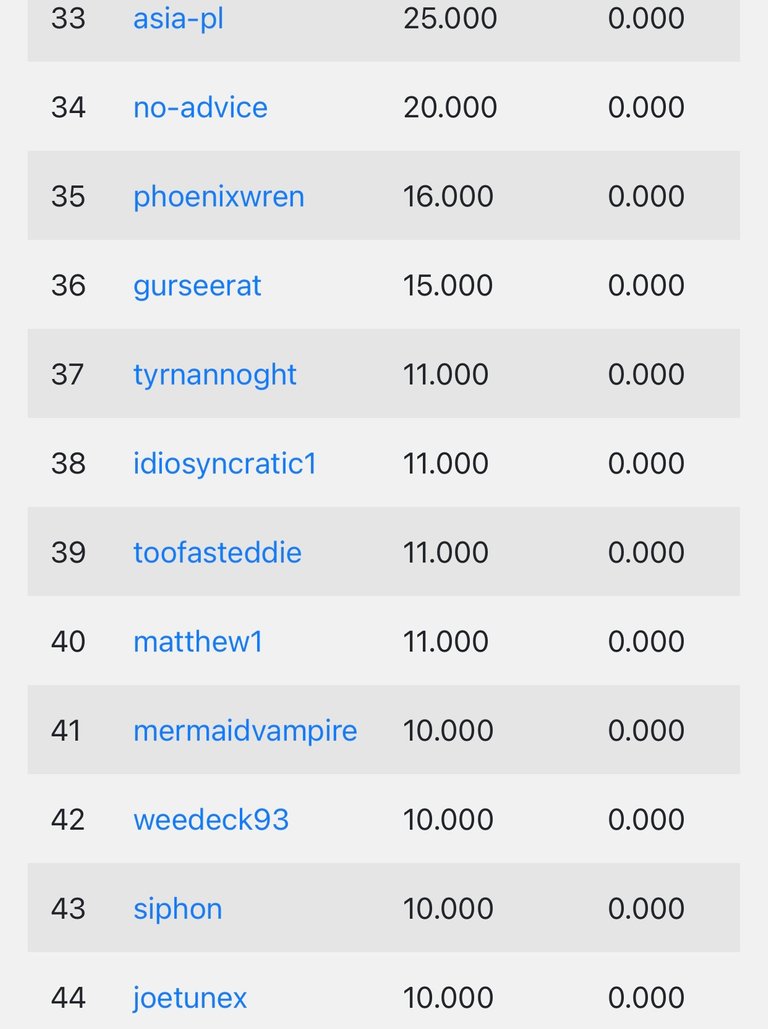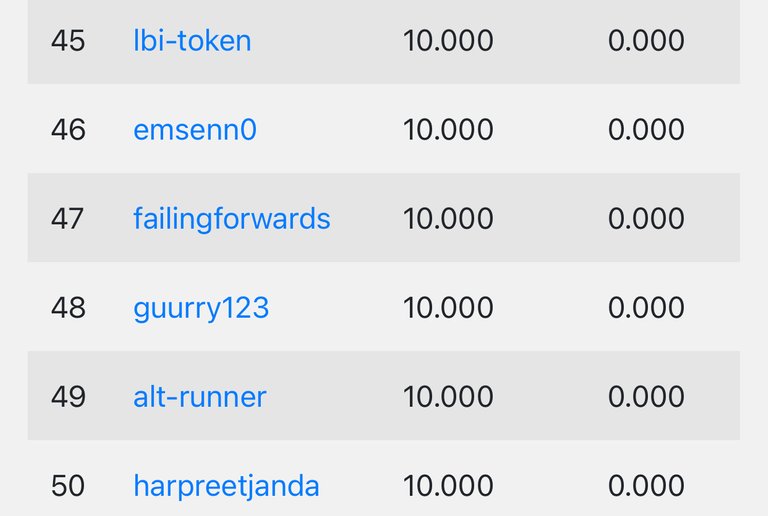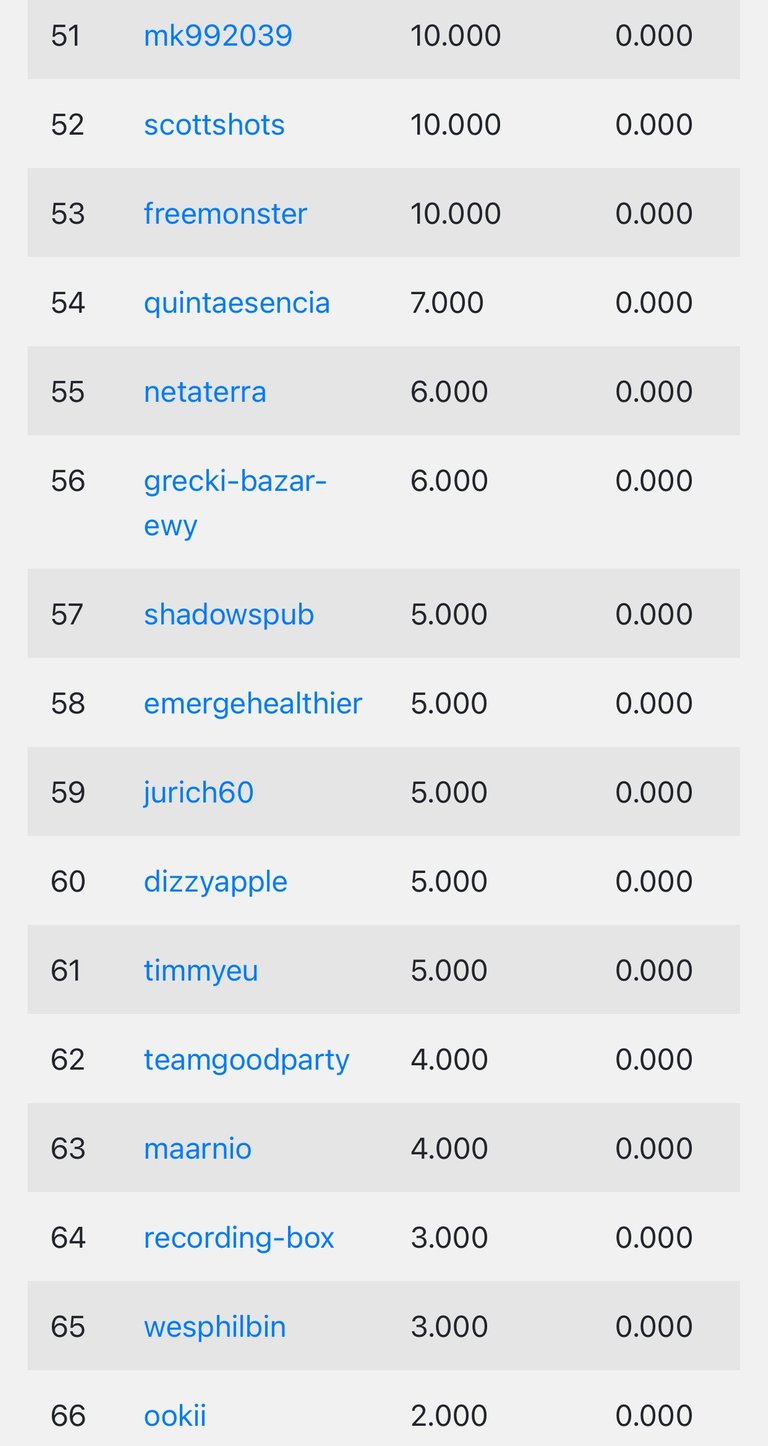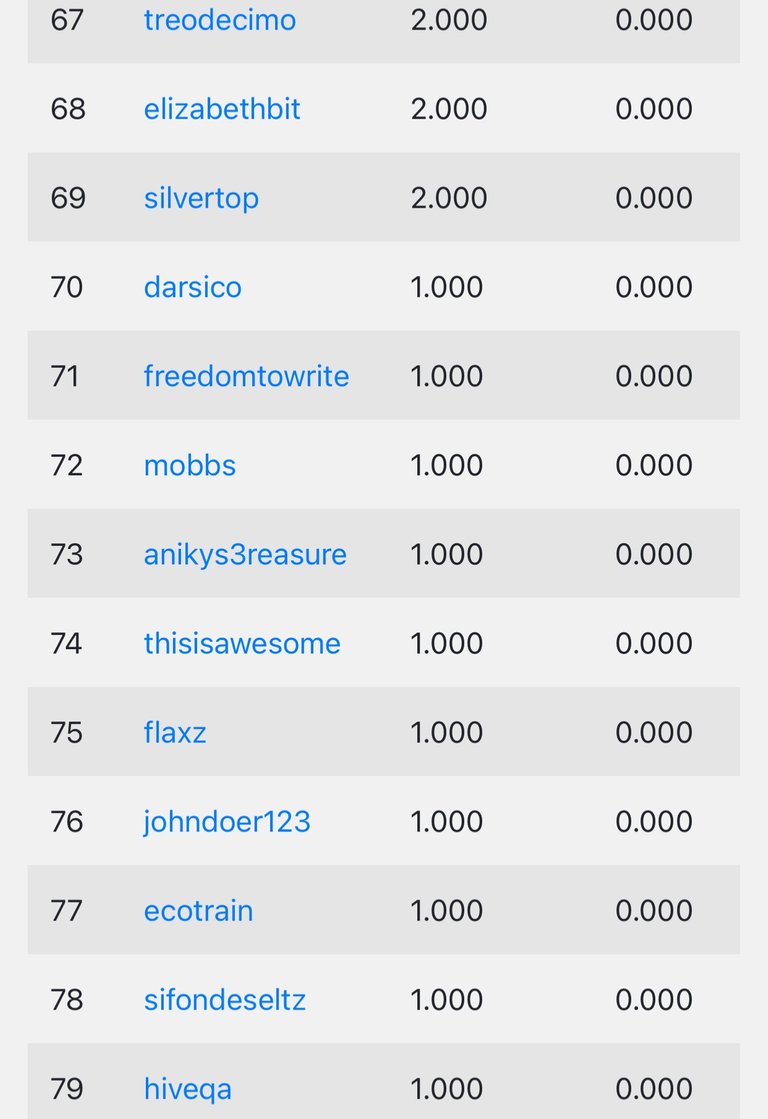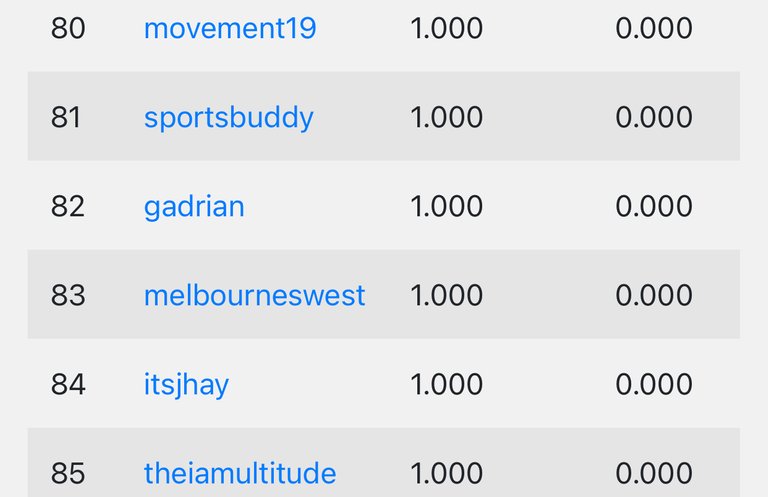 ---
HE Balances: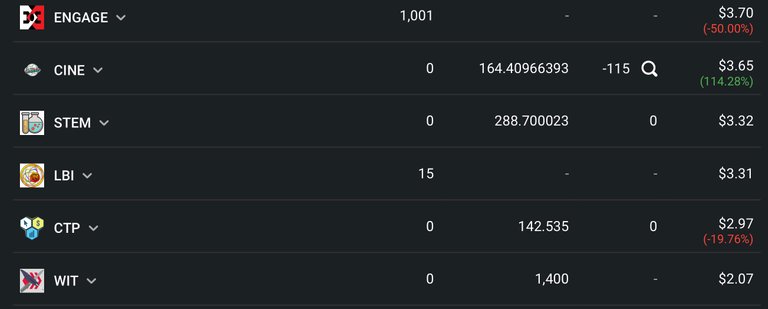 ---
Sales Total (since last update): 1632 SOL
Current HP: 6,836.490 + 5,226.809 (.952 HTU 100%)
Solairibot HP: 405.157 + 2,079 HP (.196 HTU 100%)
Number of token holders: 84
Number of tokens held: 4098 + 10005
Phase: 2/8
---
Buy SOL - HE
Buy SOL - LeoDex
Solairitas Trail
Twitter
Eco Zone Discord
Eco Zone Community

Sustainability Powered by Hive
---
---