Hive Vienna Meetup 1. JULI 2021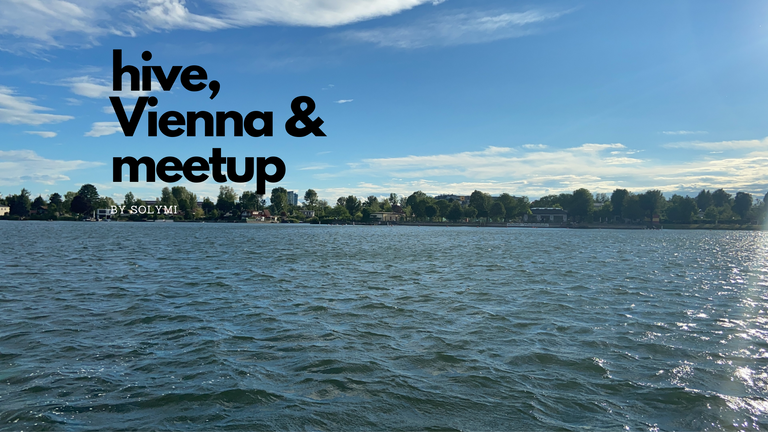 Hallo liebe Hive community! Ich schreibe seit langem wieder mal einen Beitrag auf deutsch und englisch.
Hey dear hive community! After a long time I write a new post in german and english language.
Gestern war ich auf meinem ersten life meetup mit der hive community in Wien. Ich wusste zu Beginn nicht was mich erwarten würde und war am Ende des Abends überrascht wie spät es war. Die Zeit mit @schmidi, @stayoutoftherz, @vikisecrets and @opt2o und @manncpt war lustig, informativ und ungezwungen. Wir haben viel über den Hardfork gesprochen der laut Manncpt so "super smooth war wie noch nie".
Yesterday I was at my first life meetup with the HIVE community of Vienna. I did not know what to expect and at the end of the evening I was surprised how late it was. The time with @schmidi, @stayoutoftherz, @vikisecrets and @opt2o and @manncpt was fun, informative and unconstrained.
We talked a lot about the HF25 that according to Manncpt went "smooth as never before"
Wir trafen uns im Selbstverständlich Strandbeisl an der unteren alten Donau. Kaltes Bier und gutes Essen und eine tolle Stimmung im Gastgarten, ich werde dort definitiv wieder hingehen.
Am Anfang waren Manncpt und ich nur zu zweit und dann stiessen die Anderen nach und nach dazu.
Wir unterhielten uns über den "Splittergate" auf twitter (danke @hiq für diese Wortkreation), über verschiedenste Anlagemöglichkeiten innerhalb des HIVE Ökosystems, über Spiele und NFTs und alles was das Cryptoherz begehrt. Das Beste, ich konnte über Crypto reden und wurde nicht angeschaut als wäre ich eine Person die nicht mehr alle Tassen im Schrank hat. Das habe ich wirklich sehr genossen.
We met in the "Selbstverständlich Strandbeisl" a beach restaurant at the lower old Danube. Cold beers, good food and a. nice atmosphere in their garden area I will for sure go there again. At the beginning Manncpt and me where alone and after a while the others came in too. We talked about "Splintergate" on twitter, about investment possibilities within the hive engine ecosystem, about games and NFTs and everything the crypto enthusiasts heart is thriving for. Best thing, I could talk about crypto without being looked at as if I was a crazyperson. I really enjoyed that.
Alles in allem war es ein super Abend und ich habe ihn sehr genossen. Ich freue mich jetzt schon auf das nächste Treffen im August.
Wenn ihr einen etwas ausführlicheren Bericht lesen wollt (dort gibts auch Fotos) schaut doch mal bei @manncpt vorbei oder klickt einfach HIER
All in all it was a very nice evening and I enjoyed it very much. I am loking forward to the next one in August. If you want to read more on the meetup have a look at @manncpt 's blog or just click HERE
---
---