I had my crypto on FTX - I am fucked - Block and wine Vienna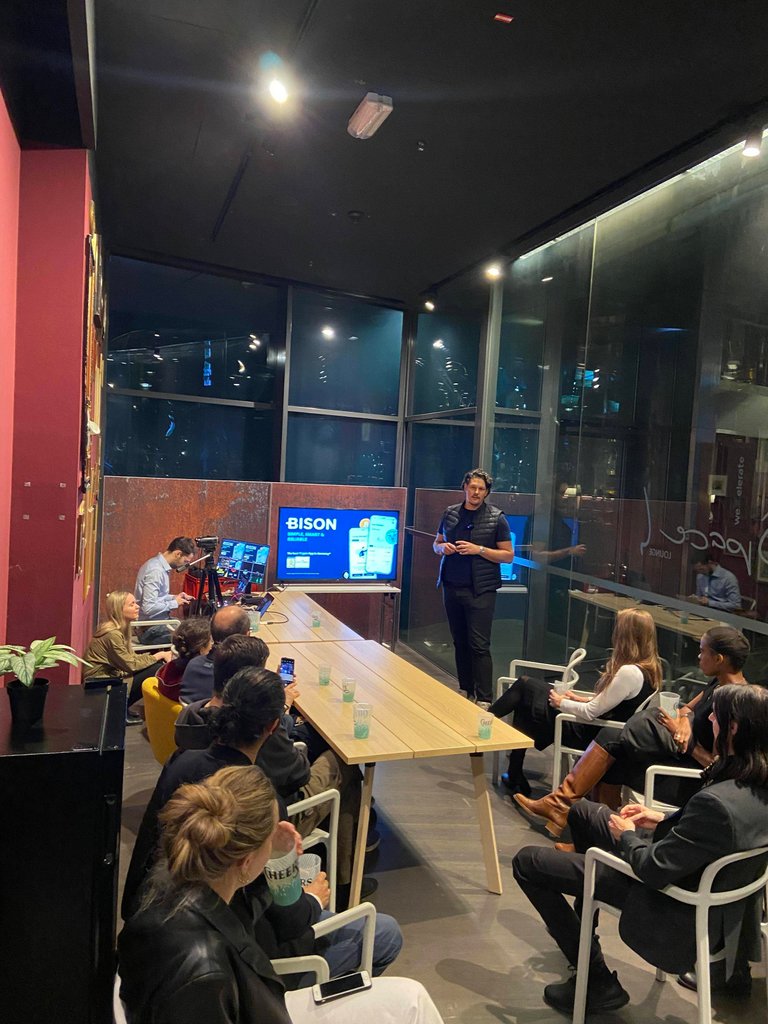 Yesterday @vikisecrets @manncpt and me talked about HIVE to about 30 crypto interested people. The event took place in a conference room of the Sofitel Hotel in Vienna.
We where the second presentation at the event and before us there was Dr. Ulli Spankowski who is the chief digital officer at Börse Stuttgart a private exchange with a history of more than 160 years.
https://twitter.com/blockandwine/status/1590728722276962304?s=21
A little regulation never hurt anyone
This was the title of his first slide. He was talking about building trust and that many projects see regulation as a blocker, something to get out of the way. But in his speech he also said that regulation is also necessary for something to gain mass adoption.
It was an interesting talk and of course he also talked about FTX going to shit.
After his presentation we talked about HIVE and presented a wide area of what our chain can do.
We had a lot of people and developers interested in Hive. I talked about gaming on HIVE and how ownership of your assets empowers you to do things that you can not do in traditional games.
After the presentations it was all about small talk and networking and since the event is called Block and Wine we of course had some glasses.
I was talking to a few people who had their crypto on FTX and now are frankly speaking: FUCKED
A few where so interested in the ways of HIVE that they asked for one of the account creation tokens I had with me. Hopefully we will soon see them posting their first post.
It is amazing how basically nobody knows about hive. These people are all on twitter and they read cryptonews and updates each day there. Nevertheless none heard of HIVE or even Splinterlands ever before.
I got a lot of questions from actual devs that asked me how HIVE works on the backend and who is behind it. I tried to explain that no single entity is behind it but a lot of people can not even grasp the idea of having a community owned chain.
A lot of people asked how hive is valued and where the value comes from. Something that is really hard to explain, especially if you are a film maker and actor and not a crypto and web3 dev.
I pointed all of them to check out the white paper and documentation on hive.io
One person was really enthusiastic and they will join our next Hive meetup in Edison Vienna in 2 weeks.
My conclusion after Block and Wine
People need to get educated about decentralization. They have no clue that the key to unbanking themselves is right here! It is much easier to talk with people head to head to make them understand what HIVE can do for them. Your funds are always secure on our decentralized exchanges (at least your assets wont get frozen and you are able to withdraw in a permissionless manner)
We are at early stages still and now we are flushing the last weak hands before hopefully we enter the next bull cycle soon.
Thanks for reading!
Secure your Hive account with hardware wallet!

Posted Using LeoFinance Beta
---
---