Skill up! EGO down! A week of singing lessons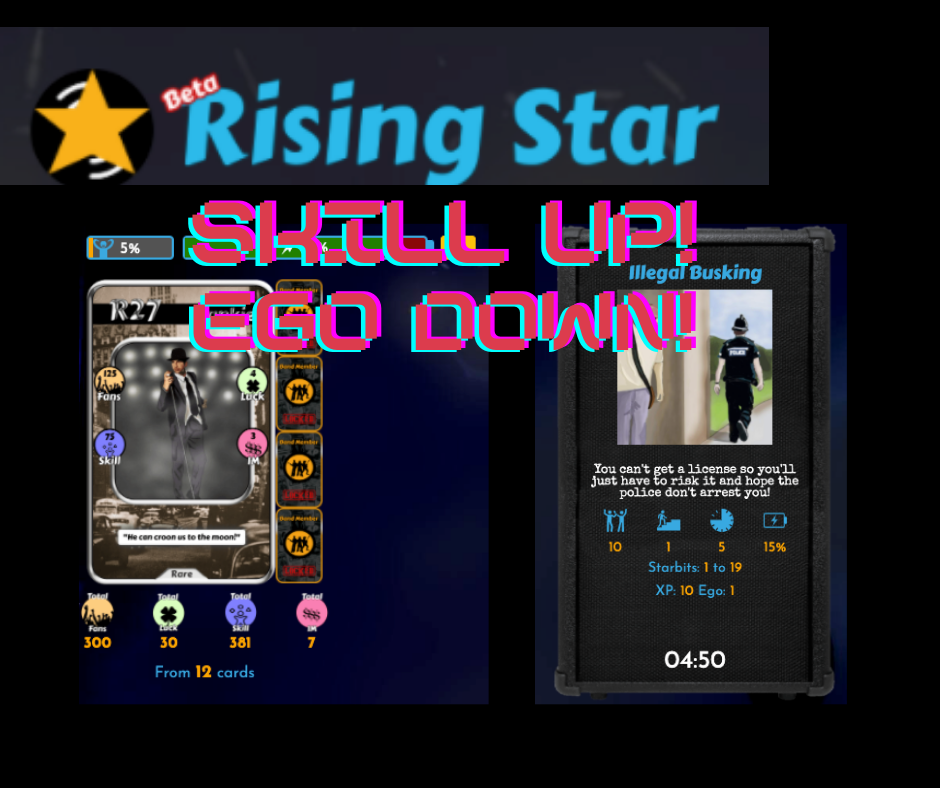 On the streets again, busking my way up the ladder.
The first time in a long time that I write down my thoughts without a headache or still under influence.
But that is going to change soon.
I went to Sally, the voice coach my mom knows from college. (I think they had an affair back then, side note: I have to ask her)
So I ring on her doorbell still sobering up from last weeks Atom Collector Discord Party by GBM productions (GIF, BEER, MUSIC).
It is monday 10 am and I am sober for 2 hours. She opens the door and there she is, the voice coach. She is wearing a yellow dress and I immediately think she would look amazing next to my orange van.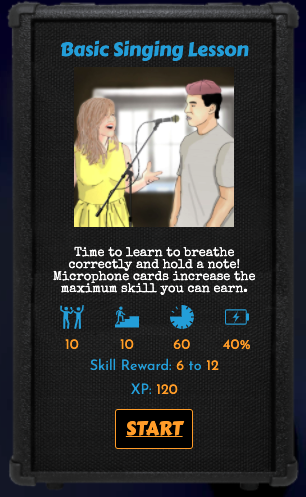 I am Frankie I am here for the basic singing lesson.
she smiles
-hey Frankie, come in I don´t think you want to sing on my porch.
She makes an inviting move and lets me step in. And I am in weed land! Everywhere I look I see sweet Mary Jane growing in pots. The smell is so overwhelming that I sit down next to the lava lamp to catch my breath.
Thats for medical purpose you don´t need that Frankie, do ya? She offers me a bong but I decline
-I am here for a basic singing lesson and you will not seduce me with top notch medical marijuana!
she looks at me for a solid minute, her deep green eyes close on to mine. She bends over me and her nose almost touches mine. I start to feel dizzy.
Really I am here for the singing lesson.
She takes a jump back as I open my mouth to speak
-Bro you really gotta get a mint or a chewing gum what did you drink last night garbage can liquids?
I am still sitting there next to the lava lamp
My fingers start searching in my jacket I find something that feels like a chewing gum and quickly pop it into my mouth.
She takes a hit from the bong inhaling deeply - Ok Frankie let´s get your voice in god mode shall we? –
I spent the hole week at Sallys apartment smoking a special kind of weed she grew on the ashes of 4 famous opera singers. And wow the effects are amazing! My skill went up significantly and I also leveled up. I got my EGO down to under 10% and for me thats quite ok.
Sobering up did not work though. I smoked so much that I wrote a new album on Wednesday while playing the midweek headline slot. It was amazing and my fans really appreciated me not being completely drunk but stoned as hell.
Today is Saturday and my week of sobering up is officially over since I am playing the Saturday Headline and I opened up a new Zone of GIGs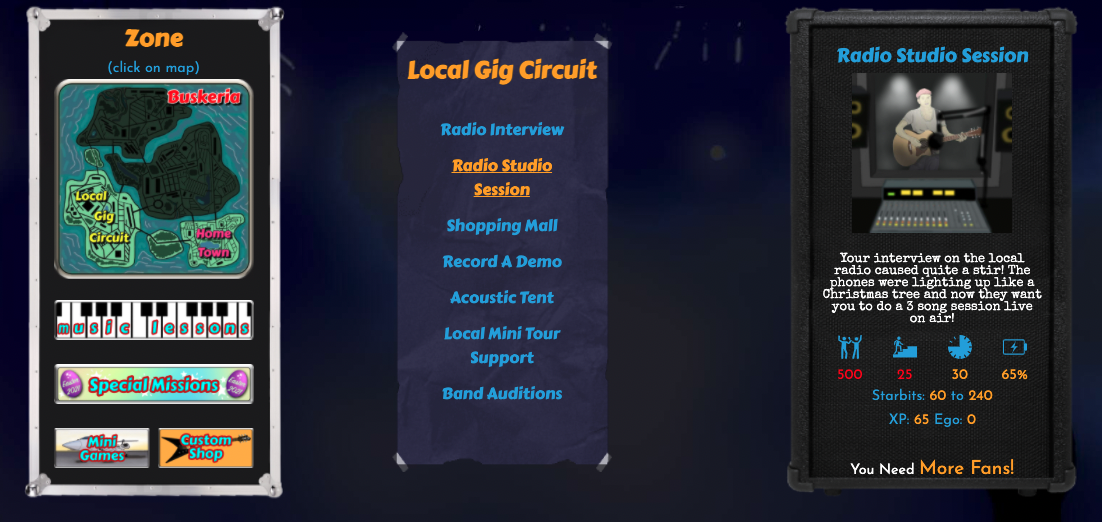 I will still have to level up to be able to expand my musical universe.
Beer will be flowing coke will be blowing!
Thats the title of my new album and has nothing to do with tonights celebration after the gig...
Cheers!
If you are still not playing
! RISINGSTARGAME there must be something wrong with you why are you even reading my thoughts? No need to appologize just upvote this post with some positive 100% VIBES and you shall be pardoned. But of course you will still have to sign up!
---
Posted via MusicForLife.io
---
---