Volkswagen yellow perfect | Why not? 🚕 📸
Well, I think that whoever reads me must think that I bought a car and that's why I'm making this publication, but my friends, I'm sorry to disappoint you because the photos I bring for @visualshots are of a Volkswagen Beetle that is for sale and that left me hooked and which I see every time I pass by the street where it is parked. More than once it crossed my mind the desire to buy it even though my dream is a Lamborghini, but this yellow Volkswagen looks perfect and is tempting from afar.
Bueno, creo que quien me lee debe pensar que me compré un carro y que por eso hago esta publicación, pero amigos mios, lamento decepcionarlos porque las fotos que traigo para @visualshots son de un Volkswagen Escarabajo que está en venta y que me dejó enganchado y el cual veo cada vez que paso por la calle donde está estacionado. Más de una vez me pasó por la mente el deseo que poder comprarlo aunque mi sueño es un Lamborghini, pero este Volkswagen de color amarillo se ve perfecto y es tentador a lo lejos.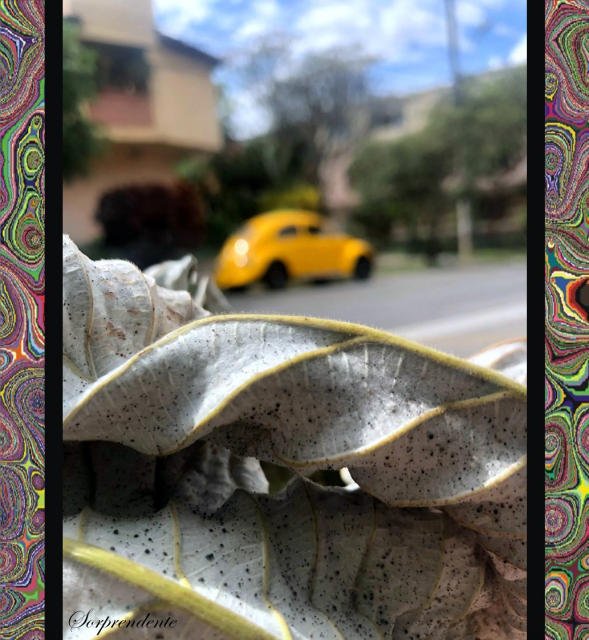 As I approach it I take a few pictures because I could not resist the temptation to capture some images of this car in a bright yellow color, which by the way I recognize is very bright but it stands out very well with the black elements. I really like this car because it is very well cared for, see for yourself.
Mientras me acerco le hago unas cuantas fotos porque no aguanté la tentación de captar unas imágenes de este carro de un color amarillo brillante, que por cierto reconozco es muy brillante pero que resalta muy bien con los elementos en negro. Me gusta mucho ese carro porque está muy cuidado, véanlo ustedes mismos.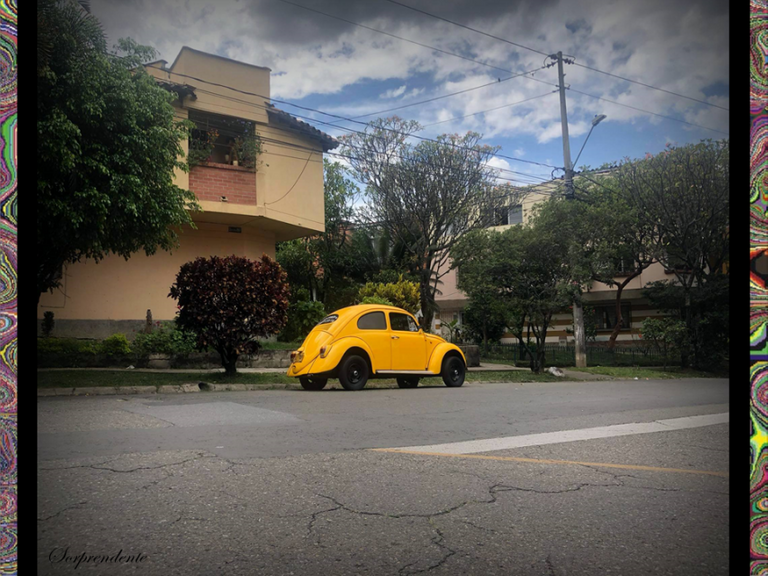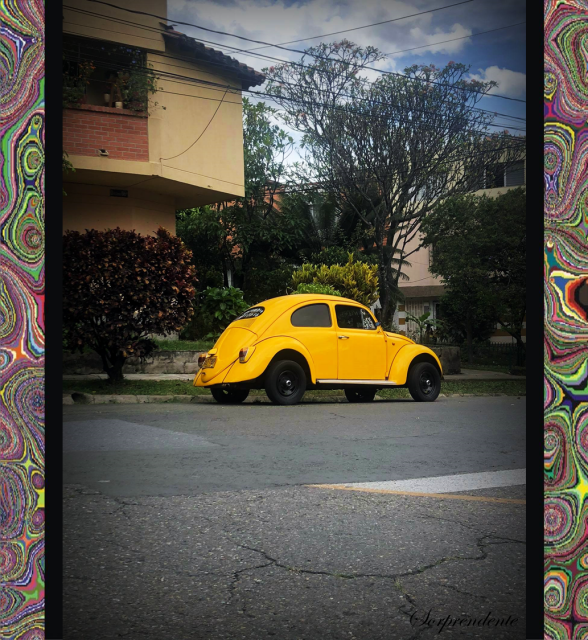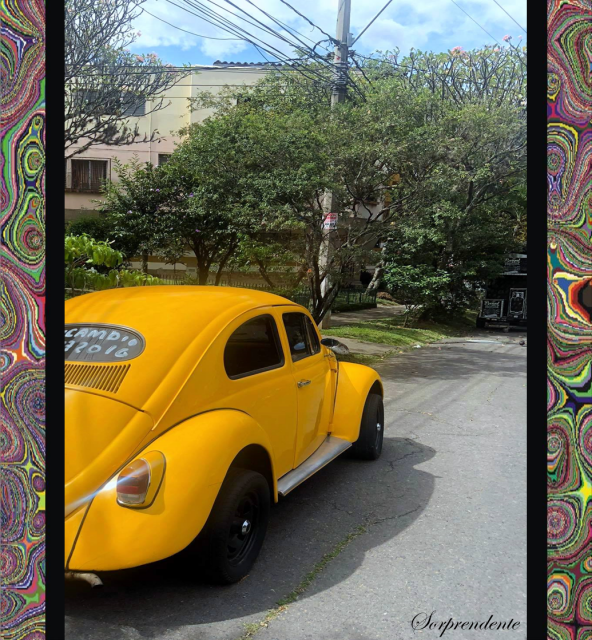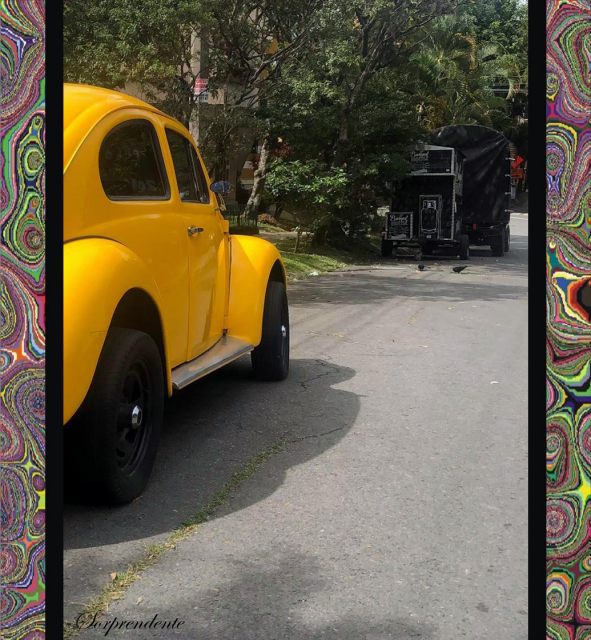 The Volkswagen Beetle is a car with a lot of history. It came from Germany to all corners of the world and has been around for more than 80 years since its birth, and now I am here in Medellin looking at this very nice one. Its model is still unmistakable so far in the 21st century. Thinking about it, this car has a lot of mileage... It is a well preserved relic. I recommend you to know more about this car that used to be a very popular man all over the world. Read 👉 Volkswagen Beetle.
El Volksbawen Escarabajo es un carro con mucha historia. Desde Alemania llegó a todos los rincones del mundo y ya tiene más de 80 años desde su nacimiento y ahora yo estoy aquí en Medellín mirando este que está muy bonito. Sigue siendo inconfundible su modelo en lo que va del siglo XXI. Pensándolo bien, este carro tiene mucho kilometraje… Es una reliquia bien conservada. Te recomiendo que conozcas más este carro que supo ser un man muy popular en todo el mundo. Lee 👉 Volkswagen Escarabajo.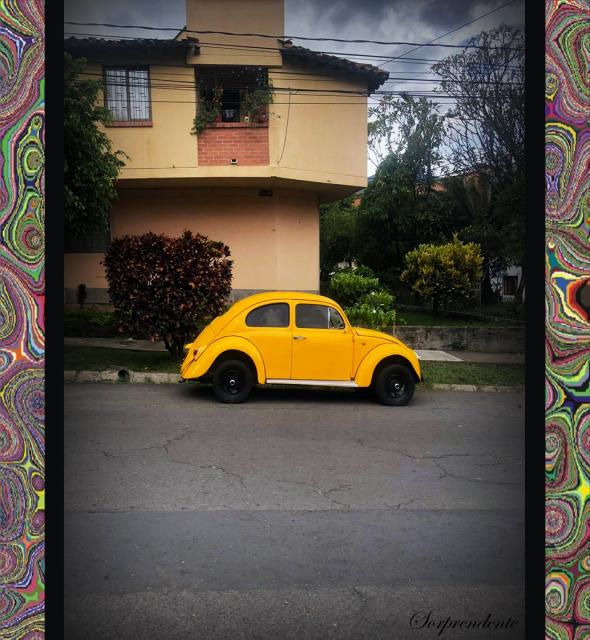 I'm going to imagine buying that Volkswagen... Why not? Well, never say never, I grew up hearing those words from my mom. But now I can only imagine what it would be like to drive that legend through the streets of Medellin as I get a little closer with my iPhone in hand.
Voy a imaginar que compro ese Volkswagen… ¿Por qué no? Bueno, nunca digas nunca, crecí oyendo esas palabras de mi mamá. Pero ahora solo puedo imaginar cómo sería conducir a esa leyenda por las calles de Medellín mientras me acerco un poquito más con mi iPhone en mano.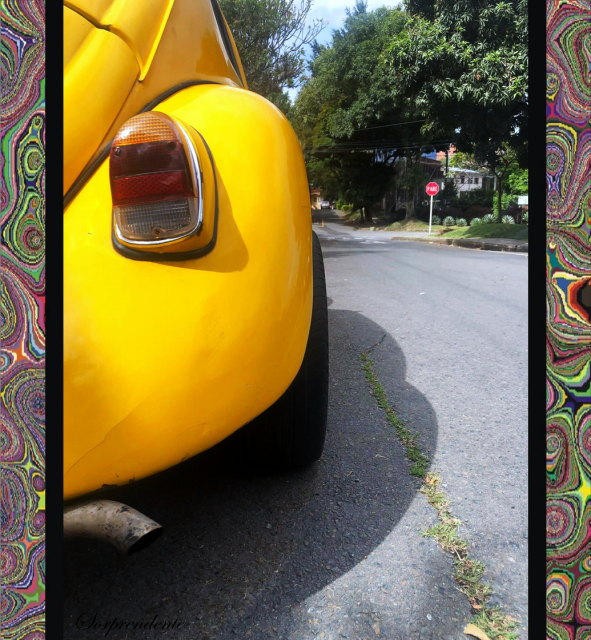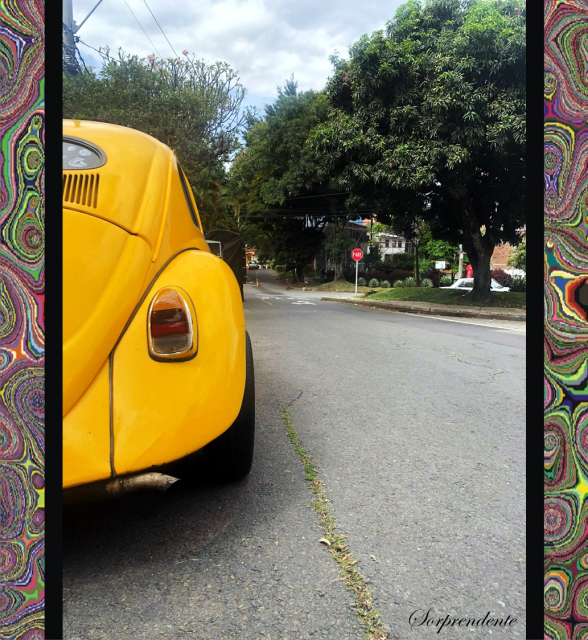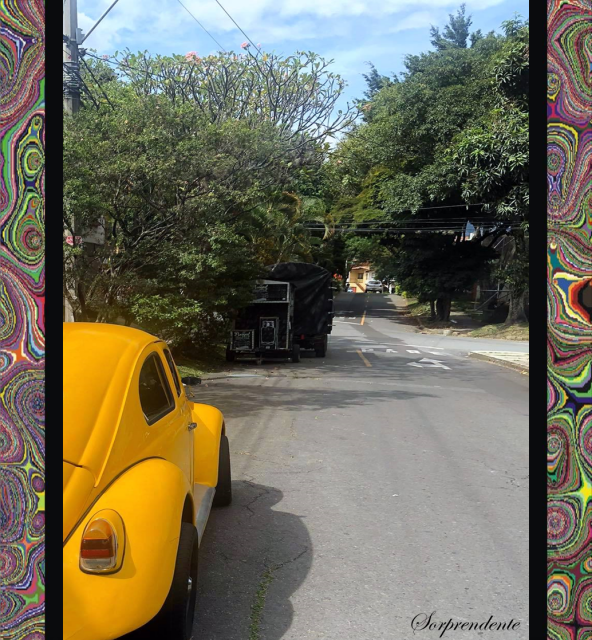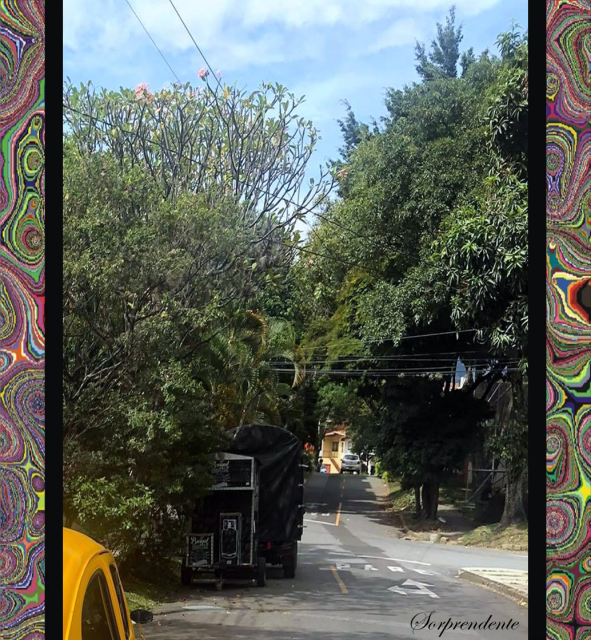 This car conquers hearts. Look at its rear curves...
Este carro conquista corazones. Miren sus curvas traseras…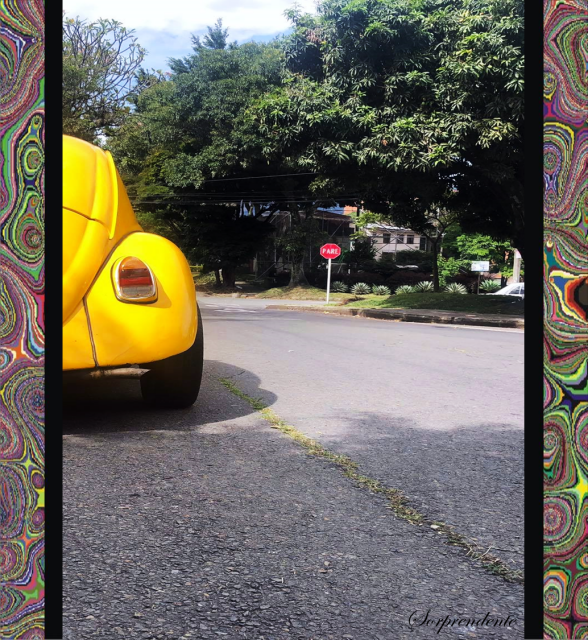 These tires invite you to feel their power to travel around the city of Paisa.
Esos neumáticos invitan a sentir su potencia para recorrer la ciudad paisa.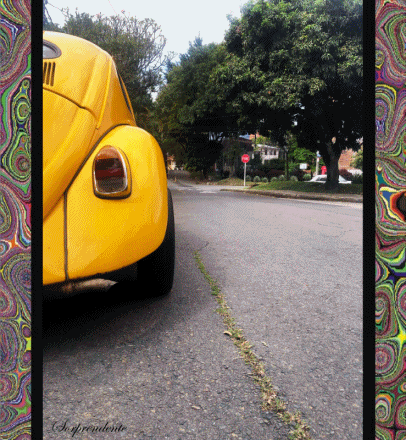 This little Beetle is a classic that has rolled a lot and is ready to go on. what endurance!
Este pequeño Escarabajo es un clásico que ha rodado mucho y está listo para seguir. ¡Que resistencia!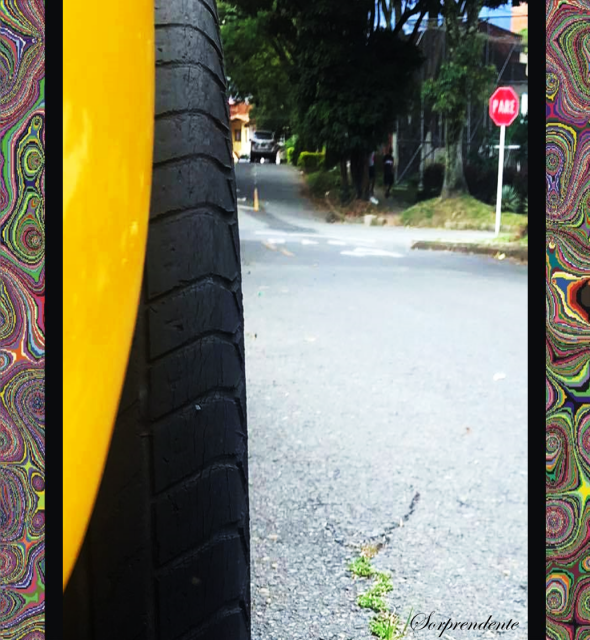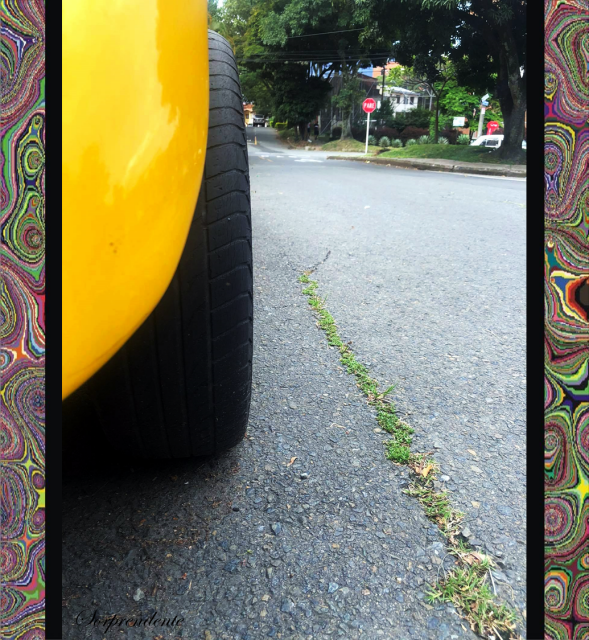 The stop lights remind me to stop dreaming and I stop in reality.
Las luces de stop me recuerdan que debo parar de soñar y me detengo en la realidad.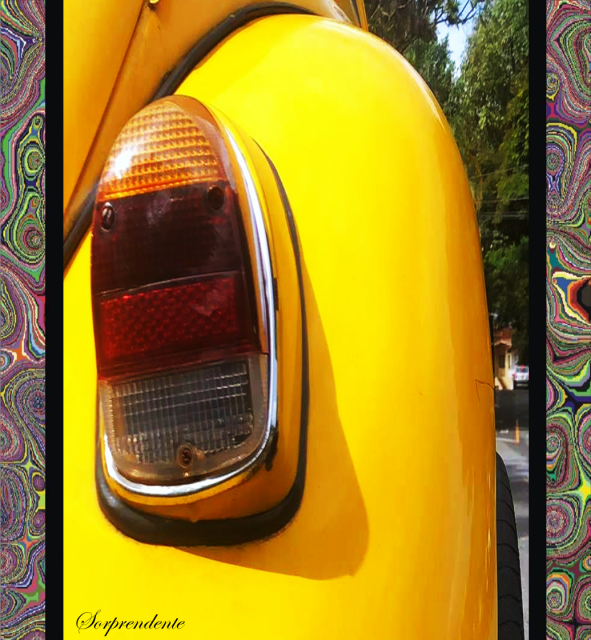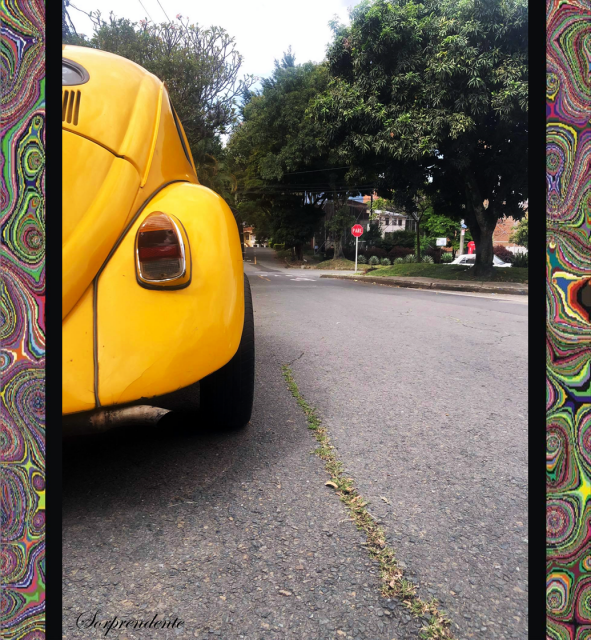 I could not take so many photos from all angles but I am sure it could be a good buy and for now I just have to see it but you never know the twists and turns of life. But I still wish good luck to whoever can buy it and to you who read me and see these photos from my iPhone, I wish you a good day.... 🚕 📸
No pude hacer tantas fotos desde todos los ángulos pero estoy seguro que pudiera ser una buena compra y a mí por ahora me toca solamente verlo aunque nunca se sabe las vueltas de la vida. Pero igual le deseo buena suerte a quien lo pueda comprar y a ustedes que me leen y ven estas fotos desde mi iPhone, les deseo que tengan buen día... 🚕 📸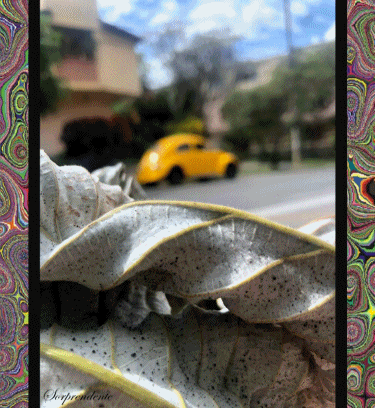 ---
---
Translated with www.DeepL.com/Translator
Bienvenidos a mi blog
Welcome to my blog
Gracias por tu visita
Thanks for your visit

Contenido original / Autor @sorprendente
Fotos e imágenes de mi propiedad.
Si desea usar alguna como referencia
destaque mi nombre como fuente: @sorprendente
Original content / Author @sorprendente
Photos and images of my property.
If you want to use one as a reference,
please highlight my name as a source: @sorprendente

C/Architecture+Design 🌀 C/Mundo Autismo
Logos propiedad de las comunidades. / Logos owned by the communities.
---
Nos seguimos viendo y leyendo. / We keep watching and reading.
---
---
---