New Cards Day + Taiwan Festival Starts! #Day 242 || Día de Nuevas Cartas + ¡Empieza el Festival de Taiwán! #Día 242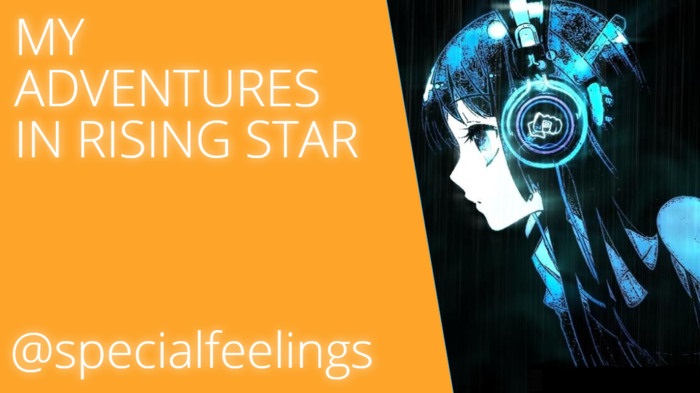 ENGLISH

Welcome to my daily Rising Star post. Today we had some interesting news. New cards have been released, a new festival has started and I want to talk about what's going on with the price of starbits.
Let's start by talking about the price of starbits.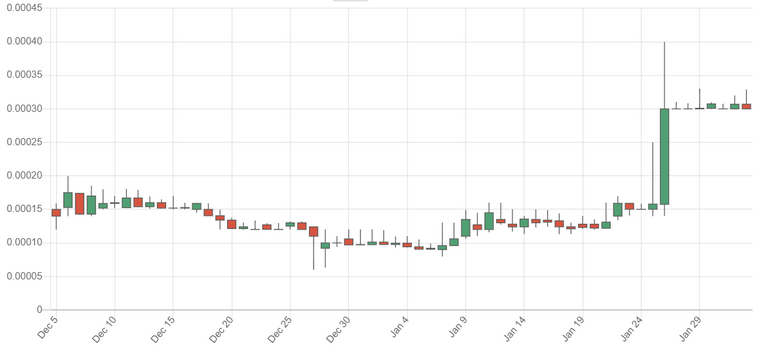 The price of starbits still remains at 0.0003 Hive, but there is no longer a huge buy order like the one that has been supporting the price for the last few days. Yesterday the order supporting the price of 0.0003 Hive consisted of 24,500,000 starbits and today that order is down to 110,528 starbits.

This is a very important moment in the price of starbits, what will happen, will they fill the 0.0003 Hive order with more starbits? If they don't replenish it I'm sure the price will go down, but you never know. I will keep an eye on the price. My strategy is to wait and see what happens. If the price stays the same this week I will buy starbits again to continue with my routine of opening packs almost daily. If the price goes down I will continue to wait to contemplate the best price at which to buy again to return to normality.
I am still selling instruments, but today I decided not to buy any. These are the instruments I have put up for sale today.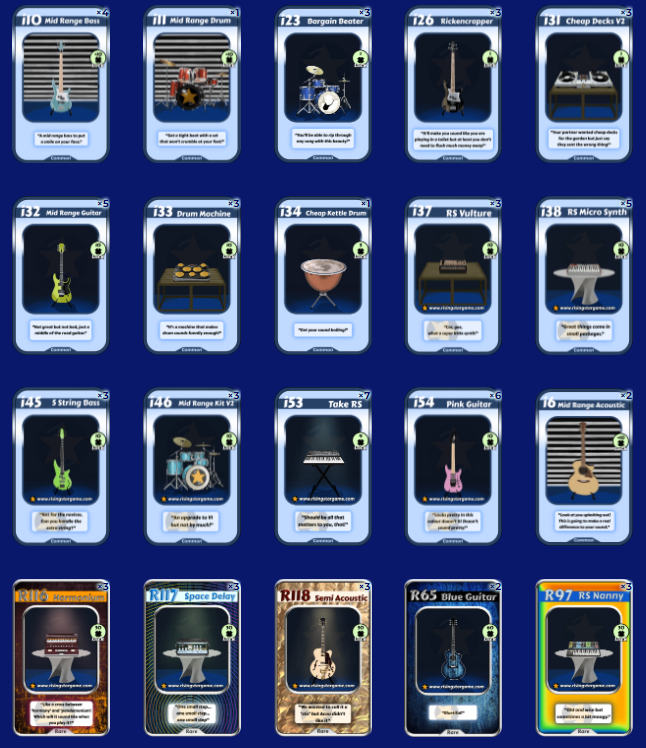 I managed to sell 9 rare instruments and 6 common instruments.
VALENTINE'S DAY
My goal in this event is to get Juliet's letter and the valentine instruments.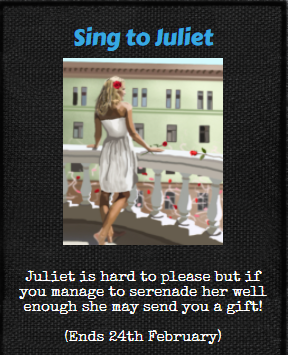 As we have seen in the previous section, it seems that the price of starbits may not hold and may drop soon. My intention is to wait for it to drop or stabilize during this week so I can buy starbits again and reopen packs almost every day. Then I will be able to acquire Juliet's letter and start completing the Valentine's Day quests to get the instruments.
RANKING
I've been staying in the same position for a few days now, number 37, which is the highest I've ever been. Let's take a look at today's ranking.

I've dropped one position, which I think is normal, as I haven't opened any packs for a long time. I'm glad to stay in these positions despite not opening packs for almost a week, as I thought I would drop many more positions. I'm also happy to have kept my weekly minutes played so high.
I will wait until the starbit price situation stabilises and everything returns to normal to continue opening packs and have a more realistic notion of the ranking. My goal is to stay in the top 50 until the middle of the year. Will I make it?
FESTIVAL
Today starts a new festival! Today starts the Taiwan festival! It will be held until February 9th when it will start in the Philippines.

I have enough starpro to get the new wristband, but I don't have it yet. I hope to get it soon, but right now my priority is to generate starbits because I think the price is too high.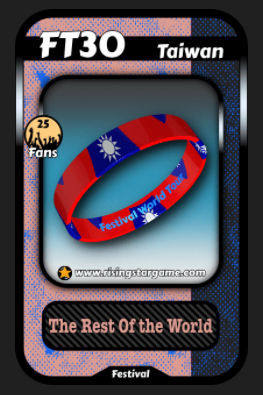 This festival is the 30th one. I got 29 wristbands out of the 30 festivals that have been held. I only have one wristband left for the new festival which I will get soon.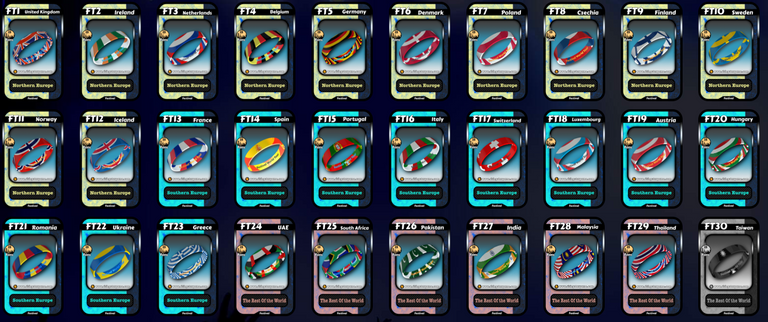 MISSIONS
I'm already on the last island as I managed to unlock all the zones.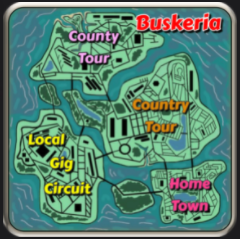 My goal now is to unlock the missions of the last zone. The next mission I need to unlock requires me to reach level 250 to unlock it.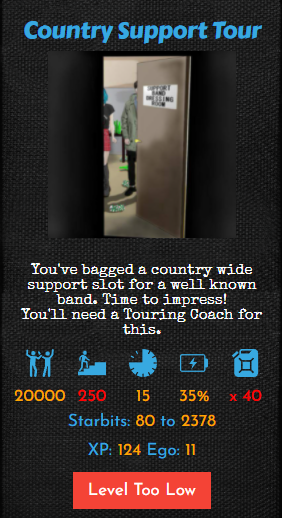 Today I got to level 226, so I'm 24 levels away from my goal.
MY PROGRESS - DAY 242
TOTAL MISSIONS: 11053
CARDS: 4271
PERMANENT FANS: 177170
LUCK: 36278
SKILL: 384071
IM: 3218
LEVEL: 226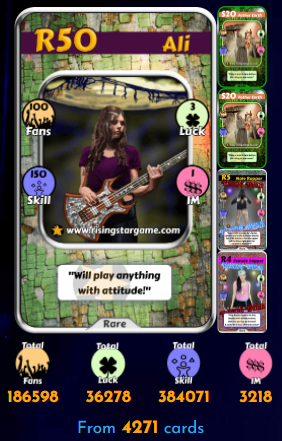 RANKING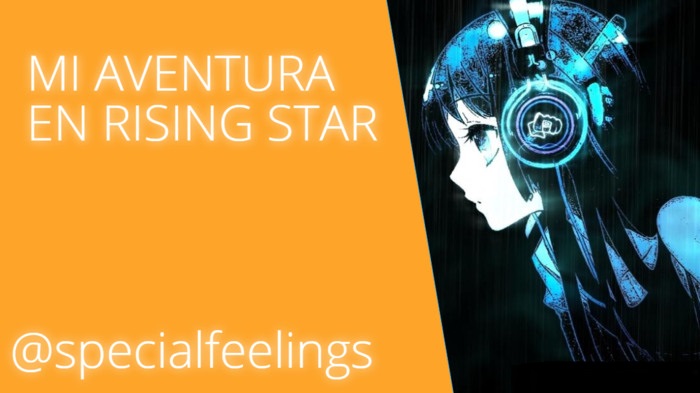 ESPAÑOL

Bienvenidos a mi post diario de Rising Star. Hoy hemos tenido noticias interesantes. Han salido nuevas cartas, ha empezado un nuevo festival y quiero hablaros de lo que está pasando con el precio de los starbits.
Vamos a empezar hablando del precio de los starbits.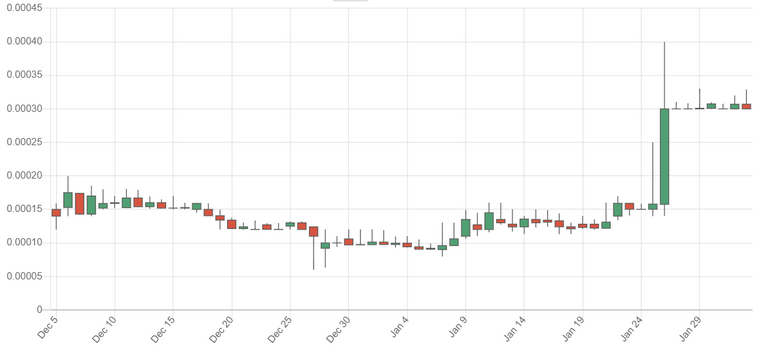 El precio de los starbits se sigue manteniendo a 0.0003 Hive, pero ya no existe una orden de compra enorme como la que llevaba soportando el precio estos últimos días. Ayer la orden que soportaba el precio de 0.0003 Hive constaba de 24.500.000 starbits y hoy esa orden se ha quedado en 110.528 starbits.

Estamos ante un momento importantísimo en el precio de los starbits. ¿Qué pasará? ¿Repondrán con más starbits la orden de 0.0003 Hive? Si no la reponen estoy segura de que el precio bajará, pero nunca se sabe. Estaré pendiente del precio. Mi estrategia es esperar a ver que ocurre. Si el precio se mantiene esta semana volveré a comprar starbits para seguir con la que era mi rutina abriendo packs casi a diario. Si el precio baja seguiré esperando para contemplar el mejor precio en el que volver a comprar para volver a la normalidad.
Sigo vendiendo instrumentos, pero hoy decidí no comprar ninguno. Estos son los instrumentos que he puesto a la venta hoy.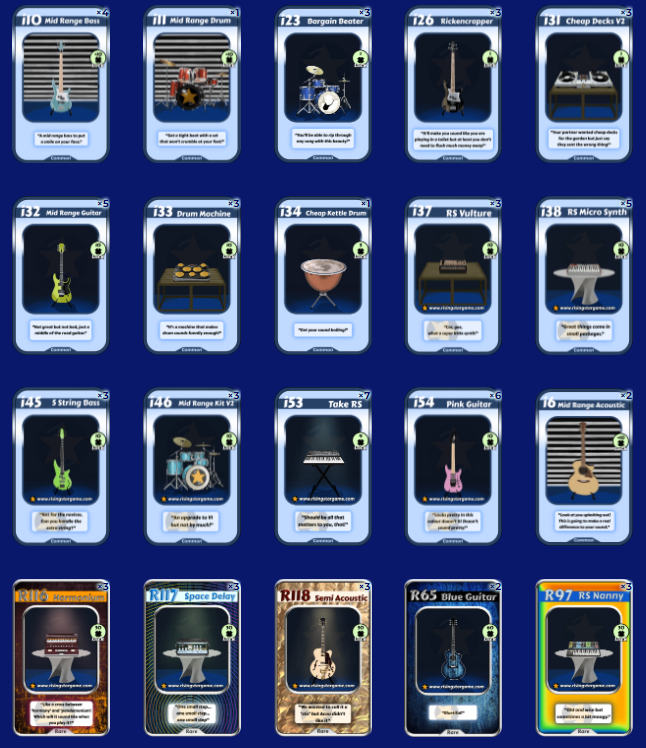 Conseguí vender 9 instrumentos raros y 6 instrumentos comunes.
SAN VALENTÍN
Mi objetivo en este evento consiste en conseguir la carta de Juliet y los instrumentos de San Valentín.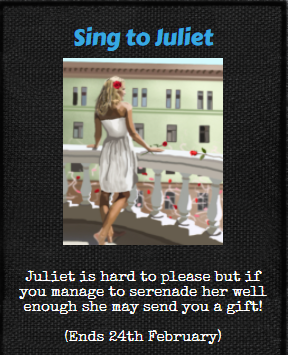 Como hemos visto en el apartado anterior, parece que el precio de los starbits puede que no se mantenga y caiga pronto. Mi intención es esperar a que baje o que se estabilice durante esta semana para poder volver a comprar starbits y volver a abrir packs casi a diario. Así podré adquirir la carta de Juliet y empezar a completar las misiones de San Valentín para conseguir los instrumentos.
RANKING
Llevo varios días manteniéndome en la misma posición, la número 37, que es la más alta en la que he estado. Vamos a ver el ranking de hoy.

He bajado una posición, lo cual me parece normal, pues llevo mucho tiempo sin abrir packs. Me alegro de mantenerme en estas posiciones a pesar de no abrir packs desde hace casi una semana, pues pensaba que bajaría muchas más posiciones. Además, también me alegro de haber mantenido los minutos semanales jugados tan altos.
Esperaré a que la situación del precio de los starbits se estabilice y todo vuelva a la normalidad para seguir abriendo packs y tener una noción más realista del ranking. Mi objetivo es mantenerme en el top 50 hasta mediados de año. ¿Lo conseguiré?
FESTIVAL
¡Hoy empieza un nuevo festival! ¡Hoy empieza el festival de Taiwán! Se estará celebrando hasta el día 9 de febrero cuando empezará a celebrarse en Filipinas.

Tengo suficiente starpro para conseguir la nueva pulsera, pero aún no la tengo. Espero conseguirla próximamente, pero ahora mismo mi prioridad es generar starbits pues su precio a mi parecer está muy alto.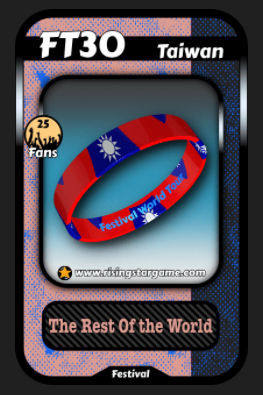 Este festival es el número 30. He conseguido 29 pulseras de los 30 festivales que se han celebrado. Solo me queda la pulsera del nuevo festival que conseguiré próximamente.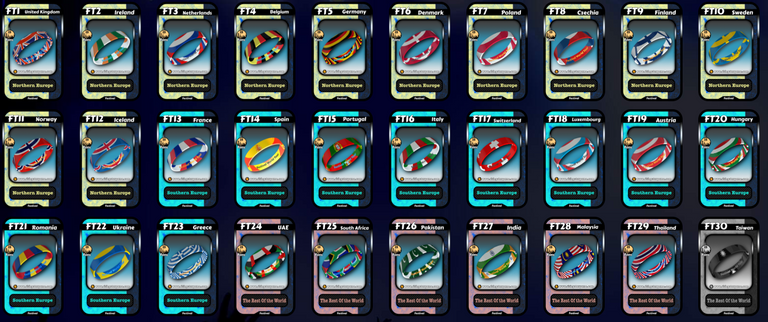 MISIONES
Ya me encuentro en la última isla pues conseguí desbloquear todas las zonas.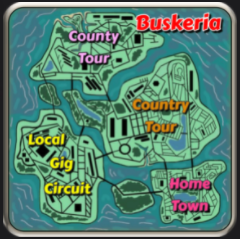 Mi objetivo ahora consiste en desbloquear las misiones de la última zona. La próxima misión que debo desbloquear requiere alcanzar el nivel 250 para desbloquearla.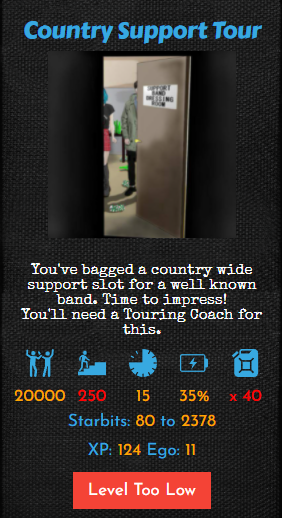 Hoy he subido al nivel 226, así que estoy a 24 niveles de mi objetivo.
MI PROGRESO - DÍA 242
MISIONES TOTALES: 11053
CARTAS: 4271
FANS PERMANENTES: 177170
LUCK: 36278
SKILL: 384071
IM: 3218
NIVEL: 226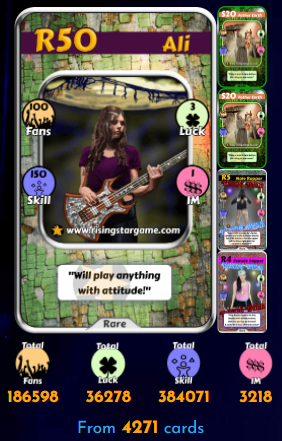 RANKING

---
---