Starbits to the Moon? + Malasia Festival Last Day #Day 235 || ¿Starbits a la Luna? + Último Día del Festival de Malasia #Día 235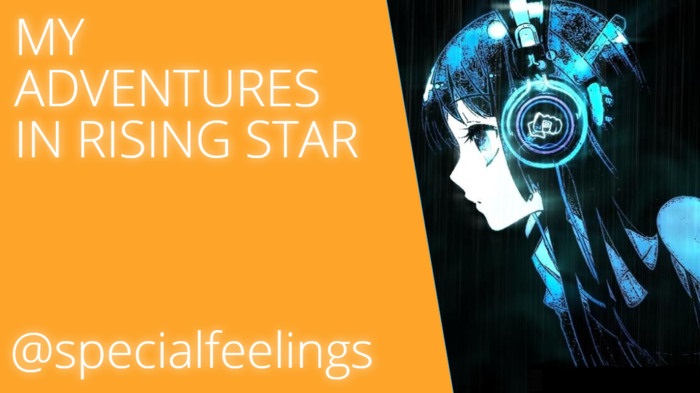 ENGLISH

Welcome to my Rising Star diary space. A lot has happened since yesterday, so I am going to show you news as well as my progress.
First, I want to start by commenting on a big change that happened yesterday in the starbits price. The price skyrocketed and I had the opportunity to sell at 0.0002 Hive per Starbit. Today it went back down to 0.00015. Do you think the price will go up again and starbits will go to the moon?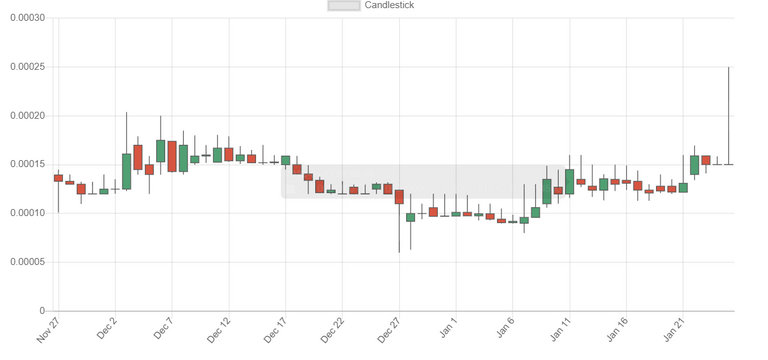 As the price went up so much yesterday I sold some starbits, so I couldn't buy any packs today.
I keep selling the instruments that are not useful for me to buy the ones that are useful for my music lessons🎶
Today I put the following instruments up for sale🎸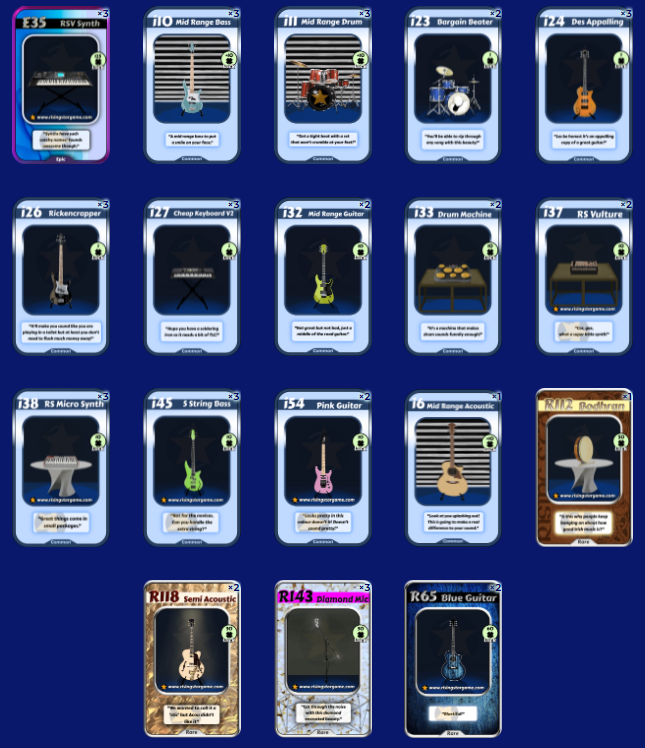 I sold 16 instruments (2 rare and 14 common) that were not useful for me so I bought the same amount of orchestral instruments that are useful for me. These are the types of orchestral instruments that I bought🎻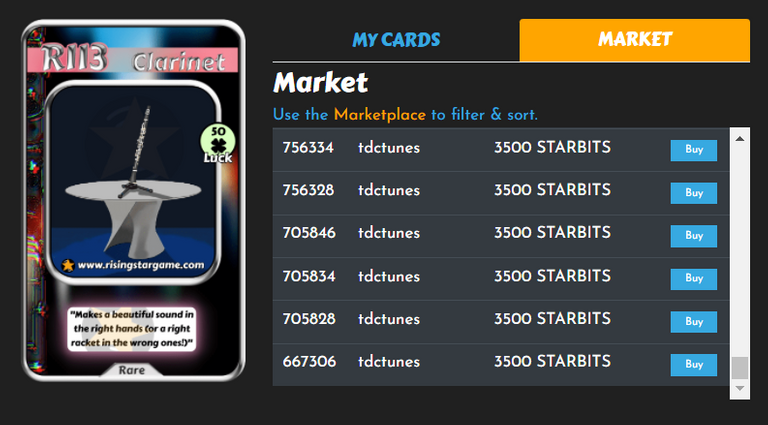 Thanks to these purchases, the skill points I get for each completed music lesson have increased!🚀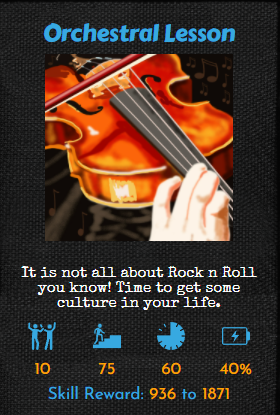 RANKING
Yesterday I was still in 38th position, so let's take a look at my position today👀

I'm back to the highest position I've ever been! I'm really happy to climb to such a high position. I've increased my score by another day thanks to the packs I opened yesterday, as well as increasing my weekly minutes played. It's amazing to see how I keep increasing the weekly minutes played since they are really high already. I never thought I would be at 7690 weekly minutes played one day.
It's a pity I wasn't able to buy packs today, so I probably won't be able to stay in this special position for me tomorrow, as it's the highest I've ever been. My goal is to stay in the top 50 until the middle of the year, do you think I can do that?
FESTIVAL
Today is the last day of the festival in Malaysia. From tomorrow, the festival will start in Thailand so I can't wait for it to start😇

There is still some time to get the Malaysian wristband even though there are only a few hours left. I always recommend you to try to get the wristband if you can on the first few days of the festival to avoid forgetting it. I was able to get this wristband the same day it was released and I am delighted. It looks like this✨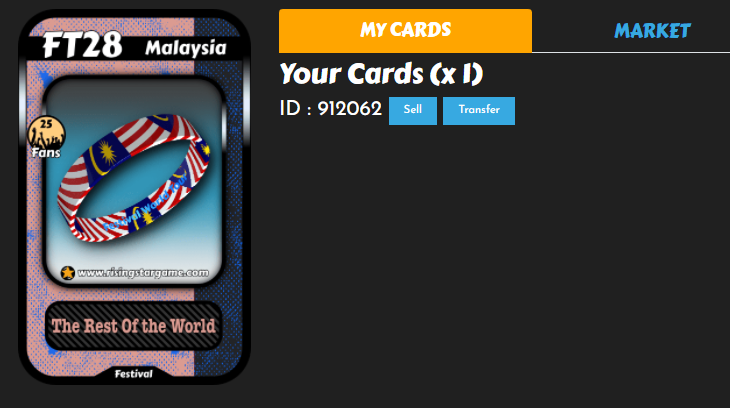 There have already been 28 festivals from which I have all the wristbands. Tomorrow the 29th festival starts and I hope I can get the wristband🤗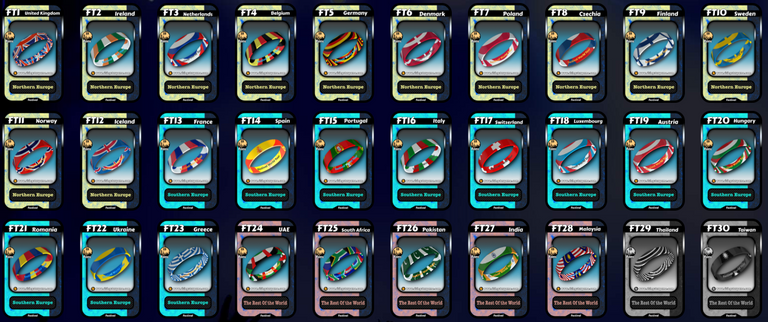 MISSIONS
I'm currently on the last island after unlocking all the areas on the map 🗺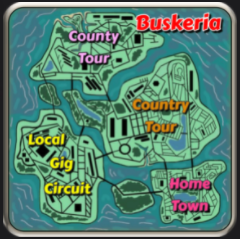 I've managed to unlock all the zones on the map, but I still have to unlock the missions in the last zone. I unlocked the first one and now I'm focused on unlocking the next one for which I need to reach the level 250🔥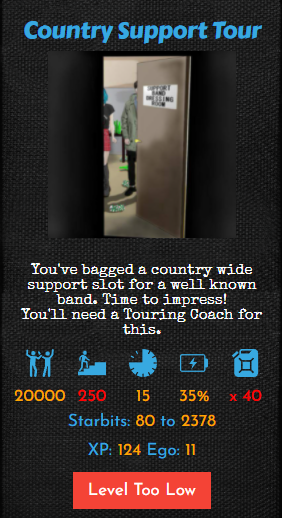 I got to level 221 today, so it's going to take me some time to reach level 250🔥
MY PROGRESS - DAY 235
TOTAL MISSIONS: 10460
CARDS: 4282
PERMANENT FANS: 177145
LUCK: 35890
SKILL: 365163
IM: 3218
LEVEL: 221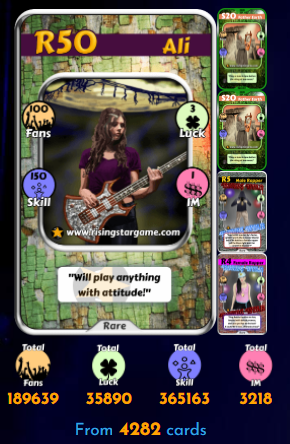 RANKING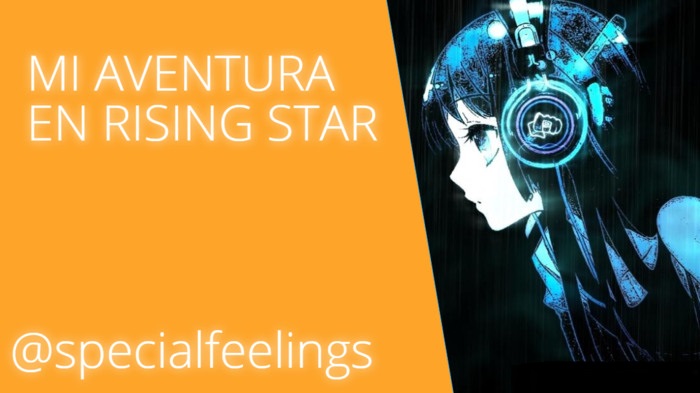 ESPAÑOL

Bienvenidos a mi espacio diario de Rising Star. Han pasado muchas cosas desde ayer, así que os voy a ir contando poco a poco como avanza mi progreso y qué es lo que estoy haciendo respecto a los cambios que están aconteciendo.
Primero, quiero empezar comentando un gran cambio que sucedió ayer en el precio de los starbits. El precio se disparó y tuve la oportunidad de vender a 0.0002 Hive por cada Starbit. Hoy ha vuelto a bajar a 0.00015. ¿Creéis que volverá a subir el precio de nuevo y los starbits se irán a la luna?🌙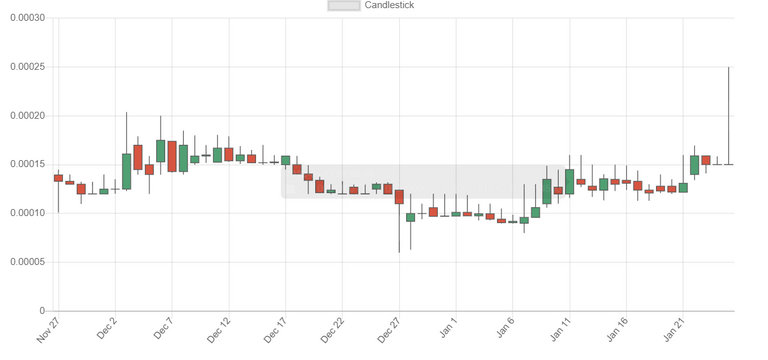 Como subió tanto de precio ayer vendí algunos starbits, así que hoy no he podido comprar packs.
Sigo vendiendo los instrumentos que no me son de utilidad para comprar los que sí me sirven para mis lecciones de música🎶
Hoy puse a la venta los siguientes instrumentos🎸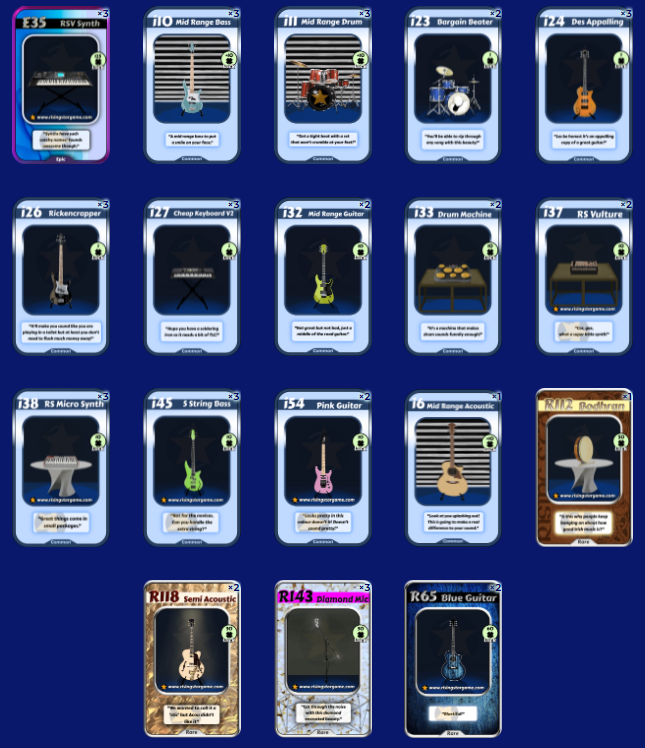 Vendí 16 instrumentos (2 raros y 14 comunes) que no eran útiles para mí y compré la misma cantidad de instrumentos orquestales que sí me son de utilidad. Estos son los tipos de instrumentos orquestales que compré🎻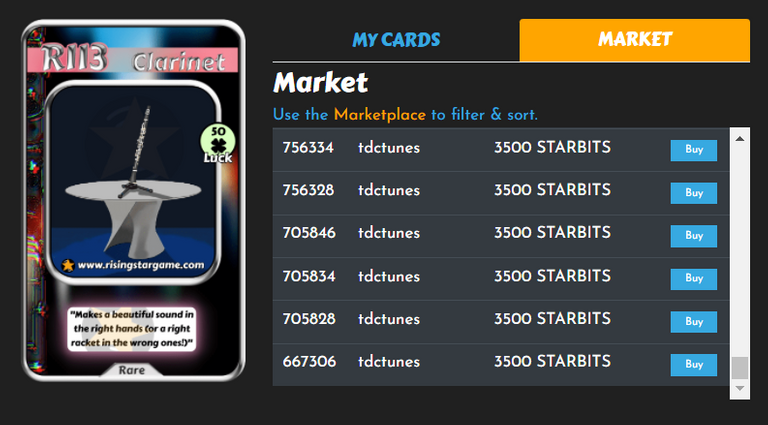 Gracias a estas compras los puntos de skill que consigo por cada lección de música completada han seguido aumentando🚀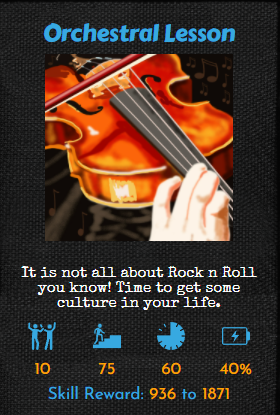 RANKING
Ayer seguí en la posición 38, así que vamos a ver cual es mi posición hoy👀

¡He vuelto a la posición más alta en la que he estado! Me alegra un montón llegar a escalar a una posición tan alta. He aumentando mi puntuación un día más gracias a los packs que abrí ayer, además de aumentar los minutos semanales jugados. Es alucinante ver como sigo aumentando los minutos semanales jugados siendo tan altos ya. Nunca creería llegar a estar en 7690 minutos semanales jugados.
Es una pena que hoy no haya podido comprar packs, así que es probable que mañana no pueda mantenerme en esta posición tan especial para mí, pues es la más alta en la que he estado. Mi objetivo es mantenerme en el top 50 hasta mediados de año. ¿Creéis que podré cumplirlo?🚀
FESTIVAL
Hoy es el último día de festival en Malasia. A partir de mañana empezará a celebrarse el festival en Tailandia y ya estoy deseando que empiece😇

Aún estáis a tiempo de conseguir la pulsera de Malasia aunque solo quedan unas horas. Os recomiendo siempre tratar de conseguir la pulsera si podéis los primeros días que salen para evitar olvidos. Esta pulsera pude conseguirla el mismo día que salió y estoy encantada. Luce así✨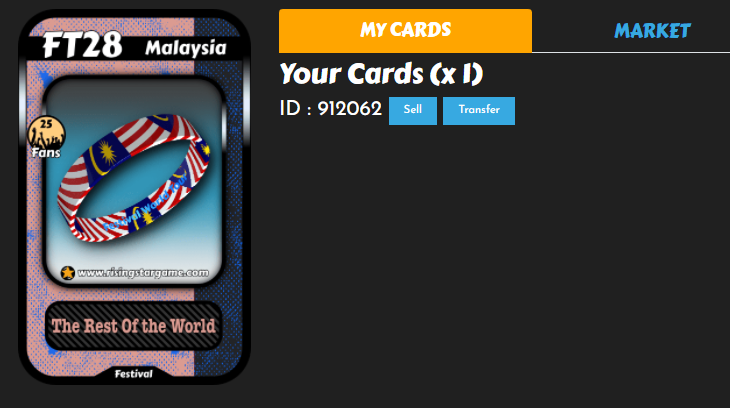 Ya se han celebrado 28 festivales de los que tengo todas las pulseras. Mañana empieza el festival número 29 y espero poder conseguir la pulsera mañana mismo🤗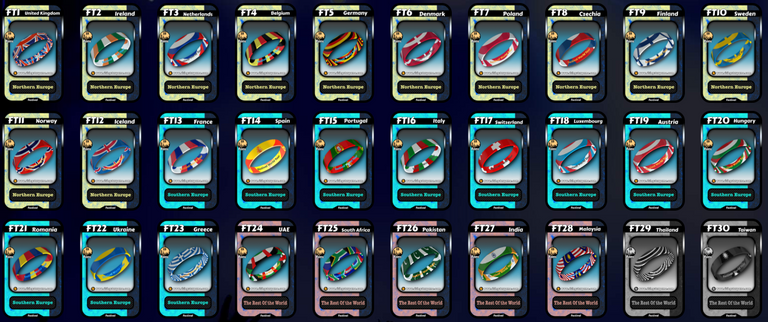 MISIONES
Actualmente me encuentro en la última isla después de haber desbloqueado todas las zonas del mapa 🗺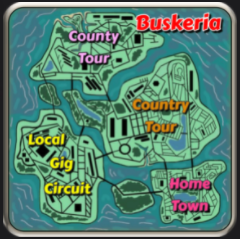 Ya he conseguido desbloquear todas las zonas del mapa, pero aun me faltan por desbloquear las misiones de la última zona. Desbloqueé la primera y ahora estoy enfocada en desbloquear la siguiente para lo que necesito alcanzar el nivel 250🔥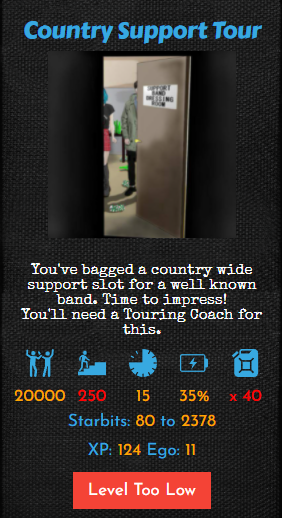 Hoy subí al nivel 221, así que me va a llevar cierto tiempo alcanzar el nivel 250🔥
MI PROGRESO - DÍA 235
MISIONES TOTALES: 10460
CARTAS: 4282
FANS PERMANENTES: 177145
LUCK: 35890
SKILL: 365163
IM: 3218
NIVEL: 221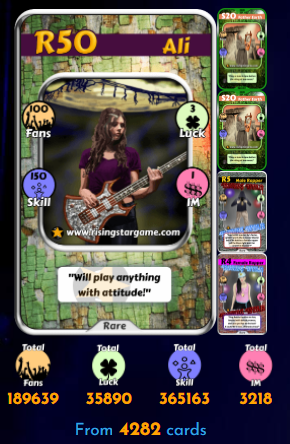 RANKING

---
---