Starbits to the Moon! + Thailand Wristband! #Day 236 || ¡Starbits a la Luna! + ¡La Pulsera de Tailandia! #Día 236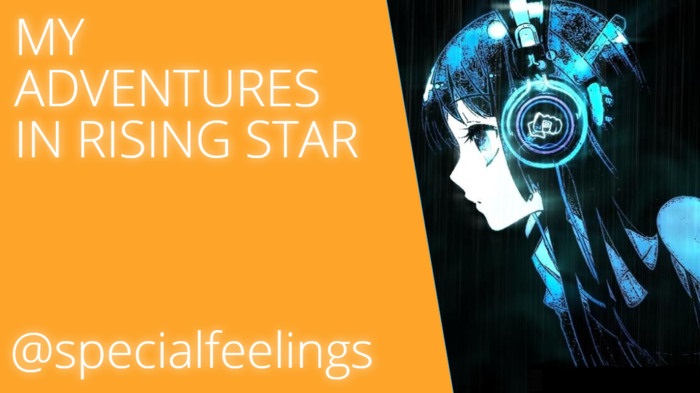 ENGLISH

Welcome to another day in my Rising Star space! Yesterday I already announced a big increase in the price of starbits, but today it has gone up even more. I'm going to tell you about my progress and what my strategy is regarding what is currently happening with starbits.
First, let's talk about what has happened these last 2 days with the price of starbits. The usual price of starbits used to oscillate between 0.0001 and 0.00015 before the last few days. Yesterday the price went up to 0.0002 and today it has risen to 0.0003, which is absolutely crazy! It is now worth almost twice as much as before.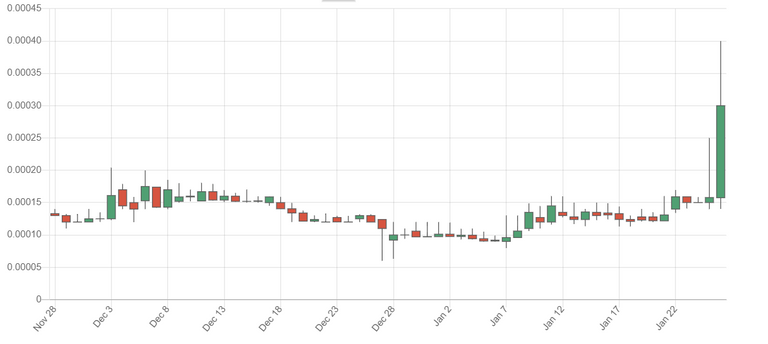 Yesterday I sold a few starbits, but today I couldn't help selling all the starbits I had. The strategy I would like to follow is to buy back starbits when the price goes down again, because I think it won't last many days at this price, so these days I will keep selling all the starbits I earn because the price is too high in my opinion.
In principle this is the strategy I want to follow, but you never know what will happen, we know that there are many surprises sometimes and depending on what happens I will make some decisions or others.
I didn't put any instruments on sale today.
RANKING
Yesterday I didn't buy packs, so it's possible that my position is affected today. Let's see👀

Cool! Well, I was wrong and I've stayed in the same position for another day and I didn't buy any packs yesterday. Today I didn't buy any packs either and it's very likely that I won't buy packs for many days, as I have sold all my starbits at the current price. My goal is to stay in the top 50 until the middle of the year.
FESTIVAL
A new festival started today in Thailand and will run until the 2nd of February when it will start in Taiwan.

I am quite cautious and bought enough starpro to get the wristband for this new festival and a few more festivals to follow. I got the wristband and it looks like this✨.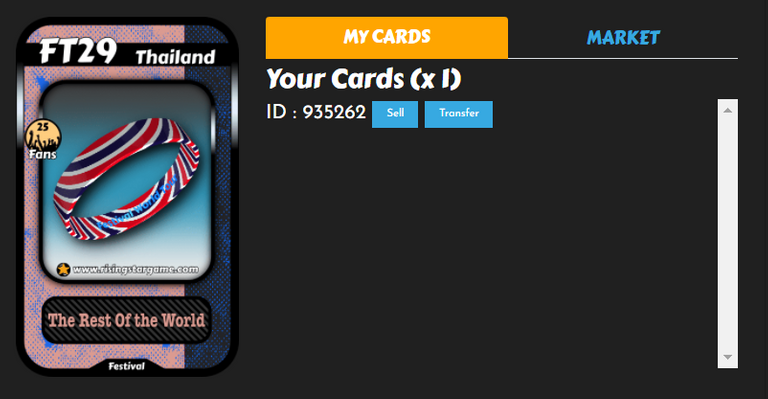 Already 29 festivals have been held and I have all the wristbands. My goal is to get the wristband for all the festivals that take place and so far I am well on my way.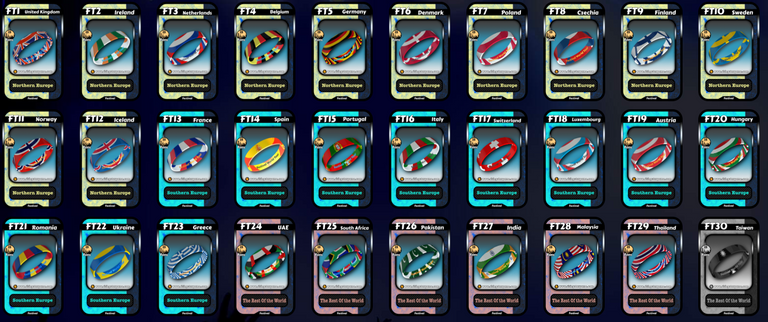 MISSIONS
I'm currently on the last island after having unlocked all the areas on the map 🗺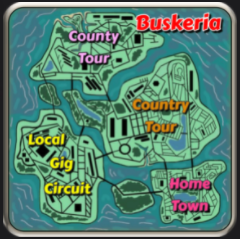 I've managed to unlock all the zones on the map, but I still have to unlock the quests in the last zone. I unlocked the first one and now I'm focused on unlocking the next one for which I need to reach the level 250🔥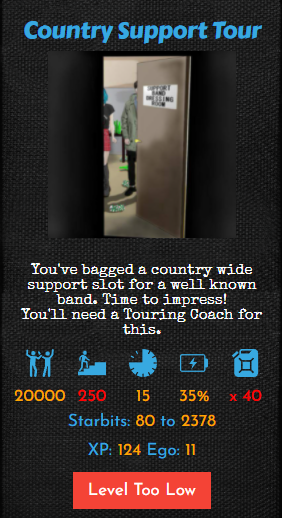 Today I got to level 222 and I'm slowly getting closer to my goal. It's true that there's still a long way to go, but the important thing is that I keep advancing day by day and the goal is getting closer and closer.
MY PROGRESS - DAY 236
TOTAL MISSIONS: 10547
CARDS: 4283
PERMANENT FANS: 177170
LUCK: 35890
SKILL: 368293
IM: 3218
LEVEL: 222
RANKING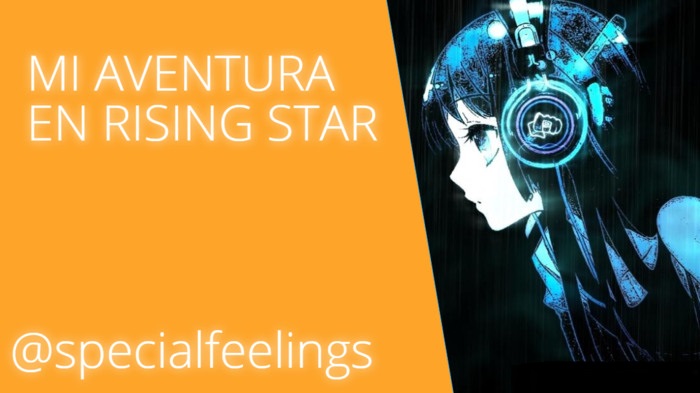 ESPAÑOL

¡Bienvenidos un día más a mi espacio de Rising Star! Ayer ya anuncié un gran incremento en el precio de los starbits, pero es que hoy ha subido aún más. Os voy a comentar mi progreso y cual es mi estrategia respecto a lo que está sucediendo actualmente con los starbits.
Primero, vamos a hablar de lo que ha sucedido estos 2 últimos días con el precio de los starbits. El precio habitual de los starbits solía oscilar entre los 0.0001 y 0.00015 antes de lo ocurrido estos últimos días. Su precio subió ayer hasta los 0.0002 y hoy ha subido a 0.0003, ¡una auténtica locura! Ahora vale prácticamente el doble que antes.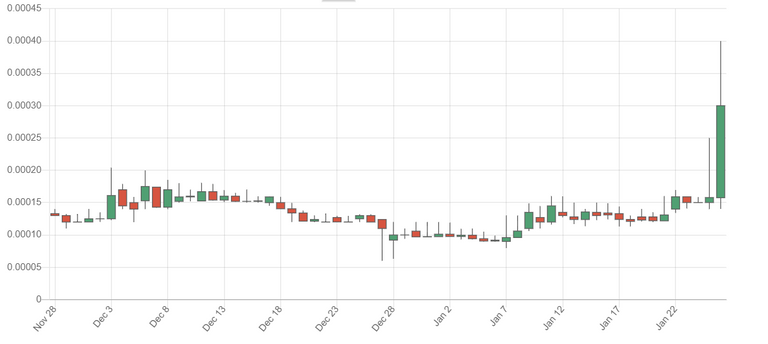 Ayer vendí unos pocos starbits, pero hoy no he podido evitar vender todos los starbits que tenía. La estrategia que me gustaría seguir es volver a recomprar starbits cuando vuelva a bajar su precio, ya que creo que no durará muchos días a este precio, así que estos días seguiré vendiendo todos los starbits que gano porque el precio para mi gusto es muy elevado.
En principio es la estrategia que quiero seguir, pero nunca se sabe lo que pasará, ya sabemos que hay muchas sorpresas algunas veces y en función de lo que vaya pasando tomaré unas decisiones u otras.
Hoy no puse a la venta ningún instrumento.
RANKING
Ayer no compré packs, así que es posible que mi posición se vea afectada hoy. Vamos a verlo👀

¡Guay! Pues estaba equivocada y me he mantenido en la misma posición un día más y eso que ayer no compré packs. Hoy tampoco compré packs y es muy probable que no compre packs en muchos días, ya que he vendido todos mis starbits al precio actual. Mi objetivo es mantenerme en el top 50 hasta mediados de año.
FESTIVAL
Hoy ha empezado un nuevo festival en Tailandia que se estará celebrando hasta el día 2 de febrero cuando empezará a celebrarse en Taiwán.

Soy bastante precavida y compré suficiente starpro para conseguir la pulsera de este nuevo festival y la de algunos siguientes más. Conseguí la pulsera y luce así✨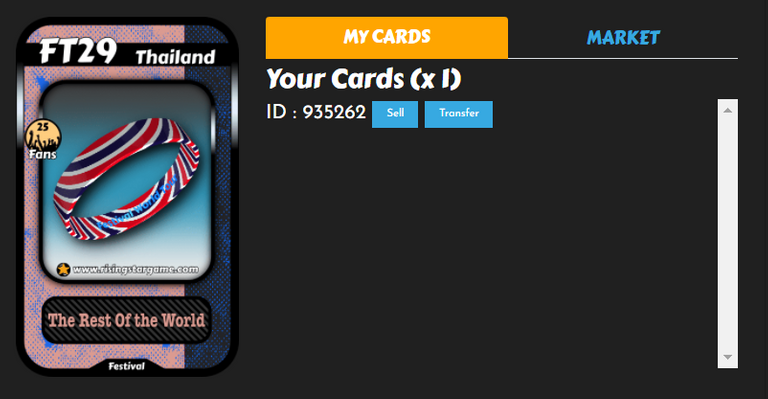 Ya se han celebrado 29 festivales de los cuales tengo todas las pulseras. Mi objetivo es hacerme con la pulsera de todos los festivales que se celebren y por el momento voy muy bien encaminada.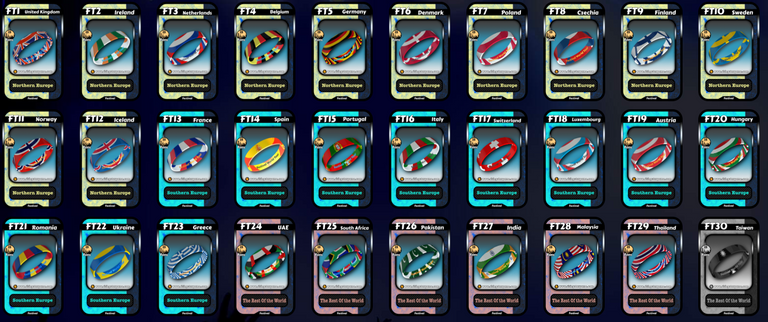 MISIONES
Actualmente me encuentro en la última isla después de haber desbloqueado todas las zonas del mapa 🗺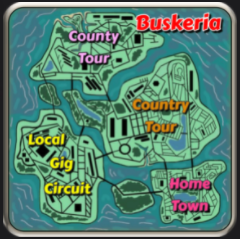 Ya he conseguido desbloquear todas las zonas del mapa, pero aun me faltan por desbloquear las misiones de la última zona. Desbloqueé la primera y ahora estoy enfocada en desbloquear la siguiente para lo que necesito alcanzar el nivel 250🔥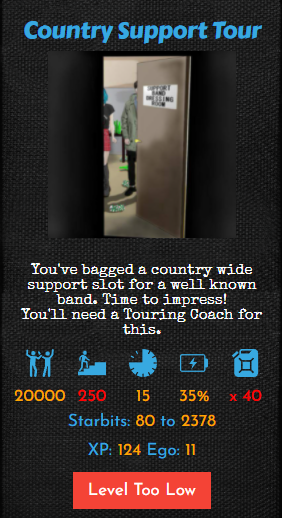 Hoy subí al nivel 222 y poco a poco me voy acercando al objetivo. Es cierto que aún queda mucho, pero lo importante es que sigo avanzando día a día y el objetivo cada vez está más cerca.
MI PROGRESO - DÍA 236
MISIONES TOTALES: 10547
CARTAS: 4283
FANS PERMANENTES: 177170
LUCK: 35890
SKILL: 368293
IM: 3218
NIVEL: 222
RANKING

---
---