I left My Brain || First Experience With Scammers
Getting scammed isn't a memory anyone who has experienced it will love to be remembered of, but then, it is also good to share your stories so others doesn't fall a victim of the same trick.
It's so sad that regardless of how wise we've become, people will still fall victim of one scamming method or another because these scammers keep changing their tricks...
Well, who knows, maybe by sharing as many as we can, we will expose most of their tricks anyway.
It's my first time writing in Indiaunited contest and the INDIAUNITED community at large.
Thanks to my teacher @merit.ahama for guiding me to here via one of her posts

Backforwad to January 3, 2018, that was just few months after my graduation.
I already wrote series of exams and was waiting to gain admission into the university.
Finally, December 22, 2017, the admission list came out and I was admitted... I was very happy then but even more happier because I was a bit richer than my pears since I just received a lot of gifts and money as the best graduating student and all those money were in my account.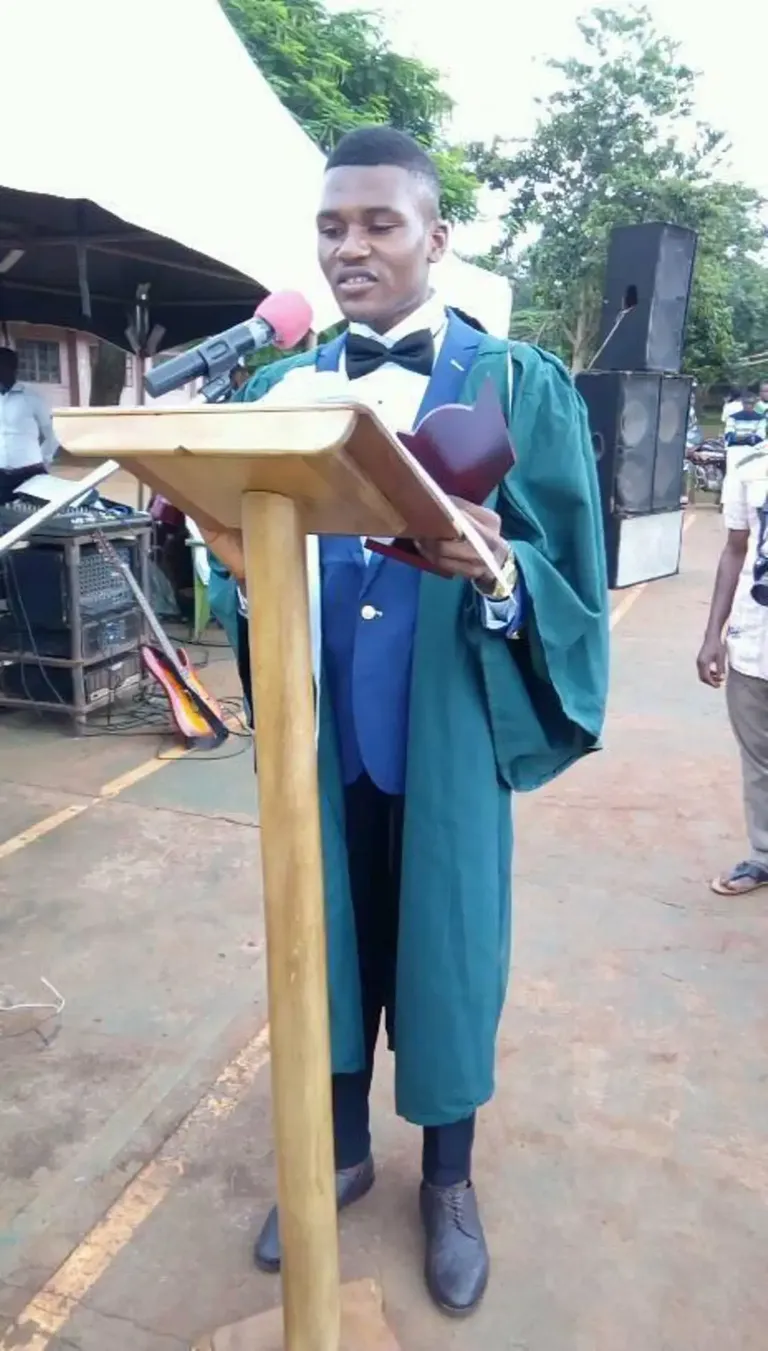 Giving a vote of thanks at the graduation ceremony
On January 3, 2018 , my dad called me and gave me my school fees to go and pay it.
My school doesn't just pay directly into an account, you have to generate Remita where you will see the exact account number to pay to, it varies for all Students.
I wasn't so good with gadgets then so I needed the services of Cybercafe.
I contemplated going with the school fees to the Cybercafe so that once I'm done, I'll just board a bus to the bank directly but along the line, I decided to keep the money at home and finish up with the Cybercafe first before going to the bank... That was my saviour.
I finished with the Cybercafe guys and was just on my way to the bank when a man (should be in his early thirties) approached me looking almost like a mad man and was very stressed out.
He met me and spoke French... Wow! I was very amazed to see a man who spoke French in Nigeria so fluently.
Haven done French language in my secondary school days, I was able to understand what he said and was very happy the French classes finally paid off.. unknown to me that the course was leading me to a shady place
Before we could go a step further, another man on bike approached me and told me the other man just came down from outside the country and was looking for the Rev. Sister to deliver the goods he came with but has lost his way.
He pleaded I should just help them with the directions.
I agreed to give them directions from where I was but then they suggested I enter the bike with them because the foreigner man who spoke French was uncomfortable going alone so I just entered the bike with them to show them the place I personally don't know.

Source
At this point, it was very clear it was a scam but I didn't notice.... I really don't know why even up until now.
First, the man on bike just jumped in and picked up our discussion even though he wasn't there when we were discussing but still I didn't notice
Secondly, both of them were talking about delivering goods but guess what, I never even saw even a pen talk more of goods to be delivered but yet I didn't notice
Thirdly, I was not staying around there but then they were talking about a Rev. Sister that I didn't even know and I didn't tell them I don't know her but I felt it was safe since it was dealing with a Rev. Sister and the goods were to be delivered to a Church.
Fourthly, the said foreigner man who claimed to be uncomfortable going alone was speaking so comfortably with the bike man while they were trying to convince me to help them, so how come, he became uncomfortable out of the blue
Finally, as a Bike man, you literally know almost if not the direction of the whole places around you since it's what you do for a living, why then do you need my direction?
Was I clouded by the good boy in me then or was I clouded that I got to speak French to someone that understands 🤦
There were indeed many loopholes to what they did but up until now, I don't know why I didn't pick up any of those red flags

That was it, they took me to a place I didn't know and took everything that I had on me ( Wallet, ATM, Phone and even the transportation fare I would have used to go back home)
The foreigner started not only speaking English but spoke Igbo language fluently.
My account was linked to my mum's phone number since I wasn't up to age then and that means she was the one receiving the debit alerts from bank.
While they were withdrawing the money in the bank account, she was receiving the alert and immediately knew I had fallen into the hands of scammers.
According to her, she knew because the location of the withdrawal isn't where I would go because I know nobody there.
She closed her shop and started looking for me, she was just walking around the city because there was no way to know exactly where I was because they already took my phone so I couldn't reach out to her.
On my own end, I was left to walk thousands of miles to come back home since they already took everything on me... It was a sad experience honestly.
I lost a total of $164 that day (the cash at hand, the money in the bank and my phone)
I finally arrived at home around 8pm, my mum was called and she was happy seeing me alone regardless of the money I just lost.
I took my bath and slept for the day and told them the story the next day (thanks to my brother who made sure my siblings didn't disturb me at all).
With the rage in me then, if I was the president, I would sentence every criminal ever been caught to death with hard labour.

Even though it's been 5years since the incident, whenever I pass around there, I am reminded of this ugly experience and feels sad about it.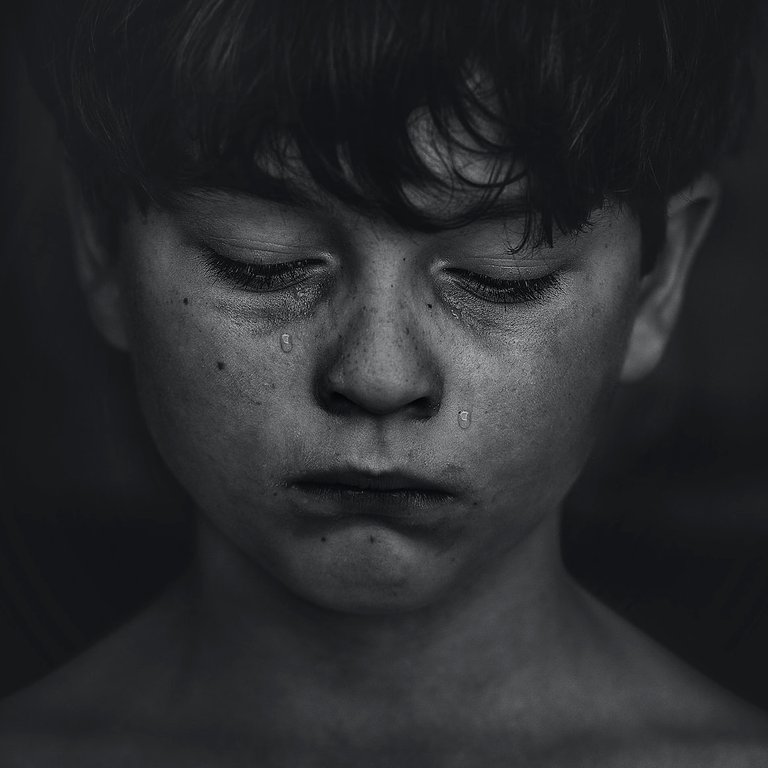 Source
I was very sad I lost such a huge amount of money back then, my uncle later bought a bigger phone for me to ease my pain though but It was still painful loosing all those money.
After this experience, I had doubts about ever helping human beings at all since trying to help landed me in the mess I was but then I went to do a welcome back for my SIM CARD and the operator after hearing what happened did it for free and still gave me a thousand Naira Airtime.
Well, ever since then, I've been very careful and have not been scammed again and I wish you don't either.
Thanks for reading through 👍
---
---