Music Time🎶 - Tiempo de música🎶 [ENG-ESP]

I will like to thank @ablaze as always for this wonderful #TTT initiative.
It has made me discover a whole lot of songs and just like I would always say,
Music is Therapeutic....
Music is Life...
As the custom demands, I will be sharing my best three musics for the week and I hope you enjoy them.
Listen and enjoy you all😌

By Amber Run
2017.
This is actually a new discovery for me and I keep wondering what kept me away from this beautiful piece.
The music started off with a beautiful wistful piano accompanied by a shocking start of:
"I want to get older"
as opposed to what many of us wants which is to remain ever young.
The music talks about how fickle the life we live is,
The uncertainty of our next moment,
The cycle of getting young and then getting old,
Getting to be given birth to and then dying.
Life Is A Fickle Game Indeed!
There is never a formula to a greater life as everything is just based on uncertainty;
How then do we play such a fickle game, Life?
It is a calm melodious and a meditating one I must say.
By Shawn Mendes
2021.
Anyone received breakfast (breakup) this week?
Gather around, here is one for you, hehehe.
Unlike what the song was released for(Breakup With Camila Cabello
Shawn), Shawn Mendez really did a wonderful job here.
The song starts off with soothing words pouring out his heart in the question he asked,
Are we gonna make it?
Is this gonna hurt?
It's always so emotional when our relationship goes south.
One good thing I learnt in this song is that even though the breakup occured ending their romantic life, Shawn promised to love Camila as a friend (I guess considering the fact that she's been there for him all these while).
We all should have this at the back of our minds that not all our romantic relationships will work out, but then, we should never part ways with our friends just because the Romantic relationship doesn't go well.
It was a very calm and educative piece with great relationship lessons to teach
Song Name: In the Air Tonight
By Phil Collins
1981
I'm a big fan of the artist, Phil Collins so it's not a miracle I have this song that was released even before I was conceived 😅.
This song started with wonderful drum plays but even as it stands now, I am yet to fully understand what the song was all about (do well to tell me in the comment section if you do) but guess what?
The drums always gets me back to listen to it over and over again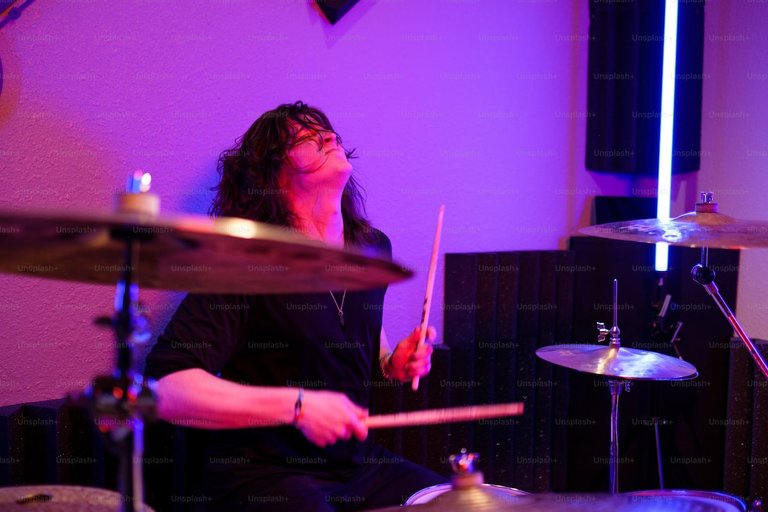 Until next time, stay safe and thanks for reading and listening through 👍

SPANISH
Quiero dar las gracias como siempre a @ablaze por esta maravillosa iniciativa #TTT.
Me ha hecho descubrir un montón de canciones y como siempre digo,
La música es terapéutica....
La música es vida...
Como es costumbre, voy a compartir mis tres mejores músicas de la semana y espero que las disfrutéis.
Escuchen y disfruten todos😌.

Nombre de la canción: Fickle Game
Por Amber Run
2017.
Esto es en realidad un nuevo descubrimiento para mí y me sigo preguntando lo que me mantuvo alejado de esta hermosa pieza.
La música comenzó con un hermoso piano melancólico acompañado de un comienzo impactante de:
"Quiero envejecer "
en contraposición a lo que muchos de nosotros queremos, que es permanecer siempre jóvenes.
La música habla de lo voluble que es la vida que vivimos.
"La incertidumbre de nuestro próximo momento".
El ciclo de volverse joven y luego envejecer,
De dar a luz y luego morir.
La vida es un juego inconstante.
Nunca hay una fórmula para una vida mejor, ya que todo se basa en la incertidumbre;
¿Cómo jugamos entonces a un juego tan voluble, la vida?
Es una melodía tranquila y meditativa, debo decir.
Nombre de la canción: It'll Be Okay
Por Shawn Mendes
2021.
¿Alguien recibió desayuno (ruptura) esta semana?
Reúnanse, aquí hay uno para ustedes, jejeje.
A diferencia de para lo que se lanzó la canción(Breakup With Camila Cabello
Shawn), Shawn Mendez realmente hizo un trabajo maravilloso aquí.
La canción comienza con palabras tranquilizadoras derramando su corazón en la pregunta que hizo,
¿Vamos a lograrlo?
¿Esto va a doler?
Siempre es muy emotivo cuando nuestra relación se tuerce.
Una cosa buena que aprendí en esta canción es que, aunque la ruptura puso fin a su vida romántica, Shawn prometió querer a Camila como a una amiga (supongo que teniendo en cuenta que ella ha estado a su lado todo este tiempo).
Todos deberíamos tener presente que no todas las relaciones románticas funcionan, pero tampoco deberíamos separarnos de nuestros amigos sólo porque la relación romántica no vaya bien.
Fue una pieza muy calmada y educativa con grandes lecciones de relaciones que enseñar
Nombre de la canción: In the Air Tonight
Por Phil Collins
1981
Soy un gran fan del artista, Phil Collins así que no es un milagro que tenga esta canción que fue lanzada incluso antes de que yo fuera concebido 😅.
Esta canción empezaba con unos maravillosos toques de batería, pero incluso ahora, todavía no he entendido del todo de qué iba la canción (Haz bien en decirme en la sección de comentarios si lo haces), pero ¿adivináis qué?
La batería siempre me hace volver a escucharla una y otra vez.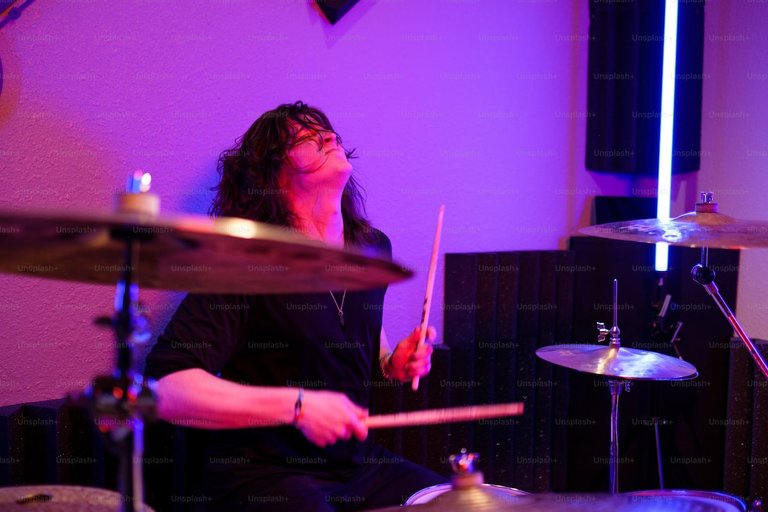 Hasta la próxima, manténgase a salvo y gracias por leer y escuchar a través de 👍
---
---