Which one would it be: Hive Upvotes Or Hive Engagements?
Hey! I need an avenue to make money, could you refer me to one?
I have a perfect one... It's HIVE.
Hive Upvote or Hive Engagement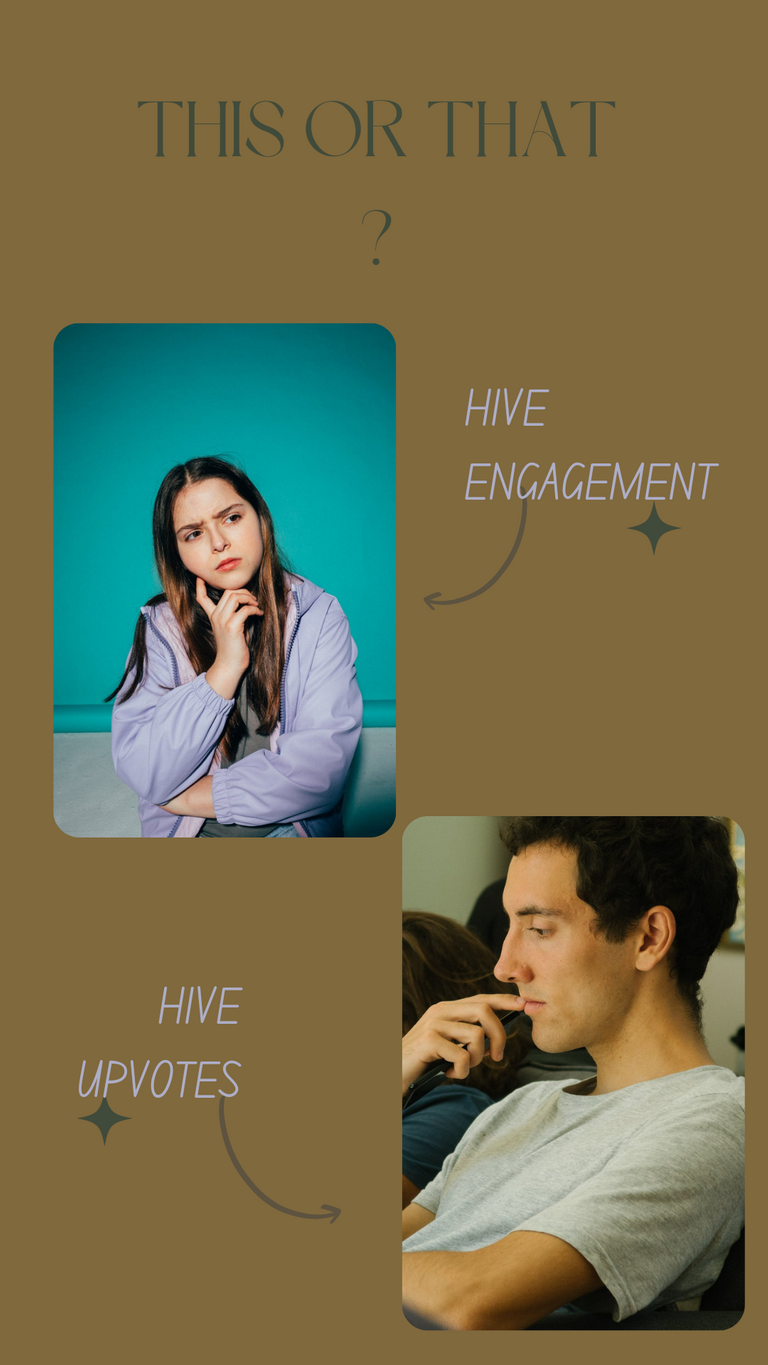 Designed using Canva with images this and this
It's not that hard of a nut to crack that most of us joined hive because of the financial reward (Upvotes) that it offers other than the Engagement part of it... I too joined for that same reason.
‌Along the line, I was made to understand that for me to enjoy the platform and thrive here, I needed to contribute to the platform also, by engaging with other authors both through their comment sections after reading their posts and through the various community Discord servers.
‌I was quite confused hearing about this as I felt it would be tasking and not fun at all.... Little did I know I knew nothing 😂.

Just sitting on the couch reading various posts on different communities, a question struck my mind and here I am trying to answer the question;
Would You Stop Hiving If The Upvotes Or The Comments (Hive Engagement) Stopped Coming?
Indeed this is a tough one to answer but I'll give it a try.....
If I was asked this same question few months after I joined Hive, I would have given an answer immediately without much thought and that would be , I would stop if Hive Upvotes stopped coming (you won't blame me, I was here for the money 😏) but having spent a year in the platform, I won't love to just jump into answering the question but I would give you reasons;
---
When I write posts, I write them bearing two things in mind;
1. that I get enough audience (hive engagement)
2. that I get a reward (hive Upvotes)
When the upvotes doesn't come, I am not always happy but then I go ahead for another try, do you know why?
Because I got the required Engagement.
Engagements in my posts gives me encouragement that I did something really amazing; a sense of satisfaction about a task well done.
The fact that various persons read the post and left a comment is a motivation to me to go ahead and write another quality post.
Engagements make me feel my audience are starved when I don't post for long and I try my best to come up with something nice once I get that feeling.
Did you know you broaden your knowledge reading from other authors?
This is very true and if you have not been Engaging, you have really been missing out something big.
Engaging in other authors' posts exposes you to a lot of information....
"Information is power", they say
You get informed not just in one sector of life but in many which includes but not limited to;
Finance, Education, Sciences, Arts, Musics, Movies and even Games.
Recently, you learn how to cook on hive too😅
A better man is known by the amount of information he has and guess what!
Engagement makes you a better man when you do so.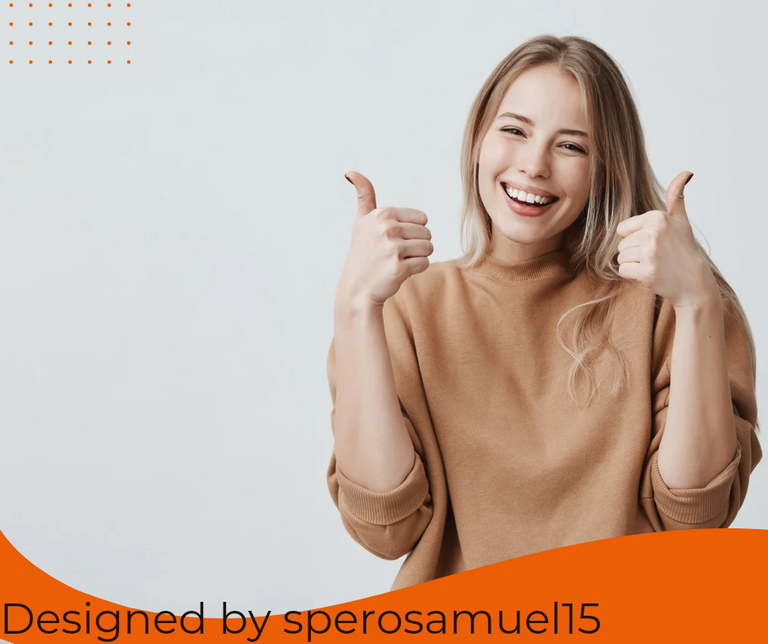 Designed using Canva
Hey! Let me burst your brain😅
Engagement also gives you Upvotes...Wait! You didn't Know?
You've been missing big.
Engaging in other authors' posts sometimes gets you Upvotes.
Most authors will reward your comments in their comment sections and will also go as far as checking out your page.
They reward your comment and also reward your posts.
What a nice thing it is.
There are also various Discord channels where we get to engage with other authors and make friends with them aside the posts; getting to know them in person atimes and guess what?
They will always reward us when they see our posts because we are their friends (what are friends for)?
Here also, there are many contests to be won which also helps you build your profile fetching you the upvotes too.

Getting Upvotes in our post is also very nice as it encourages us to work harder hoping that our next post will also be rewarded.
Here is the thing, when all we care for is the Upvotes, we will get sad and disappointed with HIVE platform because it is a privilege to get that and not your right;
Upvotes won't come always.

My Answer to my wandering thoughts
I would love to get both Hive Engagements and Hive Upvotes as a reward for any of my posts because I feel both go hand in hand.
They both serve as a motivational tool to push us into giving our best for the next post.
I won't dream of stopping HIVE if the Upvotes don't come but I will certainly dream and have a rethink on myself if the Engagement stops coming (because it means that I am not getting something right and needs to do better)
Humans are Social beings yunno😃
Please Note: this is my personal thoughts on the topic and you are permitted to say yours in the comment section


Until next time
Thanks for reading through 👍
---
---