Guess the RUNE price and WIN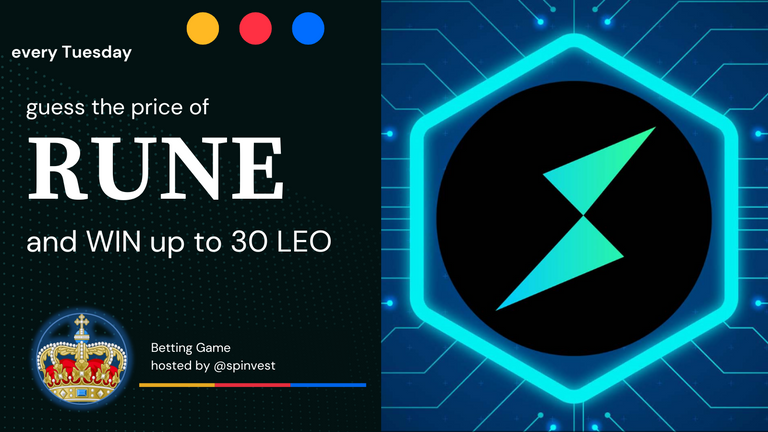 Hello Leo-Family,
Welcome, crypto enthusiasts, to another exhilarating edition of the weekly RUNE guessing game! RUNE has been setting the crypto world ablaze, recently touching the remarkable milestone of $2.00, albeit briefly, in its latest surge. This meteoric rise showcases the immense potential within the RUNE ecosystem.
Notably, major players like Metamask and TRUST-wallet have already embraced RUNE technology, resulting in a continuous surge in both trading volume and fees. There is absolutely no question this digital asset is at the forefront of innovation and adoption.
Now, here's a tip for those looking to put their native BTC, ETH, or BSC to work: consider pairing it with RUNE and participating in a liquidity pool. The protocol's overbonded status has led to increased rewards for liquidity providers, offering an opportunity to earn fees while contributing to the ecosystem's growth.
For those without extra budget, don't worry! Our RUNE guessing game is here, offering a chance to win the jackpot while testing your crypto-savvy instincts. Join us as we navigate the exciting RUNE landscape, where every week brings new surprises and opportunities for profit. Get ready to make your predictions!
Don't forget to reshare this post for a maximal winning chance!

What do you think RUNE will cost by the end of Sunday?
Comment with your guess directly to this post. The bet closest to the truth will win the weekly price. If your bet is exactly to the point, you will win the Jackpot.


The Prices

The weekly Price
15 LEO for the winner
30 LEO for the winner who reshared (rehived) this post before Sunday
As long as we have a bet, we have a winner!


The Jackpot
100 LEO
The Jackpot is fixed to 100 LEO.

The Rules.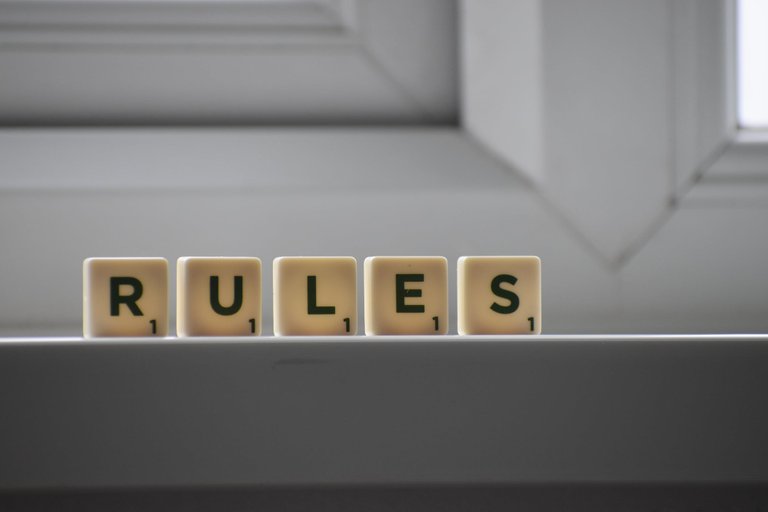 provide your tip of the RUNE Price in US$ (Format $X.XXX) with three decimals as a comment until Saturday 23:59 CET
only one tip per account allowed per individual user; multi-account-users shall only comment with one account, multiple comments lead to disqualification
the tip that is closest to the reference price will win the weekly price
if there are two tips equally near to the winning value, the one that is given earlier is the winning one
a tip that is precisely on the spot with the reference price will win the Jackpot
the reference price will be taken from Coinmarketcap; (see the following reference)
and rounded to two decimals
prices are transferred directly to the winning account before publishing the next weekly post
winners are announced in the respective section of the next game post

We had 33 valid bets in our last weekly Bitcoin guessing round and the tipps ranged from 1.325$ to 2.000. @bntcamelo had the right guess, with $0.036 above the reference price. The bets in detail:
1.325 @jfang003
1.455 @erikklok
1.466 @chrisparis
1.487 @coquicoin
1.493 @hjrrodriguez
1.531 @servelle
1.532 @monsterbuster
1.541 @ferod23
1.555 @moretea
1.562 @hoosie
1.575 @yova
1.578 @littlebee4
1.597 @agreste
1.611 @dwixer
1.630 @imfarhad
1.636 @jhonnygo
1.640 @ericburgoyne
1.669 @necho41
1.698 @rebe.torres12
1.700 @asgharali
1.712 @miriammarga
1.837 reference winning price
1.890 @daniella619
1.899 @idspecial17
1.905 @preshtrump99
1.907 @merrymay22
1.919 @jorgebgt
1.920 @yhuddee111
1.923 @ddn688
1.931 @youngelder
1.943 @kelseyimoh
1.976 @cinygirl
2.000 @alovely
Congratulations to @bntcamelo who won this little game for the 8th time. Fortunately, @bntcamelo reshared the post in order to double his win and got 30 LEO on his account.

Good Luck

HALL OF FAME 2022

shout out to the players of the ETH and BTC guessing game:
@aiovo @ajanaku @akumagai @alovely @amigareaction @amr008 @an-man @bagofincome @barmbo @bitcoinflood @bntcamelo @chacald.dcymt @chrisparis @chuyster @cinygirl @coolkris @coquicoin @crazy-unicorn @crrdlx @cst90 @dagger212 @daniella619 @danoskie @davedickeyyall @dragokazo @eliasg85 @emeka4 @emma001 @fabian98 @failingforwards @faithluck @fbpowers @finguru @gameofcrypto36 @ghua @gigil @grumbkow @hansvonkatte @harpreetjanda @hetty-rowan @hhayweaver @hykss @iamchuks @imfarhad @informationvault @irenavarroart @ismaelgranados @itsostylish @jane1289 @jeferybgomez @jfang003 @jhonnygo @jmehta @joemark @jorgebgt @josediccus @justinpencilz @khaleelkazi @kelseyimoh @kevinnag58 @kristin @lettingo @levi-miron @littlebee4 @malopie @master-lamps @mcoinz79 @mein-senf-dazu @mercurial9 @micheal87 @minimining @miriammarga @mlrequena78 @monbijou @moretea @mrf83 @mypathtofire @nathen007 @necho41 @no-advice @notak @officialhisha @olddessauer @olivia08 @olympicdragon @oscarpower55 @owlpalace @plint @preparedwombat @podewils @rebe.torres12 @repayme4568 @revise.leo @riandeuk @rikolo @rosauradels @rossbach @sagardyola @samuelvoncocceji @sarahdavis @schindmaehre @shitsignals @silesiaglogau @sinistry @sondershausen @steemstreems @stevescoins @takimn @tengolotodo @thecryptodave @thomashnblum @tfranzini @tokutaro22 @trangbaby @ugomarcel @vanidike @vikbuddy @williamtboy @whispertamesth1 @wofaipeace @yeckingo1 @youngelder @yova @zastrowe
Spinvest is an Investment Club, based on the HIVE blockchain, and tokenized through the Hive-Engine platform.


Image by @mariosfame

---
---