Guess the wLEO price and WIN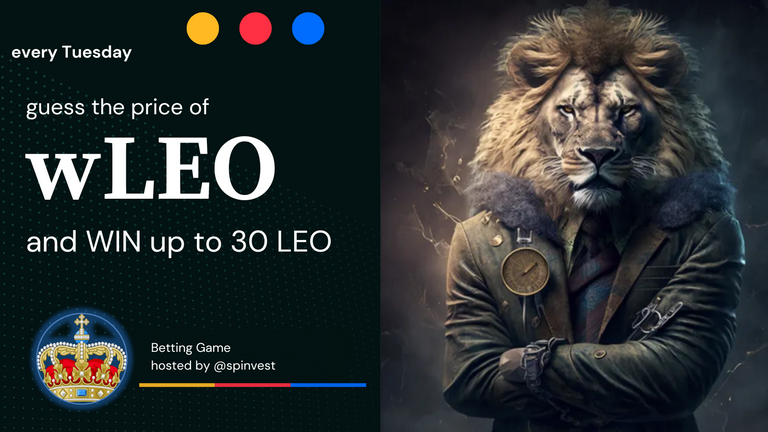 Hello Leo-Family,
It's time for another exciting week of the wLEO guessing game! For those who might not be aware, there has been a recent switch from PolyCUB to wLEO as the asset to bet on. While not every participant might have caught wind of this change, it's important to stay updated and join in on the fun.
The wLEO token has been on fire lately, thanks to the incredible work being done by Leofinance. With the recent LeoPower Up day resulting in over 250,000 LEO being staked, the supply of LEO has become scarce, and the price has reflected this scarcity. As a result, wLEO has experienced an impressive surge of over 32% in the last 30 days.
Now is your chance to place your bets on wLEO and test your guessing skills. Will the price continue to climb, or will there be a slight correction? It's anyone's guess, but one thing is for certain - the excitement is palpable.
Get ready to join the wLEO guessing game and put your prediction powers to the test. As the community rallies around the growth and success of Leofinance, the wLEO token becomes an even more enticing asset to bet on. So, gather your insights, make your predictions, and let the game begin!
Don't forget to reshare this post for a maximal winning chance!

What do you think wLEO will cost by the end of Sunday?
Comment with your guess directly to this post. The bet closest to the truth will win the weekly price. If your bet is exactly to the point, you will win the Jackpot.


The Prices

The weekly Price
15 LEO for the winner
30 LEO for the winner who reshared (rehived) this post before Sunday
As long as we have a bet, we have a winner!


The Jackpot
100 LEO
The Jackpot is fixed to 100 LEO.

The Rules.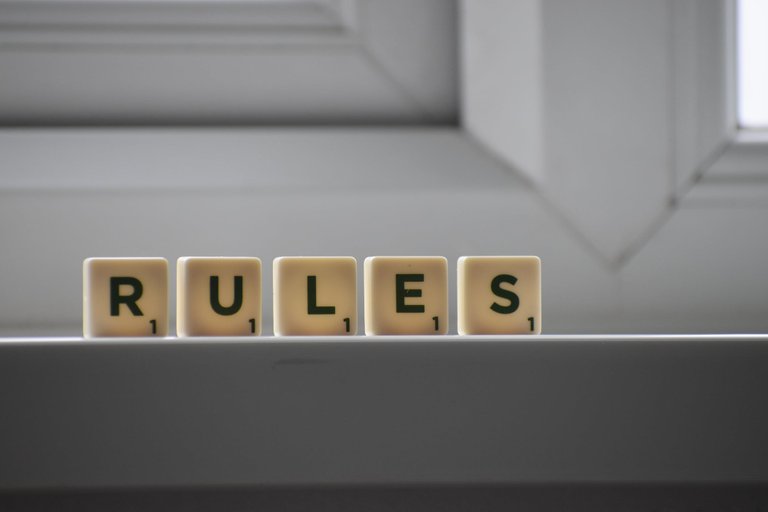 provide your tip of the wLEO Price in US$ (Format $X.XXXXX) with five decimals as a comment until Saturday 23:59 CET
only one tip per account allowed per individual user; multi-account-users shall only comment with one account, multiple comments lead to disqualification
the tip that is closest to the reference price will win the weekly price
if there are two tips equally near to the winning value, the one that is given earlier is the winning one
a tip that is precisely on the spot with the reference price will win the Jackpot
the reference price will be taken from Coingeko; (see the following reference)
and rounded to five decimals
prices are transferred directly to the winning account before publishing the next weekly post
winners are announced in the respective section of the next game post

We had 25 valid bets in our last weekly wLEO guessing round, ranging from 0.01512$ to 0.15769$. @jorgebgt had the right guess with only 0.00034 below the reference price. The bets in detail:
0.01512 @chrisparis
0.01521 @ferod23
0.01533 @monsterbuster
0.01555 @erikklok
0.01575 @hhayweaver
0.01589 @cinygirl
0.01592 @ddn688
0.01611 @youngelder
0.01614 @fbpowers
0.01618 @daniella619
0.01621 @pulubengdugs
0.01678 @littlebee4
0.02125 @ericburgoyne
0.03357 @fjworld
0.04745 @necho41
0.04754 @gillianpearce
0.04848 reference winning price
0.05000 @moretea
0.05060 @miriammarga
0.05142 @bntcamelo
0.05149 @yova
0.05162 @rosauradels
0.05432 @servelle
0.05819 @kelseyimoh
0.15769 @olivia08
Congratulations to @jorgebgt who won this little game for the 3rd time. Unfortunately, @jorgebgt missed resharing the post in order to double her price and got (only) 15 LEO.

Good Luck

HALL OF FAME 2022

shout out to the players of the ETH and BTC guessing game:
@aiovo @ajanaku @akumagai @alovely @amigareaction @amr008 @an-man @bagofincome @barmbo @bitcoinflood @bntcamelo @chacald.dcymt @chrisparis @chuyster @cinygirl @coolkris @coquicoin @crazy-unicorn @crrdlx @cst90 @dagger212 @daniella619 @danoskie @davedickeyyall @dragokazo @eliasg85 @emeka4 @emma001 @fabian98 @failingforwards @faithluck @fbpowers @finguru @gameofcrypto36 @ghua @gigil @grumbkow @hansvonkatte @harpreetjanda @hetty-rowan @hhayweaver @hykss @iamchuks @imfarhad @informationvault @irenavarroart @ismaelgranados @itsostylish @jane1289 @jeferybgomez @jfang003 @jhonnygo @jmehta @joemark @jorgebgt @josediccus @justinpencilz @khaleelkazi @kelseyimoh @kevinnag58 @kristin @lettingo @levi-miron @littlebee4 @malopie @master-lamps @mcoinz79 @mein-senf-dazu @mercurial9 @micheal87 @minimining @miriammarga @mlrequena78 @monbijou @moretea @mrf83 @mypathtofire @nathen007 @necho41 @no-advice @notak @officialhisha @olddessauer @olivia08 @olympicdragon @oscarpower55 @owlpalace @plint @preparedwombat @podewils @rebe.torres12 @repayme4568 @revise.leo @riandeuk @rikolo @rosauradels @rossbach @sagardyola @samuelvoncocceji @sarahdavis @schindmaehre @shitsignals @silesiaglogau @sinistry @sondershausen @steemstreems @stevescoins @takimn @tengolotodo @thecryptodave @thomashnblum @tfranzini @tokutaro22 @trangbaby @ugomarcel @vanidike @vikbuddy @williamtboy @whispertamesth1 @wofaipeace @yeckingo1 @youngelder @yova @zastrowe
Spinvest is an Investment Club, based on the HIVE blockchain, and tokenized through the Hive-Engine platform.


Image by @mariosfame

Posted Using LeoFinance Alpha
---
---