Spinvest-leo weekly update post 24-July-22
Welcome to the weekly update post for @spinvest-leo, where I (@jk6276) record on chain for transparency our transactions for the week, and update @spinvest investors with our progress.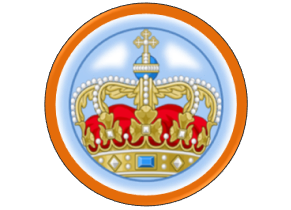 After last weeks 2 week report, we are back to normal this week.
EMP Money.
First, I just want to shout out @roleerob, who wrote an awesome post with lots of detail about EMP. I highly recommend checking out that post.
Farmed just under 0.05 ESHARE this week.

Converted half to bleo - received 240.

Value for dividend = $18

Compounded the remainder into the ESHARE/BNB pool this week. Moving forward I will compound into whichever pool generates a lower $ amount in income, to build the yield. This week the ESHARE/BNB pool returned $16, the EMP/ETH pool returned $20.

Asset values this week:
ETH/EMP - $1492 (up $249 from last week)
ESHARE/BNB - $508 (up $165 from last week).
A great week for Ethereum has translated to a great week for EMP.
---
CUB Finance.
Farmed a total of roughly 575 CUB this week.
Converted half to bleo - received 93.
Value for dividend = $7
Decision time has arrived for altering the investments we hold on CUB - starting with the DEC/BUSD pool. The only reason to hold this has been to accumulate the SPS airdrop. This ends in a couple of days, so it is time to close out this pool position. The funds here (roughly $900 worth) will be moved to build a position on POLYCUB.
I am likely to make further changes to CUB positions in the coming weeks. I feel these funds can generate better returns elsewhere. Some exposure will remain, with the hope of still having exposure to a possible recovery for CUB when/if that happens. But for now, the DEC/BUSD pool is closed, and those funds will move to POLYCUB.
So, to move these funds, plus the "compound" portion of the weekly income, I first traded all to bLEO. received a total of 10800.293 bLEO. Unwrapped these, then wrapped them to Polygon. More on how I deploy these funds further down in this post.

Asset value this week:
BLEO/BNB - $2434 (up $286)
CUB/BUSD - $399 (up $13)
CUB kingdom - $248 (up $15)
---
Splinterlands.
As the airdrop comes to a close, these funds also need to be reconsidered. I don't see us holding staked SPS long term, however it is my intention to move this SPS to POLYCUB also to LP there.
Claimed almost 700 SPS, plus 2.8 vouchers from the drop.

Transferred the full amount to Leodex.

Initiated a full unstake of 9000 staked SPS.

From the claim, sent 365 SPS to Spinvest for the dividend - value $20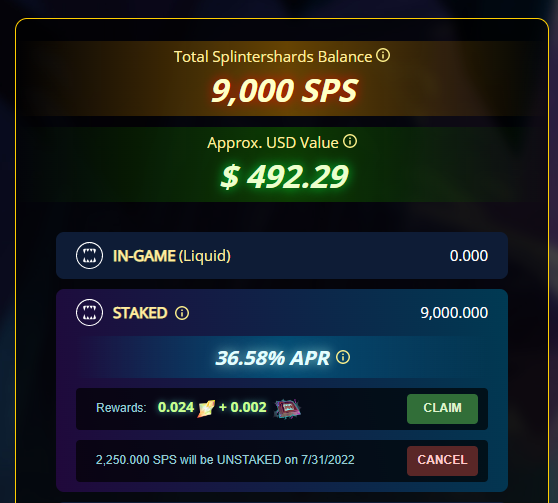 Asset value this week - $492 (up $46 since last week)
So, over the next 4 weeks, the SPS will reduce to 0 here, and I'll shift it to Polycub to build an LP position there.
---
POLYCUB.
I deposited all the funds moved over from the closed DEC/BUSD pool into the POLYCUB/USDC farm.
Next I staked 100 of our XPOLYCUB into vexPOLYCUB.
Then I voted for the POLYCUB/USDC farm to gain more rewards.
After all that, here is this weeks asset values: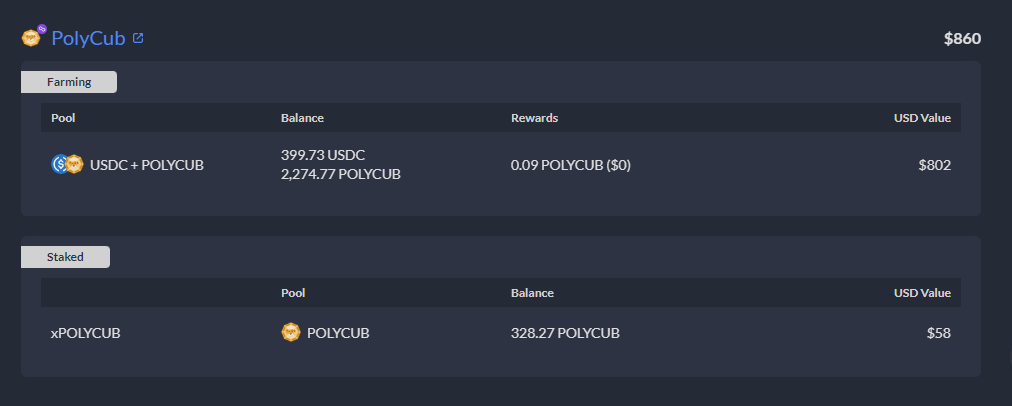 So the Debank summary does not include the vexPOLYCUB.

Asset values this week:
xPOLYCUB + vexPOLYCUB - $469 (up $37 from last week)
USDC/POLYCUB pool - $802 (new position, $931 of DEC/BUSD last week - lost some to slippage)
Reminder - no income will come from these new positions on Polycub platform for 4 weeks, as I don't intend to pay half the income to unlock yield immediately.
---
HIVE
Sent 11 LEO and 3.8 HBD from post payouts this week.
I traded the remaining SPS to Hive on Leodex, as I am running out of time to play with Polycub some more. Powered up the HIVE received.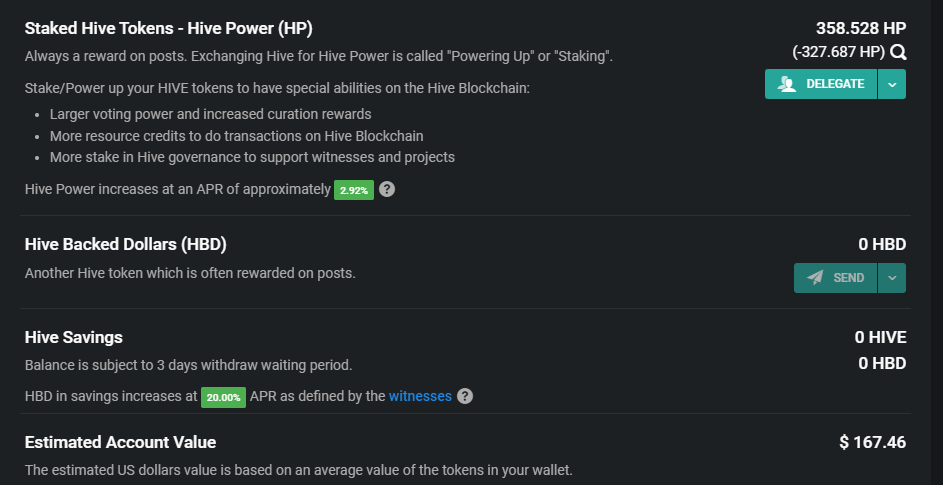 Asset value this week - $167 (up $30 including the power up)
---
Summary.
Some big changes this week, with the DEC/BUSD pool moved to POLYCUB/USDC, and the SPS unstaking begun.
Total Asset value this week: $7011
Change from last week: gain of $714
Funds sent for dividends: $45
Funds sent from post payouts: $4
Thanks for reading everyone. More happening than usual.
See you all next week,
JK.
Posted Using LeoFinance Beta
---
---