Buying out other hive-engine investment projects | Whats on offer?
Hello SPIers. It's official, we are in a bear market, there is no question about it. What does this mean for SPinvest and does this open up opportunities for growth in ways other than buying cheap crypto and waiting for the price to increase. SPI in the past has tried its hand in some VC but it never worked out, we only invested in 2 start-ups so any surprise there. We've done a little VC, we have built our own projects like EDS, the next logical step would be the buy out failing projects and revamp them back into existence.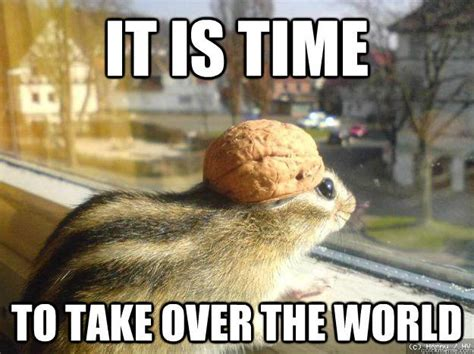 As an example
Most of will have heard all the shit around UTOPIS lately. UTOPIS was promoted as an income token that would pay out rewards from mining ETH and a % split of gig work income done by the operator. A little bit strange but it sold like crazy and dividend APY floated at over 70% for 4-5 months. Anyways, mining rewards dropped off after a few months and recently gig work income has been falling off. Its weekly payouts have been all over the place and its operator has been selling assets and pulling HIVE off through blocktrades. Not cool to watch an operator pull 2000 HIVE out while giving 100 HIVE to the weekly dividend pool or to watch them set up huge buyback walls at 0.4 HIVE when they issued the tokens for 3.5 HIVE each only 12-18 months back. It is still paying out weekly dividends but the writing is on the wall and surely it will fade off and die slowly. The operator has no incentive to give away a % of their gig income, all the tokens are issued so no new money from token sales coming in, just investors wanting dividends. I've seen this happen a million times, after the tokens are issued and the money stops coming in, the project slowly dies off. This is the main reason for me holding large stakes in my own projects and this is why im always motivated to stay at it.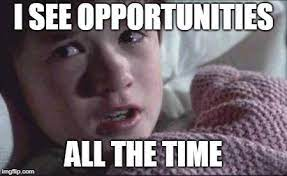 I look at UTOPIS and think what if I and Ray from BRO were to buy that project out and put it into our shared houseoftribe's account. We would cut out the uber eats job as I dont see either me or Ray going out and doing deliveries and focus on mining. The price of electricity in the UK increases by 20-40% per year so we would do some VPS mining, not actual hardware mining. Hardware mining is expensive as mining rigs get outdated quickly, its noisey, hot and hard on the electric bill. Software mining is downloading some node software and running it through a VPS. Renting a VPS lets us pick the specs required and is much cheaper.
I thought, ok buy out UTOPIS for $0. Basically, take it off his hands if he was willing. Ok, maybe $500 to walk and have a clean break. Worth a shot to ask, right? I thought, they already have a large number of token holders and before all this mess started to happen, it was a very popular token, more popular than SPI if truth be told. I thought we could create something more stable through VPS mining, release a weekly report from the SPinvest account and promote SPI and EDS to all these new token holders. Sounds good?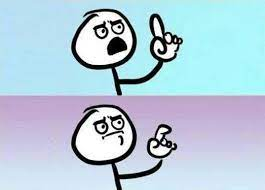 Then I thought, apart from its token holder's list which is getting smaller, there's nothing unique about UTOPIS that SPI could not do itself already and probably better as well. I could build and maintain a better mining-to-income model and Ray from BRO would just shill it to death to his fanboys and the project would become popular, more popular than UTOPIS was. So the idea to try and take over a project like UTOPIS would be pointless. There's maybe a very small chance the operator would give it up as well.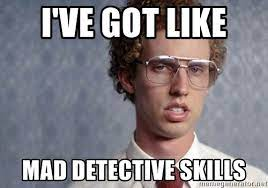 So this lead me to head over to tribaldex and search through the token list to try and find investment-related token projects that are currently dead but could be brought back to life with some TLC. Slims pickings, to be honest, a few investment token projects are run by CTP, I really love their INDEX token model and website but I dont like what they invest into. CTP is far from a dead project so no go there. There are a few others out there, mostly related to HP for an upvote, curation split or both. Providing upvotes is not in SPIs gameplan because being known for giving out big upvotes is not the investor we are looking for. I dont want people to buy into any token under SPinvest to get a big upvote. I'd rather lease that HP and split the earnings, the more SPI you hold, the bigger your slice. It's more profitable and less work.
That leaves us with nothing. There are no projects out there on hive-engine that SPI could potentially take over. I explored a few games because I got to thinking but I ended up with, too much time required and things to be learnt would be needed. SPinvest is an investment fund, not an operator, I forget that sometimes. It would be weird to see a hedge fund-like Blackrock release a game, haha.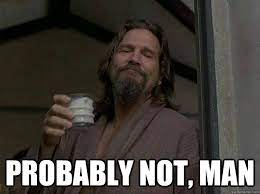 The chances of SPinvest ever taking over an already operational project are slim to none. I have been looking into it for a few weeks now and keep checking back to tribaldex and learn more about projects im not aware of but there's nothing decent out there worth targeting. There are plenty of dead projects on hive-engine, maybe too many but nothing that's got anything unique we could not recreate ourselves.
So there is no opportunity here for us right now. Bummer, but we have to explore these things to know for sure. It's sort of a pointless post as there is no result other than, you know that thing we are not doing? Well, we are going to keep not doing that. haha.
Maybe there's a thought exercise in there. Yes, we'll stick to that peanut. so...
What do you think?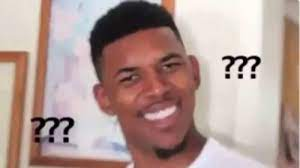 ---
---