Is the current Art NFT madness a scam? I think yes
Hello, SPIer's. Rant post today, oh yes, it's one of those posts today. We're seeing NFT's everywhere in the news. Pieces of art selling for tens of millions of dollars, celebrities selling tweets, memes, gifs, audio clips and stuff like this. NFT's are the promise that never delivers, at the start of every year since 2017, people have claimed NFT's are going to dominate. Every single year this is repeated, the only difference being this year, 2021 is a bull year and there's a lot of extra money (profits) within the crypto ecosystem. What has changed with NFT's since 2017? Im aware NFT's predate ETH by 2-3 years but crypto kitty cats put them on the map. What has changed are improved?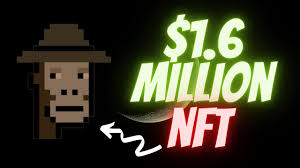 If you are like many others right now, im sure you feel like you are missing out on something. Your thinking should I get involved? have I missed out? You see tons of articles about people selling NFT's and making easy money for what appears to be nothing, just an image, quote or audio clip. You are FOMO thinking, the marketing around NFT's is amazing but give yourself a slap and remind yourself, people are idiots and paying high prices for NFT's is more of the biggest dick in the room thing. You think Justin Sun almost paid $69 million for an NFT cause he wanted to set it as a wallpaper for his phone? or is it more likely, he'd never stop talking about owning the most expensive NFT ever sold to feed his ego.
The sellers are just as bad, selling silly pieces of nothing for tens of thousands of dollars. Elon Musks partner sold around $10 million worth of stuff, CEO's are selling tweets and emails for millions. You think when some celebrity rapper, sports person are singer sells an NFT for $100k, they dont think to themselves, people are idiots? Please be aware that each time most NFT's are resold sold on to the next person, the creator collects a percentage of the sale price. They sell a PNG for $100k and collect around $90k after fees, the buyers resell the same NFT for $200k, the artist collects maybe 5% of that. If a card is resold and transferred many times, the artist can earn much more than the original selling price. This also means when people are dumping these NFT's for lower and lower prices as people realise they have over paid for something worth nothing, the artist is still rewarded on each dump. This is why gaming cards are popular with dev's as they are the gift that keeps giving as players swap are trade cards not that the players see any of those gains.
It's all based on FOMO. Notice that NFT's are sold in a rush, they are all limited quantity, available for a short time, sometimes only hours, all geared toward tricking you into FOMOing. Using the words "1 of 1", ending in 3 hours, no more ever issued makes people panic and feel overwhelmed, this is when people make the worst decisions and often why auctioned prices far exceed the real value of the item sold. Dont be a bitch to the advertisers and see through the bullshit.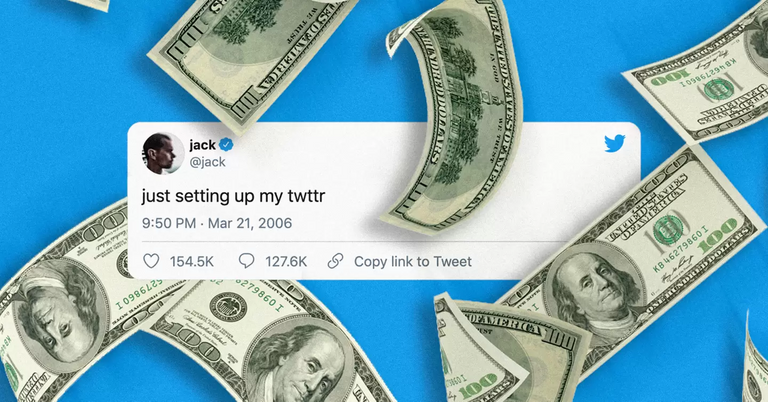 You buy the above tweet and what do you own? Nothing, the tweet is still on Jacks account and there is nothing stopping him from selling it again. If that's the way the game is being played, I'll sell you a million dollars of anything you want but I'll keep whatever your buying in my possession. Here, you want a 1 BTC NFT, I'll sell you one for half price at $30k, it's yours but I'll keep hold of the bitcoin because I might wanna sell it again.
I understand the use for gaming but it's not really working very well for gaming either as the games are kinda boring, mostly land-based games were you buy land and then earn a 0.0002% ROI on it, most people will play for a week and give it feeling scammed, im sure a few reading this could verify this.
I have been looking in an out of NFT's for at least 4 years and researched heavily over the past few weeks trying to think of a way for SPinvest to introduce NFT's but I can't do it, there is no way for SPinvest to get involved at this time. I would say in 5-10 years when NFT's are what I think they should be, SPinvest will have many uses for them but for now, the market is not mature for us. The easiest way to explain it is, NFT's today are like computers before the internet, not connected. SPinvest will only have use for NFT's when NFT's have a worthy use case for us.
When I first heard of NFT's I thought...
the future is here. Ownership of anything with value can be transparent. Being able to package many things into 1 place and store it digitally was a genius idea I thought. I saw art NFT's being sold and thought people were having fun with them, I have seen games being created using NFT's and thought, they are having more fun with them but nothing has really advanced since then. As an example, here's what i thought NFT's would be...
You buy a new car but instead of getting an ownership book from the dealer, you receive an NFT. This proves that you are the legal owner of that car. The NFT would contain many details including the cars registered plates, serial number, complete built history from start to finish, where all the parts came from, etc.
The NFT you receive for your car would be used for storing that cars complete history including service's, insurance's, speeds tickets, owners, everything. This is what would make your car's NFT different to other models of the same car. When you get pulled over by the cops, you show them your phone and they have all the details required.
The cars NFT QR code would be its public identity that could be a sticker on your front window as an example. Every time you get that car serviced are work done to it, the mechanic scans your cars NFT QR code and boom, service history update. You parked in a 2-hour max parking zone, your scan your QR code to start a timer and when traffic warden comes alone they can scan your QR code you see how long you have been away from your car. If you went over 2 hours, he slaps on fine on the cars NFT. You bump another car in the parking lot, you find the owner and exchange QR codes and go to mechanics to get repairs (behind the scenes - insurance companies pay the mechanics, up to your premiums and the incident is recorded to both cars NFTs). Someone steals your car, you put your cars NFT onto the stolen list. You insurance company are alerted, your cars plates and reg numbers are forwarded to the police and anytime the QR code is scanned, it shows the car is stolen making it impossible to resell to a 2nd hand dealer is a p2p transaction.
I could go into many more things like car leasing, reselling, etc but you get the idea. I thought NFT's were gonna be something amazing when I first heard of them 4 years ago and today the most popular NFT story out there is of a TikTok person that sells audio clips of himself farting by attaching them to NFT's and selling them for $80-200 a pop, I assume the longer the fart the more its costs, I would also assume a wet fart will sell for more than a dry fart but the dry squeaky fart is always a winner as well. Im not sure how he values his farts are his pricing strategy but he making a shit ton of money off people being dumb.
When I think of NFT's for SPinvest I envision something that has value, something that is worth more than a PNG file. Why not attach SPI tokens to NFT's? Not just SPI tokens but everything that is worth something. I know this can be done already, I personally own a few NFT's that are property shares and they provide me with a monthly rental income. I know this can be done but not for the average person, the software is not out there yet and that's what we are waiting on before SPinvest jump into NFT's. You dont need to be able to write code to design a website because software like WordPress exits, NFT's doesn't have that software yet as it's still in the child phase of its growth.
If your someone looking to take advantage of the FOMO by selling your own NFT's at silly prices, then shame on you. If you create an NFT is under 2 hours and sell it for $1000, your taking the piss. If you creat 50 copies of the same piece, you're a scam artist.
If you're reading all these NFT news articles and your thinking you're missing out, you are not missing out on everything. Paying 0.5 ETH for something that you can get from google imagines is not smart. Stay smart and do what you do best, stack HIVE, LEO and BTC.
Here's my new desktop background - SUE ME!!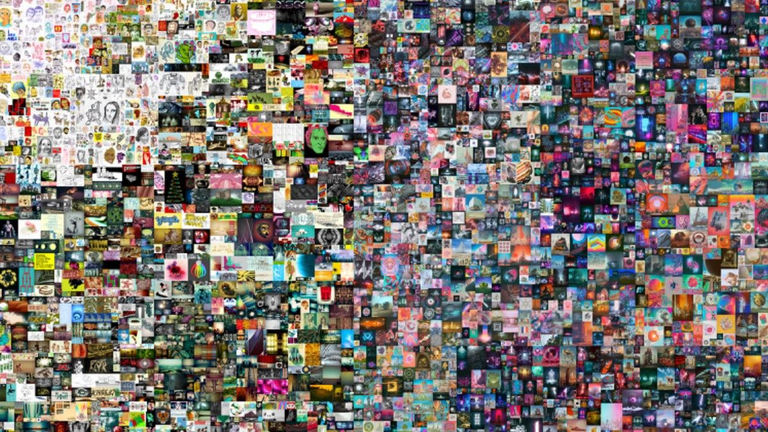 Mr SP Invest - (@silverstackeruk does not speak for are represent @spinvest, we do not stand by him and SPinvest is not liable for his actions)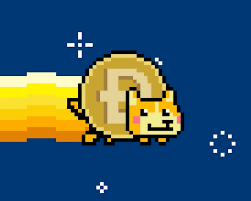 Posted Using LeoFinance Beta
---
---