SPinvest updates - Steemit communities, SE exchange, possible token split and more

Hello everybody and welcome to Saturday's post. Today i will be mostly talking about a few updates and new things that are in the pipeworks. There is a club vote that needs to be done within the next week, steemit communities have been released (then took down), i have canceled the SPI token sell order on SE exchange and a few other things. So grab a coffee and pull up a chair.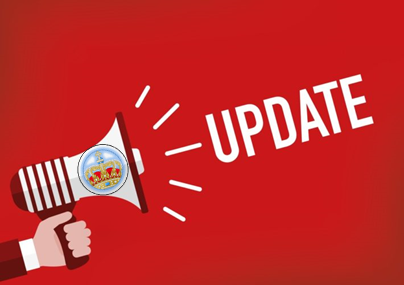 Steem powered investments @spinvest has been set up to offer an investment fund based on funding from STEEM POWER. Investments are funded through extracting value out of STEEM POWER and taking advantage of STEEM's high inflation rate. The aim is not to get rich quick; the aim is to build a safe portfolio of investments that will stand the test of time while ensuring all investors starting capital is not at risk. Full details can be found here
---
Steemit Communities
For those that are unaware, steemit has released a beta version of steem communities on the website. www.beta.steemit.com. Steemit communities have been talked about for years and i am very happy to finally see them arrive. The beta website was launched 24-48 hours ago but has been taking offline for some reason over the past 2 hours. I was speaking to a witness friend and he told me everything was ok and they were just doing some work which is good news because i spent an hour this morning setting up the SPinvest community. I could try to explain it but it'll be back up again soon and you can see it for yourself :)
Here's a link to the SPinvest community
Remember at the time of posting it's offline but its might be a few hours are a few days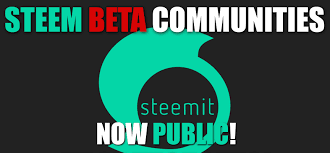 Having this set up can replace discord in a lot of ways for us and will help SPinvest's investment club to have more of a community vibe around it. Anyways, all confirmed club members are members of the SPinvest community, all sub-accounts and @spinvest are mods and silverstackeruk is the admin. After it is back up and running, i will write another more detailed post about this and explain a few things with screenshots. Exciting stuff!!
---
Possible SPI token split?
I have said on and off that in an effort to kill 2 birds with 1 stone, a token split would be something that will come up. The true value of the SPI token is nearing 1.20 quickly but we are still a long way from having issued 75,000 tokens. This means the real value will be more than the sale price which would open the doors to arbitrage trading on the SE exchange.
Idea
The idea would be to bring the SPI token sale price back down to 1 STEEM by splitting the token. Right now each SPI token is issued for 1.20 STEEM meaning from launch tokens are up 20% so we issue 1/5th more tokens. This means if you own 100 SPI tokens worth 1.2 STEEM each before the split, after the split, you will own 120 SPI tokens worth 1 STEEM each. Why? i here you ask, let me explain.
Bird 1
Issuing 1 million tokens is a monster task and with sales slowing way down and the real value about to overtake the sale price its a perfect time to do it if we are going to do it. A split today would add around 12,000 new SPI tokens into circulation and push us just past the 75,000 issued mark and on our way to the to the 100,000 issued target.

Bird 2
Bringing the token sale price back down to 1 STEEM might encourage more users to invest. I honestly think that we will issue more tokens by selling them for 1 STEEM. Current investors that bought in for 1 STEEM can take profits and reset their investment having already locked in 20% profit for 6 months.

---
Steem-engine exchange sales
The spinvest account is only doing a few STEEM in token sales a week on the steem-engine exchange. The volume is still about the same at around 500-1000 STEEM per week but instead of that 500-1000 STEEM going into new tokens being issued, it goes to the seller that buys SPI tokens for 1.20 STEEM and then sells them on the exchange for 1.21999 STEEMP. I understand a big sell-off are a one-time thing but it's consistent. For this reason, i have canceled the sell order on the SE exchange and new tokens can only be bought directly from @spinvest. If we are not issuing new tokens, we are not providing a support wall and it'll be interesting to see how the SPI tokens fairs in an open market for a few weeks.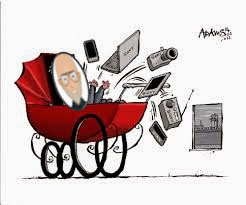 ---
Beneficiaries are coming 2020
This is currently at the stage of still being thought with no action taken yet. When set up, it will allow anyone to make SPinvest a beneficiary to receive a percentage of their post payouts in SPI tokens. I have given it some thought and think that we could aim for launching this by next month. Ideally, i will create a new account that is used only for receiving beneficiary payments. Having a dedicated account will help with tracking and will result in less missed transactions. It'll not be hard to set up and payouts would be issued weekly. I'll be leaving more updates about this as we get closer to launching it.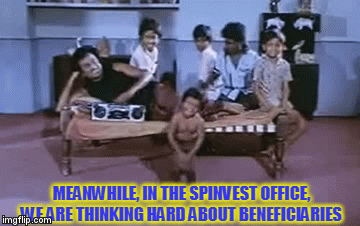 ---
SPinvest great Treasure HUNT
The first SPinvest treasure hunt post ended with 47 RESTEEMS which was only 3 away from our target of 50, not too bad, not too bad at all. The second challenge has been released and can found by clicking here, all you have to do this week is tell Caption Mr. SP Invest a belly-busting joke to get this weeks letter.

---
Side Note
Our voting admin @conradsupreb is taking some time off to go traveling over the holidays so i will be running @spinvest-votes for the next few weeks. I think he will wrap the vote he started last week for the Steem Monsters investment and then I'll release the next.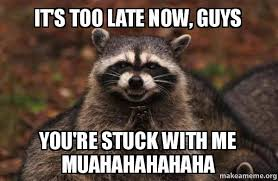 for a few weeks anyways.


Below are steemconnect hotlinks that allow investor's to buy SPI tokens directly from @spinvest. Each token is currently priced at 1.20 STEEM and beside each link is the true STEEM cost to reduce confusion. You can also send any amount directly to @spinvest and i will issue you SPI tokens to 2 decimal places for the value of STEEM to send. All tokens bought directly will be sent to investors SE wallets within 24 hours but most likely much sooner.
.
5 SPI tokens - 6 STEEM
.
10 SPI tokens - 12 STEEM
.
25 SPI tokens - 30 STEEM
.
50 SPI tokens - 60 STEEM
.
100 SPI tokens - 120 STEEM
.
250 SPI tokens - 300 STEEM
.
500 SPI tokens - 600 STEEM
.
1000 SPI tokens - 1200 STEEM
.
2500 SPI tokens - 3000 STEEM




| Information | URL Link |
| --- | --- |
| SteemPower Investments Introduction Post | Click HERE |
| SteemPower Investments Club Partnership Agreement | Click HERE |
| How to become a club member | Click HERE |
| How to convert SE tokens into SPI tokens | Click HERE |
| Join the SPI club Discord server | Click HERE |
| Join the SPI curation trail | Click HERE |
| What's best for the SPI Club? Centralized vs Decentralized | Click HERE |
| SPI tokens 95% buy back guarantee | Click HERE |
| SPI Club monthly Fiat to SPI token group buy | Click HERE |
| | |
| | |


All questions are welcome, please ask in the comments below

---
---