Spinvest's weekly earnings and holdings report | Year 03 | Week 45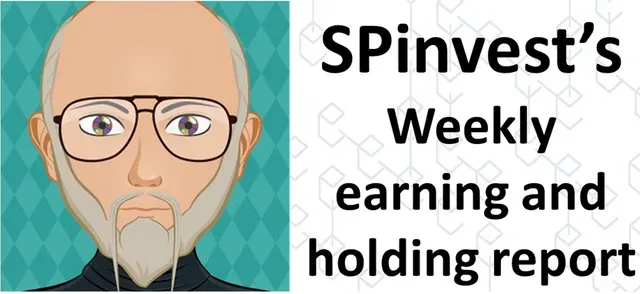 Hello, SPIer's. Today is Sunday and we end the SPI week with our weekly dividend payment this evening and every Sunday at 21.00 GMT.
What is SPI?
SPI tokens are growth investment tokens that pay a weekly dividend. They have been circulating for over 2 years, on STEEMHIVE. Mostly sold for 1 HIVE, each token today is worth over 4 times its HIVE issue value and 12x its dollar value. On top of that, token holders receive roughly 8% more SPI's every year from weekly dividends. We raised $13k from issuing SPI tokens for the first year which has been used to grow a diverse portfolio of investments, many of which provide streams of passive incomes. SPI tokens are part ownership of all SPinvest tokens/accounts, assets and income. The price of each SPI token is its liquidation value as SPI tokens are 100% backed by holdings. Handcapped to roughly 94,000, no more can be minted are issued. Adding, hold and compounding has us on the road to major growth and these tokens are still growing in value.
SPI tokens are part ownership in an actively managed fund. We have our hands in over 20 investments with the lion share being HIVE, BTC & ETH. We dont FOMO are chase pipe dreams. Tried and tested works best and is safest. Our motto is "Get rich slowly" and compounding down on sound investments is our game. You should invest in SPI tokens with the mindset of not selling for 3-5 years minimum. Let's have a look at this week's on-chain HIVE earnings.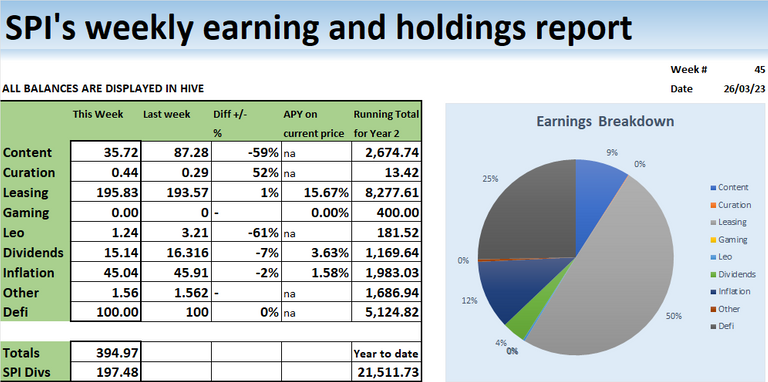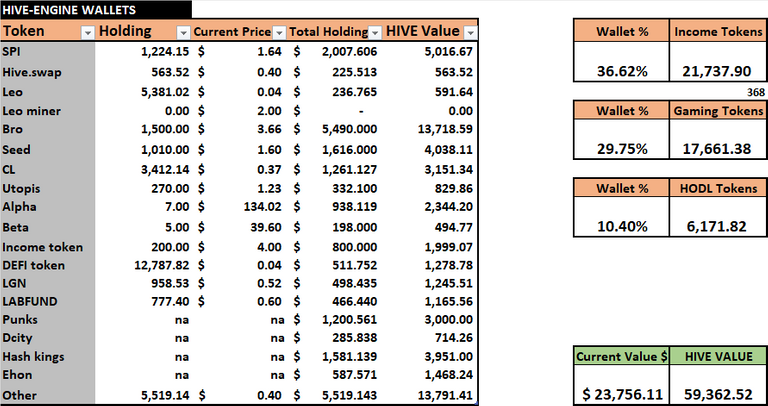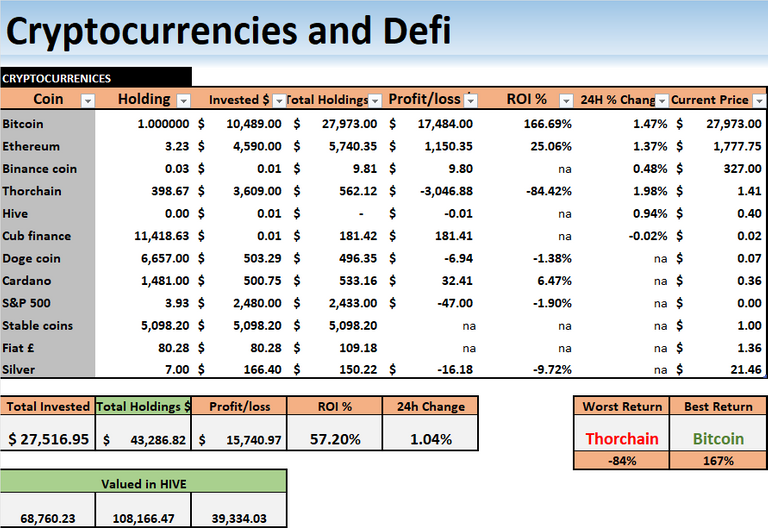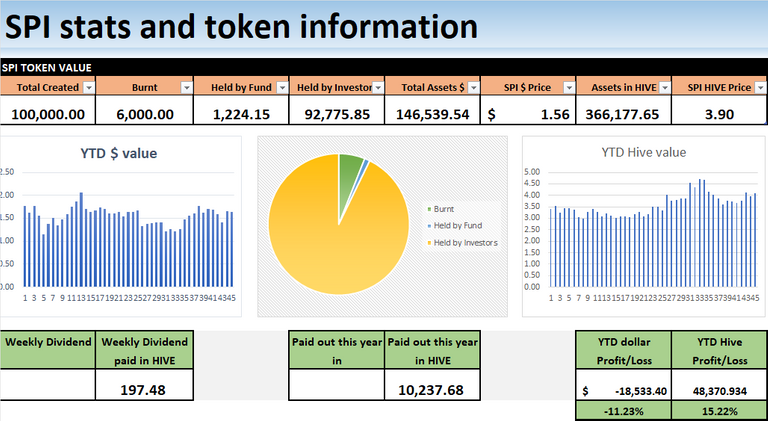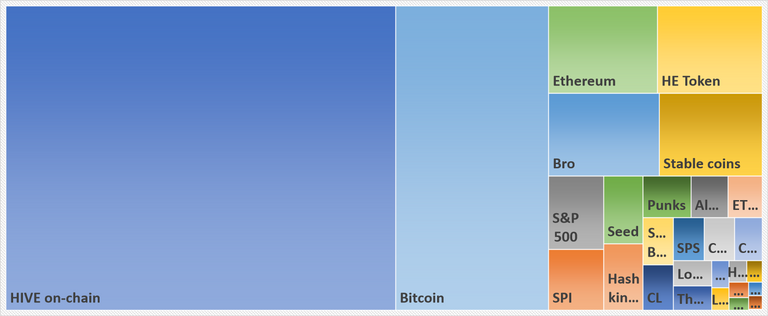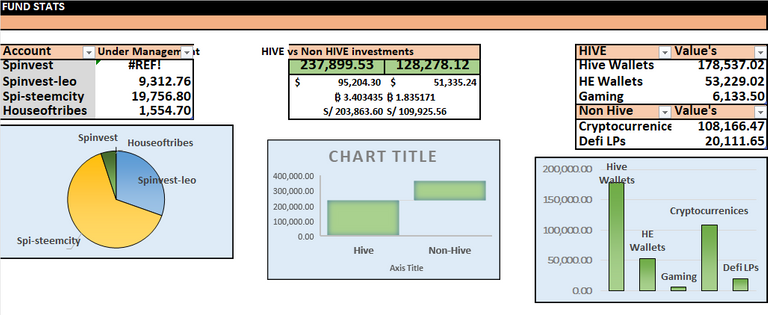 This week has been good, i am going to write up a full report like normal because i think most people just look at the charts and get what they need from that plus i have started worked on the year 4 SPI report sheet and im kinda in the mood for that instead of writing, haha.
This weeks highlights are
Put another $900 into the SP500
Bought $500 of ADA
Bought $500 of DOGE
Converted 500 BUSD into HIVE and bought back SPI tokens
This week i will buy another $500 of each ADA and DOGE. I am on the wall to buy us into Arbitrum (new poly) blockchain for $1000 but i might split that into 4 weeks of $250.
Dividends were not sent out the evening, sorry guys the clocks have changed and its threw me off my routine. Next week we will have double dividends, sorry about this folks.
What that all said, thanks for checking out the numbers and wish you a great week.

---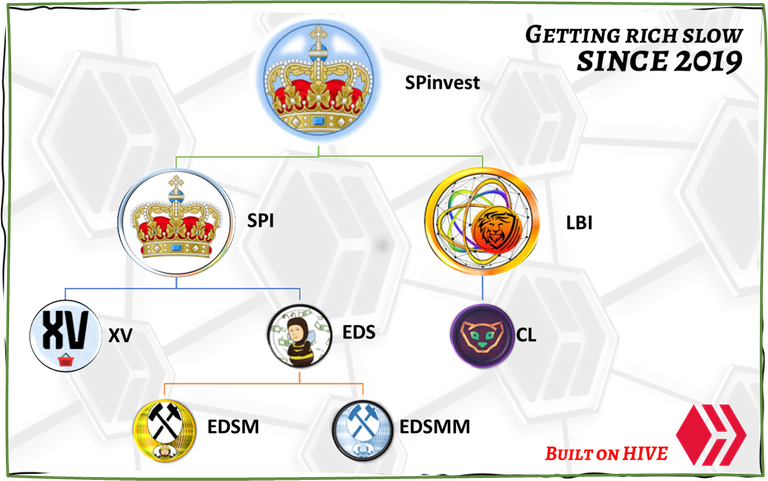 Stay up to date with investments, fund stats and find out more about SPinvest in our discord server

Thank you for taking the time to read through this weeks SPI earnings and holding report. We post every Sunday to keep our investors up to date so please follow the account if you would like to track our progress.
---
---