Proof of Access: Step By Step Video & Call to Action!

---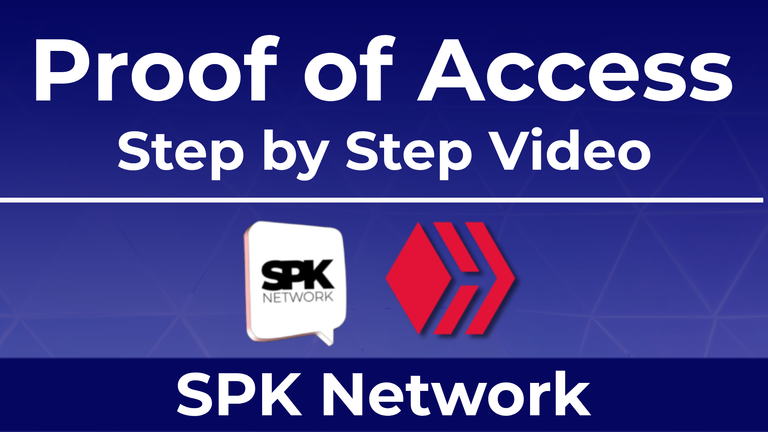 ---
Hey everyone!
Here's @eddiespino with an important update. In this video, you will find the steps on how to Proof of Access process works using the 3Speak Desktop app and the spk.tv website. We are still working on how to make everything more smooth and faster, but it's finally ready to test.
To test it, follow these steps:
Download and install the Desktop App: https://github.com/spknetwork/3Speak-app/releases/tag/v0.2.4

Run the desktop app and log in using your Hive account and your private posting key. If you are stuck, follow the instructions on the video. You can use a test account for this.

Go to settings and click Proof of Access, then click "Start Proof of Access".
Go to the new content or new video section and pin a video. To pin a video, open it and click on the "Download to IPFS Node" button.
Note: Depending on the size of the videos, they may take up to 30 or 40 minutes to sync.

To see the pinned videos click on settings, then "Pins". Here you can see the progress of the pins.

After giving the videos time to sync, click on "view" and copy the CID that starts with the letter Q.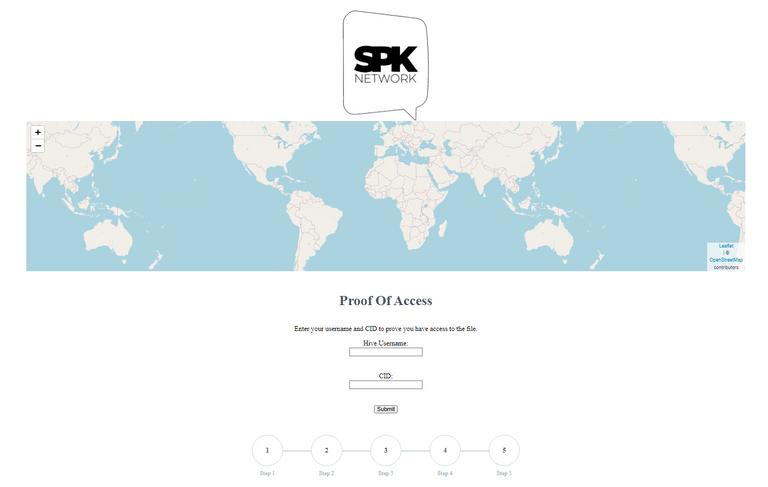 Enter your Hive username and paste the CID you copied on the app. Example: "QmThnci6tdLRkBz1mKas4kahWNNhpPMDbHpV3mw4CBnZhF". If it's successful, you should see this: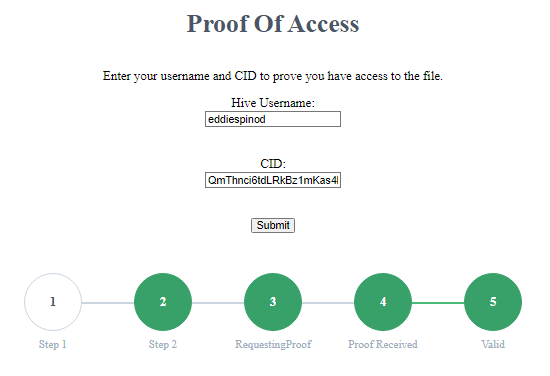 If the proof is invalid, ensure you have pinned the video correctly and given it enough time to sync. As I've said, this will depend on the size of the video, and it can take 10, 20, or even 30 minutes.
You've done it!
You can go ahead and pin more videos and test them. Remember to give them time to sync.

Proof of Access can be stopped with the same button, be aware when you start it again, you will need to give it time to sync. If this happens, just keep the app open and eventually it will sync.
Call to Action!
Record and upload a video to 3Speak.tv showing this process.

Share your feedback and any question you may have.

As you will have to give time for the pinned videos to sync, you can edit the time you are waiting. If you use OBS, you can use the pause recording option.

Use the #proofofaccess and #spknetwork tags.

Share on Twitter and other social media.

We will be upvoting the best videos.
---
For more information about Proof of Access, you can read this post by @nathansenn: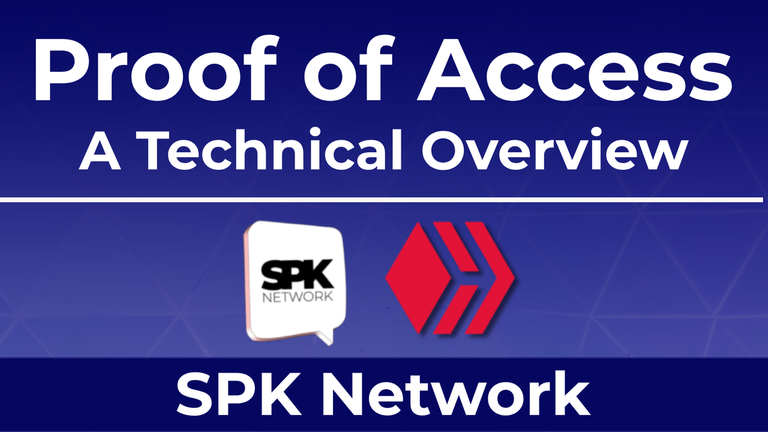 Proof of Access: A Technical Overview
We also invite you to check the Proof of Access Linktree: https://linktr.ee/proofofaccess
---
About the SPK Network:
The SPK Network is a decentralized Web 3.0 protocol that rewards value creators and infrastructure providers appropriately and autonomously by distributing reward tokens so that every user, creator, and platform can earn rewards on a level playing field.
---
▶️ 3Speak
---
---