SPK Network | Breakaway Communities, Creators Tokens and NFT-Backed Memes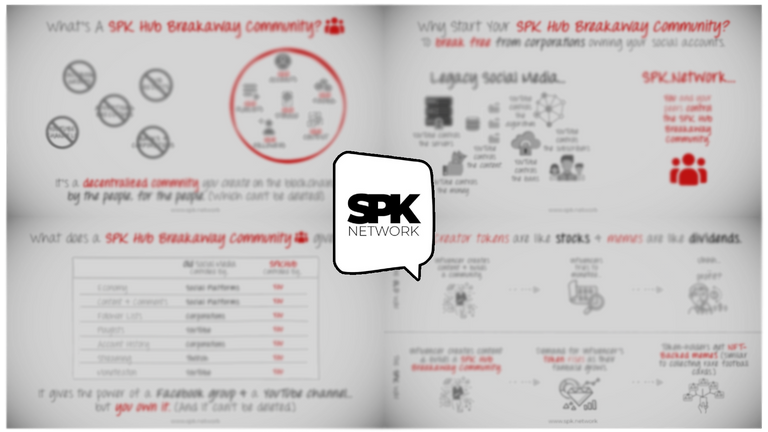 ---
Hello everyone! We are very happy that the proposal was funded very quickly! Today we want to share more details about the SPK Network. Let's start!
The first image we have is for Breakway Communities. These are decentralized communities that are created in the blockchain. They cannot be deleted and are controlled by the same people within the community. All the content, storage, playlists, and more are yours.
The second image gives us great reasons to separate your community from centralized corporations and start building it in SPK Network, where you own your social accounts. Then you will see a table comparing traditional social media vs. the SPK Network. You will notice you'll have the same features, but all of them will be controlled by you.
And finally, we share an illustration that makes a quick comparison between the old monetization system and how influencers or community owners will be able to monetize using the features of the SPK Network.
---
Here are the illustrations: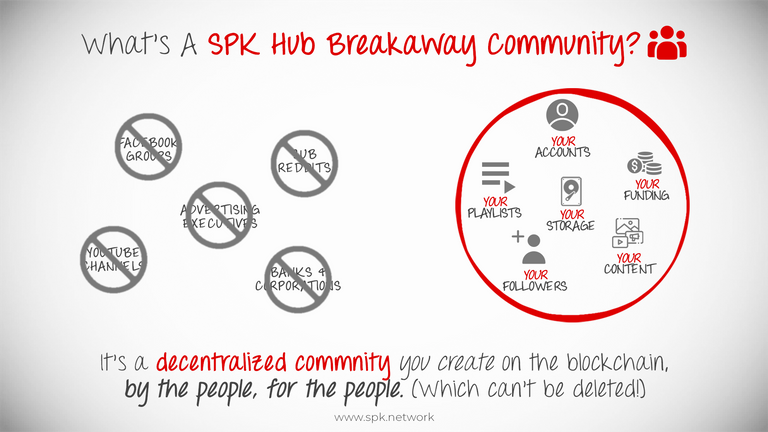 What is a SPK Hub Breakaway Community?
---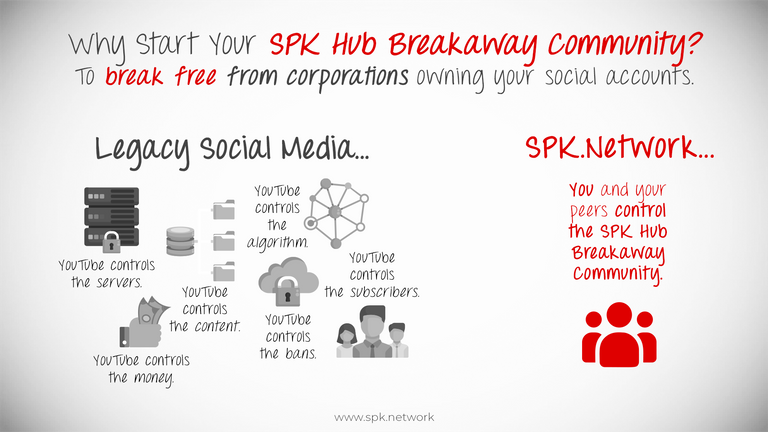 Why start your SPK Hub Breakaway Community?
---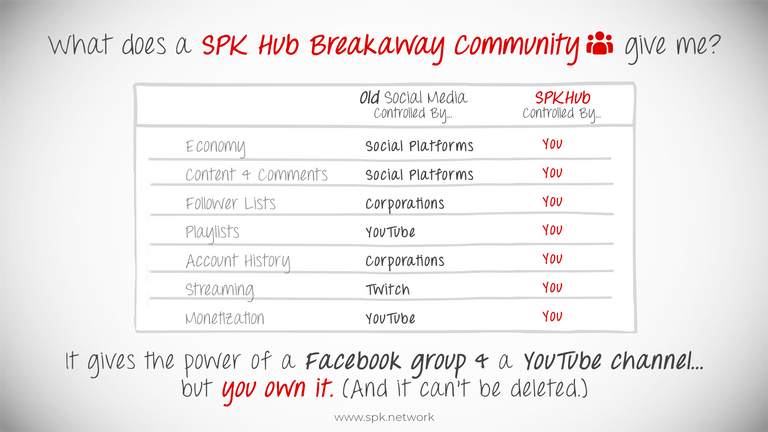 What does a SPK Hub Breakaway Community give me?
---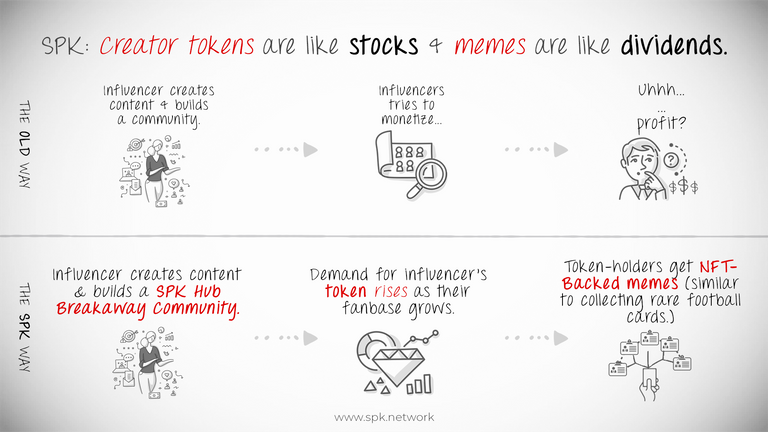 SPK Creator tokens are like stocks & memes are like dividends.
---
All Illustrations: 1 - 2 - 3 - 4 - 5 - 6, 7 and 8 by @ryzeonline.
More info about the SPK Network:
The SPK Network is a decentralized Web 3.0 protocol that rewards value creators and infrastructure providers appropriately and autonomously by distributing reward tokens in such a way that every user, creator, and platform, will be able to earn rewards on a level playing field.
---
First app on the SPK Network:
---
---