SPK Network | Liquidity Pools & Miners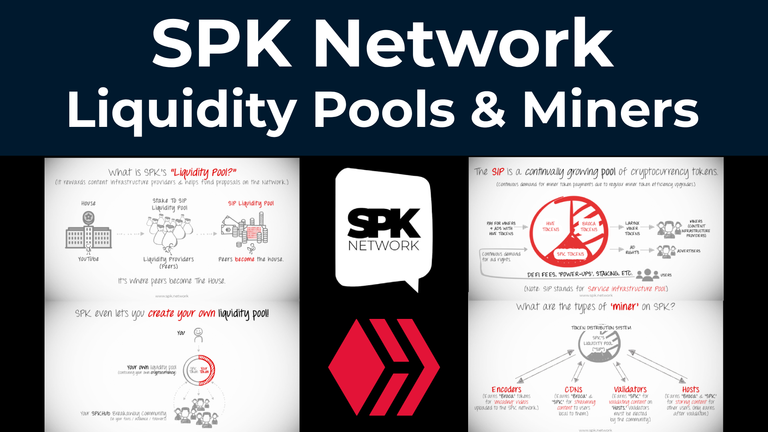 ---
Hello again! We are back with more images about the SPK Network. This time we want to share more details about the Liquidity Pools and Miners. These are very interesting topics and are going to be a huge part of the network.
First, we have an image that explains what is a SPK Network Liquidity Pool: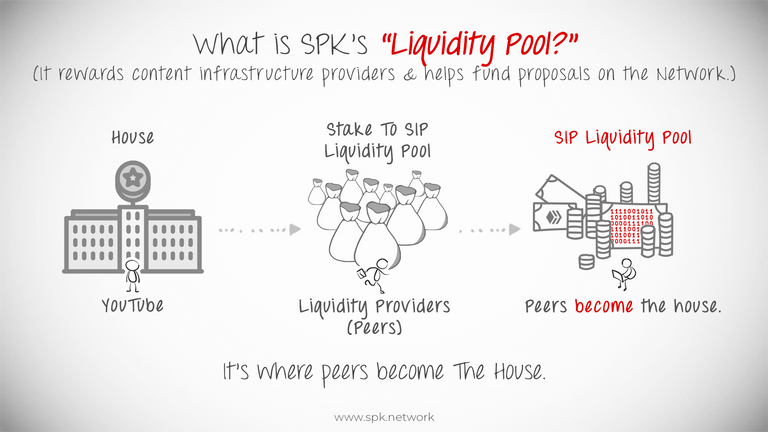 ---
In the next image, we can see how the SIP (Service Infrastructure Pool) can grow with cryptocurrency tokens. DeFi will be a huge part of this.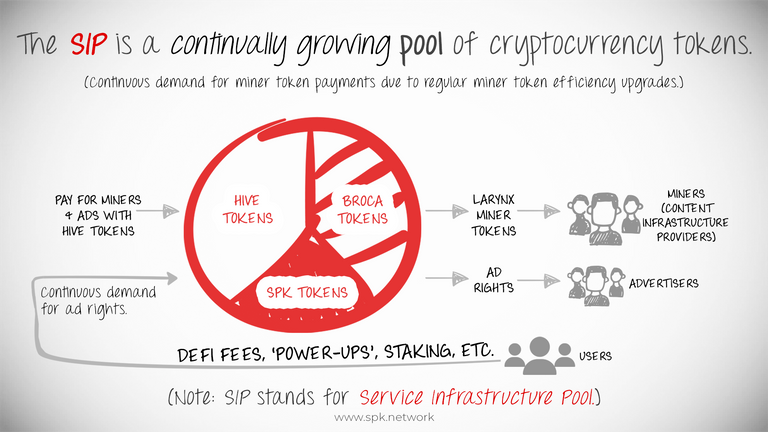 ---
You will have the option to create your liquidity pool with your tokens, allowing you to reward your community. The SPK Network will have Breakaway Communities.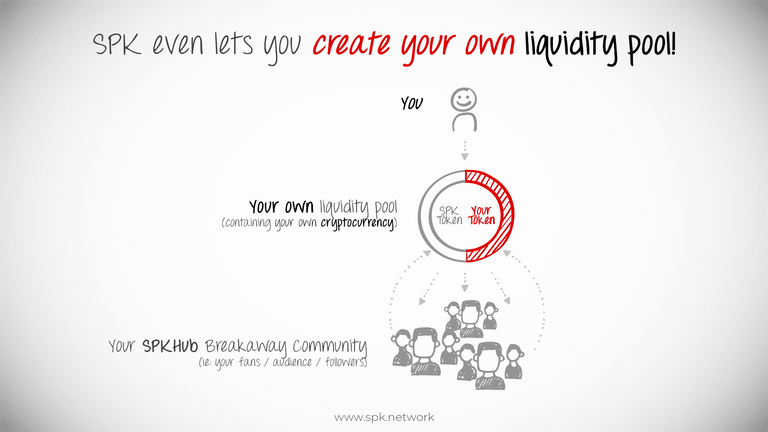 ---
Last but not least, we have the different types of miners that can be earned by Encoders, CDNs, Validators, and Hosts.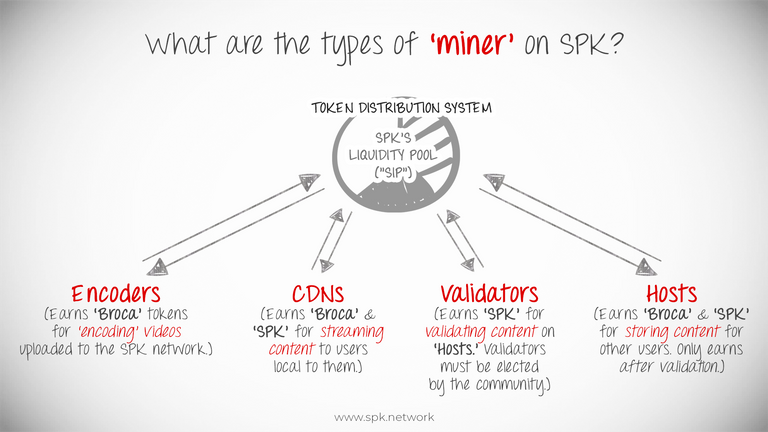 ---
Here you can check the previous posts: 1 - 2 - 3 - 4 - 5 - 6, 7, 8 - 9, 10, 11, 12.
Illustrations made by @ryzeonline.
---
More info about the SPK Network:
The SPK Network is a decentralized Web 3.0 protocol that rewards value creators and infrastructure providers appropriately and autonomously by distributing reward tokens in such a way that every user, creator, and platform, will be able to earn rewards on a level playing field.
---
First app on the SPK Network:
---
---