SPK Network | The future is decided by your vote on proposals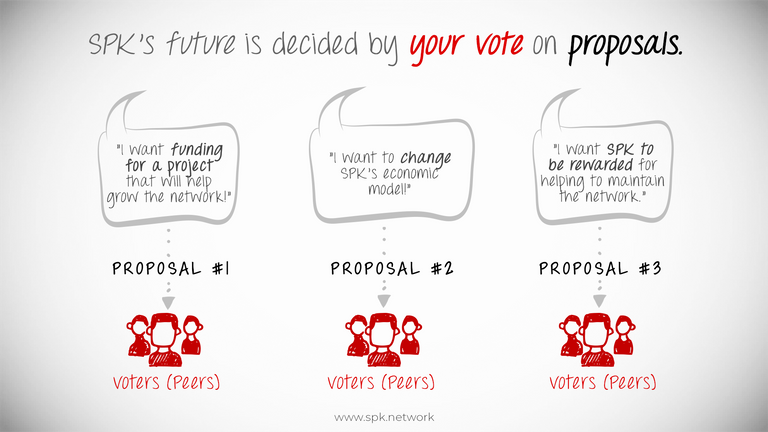 Illustration by @ryzeonline
---
Fourth imade is about proposals.
The SPK Network is a community project. There will be a proposal system where the community can vote and chose what is best for the network. Two types of proposals:
SPEAK power holders will decide which community proposals are funded.
And Hive Power holders, in a different proposal system, will decide the distribution of the unclaimed LARYNX Miner tokens.
You can read more about these proposals in sections 7 and 18 of the SPK Network Light Paper.
---
---
.chat/kjozqufo
Source of the video
---
More info about the SPK Network:
The SPK Network is a decentralized Web 3.0 protocol that rewards value creators and infrastructure providers appropriately and autonomously by distributing reward tokens in such a way that every user, creator, and platform, will be able to earn rewards on a level playing field.
---
First app on the SPK Network:
---
---