Free NFTs up for grabs – everyone can win sometimes
Hello Oneuppers, Summoners, Buskers, Hashfarmers, Waterbarons and Seed Barons!
This is the official price draw for last weeks giveaway post. Actually it is a bit older but I had stuff to deal with in real life so creating content on Hive was not my priority.
Lets see who did everything right and is worthy to be put on the wheel of names.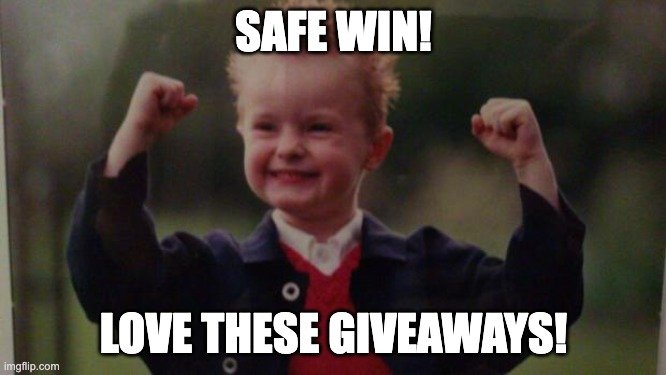 Following players did everything I asked for in my previous posts: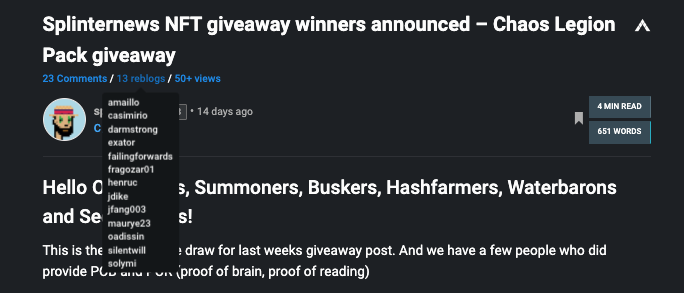 @amaillo @casimirio @darmstrong @exator @failingforwards @fragozar01 @henruc @jdike
@jfang003 @maurye23 @oadissin @silentwill and my main account @solymi which will be excluded of course.
Now let us see what is on the wheel: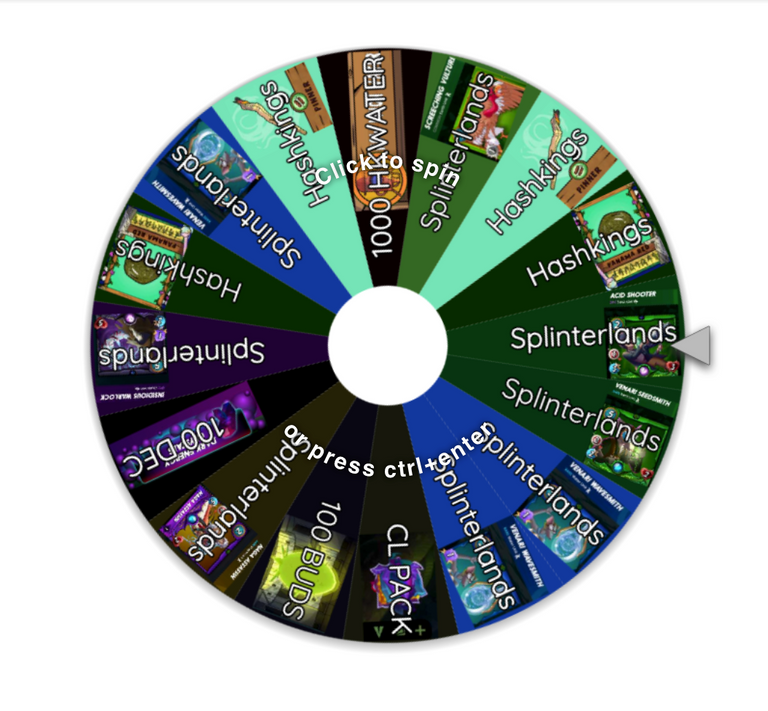 With 16 entries on the wheel we see that again everyone will be a winner who entered. I hope at some point this will turn around and there will be actual competition for the prizes.
So lets see who wins what shall we?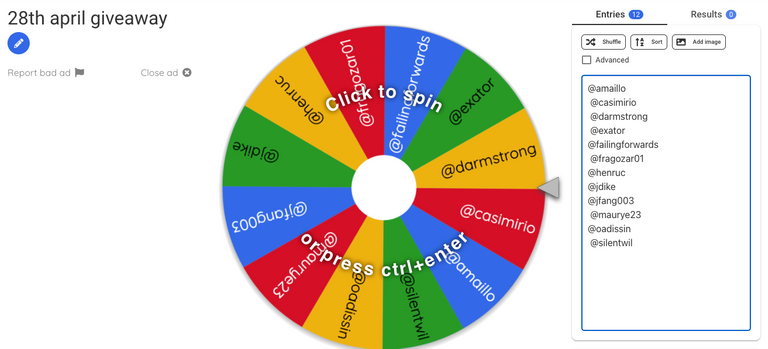 Everyone is on the wheel and lets go for our first winner: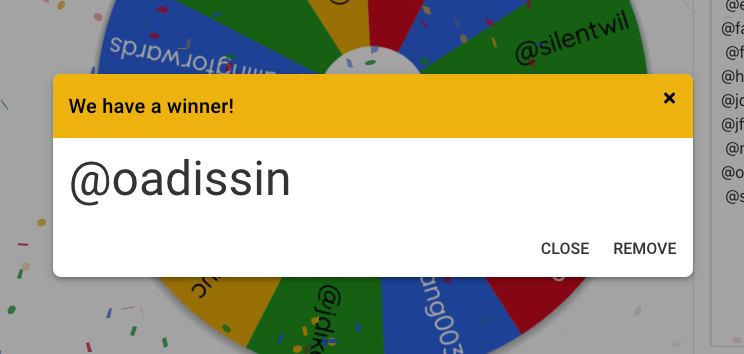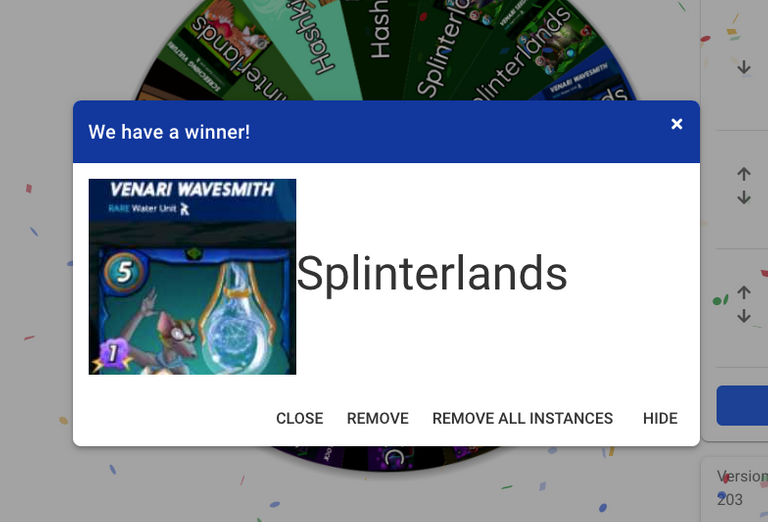 Congrats @oadissin you win a Venari Wavesmith from the Chaos Legion reward cards. This card is one of my favorites and I use it basically every time I play the water splinter
Next winner is: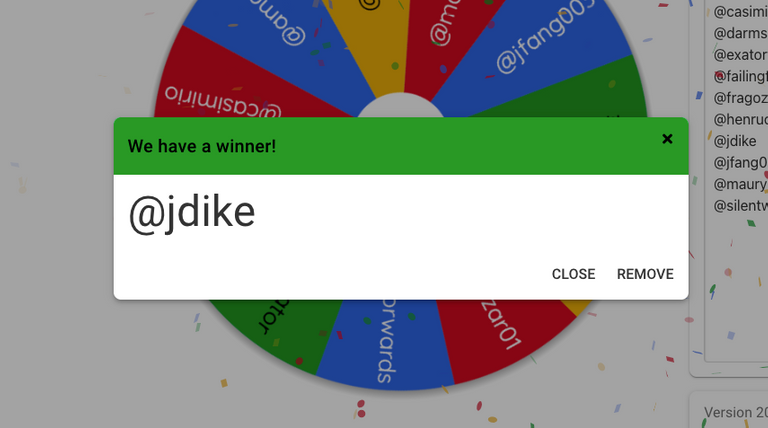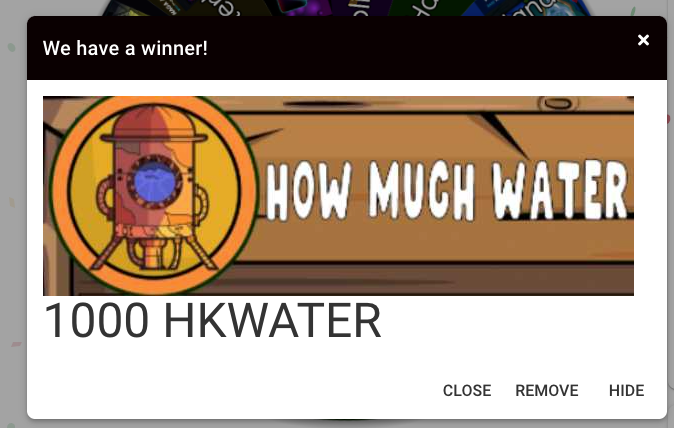 @jdike winning 1000 HKWATER tokens that can be used in HAshkings to water your plants. Congratulations.
Our next winner is @casimirio taking home a Venari Seedsmith, I hope you will put good use to it, congrats and have fun!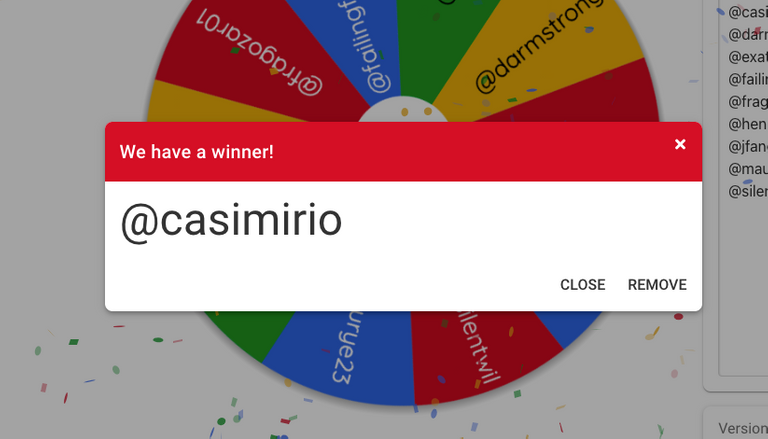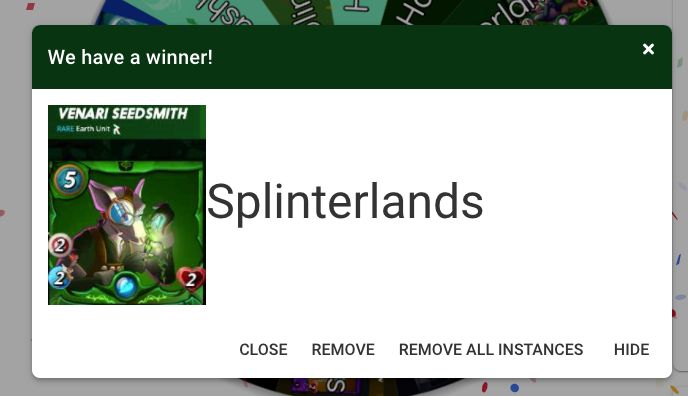 Our next winner is @fragozar01 winning 100 DEC lets hope you will find something to put it in. Enjoy your loot!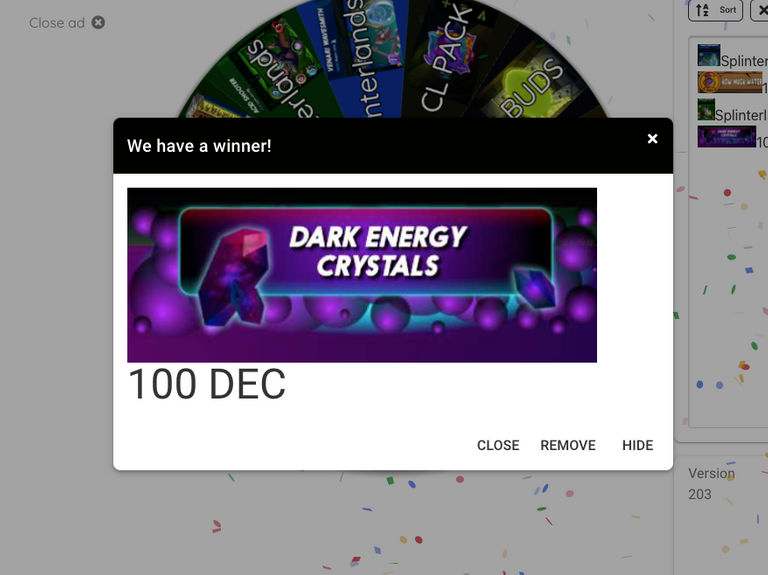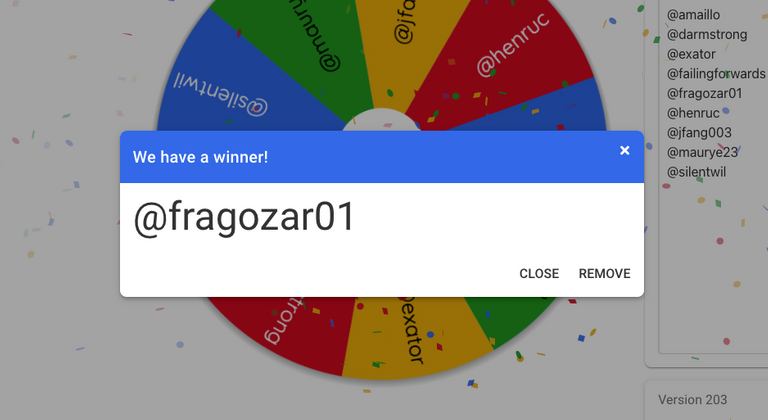 The next winner is @exator and your price is an Acid Shooter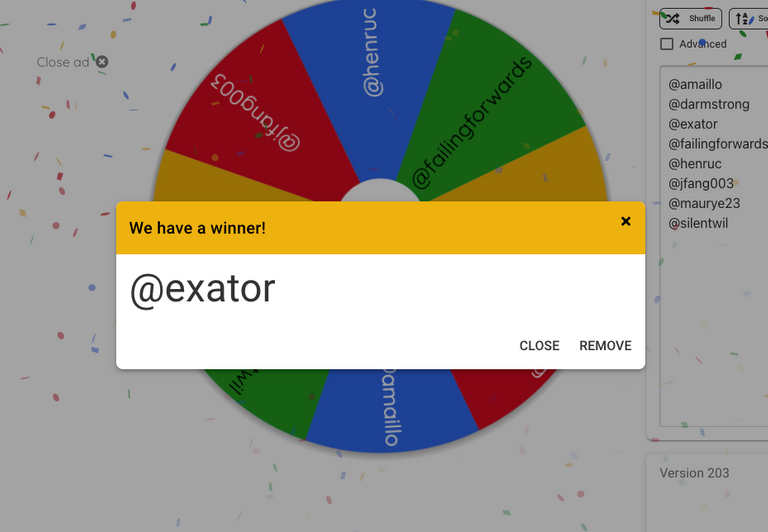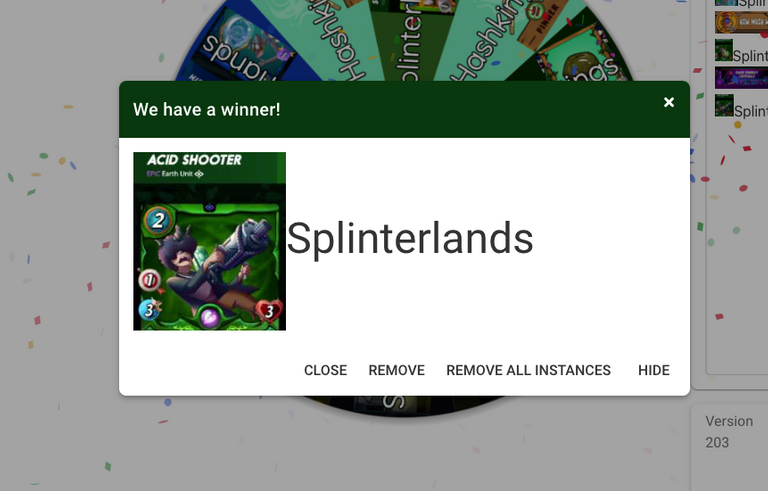 @amaillo wins the most wanted(maybe I am wrong here) Chaos Legion Pack!
Congratulations and I wish you luck when you open it and a big shaky shaky gold foil legendary.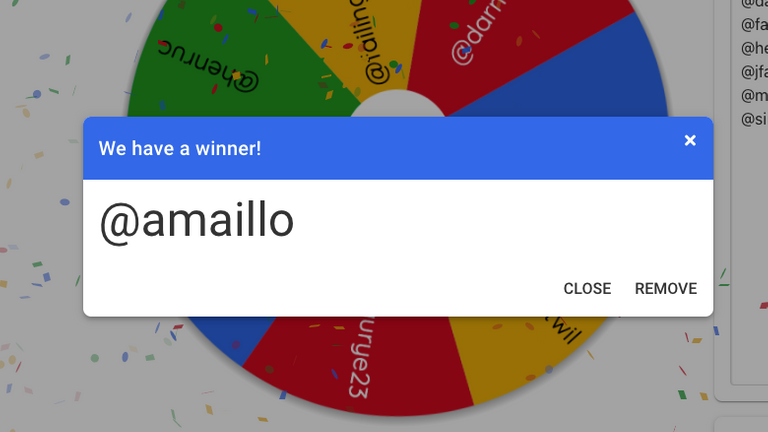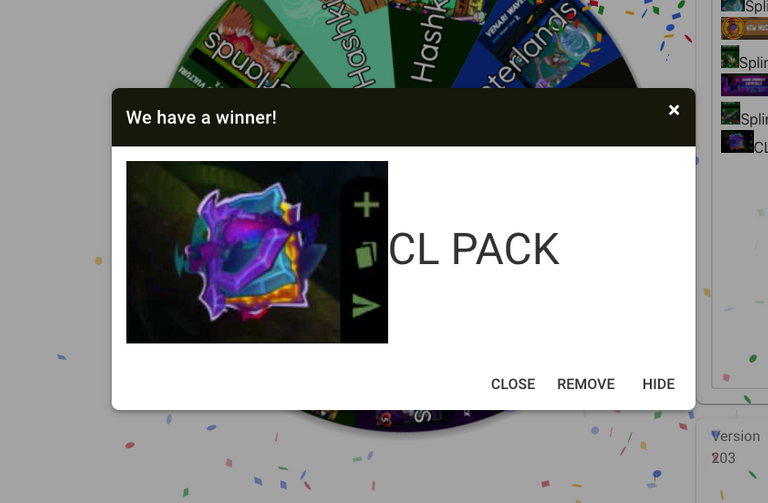 @failingforwards takes home a Panama Red seed for the Hashkings P2E game. Congrats and lets hope it will carry a lot of BUDS when you plant it.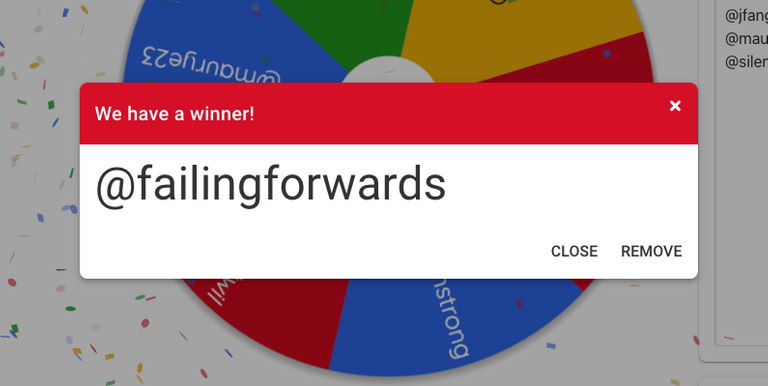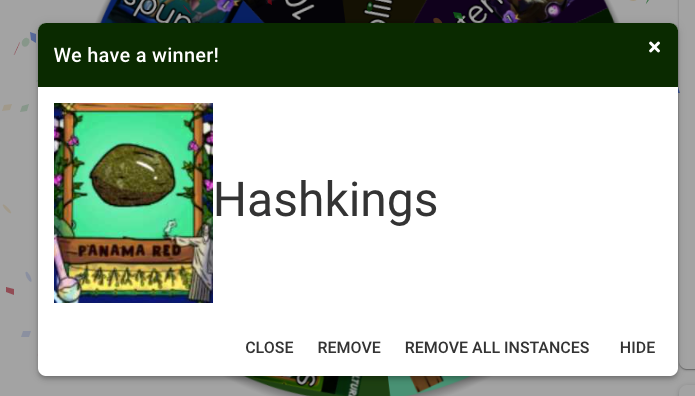 Congratulations to @henruc for winning a seed for the HAshkings game too! Lets hope it will carry amazing BUDS that make us go float through the Sooniverse.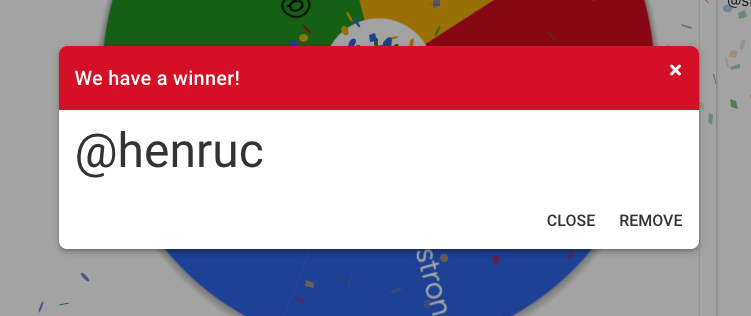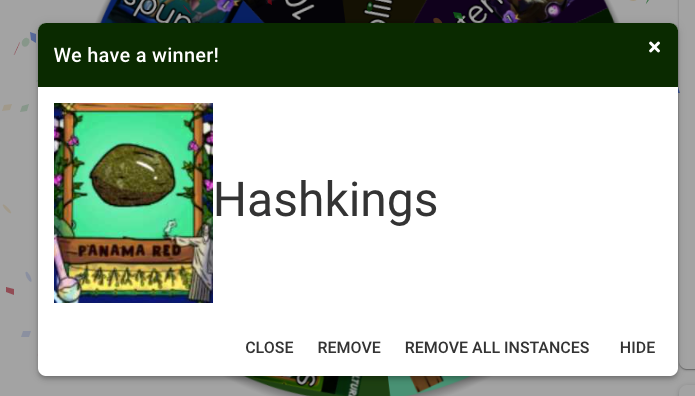 Our next winner is @silentwill and as you can see I wrote you name wrong on the wheel sorry for that :)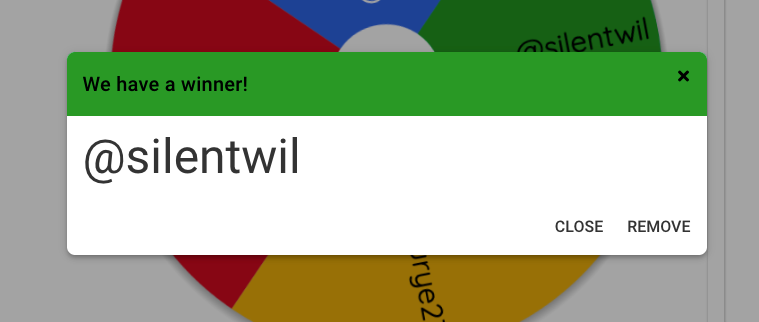 And here is your prize! Congrats to taking home the Insidious Warlock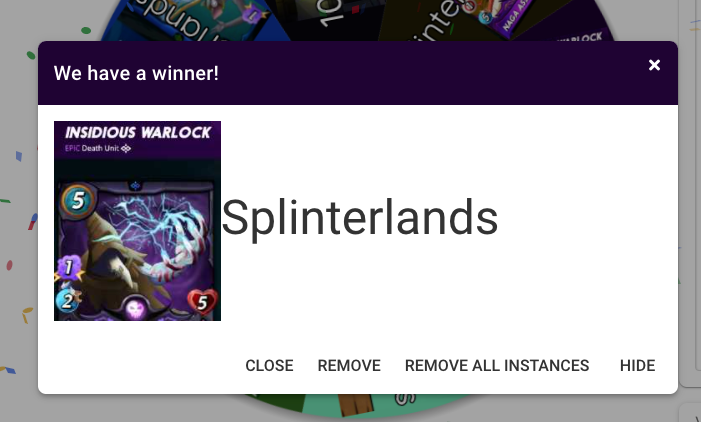 Only three more winners to go, I am happy since my eyes get a little sore from so much spinning. Our next winner is @jfang003 taking the prize of a Venari Wavesmith! Congratulations!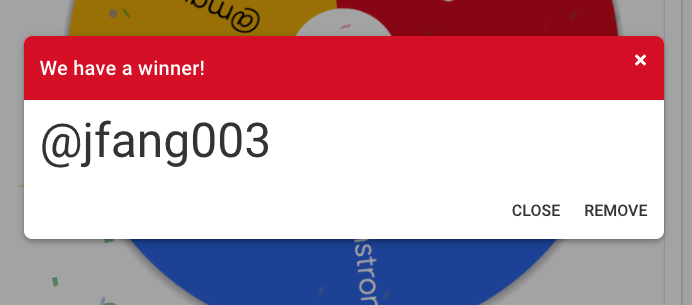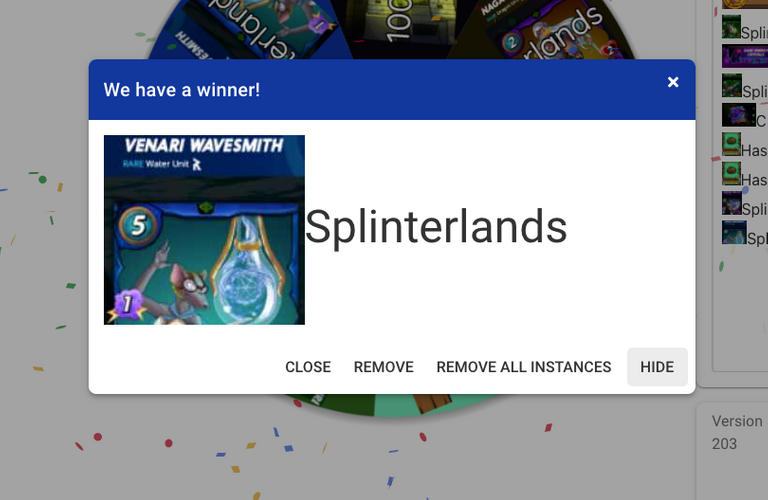 Two more to go! Lets go!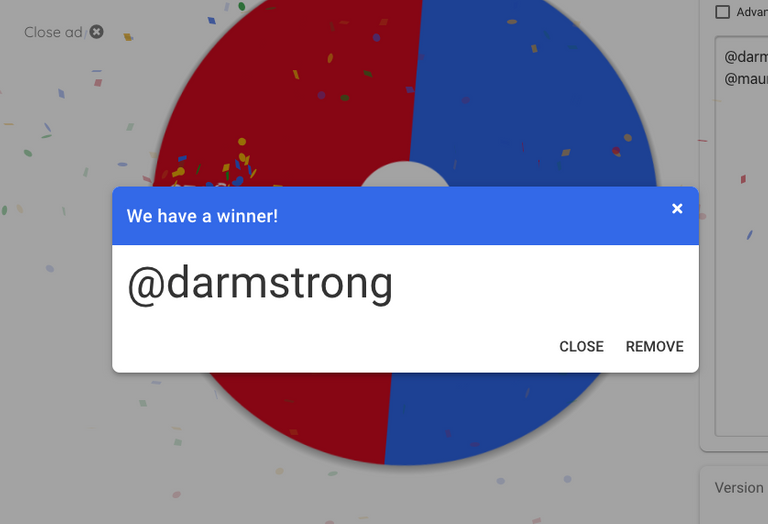 congrats to @darmstrong let's see your prize!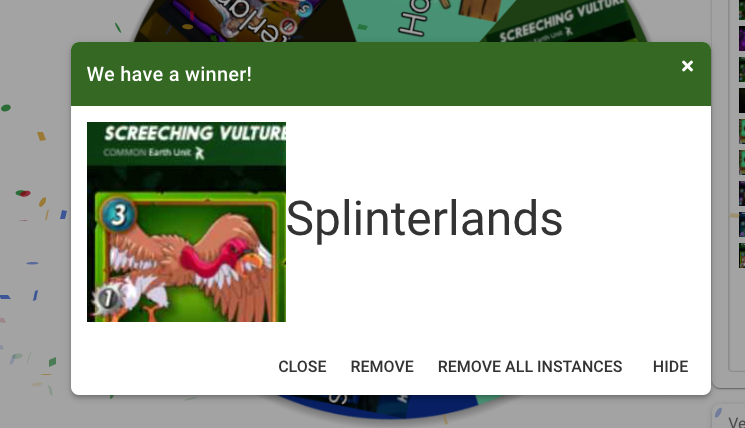 It is a Screeching Vulture and this one is exciting since it is already out of print for a while. Congrats!
Our last participant on the wheel is @maurye23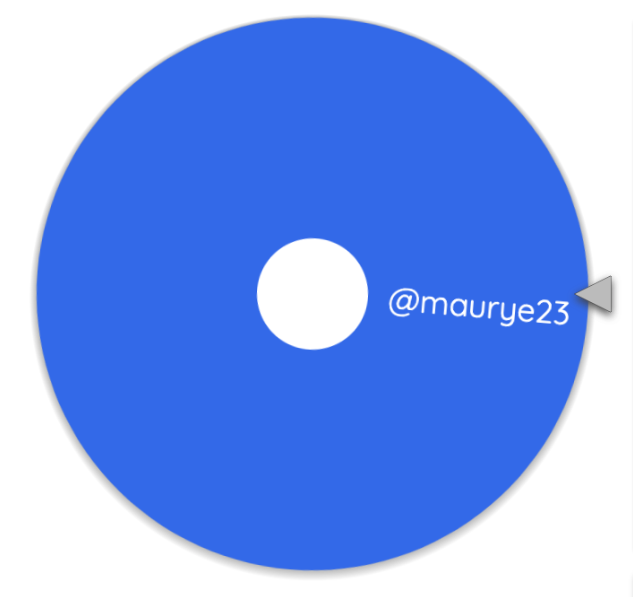 Congratulations on your prize which is 100 BUDS for the Hashkings game!
Spend them wisely! Or stake them for a nice 200% APR it is totally up to you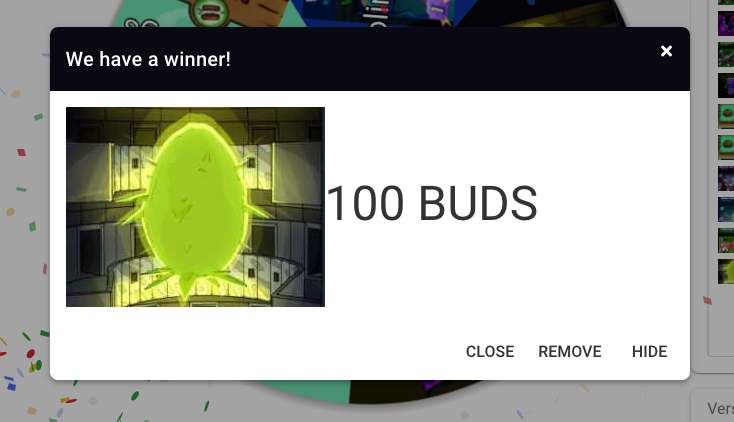 So this is the end of our giveaway and we still have a few prices on the wheel which will stay there for the next givaway! The winners will receive their winnings in the next 24 hours. Please be patient as I have som many things on my plate that there might be some small delays.
Stay tuned for the announcement and until then go and play to earn!
If you enjoyed my content feel free to share it with others I really appreciate your reblogs and also your upvotes of course.
Thanks a lot for reading, until next time!
Cheers
@Solymi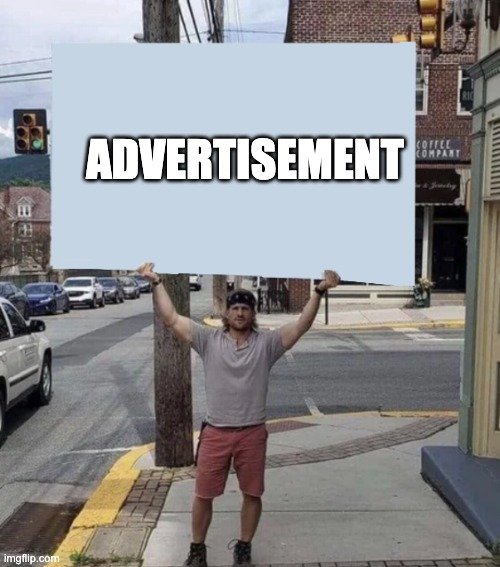 Did you know you can earn crypto for sending and reading emails? Try it now and experience the amazing effects it will have on your posts on HIVE! Read more about your potential earnings HERE



If you are not playing Splinterlands yet, you are missing out on amazing rewards in form of NFTs and crypto! Check out Splinterlands now!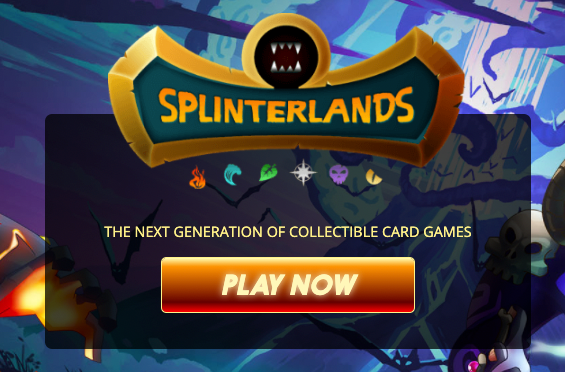 source SPLINTERLANDS
---
---