🌸 A Herb's Flowers, Silly Dad Time, & Beautiful Sunset! 🌇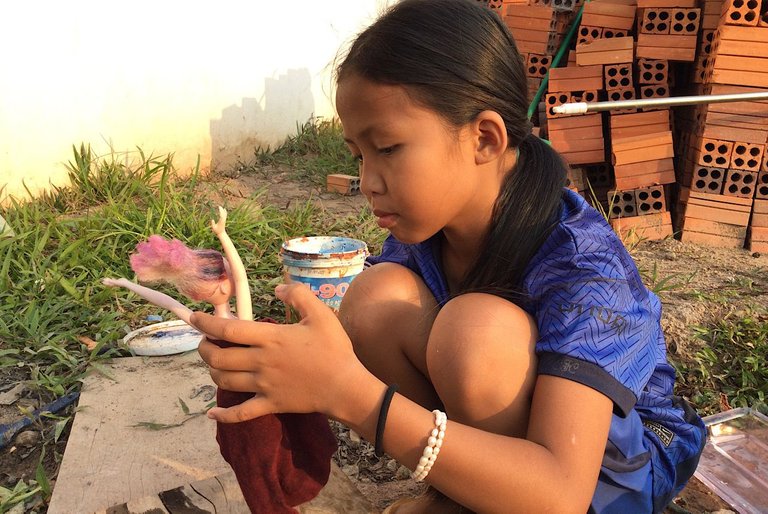 I want to share some stuff that I saw and did on Sunday. I'm sorry for not posting daily, it is because I got school and the big test is coming. It is also because I got lazy.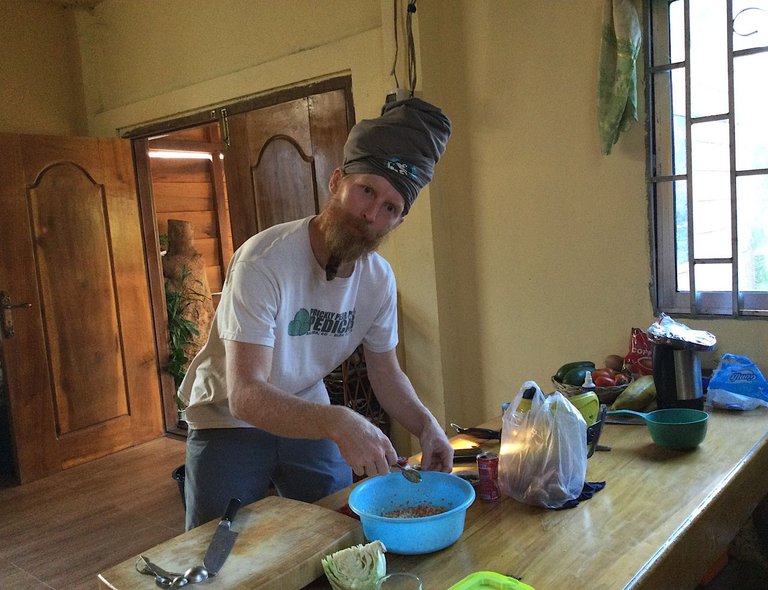 I think it is on Sunday that I took this picture. I think my dad was making a vegan burger. I told to stay still because he was moving too much and when he did. This is the picture I got. He always make silly faces so doing something funny.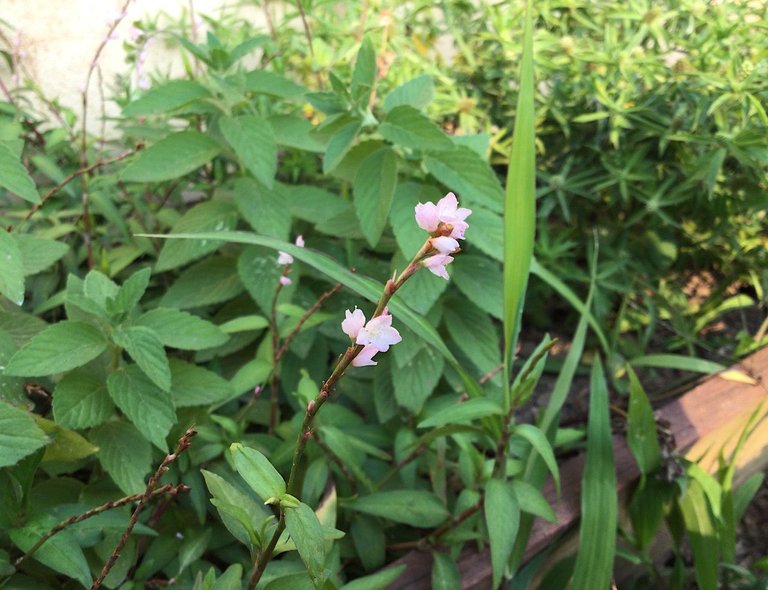 I bet a lot of people don't know what's this flowers are. They belong to a kind of herb. In Khmer we called the herb, Gi Pong Mo'an which mean Chicken Egg Herb. It is because most people eat it with chicken egg that almost turn into a chick.
This morning when the moon is still out, I saw the moon is bright red. I also took pictures of it but it is not clear and it is small. I took a picture of the sunset and it is beautiful. It is not red or anything but it looks like a color between yellow and orange.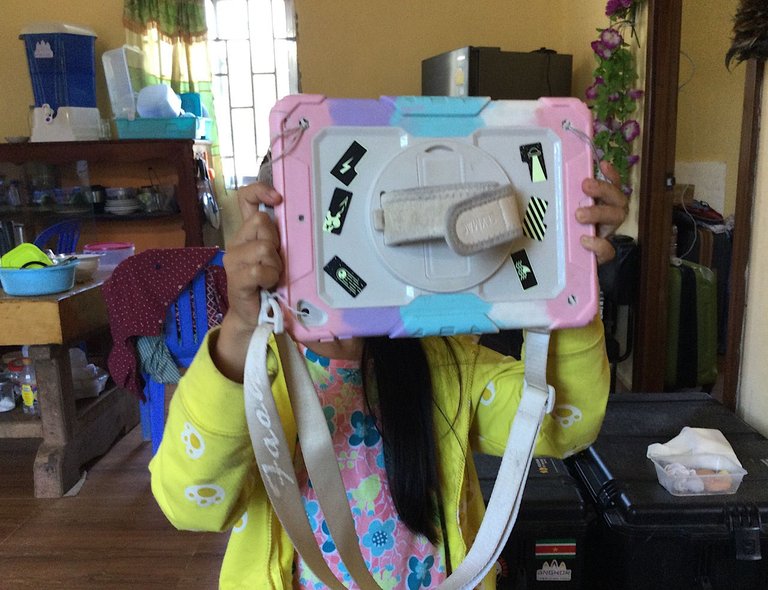 In this one my sister tried to take a picture of me but instead, I took a picture of her. Those stickers on her iPad are mine and she stole it from me. She didn't even ask me and I got it because my dad and my grandma bought me a laptop. That's the one I'm using right now.
---
---