🍅 Roselle, Okra, Tomatoes, & The Eclipse Moon! 🌝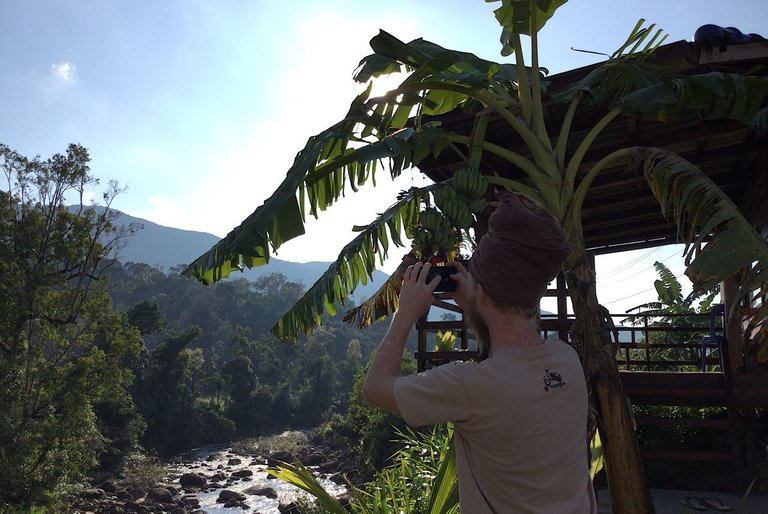 I want to share a post about my mom's plants like tomatoes, okra, roselle, and the moon eclipse. I only took the picture of the eclipse when it is in daytime but not in the night time.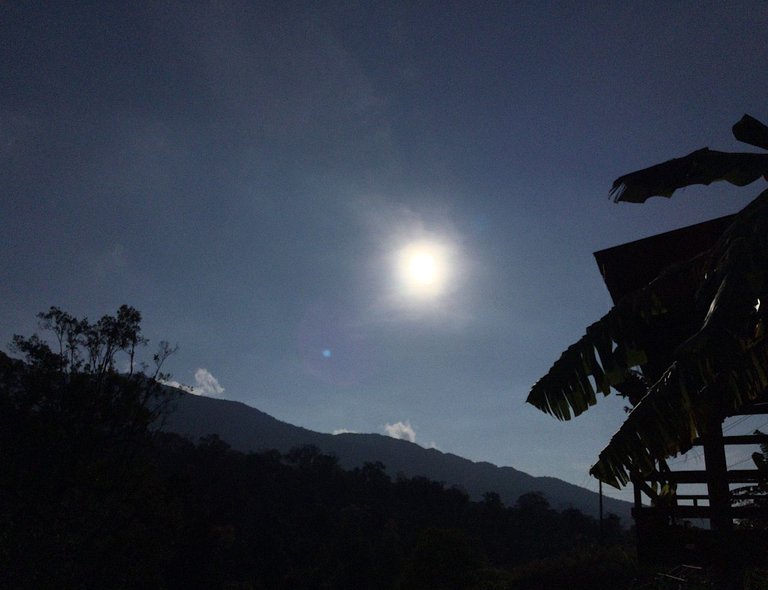 Today, my mom kept saying something about the moon eclipse. She said that it on 4pm but we waited until 4pm I saw it but it is so bright. There is a red one at night but I was a little too late so I didn't took any picture. It was so beautiful and I wish I took the picture and can share them you all.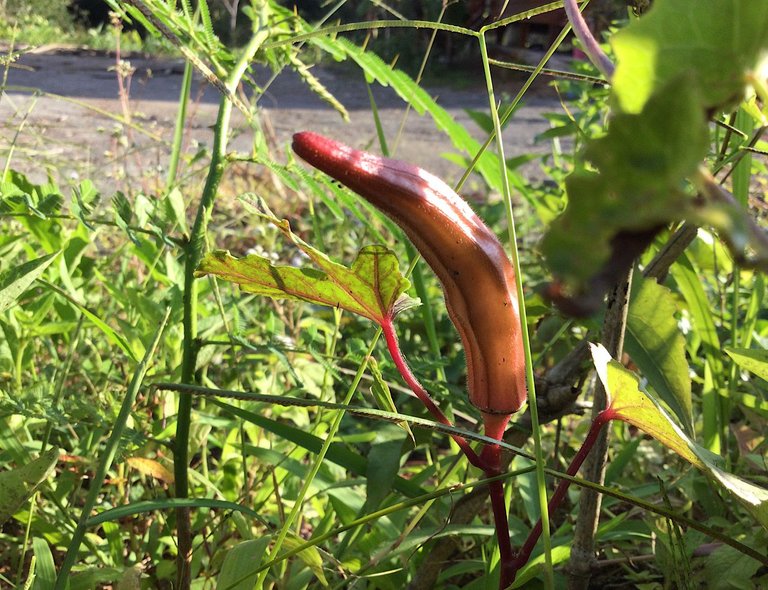 Before, my mom planted some plants but she forgot what they are so she just planted them and waited. Now, I know for sure that it is an okra. The dirt here are bad so it is very short. The okra is about as tall as the tree. There is no flowers and I don't even know if okra has flower but I think every plants does even mango.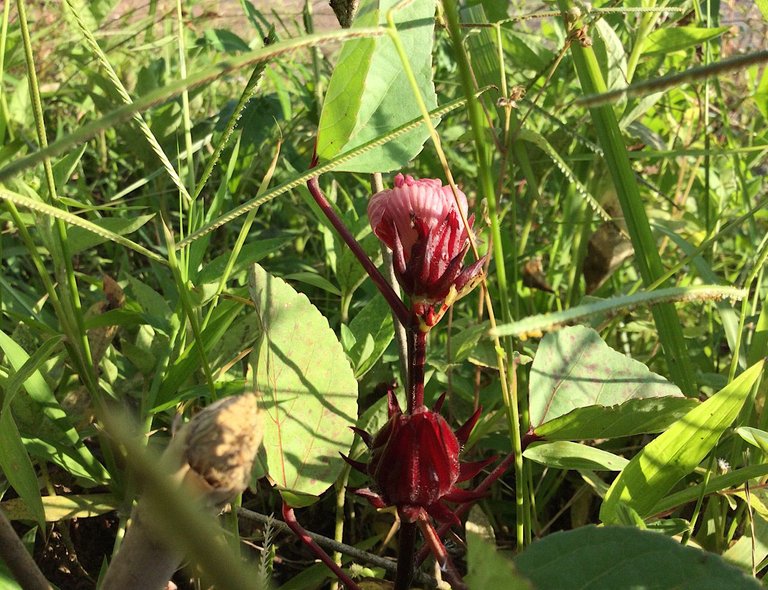 I forgot the name of this flower but I love this flower. Its fruits look like flowers but they are not. It is very sour and I love its juice too and added them with water and sugar so it won't be too sour. Its flower is very beautiful but I only saw bloom in the morning.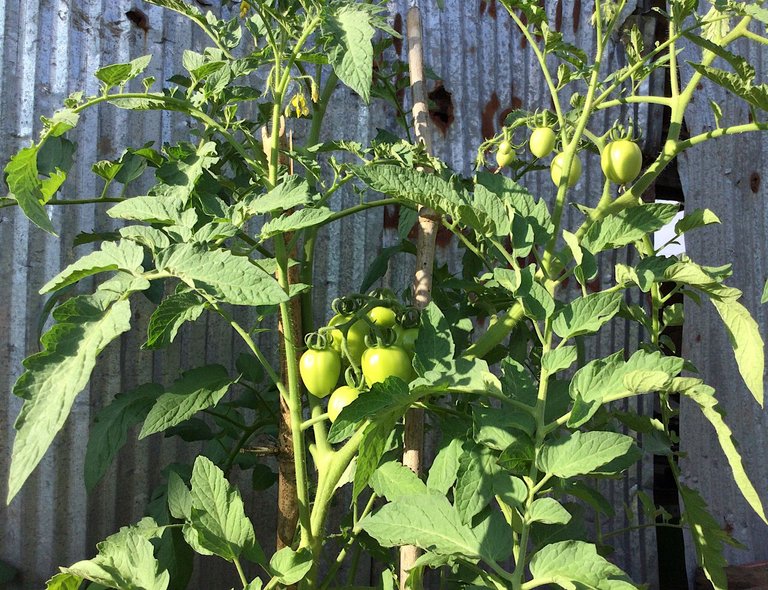 This is how my mom tomatoes plants come along. I took this picture and showed it to her and she said don't post about it because she was going to make a post about it soon. I told her that I don't have pictures to make a post and I got rent to pay. I did kept a kite spider for her and I didn't take of her idea. I just post about stuff that happened today or a picture from today.
---
---