A Caterpillar On Monkey-B's Head 🐛 A Butterfly & A Tiny Ladybug Too 🌳🦋🐞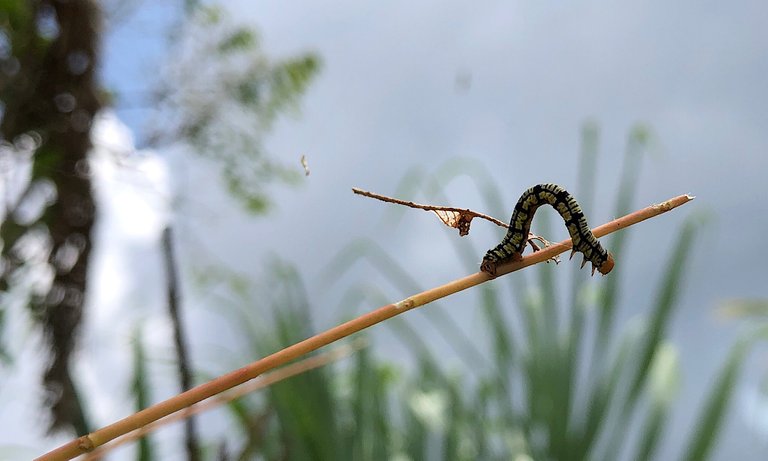 Hello all my friends! My little girl and I went hunting insects at a neighbor's garden. I sometimes look from my place and I see there are a lot insects and birds there.
Today there aren't many like before because they used poison to kill the grass. Before I arrived in the garden I saw so many caterpillars in the gooseberry tree, so I stopped to get some pictures of them.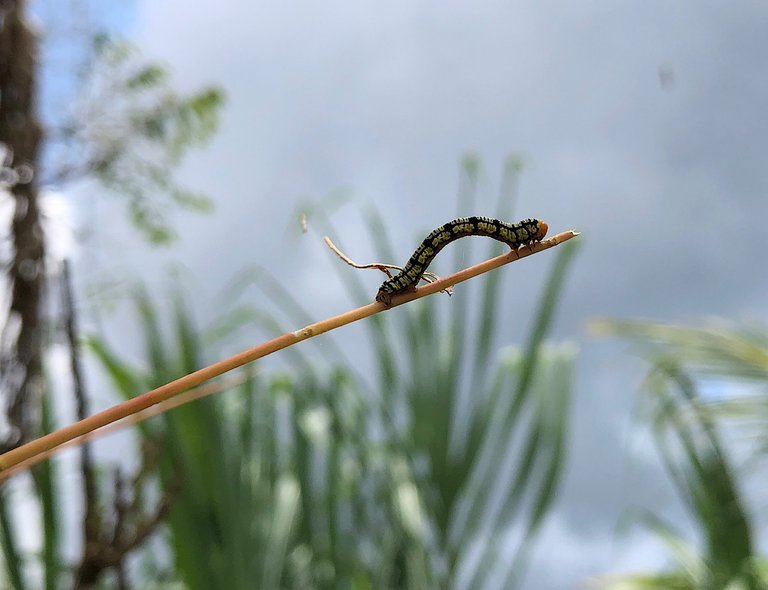 Some caterpillars were walking everywhere in cermai tree. This tree has lost all its leaves, there is only one branch with leaves now.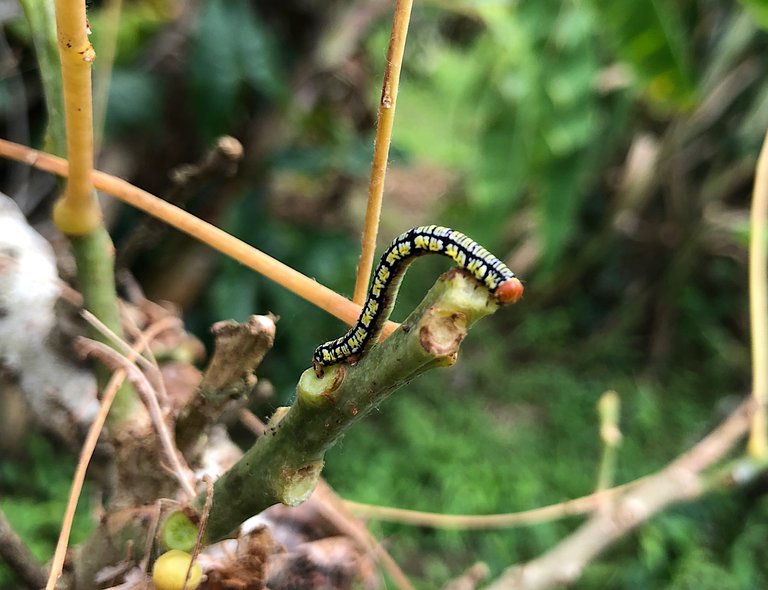 These caterpillars love to live in the gooseberry tree so much. I have never seen this tree bear fruit because the caterpillars loves eating it a lot.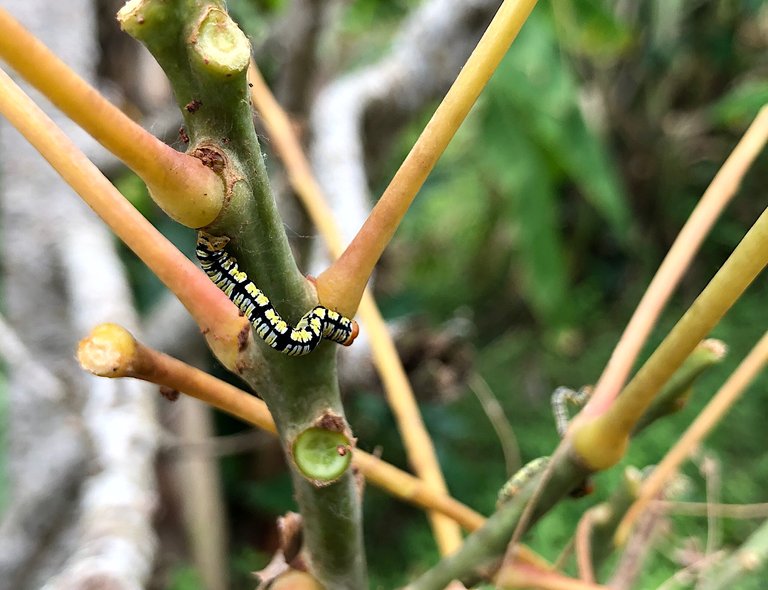 Even though it doesn't produce fruit, I used to see its flowers, but the flowers have all fallen. I don't know why the flowers have all fallen and died before making fruit.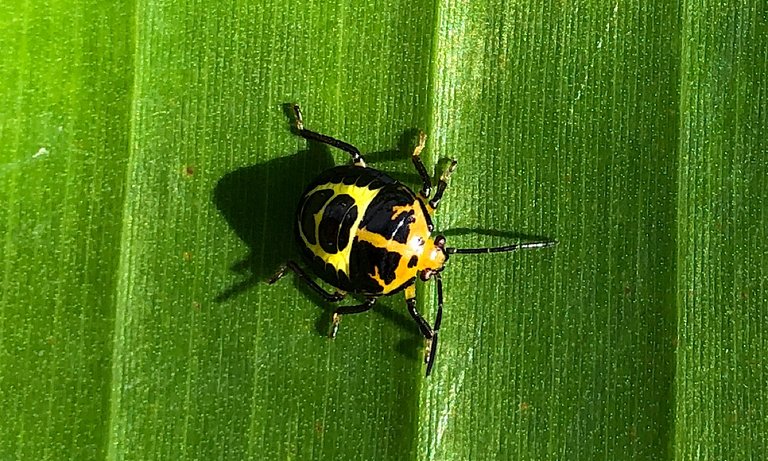 After we stopped taking pictures of caterpillars we went to the neighbor's banana garden. The tiny ladybug on banana leaves was very small and difficult to get beautiful pictures with my phone. This is a better picture than the other pictures I took.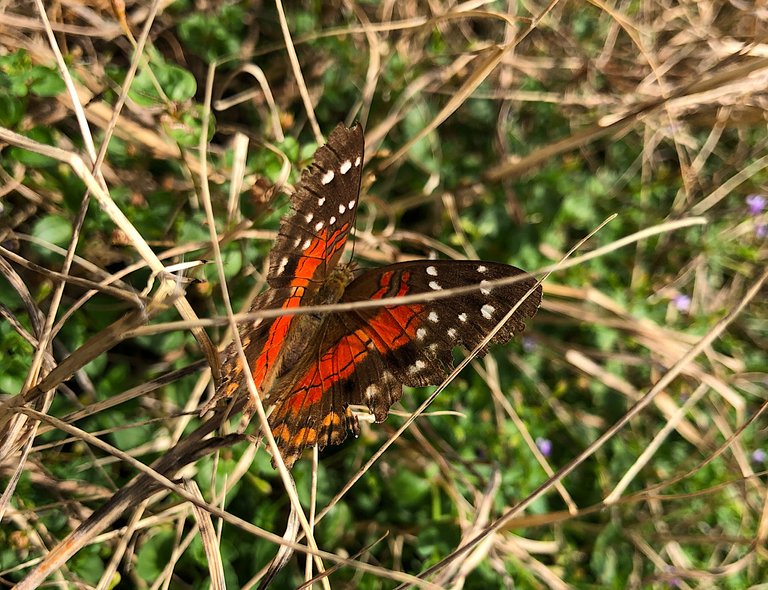 During my hunt for insects, my little girl saw this butterfly in the dead grass by poison .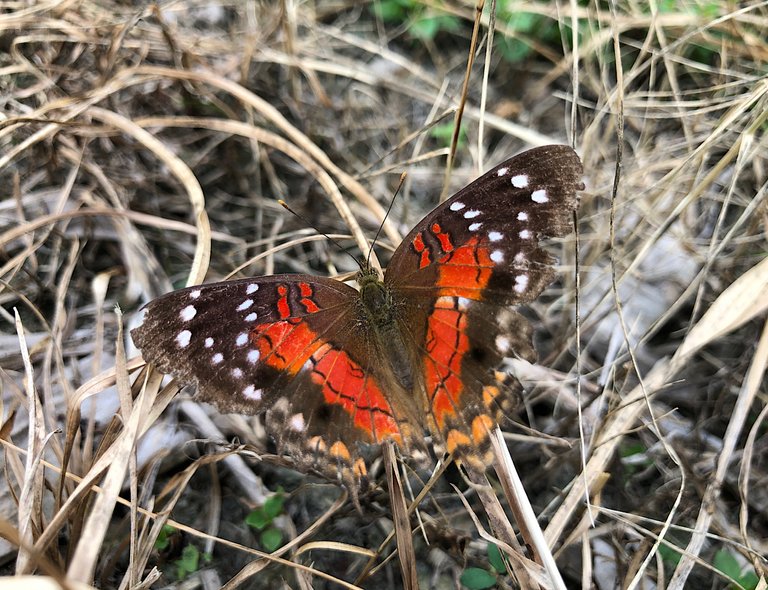 It looks like it's slow, I think maybe because the grass has poison.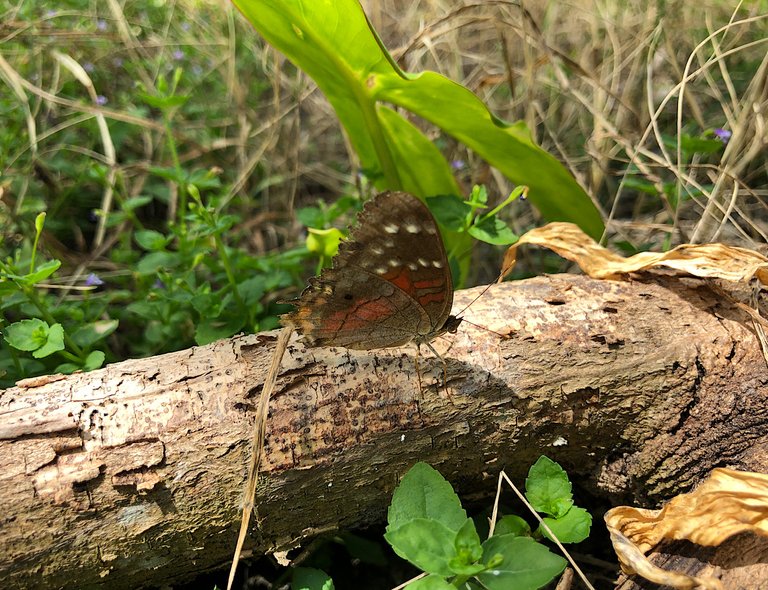 It flew a little bit and stopped, it's not like the other butterflies I've seen before.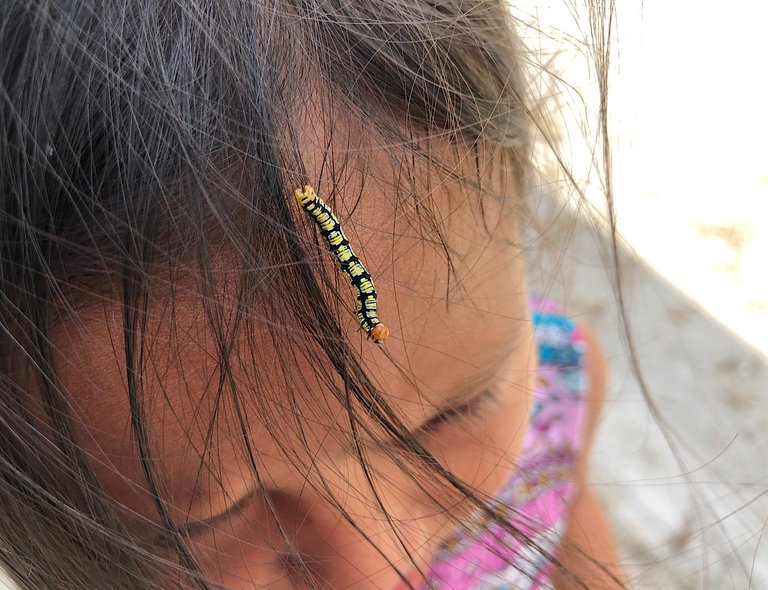 When we came back home, we walked under the gooseberry tree and a caterpillar fell on my daughter's head. She don't know have a caterpillar on her head and I don't know too.
But when arrived the house Srey-Yuu said, "Monkey, a caterpillar is on your head!" Monkey started shouting "Mama help me!" I then took the caterpillar and threw it away. She was very scared. I said to her "It's okay, caterpillar do not have poison like snakes." Have a great weekend everybody.
CLICK HERE TO JOIN HIVE AND START EARNING CRYPTO LIKE US

---
---