🐞 Asiatic Dayflower And Five Different Kinds Of Insects In Plants 🌼🌳🐜🐞🦟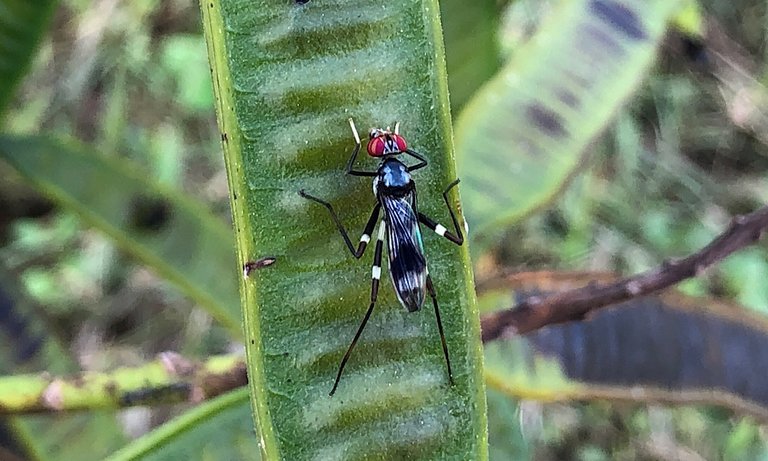 Hello everybody! I have five different kinds of insects to show you all again. All the photos I took this week with my phone camera. The first insect I have never seen before. Its eyes are red and so big. Its body looks like mosquito but it's bigger.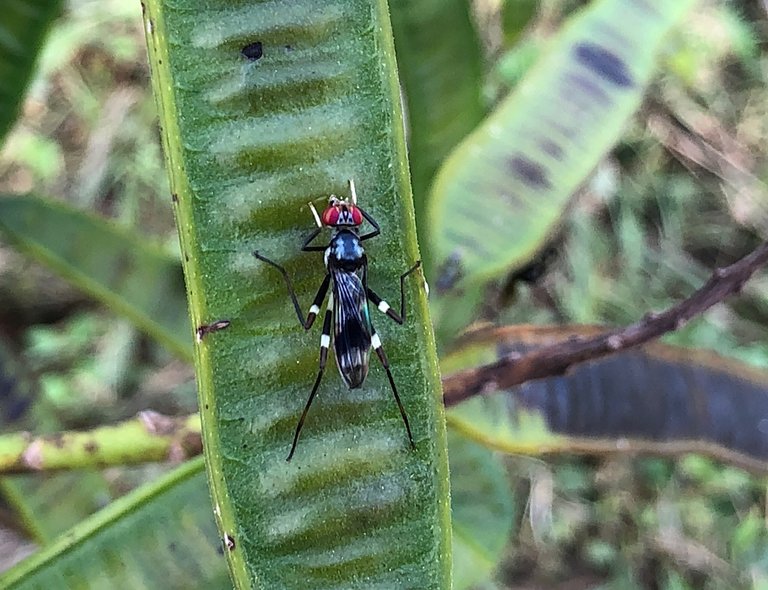 It's blue and bright. I looked for its name also but I can't choose one because it's not the same like in the app.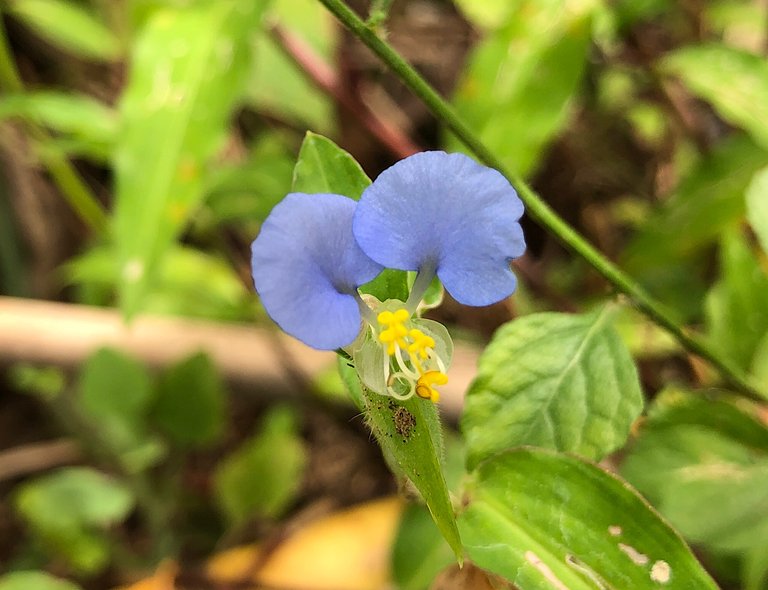 This is an asiatic dayflower, I learn a little bit about it too. I always see it but I have never know we can eat it. I see it in YouTube they make the recipe from this flower. That's very interesting.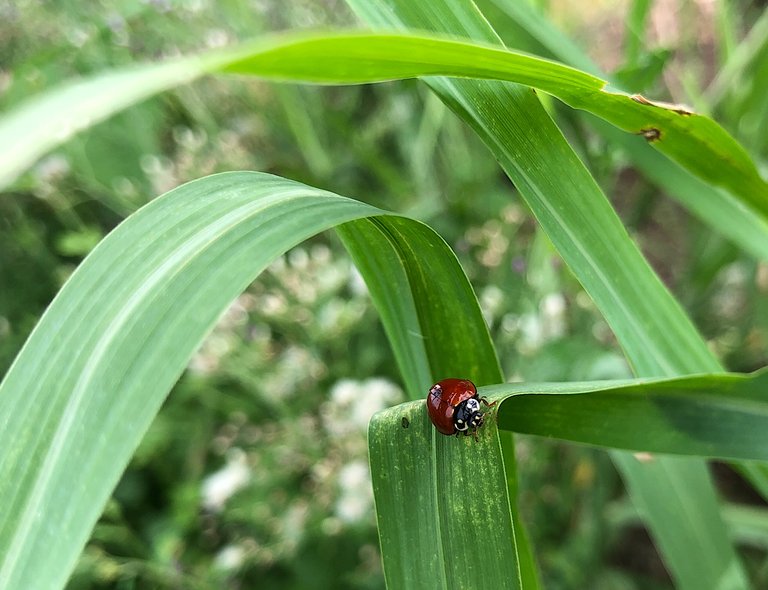 This is a tiny ladybug.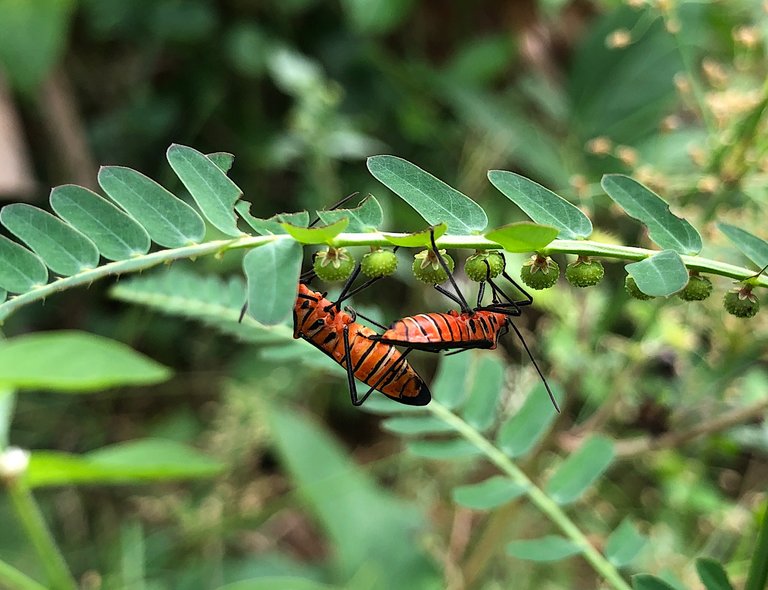 I don't know what kind of insect this is, but I have only a picture of it. It flew away before I got more shots.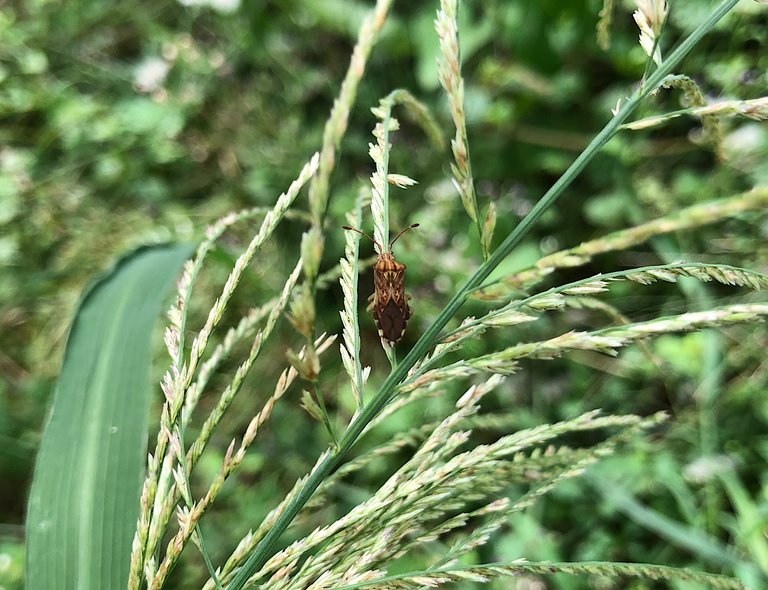 This is a tiny insect in the grass. This is my first time to see this kind. It's a beautiful insect. Sorry I am tired to learn about it.
I often see this insect in other plants.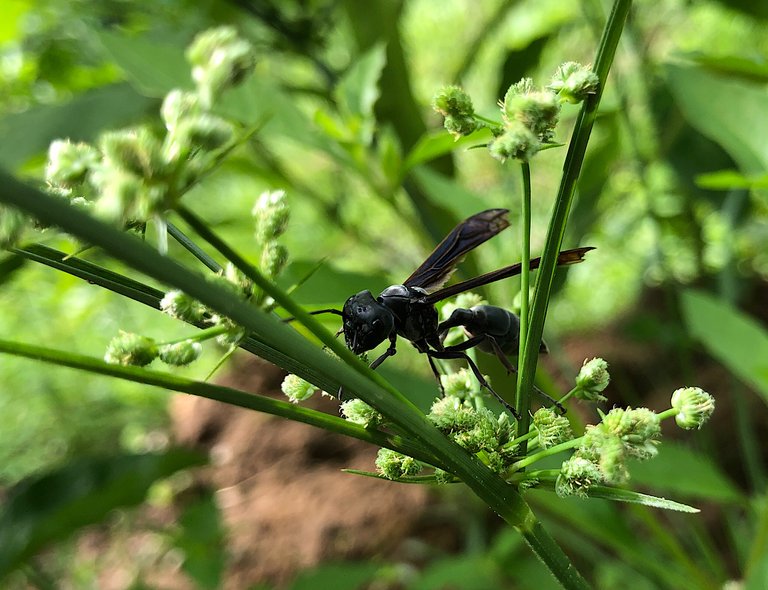 Its name is Synoeca Septentrionalis, it's a species of wasp.
I am sorry I feel not good today, so I wanted to made a easy post. I hope you are still enjoyed my insects pictures. Have a beautiful day everybody and stay safe.

CLICK HERE TO JOIN HIVE AND START EARNING CRYPTO LIKE US
---
---