🚶‍♀️🐣🐒🐑 Baby Birds, A Monkey, Harry the Smart Lamb, & Good Friendship 🥰 #WednesdayWalk #MakeMeSmile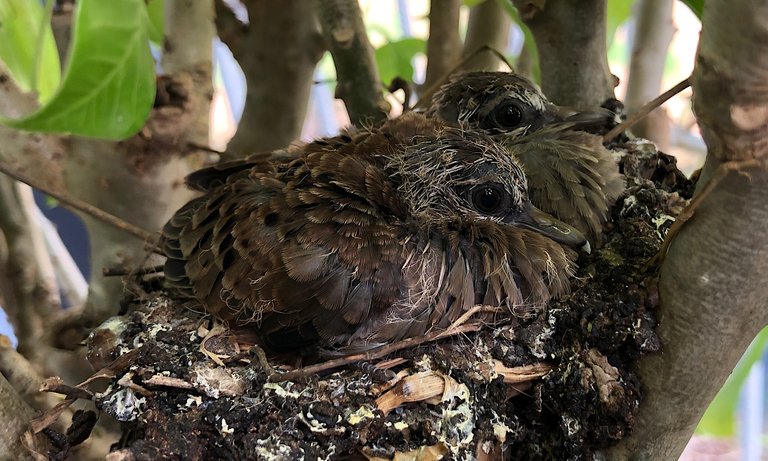 This morning I walked alone to the store to get some vegetables because our bike is broken. Normally, my husband goes with me, but today he was busy with ASEAN Hive Community stuff. Last night the internet was disconnected in our house until 8:00 am this morning.
He had to do a lot of upvotes and comments on posts in the ASEAN HIVE COMMUNITY, but then the electricity is down, so he went to bed. I went alone but it's okay, and good also because I have a lot of time to get pictures when I want to take photos. This post is a #WednesdayWalk / #MakeMeSmile for @elizacheng and @tattoodjay.
When I was walking I saw a bird coming out of a flower bush in front of my landlord's house, then I wanted to go to look at that tree. Wow, I saw these baby birds in the nest.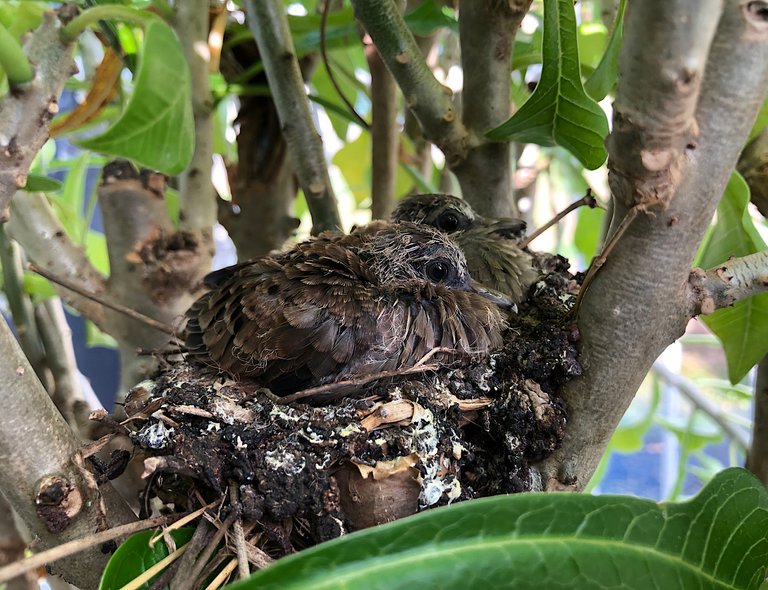 They were scared of me when I approached them. Maybe they were thinking I will catch them to eat but I am vegan, hehe. I got some pictures of them and I keep walking.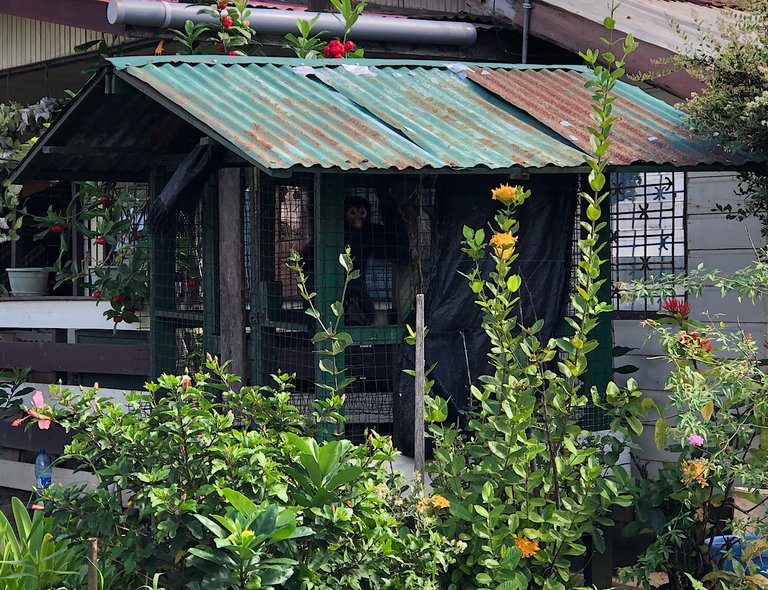 All the time I walk over here, this monkey shouts and looks at me a lot, it looks like it wants to tell us to help it. I always feel sad for it, but I can't help it.
When I arrive at the store I wanted to buy some apples for my two daughters. A few days ago an apple was $18.50 SRD, but today an apple is $20 SRD, that is $1 USD dollar for one apple. 😒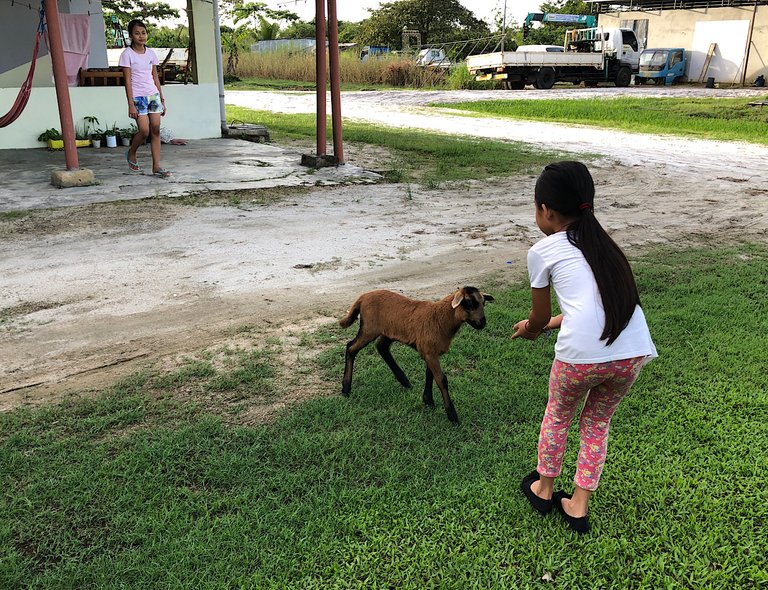 Every evening my family always enjoys time with Harry the lamb. It comes to visit us our house in the morning and in the evening too now.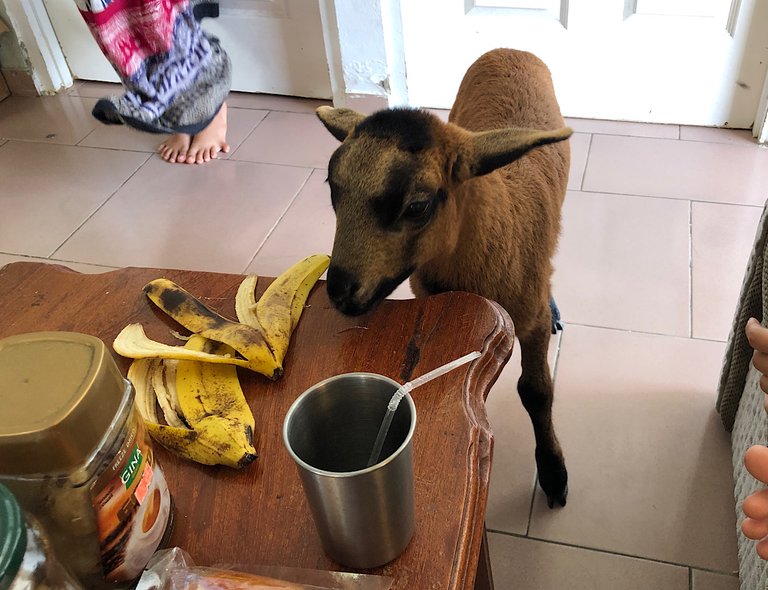 It leaves its parents and it stands near our door and shouts Baah! Baah! Baah! like it calls us to come over and meet him, hahahaha. Then we went to look outside together and big laughing.
I love to say to Monkey-B, your friend is coming to visit you. We said hello to it and it came inside our house just like a good friendship ❤️.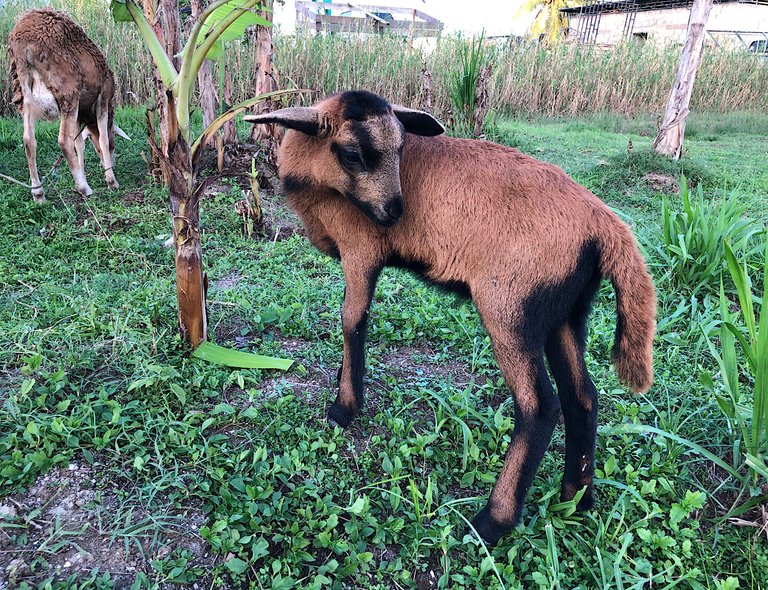 He grows very fast. He is so cute and smart. It always plays football with us and he can lift the ball but only for a moment. Have a great day everyone and stay safe.
CLICK HERE TO JOIN HIVE AND START EARNING CRYPTO LIKE US

---
---